Just like all industries out there, human resources are having quite a turbulent year. Even though hiring may be slowed down, there is no lack of new literature to help HR professionals get the best out of themselves and the companies they work for.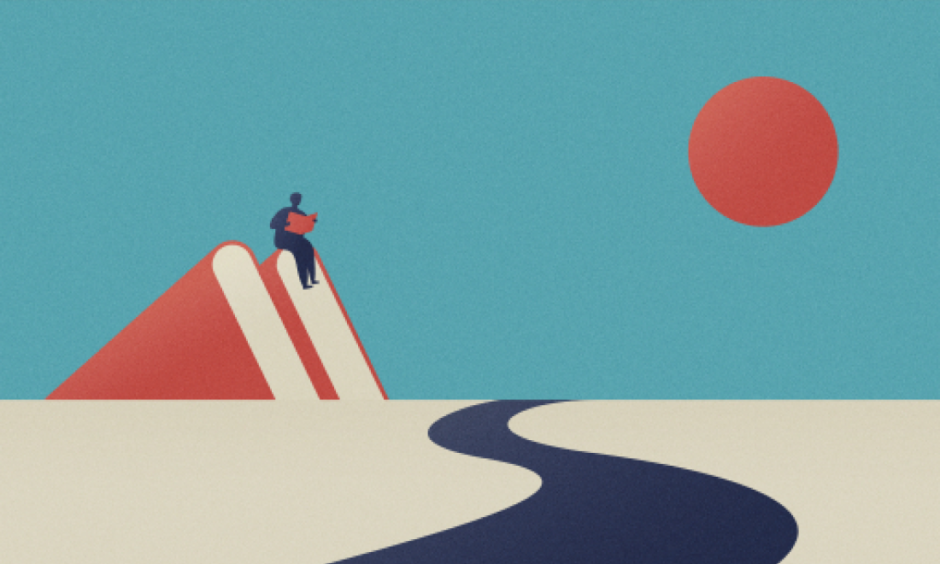 Here is a list of our suggestions for the best human resource management books of 2020. No matter your needs, we've got you covered.

1. For forward-thinking teams
2. For teams new to remote work
3. For teams focused on employee experience
5. For teams focused on diversity
6. For teams focused on employee retention
7. For teams focused on automation
1. For forward-thinking teams:
The Future Workplace Experience: 10 Rules For Mastering Disruption in Recruiting and Engaging Employees by Jeanne C. Meister and Kevin Mulcahy
Before the pandemic even happened, large companies like Airbnb and IBM were prepared for big changes in their industries. They could anticipate change and act quickly because their leadership practices were agile. Being agile is just one of the things that this book teaches you.
Among other things, the authors show (and accurately predict) that the future will be all about gig work, and that more traditional jobs will stay in the past. Moreover, it shows the importance of hiring top performers only, and focusing on building a superb company culture that keeps employees engaged and productive. A great place to start your journey into human resource management books.

2. For teams new to remote work:

Working From Home Making the New Normal Work for You by Karen Mangia
Written just before the pandemic started, this book by one of Salesforce's top executives has all you need to equip yourself for a successful career as a remote worker. Remote work has become a must in the wake of the pandemic and many employees are wondering how to work successfully in this new environment. This book provides a detailed blueprint for remote work, from the way to set up your work space to the way to communicate with a remote employee. If you want to read a remote work handbook chock-full of practical advice and guidelines, this is the one to start with.

Related: Check out Toggl's Work From Home Guide

3. For teams focused on employee experience:

HR Disrupted: It's Time for Something Different by Lucy Adams
The world of business is marching at a rapid pace, keeping up with the development of new tech, but it seems like the world of HR is not keeping up. The author suggests that the major change should revolve around the employees and how we treat them. There are three major pillars of disrupted HR: treating employees as adults, treating employees as consumers and treating employees as human beings. By making humans the main focus of all HR activities, perhaps HR can once again be made the department that everyone appreciates instead of considering it as nice to have.

4. For teams hiring graduates:

Generation Z: A Century in the Making by Corey Seemiller and Meghan Grace
Millennials and their effect on the workforce have been covered to death in all different types of media. However, there is a new generation of young adults who are about to change our future. Born between 1996 and 2015, they are the first generation born in a fully online world, they think and work differently than the generations before them. While not necessarily a human resources management book per se, it will show you what you can expect out of Gen Z employees as a potential employer and manager.

5. For teams focused on diversity:

Unleashing the Power of Diversity: How to Open Minds for Good by Bjørn Z. Ekelund
Remote work is becoming increasingly common and one of the major consequences is that the workplace of today is becoming much more diverse. For companies with a more traditional mindset, this may present a challenge. Ekelund presents a framework for communication and collaboration that makes it easy to work with diverse teams across any differences that may arise. He presents a program called Diversity Icebreaker, which has been successfully used in more than 70 countries in the world, with over 250,000 participants. If you have a team that is growing not only in size but also diversity, this is a must on your reading list.

6. For teams focused on employee retention:

Talent Keepers: How Top Leaders Engage and Retain Their Best Performers by Christopher Mulligan and Craig Taylor
One thing that separates good companies from great ones is that the latter focus on retaining top performers rather than just employing them. These two authors show us six case studies of companies that used different tactics to engage their workforce and get their top employees to stay with them. In an age where job hopping has become a common practice, this book may give you all the answers you need for retaining your best people. Unlike many others in this genre, this book gives you actionable advice that you can apply immediately after reading.

7. For teams focused on automation:

A World Without Work by Daniel Susskind
The future of work will be remote, that's for certain. But one thing that we seem to be forgetting is automation. The fact that so many tasks nowadays can be automated has many employees fearing for their jobs and careers, and it has HR professionals wondering how they're going to hire and manage people in this automated world. Daniel Susskind teaches us how to embrace automation and how this major trend fits into the workplace of today and the future. The world of the future will not be completely without work, but we'll certainly face less work than before and this book helps us perceive this new reality.

8. For technical recruiters:

Technology Made Simple for the Technical Recruiter: A Technical Skills Primer by Obi Ogbanufe
This piece was written in 2010, but don't let that fool you – it's just as relevant 10 years later. This is one of the best works on technical recruiting to date, showing HR professionals how to hire candidates in highly technical areas. It shows you which questions to ask, how to analyze your company's requirements, how to tell if a candidate is being dishonest about their qualifications and much more. If you're a recruiter that has to hire for lots of technical roles, pick up this book if you haven't done so already.

Wrapping up
We hope that this list of our top human resource management books for 2020 has something that piques your interest. Is there anything that we missed that should be added to this list? Please let us know in the comments! Also, for more (e)books, check out https://biblioteket.online/