Curious about what music genre your favorite coding language would be? We were too, so we decided to take some educated guesses. Don't @ us PHP and country fans.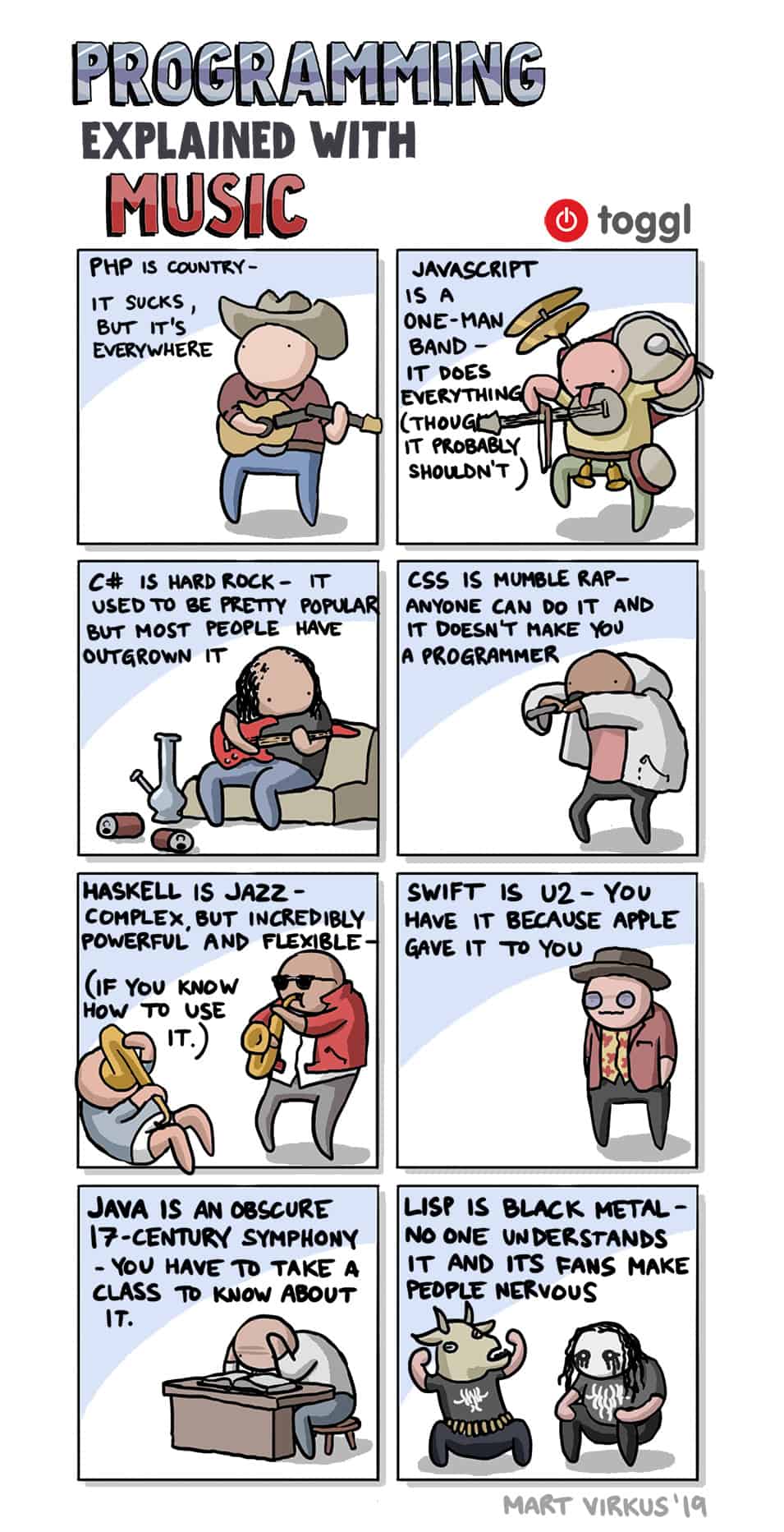 This comic was created for the Toggl team – the people behind the world's no. 1 time tracking app. We're pretty passionate about time tracking, no matter what device you may be using.
Tracking your time can give a good idea of how well you're actually working. After all, spending time at a desk does not equal productivity (in fact, less time at your desk could actually help keep you be more productive).
Enough music. What about more comics?
Emma Murray makes content and content and even more content. She believes everyone has a few good words in them. She also does photojournalism here: https://www.emmakathleenmurray.com/