Do you ever find yourself walking across the office to clarify what you meant in an email sent to a coworker because they misunderstood? Whether they didn't have enough information or simply couldn't see the details due to the long conversation chain of emails, situations like these can be major time wasters in a business setting.

Teams are constantly seeking better ways to communicate and improve their collaboration efforts. Some are even going as far as hiring outside consultants to teach them how to work better with one another.

These ventures can cost the company thousands of dollars and still not solve the root of the problem, which is the need for effective collaboration software. If a business has the tools necessary to improve their communication, the rest tends to fall into place.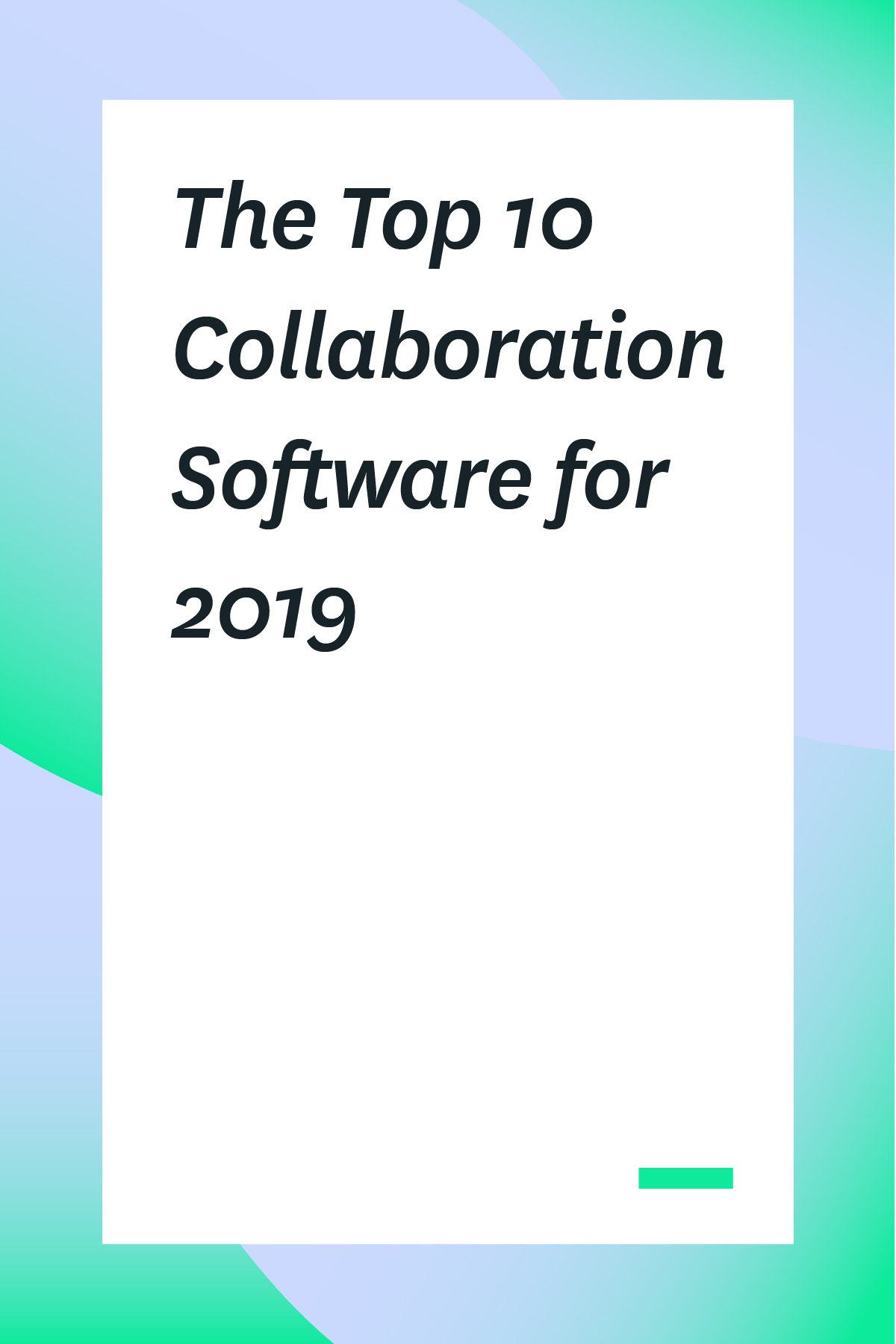 We've put together a list of the top ten collaboration tools you'll find online. Each application has its share of perks and quirks, so we've included a few of those as well. Check out each of these great options and see which one will help your team get over their collaborative struggles.
1. Toggl Plan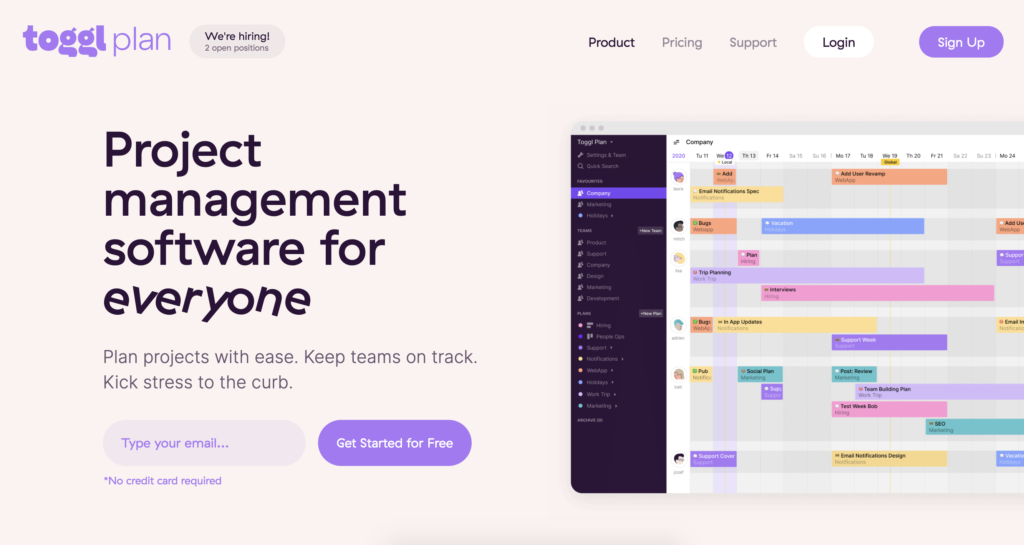 Why You'll Love It: As one of the top project management software options out there, Toggl Plan includes features fulfilling the dire need for project collaboration as well. While managers can assign tasks and monitor their team's progress, members of the group are able to use integrated tools to assist them in communicating about each step.

The simple timeline views and Gantt Charts make it easy to keep one another on track throughout the life of your project. Create project roadmaps a put together plans that can all instantly be shared with the rest of your team.

Pros: Toggl Plan users have said the platform "looks beautiful" and they love the range of timeline view options. You can choose to view one week, one month, three months, or even a year at a time to get a full overview of the plan.

Cons: The software doesn't currently integrate with email services like Gmail for those specific types of updates.
2. Slack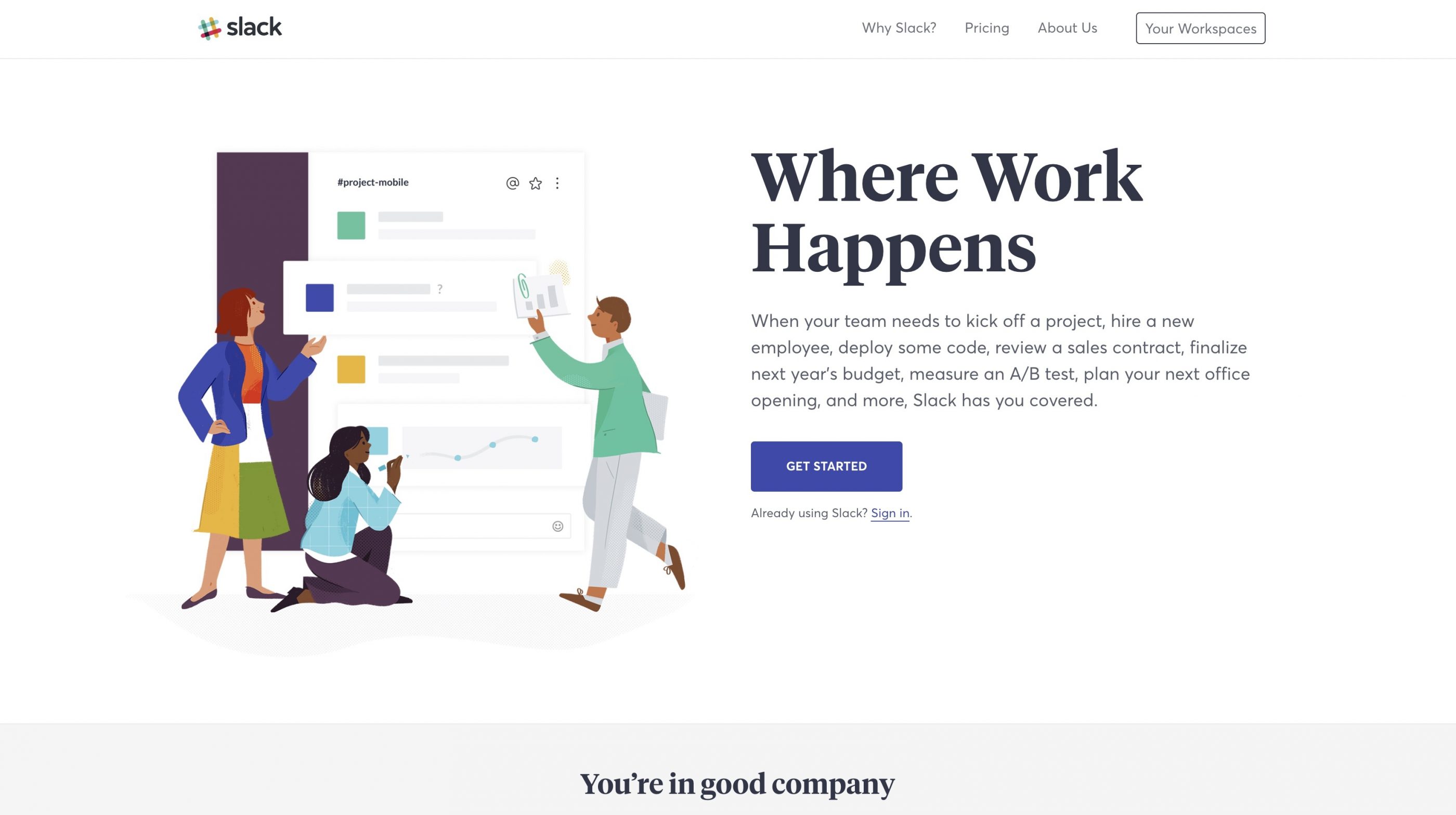 Why You'll Love It: At first glance, Slack looks like little more than a simple chat room service. But diving deeper into its function will show its power as one of the top collaboration tools on this list. Team conversations can be arranged in channels which can be organized into set groups based on things like department, management, or specific projects.

Simple drag-and-drop features allow team members to share pictures and documents, making collaboration a breeze. If an urgent, confidential matter comes up, private channels can be started at the click of a button to include those who need to know the update. Slack integrates with DropBox, Google Drive, MailChimp, and more.

Pros: A simple search function makes it incredibly easy to find previous conversations and shared information.

Cons: Slack has a screen-sharing feature, but some users feel this is one thing that needs improvement.
3. G Suite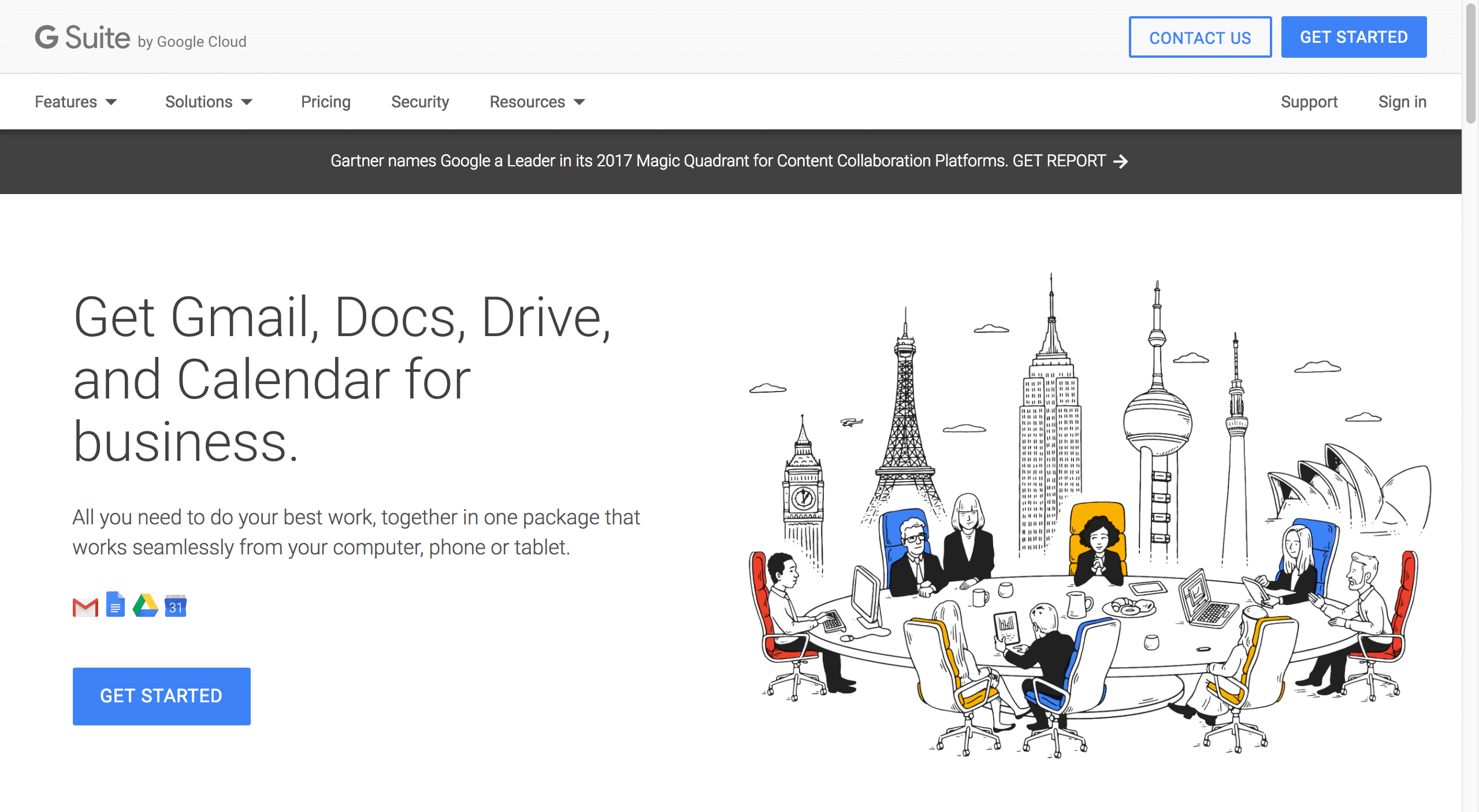 Why You'll Love It: Google isn't just for searching the web. It has a wide range of services and software, many of which you may have not even heard of before. G Suite consists of a large number of these collaboration tools including Gmail, Docs, Hangouts, Drive, Calendar, and more.

As a tech giant, Google software can be integrated with countless programs online, making it easy for your group to maintain consistent communication. Send a note via email, keep track of meetings on the calendar, and store a large number of files in Google Drive.

Pros: One of the most underrated tools on the G Suite toolbelt is Docs. Though you may think it's nothing more than a word processing tool, Google Docs has a great number of collaborative features that include commenting and showing visible edits on shared documents.

Cons: Google hasn't updated Hangouts in some time and the service seems to be fizzing out.
4. Trello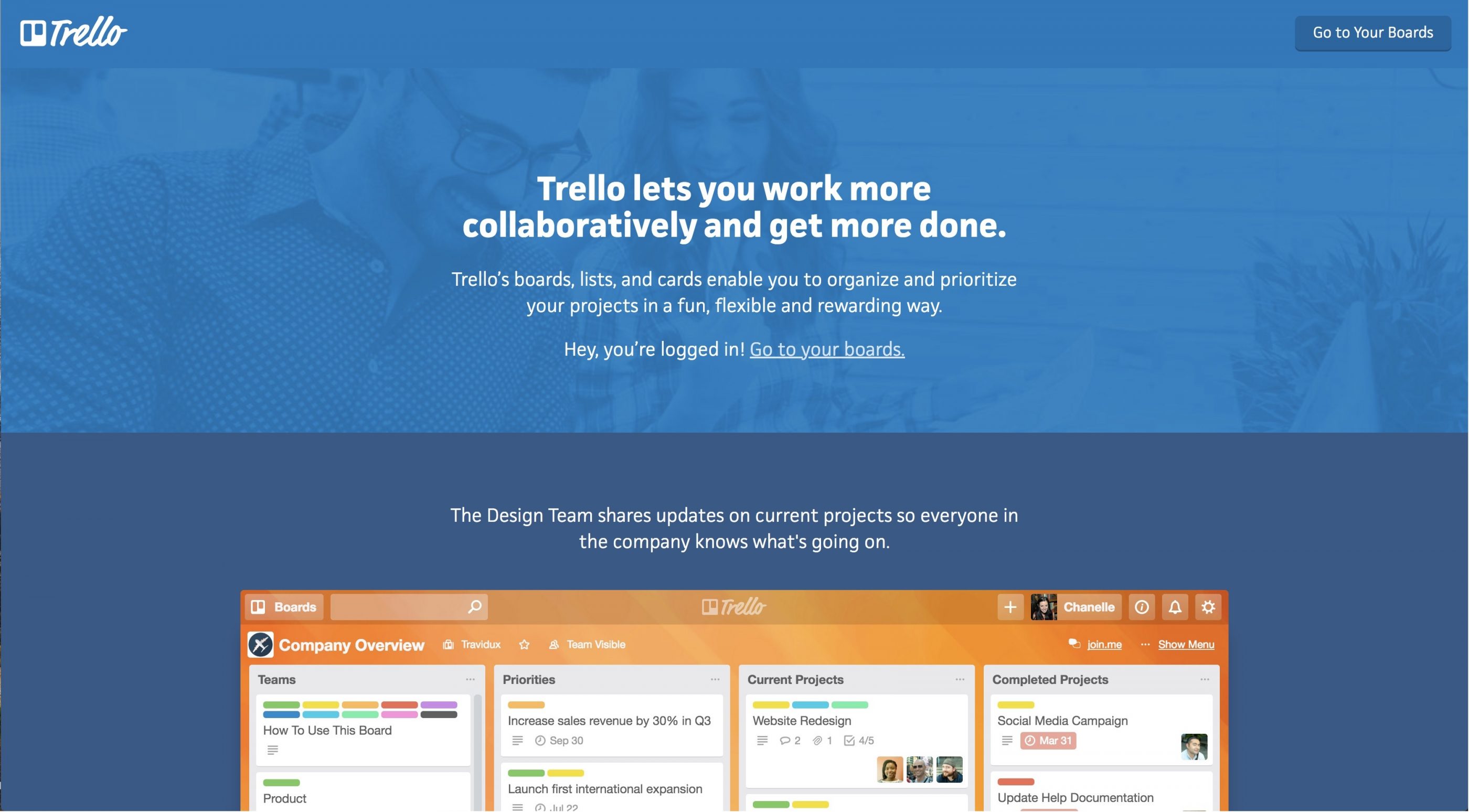 Why You'll Love It: If you love a good drag-and-drop system, then Trello is well worth a look. The visually pleasing software leaves little room for errors or misunderstanding. Tasks can easily be created, assigned, and listed with specific steps before their completion.

Users can move, create copies, and simply monitor tasks, while also having the option to leave comments to provide needed details. If you're an organization that is trying to find a more effective way to be organized, Trello is probably for you.

Pros: Trello can be integrated with well over 100 other collaboration tools to ensure you can have access to all the features you need.

Cons: Some consider the lack of recent updates on Trello's part to be a bit concerning, while others might say not to fix something that isn't broken.
5. Quip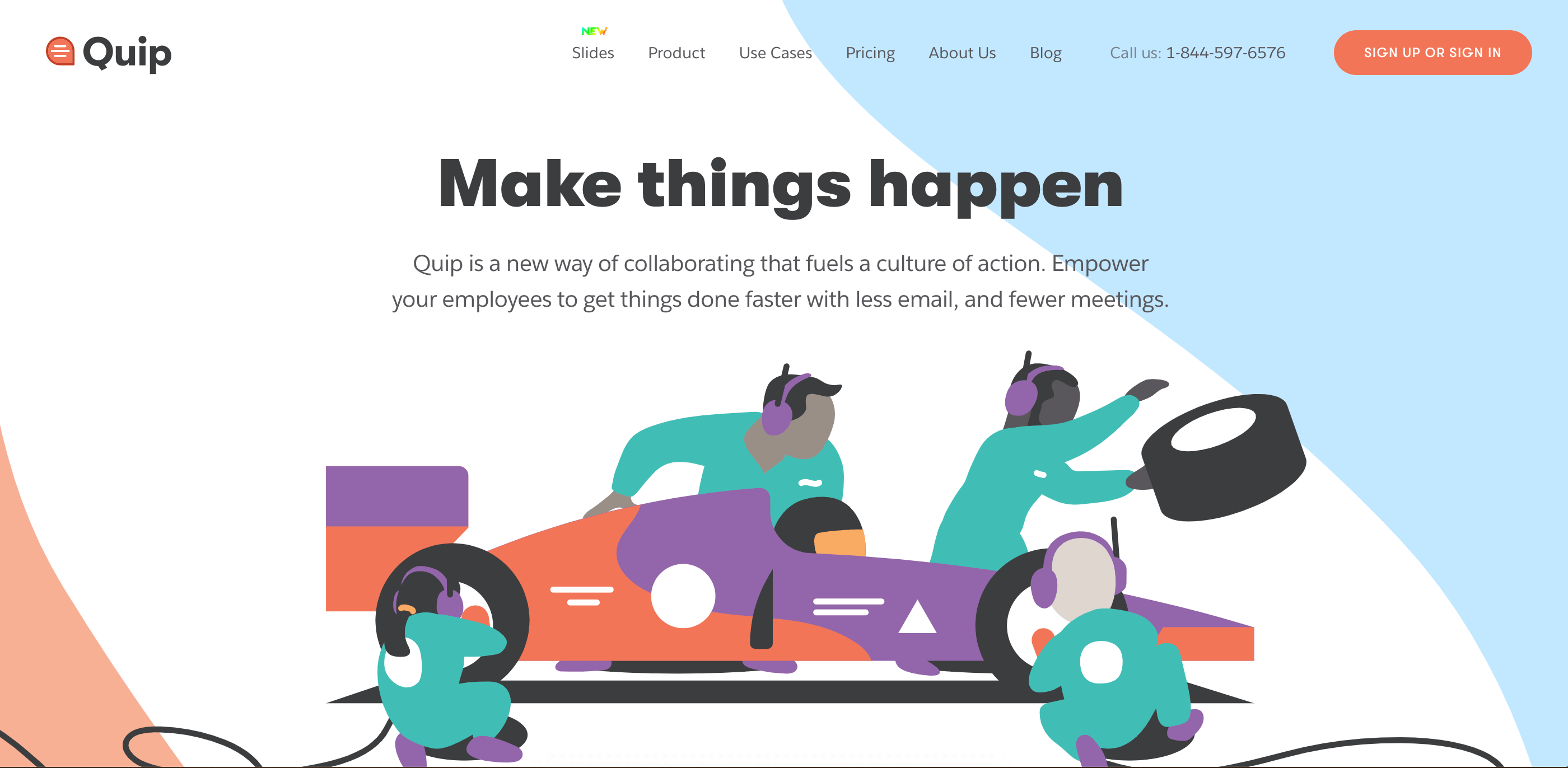 Why You'll Love It: Quip bases the foundation of their software on how difficult it can be for a team to work as a single unit. They created this program to make a real-time option for co-editing with built-in chat, leaving less room for error and minimizing how many final versions of a document you'll have at the end.

Documents started in Quip can include annotated images, embedded polls, and even status tracking applications. From budgets and account plans to project details and more, creating collaborative documents will simplify your team processes and minimize the need for extra correspondence.

Pros: Quip is available on computers, tablets, and even mobile devices, making it a dynamic option for creating everything from basic notes to full-scale business docs.

Cons: The software is only available online, so you will need to have internet access on your device to make changes or see updates.
6. Smartsheet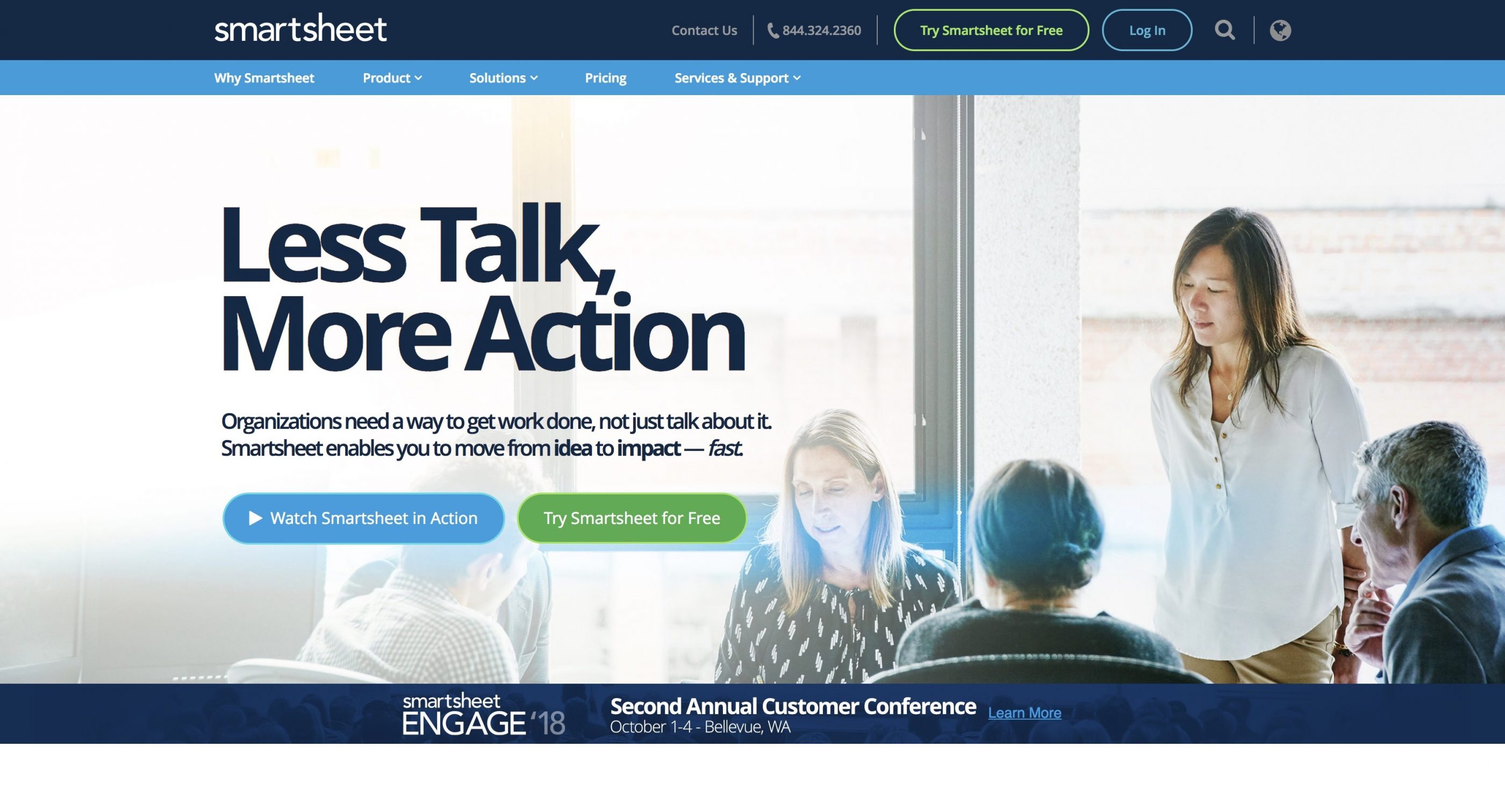 Why You'll Love It: Although it is identified by the creators as a "work execution platform", the collaboration tools featured in this program stand out as well. Keeping things simple, the software allows users to upload files, create Gantt Charts, generate easy-to-read reports, and then share them with anyone on the team.

As an award-winning app, Smartsheet helps users get their ideas, projects, and tasks rolling quickly. Everything can be searched for and edited at the click of a button, giving plenty of chances to collaborate with team members and ensure the final product is done correctly.

Pros: The customizable templates for a range of reports are immensely helpful for teams who need to track key details closely.

Cons: Some functions aren't very user-friendly. Creating backups and other key features can take some time to learn and use.
7. Wrike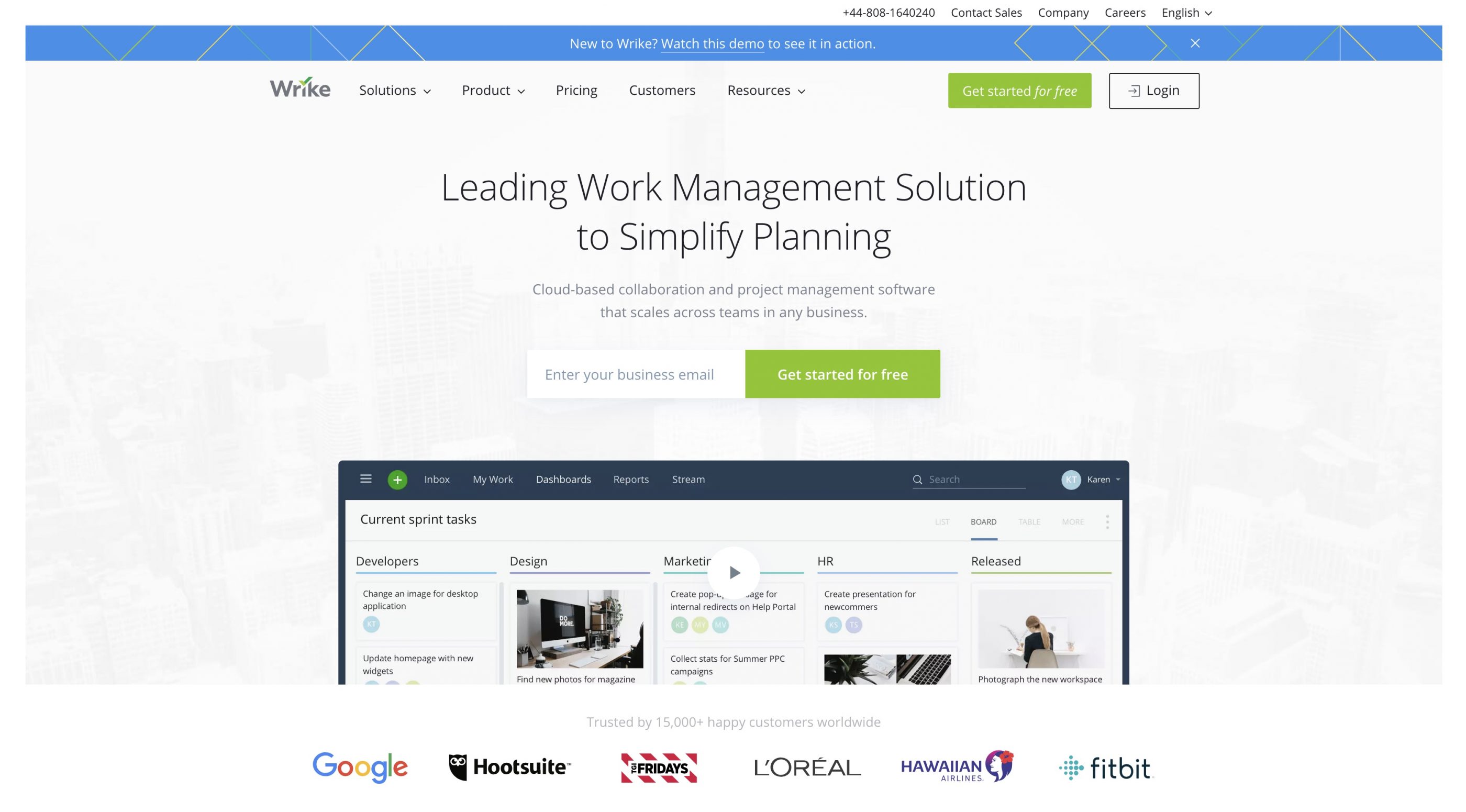 Why You'll Love It: Do you have a team of 20 or more people you're trying to work with at a time? Wrike specializes in providing larger groups with the collaboration tools they need to find success. Secured with enterprise-level online protection, this fully scalable software can stay with you even as your employee count reaches the thousands.

With a useful calendar, a clear view of workloads, resource management features, and customizable dashboards, this program is ready for just about anything you can throw at it. Wrike has collaborated with other large corporations like Adobe to provide integrations that will make the software even more powerful.

Pros: A neat feature is the task statuses, which automatically assign steps to the team member most suited for the job.

Cons: You will need to give you and your team time to adjust and learn the software. Many have said it's not the most user-friendly option available.
8. Confluence

Why You'll Love It: Confluence provides access to an online workspace with a tremendous amount of detail and customization. The innovative software has a range of templates for planning everything from an advertising campaign to the launch of a new product. Everything is separated into "spaces", giving the necessary players the ability to communicate within their team.

This collaboration software gives an overview of the entire team and their respective duties. Underneath their pictures, managers can organize a variety of auto-updated sections including the team mission, current goals, scheduled tasks, and even project shortcuts.

Pros: People love the widgets available through this tool. From team calendars to timeline roadmaps and project status bars, you'll have everything you need to know exactly where everything stands.

Cons: One of the complaints is in regards to the need to adjust and change the software as teams grow. There are some minor scalability issues.
9. Asana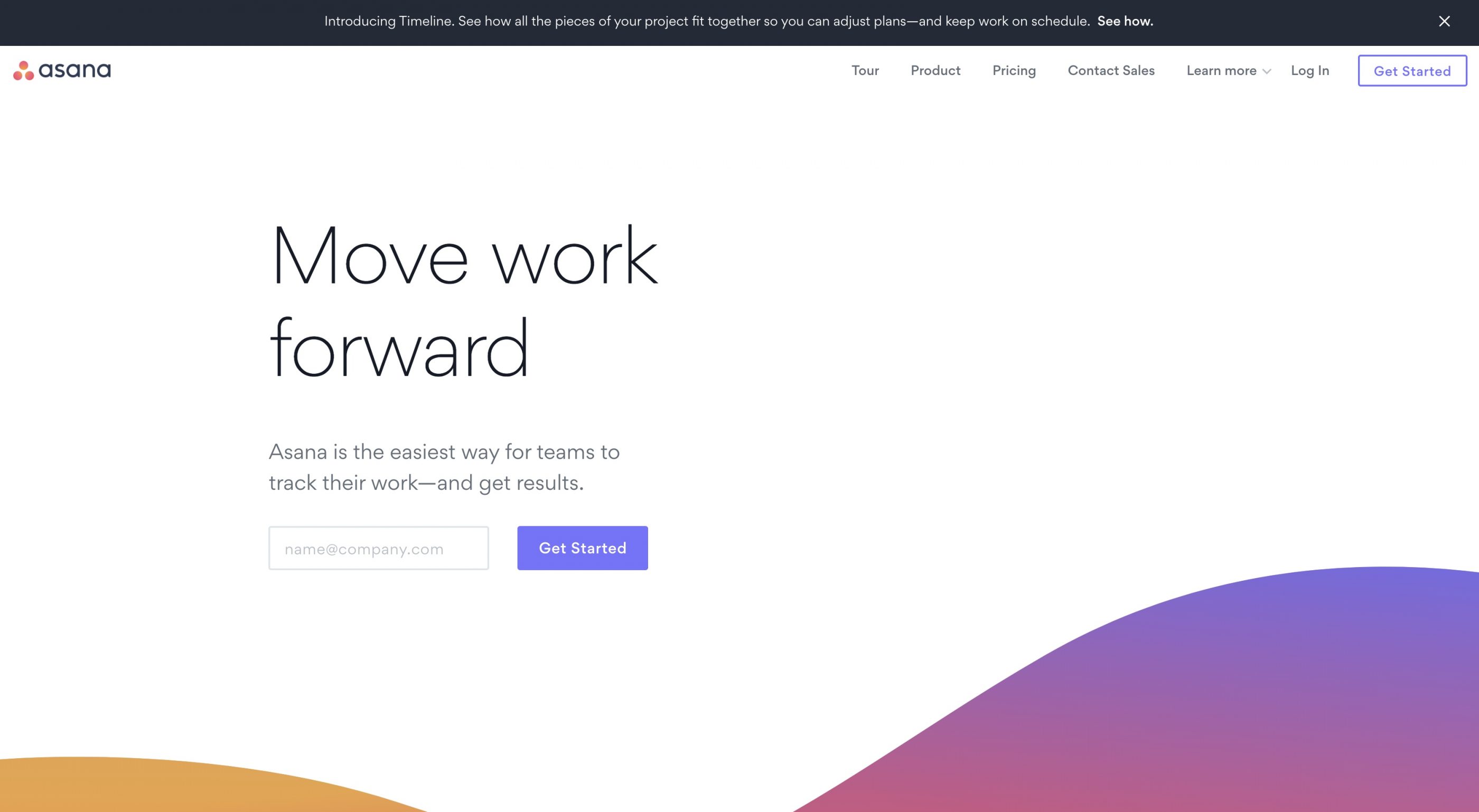 Why You'll Love It: Going back to the basics, Asana has created a simple software with a string of useful collaboration tools. This real-time task manager gives team leaders the flexibility to create projects, apply helpful tags, and assign them to the correct team member.

With each task listed nicely in the form of a to-do list, a simple click of the "Mark Complete" button with close out the task and send it to the next report. Striving to limit the need for email, Asana also provides separate chat conversations for each task to keep all players updated as changes are made.

Pros: Imagine the most dynamic to-do list app, in the most simple little package you can imagine and you'll find Asana.

Cons: Assignments can only be given to one person at a time, so if a group of people is working on the same project, duplicates will have to be created.
10. Workplace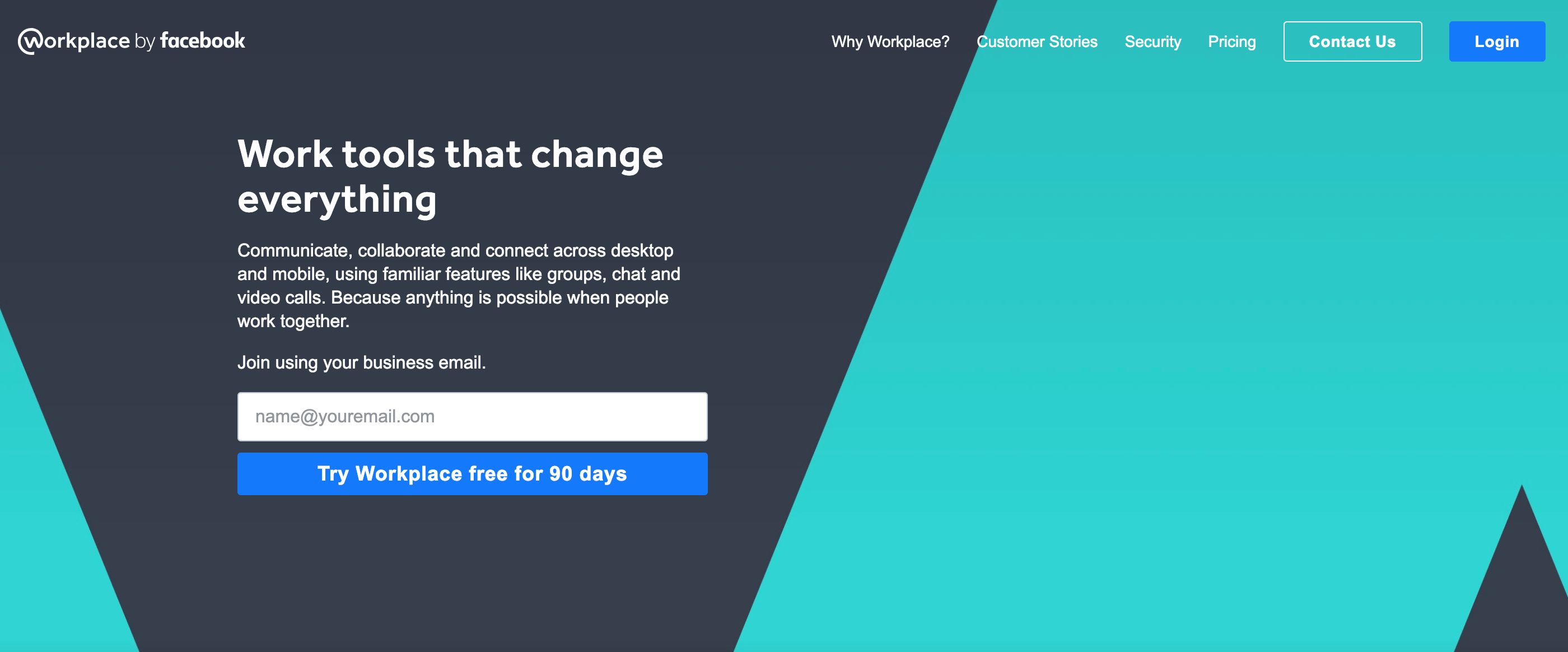 Why You'll Love It: Did you know that Facebook runs a collaboration software as well? Workplace is an app owned by the social media giant that brings a similar feel to the business world. Offering the same social aspects of sharing, posting, and tagging, users can also assign tasks and share files with an unlimited storage cap.

Just like on Facebook, company profiles can be open, private, or shared with only a select few. Separate groups are organized for teams to collaborate as much as they need to, without interruptions from other departments.

Pros: Workplace brings "the best features of Facebook" to the world of business. The added features make it a perfect place to keep your team engaged.

Cons: There are always privacy concerns involved when it comes to a social application.
See One You Like?
While these are all great options, the best thing to do now is pick one and see if it will work for your team. Many of these applications offer trials, giving you a chance to see how they can help.

Toggl Plan allows up to five users free access, so smaller teams can utilize the tremendous benefits that come with it. As one of the top collaboration software online, you're sure to find great success with both the project management features and the communication functions. Give it a try today and find out why so many people have fallen in love with our services!