We can't be the only ones relieved to wave this year goodbye. But in the struggle, there has also been growth and a newfound appreciation for how sometimes the best things come from less than ideal circumstances.
This year, we rebranded, added a whole host of new skills and features to Toggl Hire, and almost doubled our team size!
Read on to learn more about the changes and updates in the last months of 2020.
Product Updates
New Skills Added
In the last 3 months of the year, we launched 10 new skills, across design, technical, and non-technical roles. This wouldn't have been possible without all your input – so thank you to all who voiced their requests!

Launch of Templates
Back in July, we launched our Smart Tests – a dynamic test that generates a unique combination of questions to test the most relevant skills for a job role you're hiring for. 
In Q4, we simplified test creation even further by introducing a new way to create smart tests – templates. Templates allow you to:
Create a test in just one click
Give every candidate a unique set of questions (prevents cheating)
Choose Easy, Medium or Hard skill levels
Customize the skills being tested (optional)
See candidate test results for each skill separately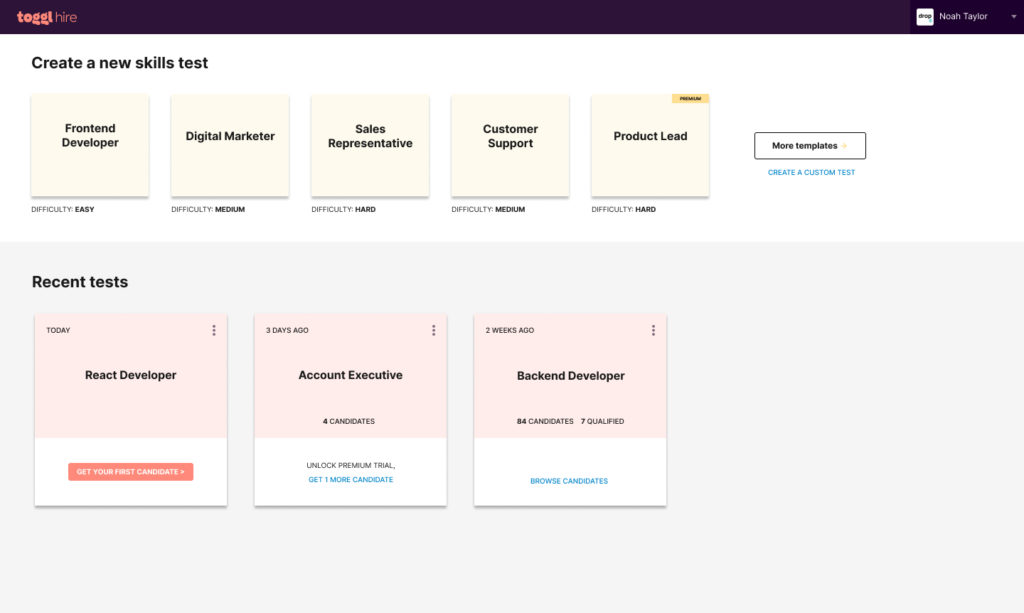 We are always adding to our skills library and template gallery. If you don't see a template you need, send us a request by emailing support@hire.toggl.com. We review all requests and add them to the templates gallery based on popular demand.

Company Updates
In November, we hired a fabulous Community Manager, Marie, to take care of our Expert Community and build out our test library. We also held our 5th meetup of the year, where we all got together to tackle specific areas of the business in a group hackathon style over a few days.
We usually run these meetups in different cities in Europe every 2 months, but due to 2020 being what it was, 4 out of 5 of our meetups were virtual this year. Still just as productive, and always with a social component (cooking classes, games of mafia, or just wine and a chit chat), we are considering keeping virtual meetups as part of our repertoire even when the world opens up.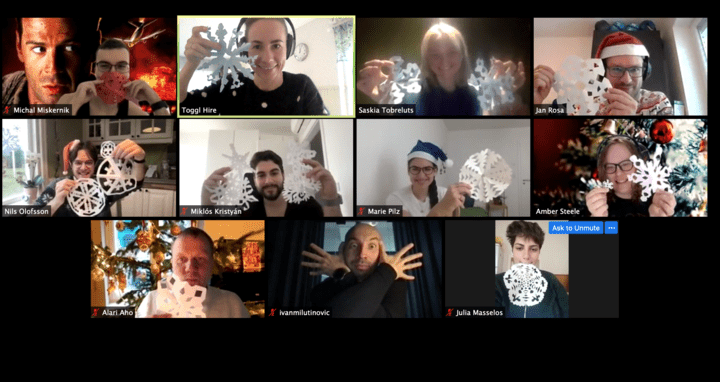 Wrapping Up
We have big things coming in 2021, and can't wait to keep making hiring easier, faster, and fairer than ever. What would you love to see next? How can we make hiring simpler and effortless for you? Let us know at support@hire.toggl.com.
Happy new year, and happy hiring in 2021!