Another three months have passed and it's time to look back. The name of the game in quarter 3 has been getting the house in order – cleaning up our backend, getting the team in sync and improving our processes.
Continue reading to get an idea of what our summer looked like in Toggl Plan.
The Product
In hindsight, the summer seemed quieter than usual. The bulk of the work was done behind the scenes, on changes needed on the backend to be able to work on more technically complex features in the future. Until then, here are a few more visible fixes and improvements released in the last three months.
Custom 'Done' Statuses
Since we revamped our Daily Overviews and Weekly Summaries in spring to count done and overdue tasks, we heard from quite a few of you that not everything was working as you'd expect. The problem – tasks that you had considered over with were still appearing in the emails as overdue, calling for your attention. It was happening because the emails only considered the default 'Done' status and anything customized no longer functioned the same way. The same challenge applied to fading Done tasks on timelines as well – there was no way to fade out tasks that got cancelled, blocked or became irrelevant for any other reason.
As a solution, we've made it possible to customize, which statuses are considered 'Done'. To do so,
go to Plan Board.
click on the three dots next to the status you wish to customize.
activate Custom "Done" status.
Tasks with statuses with Custom 'Done' status activated will be faded on timelines (if you've chosen so in your profile settings) and considered Done in all daily and weekly emails.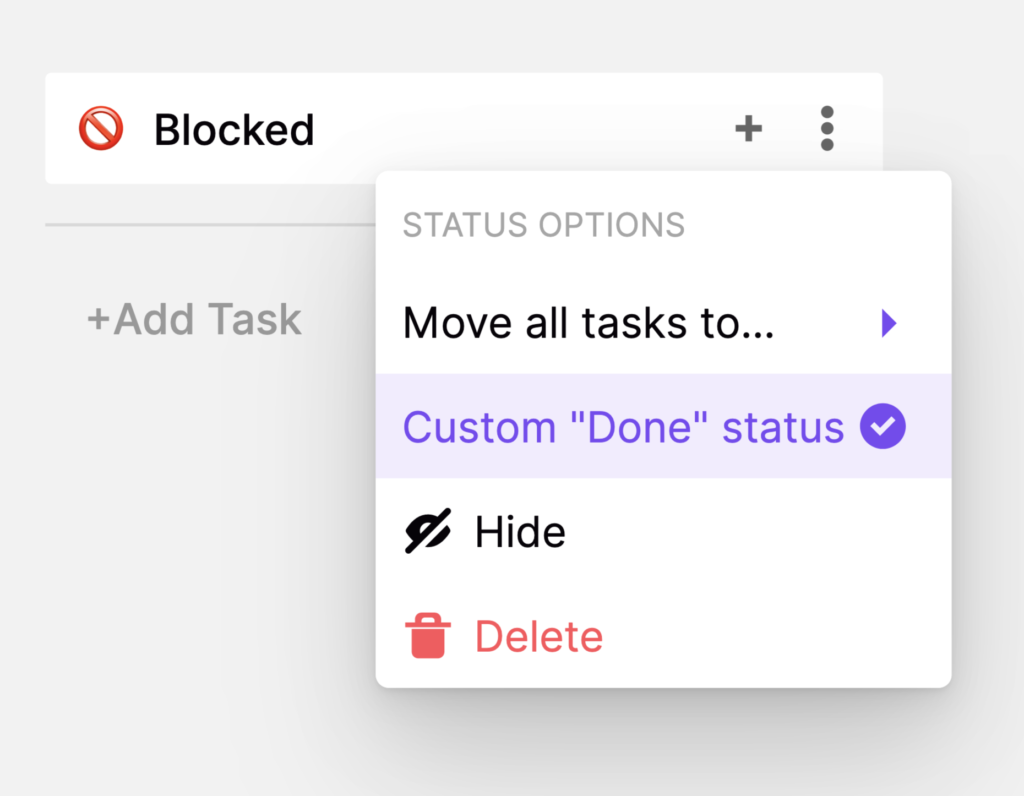 Mobile App
So long Teamweek, hello Toggl Plan! While our mobile app still needs a lot of work to meet the high standards set by our web application, we've made some significant changes towards bringing these two closer together. Some more notable improvements include:
Updating the timeline from vertical to horizontal to match web app logic.
Added task attachments.
Architectural upgrades, bug fixes and cleanup.
The mobile app currently only hosts Team views and a mobile-specific daily agenda. Up next? Improving the mobile timelines and introducing Plans.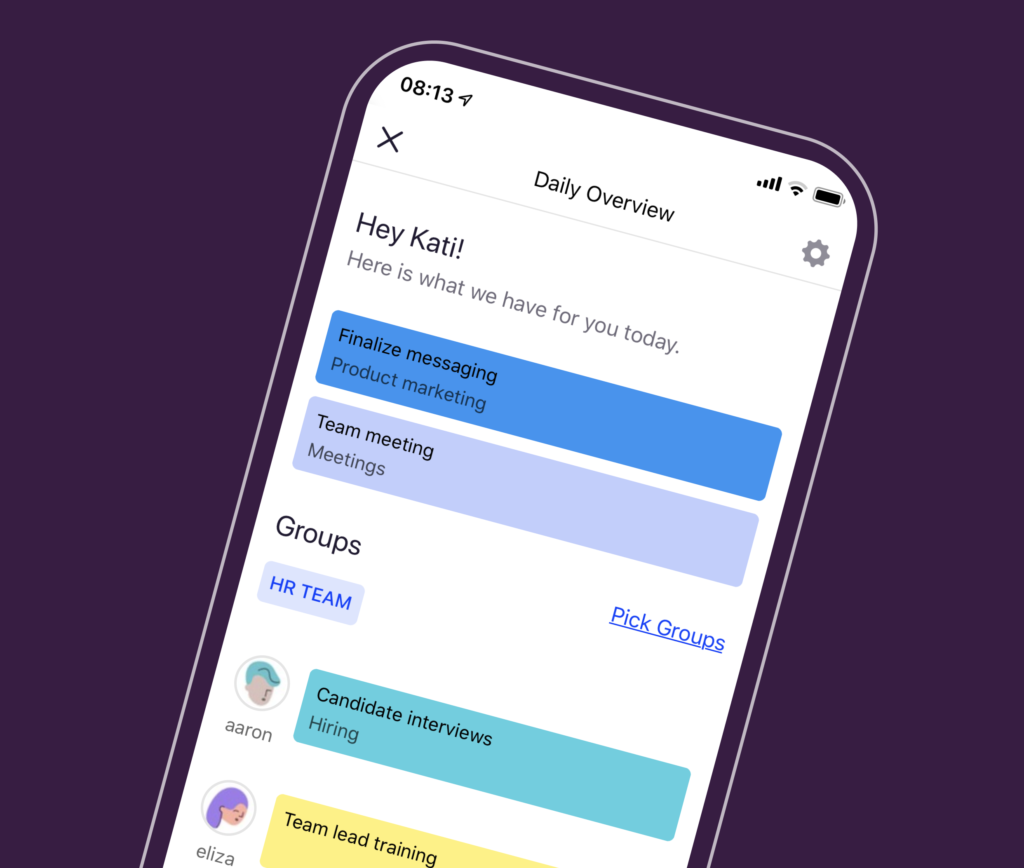 Design Updates
Hopefully you've noticed the new appearance of Toggl Plan – the timelines with less noise, sleeker login and settings pages. With new features added and constant changes, it is important to clean things up every once in a while, also paving the way for some future updates to fit in nicely.
The Company
Toggl Tools
Our rebranding journey has finally come full circle with all our sister companies also now proudly carrying their new names. We are still three separate tools (Toggl Track, Toggl Plan, Toggl Hire) with separate logins, but we are united by the same values, goals and founders. I strongly encourage you to also take a look at all of our amazing Tools:
Toggl Track, an effortless time tracking and reporting tool
Toggl Hire, a tool for smarter hiring and skills tests.
You can read more about our journey and what we stand for on our Mission page.

Toggl Plan
A lot of effort this quarter has been put to looking within and figuring out how we could be better. There were quite a few reasons why such introspectives became necessary:
Some people leaving, some changing roles and also new people joining Toggl Plan. Most notably, we had a new Product Lead join us beginning of summer.
From the crazy state of the world we're in and its impact on the economy.
From our desire to always make our existing users even happier, but also our need to engage new users in order to grow as a company. The more we are able to grow, the more resources we'll also have to ship improvements faster, making our existing users happier.
We know we're most notably loved for our ease of use and visual overviews. But we also needed to align ourselves internally with a clear understanding of our product vision. We believe that planning is a universal prerequisite for any team's success and we can help teams by:
Making sure planning is simple.
Keeping planning flexible.
Helping people stay informed.
Saving mental energy.
Whenever we're deciding on what to do next, we want to make sure it's aligned with one of the aforementioned ways we can help teams with.
The second bigger part of our internal work over the summer has been about how we get stuff done. We tested a new approach with a smaller mission-based team and were inspired by the speed at which things move when people can fully focus on and are personally accountable for the delivery of the project at hand. In the last quarter of 2020, we're testing a new cycle based approach in the whole production process, aiming to deliver faster, better and work happier. As always, when redefining processes there's a lot to learn at first, but we are excited to get the ball rolling. I'll share our learnings next time, but hopefully you'll see the fruits of our labor already earlier.
Final Words
Like probably many of you, we're also rallying to make the most out of the last few months of the year and start 2021 strong. Just keep learning, improving and moving forward!
See you again in 2021!

Kati Kuustik is a marketing and analytics specialist at Toggl Plan, where she helps the product and marketing teams better understand user behavior in order to translate that into valuable product updates and effective campaigns.