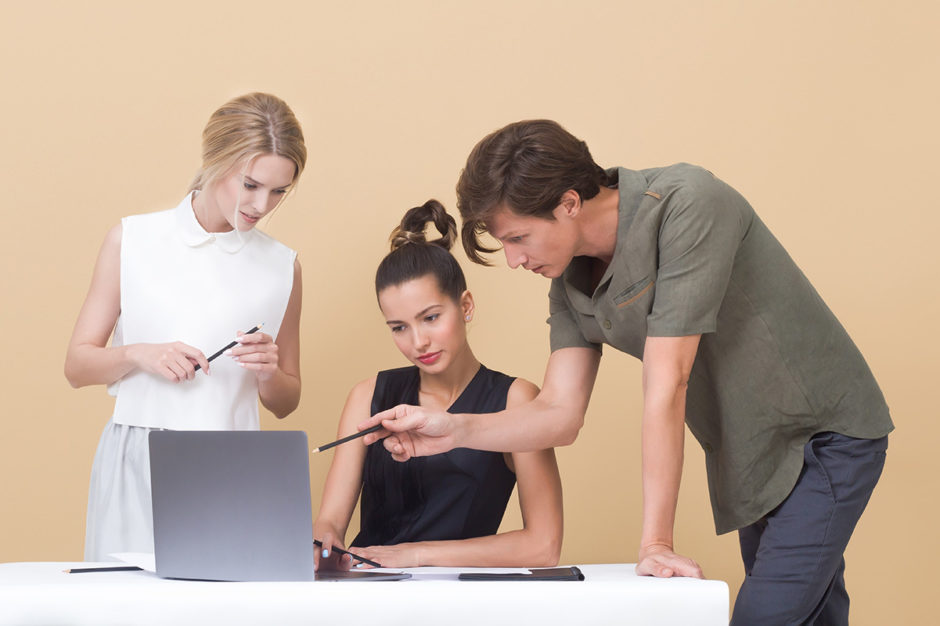 Did you know the U.S. Department of Labor ran a study that found people remember 65% more details when a task is coupled with visuals? And do you know the percentage of information they remember after a meeting where you simply talk with them sharing verbal information? Less than 10%.
Keeping this in mind in relation to the fundamentals of project management, you may find that adding visual effects or even a creative program can boost the productivity of your team's ability to complete tasks.
And what is visual project management if not for a colorful, crisp, and clear view of all the tasks you and your team are trying to accomplish at any given time?
With so many project management software options, it can become confusing to choose one.
To help your team remember their duties and job functions more effectively, we've compiled a list of the top ten visual project management tools out there. Take a look at the many features they offer as well as a few pros and cons other people have found along the way.
Visual Project Management Tools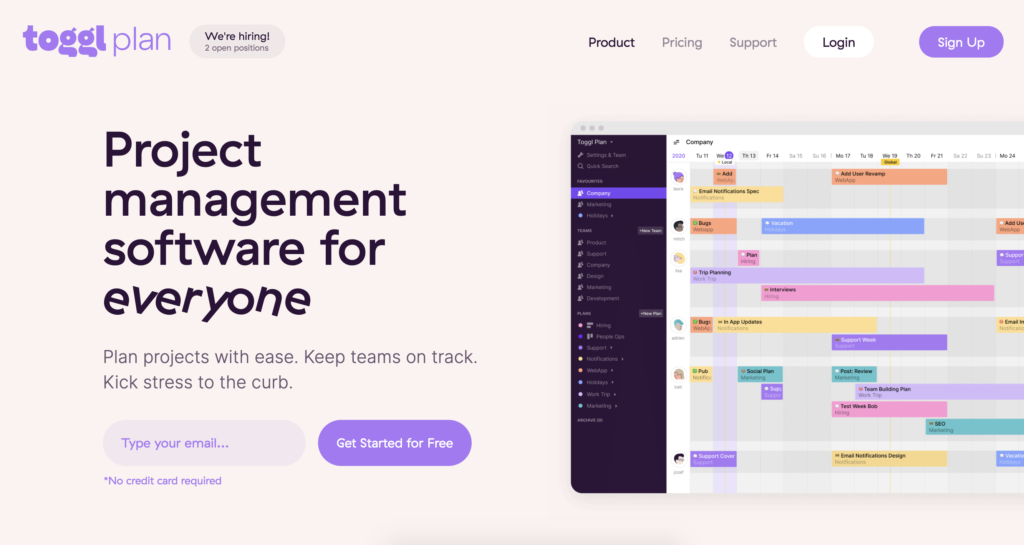 Why You'll Love It: Toggl Plan has designed its tool around the ability to see everything you need to keep you and your team aware of one another's projects. With key overview features, an easy drag-and-drop interface, innovative checklists, and shareable timelines, you'll have all the details you need to properly manage each task. Between the added groups view and the many integrations, you'll never need another program.
Numerous large companies use this option such as Netflix, Disney, The New York Times, and even Microsoft.
Pros: When reading through the Capterra reviews about Toggl Plan, you'll find most of the positive comments mention the overview as their favorite feature of this visual project management software. You can color code everything and get daily, weekly, monthly, and even annual views of the scheduled tasks.
Cons: Though some have said "there is nothing to dislike about this software," a few users have commented about missing features that are useful for big companies.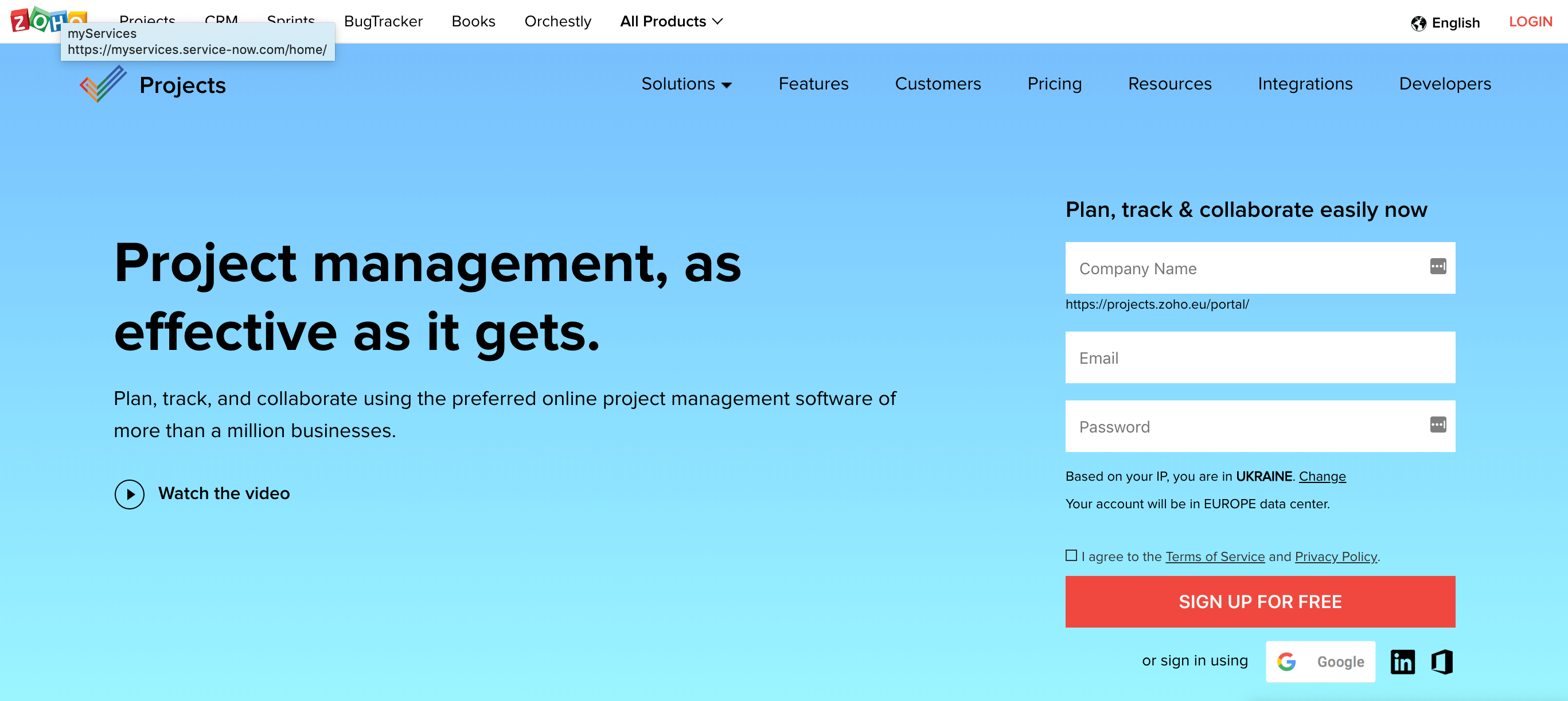 Why You'll Love It: Zoho is widely recognized for its vast variety of software solutions ranging from their CRM and forms creator to the sales system and email manager. The project software is one more option they offer to customers as a means to organize every aspect of a business. You can plan out tasks, organize in-depth reports, and collaborate with your team through their platform.
Pros: Creating new projects and tasks is a breeze. Their basic system makes it easy to quickly put together the details and send it to the necessary team members.
Cons: The most recent complaints about Zoho Projects mention the lack of a good mobile version for their software. Many have said the user interface is difficult to use and tends to have visual issues on certain screens.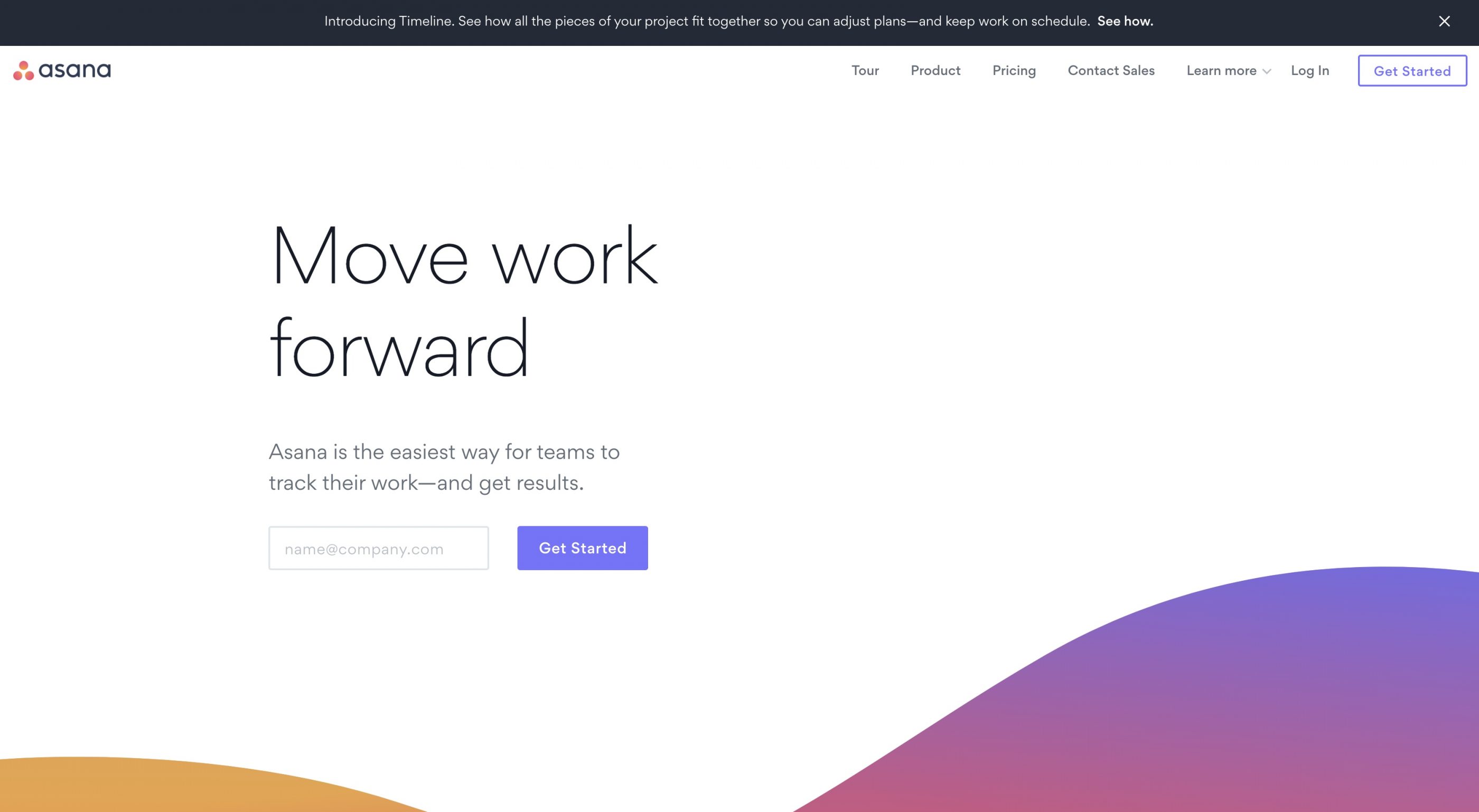 Why You'll Love It: Asana is one of the most simple formats on this list with a basic and easy-to-use platform. You can create tasks, assign them to specific team members, add due dates, write out basic descriptions, and even distribute them to entire teams to work on. Once a task is completed, simply click the checkmark in the corner and it will instantly be added to the finished section.
Pros: The user-friendly design and basic features are the most common compliments sent over to the team at Asana.
Cons: Some bigger companies may not feel this software's basic features are flashy enough or offer the solutions they need for larger products. Larger teams may not be as inclined to use this option.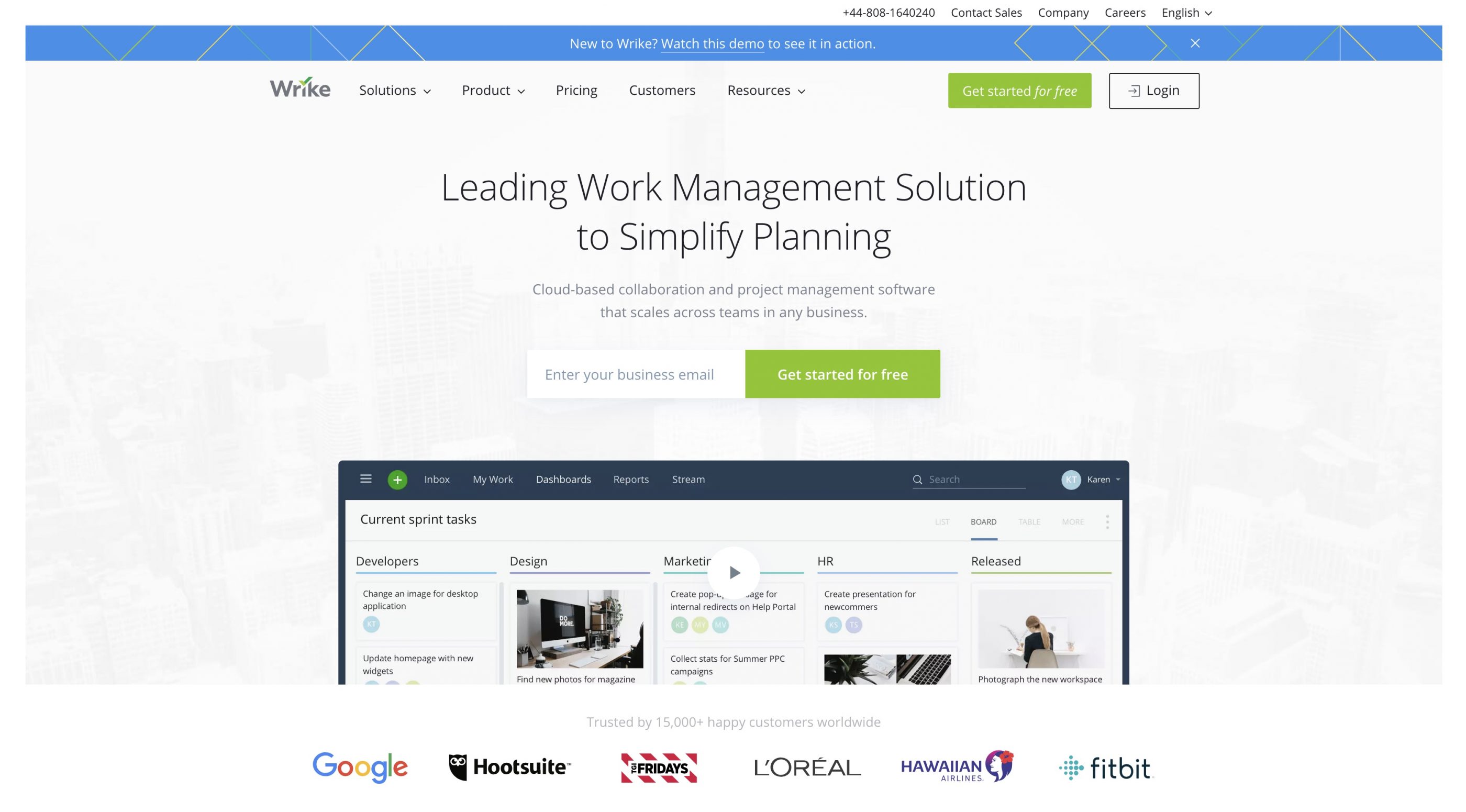 Why You'll Love It: Wrike's visual project management software has won awards for its sleek design and user-friendly platform. It was created with the intent to speed up the efficiency of projects with simple planning tools, central communication features, and flexible workflows. It is used by a number of major corporations including Adobe, Google, HTC, Stanford University, and EA Sports
Pros: Customers love the dashboard, which is highly customizable allowing you to focus on reports that are crucial to your KPIs. These make it easier to track, organize, and complete your tasks and projects on time.
Cons: Some users have complained the initial setup process can be painstaking and time-consuming. Many say they had to hire someone from Wrike to assist them with getting it all coordinated specifically for their team.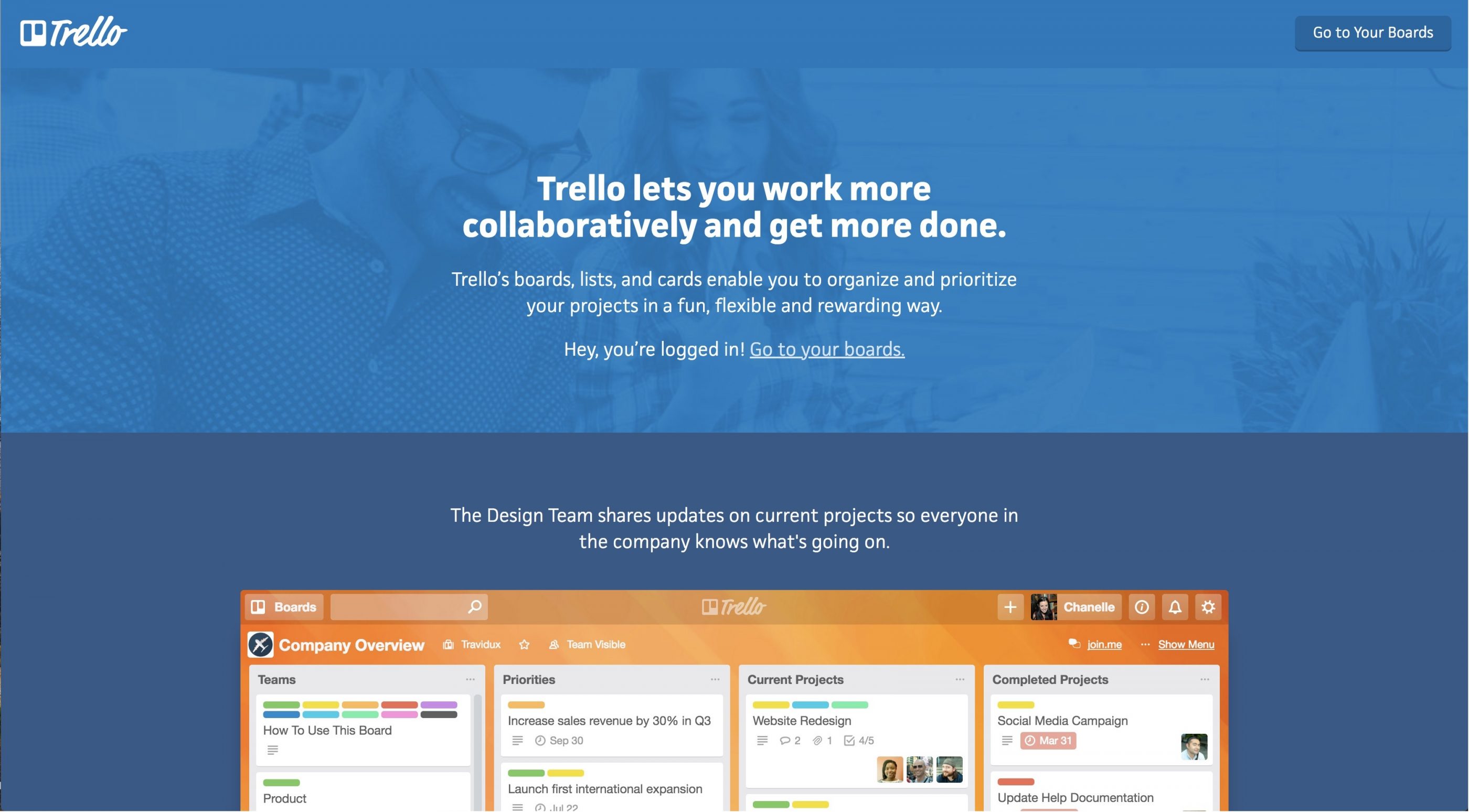 Why You'll Love It: If you like to drag-and-drop things to help you feel like you're making progress, then Trello might just become your best friend. This software lets you create custom columns that match the stages of your completion process, which you can then transfer tasks across as they are accomplished. Many compare their simple program to moving sticky notes around on a wall.
Pros: The program has a built how-to system so you never have to question whether you're using it correctly. The mobile app makes it available to you and your team no matter where you are.
Cons: One issue some users have brought up is that the page can seem a bit crowded when too many tabs are added to a column. Suggestions have arisen that it may be nice to have a compilation feature to combine numerous tabs into one as a way to organize them even further.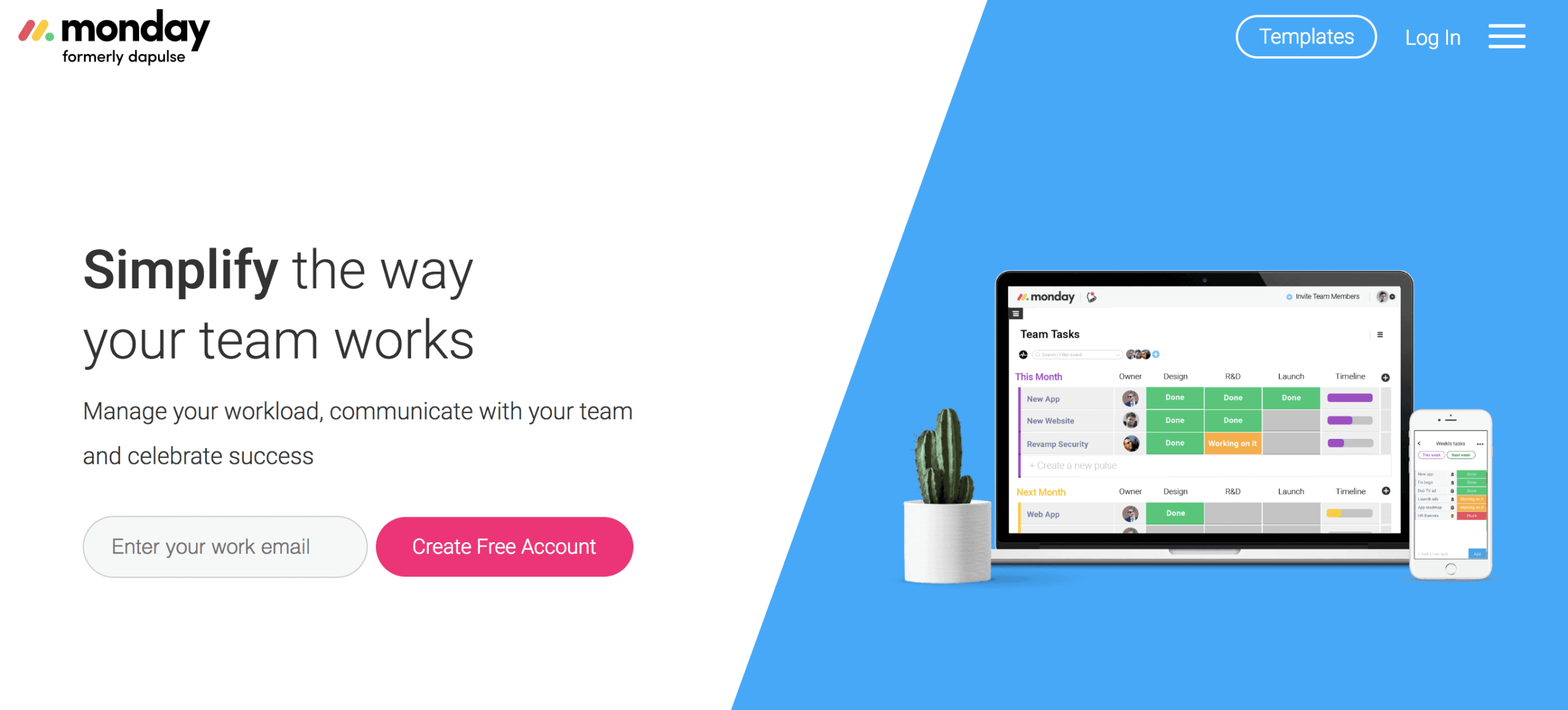 Why You'll Love It: You have probably seen one or two of monday.com's ads on YouTube or Facebook referencing its streamlined and award-winning visual project management software. The program offers quick access to in-depth boards that list the tasks and projects together with a simple tracking system. Easily adjust the project status, timeframe, and priority settings to keep everyone up-to-date on its progress.
Pros: A reviewer on Capterra said monday.com "makes project management a joy" with their simple checklists and detailed analytics tools. They also enjoy the customizable reports that can be created within the system.
Cons: There is a noticeable learning curve with their software and some have said the training videos are too short and vague.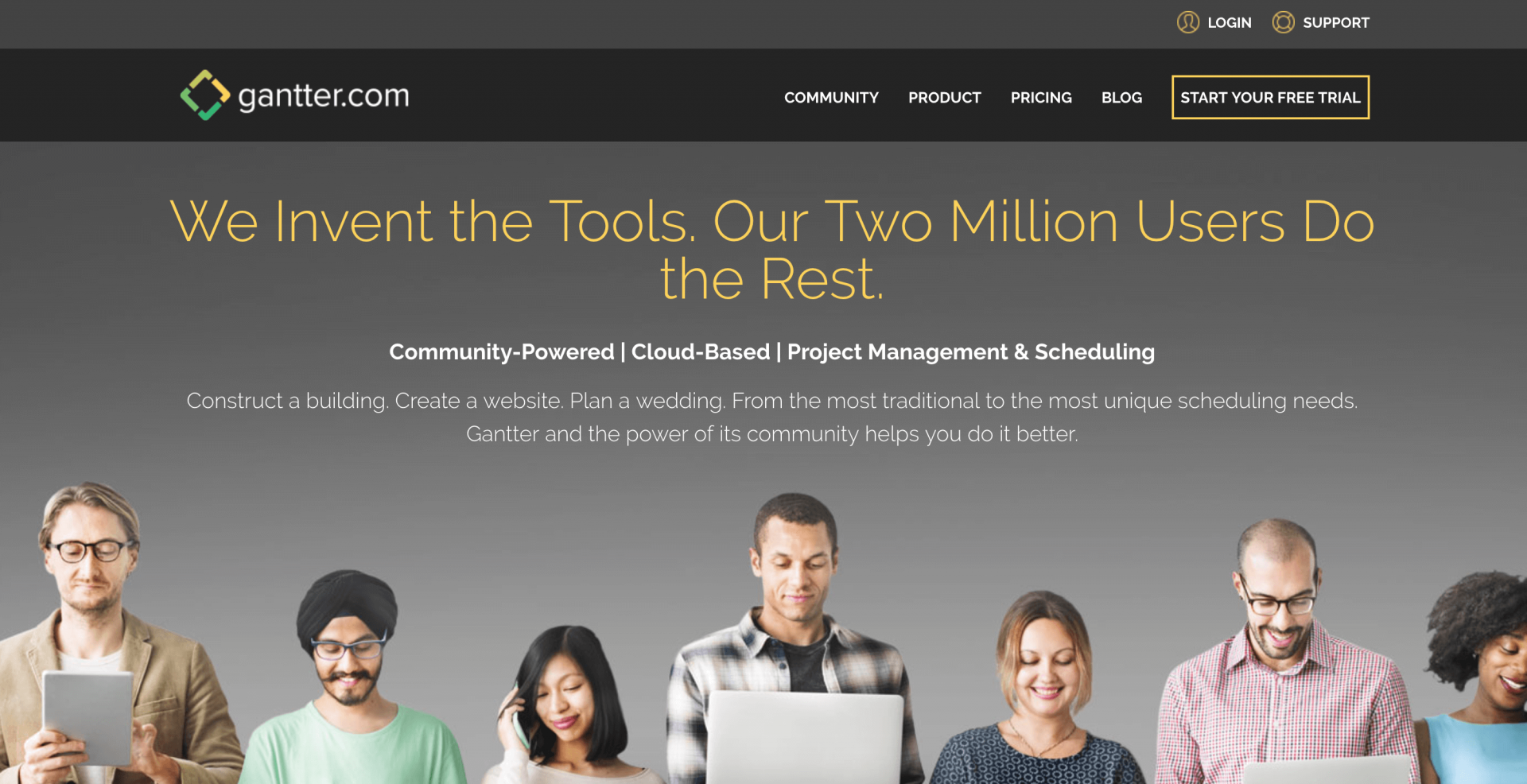 Why You'll Love It: Though most of the visual project management tools on this list are cloud-based, Gantter has decided to use that as one of their most standout selling points. Fully integrated with Google Drive, this tools allows you to quickly add projects, tasks, and other key details straight to the calendar you're already using. It is highly similar to Microsoft Project, but with a bigger emphasis on the scheduling aspects.
Pros: The work breakdown makes your projects easy to understand and get a general idea of where they stand.
Cons: A common complaint involving the user-interface discusses how it can be sluggish and unresponsive at times. Limited reporting capabilities may also hinder analytics needs your team might have.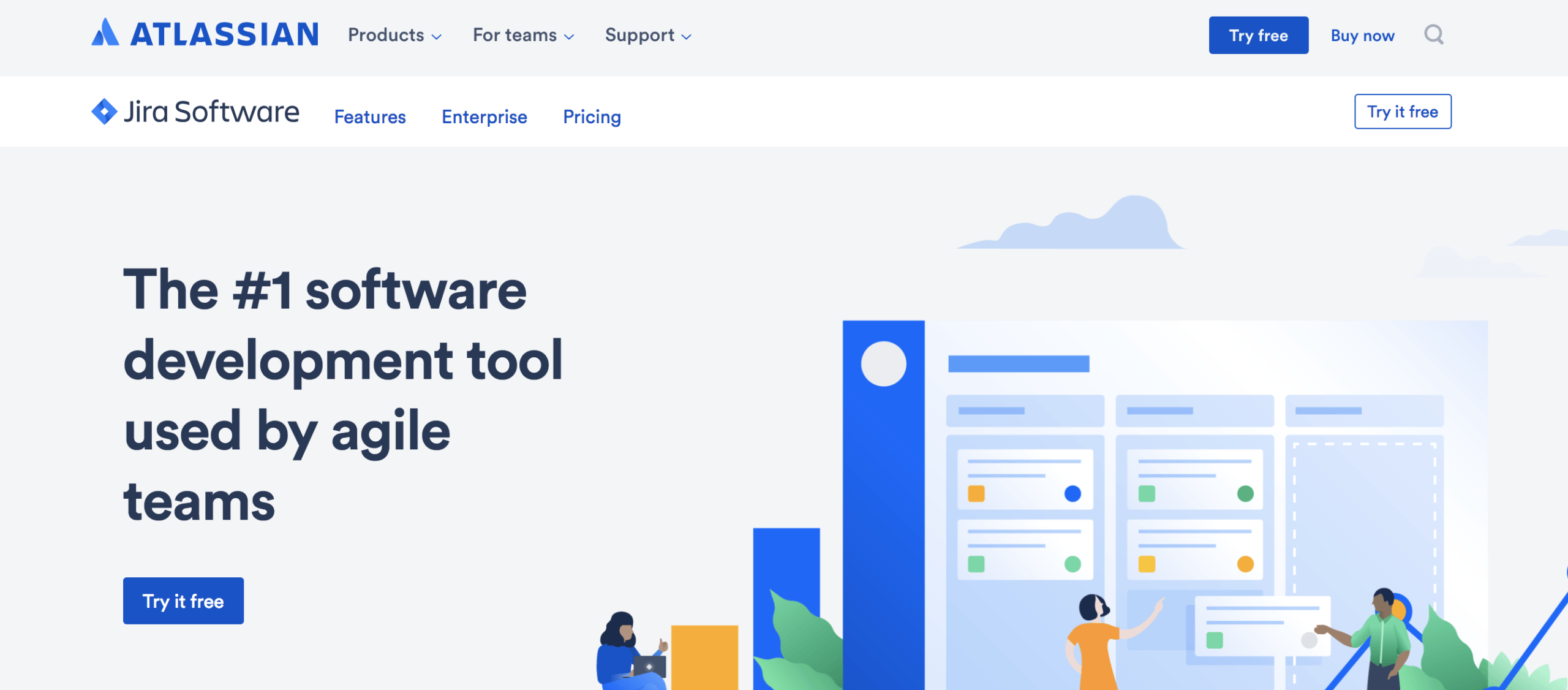 Why You'll Love It: For anyone who is all about prioritization, Jira could be the project tool for you. It was created with the intent to assist people when determining their priorities and assigning the tasks needed to reach them. Some companies who use this software that you've probably heard of include Cisco, eBay, and the social media network, LinkedIn.
Pros: Jira has a similar drag-and-drop interface to the one on Trello. Many customers enjoy this simple look and thrive on the basics of this type of system.
Cons: Navigation on the site can be cumbersome for bigger teams with a large number of projects. The screens can seem a bit messy if someone doesn't properly manage the organization of each task as changes are made.

Why You'll Love It: Ranking most highly due to its collaboration features, MeisterTask focused on designing a visual project management tool that helped teams easily communicate during their tasks. It offers strong workflow management options and numerous sharing options to keep everyone in the group involved. With its long list of integration options, you'll be able to use it with many of the other tools you've already implemented.
Pros: People love the colorful display and visuals used on MeisterTask's interface. Its full-screen view makes it appear to be part of your desktop for quick and easy navigation.
Cons: There are limited reports you can run from the system with minimal customization options.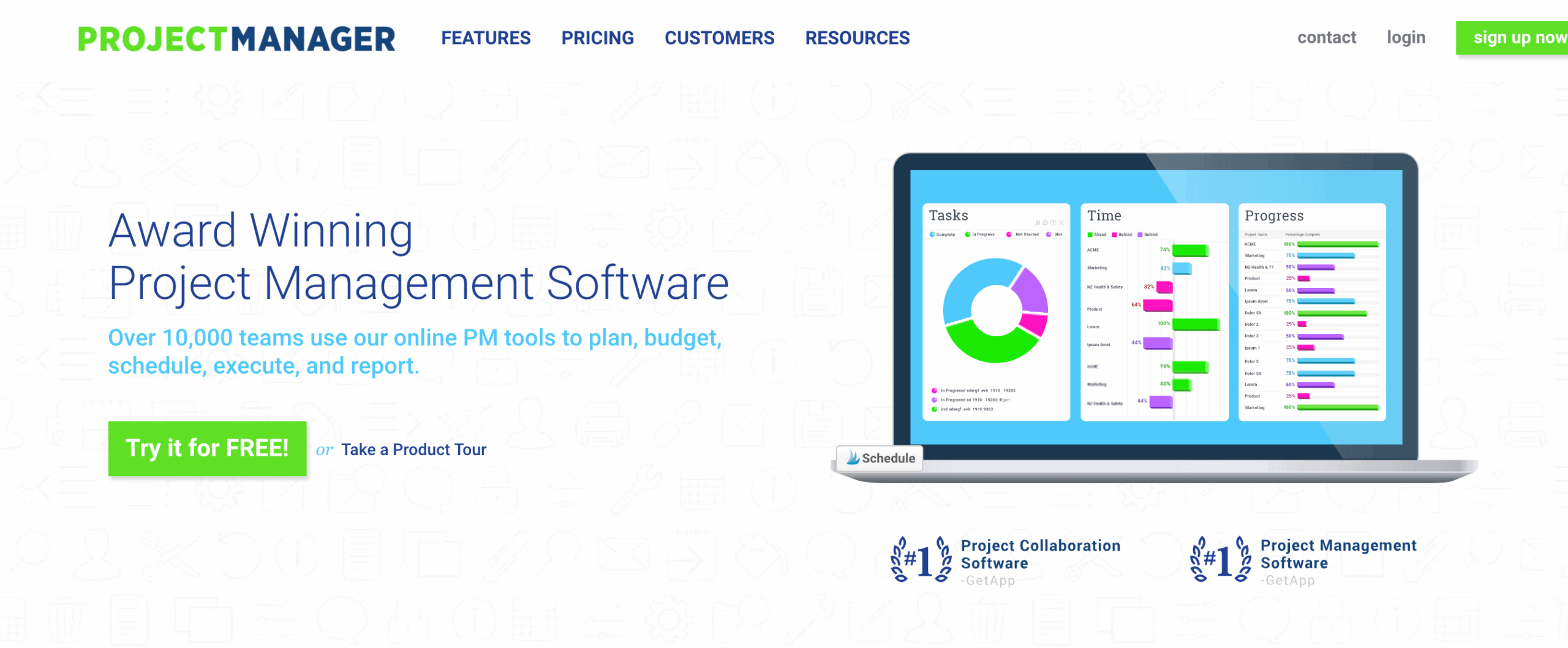 Why You'll Love It: With a name like ProjectManager, it's pretty easy to guess what they are focused on. Used by major corporations like NASA, their software has many effective project planning and scheduling features for both small businesses and large companies. You can also decide the view you like the most between the choice of boards, Gantt charts, or task lists.
Pros: One of the users' favorite features is the ability to compare the planned project progress with your team's actual progress. This makes it easy to see where the team needs to make improvements to get caught up.
Cons: ProjectManager has so many options and possibilities, many people report the need to hire someone from the company to train their team on how to use it most effectively. It can be difficult to learn on your own.
Which of These Visual Project Management Tools is Right for You?
Now that you know what your best options are, it's time to determine which software will be most effective for you and your team. Many of these apps offer free trials to give you a chance to see its features and usability. Take a look through the list and try them out to find the best one to fill your needs.
Become a better project manager today by signing up for FREE with Teamweek!