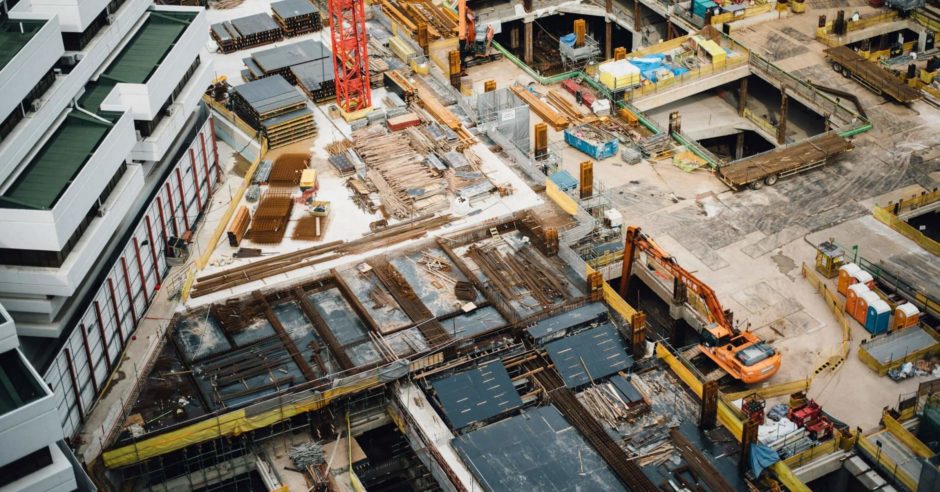 Not many people start a business with the intent to run it on their own forever. It's safe to say that most small businesses are started as the first step toward bigger and better things. The owners who are looking to scale their company will need an enterprise project management software solution to help them stay organized and collaborate with current and future team members.
Some project management applications are developed with a strict focus on small businesses, while others have more of the big picture in mind.
Whether you have already developed into a large business or that is your long-term goal, here is a list of fifteen enterprise project management software solutions to choose from.
1. Toggl Plan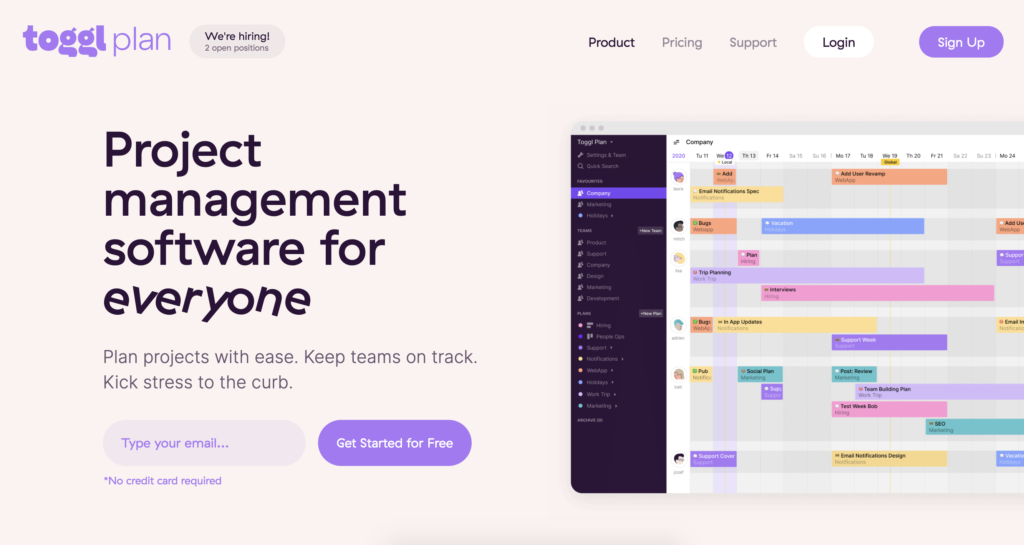 While it is a useful and free tool for small teams, Toggl Plan has the power to scale up to 100 users and beyond. Whether you are planning projects or managing tasks, this enterprise project management software has everything you need to be successful. With premium features including project roadmaps, custom colors, and the recently released annual view, Toggl Plan offers more than the basics for an affordable price.
Pricing: Free for teams of up to five people. Premium plans start at $8/month per user.
2. Clarizen
Clarizen is known for its user-friendly interface, planning tools, and innovative security features. The powerful enterprise project management application keeps teams on track and on task. It is one of the more expensive options on this list, but you get what you pay for in this case.
Pricing: Plans start at $45/user per month.
3. Smartsheet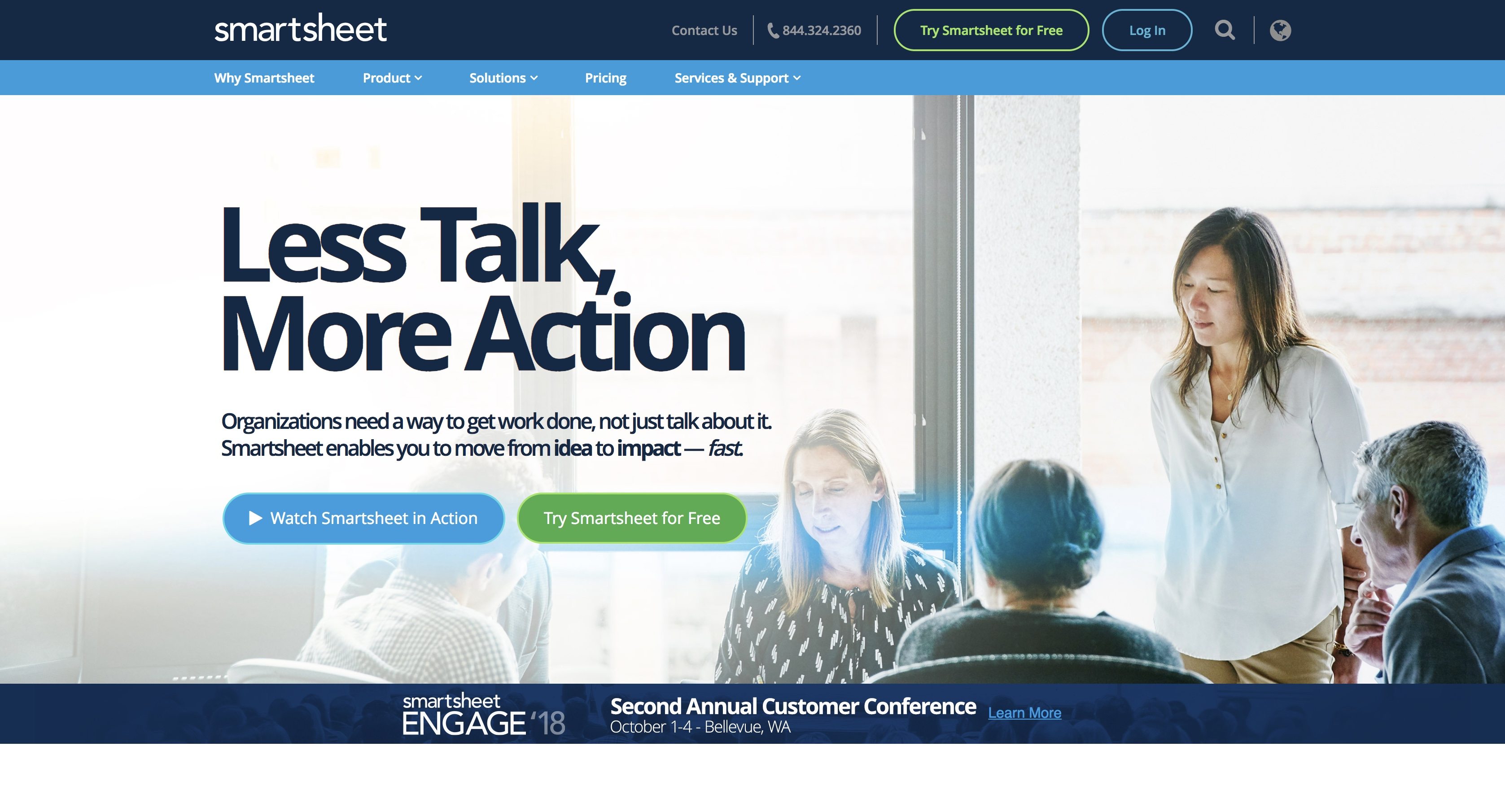 Designed for the spreadsheet fanatic, Smartsheet is a combo application with both project management features and a spreadsheet generator. It's well-known in the business world and is used by large companies like Netflix, HP, and Cisco. Built with the intent for small businesses to scale into enterprises, it's another option for companies to use from day one.
Pricing: $25/user per month.
4. ProjectManager.com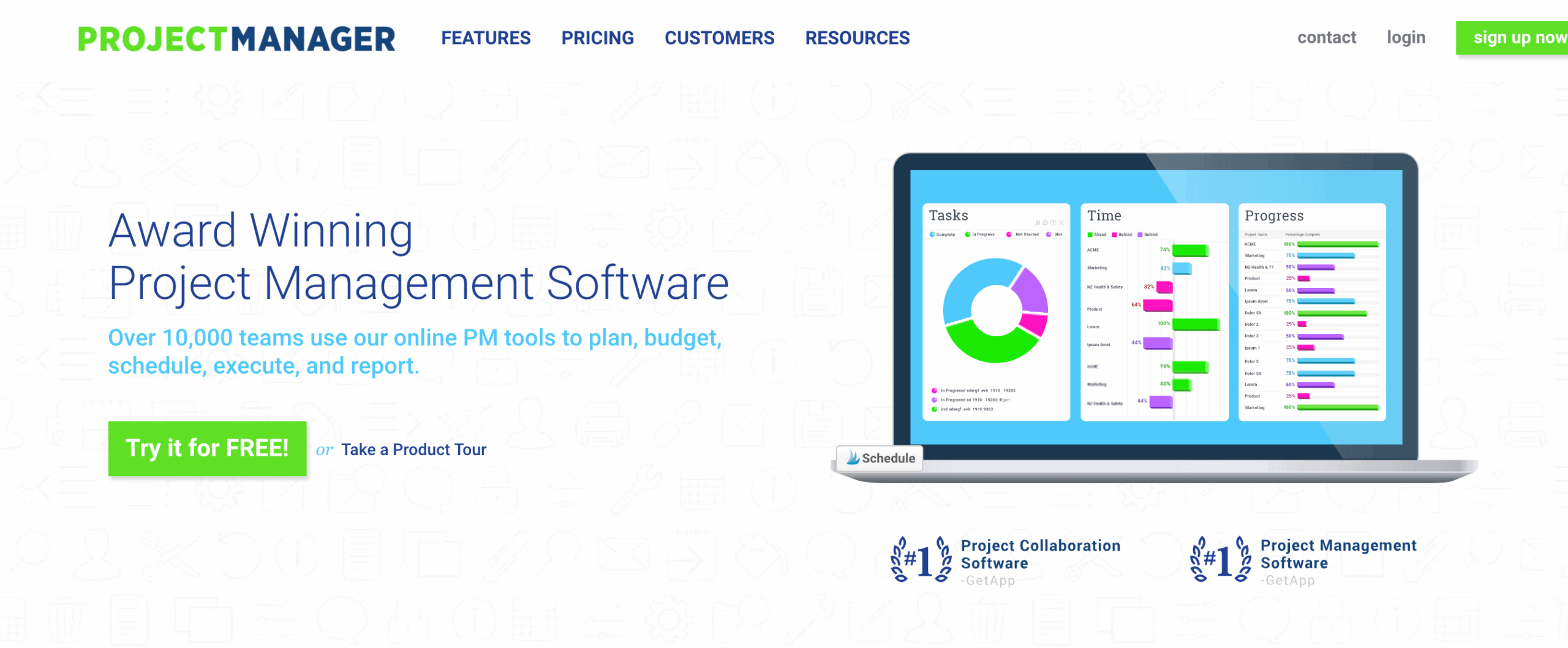 Keeping things about as simple as possible in both name and function, ProjectManager.com is an enterprise project management software with all of the basic features. With over 400 integrations including Slack, Evernote, and Dropbox, you'll be able to fit it in with other tools you are already using.
Pricing: $15-$25/user per month.
[bctt tweet="Does your #business see the bigger picture? If so, these project #management tools are for you." username="toggl plan"]
5. Planview Enterprise
With the word enterprise included in the name, Planview Enterprise was built with the big picture in mind. From planning capacity to project roadmapping and process automation to prioritizing investments, this software is meant to be used as much more than just a project management solution. It will have a price tag to match its functionality, which can only be received through a direct quote from a representative.
Pricing: Available via quote request.
6. JIRA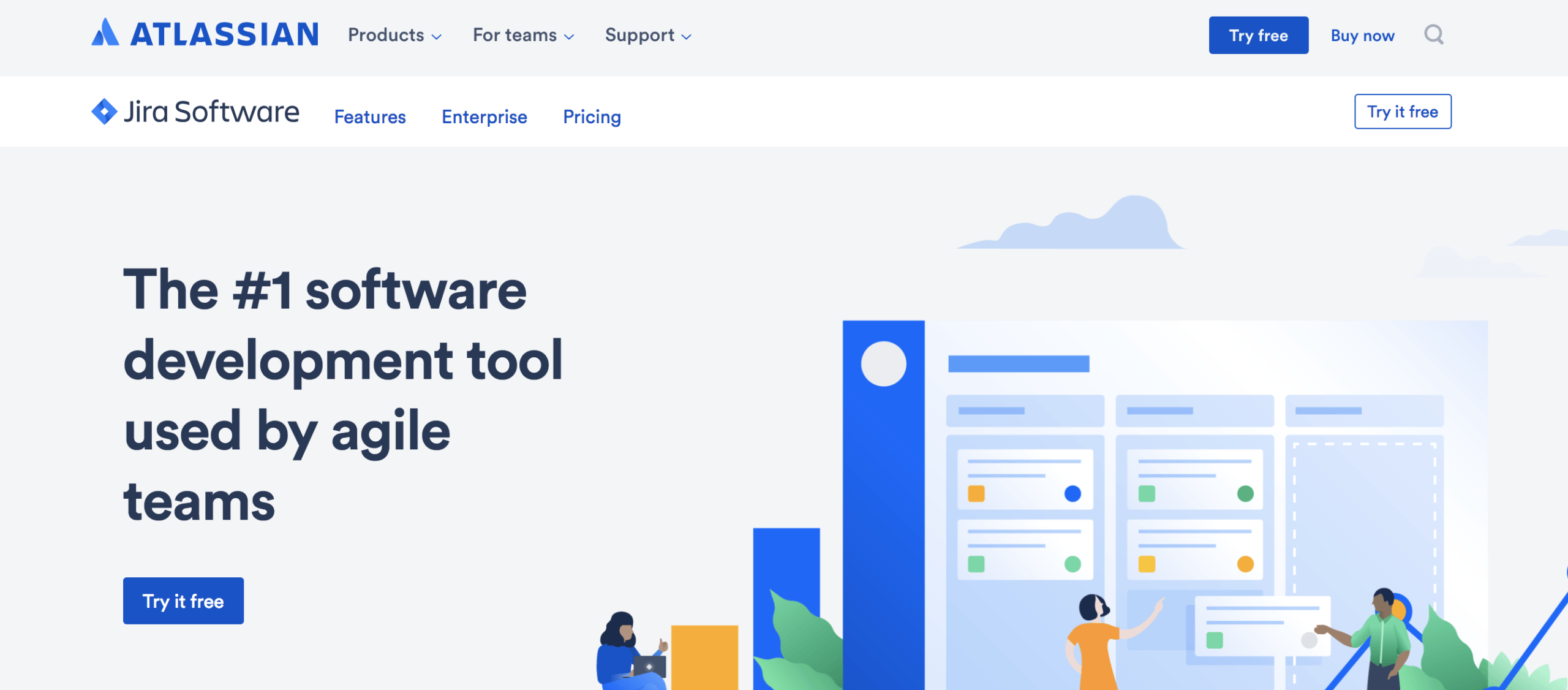 As you research enterprise project management software solutions, you will find that some of them are specifically geared toward certain industries. JIRA, for example, was designed with an emphasis for software development companies. While it can be used for other niches, you will find it more suited for this work.
Pricing: $10 per month for up to ten users. Scalable pricing calculator for more than 100 users.
7. Sciforma
Sciforma's project management software is meant for businesses who are already at the enterprise level. Setting a minimum standard of 20 management-level users, they target companies who already focused on the big picture. They offer a range of default features, as well as specially customized plans, depending on your needs.
Pricing: Plans start at $200/year.
8. LiquidPlanner
If you need an enterprise project management software that can adapt to unique projects, then LiquidPlanner may be a safe bet. As you make changes within the system to tasks or available resources, it will automatically adjust deadlines and other completion dates throughout the entire program.
Pricing: Enterprise-level plans start at $69/user per month.
9. Huddle
Used by numerous government agencies including the Department of Defense, you will be hard-pressed to find a project management software solution with better security than Huddle. Your files will be safe, teams can communicate effectively through the software, and it is easily customizable to fit any requirements.
Pricing: Plans start at $10/user per month.
10. Workzone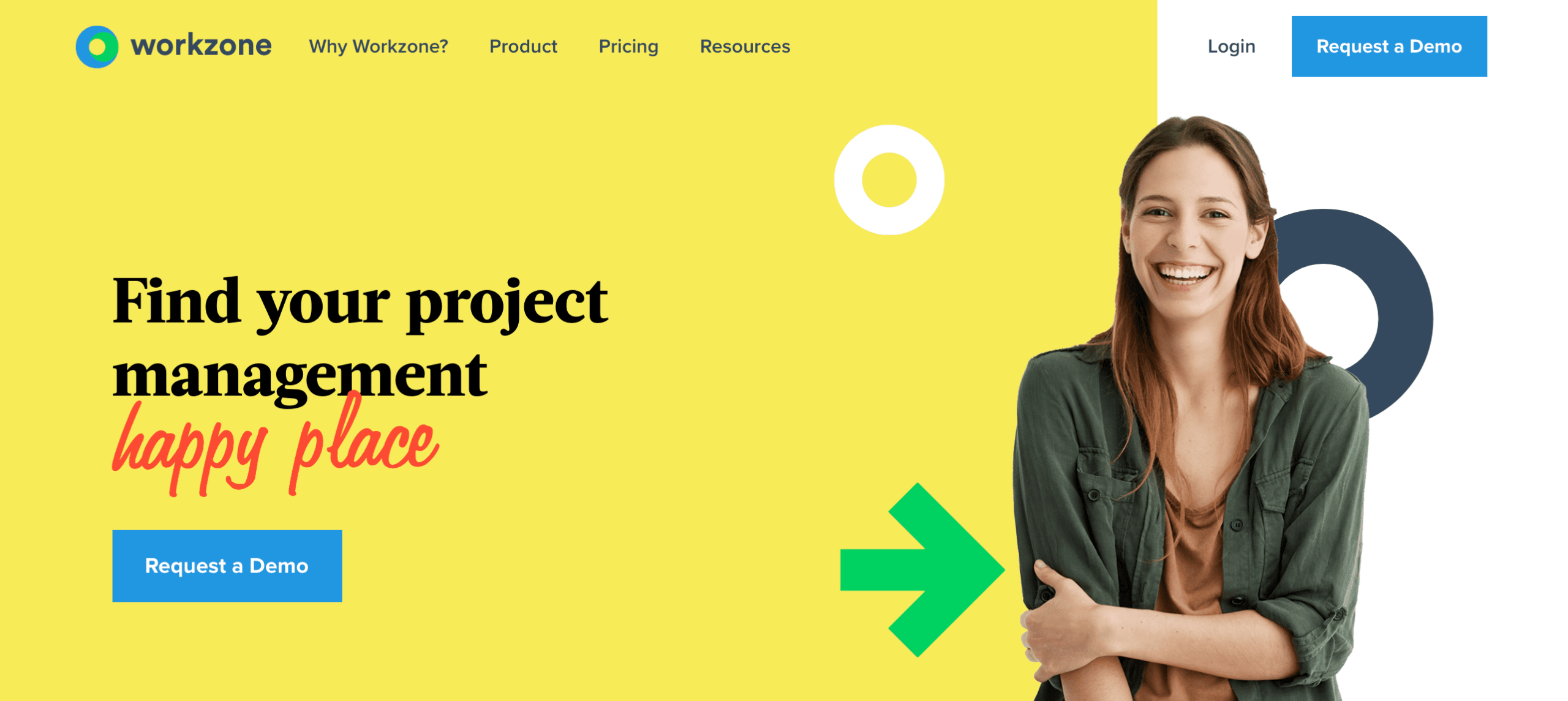 Workzone offers a sleek design comparable to products like Asana and Trello, but with the necessary power to function for enterprises. They have useful project templates to get you and your team started. This is another good option for small businesses to use from day one up to the big leagues.
Pricing: Plans start at $44/user per month.
11. Wrike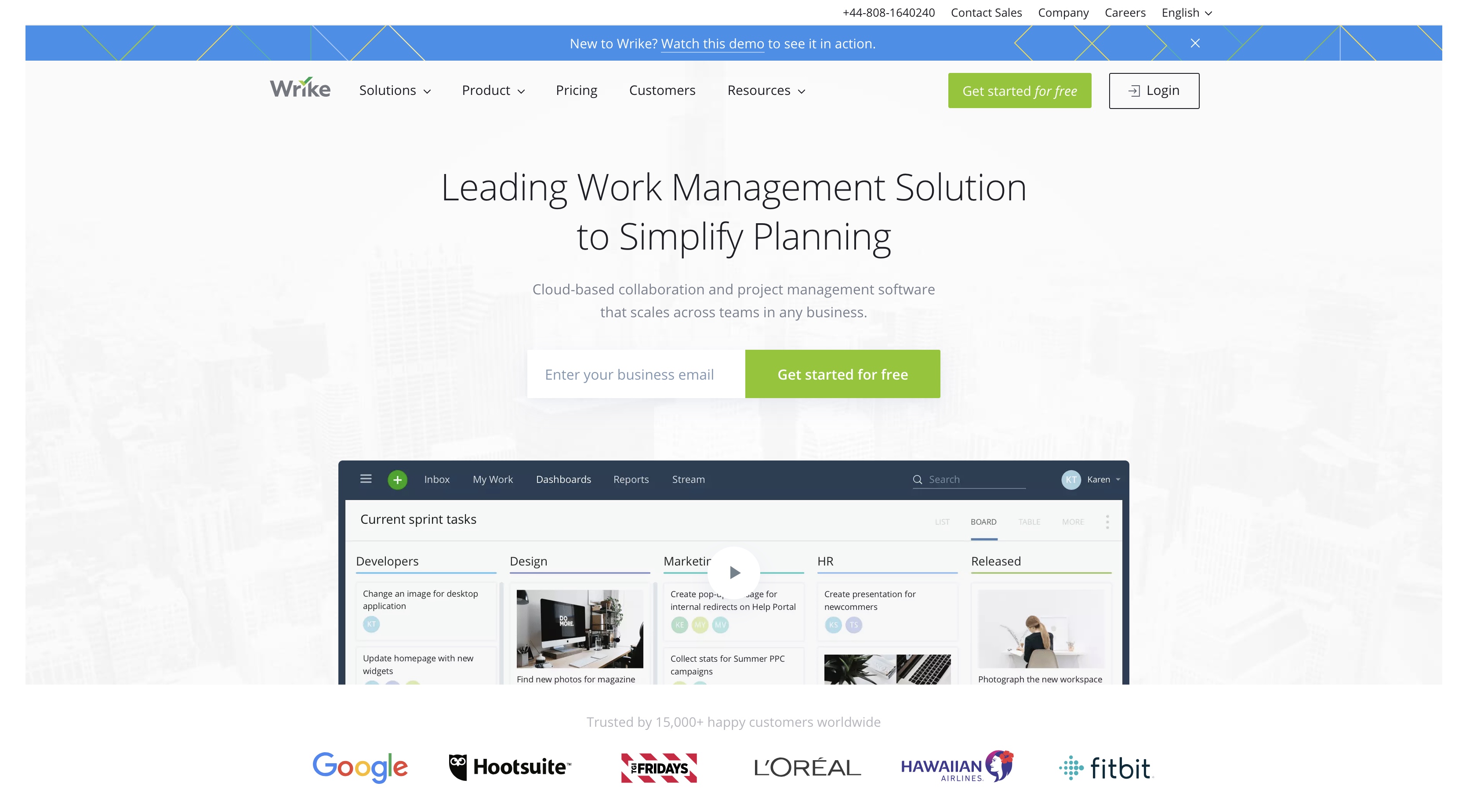 Finding the balance between basic task tools and still being an enterprise project management software is not easy, but Wrike has been determined to prove it's possible. With enterprise-level security and your typical project planning features, it can help any business scale from bottom to the top.
Pricing: Free for teams of up to five people. Premium plans start at $34.60/user per month.
12. Entry

Entry, formerly known as TeamHeadquarters, is about as basic as you can get for a project management software. However, it is strictly designed for enterprises, with a required minimum of 100 licenses for their application. It is for big businesses, but it's reliable and ready to get your team on track.
Pricing: $20/user per month. Minimum of 100 licenses required.
13. Primavera
The only reason anyone should purchase Oracle's Primavera enterprise project management software is if they are running more than one project at a time. It is more focused on managing a portfolio of projects and the expenses involved. This program would be overkill for most companies, but if you're running a large enterprise with multiple projects going at any given point, this may be the best option.
Pricing: $2,750
14. Kanzen
If you are working with an exceptionally tight budget, then Kanzen is likely your go-to option. It is one of the most basic options on this list, with a style similar to Trello. But it provides the necessary functions to be scalable from startup to the enterprise level.
Pricing: $20/user per month.
15. Microsoft Project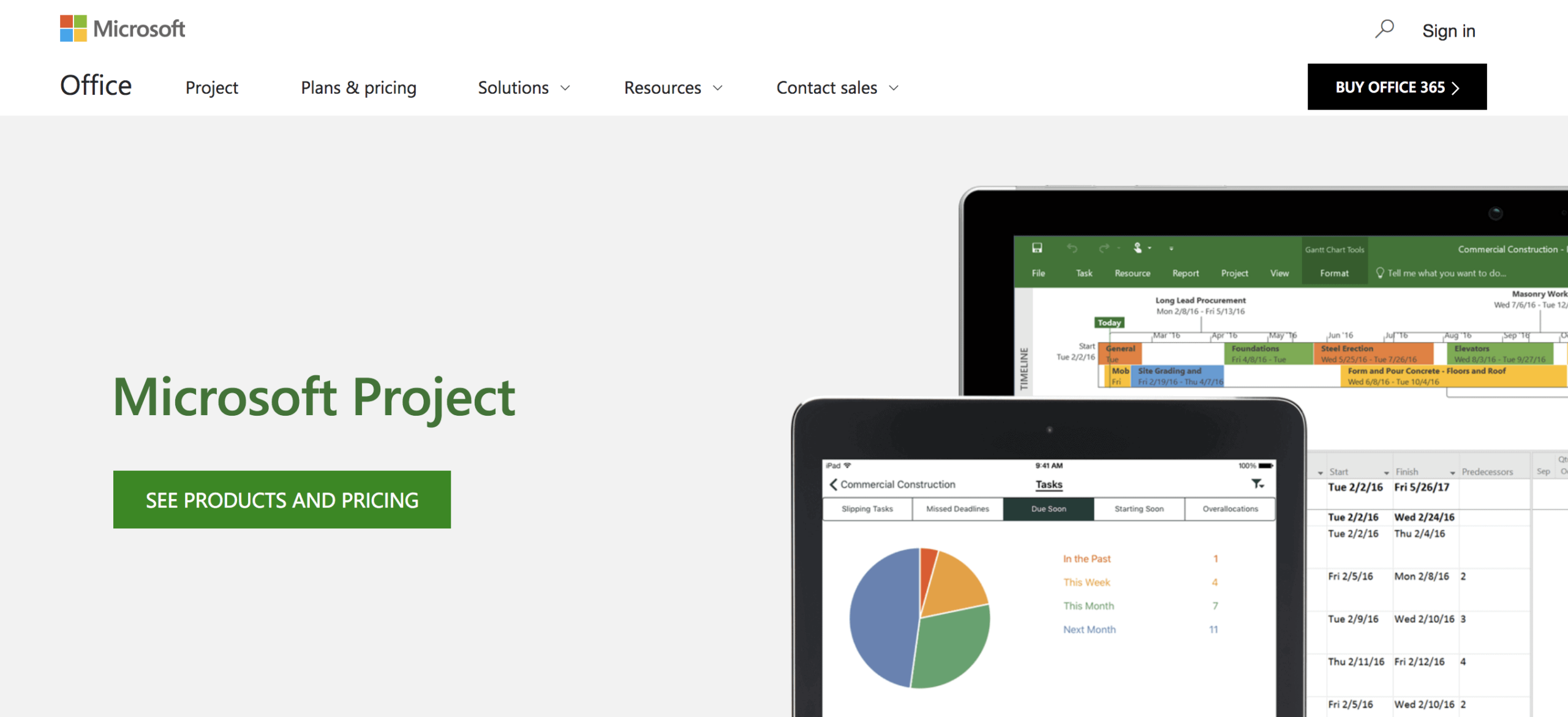 With a well-known name like Microsoft, you know you are getting a quality software product. From tracking time and allocating resources to document management, their program has everything you should need for project management. While Microsoft Project is one of the original enterprise project management software programs, it carries with it the one of the most hefty price tags on this list and has been known to be less than user-friendly.
Pricing: $55/user per month.
Finding an Enterprise Project Management Software Solution
As you scan through lists like this one, searching for the best enterprise project management software, be sure to do your own due diligence. Research these options and determine which will be the best fit for your business.
If you'd like to learn more about how Toggl Plan can help your company, be sure to check out our blog.