What is a project roadmap? It's essentially exactly as it sounds. A project roadmap is designed to lay out the process of a project in a simple way so that everyone can understand it. No dotted lines leading to treasure here. With this guide, you'll get a beginners walkthrough of what's to be expected out of a roadmap. Let's begin!

What is a project roadmap?
We touched on this question above just a little bit, but we'll go into some more detail here.
A project roadmap is a very detailed image of the project. Ideally, it should be interactive. It typically displays data such as deadlines, project cycles, dates, important milestones, highlights, risks, and any other data that you think might be necessary for the success of the project.
A roadmap is an important tool for project managers not only because it keeps the team up to speed, but the clients and stakeholders as well.
There are a few essential components in a project roadmap:
Project goals

Timelines

Separate lanes to identify different tasks

Milestones

Areas of high risk
These are all pretty straightforward. If you use the right template, it'll be easy to implement these into your roadmap.
Before it all begins, there are a few things you should do:
Establish the plan

Make it detailed

Give clear instructions/assignment

Hold a kick-off meeting
These are essential for setting up your project roadmap, so let's talk about them in a little more detail: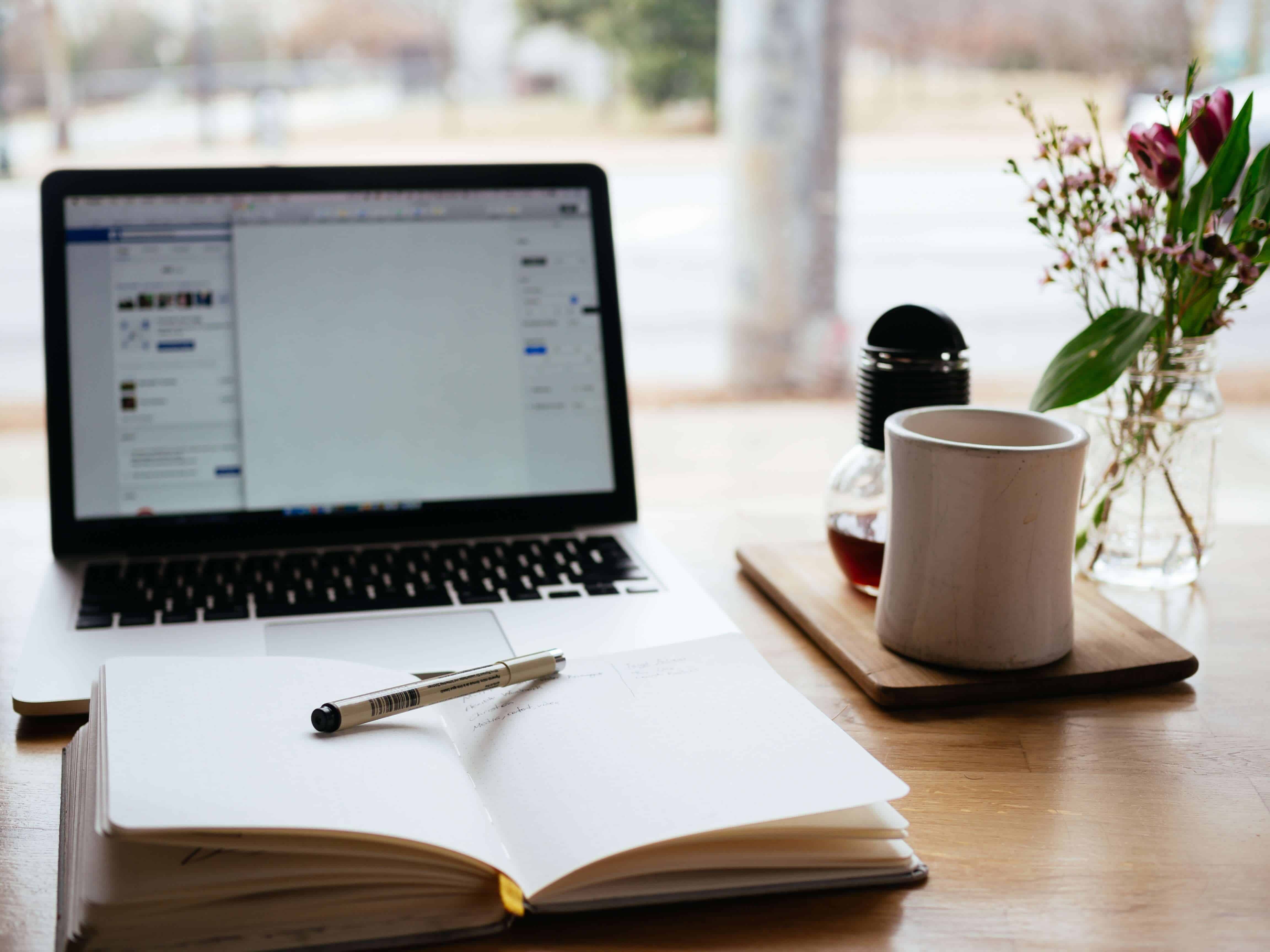 Communicate the plan
In any situation, you should explain the plan before you go into battle. Before the project begins, and after you've created your roadmap, you should go over the basics with your team. You need to establish communication channels, timeframes, deadlines, resources, and potential risks.
This all sounds simple, and for the most part it is, but it's the bulk of the project manager's job, and the first foothold in the mountain you have to climb.
Make it detailed
The beauty of the roadmap is in the details. It's a tool that allows you to get all the needed information out there for everyone to see.
That being said, you don't want to confuse anyone. Details are important, but you should avoid crowding the timeline. Try to organize the timeline and it's given details as best you can, and always be ready to answer questions quickly, just in case.
[bctt tweet="Does your project have a #roadmap? Plan yours out using these tips." username="toggl plan"]
Give clear assignments
Nobody should ever have any questions as to what they should be doing. Make the schedule clear and defined so that everyone has a grasp on what's to be expected.
Similarly, throughout the entire project, you should check-in with everyone to gauge progress as well as give guidance.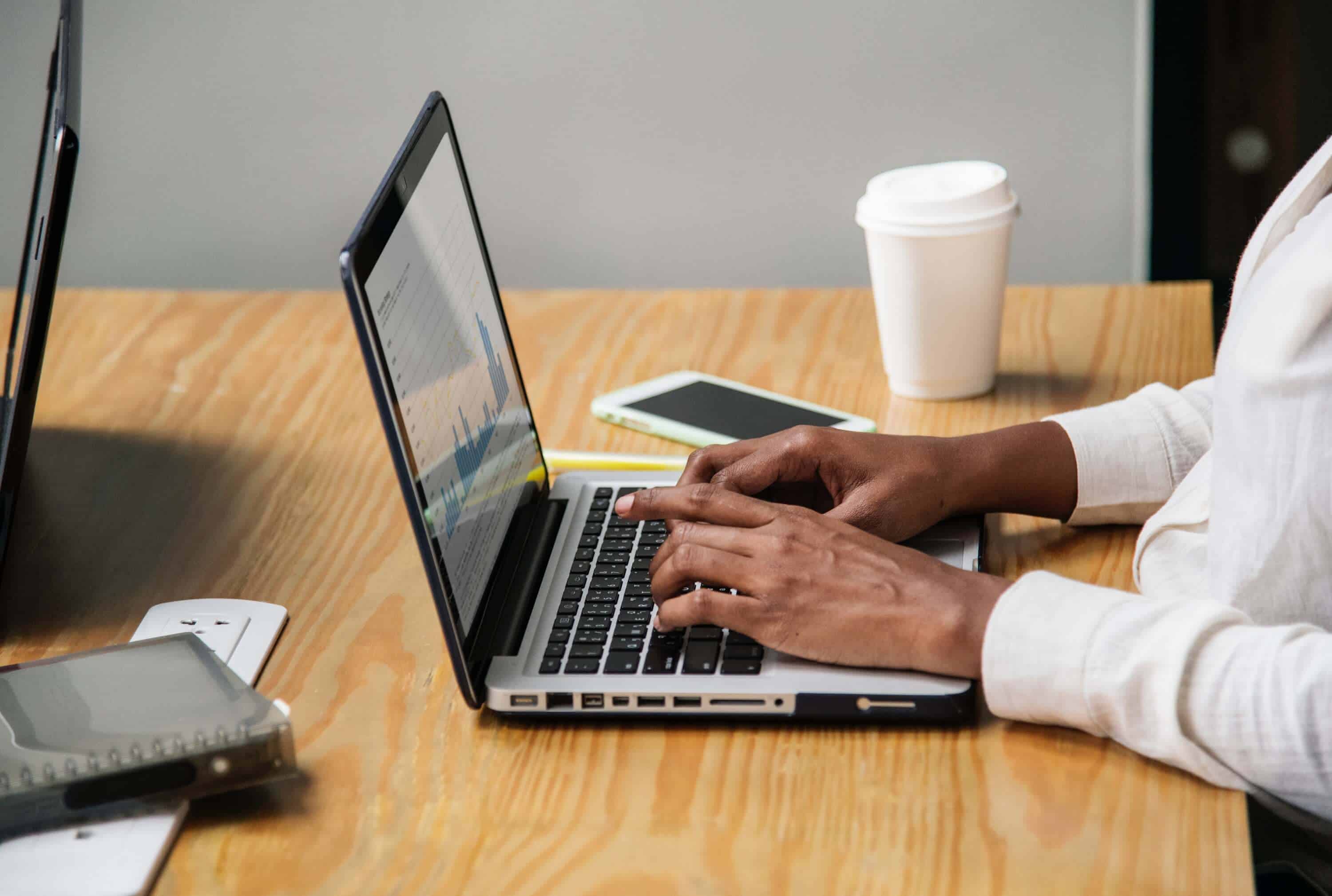 Hold a kick-off meeting
The kick-off meeting is the gun-shot at the start of a race. Here, you'll set the pace for the "race" and familiarize everyone with the project. This is the point where all the we mentioned above can be discussed with the team.
The meeting itself is basically a motivational speech. This is the perfect opportunity to cheer on your team members and set an example for everyone.
The benefits of a project roadmap
Now that you know how to set up a project roadmap, let's go over some of the benefits to using one.
It establishes order and priority from the beginning

It gives you a chance to evaluate risks and rewards

It provides a document for your team, sponsors, and stakeholders to view and follow progression

It provides documentation for reference in future projects
Use the right software
The best way to ensure that your team is ready and your project roadmap is understandable is to use the right software. There are thousands of software options out there, so how do you know you're getting the right one?
Toggl Plan is the perfect solution to all your project roadmapping needs. It is a feature rich software that utilizes the Gantt chart for a detailed yet simple project roadmapping process. You'll be able to easily lay down the framework for the project and share it with everyone on your team. You can click and add details to any specific task, color code for better visual representation, and break down a long and complicated project using milestones.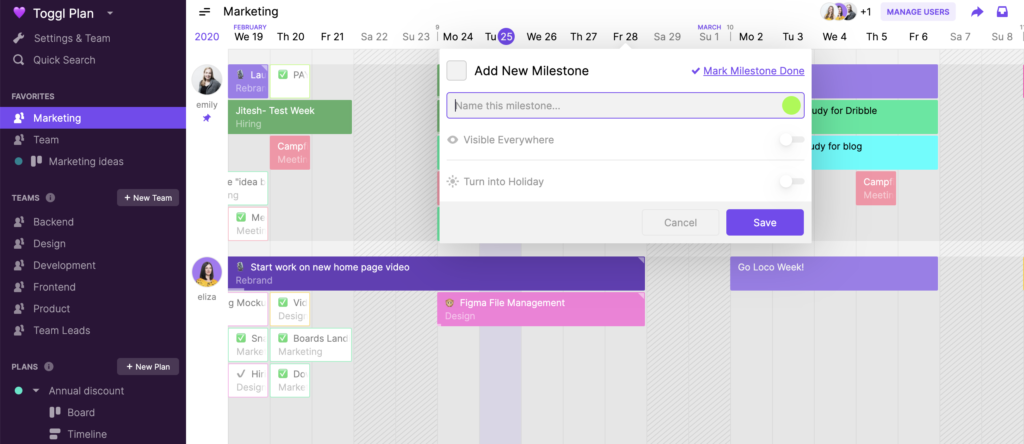 Don't wait until halfway through the project to find out your software isn't what you need. Find what works for you, and run with it.
Update your roadmap frequently
You should always be updating the details and progress on a public scale. nobody should ever be left in the dark. If this means holding a meeting at the end of every cycle, then by all means, do it. There's no harm in making sure everyone is not just on the same page, but the right page.
Projects never go 100% according to plan, so  you should set up your roadmap in such a way that will be easy for you to revise and edit later.
The summary
There's a lot going on above, but I encourage you to read it thoroughly. A project roadmap is a very important tool, but it can vary depending on the industry you're in and methodology you use.
To summarize, your roadmap should, without a doubt, include:
The goals of the project and the team

The timeline dedicated to deadlines, timeframes, and important dates

Separate lanes to help the team identify who's doing what

Milestones to break up the workflow into more manageable pieces

Notes on areas of risk, so that your team can be aware of them up front
This is a beginners guide, so I also encourage you to adapt it as you see fit. Experiment a little so that you can fit your teams need in the best way possible.
Never be afraid to ask your team for a little help if you need it. You should give feedback and be open to accepting it as well. Your team is your lifeline to a successful project, so if something about your roadmap isn't working for them, then it shouldn't work for you, either.