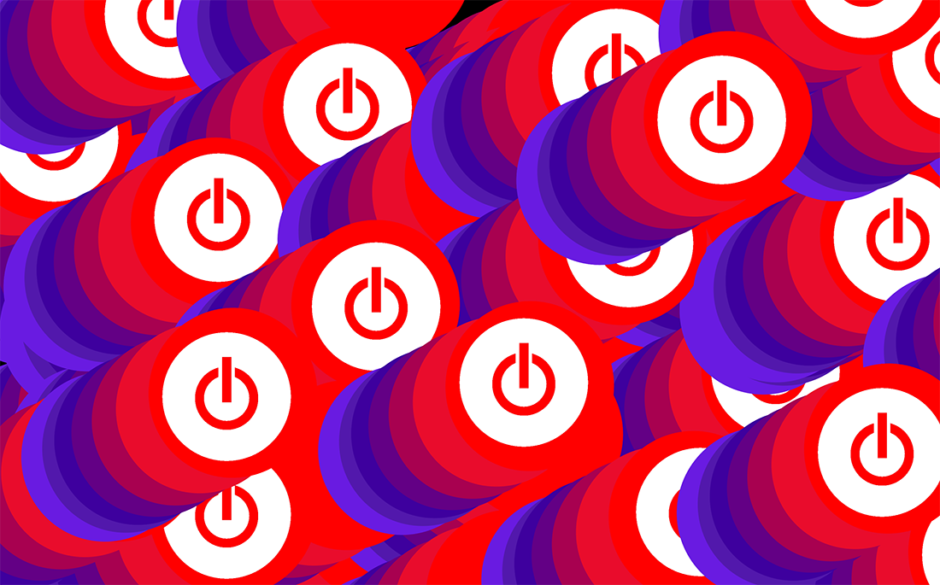 Do you want to make your favorite productivity tools work together in just a few clicks?
Good news! Toggl Track will let you do just that with its 85+ time tracking integrations.
Here's a top 5 list that will skyrocket your productivity.
If you're a fan of the Kanban methodology or just love to play solitaire then you're probably big on Trello – which is great because now you can start your Toggl Track timer directly from within your Trello cards. Awesome, huh?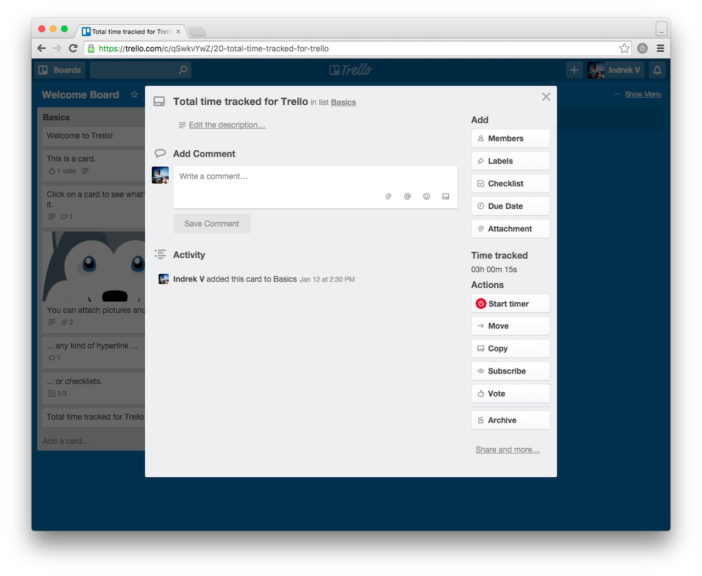 What's more, with a pinch of Zapier magic you can even automate your time tracking from Trello. Just set up a trigger to start the timer whenever you move a card and you won't have to worry about pushing the red button ever again. Check out this post for some more Trello – Zapier fun.
Who is not familiar with the world's most popular online calendar? Google Calendar is great for allocating work time for certain hours of the day and now it has just become even greater with our Toggl Track Button integration. Download the browser add-on and start your timers directly from your Google Calendar events.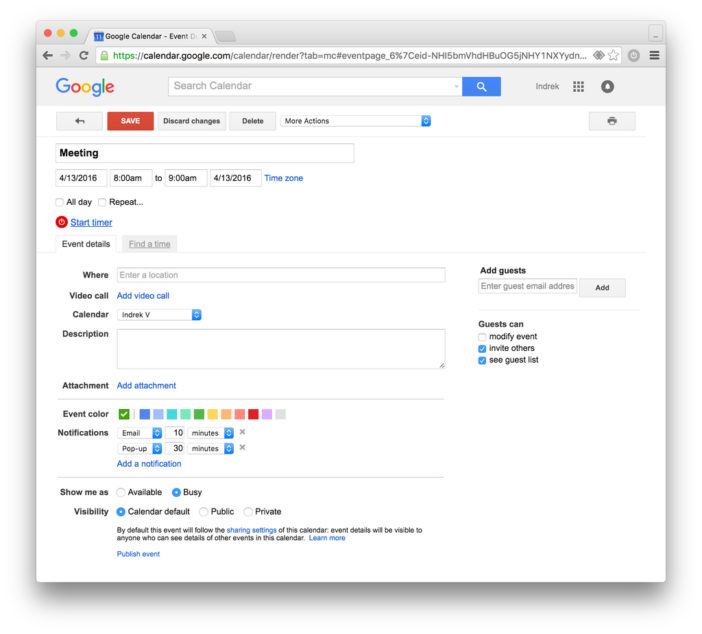 Not just that, but you can automate time tracking in Google Calendar, too, by setting up a Zap triggered by event starts and ends. Pretty neat, right?
3. Toggl Plan – Always see the big picture!
Do you prefer the timeline view to Kanban? No worries, we got you covered. Just download the extension, go to your Teamweek account and voila! Your little Toggl Track Button is already waiting for you there.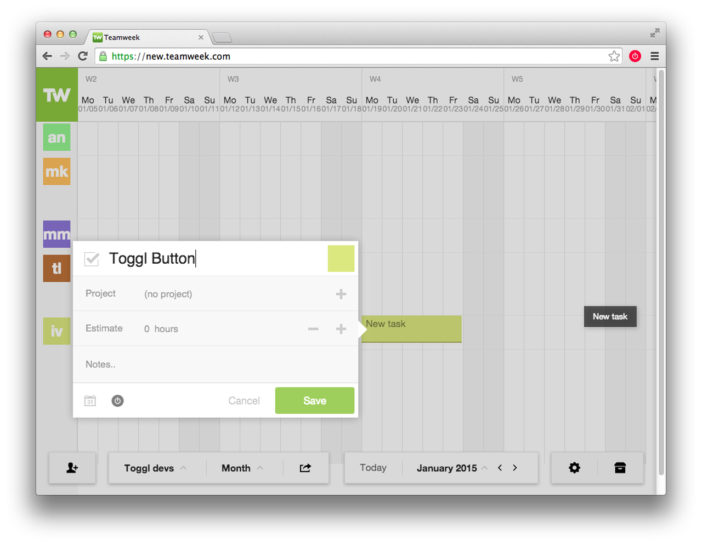 If you're not familiar with team calendars, you should give Teamweek a go and see if it makes your planning smoother. It is often easy to get caught up in the minute details of bigger projects but if you do your planning in Teamweek you can always keep track of the big picture by just a glance at your dashboard.
So go get Teamweek, integrate it with Toggl Track and get a handle on the future.
2. YouTrack – Best issue tracking tool out there.
Are you a developer? Or do you manage technical projects? Then YouTrack is your best friend. YouTrack will let you track issues, comfortably plan your sprints and releases to deliver great products in time.
It helps you visualize your progress as well, either by Scrum, Kanban or a mixed process view. And now you can add the Toggl Track Button to your YouTrack account, too. Just click on the red button from YouTrack and your issues will show up in your Toggl Track reports and you will be able to see how much time have you spent fixing them.
Where to find the button after installing the add-on? Well, here: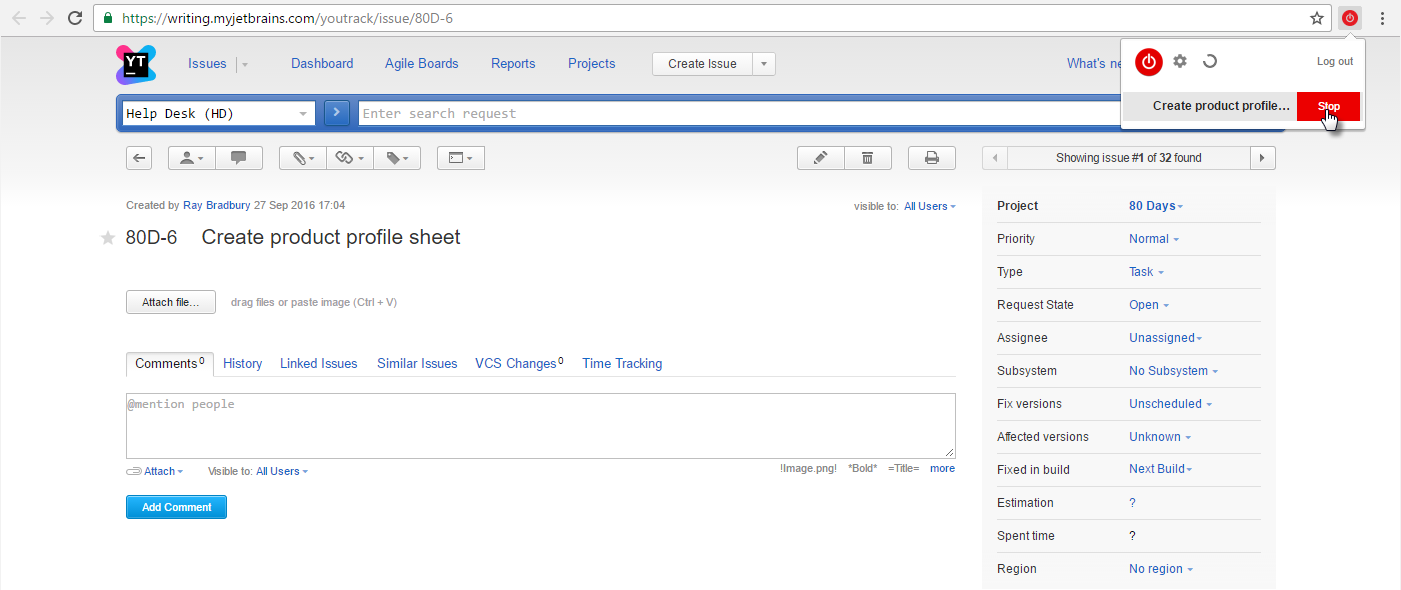 1. Zapier – The Puppet Master.
And finally Zapier, the puppet master of all online tools that will help you automate your time tracking across 85+ integrations. And the best part is that you don't need any technical knowledge to master their voodoo because setting up Zaps is simple and fun!
Here are just a few examples about what Zaps can do for you:
With Zapier you can automate time tracking from all major project management tools and you won't ever have to worry about starting or stopping the timer again. Your entries will all sync with your Toggl Track account and you will see your activities across different platforms in your Toggl Track reports.
We keep adding integrations to the list, so feel free to reach out and suggest your favorite tool to use with Toggl Track.
Want to develop your own integration? Use our public API and let us know if you have any questions!
Check out our full list of timer integrations as well!
Whether you run a business, manage projects or develop apps, you'll find the right tool to track your time in.