Staying agile and working effectively while trying to reach higher levels can seem like a pain, right? The new opportunities and work just keep flooding in and it's time to step up the game or fall down hard. Of course, you and your team want to give it your best shot.
But, already your resources (we're talking people here) seem to be over-stretched on a number of different projects and all looks like a giant mess. Throw in your client's daily expectations and soon your work is at the doors of hell, instead of stress-free oasis you once knew. Well, it's time to give yourself and your crew a break before moving on down the road of doom. You don't have to needlessly recruit new workers, instead try and take a different approach.
Is it even possible?
Common, sure it is. Haven't you heard all that pep-talks and uber motivational success stories buzzing all around YouTube? While those motivational speeches will give you that positive attitude and a bit of morale boost, you're going to need to put in some actual hard work to make it happen. It's time to make your own story of success!
Yeah, but how…
When the work gets so bulky that your team is barely making it to stay above the water, don't reach for the next easy solution of hiring an extra person or two.
Instead, stand up to the challenge and get your hands dirty. It'll all pay off in the end. The situation must be hard, and your team is definitely frustrated and tired. All of this is a good sign that there are some things need to be done soon.
The key here is effective resource capacity planning. Don't worry about your technology equipment here, your most important resource is the people. It's time to assess their capabilities, do some study on how much they're working on a certain project or task and organize things a bit better for them, and ultimately for the entire business. In order to access the situation, you're going to have to search for answers to some questions like:
Did we schedule the tasks timeline properly?
Do we have team members working on two or more tasks at the same time?
Do we have some team members that have less working hours than others?
We're going to write extensively on human resource planning. But it's time to get your act together and start organizing your teams time in the best possible way. As it turns out, most of the time there's a space for improvement when planning processes and people resource allocation. Always try to do more, be more effective with the given human resources than needlessly acquiring new recruits.
Yep, it's possible. Organizing and planning your human resources properly isn't even that hard a thing either. All you need is the right tool, and you can start relieving your team and yourself of needless stress and begin reaching new heights. Over 80% of the organizations use some kind of a software as a tool to help them organize their time and projects and those can come pretty handy when evaluating the current situation and improve for the future.
Here's our take on 3 free online tools that will help you make this happen today.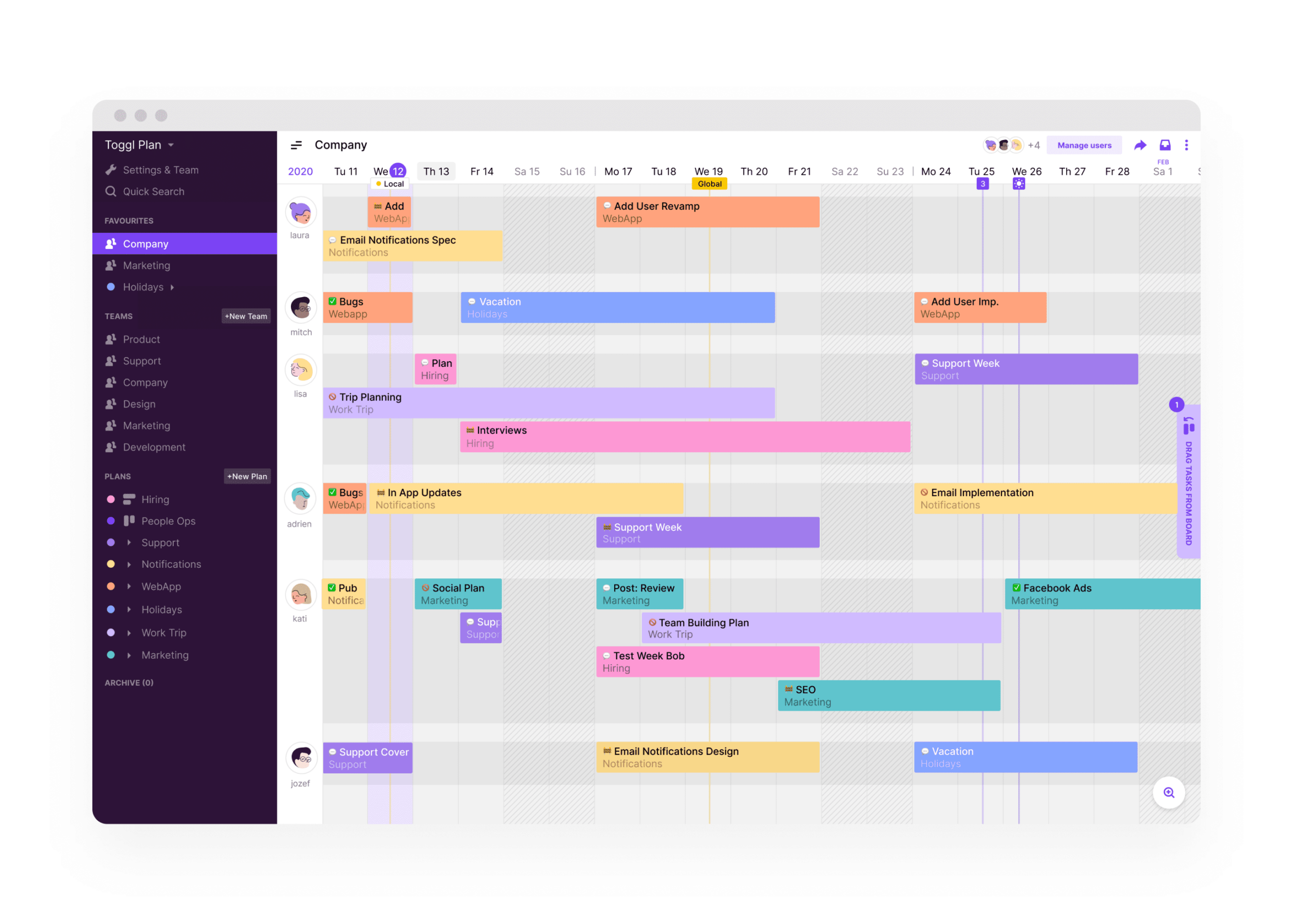 This tool is perfect for your resource capacity planning. Create Gantt charts for multiple projects and quickly see where the overlaps are happening. Gantt charts will allow you to have a quick overview of every member's cross-project responsibilities and you can start adjusting those timelines now and make their working hours as efficient as possible. The tool has visually attractive and easy-to-use interface which makes it ideal to start working on your planning immediately.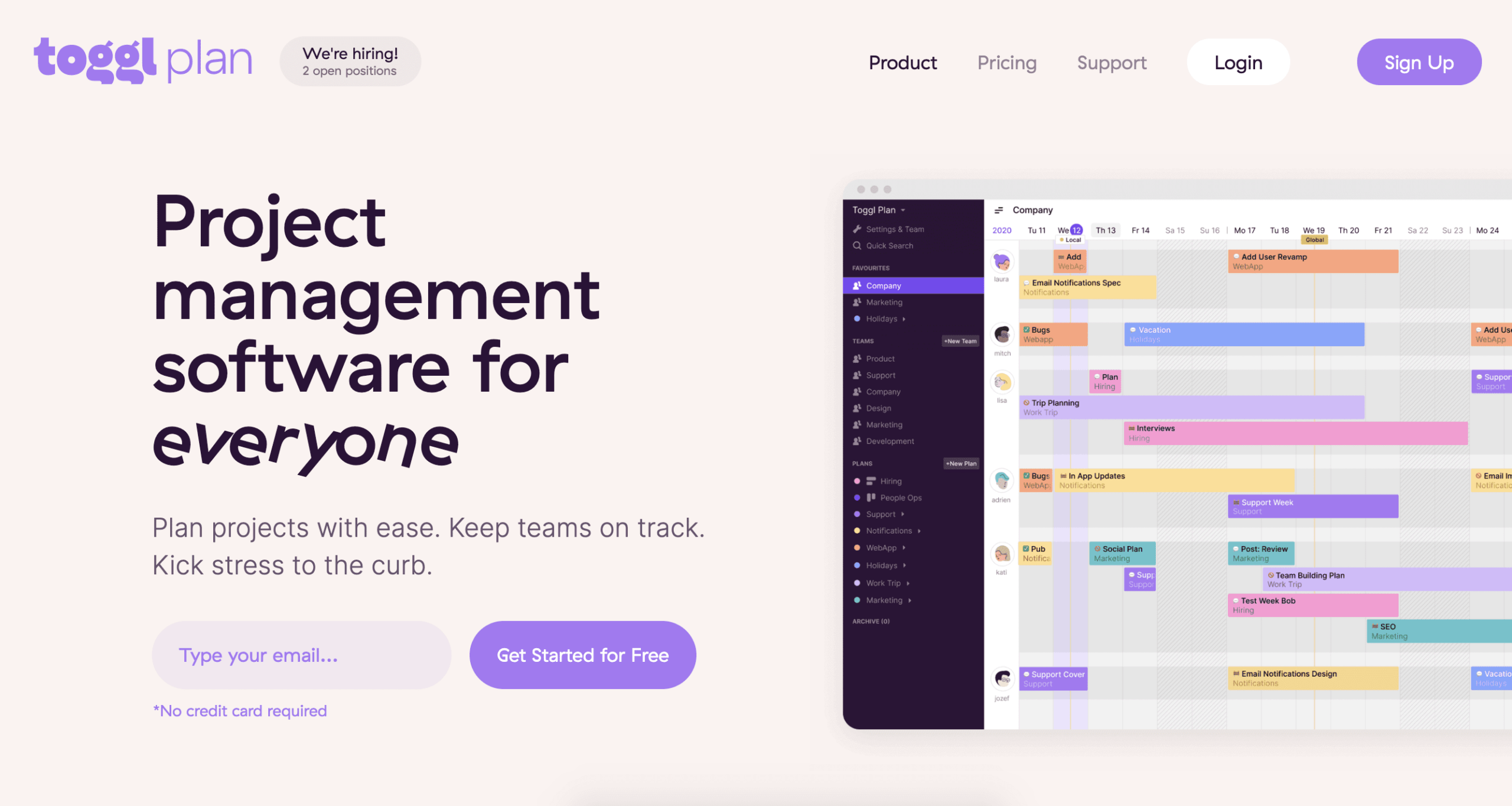 Gantt charts allow you to use milestones which will add to the motivation of your team and make them jump on the train and adapt to the changes quicker. You don't have to expand your small team of five just yet. Start planning now for free!
2. ScheduleApp
This tool is very simple and playful. Due to the fact that this software is completely free, it may lack some functionalities but offers just enough to make effective resource scheduling possible. Pretty good if you're only getting acquainted with the idea of using software support to your project planning efforts.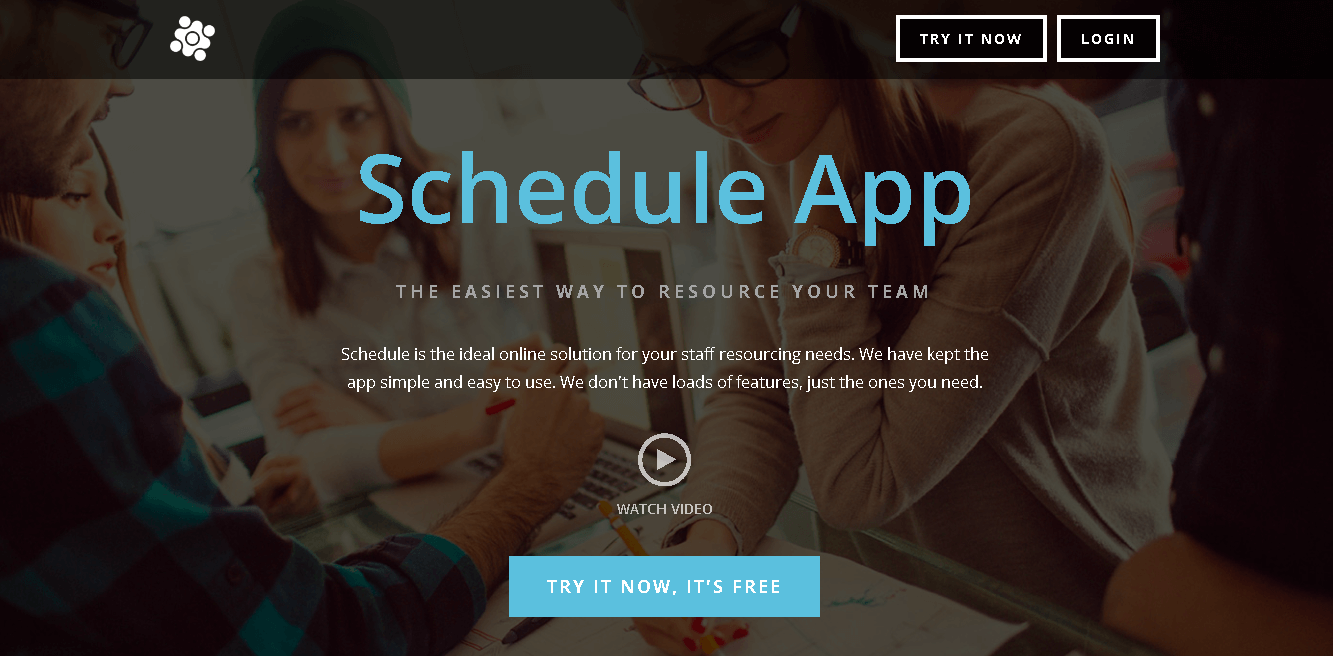 You can add all of the team members, their contact info and all of the basic data, assign the manager and start allocating your resources. One crucial thing this app lacks is reports or any other analytic methods but we encourage you to give it a go and see how it works for you.
Although this free tool doesn't offer the best of visual experiences for you or your team, it has all the features you'd need to get things going for the better. This one uses a top-down approach to planning, meaning you'll have to define the grand picture before planning the details.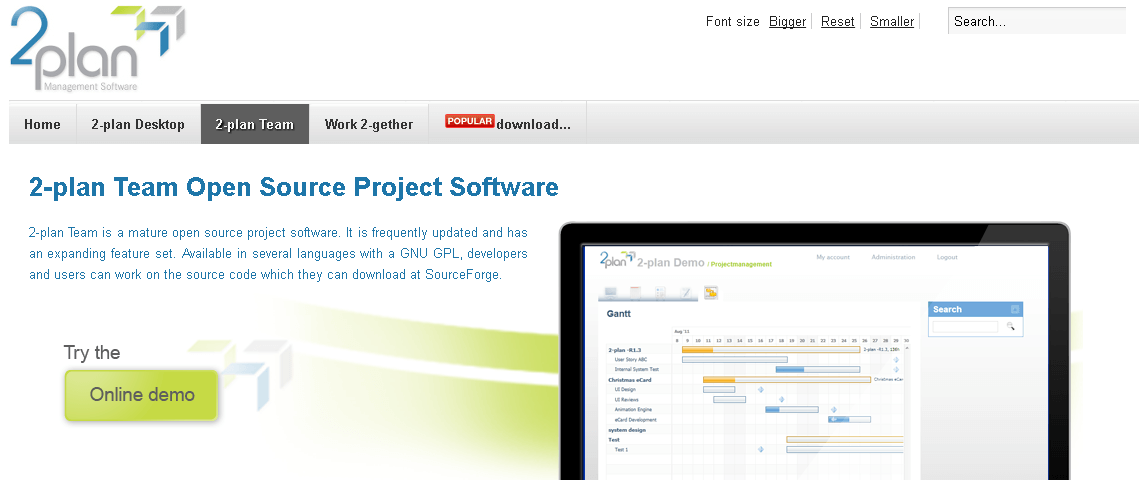 Yes, it's a bit of a nag but this will surely be stimulating once you get the hang of it, as creating tasks, milestones and creating timelines becomes a piece of cake. It offers a full overview of multiple projects and their activities, allowing you to set and define dependencies and easily track setbacks and bottlenecks. One thing this tool is definitely good for is that your team members can enter times spent on each activity, a feature of a great help when planning your resources in future projects.
As we said, adequate resource planning and using the right tools to do so can really come a long way. Using timesheets and charts to track and assess current situation can really help you in defining where you want to go in future. It saves a lot of money and time you can now invest in new projects.  That's all folks.
Tell us about your experience with similar tools, we'd love to hear about it.
As always, have fun planning!