Great remote employee benefits go far beyond the standard offer of flexible hours and an all-you-need tech stack. That's a given.
The modern remote employee has significantly higher expectations for the benefits package.
What's changed? Data suggests we're entering a more mature remote work era:
Flexibility over where and when to work can become a decisive factor for job seekers to choose a company they want to work for.
But if you're building for the long term, don't stop at the basics. Here's everything you need to know about remote employee perks and benefits – and some unique ideas to inspire you!
Do remote employee perks differ from the traditional employee benefits package?
Yes and no – it depends 😅
There are certain work-from-home perks that remote employees expect, such as:
a stipend for the work-from-home setup or a co-working space
the right tech equipment: a laptop, monitor, and headphones
virtual team events and team-building activities to nurture the company culture
remote-friendly tools like Miro, Slack, Notion, Figma, and others
Then you have a list of common employee benefits that remote employees also want a piece of:
Health and wellness programs, including health insurance plans and disability insurance
Learning and development budget, including online courses, conferences, books, etc.
Paid time off for new parents or unlimited PTO
And finally, there are quite a few traditional benefits that corporate in-office jobs offer that are not relevant to remote employees:
Public transport tickets or Bolt/Uber budgets are not needed if one can work from home
The on-site gym is of no use to a global workforce
Site-specific perks like bottomless coffee, lunch, a ping-pong table, or fruit deliveries won't lure people back into the office
Let's summarise this:
| | |
| --- | --- |
| Traditional employee benefits | Remote-first employee benefits |
| Health insurance plan | Health & Wellness stipend |
| Learning & Development budget | Home office budget |
| Parental leave | Co-working space budget |
| Commuter benefits | Learning & Development budget |
| Office drinks & snacks | Latest tech & tools |
| Office events & activities | Meals budget |
| Latest tech & tools | Internet bill coverage |
| On-site gym & classes | Annual retreats & offsites |
| Team lunches | Recharge sabbaticals |
Example of how in-office employee benefits differ from remote-first employee benefits
In short, the advice to companies that plan to expand their remote team is to rethink their remote employee benefits package. While flexibility over one's schedule and place of work in itself is an obvious benefit for remote employees, it won't stay compelling enough to attract and retain top talent in the nearest future.
So let's look at what remote employees value most in their benefits package.
What are the most common benefits for remote workers?
We have reviewed the benefits packages of some of the leading remote-first companies and summarized employee benefits that many of them have in common.
Let's dive in!
Reimbursement for a co-working space
Good connectivity and a comfortable set-up are important for remote employees' productivity, so many companies offer reimbursements for office space or co-working places near remote workers' locations.
A co-working membership can also help remote workers combat loneliness and unplug from work after working hours – two things that about 25% of remote employees struggle with.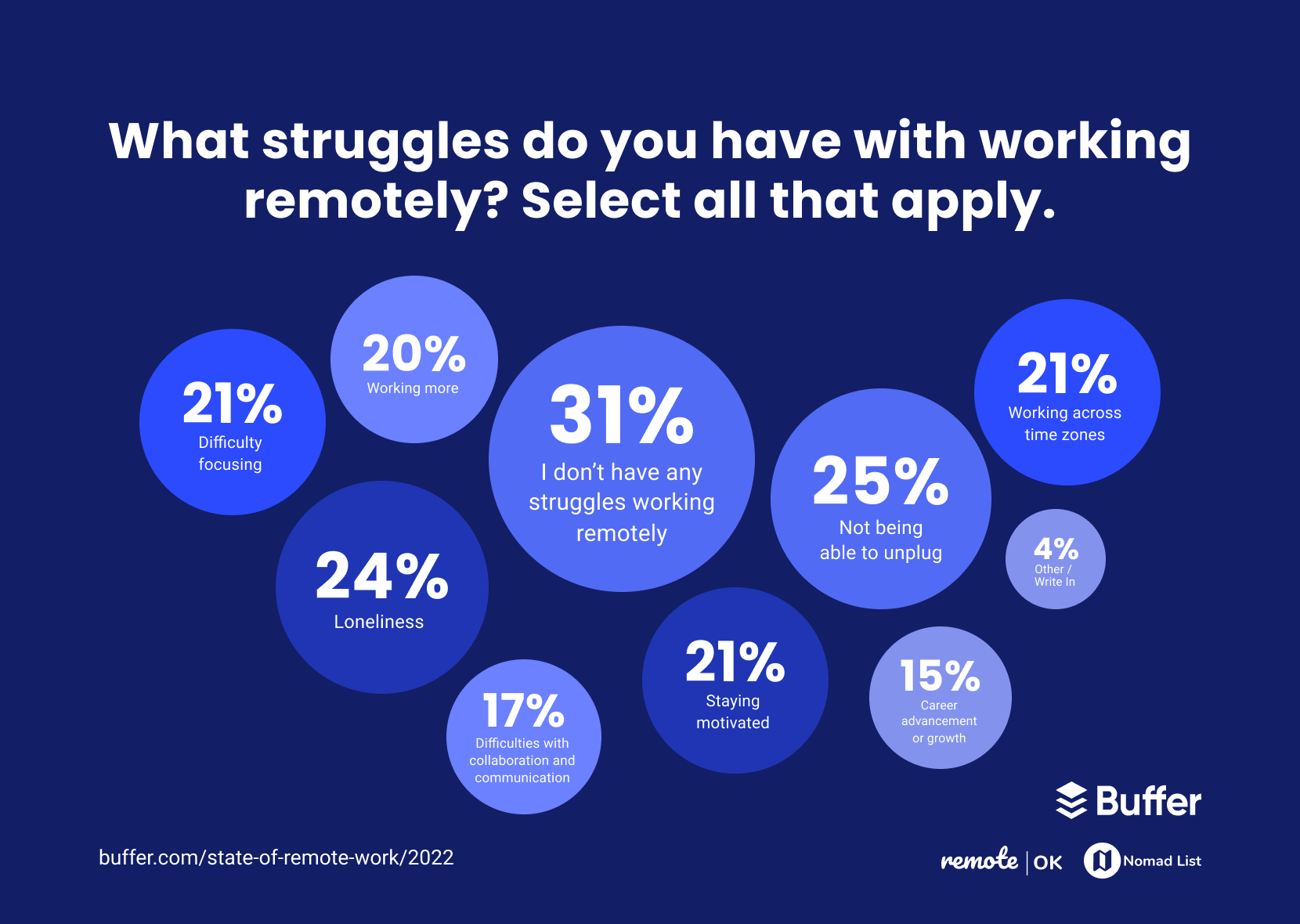 Top tip:
Besides providing a speedy internet connection and a comfortable desk, co-working spaces are also important social and cultural hubs for remote employees. Remote workers who frequently work in a co-working hub feel part of a community and see their work as more meaningful. Additionally, a co-working membership helps remote employees create structure and provides a division between work and home lives.
Home office setup
For some remote employees, joining a co-working is a preferred way to work. Others feel more productive and comfortable in their own space. In that sense, the sponsorship of a home office setup is seen as an essential perk by most remote employees.
Usually, this comes in the form of a set budget to spend as they like. One may spend it on a standing desk, another – on a new set of Bluetooth headphones and a footrest, or an ergonomic chair. The idea is that employees know better what they need to feel more productive.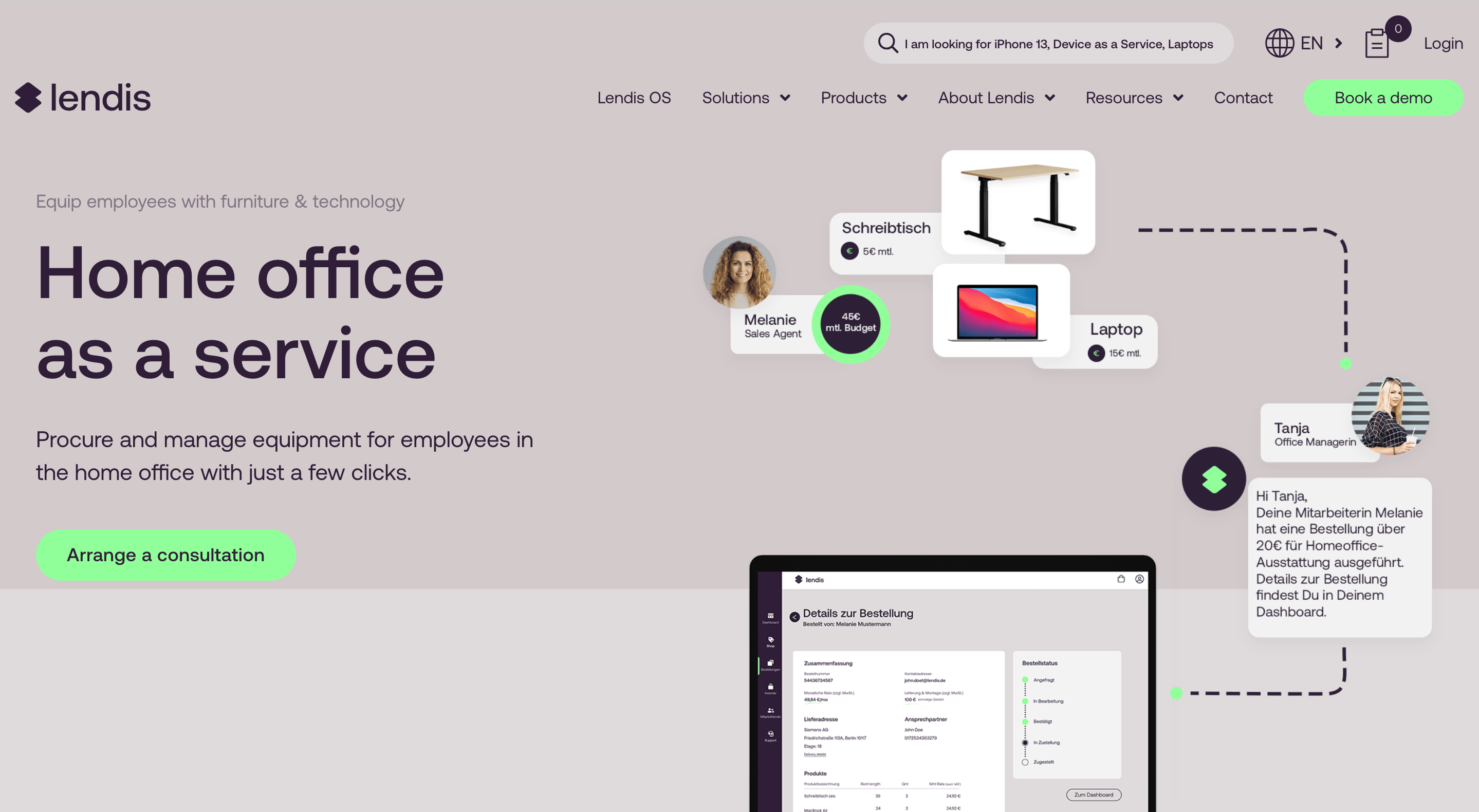 Optionally, employers can partner with businesses that offer home office furniture as a service and give their remote employees the freedom to choose what they need on a single platform.
Latest tech equipment
It would be impossible to get any work done remotely without proper tech equipment. Having access to the best equipment motivates people to be productive and give their best at their job. It also works as a perk to attract great tech talent, as they tend to appreciate the work tools as much as their working environment.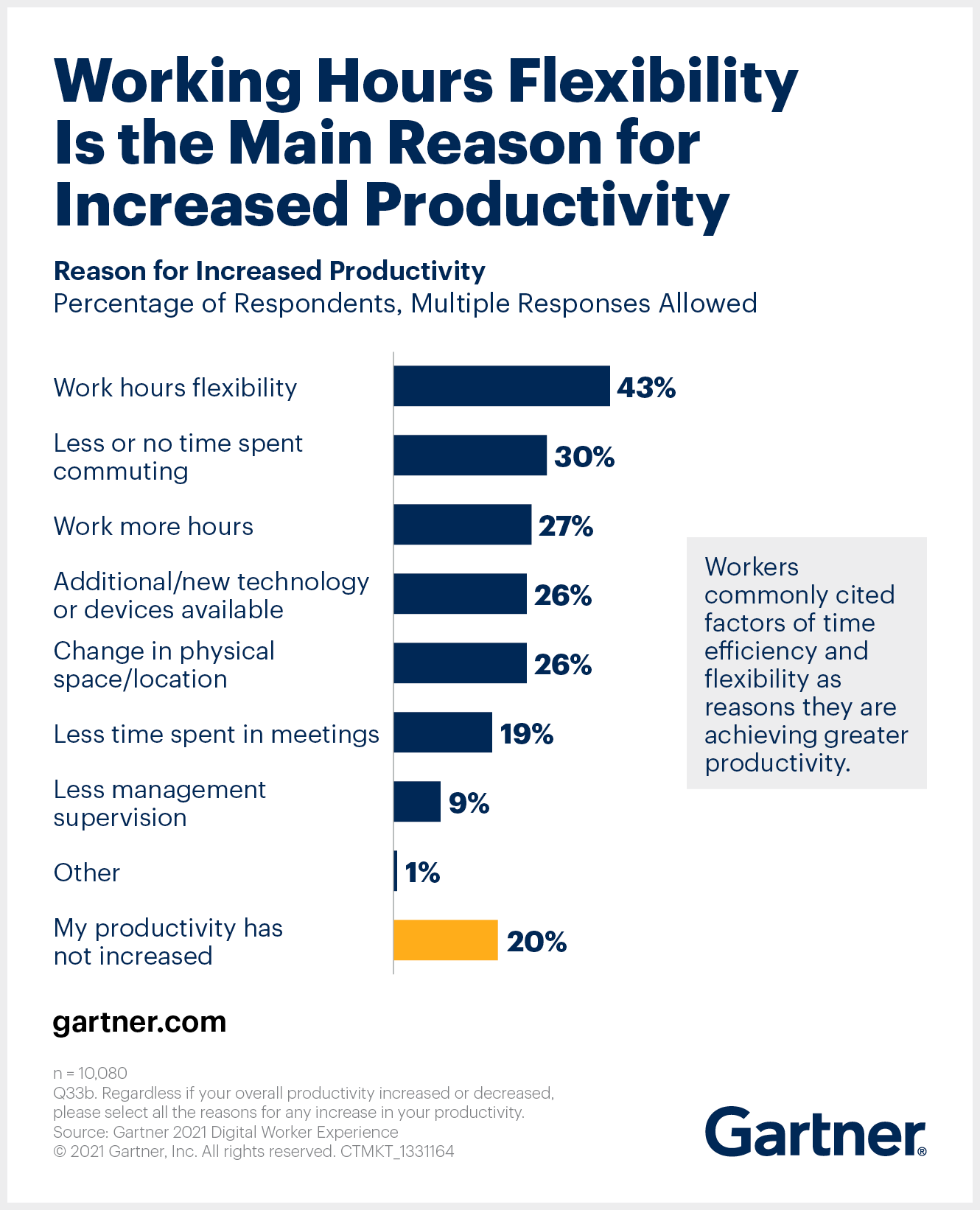 So make sure you can provide access to quality tech equipment to all remote employees, no matter where they are. This will make them feel welcome and productive from day 1.
Employee health insurance plans
Contributing to remote employees' health insurance plans will help them get the necessary preventive care. This will show workers that you care about their wellbeing and will help keep your team healthy and happy.
Employee wellness programs and mental health support
Contributions towards remote employees' health, both physical and mental, is another popular benefit in the remote work world. This could be done by:
offering access to a specific online platform for fitness or mental well-being
giving an allowance that remote employees can spend towards preferred sports, gym membership, or mental health services

Top tip:
At Toggl Hire, for example, we offer remote employees a €2,000 per year contribution for any equipment or services to improve and/or maintain their physical and mental health. On top of that, all employees have free access to Mindletic, an app for developing emotional resilience and EQ.
Learning and development stipend
Employees feel empowered by opportunities to grow and develop professionally. Additionally, professional development is important for employee retention. To help remote employees grow, many remote companies offer a budget to spend on professional development, including online courses, access to e-learning platforms like Reforge or CXL, or specialized seminars.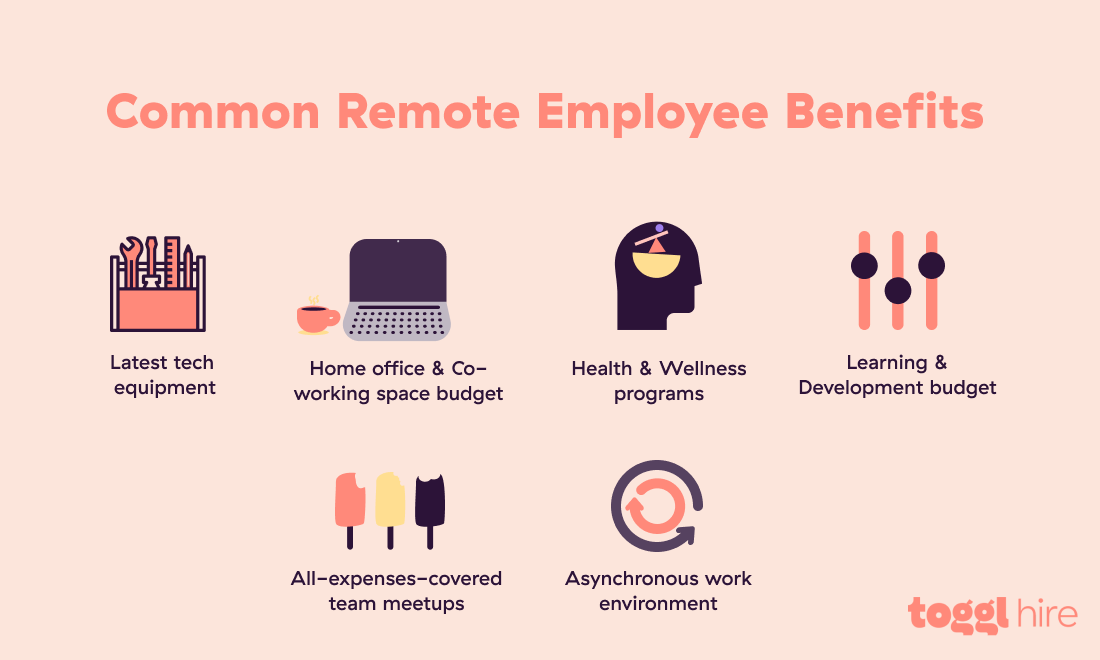 Conference budget
Conferences provide another opportunity to foster employee satisfaction and development, so a dedicated conference budget is often included in the remote employees' benefits package.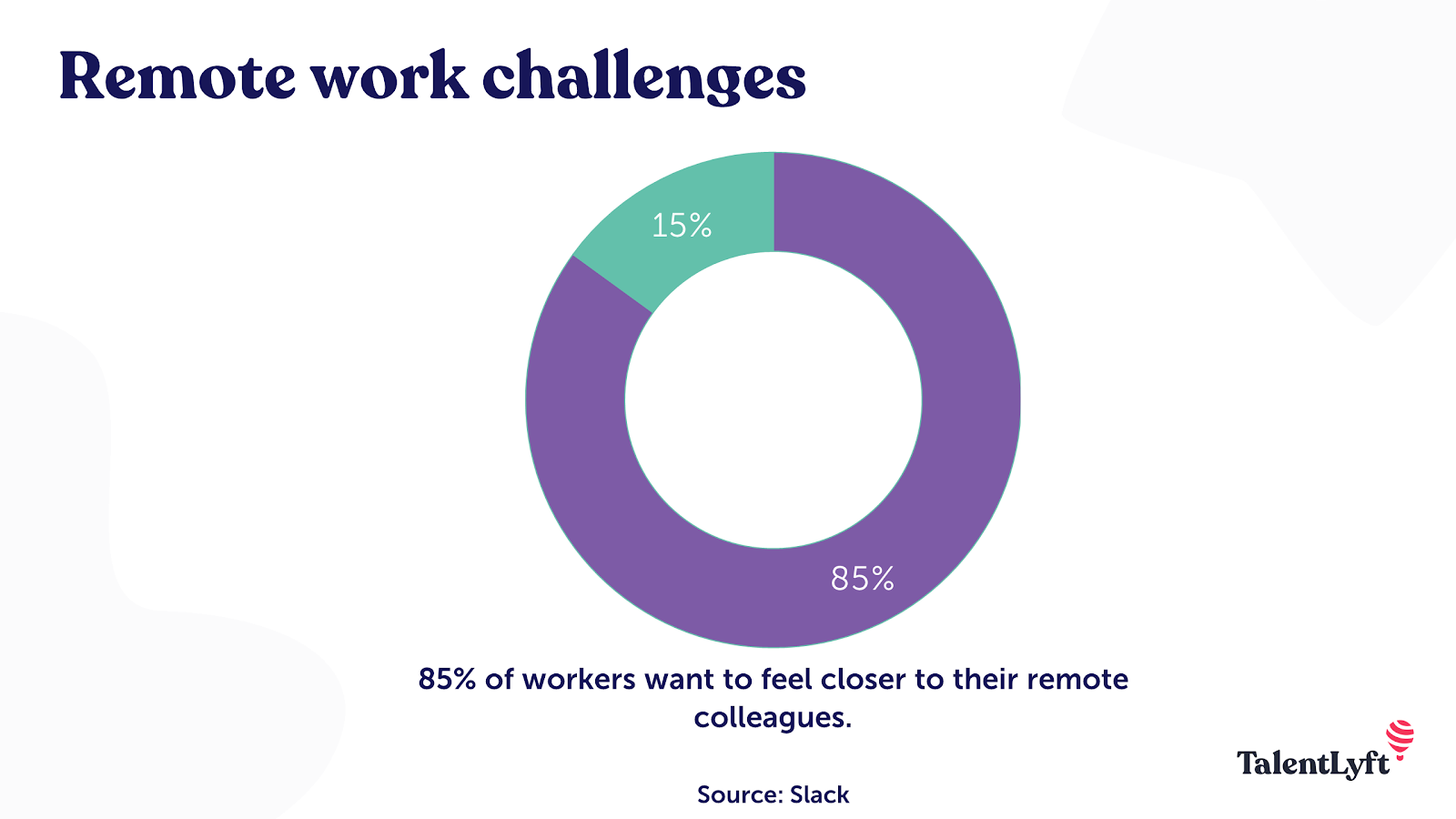 Top tip:
Conferences can also provide remote workers with opportunities to connect with each other outside of their routine daily interactions.
Books budget
Covering book costs or providing unlimited access to e-books or podcasts will encourage remote employees to read more and learn new things. In larger organizations, remote workers can also form book clubs to connect with each other and discuss their reading.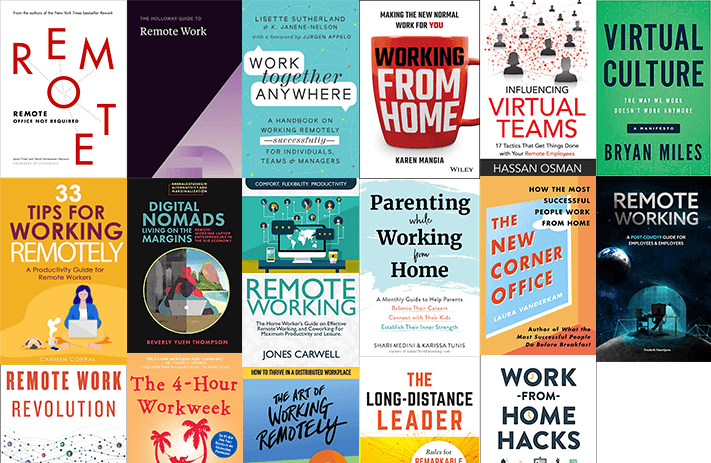 Team building events
Strengthening connections among remote employees is important for workers to feel engaged while working remotely.
Virtual work does not provide casual moments to catch up with colleagues while grabbing a coffee or heading to a meeting together. It is, therefore, vital to provide remote employees with opportunities to connect on a more personal level.
This can be done by holding virtual meetings and fun team-building activities, as well as organizing larger off-site meetings regularly.

Top tip:
Encourage remote employees to connect throughout their daily routines with the help of chatbots that match co-workers to set up a quick coffee call and help celebrate birthdays or other important events.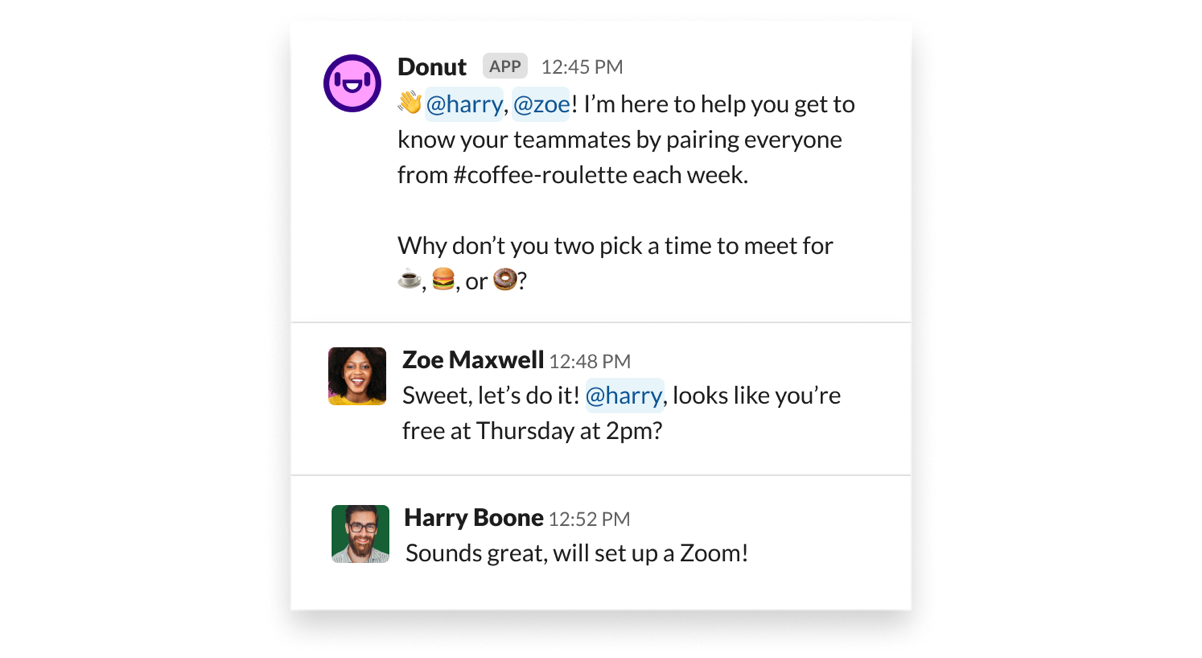 16 best remote employee perks and benefits to make your team members happier!
#1 – Tinggly.com
Want to celebrate a work anniversary or some achievement? Let your workers choose an activity they'd like to do themselves. And instead of buying stuff, gift experiences!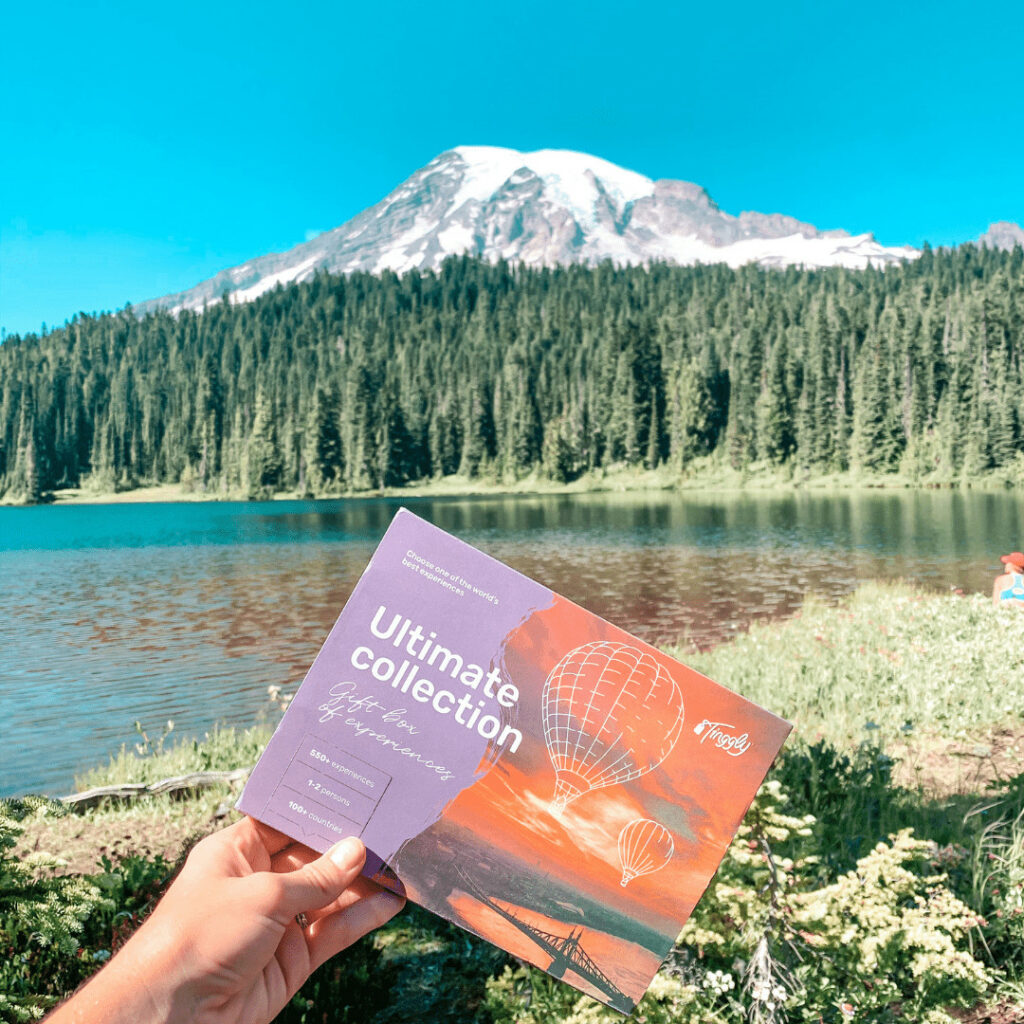 #2 – Plant subscriptions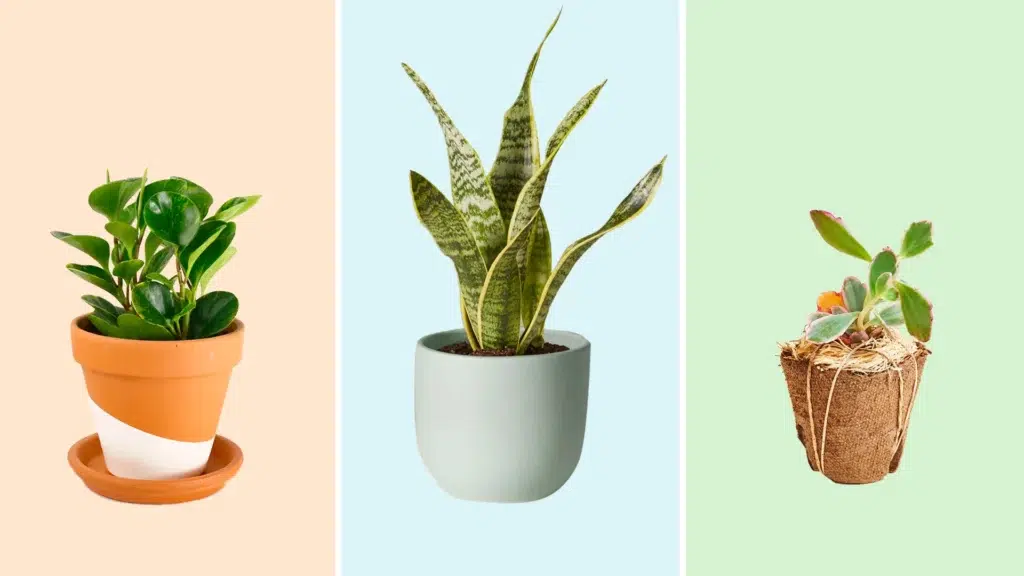 Science suggests that green offices make workers more concentrated, more productive, and happier. Let employees turn their home offices greener with a plant subscription of choice.
#3 – Meal delivery
Help your employees save time by providing meal delivery options or offering a monthly healthy lunch budget.
#4 – Swag
Sending a welcome goodies package to new starters can be a great way to make remote employees feel part of the team. T-shirts, sweatshirts, water bottles, or branded coffee cups – make it something people will want to use.
#5 – Treadmill Desks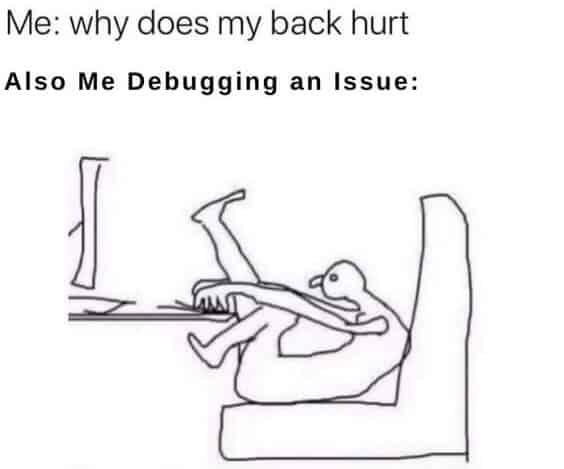 Staying active and keeping your step count up can be tricky while working from home, which makes a treadmill desk a great health and wellness perk. For more compact ideas, an ergonomic chair, mini-pedaling machine, or a standing desk converter are just some of the alternatives remote workers will love.
#6 – Help with Childcare Costs
Show working parents your support by introducing childcare benefits that they could spend towards childcare costs in their country. Balancing family and career has always been challenging. And while remote work already provides a lot more flexibility to working parents, even a small budget towards childcare costs can help your team members find a better life balance.
#7 – Newborn bonus & extra parental time off
A dedicated newborn baby bonus and additional partner time off sounds like a fantastic addition to your list of remote perks and benefits – just ask any new parent! It will signal to your remote workers that the company values work-life balance and allow new parents to settle into their new routine stress-free.
#8 – Culture Pass (theatre, exhibitions, art, etc.)
Loneliness is one of the most cited challenges of remote work. Help your remote employees get their culture fix and stay inspired by providing access to local museums and theaters. Or allocate a small yearly budget to encourage employees to venture out of their work-from-home environment into the big wide world.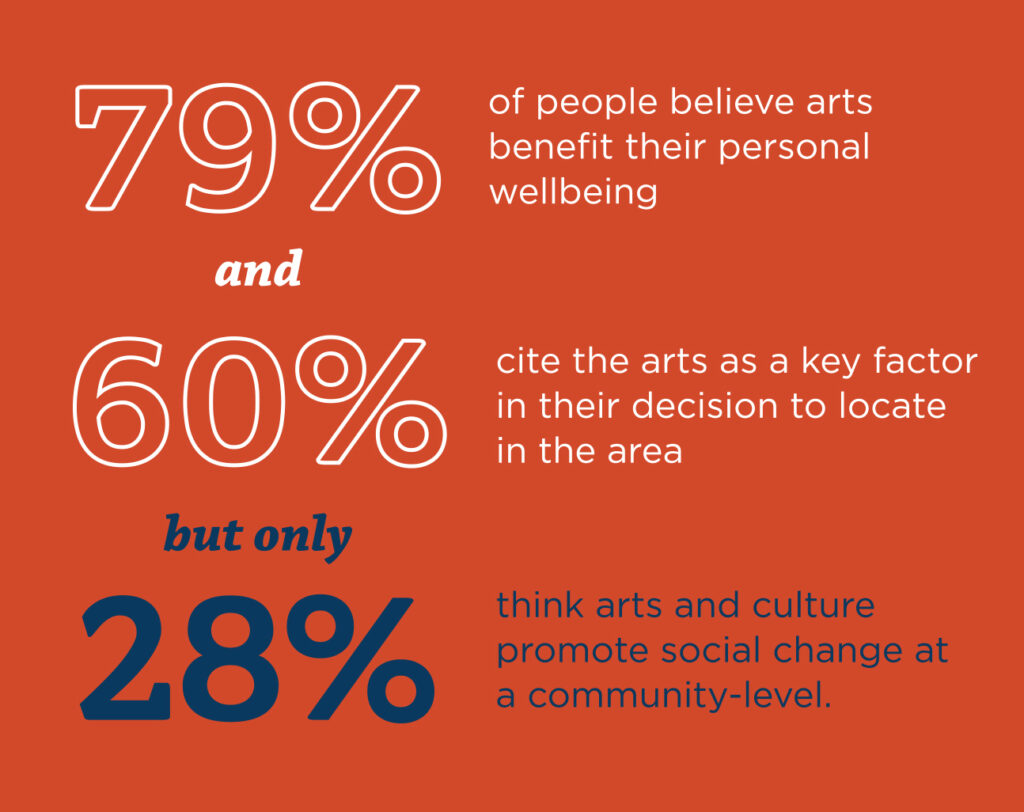 #9 – Personal Coaching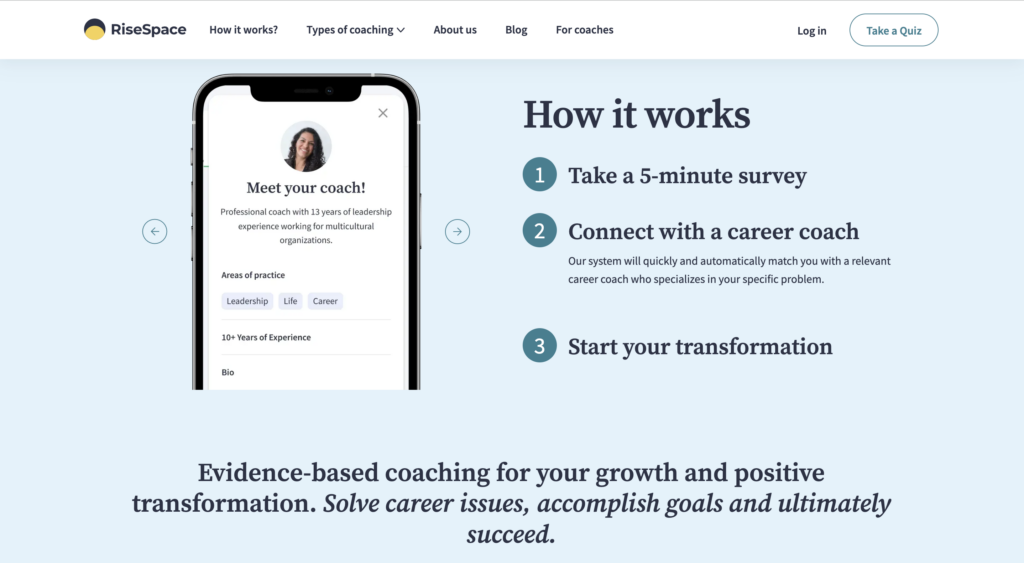 The benefits of coaching are wide-reaching. Providing personal coaching to remote employees will help them feel more empowered and motivated at work and boost employee retention metrics. As a remote employee benefit, personal coaching sessions also benefit the employer in more than one way – from helping to grow and retain top talent to boosting employee engagement and improving the quality of the work they deliver.
#10 – Virtual fitness challenges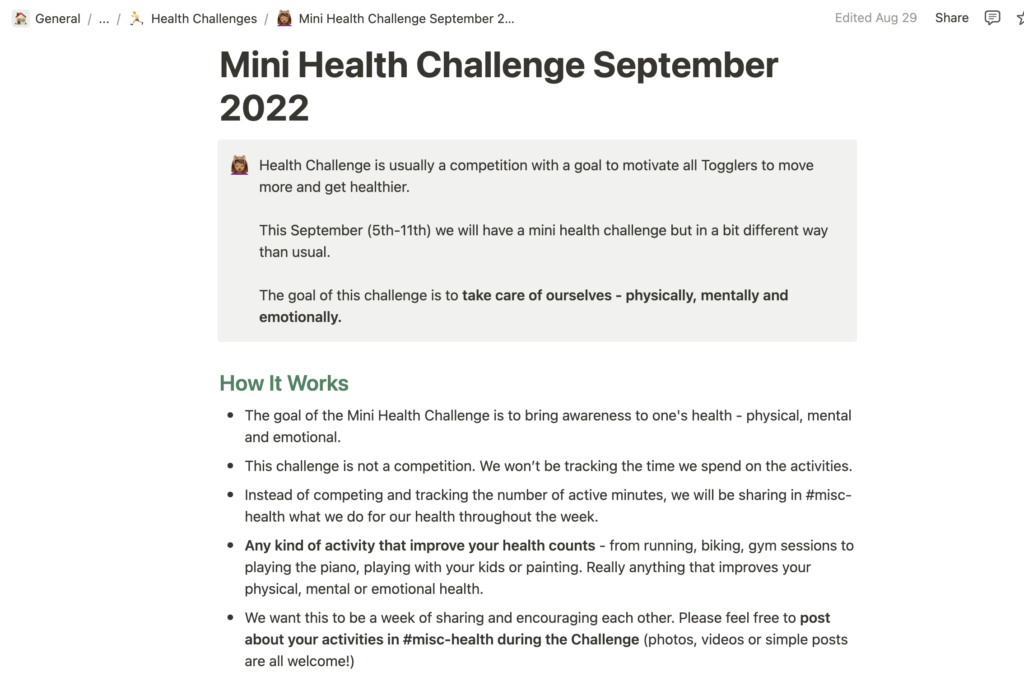 Introduce a bit of fun to remote employees' day-to-day by running an annual fitness challenge. Invite people to log workout times or simply share creative snaps of their fitness activity of choice. The best way to get everyone to engage with the challenge? Incentivize participation with prizes!
#11 – Volunteering days off
Let your remote employees take a few days off to volunteer for causes close to their hearts. It will help them feel more fulfilled and more motivated at work.
#12 – 4-day work week
While your company might not be ready for a four-day workweek, introducing one short week per month or quarter can make your remote employees feel a lot happier. Or start with one short Friday per month and see if it boosts productivity.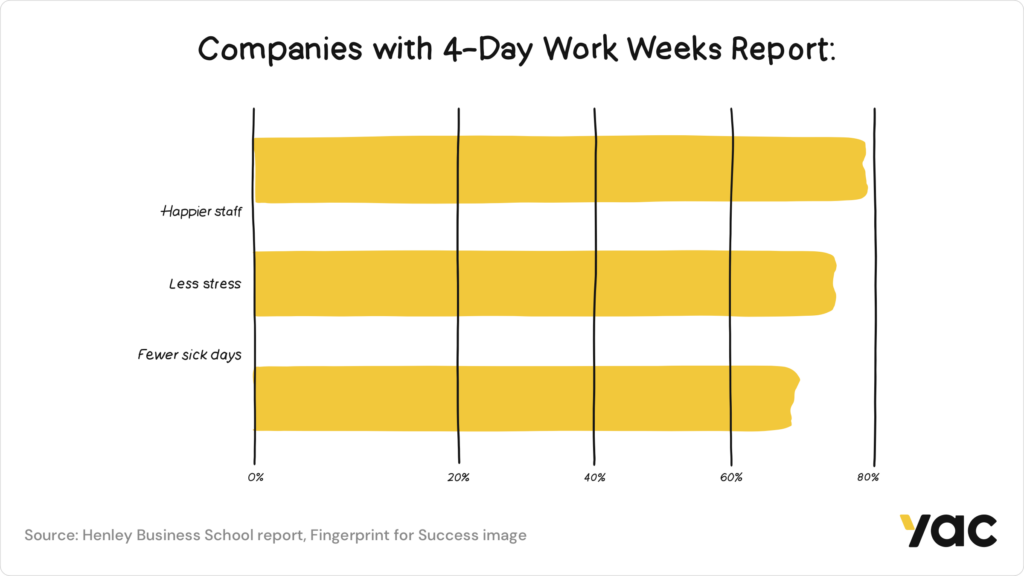 #13 – Sabbaticals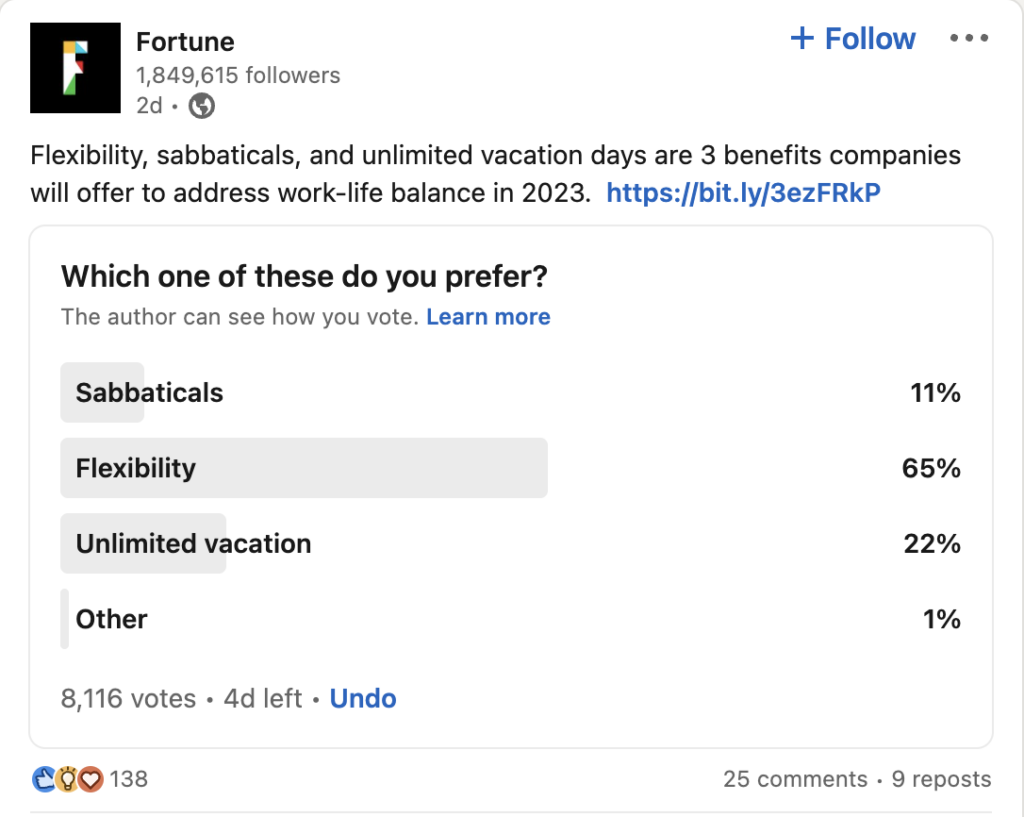 A sabbatical is a longer-than-usual break from work. During this time away from the office, employees are still employed and usually get paid time off. A paid sabbatical is commonly offered as a reward for tenure, e.g., "6 weeks paid time off after your 5 years in the company".
Remote workers can choose to pursue personal side projects, travel, or simply rest and recharge during their sabbatical. Offering remote employees a sabbatical is a great way to encourage employee retention and thank them for their commitment.
A sabbatical affords the opportunity to acquire interpersonal and professional skills that you wouldn't have had a chance to build otherwise.
#14 – Fitness tools and workout gear
Reimbursement of gym memberships has always been a popular employee benefit, especially in the startup world. But with the pendulum swinging towards a preference for remote work and at-home workouts, employers need to consider alternatives.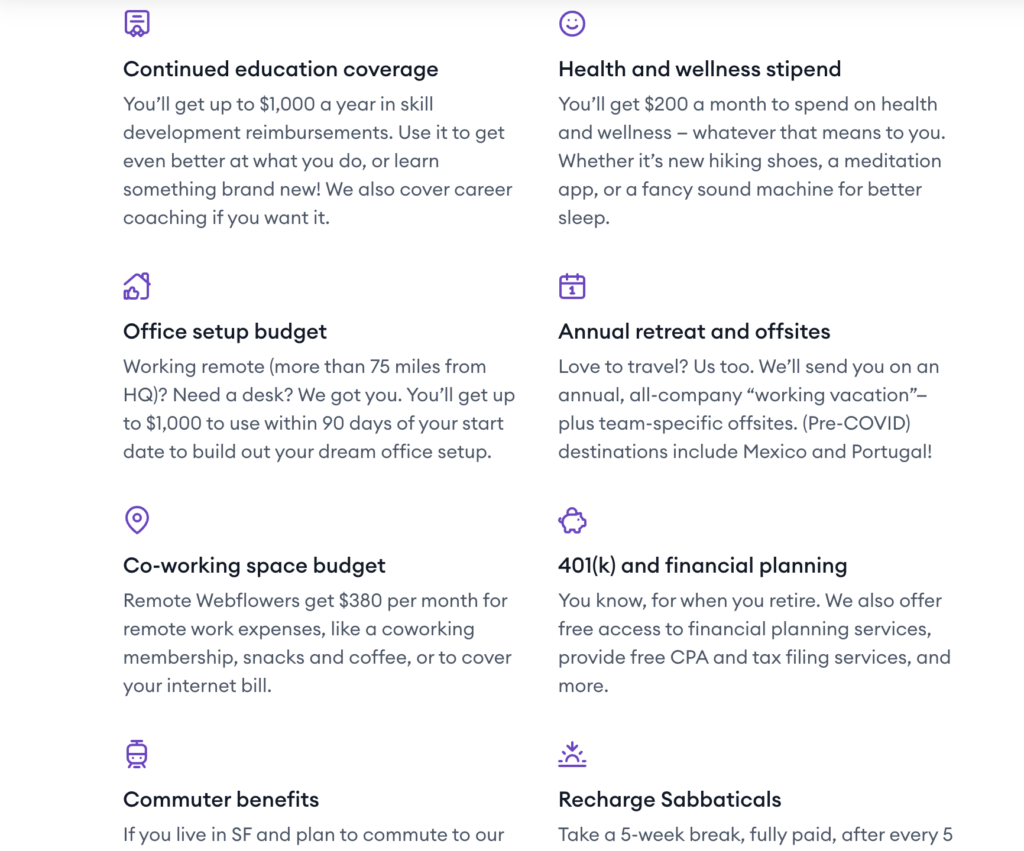 Allocating a monthly or yearly budget toward fitness tools and workout gear could give your employees even more reasons to exercise. Let's not forget – employees who exercise regularly are happier, more productive, and more motivated. So reimbursing remote workers for fitness tools and workout gear could be one of the best remote employee perks.
#16 – Paid cleaning services
As remote workers tend to work from their home office, keeping the home nice and clean is a priority. One unexpected employee perk that exploded in popularity recently is paid-for cleaning services. Helping your remote employees stay on top of the to-do list can improve work-life balance, reduce stress and help them gain back productive time.
The best remote employee perks are those that employees will value
For many companies and employees, working from home was made a reality by the COVID-19 pandemic. Now, 3 years later, it is clear that it is here to stay and that many people don't see themselves back in the office, at least not full-time.
A recent survey shows that when offered to work remotely, most people happily accept the opportunity: if offered the chance to work remotely, 87% of people would agree.
And while the most sough-after remote work benefit is flexible hours, most tech companies are beginning to upgrade their standard perks packages to cater to remote work. In summary, there are some truly compelling benefits for employers to come up with more remote employee benefits ideas:
Go on, make your remote team members happier – tailor your benefits to remote work!
Juste loves investigating through writing. A copywriter by trade, she spent the last ten years in startups, telling stories and building marketing teams. She works at Toggl Hire and writes about how businesses can recruit really great people.