So, you've got your team running at max capacity, but there's still more to be done. You know you need to hire someone new, or maybe even hire for a few positions, but how do you get your talent planning right?
A talent planning strategy can help you answer all these questions with ease. Not only that, it helps to build a reliable, scalable, and predictable hiring strategy for your business.
Let's find out what talent planning is, why it's so important, and the best talent planning practices to help you make awesome hiring decisions.
Quick Links:
What is Talent Planning?
Talent planning is a comprehensive strategy for hiring, developing, and retaining talent in a company. Given how quickly the job landscape changes today, it's imperative to have a plan for your future hiring needs.
It's not enough to know what talent you're missing right now, you should try to predict your future hiring needs and act accordingly ahead of time. This often requires partnering with other departments in your business to understand their strategies for the next 1-3 years.
Good recruiters fill currently open positions, great recruiters predict their future needs and proactively create talent plans for the future.
Why Do You Need Talent Planning?
If you want to ensure that you retain your best talent and keep hiring only the best people in the years to come, talent planning will be one of the best decisions for your HR team and the entire company.
A talent planning strategy will help you predict which roles will be necessary to fill ahead of time and take steps to get ahead of your competitors. By investing in talent planning, you'll ensure a consistent flow of new employees for critical roles.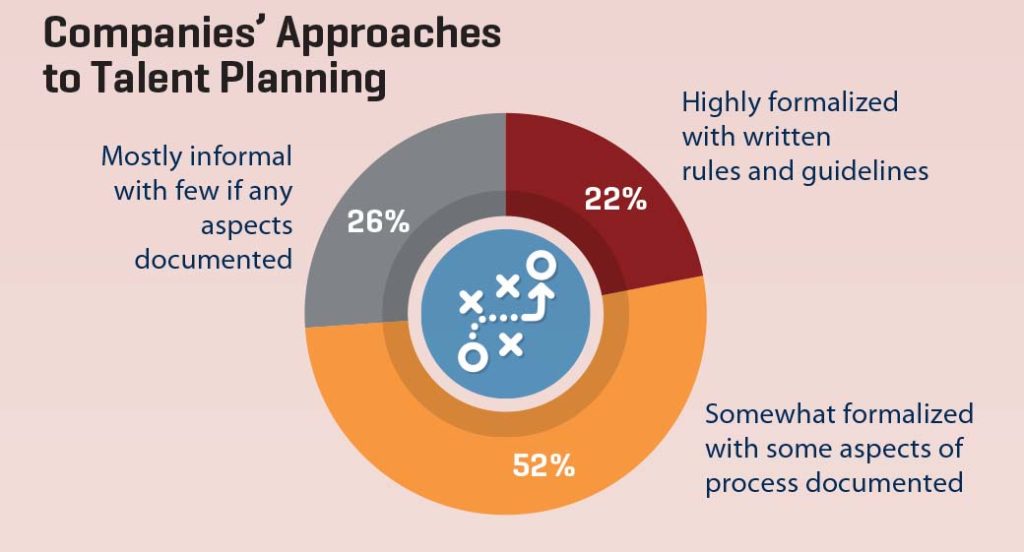 You will also be able to improve the performance of your employees and your organization as a whole. Talent planning helps you identify and promote your top performers, investing in their development instead of always hiring externally. This will keep existing employees engaged helping to make them more motivated to work harder.
5 Talent Planning Best Practices
For most companies, hiring for their open roles is already incredibly challenging.
As such, talent planning may seem like a far-fetched idea. But in reality, it's actually doable and doesn't take a lot of time or money. Here are five best practices to help you get started with talent planning straight away.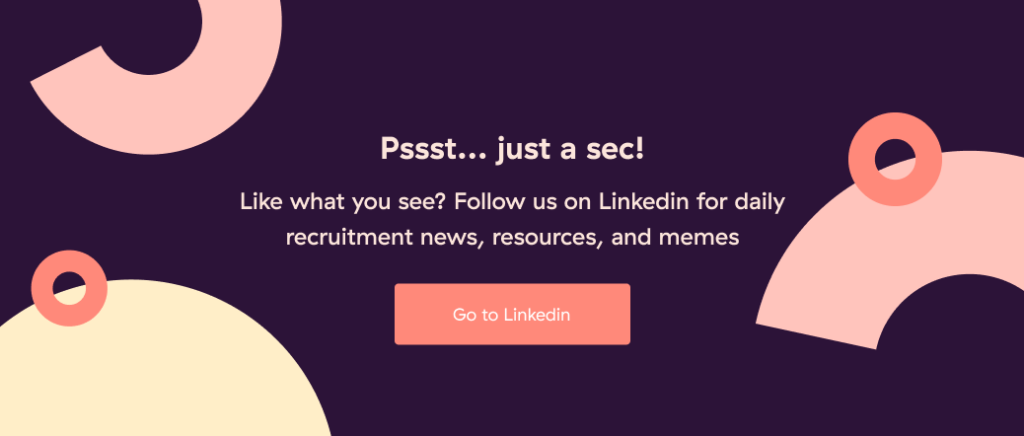 1. Understand The Business Strategy 📈
In order to direct your talent planning for the next 1-3 years, you first need to determine what the main goals of your business are. While things can always change, business leaders should have a good grasp of the general direction of the business.
Once you get into it, this means determining the rate of your growth, your market share, expansion into new markets, or the development of new products. Encourage your business partners to imagine where you all want to be in a few years.
Once you know where you're headed, you can create a talent plan that aligns with these plans.
2. Align Your Talent Plan 📝
Once you know your plans for the future, it's time to align your talent plan.
Talk to the people who know your workforce best – the managers. If you have a big enough establishment, you'll probably have one or more hiring managers in each department, so take your time!
You'll want to ask these hiring managers the following questions:
Which roles are you currently lacking?
Which roles do you predict you'll need in the future?
What skills will employees need for these roles?
Where do you anticipate employee turnover in the future?
Which employees in your department stand out as having further management or leadership potential?
If they are well acquainted with the people they manage, they should be able to give you an answer to these questions so you can manage your talent plan with more accurate data.
3. Find & Promote Your Top Performers ⭐
One of the best talent planning practices for any company is to take a good look at your current talent. Instead of always hiring externally, you should prioritize promoting your existing employees.
To do this, you'll want to get ahead of your performance management:
First, performance management will help you root out any bad apples or underperformers.

Second, it will allow you to identify employees with strong long-term potential.

Then, you'll be able to take a look at their leadership skills and determine if they can be a future business leader.
There are multiple benefits to promoting your own staff instead of hiring externally. Crucially:
Your attrition rate will be lower and employees will be less likely to leave ✅
They'll be more engaged with higher productivity and deliver better results ✅
Moreover, you'll save money because you will spend less money than you would hiring externally ✅
How to find your best people and decide whom to promote
Be transparent about your promotion criteria. Every employee should know which role(s) they can be promoted to, as well as what kind of behaviour and skillsets they need to qualify.

Set clear and measurable KPIs for each role. You should know which KPIs an employee needs to hit in order to be considered successful in a certain role.

Provide support to those who show the willingness to be promoted so that they can succeed – attitude can't be taught, skills can – create an environment for people to grow.

Consider personality traits besides KPIs. Sometimes, someone who doesn't have exceptional results can be an excellent manager because of their communication or project management skills. With the right mix of hard data and reports from your department managers, you shouldn't have a hard time identifying which employees to promote as part of your talent plan.
4. Work On Retention 🔒
Try as you might to hire new people, it won't do any good for your talent planning if your best people are leaving. Besides making a plan for hiring, you should also develop retention strategies so you can lower your attrition and turnover rates.
Ensure that you're actively listening to your employees' needs and that they are being met.

Keep an eye out for what the competition is offering. A lot of times, employees will leave you not because of the salary but because of other perks such as better health benefits or working patterns.

Always conduct exit interviews. If employees are leaving, you need to stay on top of the reasons why and put plans in place to act on the feedback.
5. Build an External Talent Pipeline 👔
Once you've got your internal talent planned out, it's time to fill the rest of the gaps with awesome external hires. There are so many awesome 2022 recruitment strategies out there, but we'd recommend thinking about a talent pipeline.
"What is a talent pipeline?" we hear you cry! Here's a definition:
A talent pipeline is an active database of qualified, vetted, and tested candidates ready to fill vacancies when they arise.
Talent pipelines ensure you have a reserve of highly qualified candidates ready to go when you have a vacancy to fill. They help to reduce your time to hire, help you de-risk your churn rate, and boost your reputation in the market.
If you like that sound of that, check out our full guide to Talent Pipelines here!
Conclusion
Talent planning is all about planning for your long-term planning needs by promoting internal staff and making awesome external hires.
Whether you're a startup or a Fortune 500 company, getting ahead of the market is always the best way to go. With our talent planning strategies for 2023, you'll be able to ensure you have the right talent to help your business soar!