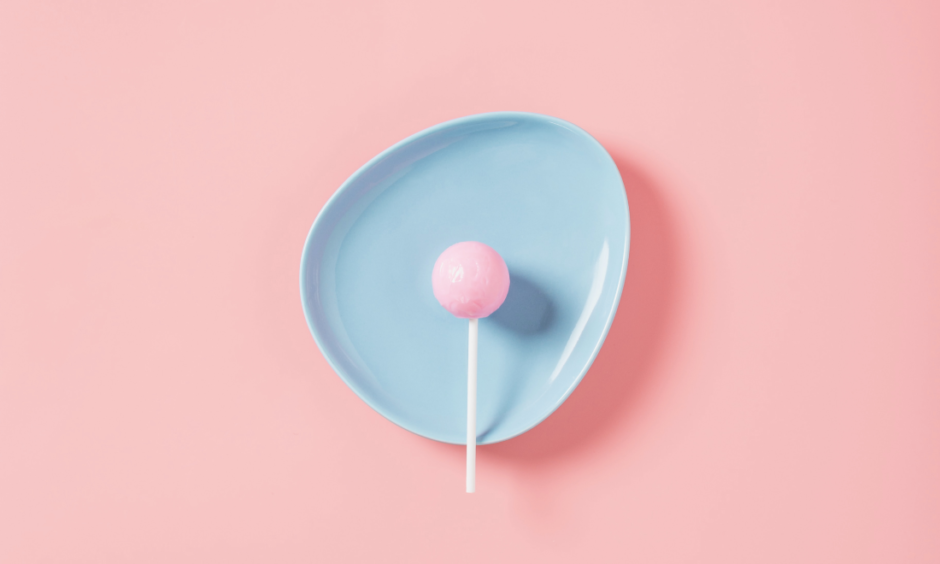 Does your recruitment strategy boil down to posting a job ad on a board and biting your nails, waiting for the perfect candidate to apply? There are lots of recruitment strategies out there, and post and pray are far from the best one. It's the recruitment equivalent of fishing with a stick and a piece of string while your competition is on a speedboat, throwing a fishing rod made out of carbon fiber with carefully chosen bait. In other words – you could still catch some fish, but it won't be very good fish.
If you want to fill more positions, get better quality candidates and decrease your time to hire, there is more to it than a great recruitment software. Here are some of the best recruitment strategies you can use.
Recruiting Strategies to Use in 2021
From communicating the right values in your job ads to onboarding the candidates properly, the recruitment strategies you use can make or break your hiring process. Here are some that you should try out.
Work on your employer brand
Let's start out with the most difficult one. Employer branding is perhaps the most important element in attracting, hiring and retaining great talent. In fact, 72% of leaders in the recruitment field across the world agree that it has a significant impact on hiring.
As we've previously written, having a strong employer brand is one of the best ways to attract great applicants. Unfortunately, of all the recruitment strategies we're about to mention, this is the most difficult one, as it requires significant investments in time and money to pull it off right. According to Glassdoor, the average company spends about $129,000 on employer branding, the bulk of which is spent on print advertising, online company profiles and online social monitoring. While the amount may seem fairly high, the return on investment is more than good.
Introduce an employee referral program
In 2021 and the years to come, employee referral programs should finally get the credit they deserve. This underused hiring tool is the secret weapon of many recruiters across industries.
Using one of these programs, you'll be able to reap the benefits such as:
Lower turnover rates
Better quality hires
Shorter time to hire
Shorter onboarding
Less money spent hiring
Unlike employer branding, setting up a quality employee referral program doesn't cost much and you can get results fairly quickly, provided you follow the steps outlined in our guide.
Use data to improve your hiring process
Whether you're using an ATS or not, hiring great candidates needs to be a process and not shooting in the dark. As one of the most important business quotes says, you can't manage what you don't measure – and there are lots to measure when it comes to recruiting.

Some of the most important metrics to track include application completion rate, qualified candidate rate, cost of hire, time to hire, candidate response rate and many others (we have a whole article on recruiting metrics plus a free template!). By measuring each of them, you can track what's going well and what can be improved in 2021.
Innovate with your recruiting process
Depending on the company, the industry and primarily the recruitment strategy you use, you will get an average of several hundred applicants per position. While this is an admirable result, it can be better. For example, Toggl gets about 1,500 applicants per position, and it's not just because of how great the product is – although it doesn't hurt their efforts.
Toggl ditched the resume as a hiring method and instead uses hiring tests (you can read about that here). They also made it super easy to apply, with a simple click of a button. Finally, the company is remote, which opened up the entire world as a talent pool. As a result, they get up to 5 times the candidates that other companies usually get.
You don't have to replicate Toggl's recruitment strategy to get a large number of qualified candidates. All you have to do is try out something different and innovate with your recruitment. As long as you do something to stand out from the crowd, your chances of getting better quality candidates increases.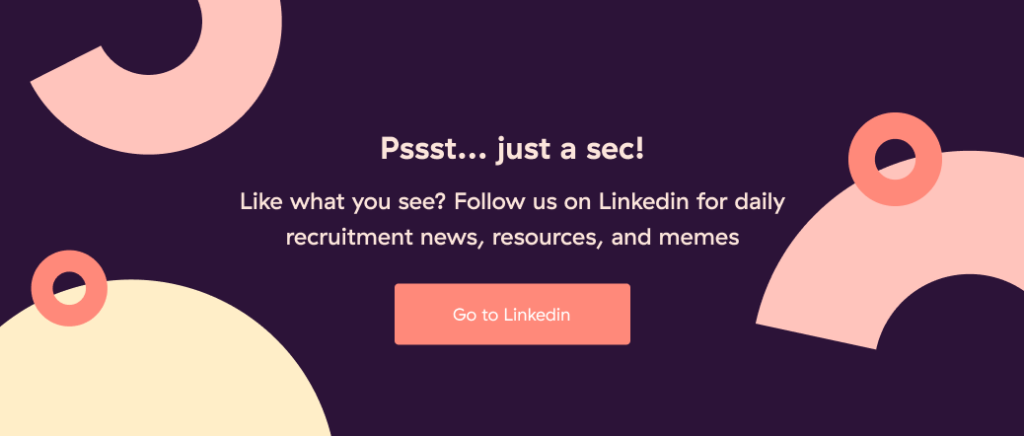 Go for passive candidates
Here's a discouraging statistic – the top talent is gone from the job market in less than 10 days. That means that you have to hire quickly, at the right time and make an offer fast. In other words, finding a great candidate becomes more like a game of dice and less of a well-thought-out, regulated process with predictable outcomes.
There is some good news, though – there's no lack of passive candidates. According to research, 85% of the workforce in the world would gladly change their job for a better opportunity.

Passive candidates can be a real treasure trove of great talent if used the right way. In fact, this is how we found almost all members of the Toggl Hire team – through tests placed on social media.
Bear in mind that passive candidates won't be as motivated to apply and that they won't have an updated resume standing by. Make the application as easy as possible and watch great applicants roll in.
Use niche job boards
You have to fish where the fish are. When it comes to recruitment, this means that you need to go to the right places to find your ideal candidates. If you're hiring a Java developer with 5 years of experience, you'll be better of looking at StackOverflow than posting an ad on LinkedIn.
Niche job boards are job boards specializing in a certain field. For example, there are remote job boards, job boards for developers, writers, etc. They see less traffic than big websites, but they let you fish for exactly the kind of fish you want. In other words, you'll get fewer candidates, but they will be better quality candidates.
Have an accurate job post
Let's face it, being a recruiter can be a really difficult job at times, especially if you're hiring in IT. For the most part, recruiters and HR staff have to write job ads, which can make or break the company's search for talent. Problems arise when you have to write a job ad for a technical description such as an Angular developer, for example. Unless you do some coding on the side and have previous industry experience, chances are, you won't know much about Angular.
There have been stories on Twitter of candidates anonymously shaming companies for putting out an ad requiring 8 years of Swift experience – a technology that has existed for merely 3 years. Errors such as these will do more damage than a mean tweet. They make the companies hiring look incompetent, uninformed and downright careless about their hiring processes. Needless to say, this is not exactly a talent magnet.
For 2021, make sure your job ads are proofread, double-checked and accurate, to avoid discouraging potential applicants from applying and your company becoming the laughing stock of Twitter.
Improve your job interviews
The candidates that reach the interview stage require extra effort – you need to sell them the role, as much as they need a new workplace. Unfortunately, this is where many recruiters fail. According to LinkedIn's research, 83% of candidates said that a negative experience in an interview could change their opinion about a role in a company they liked.
Websites like Glassdoor have a section where applicants can review companies if they've never worked there – based on the interview experience alone. This means that applicants will talk about the interview (and job application) experience even if they don't make the cut. And if your interview consists of cookie cutter questions such as "What is your biggest weakness", get ready for some criticism. Lucky for you, we've got 100 soft skill questions you can ask at interview. Cos we're nice like that.

Instead of taking the same route as everyone else, ensure that the candidates get meaningful questions and information about the role and their skills so that they leave your office interview (or video call) satisfied. That way, even if they don't get the role, they'll be an advocate for you and spread the good word.
Reach out to great applicants from the past
As a recruiter, you have to make some tough hiring decisions in your everyday job. Cutting the list of applicants down from 500 to 10 is a lot easier than choosing which of those final 10 are going to be hired. When you have several really talented, experienced candidates who would make a great fit for the role, it often comes down to nuances when making the final decision.
As for those candidates that didn't get hired – they could be your best asset for recruiting great candidates in 2021. These are the candidates that lacked a certain something but would make a great employee for future openings – so keep their contact data handy.
Whether it's for filling a similar role, an extra position they hired for or replacing your number one choice, these are the people to reach out to. Especially in cases when your number one choice quits weeks after getting hired, dig into your ATS and find your previous applicants. When contacting them, make the message personalized and let them know why you're reaching out.
Reach out to previous employees
Hiring someone who worked for a company before (or rehiring, as it's also known) may not sound like a terrific idea, but hear me out. If the employee left on good terms, they may be the perfect candidate for their old role, a different role or a new role higher up on the ladder.
First, if they've spent some time on other positions, they will bring back new skills and work experience. While they were working for someone else, some other company invested time and resources to train the employee and you can use this to your benefit.
Second, you'll spend less time onboarding. According to research, it takes three to six months for a new hire to become fully productive. If you rehire a former employee, the onboarding period is significantly shorter as they know the ropes and get up to speed much quicker.
As long as the new old hire had a good experience working for the company before, they're one of your best choices for open positions.
Host a meetup
If you're looking for a way to involve your current employees in the recruiting process, meetups are one of the best ways to increase your employee engagement and find new talent. If there's an event happening nearby, for PHP developers, for example, send out some representatives and let them spread the word about your company. Include a bunch of free merch you can give out to attendees and let your employees be your best advocates.

For example, one of Serbia's most successful startups, FishingBooker, recently held a content marketing workshop in their offices. The workshop was free for all attendees, who got to learn the basics of writing and content marketing. The applicants gained knowledge and a chance to learn from the experts, while FishingBooker got a list of great candidates to reach out to the next time they have an open position for a content marketer.
Don't stop here
The world of recruitment and HR is quickly evolving and while these strategies will work in 2021, they may not be successful in the years to come. With a growing number of IT roles, the expansion of remote work, the increased focus on skills vs. resumes, the job market of the future could be very different from where it is right now and it's best to stay up to date with current recruitment trends.
Finally, not all of these recruitment strategies will work equally well for all companies. In order to advance your hiring, use these strategies, improve upon them, personalize them and make them your own and sit back as great candidates come in.