Does your recruitment strategy boil down to posting a job ad and praying for the perfect candidate to apply? There are many recruitment strategies out there, but post and pray is by far the worst one. Want some better ideas?
In this article, we look at 11 of the best recruitment strategies for 2022. If you want to fill more positions, get better quality candidates, and decrease your time to hire, read on to find out how!
Quick Links:
11 Recruitment Strategies for 2022
#1 – Work on Your Employer Brand
Let's start with the most difficult one. Employer branding is perhaps the most important element in attracting, hiring, and retaining great talent. In fact, 72% of recruitment leaders agree that it has a significant impact on hiring success.
Why is that? Put simply, your employer brand is what makes people want to work with you and for you. Think about companies like Apple, Nike, and Netflix. They have a clear mission, identity, and tone of voice that helps them stand out as industry leaders.
Creating a kickass brand isn't something you'll be able to do alone. As a recruiter, you'll need to engage with other departments such as marketing and communications to build a brand that candidates want to work for.
Create a desirable employer brand, and we promise you that attracting great candidates becomes a whole lot easier!
What Should You Do Next? – Check out our guide to employer branding to create the foundation for your other recruitment strategies to build from.
#2 – Create an Employee Referal Program
In 2022, employee referral programs aren't new news, but getting them right is still tricky. Asking your employees to refer great people from their network is an easy way to connect with outstanding talent. And the best part is, it's free!
Employee referrals are one of the best recruitment strategies because:
Referred candidates have lower turnover rates
They're better quality hires
They help reduce your time to hire
They're cost-effective for sourcing.
The trick with employee referral programs is to strike a balance between incentivization and quality. You want your staff to actively refer people from their network, but not their low-quality connections.
But the good news is, building employee referral programs is quick, low-cost, and delivers results fast!
What Should You Do Next? – Learn more about employee referral programs here. If you like learning through video, give this a watch too!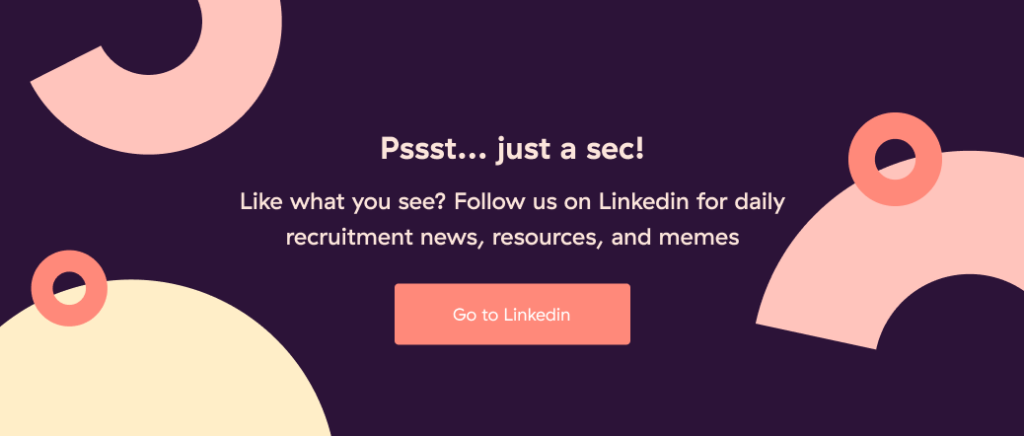 #3 – Make Data-Driven Decisions
Whether you're using an ATS or not, hiring great candidates needs to be a data-driven exercise. You can't manage what you don't measure – and in recruiting, there's a lot to measure!
Collecting, reporting and analysing data stretches across all of our recruitment strategies and will help you measure your success over time.
Some of the most important metrics to track include:
Application completion rate
Qualified candidate rate
Cost of hire
Time to hire
Candidate response rate
And many others in our recruiting metrics guide.
Analysing recruitment data will help you identify which recruitment strategies perform well, and which need updating, within your department. If you've struggled to capture data in the past, we'd recommend making your processes more digital by using remote hiring tools.
What Should You Do Next? – Dive into our recruiting metrics guide to understand what you should be tracking. Plus, there's a free template in there to help you get started straight away!
#4 – Innovate Your Recruitment Process
Most companies get several hundred applicants per job role. That's a lot of applicants, definitely too many for one recruitment professional to handle alone.
At these volumes, the traditional recruitment process doesn't work, you need to innovate. Here's what we'd recommend:
The Traditional Recruitment Process
Job Ad > CV > Telephone Interview > Interview > Final Interview > Offer.
The Innovative Recruitment Process
Job Ad > Skills Test & Video Intro > Interview > Offer.
That's six steps cut down to four by introducing hiring tests into your recruitment process. No more CV's, no need for multiple interviews, just comprehensive hiring software to automate the process for you.
This sort of innovation is great for candidates too, as it provides a more exciting way to showcase their talents and gives them instant feedback.
What Should You Do Next? – Watch the video below to see how we're changing the recruitment landscape with Skills Testing.
#5 – Become Visible to Passive Candidates
Here's a discouraging statistic – top talent is gone from the job market in less than ten days. That means that you have to hire quickly, at the right time, and make an offer fast.
There is some good news, though – there's no lack of passive candidates. According to research, 70% of the world's talent sits in the passive market, just waiting to be made aware of better opportunities.
Given passive candidates aren't actively looking for new roles, you aren't going to engage with them on job boards. Instead, you need to adopt a long-term talent acquisition philosophy.
Talent acquisition focuses on the long term visibility, awareness and appeal of your organization. By building up all of these factors, you're objective is to get known by passive talent way before they're looking for a new role. Because when they are eventually on the market, they'll think of you!
What Should You Do Next? – Read our full guide to Talent Acquisition and start devising a strategy for targeting passive candidates.
#6 – Utilize Niche Job Boards
You have to fish where the fish are. In recruitment, this means going to the the right places to find your ideal candidates.
Niche job boards are job boards specializing in a particular sector, field, or skillset. They see less traffic than big websites such as Indeed or LinkedIn, but they let you fish for exactly the fish you want.
Here are some examples of niche job boards for certain roles:
This is one of the easiest recruitment strategies for you to implement, so there's no excuses to not change up your job boards.
What Should You Do Next? – Get on Google and start searching for job boards tailored to your niche. Simple search for 'your role' + job boards – for example 'marketing job boards'.
#7 – Go Digital-by-Default
The recruitment industry has changed so much in the past 10 years. The rise of digital technology and social media has fundamentally changed the way candidates and recruiter interact.
Here's some stats to back this up:
It's clear to see that the use of digital hiring strategies and social media help recruiters find, engage and acquire the best talent on the market. If you aren't already, everything you do should be digital-by-default to ensure you're operate in the candidate's world.
What Should You Do Next? – Check out our 9 Tips to Nail Digital Recruitment guide to ensure you put digital-by-default at the heart of your recruitment strategies. Also, if you want to break into the video space, check out our latest feature, Video Intros, below!
#8 – Revamp Your Interviews
Interviews are one of the most crucial stages of the recruitment process. Not only do they require high time investment, they are your chance to see how candidates perform face-to-face and how they align to your culture.
Depsite this, the interview process can be pretty negative for employers and candidates. For recruiters, the interview process can take up to 27.5 days to complete with candidates 39% less likely to take a role if the interview experience is negative.
Here are three quick-fire ways to make interviews more effective:
Move to remote interviews where possible to save time and boost candidate experience.
Use best-practice to conduct your interviews as fairly as possible, including removing interviewer bias and boosting diversity.
Show your candidates you want them to succeed by sharing interview tips and commonly asked questions as part of your interview invitation!
What Should You Do Next? – We'd recommend this article from our sister-company, Toggl Track on conducting virtual interviews. They're experts in saving time and have shared some real gems for streamlining your process.
#9 – Create a Talent Pool
In the world of recruitment, the hardest thing to do is source great candidates with the skills and experience you need. The best way to have a list of vetted candidates on standby is to build up a high-quality talent pool.
Many people mistake a talent pool as just being a list of names and numbers. A proper talent pool holds the following information on future candidates:
But don't be confused, a great talent pool isn't just a list of names and phone numbers. A properly curated talent pool provides rich information on each potential candidate, including their: 
Experience
Hard & soft skills
Attributes
Career goals
Cultural fit to your organization
Suitable roles
If you're going to implement any long-term recruitment strategies, building a talent pool is one we'd definitely recommend. Not only will it boost your speed to hire, it will reduce costs and help keep candidates engaged with your business.
What Should You Do Next? – Do some research on how to build a great talent pool here. Then start putting the techniques into action, starting with reaching out to previous candidates.
#10 – Nurture Previous Employees
Leading on from the talent pool nicely, one of the most forgotten about recruitment strategies involves employees who have actually left your business.
So, on the face of it hiring someone who used to work for you may not sound like a terrific idea, but hear us out. If the employee left on good terms, they may be perfect for their old role, a different role, or a new role higher up in your business.
Previous employees have the perfect blend of knowing your company well alongside the new skills, knowledge, and experiences gained from other organizations. In addition, you'll also spend less time onboarding and significantly reduce your time to hire.
What Should You Do Next? – Weigh up the pros and cons of hiring previous employee by reading this guide. Then, start to embed a 'previous employee catchup' into your employee exit process.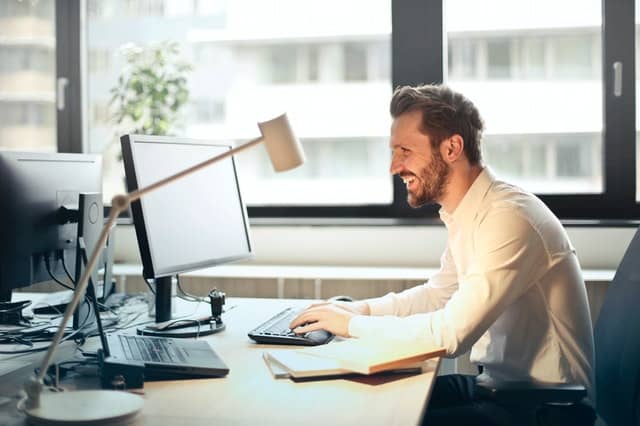 #11 – Host Industry Events
Hookup with your company events team and start planning some ways to raise your profile within your industry. Don't make these events recruitment focused, instead bring value to your network and position your business as an exciting and innovative place to work.
If you're in tech, this could be a hackathon. For the arts industry, try hosting an exhibition. Or, go for a conference if you're in marketing. It could even be as simple as hosting a webinar on an industry hot topic.
From a recruitment perspective, it's a great way to synergize with several other recruitment strategies. Events help raise your employer brand, plant the seed with passive candidates, and is an opportunity to build a talent pool.
What Should You Do Next? – Start with Hootsuite's awesome guide on how to host your own virtual events. These ideas offer a quick, easy, and low-cost way to start boosting your business profile and meet future candidates.
Summary
The recruitment market was fiercly competitive in 2021, and it doesn't look like easing up in 2022. If you want to fill more positions, get better quality candidates, and decrease your time to hire, these 11 recruitment strategies offer some easy-to-implement ideas.
We recommend trying them out in your business to see which ones work for your industry and candidate base. Remember that the ultimate key to success is creating a slick and efficient hiring process, something we're passionate about with Toggl Hire's skills testing.