Task popup is the single most used feature of Teamweek. As of today, we have fully revamped its appearance and added some new features – to create an information hub inside Teamweek as well as provide a better overview of all of it.
Appearance
What stands out most is the updated look and feel. The design is updated to help you focus on the important things and make sure all the information you need to pass on can be segmented just like you want it to.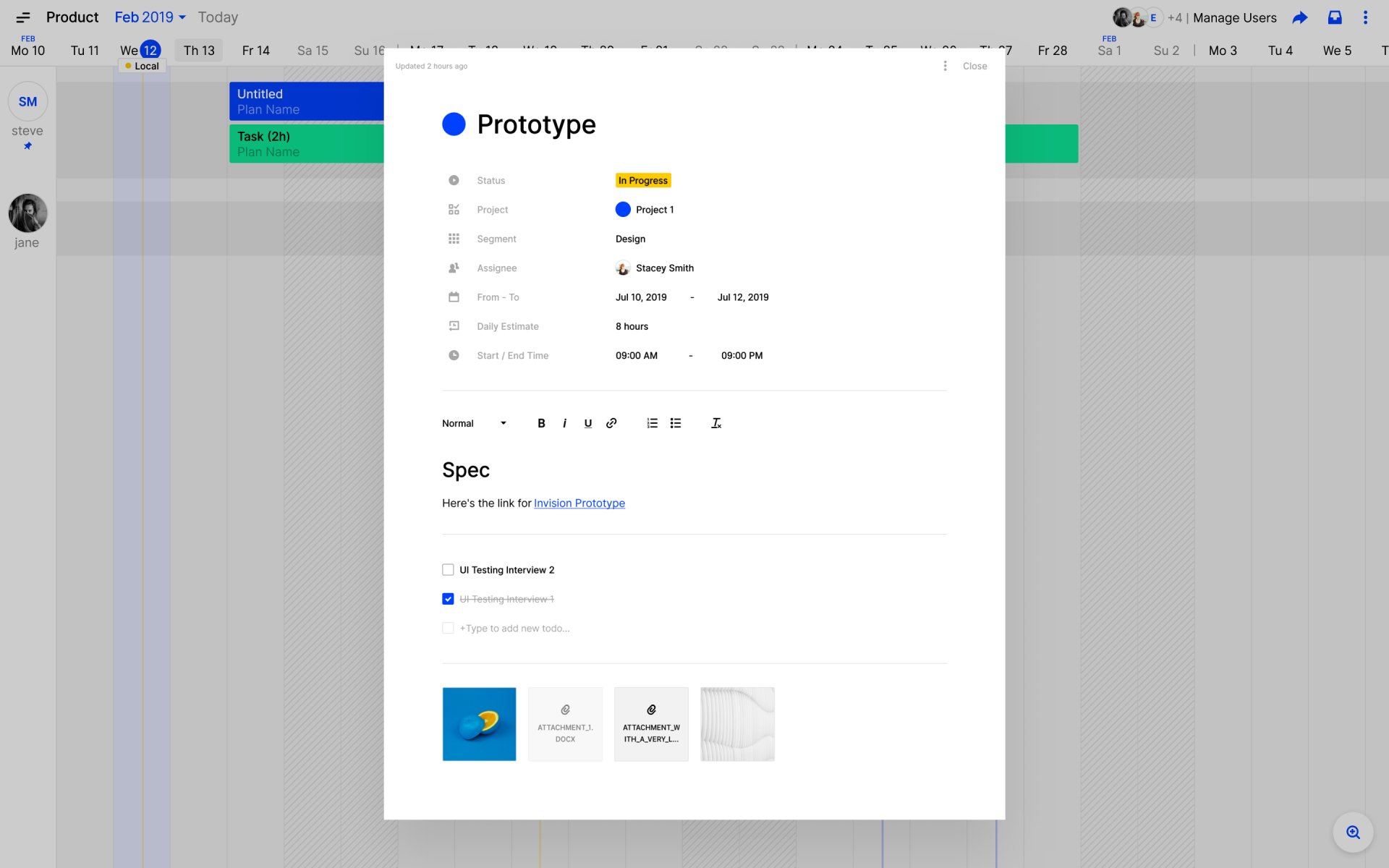 Find the Checklists under the task notes –
Mark task done toggle has also changed its place. You can now find the same functionality under Status. At the moment we just offer two statuses – in progress and done – and that's mostly due to Teamweek's nature, but there are improvements already underway.
Introducing: Text Editing
As a completely new feature, the notes section of the task popup can now be edited. Add headlines to create structure, bullet points and numbered lists to point out important information and bold any text that needs highlighting.
Introducing: Add Files to Task
Task popup is the most used feature of Teamweek. And we're really grateful for all the positive feedback we got after the latest updates. The best news is: we did not stop there.
Teamweek's task popup is now a perfect hub to facilitate all the documents related to it! Add any document under 10MB if you're on a free plan, or 100 MB if you're on a paid plan and allow your team access all info at the same place. Just click and select the document you need from the file selection popup or simply use the drag and drop.
---
If you have any feelings or thoughts you'd like to share about the new task popup, please feel free to contact our support. We appreciate your feedback a lot as it helps us make Teamweek a better tool for everyone.