In the second quarter of 2022, we focused on tiny improvements to make your planning process a bit better with:
Keep reading to get a complete overview of what's new in Toggl Plan.
Product improvements
Here's what to look forward to the next time you open Toggl Plan.
Edit all Plan settings in one place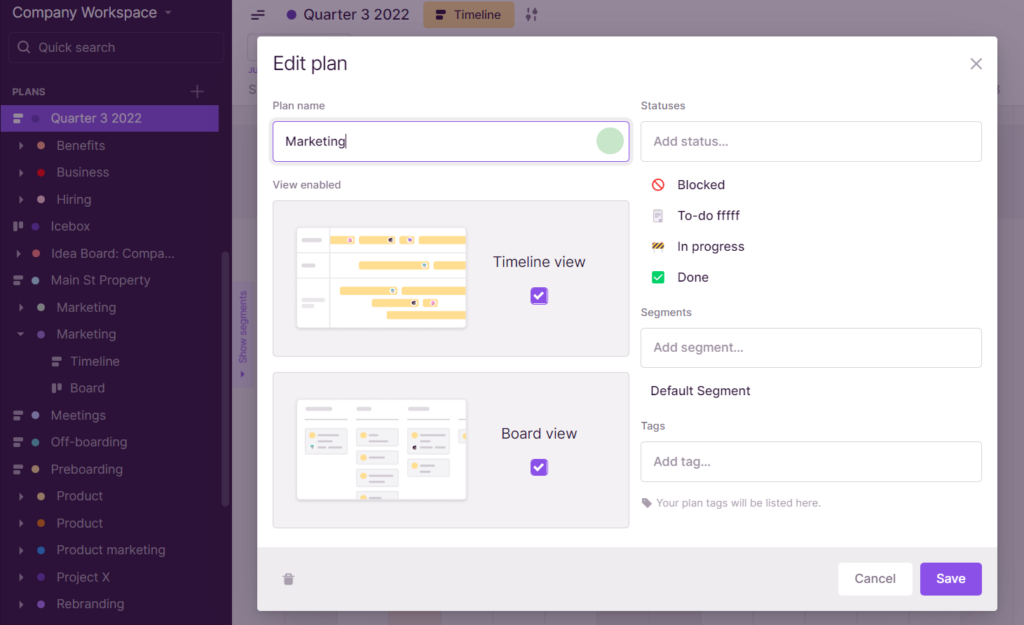 You can now edit all of a Plan's settings in the Edit Plan popup.
To open the Edit Plan popup, click on the vertical ellipses (⋮) aka the Kebab Menu next to a Plan's name in the sidebar.
On the Edit Plan popup, you can now:
Edit the Plan's name
Enable or disable the Timeline and Board views
Add, edit, or delete task statuses
Add, edit, or delete Plan Segments
Add, edit, or delete the tags used in the Plan
Chrome extension improvements
The Chrome extension helps you add tasks directly into Toggl Plan from your favorite web tools.
We've updated the extension to match the new Task Card we added in quarter four of 2021.
Here's how to add a task in Toggl Plan using the Chrome extension:
Select text anywhere on the web.
Right-click on any text and choose "Add to Toggl Plan".
On the pop-up that opens, add more details including Plan, Segment, Assignee, etc.
Click on the Add button.
New Daily view on the mobile app
Reading task names on smaller devices was a challenge.
We've introduced a new Zoom Level on mobile devices only with which you can switch to a daily view. This improves the visibility of the timeline and makes it easy to read task names on smaller screens.
Check out the new daily view on Toggl Plan's Android and iOS apps.
To switch to the daily view:
Click on the Zoom Levels button (next to the Add Task button in the bottom right corner).
Select the D option on the popup menu.
Get the Toggl Plan Android and iOS apps.
Quick wins
We also racked up some quick wins that'll help you plan better.
A more prominent 'today' marker helps today's date stand out better on the timeline.
Toggl Plan timelines now remember filters and the time period even when you change the Zoom Levels.
Also, the applied filters are stored as URL parameters. So you can now share a timeline's URL with your team along with applied filters.
Company news
In May, the Toggl Plan team together with the Toggl Track team met in person in Budapest. After a long gap of two+ years, 85 of us had the opportunity to meet face to face.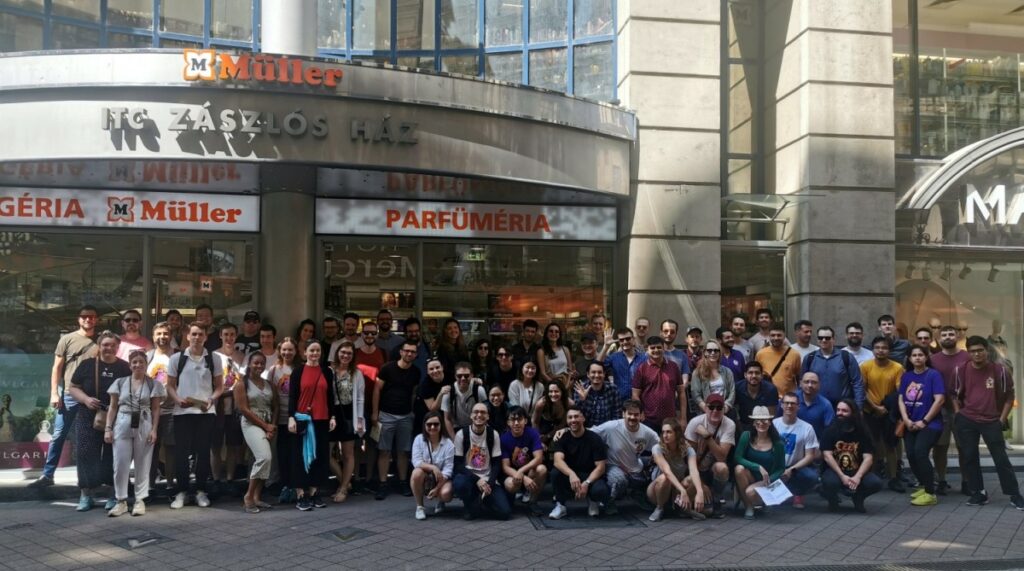 It was a perfect opportunity to brainstorm how the two tools would work together in the future. And to make new friends and try out new experiences.
Want to join us next time? Good news, we're hiring! Check out our jobs page here.
Final words
I hope you enjoyed this overview of our second quarter here in Toggl Plan. We are very excited about what's yet to come this year.
Until then and as always, don't hesitate to reach out at support@plan.toggl.com with questions, feedback, and anything else that's on your mind.
Finally, don't forget to check out what's new in Toggl Track too.
Jitesh is an SEO and content specialist. He manages content projects at Toggl and loves sharing actionable tips to deliver projects profitably.