A manager's job is difficult at times, but it is important to their success that they stay strong for the team. It's up to a team leader to develop work habits that improve workplace effectiveness. It's easy to forget the little things that ultimately determine how a team reacts to a work day.
Here are some of the best work habits for managers who want to get the most out of their employees.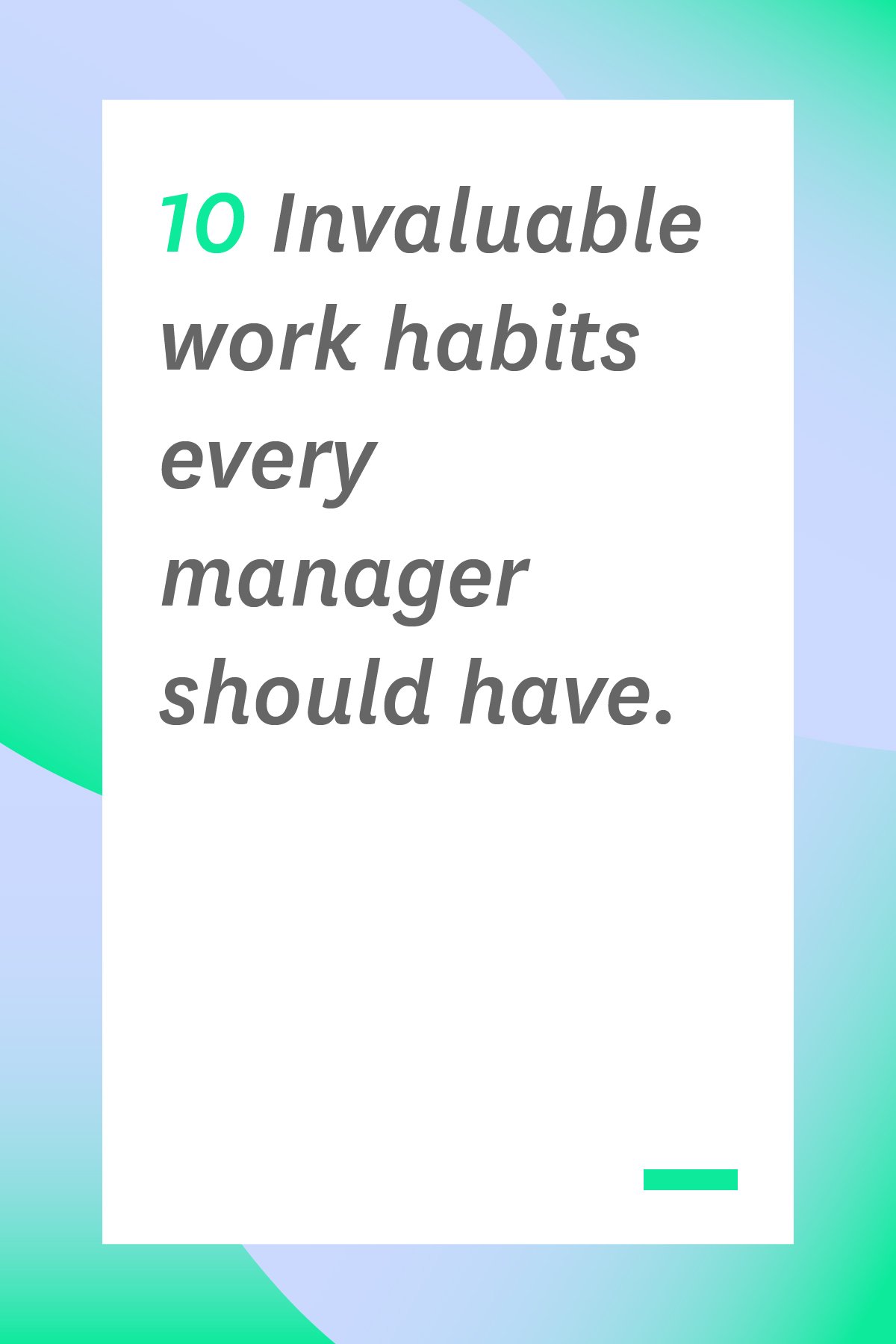 1. Be Punctual
Few things bother employees more than the person in charge strolling in whenever they want. This sets a bad example for the rest of the group, especially in a professional business office. It can also make them feel like it's not important for them to be on time either.
Managers must lead by example and shouldn't use their title to hold themselves above the law of the office. A manager who comes in late creates drama in the workplace, which can lead to other bad work habits among their team.
2. Understand All Roles
It's tough to be a competent manager without understanding the roles of the people you lead. Not knowing how a team member does their job will directly affect your ability to coach them if they make a mistake. It's easier for a manager to call out flaws in work habits when they can identify what the employee did wrong.
Without this knowledge, managers can't provide the insight needed whenever they discuss work performance with a team member who may be struggling. Taking some time on occasion to sit with your employees and learn about their tasks can be a great way to gain more familiarity with their role.
3. Be Professional
Being a professional means arriving on time, doing your work and inspiring others to do the same. As a manager, it also means accepting accountability for your failures and shortcomings. Employees respect those in charge more when they are professional, approachable, and understanding.
Develop work habits that will set a good example for your team and motivate them to follow in your footsteps.
4. Stick to Deadlines
Deadlines are important for everyone, regardless of their position within a company. As a manager, it is your job to stay on task even when there are multiple hurdles. This includes reminding employees about specific deadlines as they come up.
Sending a simple reminder email or note will keep the employee on task and aware of their obligations.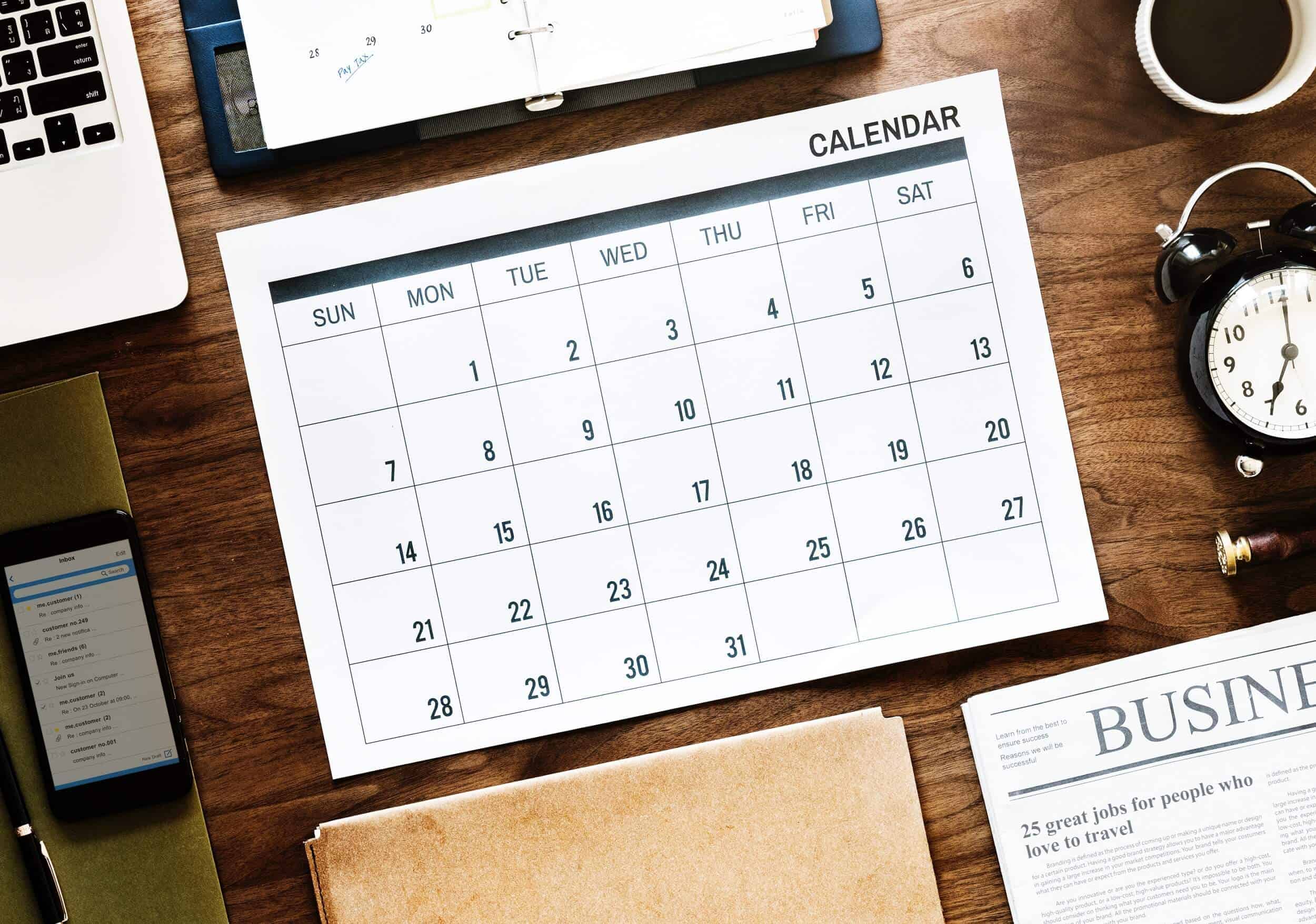 5. Have Purposeful Meetings
Not many people enjoy team meetings or meetings in general. But these manager-led meetings can serve a purpose on occasion. They are a key way to remind employees about the team purpose and ensure everyone is on the same page. Think of it as a mini pep rally to energize and improve work habits, but also keep it focused on the tasks at hand.
One of the biggest mistakes a manager can make is to downplay the importance of team meetings. If you don't take these sessions seriously, then neither will your team. Lighten the mood with some food or drinks if needed, but always keep meetings short, professional, and effective.
6. Stay in Control
Human interactions can be unpredictable. One thing that you can expect as a manager is for some team members to get under your skin at times. There will be those people who gossip in the workplace, come in late, finish their work how they want and are typically doing just enough to get by.
As a manager, it's important to monitor your team's work habits and keep an office mindset that being mediocre is not enough. Just one lazy group member can have a negative impact on everyone else on the team. Be sure to pull these individuals aside and provide the necessary coaching before it becomes an issue.
7. Bring in Food
Food truly is the way to a person's heart. You'd be surprised how a small gesture like donuts, drinks, or other snacks can improve your group's morale and work habits. It is common for many employees to skip breakfast, so they can make it to work on time.
Seeing a box full of goodies on a table at work can make the difference between a motivated worker and one that drags their feet until lunch. Gestures like these are always appreciated and will show that you care about the well-being of your team.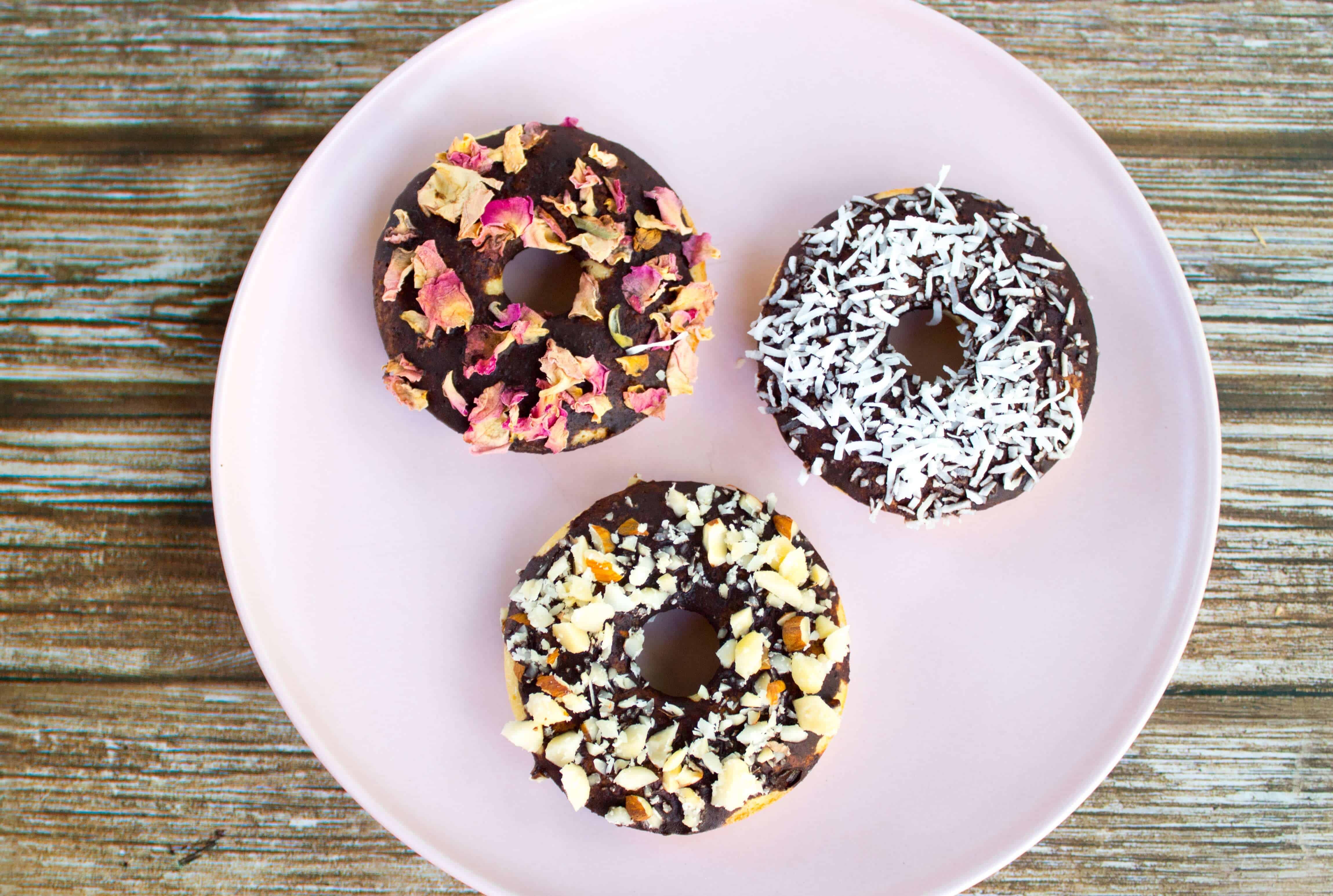 8. Sometimes Multitasking Is A Bad Idea
Managers should know both the strengths and limitations of everyone on their team. Some are good at handling multiple tasks and can finish them without any issues. But when you have employees who can't juggle multiple projects at once, it's crucial to recognize these confines and adjust plans as needed.
Giving someone who isn't a multitasker multiple assignments will damage the productivity of a workplace. Identify the work habits of your employees and you will maximize their time instead of hindering it.
9. Get Ahead of Potential Problems
This is a hard thing to do as a manager. While no one expects you to be a psychic, there is some foresight required when keeping an organized workplace. It's easier to prevent problems when you stop it at the source.
Try to avoid things like gossip and help your team to do the same. If an employee is struggling with tardiness or attendance, be sure to discuss this with them early to understand and provide assistance, if possible. These are just small examples of how managers can keep control of their workplace and get ahead of issues before they start.
10. Write Things Down
Managers can hurt their relationship with employees by being forgetful. It can be frustrating to a team member to have a scheduled meeting with their boss only to show up and be told it was forgotten.
Write things down to make them easier to remember. Set events and meetings in your calendar or use a checklist app that will send you reminder notifications and help you remember. Using these tools will give you confidence and help you feel more prepared for the day to come.
Use These Work Habits as a Manager
These are only a few of the work habits you should have as a manager. As you continue to develop your skills, your team will grow right along with you. Be sure to sign up for our newsletter (below) for more tips on how to be an effective manager.
Logan Derrick is a full-time business writer and content marketing strategist. For years, he has worked closely with several project management professionals, learning from them and increasing his own knowledge of the industry. Having held multiple management positions in fields ranging from customer service to marketing, Logan has found a passion for helping others learn about project management, marketing, and the powerful tools available to professionals today.