The right project management tools can help managers become more organized while also reducing the costs involved with carrying out the project. Many of these programs allow team members to collaborate in real time as they share documents, ideas, and questions. Online tools can help make project cost management more affordable than it has ever been before.

These tools are ideal for helping managers complete their projects on time. With these low-cost options, managers can document their work, control project risk, and allocate resources. The only difficulty is finding the right low-cost option when there are so many different tools, features, and benefits available.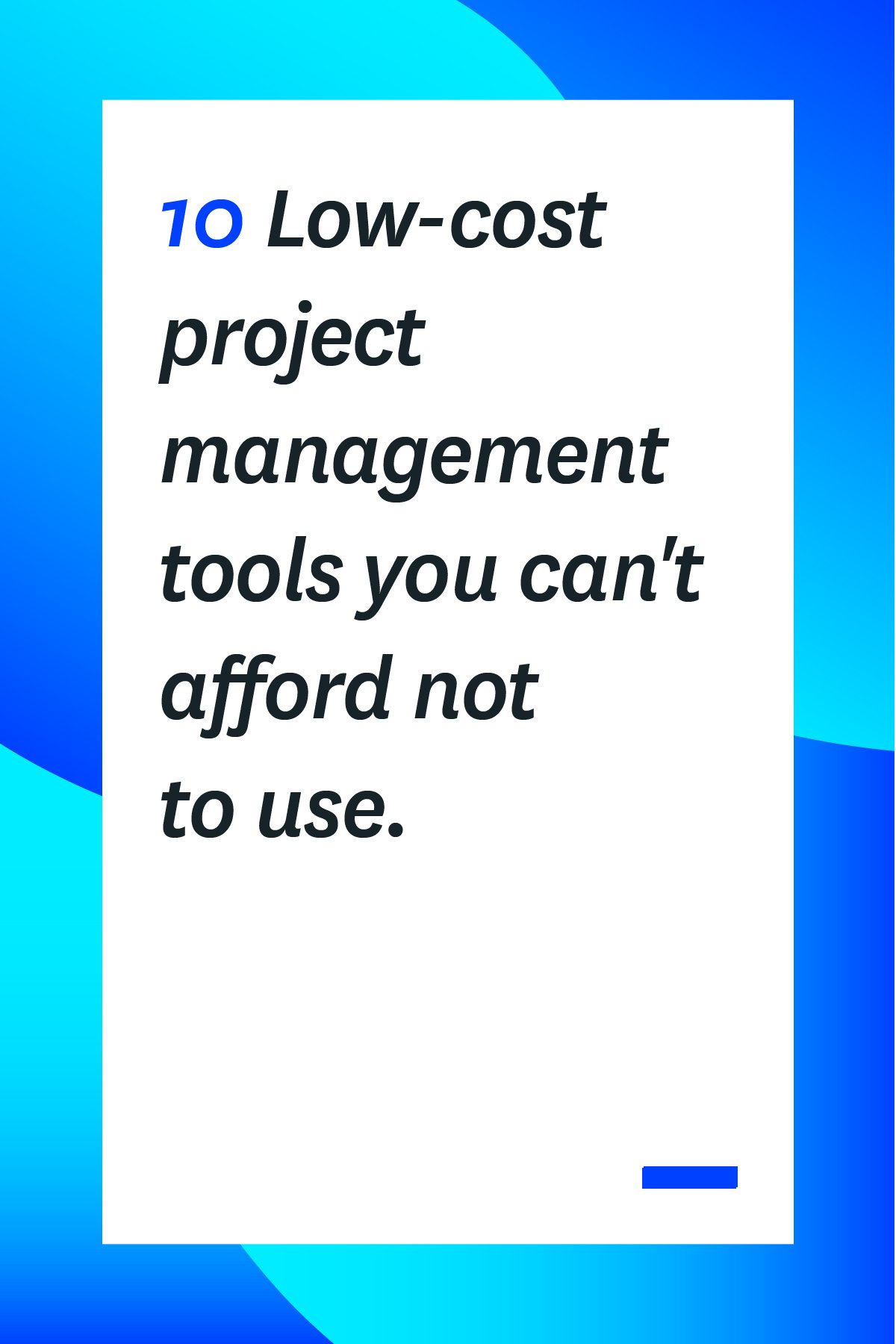 The right software can save your company money by helping you efficiently manage each and every project step. You can also ensure the project stays within its scope and budget. These tools also help you establish priorities and track your team's progress.

Let's take a look at the top ten options available to improve your project cost management.
1. Toggl Plan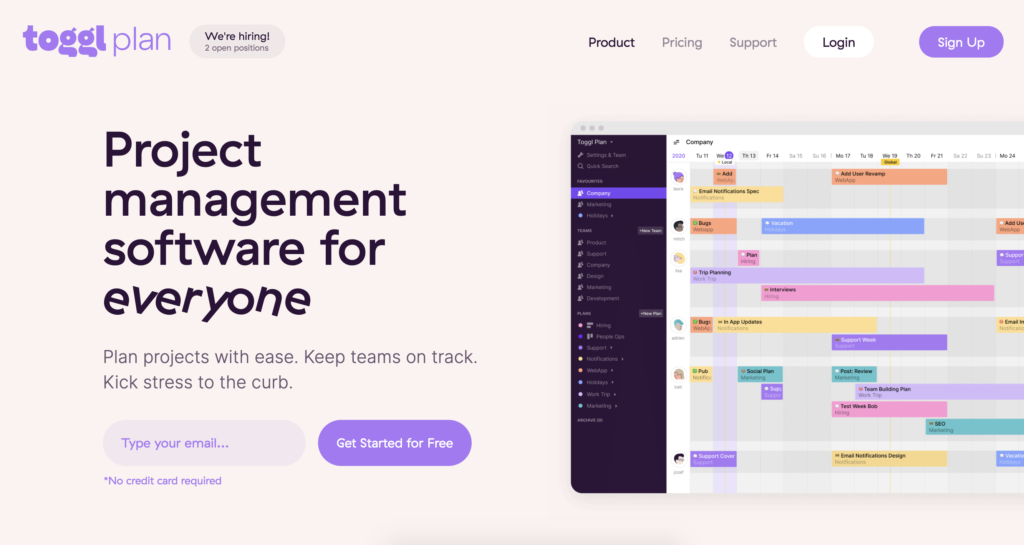 Toggl Plan is one of the greatest all-around project management tools you'll find online. It is a user-friendly software that you can access from a computer, tablet, or smartphone. Use it to input project details, monitor their progress, and share information with team members in real time. Integrate the software with other apps like Slack and Gmail to improve the user experience even further.
Toggl Plan is free for solo users. Team plans have a 14-day free trial and are available with premium features starting at $8/user per month.
2. Liquid Planner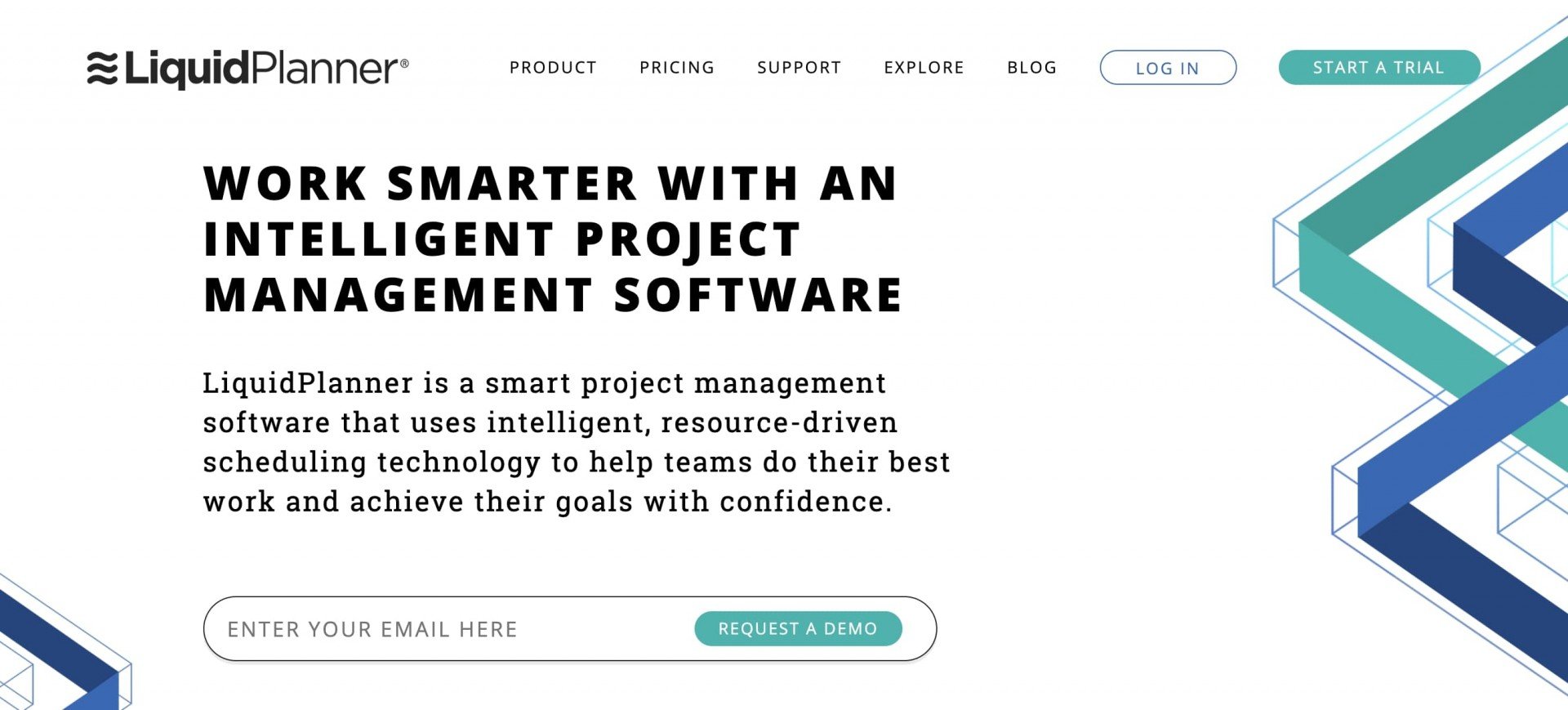 LiquidPlanner is another great project cost management tool that helps your team collaborate through a central hub. You can estimate work hours, balance workloads, and assign tasks through their easy-to-use dashboard.
Through this online tool, you can also integrate time tracking and manage many financial aspects of your business. This helps you stay on schedule while preventing your projects from running over the budget. Since this tool was made with IT teams in mind, it offers multiple customized options that can help developers. Prices start at $45 per month per user.
3. Asana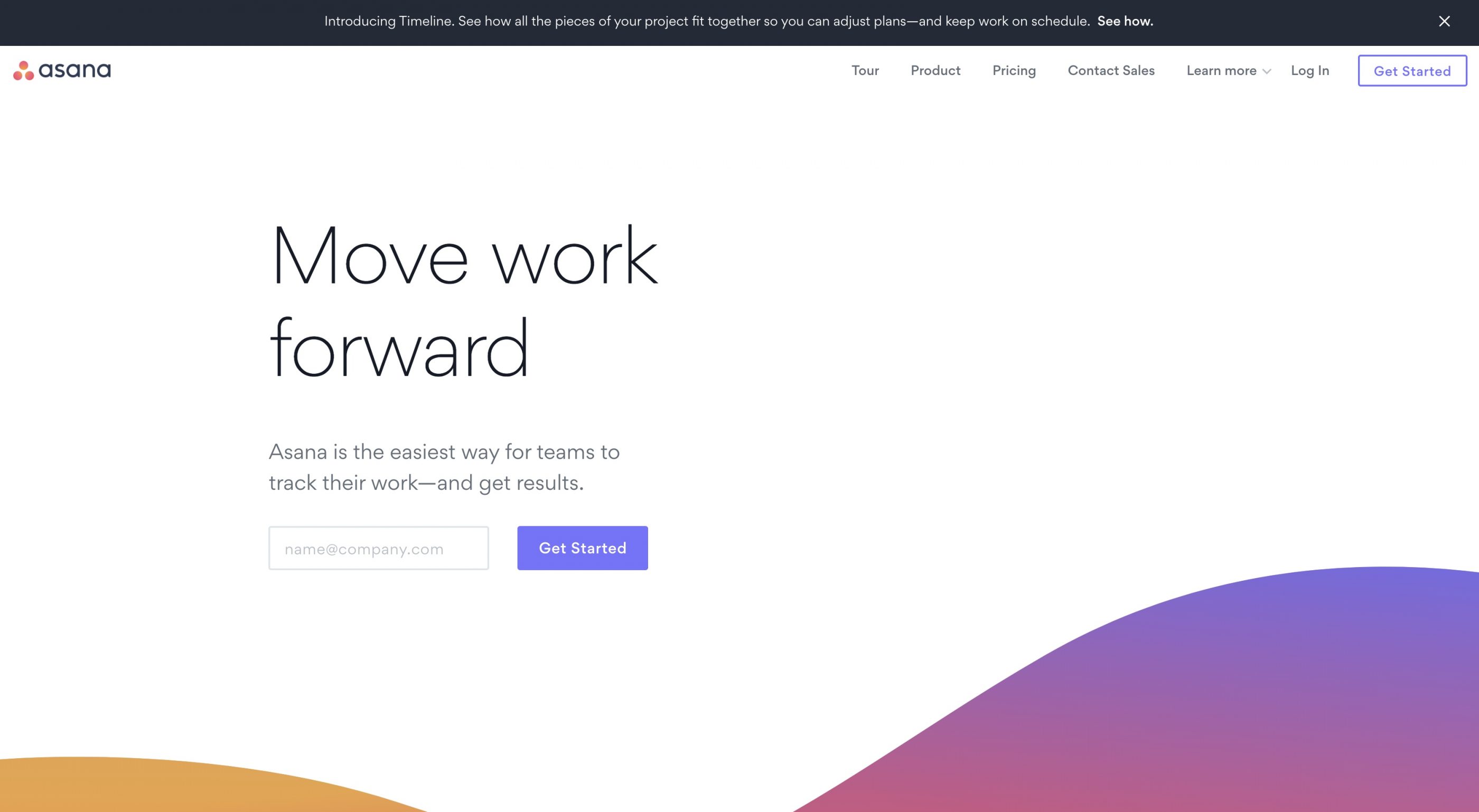 Asana is a solid online tools for quick and simple team collaboration. This platform lets you set up projects and tasks for your team members. Once the tasks are created, you can use any internet-enabled device to track your team's progress.
Within the platform, you will find real-time updates, notifications, detailed progress reports and activity feeds. Multiple workspaces allow you to work on several projects at once. Through Asana, you can quickly share notes and upload attachments for your team members. You can start with the free version, with the option to pay for premium features.
4. Smartsheet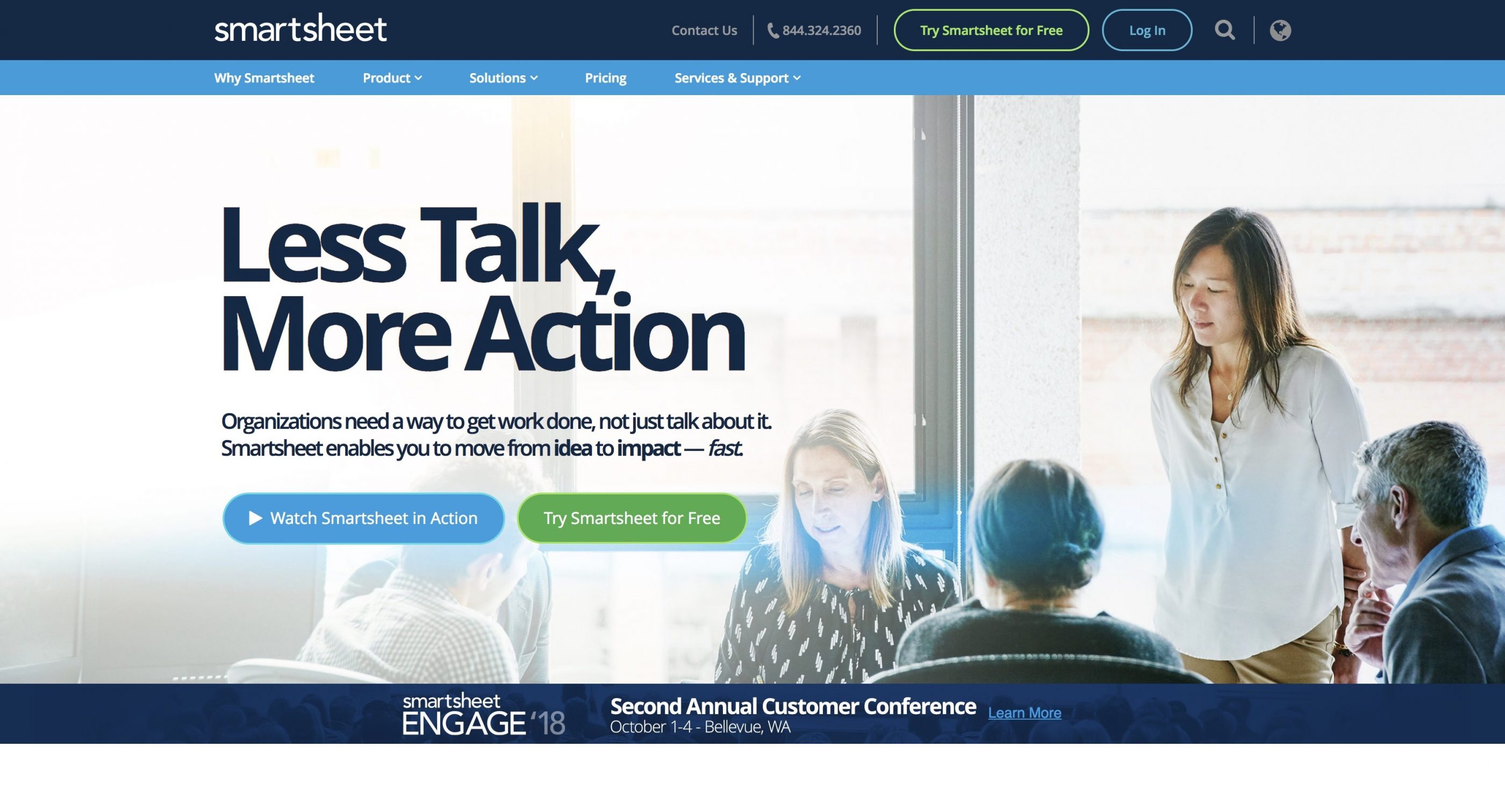 This online collaboration tool is great for working with your team, but it is also useful for sales pipeline tracking and crowdsourcing. It is designed with automated workflow capabilities and visual timeline management. Plus, it offers a free trial that lets you test it out before you commit to using the platform.
While the design looks like a spreadsheet, Smartsheet offers a number of customized features. You can integrate this program with other web services like Salesforce and Google Apps. The basic option starts at just $14 per month.
5. Basecamp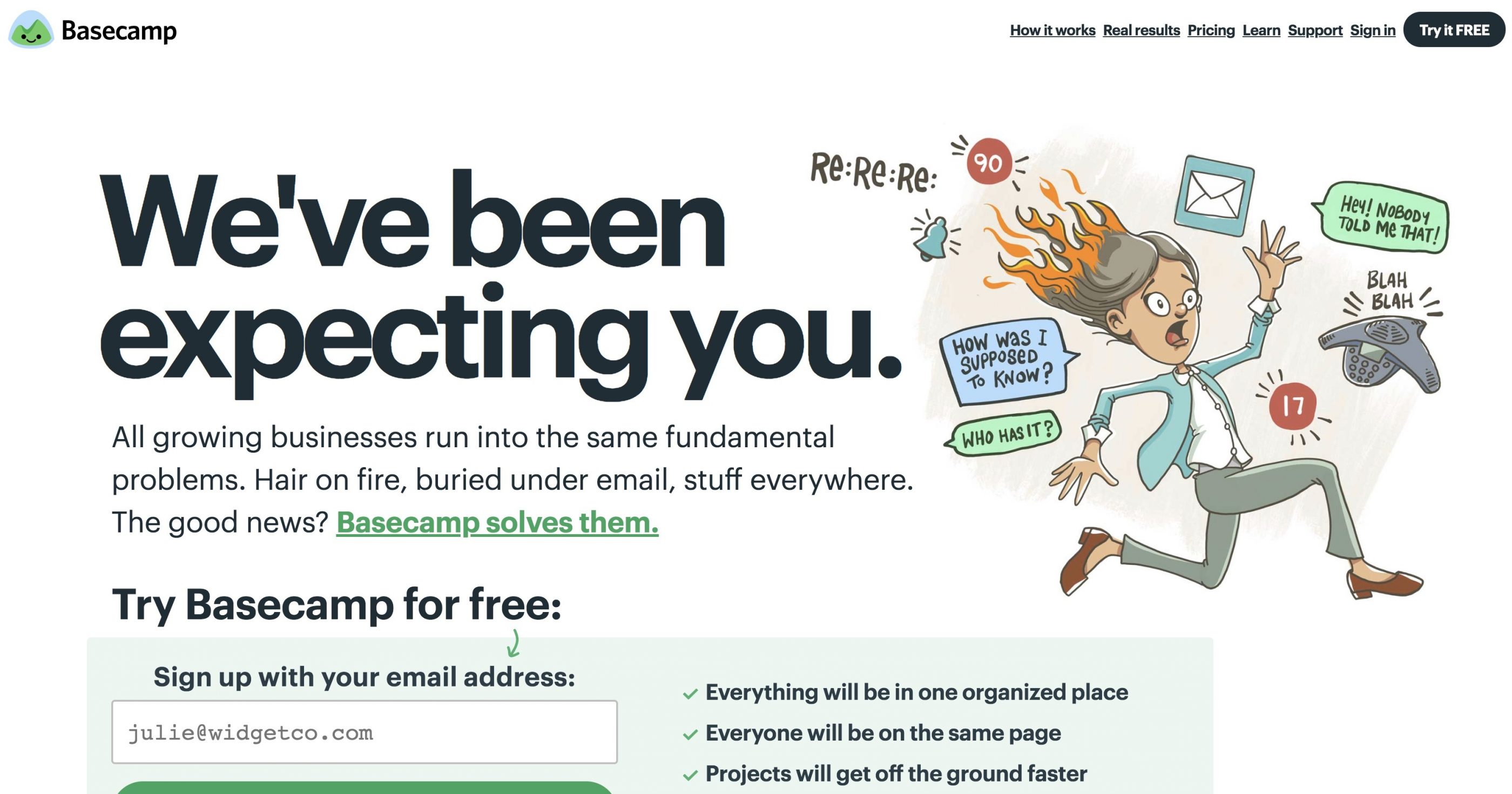 Another project cost management tool is available through Basecamp. Their software helps you collaborate with your team from anywhere in the world. It includes a native chat app, message boards, and file sharing that make project management a breeze.
Organize your projects, assign tasks, and monitor progress all in the same place. Basecamp has one set price of $99 per month, regardless of how many users.
6. Wrike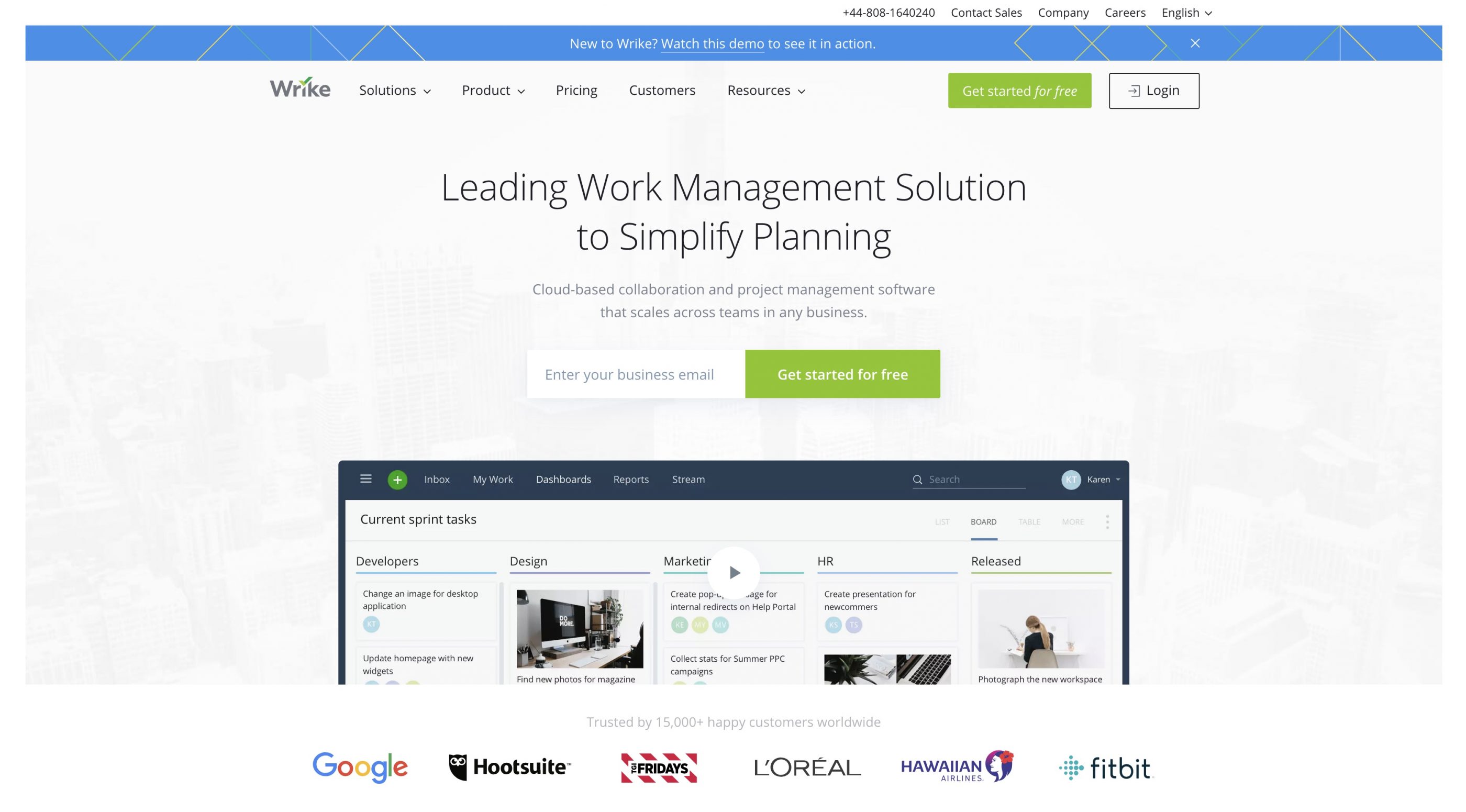 This impressive platform offers a free trial, so you can try it out before committing to a monthly plan. It includes useful options like task prioritization, workload management, and task management features. With an interactive timeline and real-time newsfeed, you can get updates as tasks are completed.
Through the platform, your team members can discuss the project, collaborate, and prioritize their tasks. Wrike has a central hub that is simple for both beginners and tech-savvy users to operate. Plus, the monthly plan starts at just $9.80.
7. Quire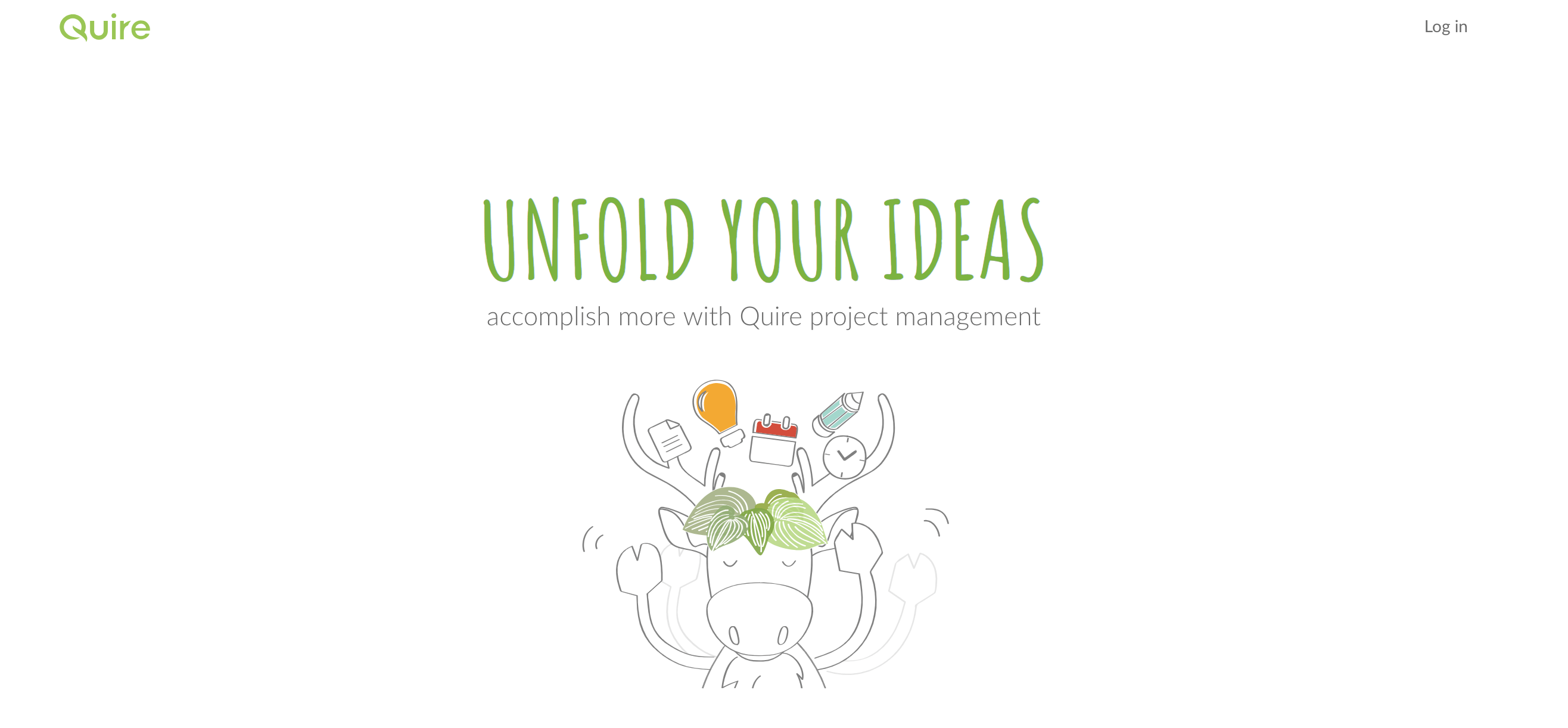 Through Quire you can lower your cost by tackling big goals through a simple, easy-to-navigate platform. You can use this tools in the cloud and on any Android or iOS device. Quire offers Kanban boards that allow you to break up large tasks into smaller, more manageable segments.
With the filter function, you can focus on your highest priorities. Throughout the project, you can use progress stats to see how much work your team has to do. This free platform allows you to work with up to 30 team members on 80 projects.
8. ActiveCollab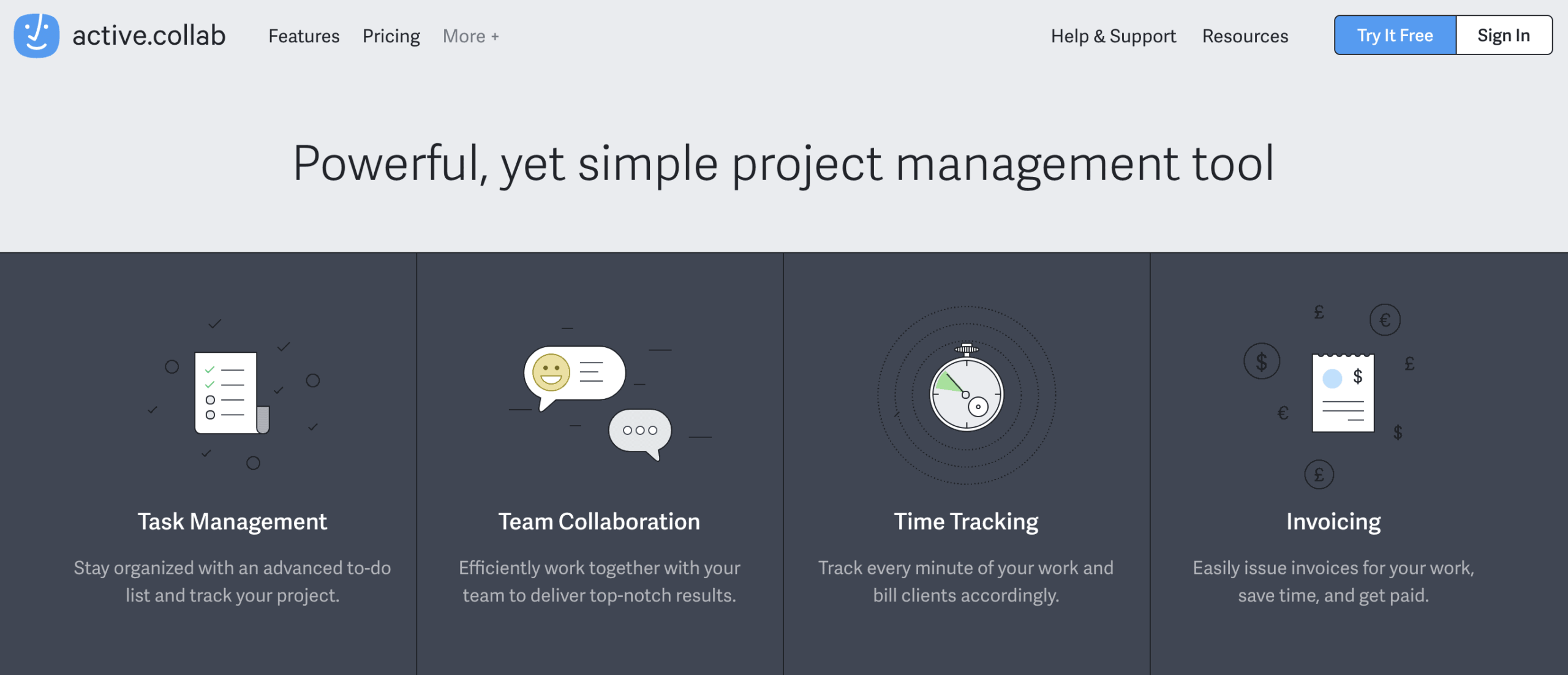 ActiveCollab is a good project cost management option for smaller teams. It is a combination of project management, basic payments, communication, and digital asset management tools. Through this platform, you can track time and resources spent on a project.
In addition to online collaboration, ActiveCollab includes payment processing and invoice features as well. It is designed to help project managers lower costs through resource tracking and project management. Pricing starts at $25 per month for up to five users.
9. Trello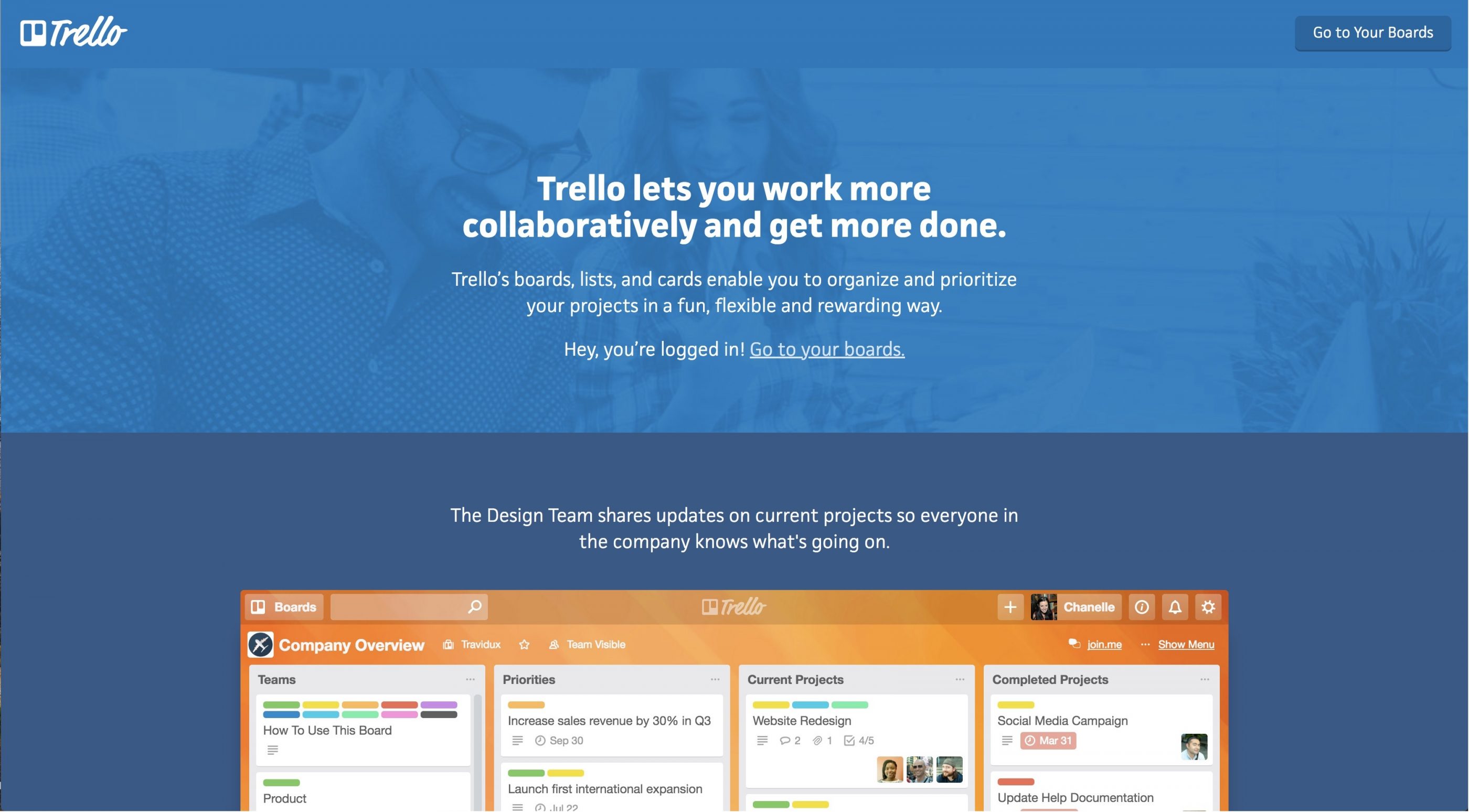 Trello is one of the most popular options on this list for project managers. It uses boards, task cards, and collaboration tools allowing teams to collaborate in real time. The platform is designed with deadline reminders, data filtering, and search functions that simplify project management. Through activity logs, email notifications and task assignments, your entire team can stay updated on the project's progress.
In addition to the website version, Trello also offers apps for mobile devices. This allows your team to continue working from any location. The basic Business Class plan begins at $9.99 per month.
10. Zoho Projects

Zoho Projects is popular for businesses as it helps users productively manage their team and complete tasks on schedule. This cloud PM platform is outfitted with team collaboration and project monitoring features. These functions make it simple to boost your productivity and manage your team's resources.
Through Zoho Projects, you can enjoy collaboration tools for your meetings, project chat, email, and a project calendar. The entire platform can be integrated with Google Apps and Dropbox. Through the program, you can also break large projects into manageable segments that match your deadline.
Improve Your Project Cost Management
For your team to do its best, you need the right project cost management tools. Simple, intuitive platforms, like the ones mentioned above, make managing a project easier than it has ever been before. Through these tools, you can collaborate with team members in different geographic areas and divide the project tasks.
Best of all, these tools are inexpensive to use and many of them start with free trials, giving you the chance to test them out first. These project management platforms make tracking your workflow simple, while also lowering your project costs with helpful resource tracking, in-depth reports, and deadline tracking.
If you'd like to learn more about how Toggl Plan can improve your project cost management, please check out our blog.
Logan Derrick is a full-time business writer and content marketing strategist. For years, he has worked closely with several project management professionals, learning from them and increasing his own knowledge of the industry. Having held multiple management positions in fields ranging from customer service to marketing, Logan has found a passion for helping others learn about project management, marketing, and the powerful tools available to professionals today.