In this day and age, great customer service is expected. In fact, 73% of customers say that friendly customer service reps are the very reason they fall in love with a brand. If you are serious about winning and retaining customers, you need to invest in the right customer service team. Here are some of the most important characteristics to look for when hiring for customer service roles.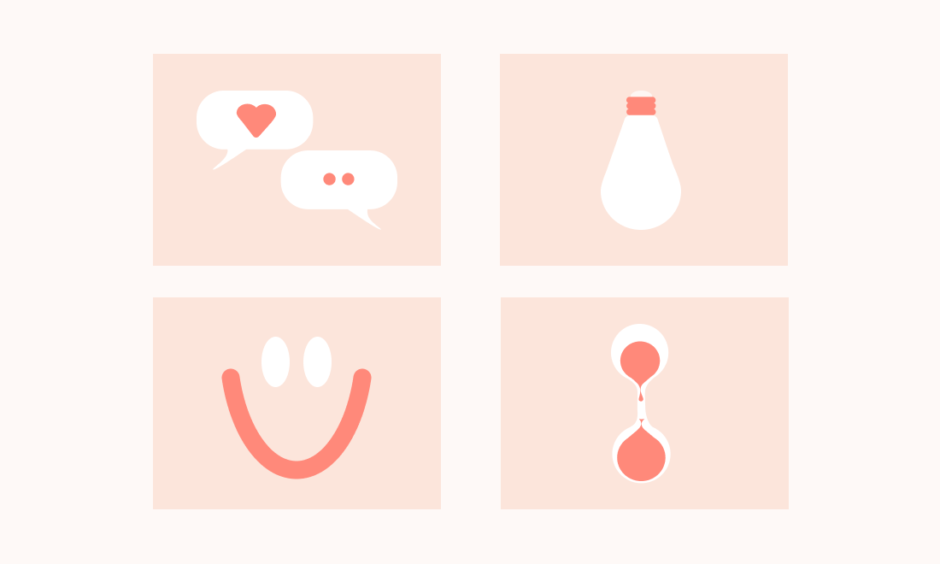 We spoke to our superstar customer service team at Toggl Track to understand the 7 crucial characteristics of customer service representatives. Here's what we learned:
Hard skills
1. Deep knowledge of your product or service
Your customer service rep is the bridge between what you're selling and your customer. They need to be able to help the customer solve any problems they may encounter. For that, they need to know the product's ins and outs, and how to troubleshoot any problems that may come up.
Of course, a customer service rep won't know your product inside-out before joining the team. However, when hiring, look for someone who has knowledge and experience in the same or similar industry. For example, a customer service rep who worked in SaaS would do a much better job at working in a CRM company than someone who worked in home insurance.
2. Knowledge of a CRM tool
While they are predominantly used in sales, CRM tools have become an indispensable part of a customer service rep's role as well. They have a variety of uses but in this case, a CRM has all the information about a customer, including their contact data, touchpoints with the company, what they purchased and when and much more. In other words, your customer service staff can see all of their information at a glance and help them more efficiently and quickly.
When hiring someone in customer service, you shouldn't be too stringent on the knowledge of the exact CRM you use. There are a couple of heavyweights in this industry, such as Hubspot, Zoho, Salesforce, or Agile. Experience in any of the best CRM apps would be good. Specifying which CRM your company uses in the job ad is a good idea.
3. Experience working with knowledge management bases
This one might seem one of the more unusual characteristics of customer service, but bear with us! Your customer service reps can have amazing knowledge about your product, but no one knows everything all the time. You should work on your knowledge management base and keep it updated with the latest information about your product and service, complete with frequently asked questions. That way, if your customer service rep is ever caught off-guard, they can just search your knowledge management base and find the right answer for the customer in seconds.
There are a number of apps for knowledge management so make sure to inform yourself about the industry standards. Notable examples include Freshdesk, Liveagent, Helpcrunch and others. Just like with your CRM, experience with any reputable knowledge management base app is beneficial.
Soft skills
While hard skills can be taught, there is a certain number of soft skills that are imperative for success in a customer-facing role. These are some of them.
4. Empathy
You'll notice that a lot of success in a customer service interaction is based on how the customer feels before, during and after talking to your customer service reps. Emotions play a huge role in how the customer perceives your customer service team, your product, and your brand. It's crucial that your customer service reps are empathetic and that they understand how the customer feels as they approach them.
Note that it is possible for a customer to finish a call/chat with a customer service rep and still not have their problem resolved, yet feel satisfied. It's not about getting the most revenue, it's about making the customer feel good through empathy.
What our reps say: "Addressing the needs of users on a constant basis can lead to a "copy/paste" approach that can cause some team members to become stale or robotic in their responses. Having empathy for the user and remembering that you are dealing not with a pile of words but a human being on the other end of that email helps to keep support efforts going no matter what."
– Jake W.
5. Clear communication skills
One of the most important characteristics of customer service is making sure that the customer fully understands what you're trying to say. The last thing you want is a customer service rep who mumbles, loses focus or expresses themselves in a way that is too complex to understand. In other words, you need someone who speaks clearly, uses concise sentences and language which is easy to understand.
The great thing is, this is one skill you can ascertain quite easily, through emails and video calls that occur during the hiring process.
What our reps say: "To me, one of the most important traits a customer service rep has to master is the ability to really listen. Not just superficially read through the customer's notes and questions, but to take time, if needed, to read between the lines, and really listen to the customer to understand them and to offer the best support experience possible."
– Kadri
6. Quick thinking
Last but definitely not least, this is arguably one of the most important characteristics of customer service. According to research, 82% of customers state that the number one factor for great customer service is getting their problem solved quickly. How quickly depends on the channel that the customer is using, with chat requiring the most rapid response – the average wait time for chat is just 45 seconds.
This means that you need customer service representatives who are quick on their "feet." and who act quickly. There are practical ways to test this soft skill, including taking a timed test.
What our reps say: "Being a good communicator will only get you so far. If you're unable to help users fix their actual problems, you will fail pretty quickly."
– Vedran
7. Positive attitude
You won't always be the one who's right – sometimes the customer will complain about an issue where you as the company have wronged them. For example, a part of your app is not working, you didn't ship a product on time or someone sent the wrong order. In situations like these, it's crucial to remain positive and respond to the customer in a way that comforts them.
Moreover, not all customers will be nice and polite, especially if they have an issue with your product or service. Dealing with them in a way that makes them leave the conversation happy should be a must.
What our reps say: "I think positivity is a skill rather than a personality trait, turning not-so-great situations into a pleasant experience is an awesome skill to have. We are also dealing with constant changes and learning every single day, so open-mindedness to learn new things and have a great attitude while doing it helps a bunch."
– Eduardo
Wrapping up
Great customer service is a necessity, no matter what type of business you run and what you sell. With the right mix of hard and soft skills, you'll have a customer service rep that makes your customers happy and leaves the best impression of your product or service.