We thought we had it all planned.
My best friend wanted a destination wedding in Bali, and we were determined to make the experience one that she would never forget. We found a charming beach with a single hotel that would accommodate the entire wedding party and guests, sourced a local florist to turn the wedding and reception into even more of a tropical paradise, and ensured that our bridesmaids' dresses were made from stylish but breathable fabrics. Since I had the most frequent flyer miles lined up, I even flew to Bali a month before the wedding to check out the beach, the hotel, everything.
It was perfect.
Then why was the actual wedding day anything but?
Don't get me wrong: my best friend married the man of her dreams, the food was outstanding, and I wish I could have bottled the scent from those flowers. But the beach wedding was literally a wash because it rained all day.
In our quest to plan the perfect wedding, we'd forgotten one essential step when an outdoor wedding is involved. The weather.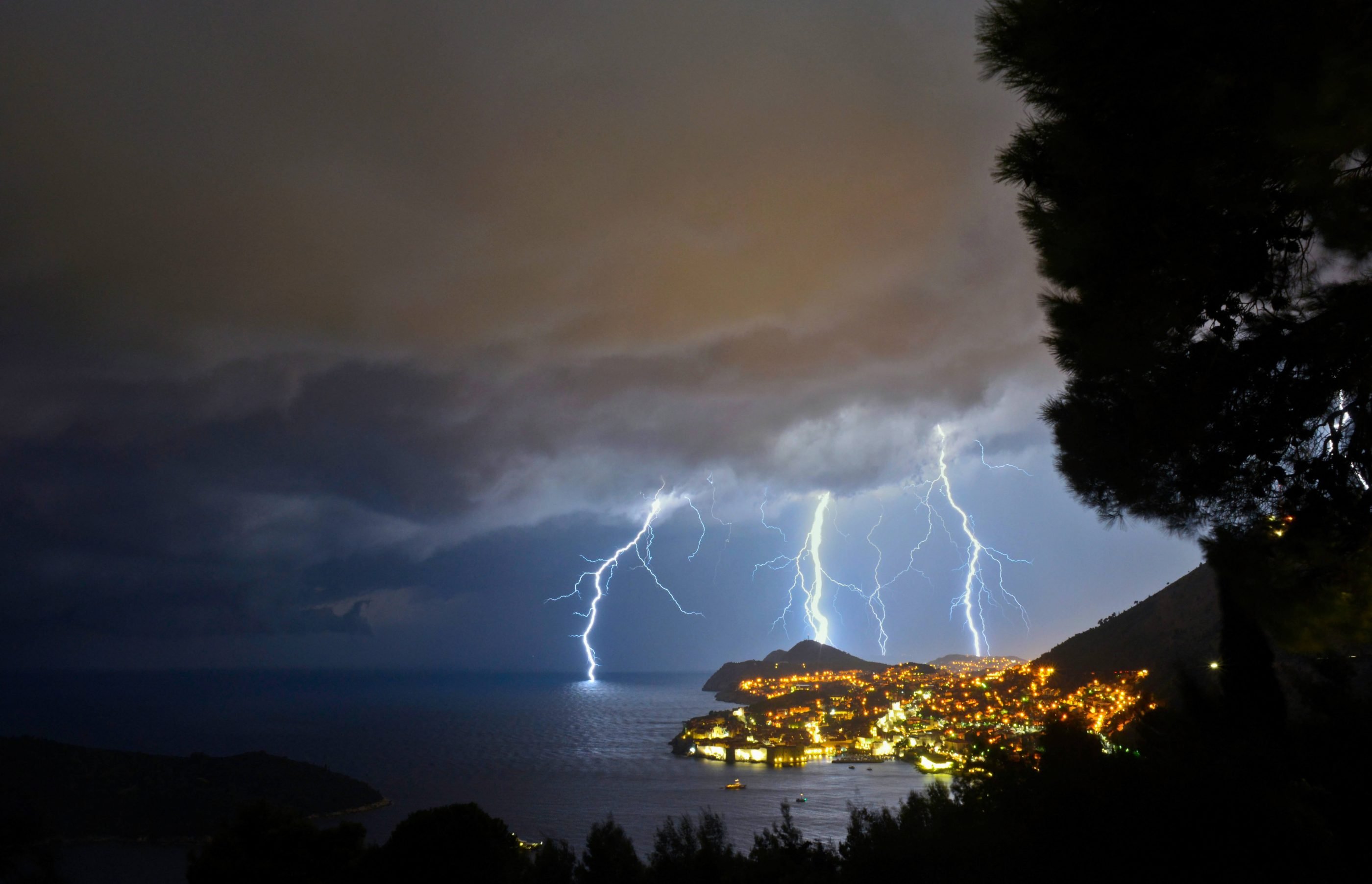 Fortunately, the hotel lobby was like something out of a tropical getaway, so the ceremony was an aesthetic success, but gone was the idea of exchanging vows while the surf roared gently in the background. Trust me, the roaring of thunder and a gentle surf are not the same things.
I learned that day how important it was to forecast. Not just the weather or the stock market, but any important project that has a lot hanging in the balance. This article explains why forecasting is the secret ingredient that your team needs in 2019, and how you can use it to create a recipe for success.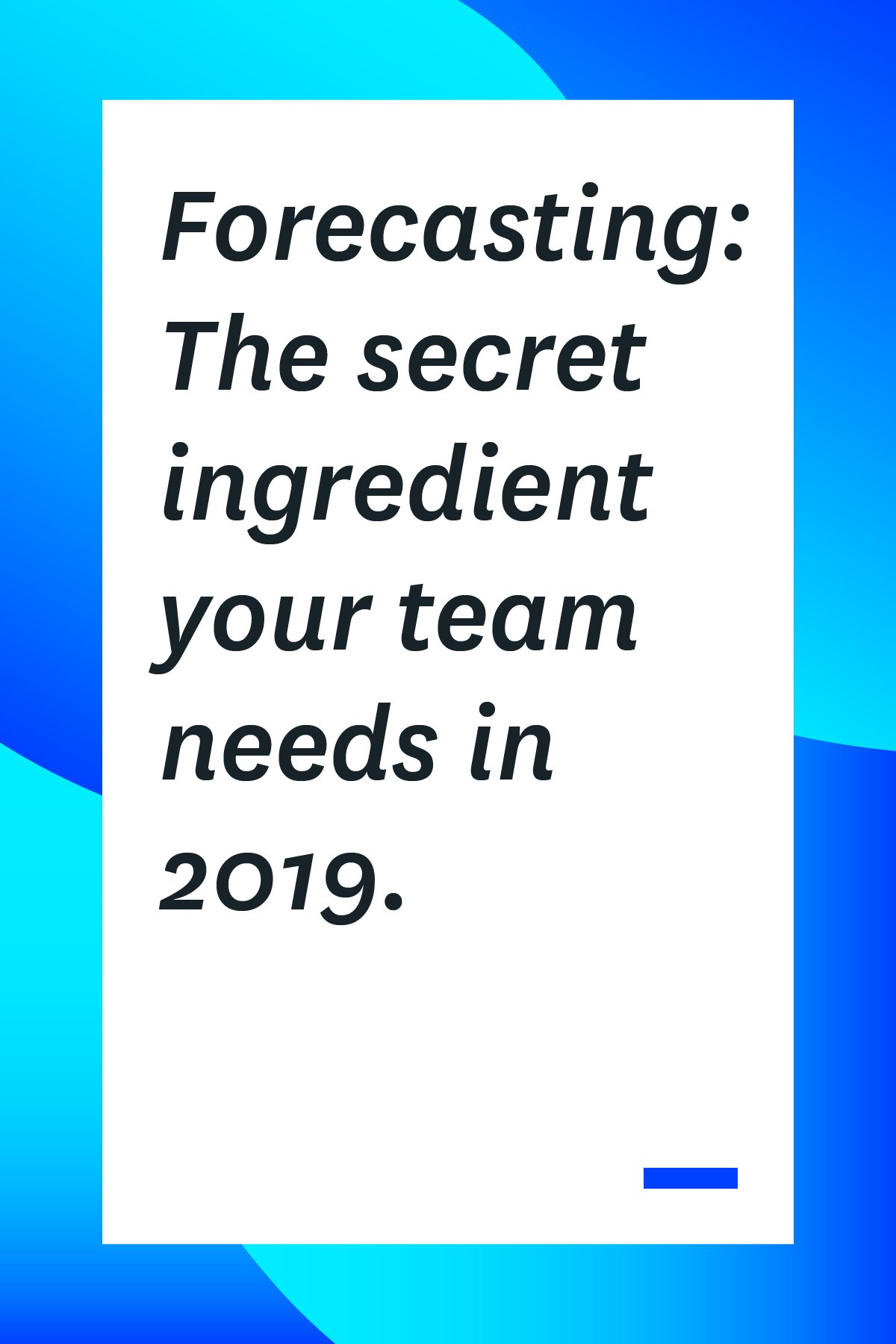 What is Forecasting?
A forecast is a prediction about a future event based on assumptions or evidence. In project management, forecasts typically involve data analysis, such as a close examination of how popular the current version of a project is before deciding to invest time and money in making it even better. When you forecast, you will have a good idea of:
How profitable a project will be
What you will need to complete all deliverables
For example, you've been tasked with enlarging a database of annual fashion show events from across the globe. Judging from the increasing subscriber counts since the original product was launched last year, you agree that the project has the potential to do well. Now, to make it happen, you have to forecast:
How many team members you need in each skill set, from programming to researching and writing.
What tools and resources you will need as the project progresses from one phase to the next.
How much time will be needed to complete each milestone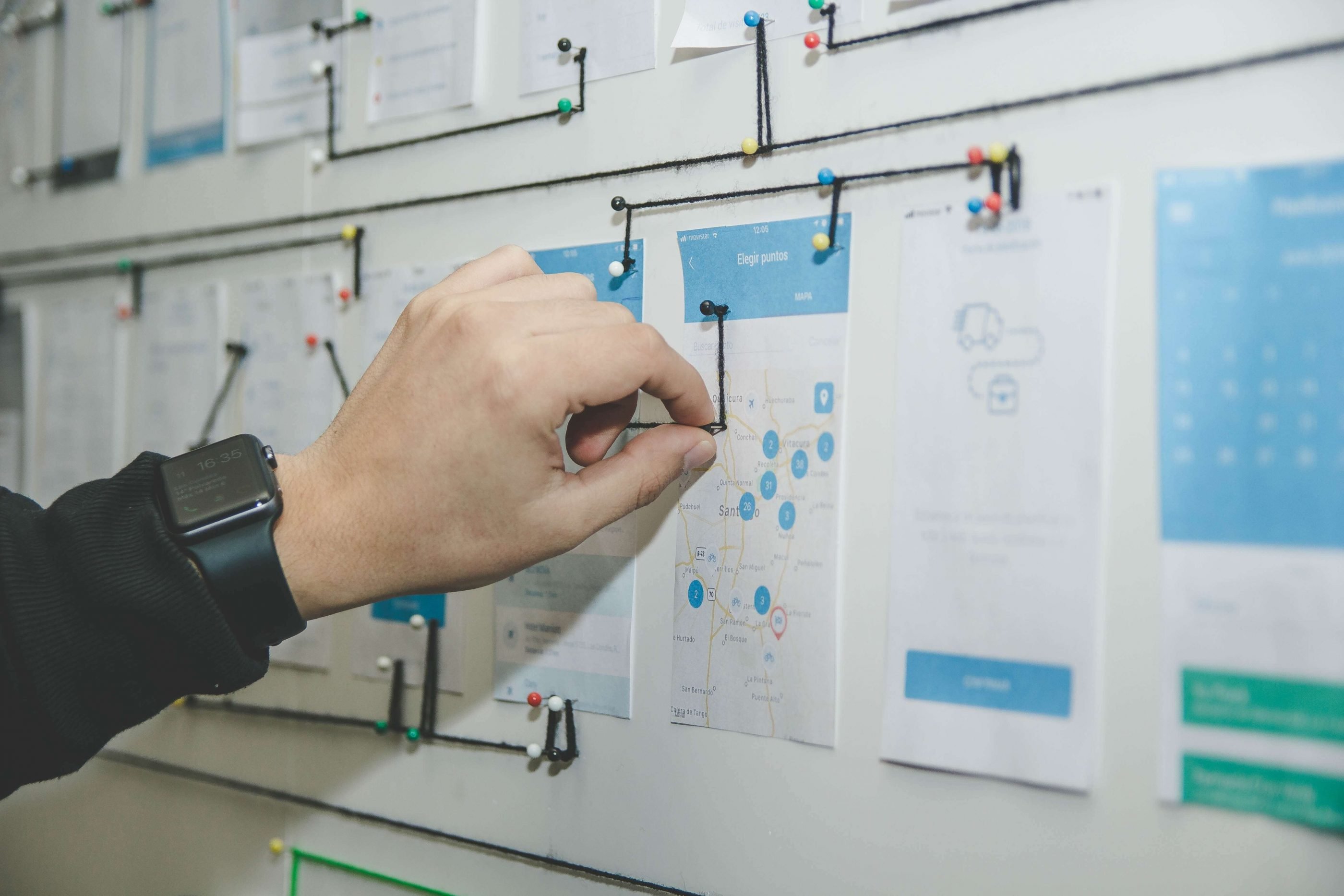 Without the ability to forecast, you could end up with an unrealistic timeline, not enough team members, and an insufficient budget.
Forecasting is often used in both business and project management, as it can inform one's decisions regarding resources, staff, and timelines and, as you've seen from the example above, makes it easier to carry out long-term strategic planning. However, many business leaders and project managers don't do it well.
This has nothing to do with natural ability: forecasting is a learned skill that anyone can successfully adopt. The problem is that too many managers confuse it with making plans and establishing goals. They're not the same thing.
Forecasting vs. Goals and Planning
When you forecast, you're attempting to predict the outcome of a project or business initiative based on all of the information available to you. This includes but is not limited to:
Past experience with similar conditions
New and historical data
How well you understand the conditions that contribute to a successful forecast
When you create a goal, you're indicating what your desired outcome is. Goals are an important part of the forecasting process, but ineffective unless you have a plan in place for achieving them. Plans are strategies that specify the actions needed to make your forecasts and goals match.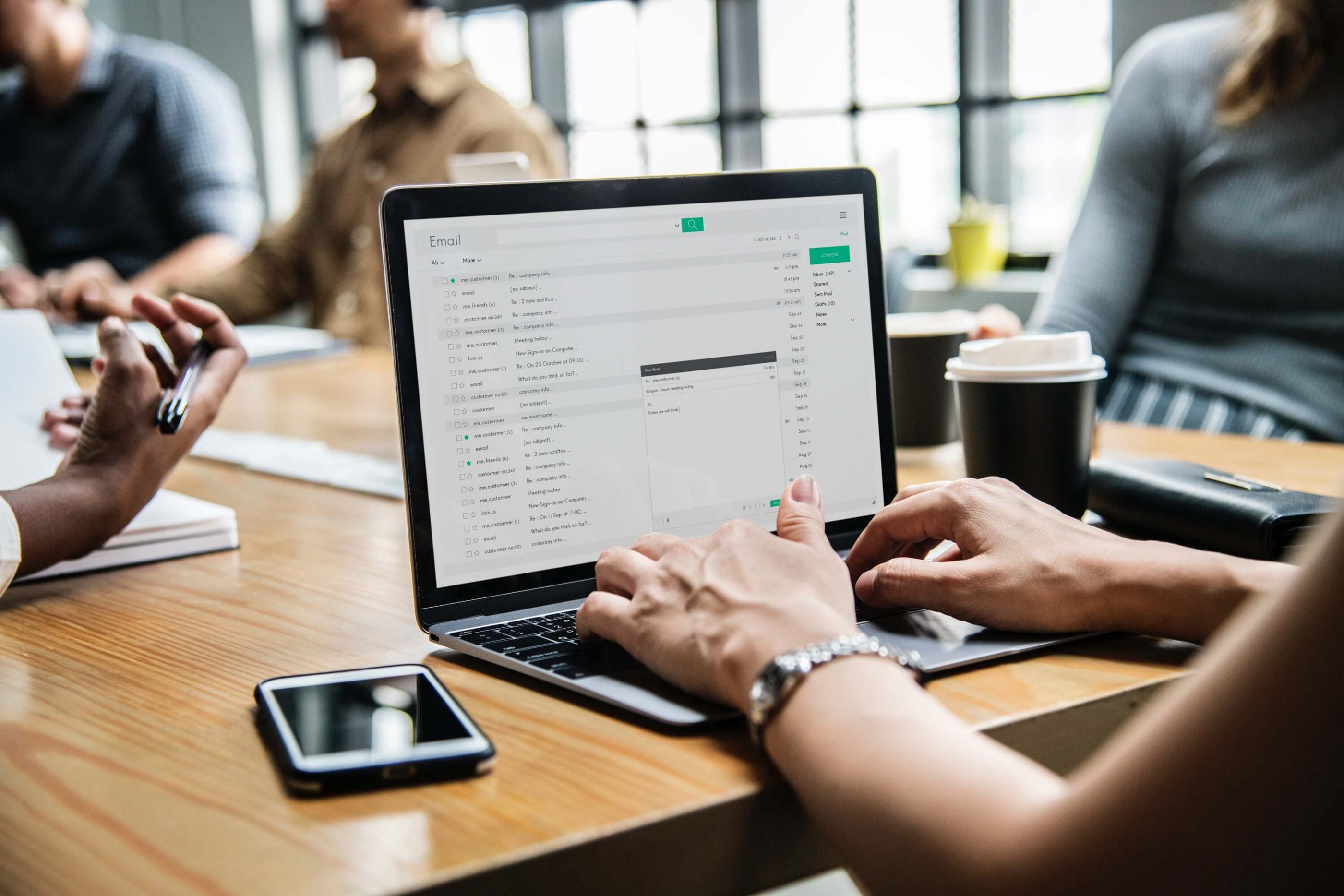 Different Levels of Forecasting
Depending on the stage you are at in the project, you may need to make a forecast that is short-term, medium-term, or long-term.
Short-term forecasts are recommended when you're assembling your team, ordering resources, and booking an appropriate size work area. These decisions allow you to get the project off and running.
Medium-term forecasting is necessary when you have to determine future resource requirements. Examples might include renewing software licenses that are about to expire, hiring new personnel with a needed skillset, or investing in new equipment or machinery.
Long-term forecasts are an essential part of strategic planning. They take account of variables that are broader in scope, such as industry trends or environmental factors that could affect the future success of the project deliverables.
Now Here's How You Do It
Regardless of whether you need to forecast the needs and events of the next day or the coming year, there are five steps you need to take.
Define the problem. This initial step can be tricky and requires you to understand what your forecast will be used for. Are you specifying market challenges that will dictate the direction the project will take, or making sure you have enough programmers for the tasks ahead?
Start gathering information. With forecasting, there are generally two types of information you're going to need: statistical data and insights from people whose skills or accomplishments can help inform your decision-making. Make sure you're using a good statistical data model that doesn't retain outdated information.
Carry out a preliminary analysis. Use a reliable software to transform the data into graphs. Then examine the results. Are there any consistent patterns? Seasonal changes or other elements that influence events? For example, when you're trying to make sure that you have enough of a particular resource for the fashion database project, you may notice that the resource is rare or unnecessarily expensive at certain times of the year.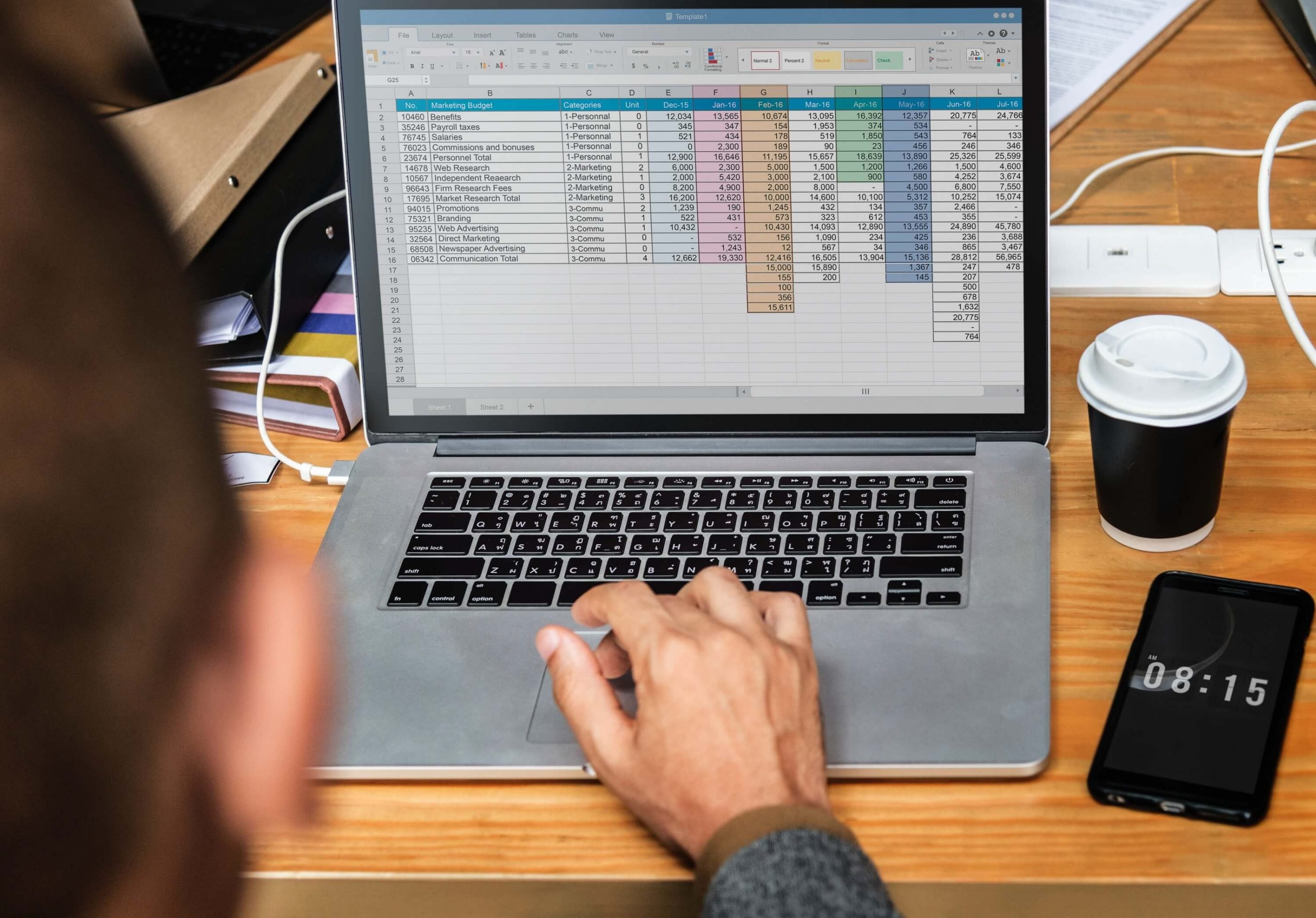 As a project manager, one of your primary responsibilities is ensuring that your team's workload is both balanced and properly prioritized. Everyone has what they need to do their jobs and accomplish deliverables. This requires you to understand the following:
What skills are needed to execute the project in question
The extent of the team capabilities and expertise available
Whether you may need to bring in outside resources, such as people with specialized skill sets, to achieve necessary objectives
The forecasting process can strengthen your effectiveness as a project manager because it gives your goals and plans a comparatively reliable foundation. You will also understand and be able to prepare for all risks and constraints that could occur for this type of project, which in turn increases the probability of a successful outcome.
Tools That Make Your Forecasts Solid
There are many powerful project planning tools that assist with your forecasting. One of the most widely used resources is Toggl Plan, which is browser-based and packed with powerful but user-friendly features that allow you to properly schedule staff and monitor project progress. For example: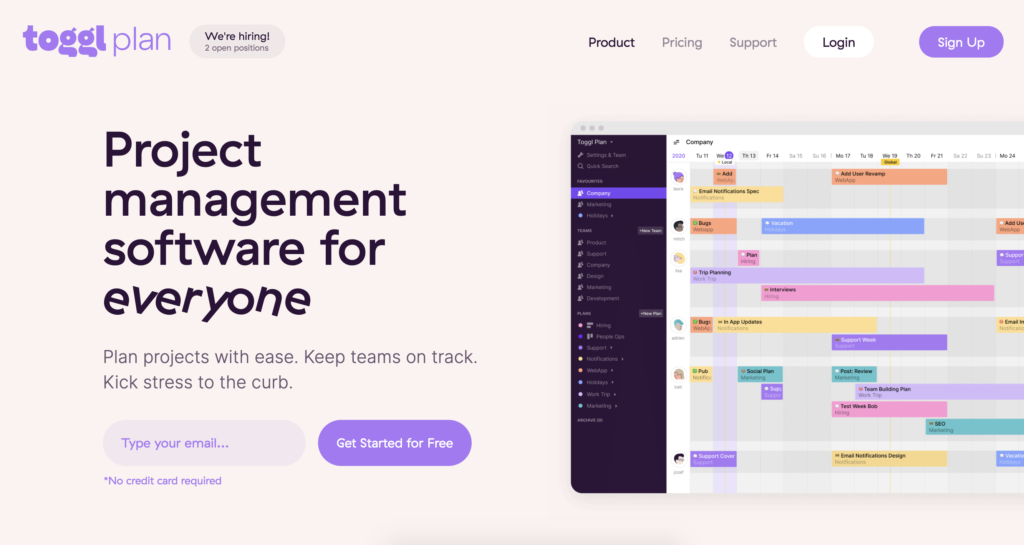 Create a staff schedule that's pleasing to look at and easy to follow. These charts can be color-coded for easier information grouping, so each person knows what they have to accomplish and when. When things change, creating an update is as simple as dragging, dropping, and adding new details. As the project manager, you will always have an excellent overview of what everyone is working on and can redistribute workloads if you see that any team members are overloaded.
Put together a timeline, complete with milestones, that can keep everyone on the same page. Toggl Plan uses a Gantt chart alternative that makes it easier to organize the project and maintain control over the outcome. Adding a task is as easy as clicking on the timeline, dragging it to an appropriate length, assigning it to a team member, and indicating the start time, projected end time, and duration.
Use the Zoom feature to look beyond the current week's schedule and get the bigger picture. You can zoom out to a week, month, three months, or even a year. You have access to a goldmine of information for forecasting purposes.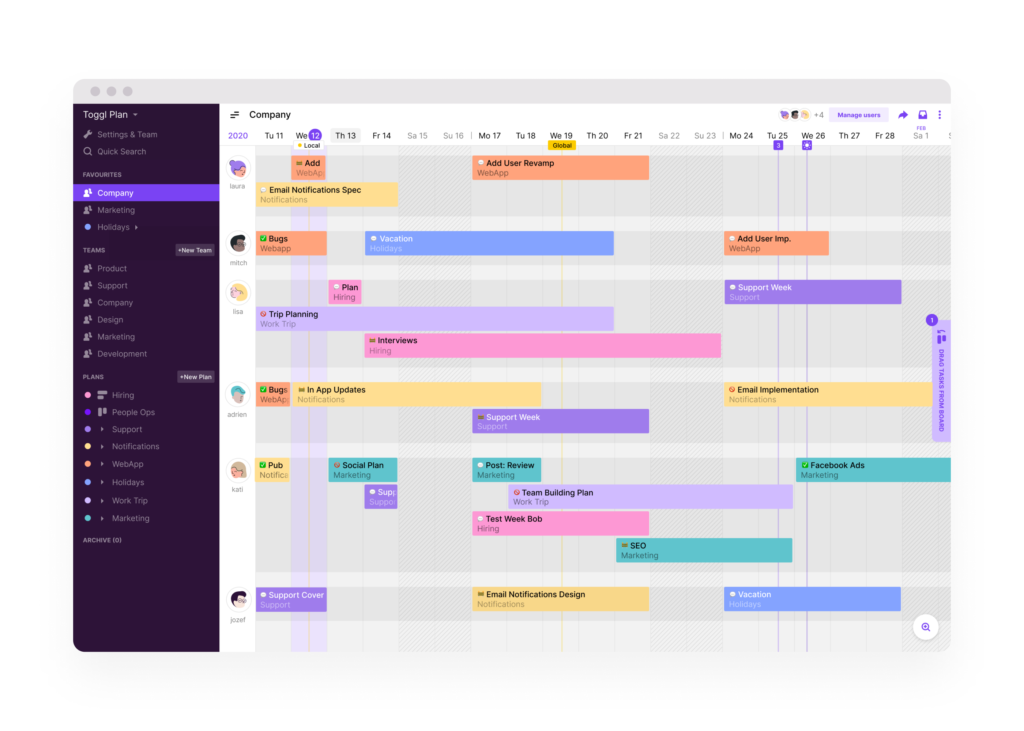 Toggl Plan is often referred to as the ultimate collaboration tool because when staff schedules or the timeline changes, everyone will be able to see the updates when they log in again. Maybe even soon, as Toggl Plan integrates with popular messaging app Slack, so Slack users will instantly be notified about the changes.
Conclusion
Project management has a lot of moving parts, and forecasting is one of the most essential steps you will take during the initial stages of the project. An effective forecasting strategy will make it easier for you to determine the project's scope, possible risks, and potential constraints, and plan accordingly. While you can't exactly predict the future, you can make your projections as accurate as possible, and that may be all you need to rack up the successes in 2019.
Rose Keefe is an author and technical writer who has over ten years' experience in supporting project managers in the manufacturing and construction sectors. One of her primary responsibilities was developing product manuals that supported efficient use of industrial equipment. She continues to write on the subject of time management and commercial productivity for trade websites and publications.