Every business needs to keep their customers happy, and for many of them, this responsibility falls to their Account Executives. Whether you're in a state of growth or have an established customer base, you'll need to know how to hire Account Executives to keep your customers satisfied.
Many people think of an Account Executive as just another salesperson – they're wrong; there's so much more to the role than just closing new business.
Without knowing precisely what an Account Executive does, it's going to be hard to hire one. But, don't worry, we're here to help.
Welcome to the definitive guide on how to hire Account Executives. In this article, we'll look at exactly what an Account Executive is, analyse the attributes that make them so great and finish by guiding you through the process of how to hire Account Executives for your business.
Not got time for the full article? Jump to the section you need with the quick links below:
What is an Account Executive (AE)?
Account Executives (AE's) do much more than just sell. Account Executives are responsible for managing and growing existing client accounts, ensuring they support those customers to deliver their requirements and overcome their business challenges.
When we compare an Account Executive to a Sales Development Rep (SDR), the former cover the end-to-end management of clients, rather than just fishing out new leads. 
Sure, there are significant elements of sales in here too. Growing customer accounts inevitably involves finding opportunities to sell even more. This is why you'll see the job title of Sales Account Executive and Account Executive used interchangeably.
Ultimately, it's a balancing act. An Account Executive's role is to build a solid relationship with their clients to ensure they're happy with what they currently buy whilst looking for new opportunities to continue upselling where relevant.
What to Look for in a Superstar Account Executive
With Sales Executives responsible for more than just straight up selling, they need a more comprehensive range of skills. On top of the skills necessary for a traditional sales role, here are some key attributes all great Account Executives possess:
They're Great Two-Way Communicators. For Account Executives, communication goes two ways. AE's spend a lot of time listening to their customers, working to understand their requirements, feedback and concerns. They'll then need to articulate solutions and updates to meet those customer needs.

They Build Strong Relationships. With existing clients, it's all about the long game. Managing and growing accounts happens over months and years, and the best AE's build long-term, strategic relationships with their clients.

They're Highly Organized. Account Executives need to manage their customer accounts effectively. To do this, they need to be on top of scheduling client meetings, following up on questions and updating their CRM systems. The best AE's are the ones who can service their clients' needs at the drop of a hat, all thanks to their organized way of working.

They're Detailed Researchers. AE's need to have their finger on the pulse, keeping across the latest trends in their sector to anticipate opportunities. Great AE's will spot events such as company acquisitions and legislation changes early on, enabling them to support the customer with new and enhanced products and services.

They Negotiate Hard. As the products and services a client purchases evolve, there will be opportunities to optimise commercials on both sides. Long-term clients expect better deals based on their loyalty, whilst AE's have account growth targets. The best AE's understand this balance and must be strong negotiators to provide the best outcomes for both their customers and their own business.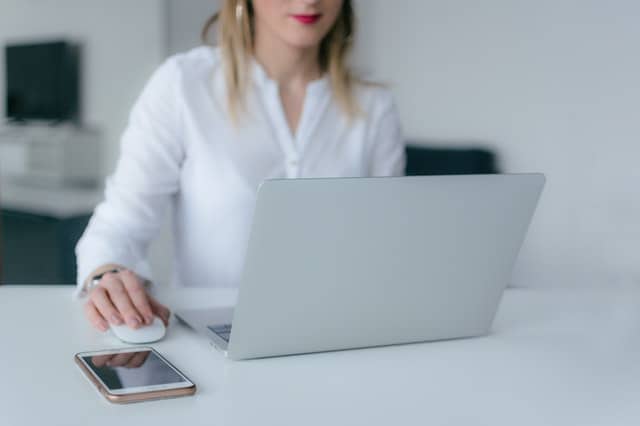 How to Hire Account Executives For Your Business
Now you know what an excellent Account Executive looks like, it's time to take the next step. Here's our five-step guide on how to hire Account Executives for your business.
Step 1 – Check You're Ready (When to Hire an Account Executive)
Before jumping into hiring an Account Executive, it's worth pausing to check you're ready.

Especially for start-ups, hiring your first permanent team member can be a daunting step. You'll know when to hire an Account Executive after asking yourself these three questions:
Are we established enough? – Many companies will base this on revenue, with SaaS companies viewing the $1m ARR milestone as their threshold to hire an AE. Ultimately, ask yourself if you have the sales foundation (and forecast) to support the costs of a new hire.

Do we have enough customers? – Sounds simple, but if you don't have enough customer accounts to fill an AE's diary, you're losing money by employing them.

How do our customers feel now? – If you're getting negative feedback from customers on the service they receive from you, you need to fix it. Dedicated time from an experienced AE may be what you need to turn the tide on an unhappy customer.
Step 2 – Build Your Job Spec
Now you know you're ready to find an Account Executive, and you know what makes a great hire, it's time to put together a job spec.
There are loads of Account Executive job spec templates out there but remember to put your own twist on things. Use the job spec to sell what your business is about, who your typical customer is, and your expectations on what an AE will deliver. 
Ultimately, you want to attract candidates that fit your style, so express your company values and culture through your tone of voice and include links to your website or social media so candidates can learn more about you.
Once your job spec has been created, get it out there and in front of the Account Executive community. Job boards, social media, and your company's website are your best friends here!

Step 3 – Test Candidates on Their Skills
As we've seen, great Sales Account Executives possess a unique blend of skills to build and grow effective relationships. It's almost impossible to validate these skills through a resume, so why not try a skills test instead?
Here are the benefits to you:
Skills tests are customisable to your specific AE role, not generic positions ✅
You get instant assurance that candidates can deliver what your customer needs ✅
It saves you time sifting through hundreds of stale resumes ✅
Detailed analytics on your top-performing candidates ✅
Here are the benefits for your candidates:
Skills tests are engaging and allow candidates to showcase their skills ✅
Test reports provide instant feedback on their performance vs. other candidates ✅
Candidates get a clearer picture of what to expect from the role ✅
Candidates get a better sense of your culture and what makes you different ✅
We think skills tests are much better than resumes, but we're biased. Hear what some of our customers think if you don't believe us!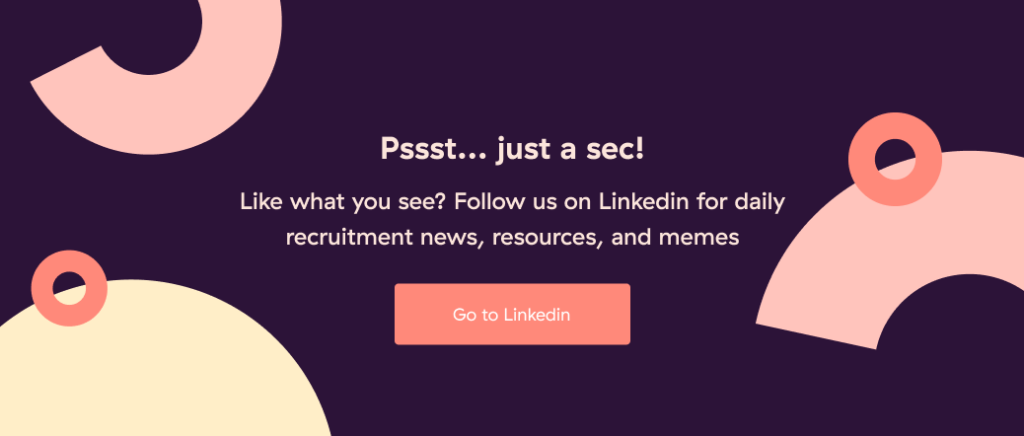 Step 4 – Get To Know Each Other
With all your candidates tested, it's time to take the top performers on to the next stage.
Interview your candidates to understand more about them and check they'll be an excellent fit for your business, both personally and professionally. Ultimately, your AE's are a customer-facing representation of your business, so you need to ensure your values are aligned.
Remember, an interview is a chance for candidates to get to know you as well. Put yourself in your candidate's shoes to consider the questions they may have. This may include formal expectations such as pay and holiday allowance, but remember to discuss additional perks such as social events, volunteering opportunities, and remote-working setup.
Step 5 – Make The Hire
Once you've interviewed all your candidates, it's time to make the all-important decision and hire your next Account Executive.
Now the real work begins! Get together with HR to get your new employee introduced to the team, onboarded and trained up as quickly as possible. That way, they can start delivering a fantastic service to your customers and crack on with growing those accounts!
Summary
Account Executives are the members of your team tasked with keeping your customers happy whilst boosting your company's income. It's a difficult job that's about so much more than sales and requires the ability to build relationships and negotiate deals, all while being super organized.
Because so much of being a great AE is skills-driven, it's hard to know how to hire Account Executives. We recommend ditching resumes in favor of skills tests to effectively uncover the candidates that can actually deliver the service you and your customers need.

James Elliott is a Strategy Manager and Writer from London, UK. When not working on the day job, James writes on a variety of business and project management topics with a focus on content that enables readers to take action and improve their ways of working. You can check out James' work on his website or by connecting on LinkedIn.