Workforce management is a vital aspect of a healthy business. If you're a business owner or manager of any kind, there are quite a few things that you should know about workforce management, and maybe even a few points you can improve on. Let's start from the beginning:
What is workforce management?
Workforce management is a blanket term used to describe all the tasks and activities needed to maintain a productive workforce. Some of those tasks include:
Forecasting

Performance management

Intraday management

Timekeeping and attendance
Of course, since you're responsible for maintaining a productive workforce, there are basically an infinite amount of responsibilities you may have. Your job is to keep the workforce running at full potential at all times and to look for new ways to improve productivity.
Besides the day-to-day tasks, there are a number of ways that you can improve your workforce management skills.
Create a positive atmosphere
Nobody wants to work in a bad atmosphere, but this tiny little detail is one that is often overlooked by managers, or drowned out by other tasks. The idea is simple: if the team isn't happy, they won't perform very well. And remember, your entire job revolves around them performing well.
You can combat unhappy team members in a number of ways. Simply asking them what you could be doing better is a good way to approach it, but most team members simply want to feel included and important. Let them know that their opinions matter, and try your best to honor those time-off requests. Be as flexible as possible and show the rest of the team that you're putting in effort to make their work atmosphere worth working in.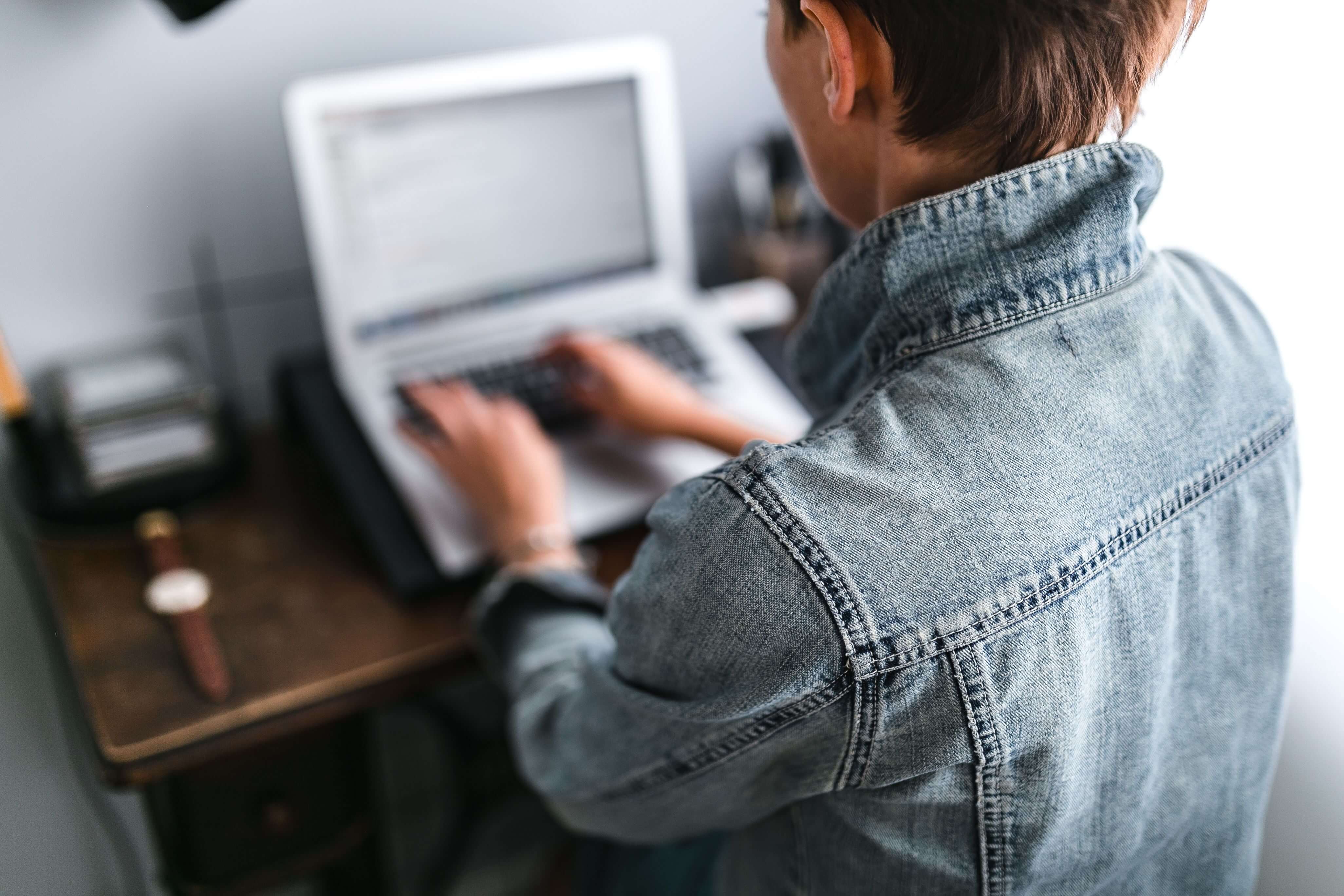 Keep communication open
There's only one way to pass information from person to person: open communication. Communication is often regarded as the cornerstone of any business because it is the backbone of success.
Open communication can be a big category. It's not just a casual conversation on lunch break. You should constantly be on the lookout for ways to make your team member's jobs easier so that they can be more productive. The only way to understand what they need is to communicate.
Regardless of what everyone needs, you should always keep multiple lines of communication open, and encourage everyone else to do the same. In a sense, have an open door policy. Make sure everyone knows that you are there when they need you.
Set attainable goals
As a workforce manager, you should constantly be looking towards the next goal and encouraging your team to do the same. Goals are like stepping stones that lead the team to the end of a project. They're milestones that you can look forward to.
It's important to set goals that you know everyone can achieve, including yourself. If you create a ridiculous, impossible goal, then you're only setting yourself up to fail, and discouraging a lot of people along the way.
Know your company
Knowing how your company works is just as important as knowing how your team works. There will be countless hours of research that needs to be done in order to build a strong business plan, and not knowing the ins and outs of your company will only make that task harder.
Carefully go over and analyze the company's strengths, weaknesses, opportunities, and threats by using something like a SWOT matrix. Be very upfront and transparent about what could potentially be holding you back. Pay attention to which team members excel in certain areas or departments and help them grow with the company. Look into each area of the business separately and determine the best method of attack.
Use the best software
As a workforce manager, you have to keep up with every moving part. There's a lot to remember. Not only are you concerned with personal tasks, but many other people's' tasks as well. Your job would nearly be impossible without the help of software or other tools.
Toggl Plan is a great option for anyone in workforce management. The simple Gantt chart alternative is so easy to use that you'll wonder how you ever managed your workforce before. It's never been easier to create and edit timelines for everyone's schedule, organize your day-to-day operations as well as long-term projects, and estimate time.
Toggl Plan is a very simple tool that allows you to create and navigate projects and timelines beautifully and seamlessly. Here are some of the key features: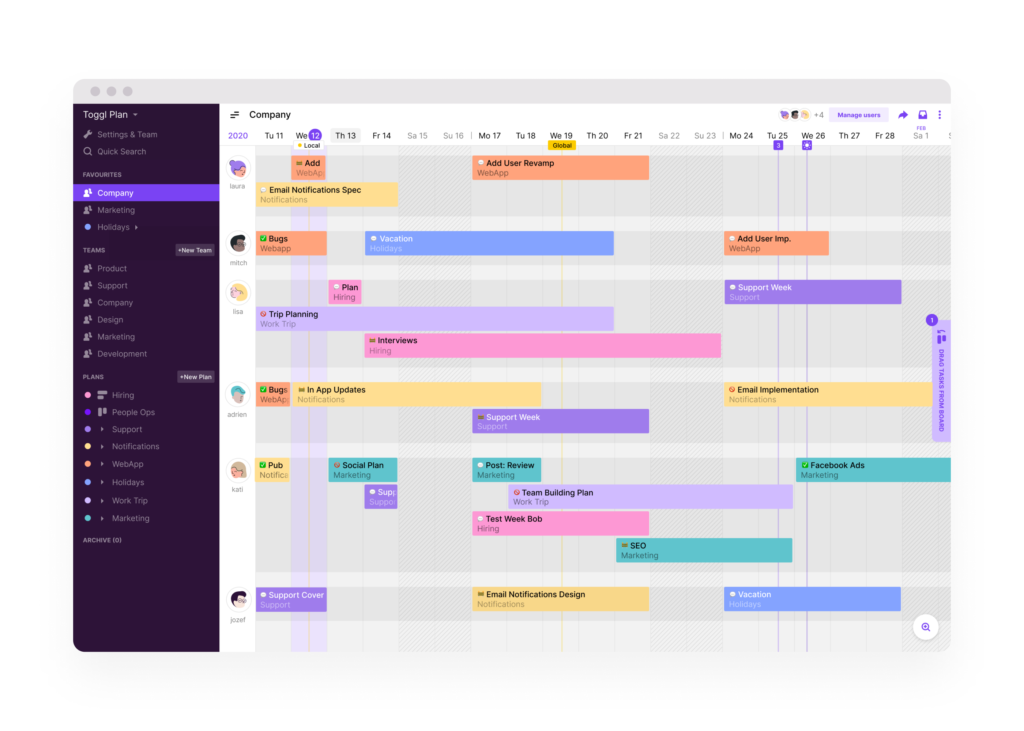 Remember when we talked about keeping your team happy? Team timelines are a great way to keep track of everyone and what they're up to. If a team member has a sick day or vacation, you'll easily be able to wiggle it in to the timeline so that the entire team can see.
You can use the Toggl Plan button to integrate Toggl Plan with all your favorite apps, including Slack for communication and Trello for project management.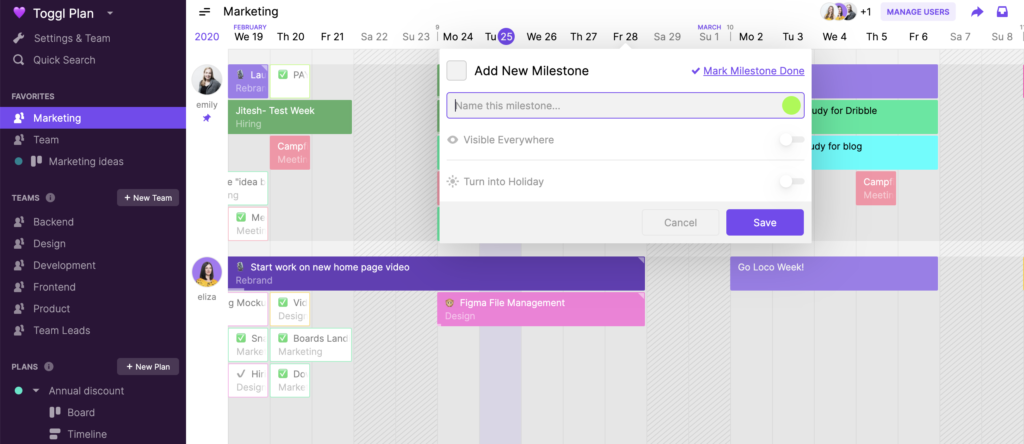 One of the most helpful and possibly the most simple feature Toggl Plan offers is the milestone feature. Milestones are used as checkpoints for you and your team. You can break long and seemingly endless projects down into bite-sized pieces. It helps everyone maintain motivation, and it gives you a change to assess the project and change the plans if needed.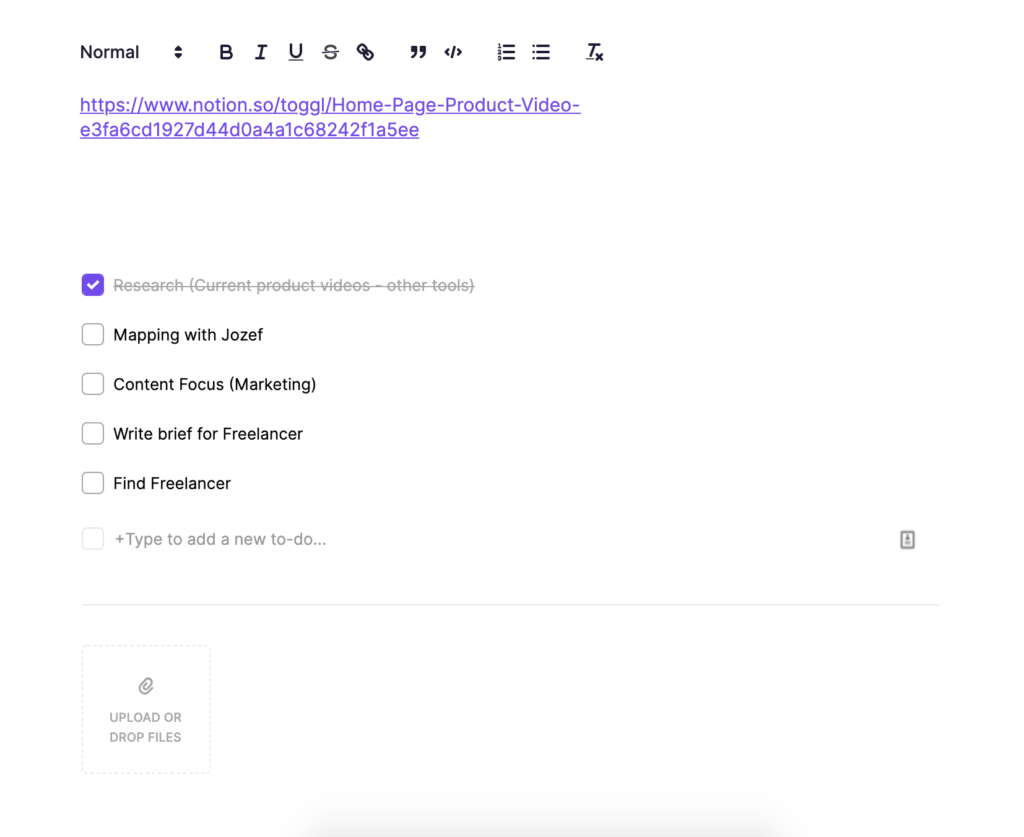 Everyone likes a good list. Checklists keep you organized and ensure you never forget anything. The checklist feature from Toggl Plan is another simple and powerful tool that allows anyone to take on any project one step at a time. As you complete each task or subtask, you can simply check the box next to it so that you and everyone else knows that it's done.
Effective workforce management can mean the difference between failure and success. The best part is that it's easily attainable with dedication, research, and the help of Toggl Plan. Sign up for a free Toggl Plan trial and give this workforce management software a try.
Like many other people, Zach McDaniel gained his knowledge of management and project management through research and necessity. He believes that the most interesting thing about project management, management, and productivity is that there are so many different strategies, so there's always something new to learn and share.