Whether you work in an office or remotely, you need a good project tracker app to help you stay on top of all the moving pieces at work. A useful project tracker app doesn't need to be complicated or expensive, but it certainly must meet the needs of your team. There are lots of useful apps out there, so picking the right one can get a little tricky. That's why we've come up with a list of project tracker apps that will make your next project a breeze: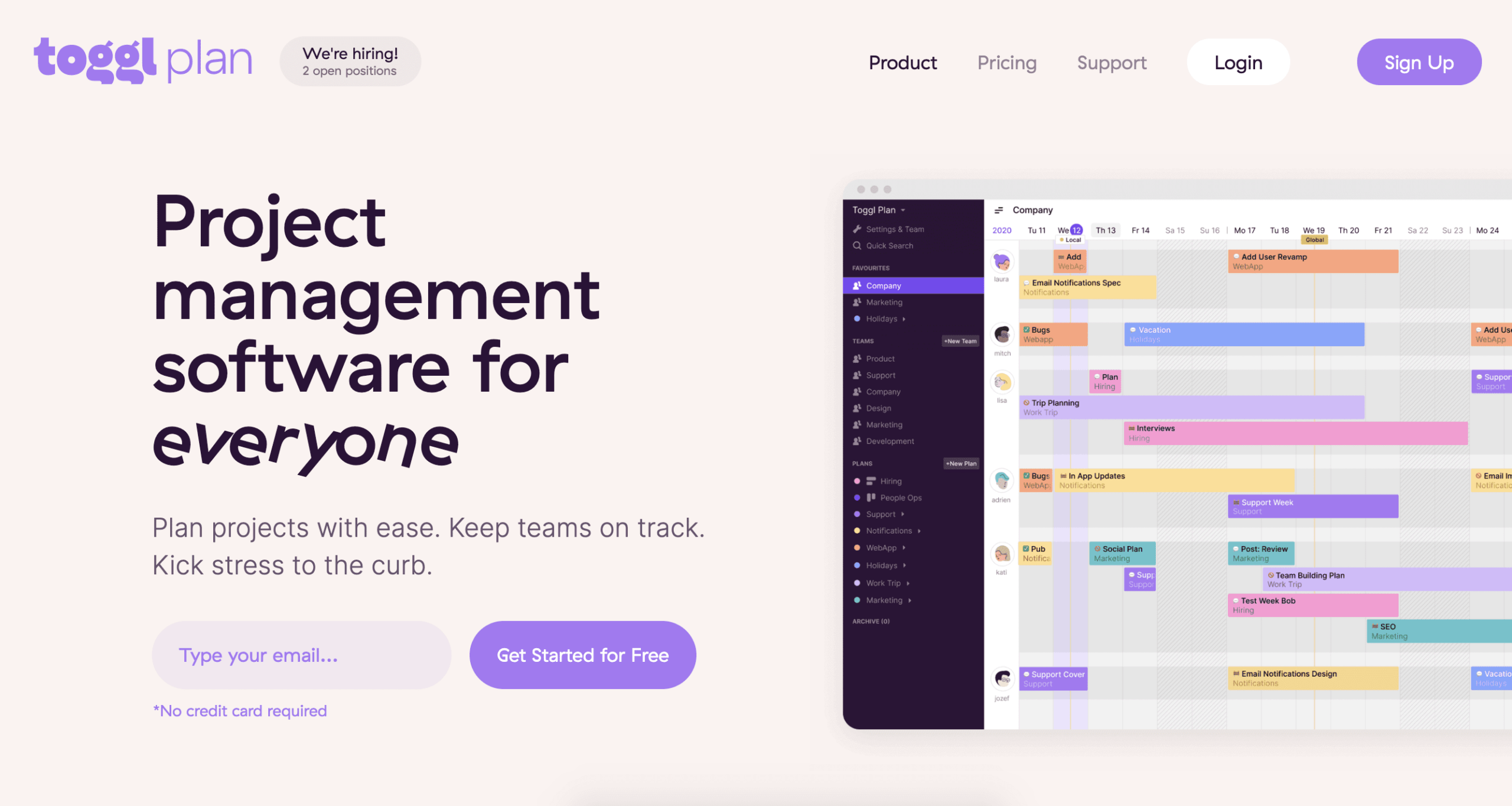 1. Toggl Plan
For anyone looking for simplicity, functionality, and streamlined design, Toggl Plan is your best choice.
The main interface functions with a drag-and-drop design that makes creating and editing your project timelines a walk in the park. Anytime you need to make a change, it's easy to do with just a few clicks. Once you've made the changes, your team's timeline will update immediately, and everyone will remain on the same page.
Toggl Plan allows you to break projects up into different segments. It's another great way to organize your timeline so that everyone has crystal clear direction. For example, there are typically 3 segments attached to any project: research, design, and development. By separating and distinguishing the three different segments, you've now given everyone a way to keep up with what's going on.
If you like what Toggl Plan has to offer, and want to know more, try it free for 14 days so that you can give some of those helpful features a spin.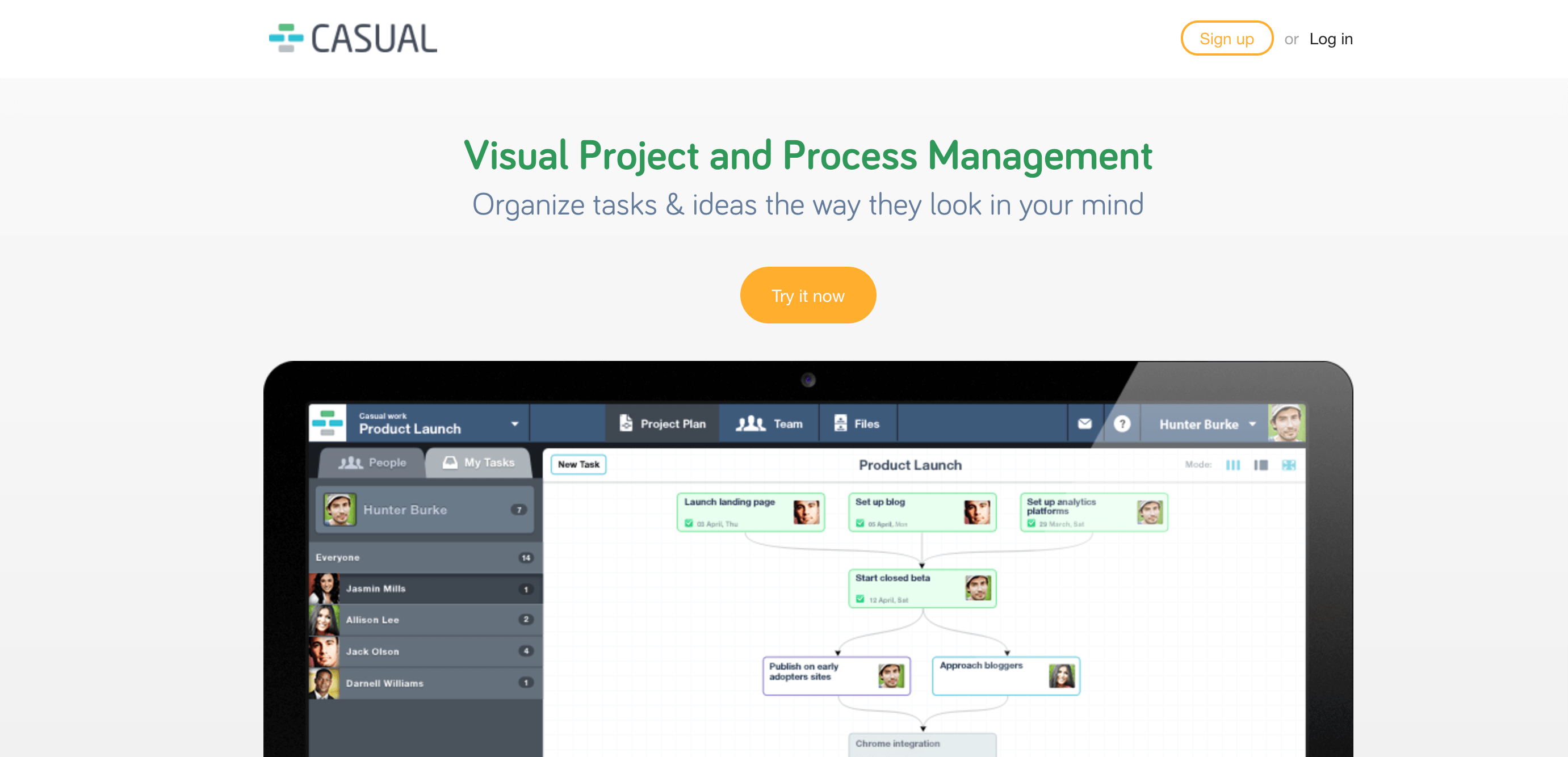 2. Casual
Casual is a great project tracker app for personal use and small teams. What makes it unique is the way you create your timeline. On the main interface, you basically draw up a flow chart between tasks. It's an easy way to keep track of dependencies between tasks, but you can see why it would be extremely confusing for larger teams or big projects.
Because of its simplicity, it's very user friendly and easy to pick up and go. It's very visual, so anyone can jump right in and get a good grasp of the project at hand.
Although Casual is currently lacking in the feature department, it's a great tool for beginners. If you're looking for a tool that's strictly a great project tracker for small teams, Casual might be a great option for you.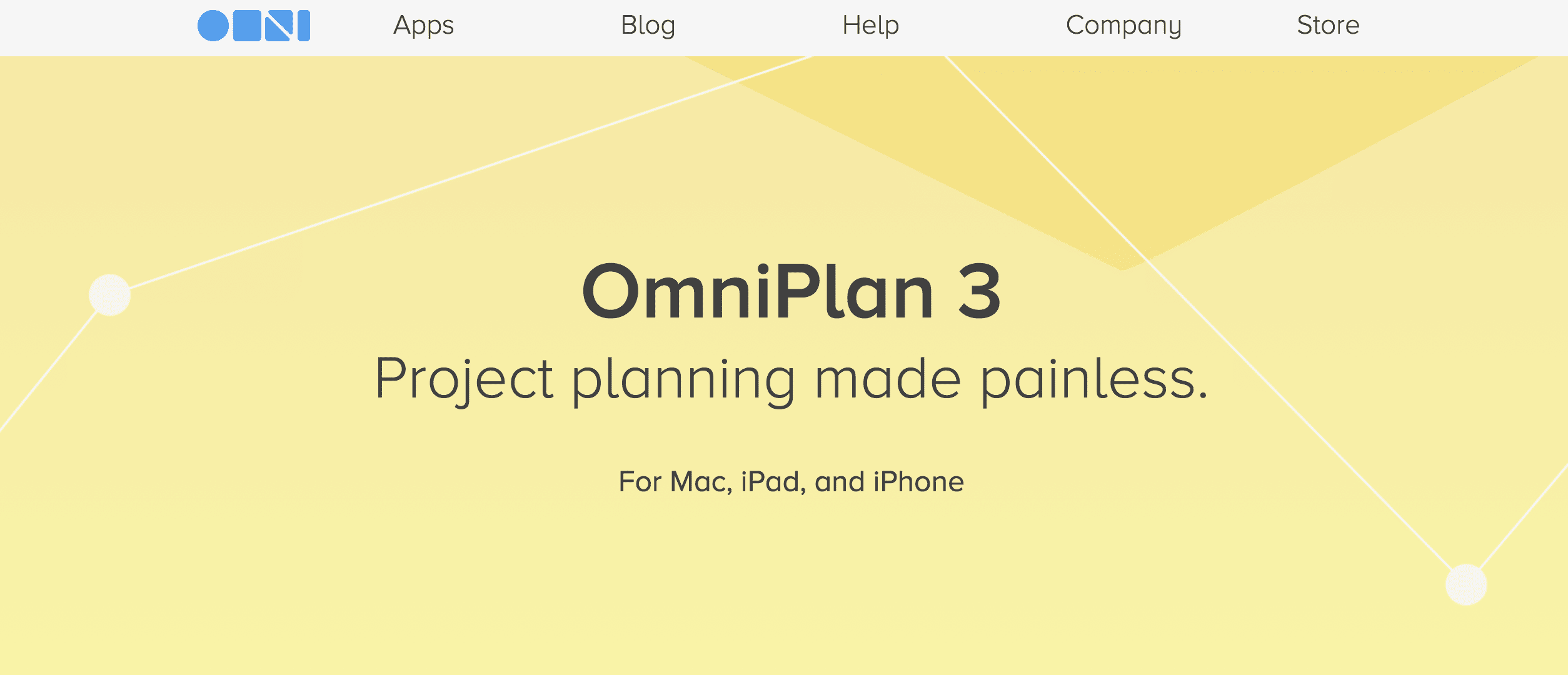 3. OmniPlan
OmniPlan is a visual tool that acts as a Gantt chart alternative. The app is very straightforward and offers a lot of helpful features.
You can hide dates and times that aren't relevant to your team, which is a huge help when you need to stay focused. If you've used other Omni products before, then you'll have no problem jumping right into OmniPlan, as it uses the exact same interface.
OmniPlan also has milestone tracking and cost-to-completion tracking. The only downside to Omniplan is that it is only available on iPad and Mac.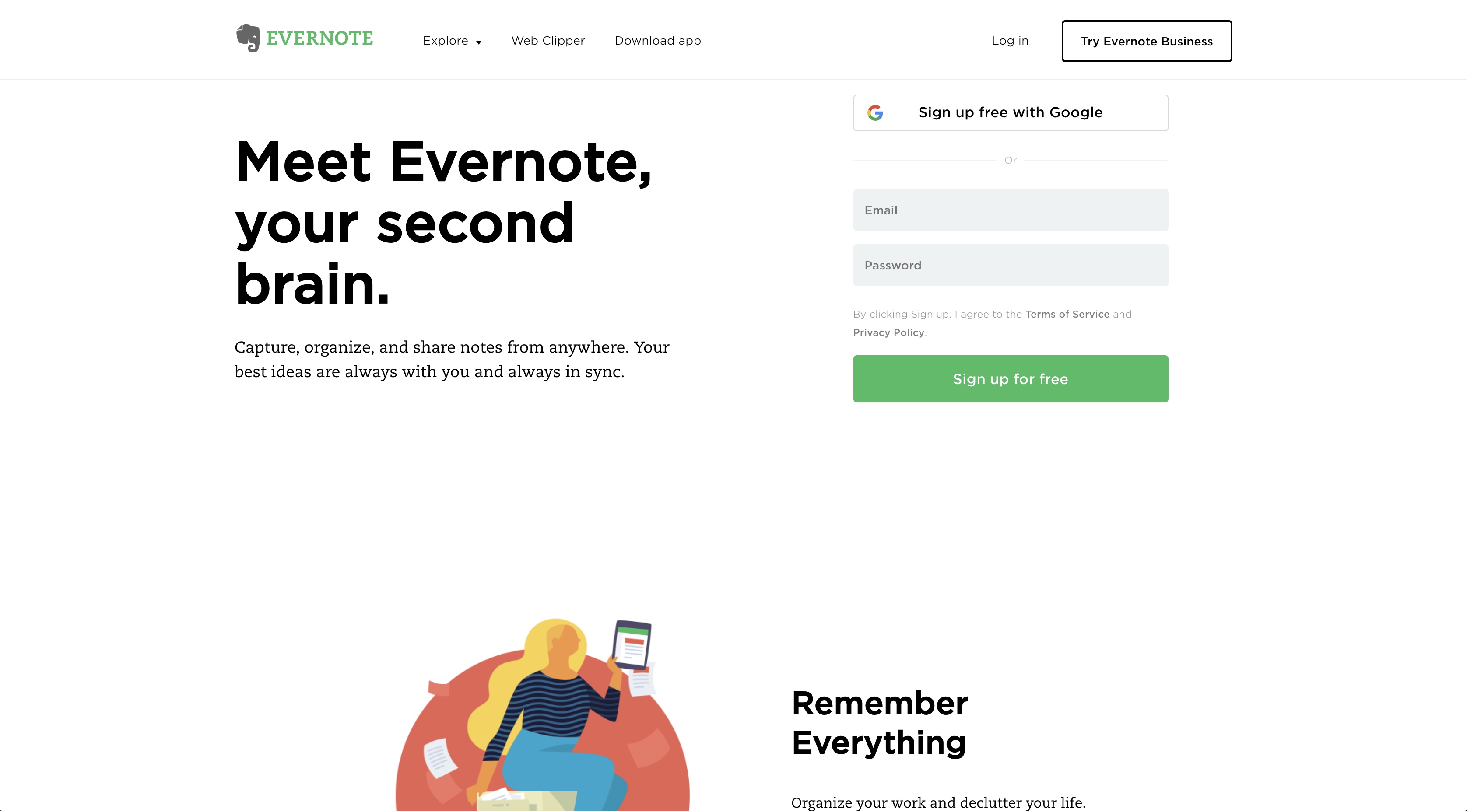 4. Evernote
The coolest thing about Evernote is that it wasn't originally intended to be a project tracker app. Over the years, their features have evolved in such a way that users have found it as a very easy way of keeping track of their projects.
Evernote is a great productivity app that gives people access to effortless syncing and extensive note taking. It's simple to use, and allows you to stay organized when working with multiple projects.
Evernote has been criticised over the recent years for skyrocketing their prices and adding quite a few unnecessary features, but their free version is still very applicable to project tracking if you're looking for an extra layer of organization.

5. Backlog
Backlog is a great project tracker for developers. There are plenty of features to help you create and manage schedules, prioritize tasks, and assign tasks, but what makes Backlog so great for developers is the bug tracking feature. The bug tracking feature allows you to test your website or any other function you're trying to operate.
Backlog also offers a good amount of storage for unused files. It stores these files in a database that can be accessed through the main page when you need them again.
At its core, Backlog is a great software aimed directly at web developers. The only negative is that it doesn't play well with third-party integrations. There are plenty of integrations available, but lots of users complain about how much of a hassle they are to use when integrated.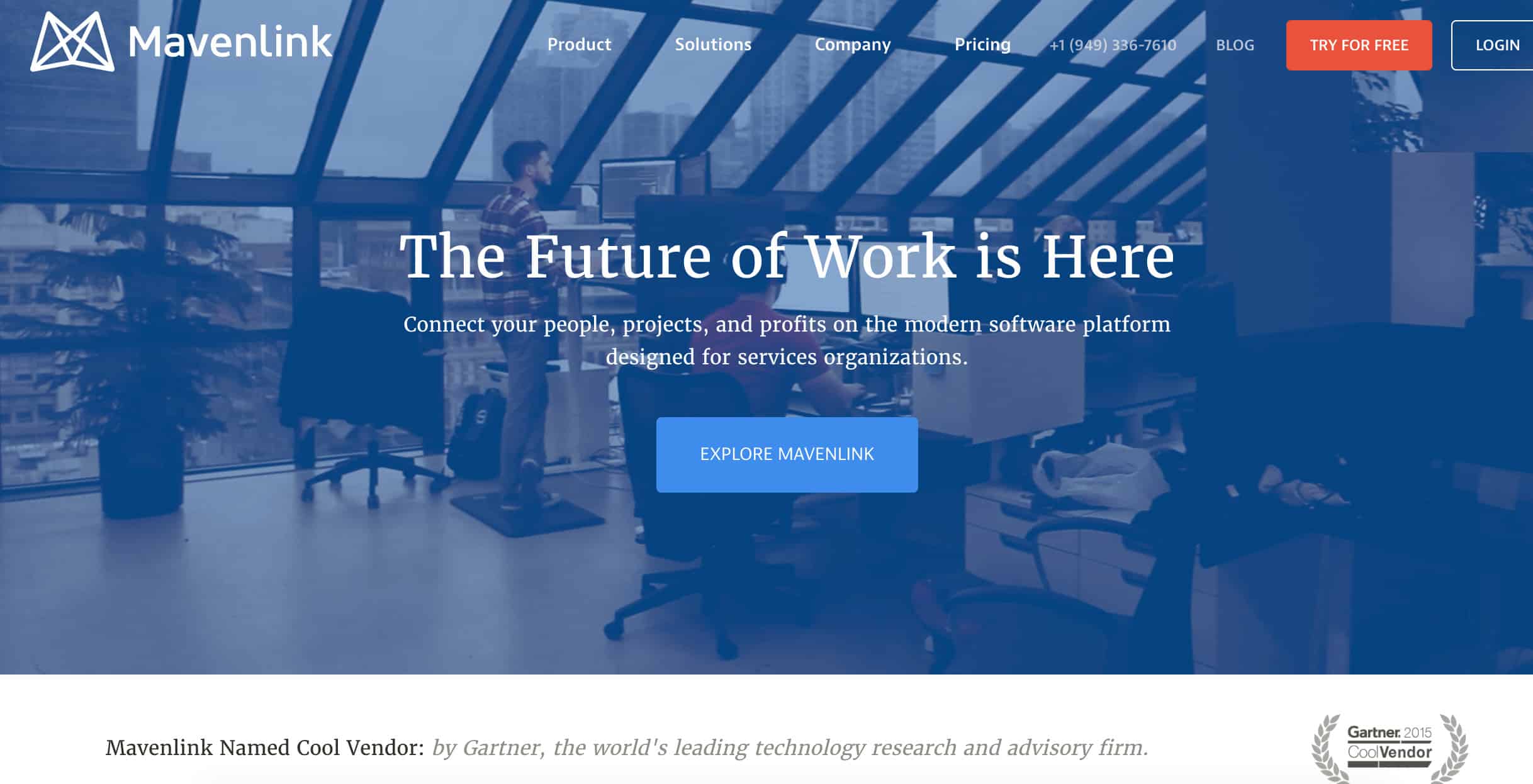 6. Mavenlink
Mavenlink is a straightforward project tracker that makes collaboration and task management easy, and there are lots of features to help you along the way. Mavenlink brings communication and work management into one place so that you can get more done. It offers a very clean interface and outclasses many of the other project trackers out there today.
Mavenlink is perfect for very large teams because it centralizes communication. It's stable and offers plenty of integrations to help further its attempt towards bringing all your tools together. The downfall of Mavenlink is its pricing. Once again, if you're a large team, this isn't as much of an issue. But, if you're a smaller team, you might want to keep the budget in mind when viewing their prices.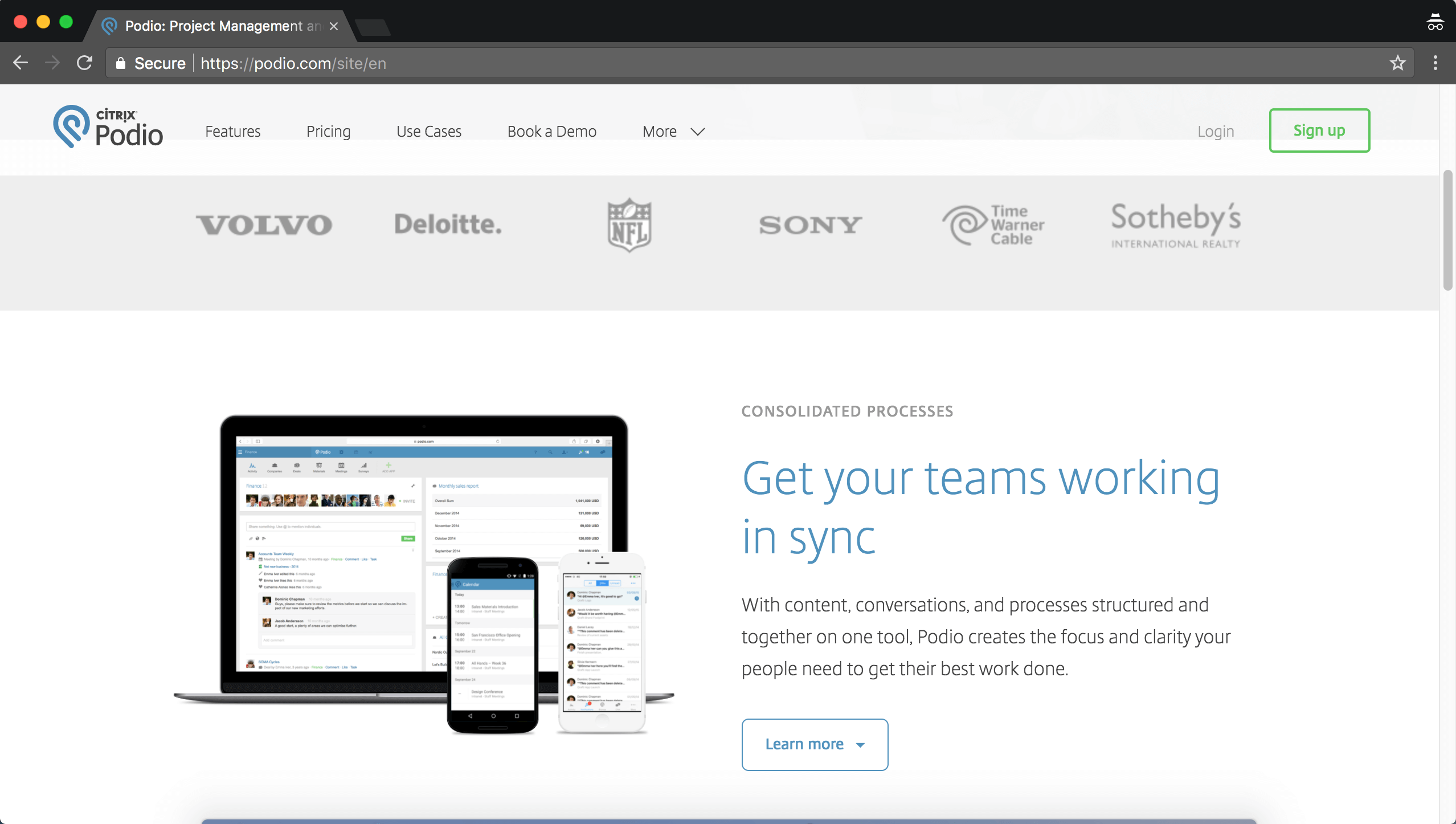 7. Podio
When you first log into Podio, it might have a very familiar feel to it. That's because the creators of this project tracker app wanted it to feel like a social media platform. Each member has their own portal and communication options include individual, group, and any increment in between.
Podio is very flexible and customizable, which further fits the social media platform narrative. It was also created with larger teams in mind, but it's not too difficult to use for medium-sized teams.
All of the features Podio offers are great, but it does get quite pricey when you start to add more users. Additionally, it lacks a time-tracking feature, so you'll have to invest in that elsewhere.
Take your time and keep your team in mind
These are just a few of the thousands of tools out there, but they're certainly some of the best. When searching for a new online project tracker app for you and your team to use, it's always best to keep the needs of everyone in mind. You should be searching for something that's both cost effective and useful. There are plenty of tools out there that offer lots of nice features, but you definitely shouldn't be paying for something that you're not going to be using. Take your time, do your research, and keep the needs of your team in mind. 
Like many other people, Zach McDaniel gained his knowledge of management and project management through research and necessity. He believes that the most interesting thing about project management, management, and productivity is that there are so many different strategies, so there's always something new to learn and share.