Toggl is a fully remote company with employees all over the world. This setup allows us to build an amazing, dynamic, global team. However, working remotely can be a lonely endeavor. That's why we decided to share our workspaces with each other (and you!)
It can be hard to create a culture in a workplace without a physical location. However, we've managed through retreats, team-meetups, slack channels, fitness challenges and other various methods, including sharing our workspaces.
In our my-office-today slack channel, we share all the places we work: from the typical to the unexpected (we've had quite a few 'working from the car' photos). Since we liked sharing our remote workspaces so much the last time we posted about it, we decided to do an updated version.
Ricardo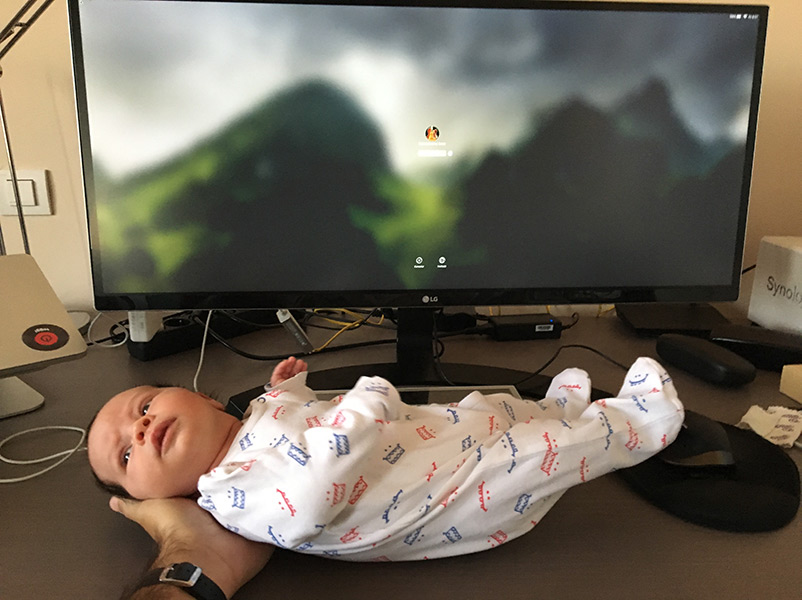 Ricardo is Toggl's most tiny developer. During the hour he's not napping, he does amazing mobile wizardry on Toggl's apps. He gets pretty cranky when bugs appear, but that usually goes away with a nice crawl around the office. What can we say, this kid's got it.
HR Update: I've been informed that Ricardo is actually a fully grown man and hiring an infant would be both illegal and inadvisable. The kid's still got it though.
Robert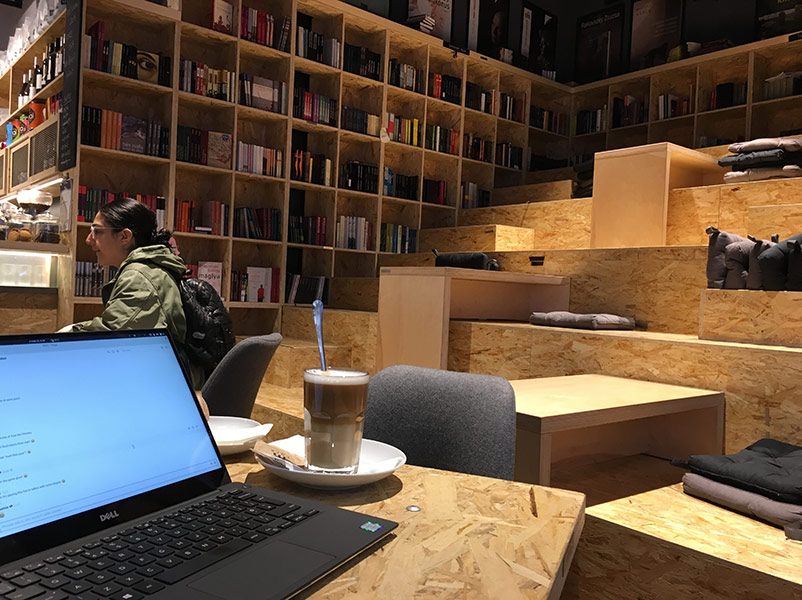 By day, Robert is a literary savant – sharing his product knowledge with customers from his nook in the best book and coffee purveyors in Budapest. I can only assume he was wearing a turtleneck and blazer when he snapped this photo.
By night, he embraces a slightly more grunge lifestyle. Does write drunk, edit sober apply for support tickets?
Jacob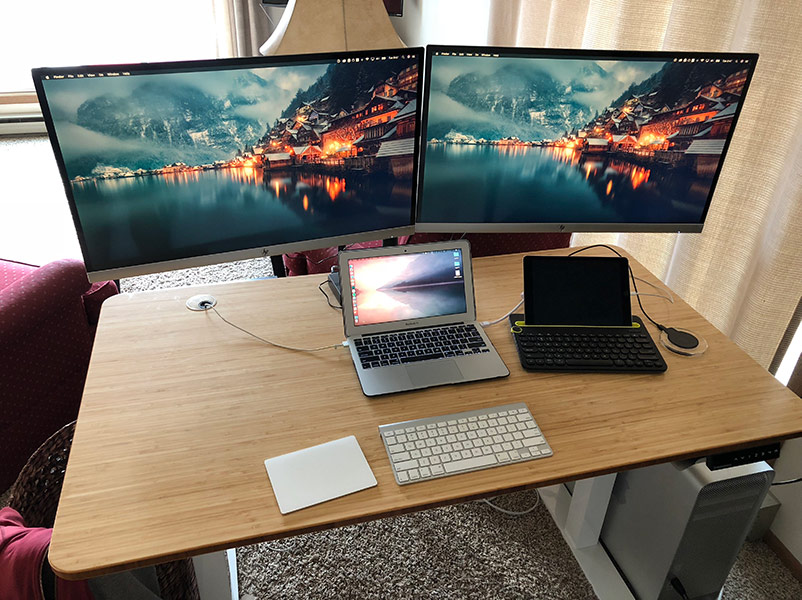 Jacob is our resident Wisconsinite. When he's not gazing longingly at the snow right outside his window, he likes to look at the even nicer snow on his desktop. He also wins the prize for most computers in one photo. Would one more be overkill?
Jordan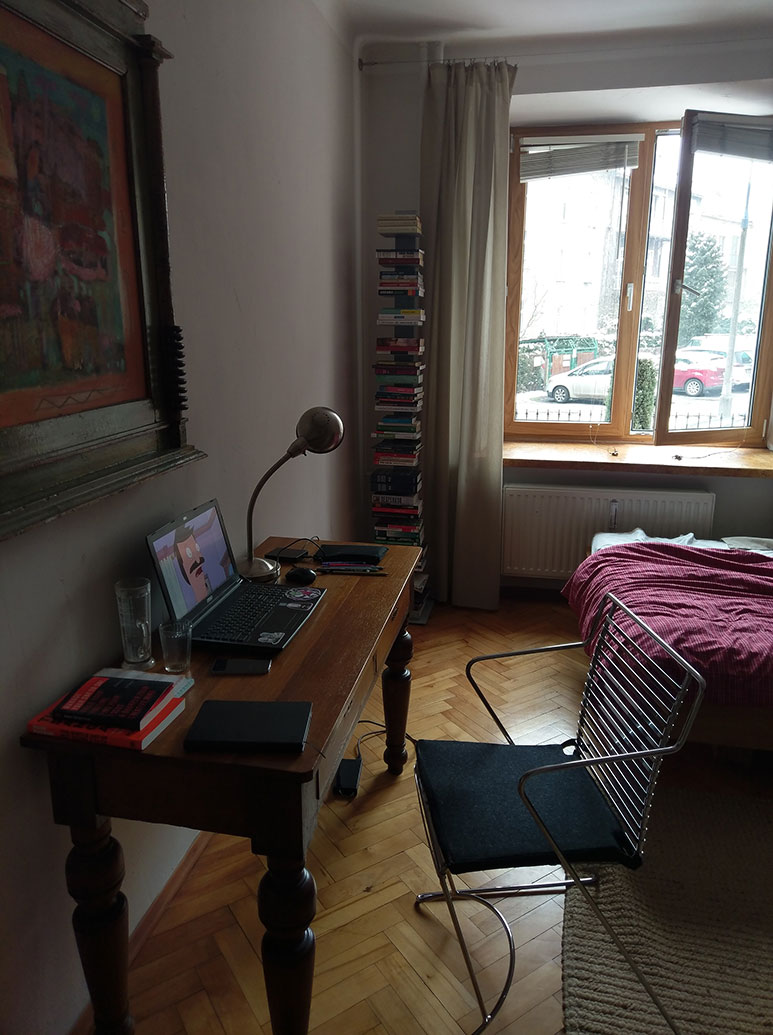 Jordan made a rookie mistake in his photo choice, but a great choice in television show. He likes to pretend he's working in his home in Adelaide, Australia. Although not pictured, I am convinced by his stories that there are at least 5 spiders lurking somewhere in the room.
Mari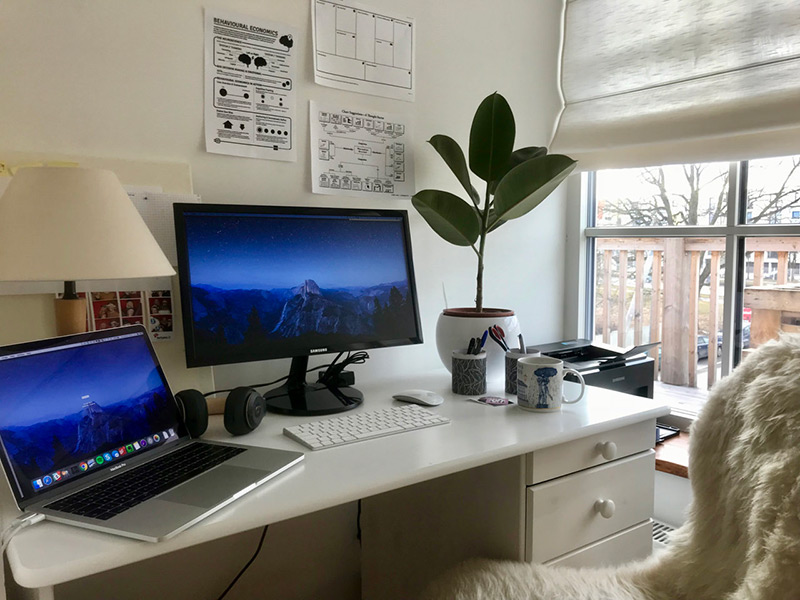 Mari works out of her incredibly cozy home in Tartu. When she's not studying, she's helping out our customers with their trickiest of problems, while feeling like she's being hugged by a polar bear. That's a win-win.
Alari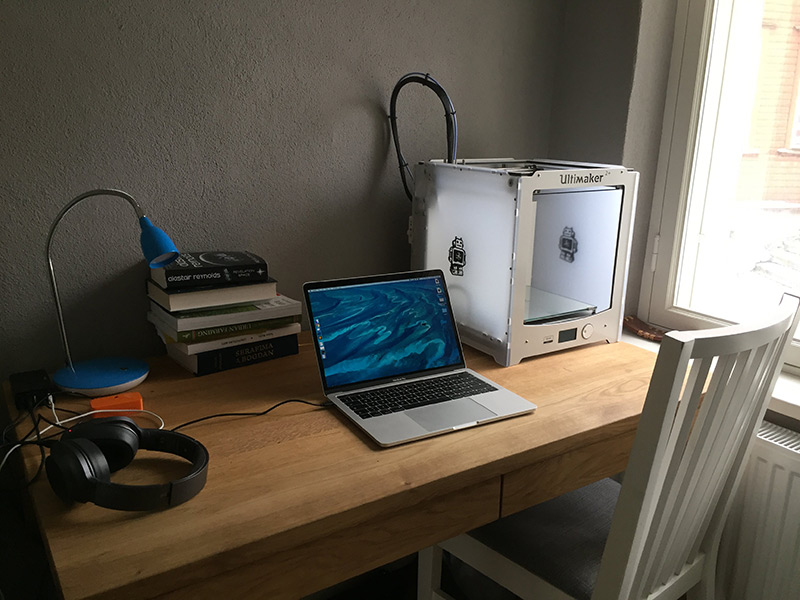 Alari, Toggl's former CEO, is a man of the future. He claims that 3d is the new 2d. Turns out he's got pretty good instincts for these sorts of things (have you checked out Toggl Track yet?), so we're inclined to believe him.
Lovro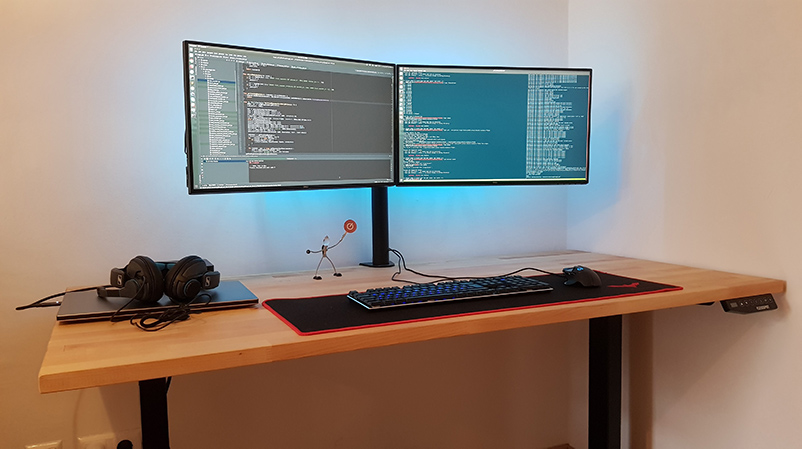 Lovro is one of our newest developers from Slovenia. He wins the prize for the most functional workspace of them all. Chord management? Check. Backlight for preventing eye strain? Check. Tiny Toggl Mascot? Check.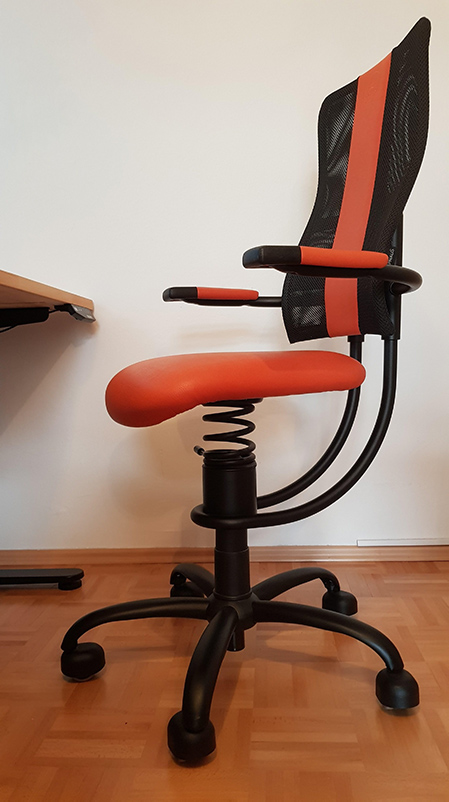 He also made sure to include a photo of his super ergonomic chair. He claims it's good for the spine, but I'm not fully convinced it's not an ejection seat in disguise. You know, for those bugs that make you go 'nope.'
Arturs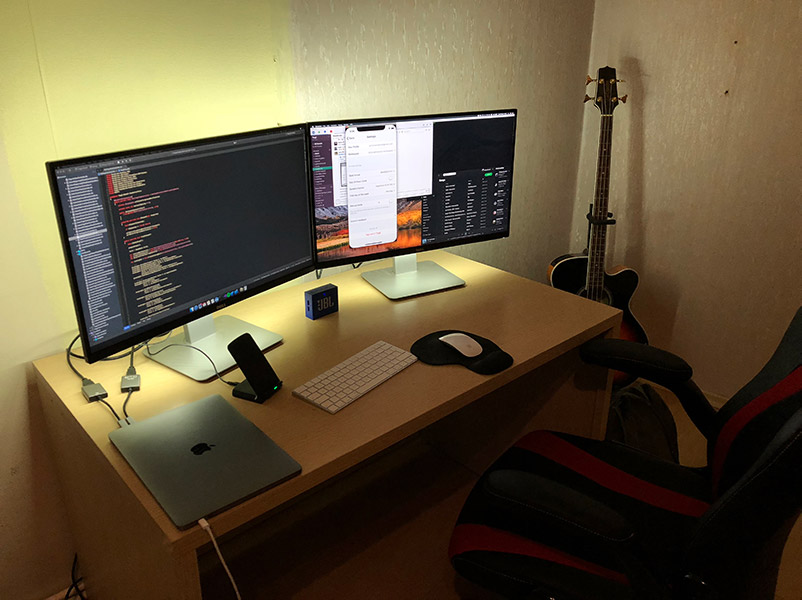 Arturs is also embracing the backlit screen lifestyle. When he's not coding away on Toggl's mobile apps, we can only guess he's serenading fellow Latvians with his acoustic bass. Have you ever heard a bass version of Wonderwall yet?
Dajana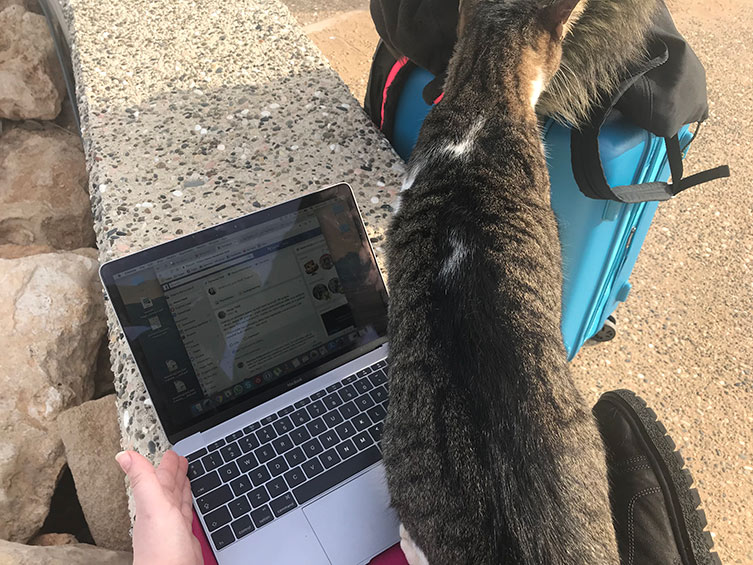 Although others may protest, I would make the claim that Dajana works with our cutest coworker (pictured above). When she's not hanging out with cats on Mediterranean island nations, she handles all Toggl and Teamweeks logistics from her home in Belgrade.
Thiago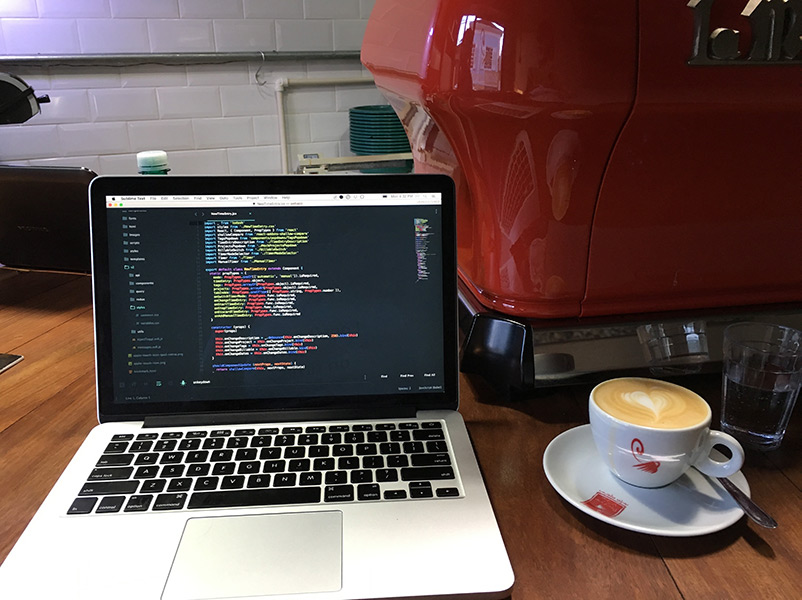 Thiago is a simple man. All he needs one monitor and a marzocco: an espresso maker he's called "the most beautiful machine ever created by man." His workspace in São Paulo clearly shows his passion for a damn fine cup of coffee.
William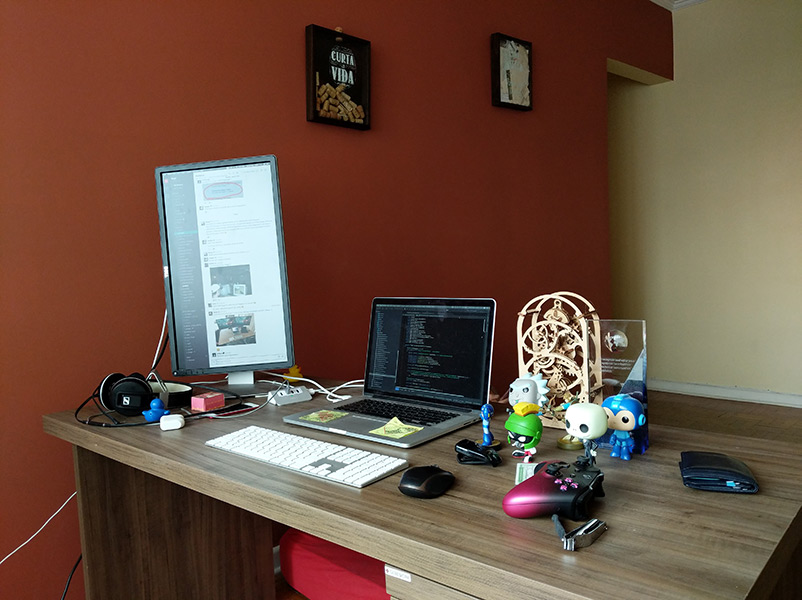 William wins the prize for the most non-tech stuff on his desk. Also, if you look closely, you'll notice William's monitor leans slightly to one side. This may just have been a trick of the eye or perhaps a homage to his home of Santos, Sao Paulo where, due to loose building codes, many apartments in the skyline tilt just slightly to one side.
Shantanu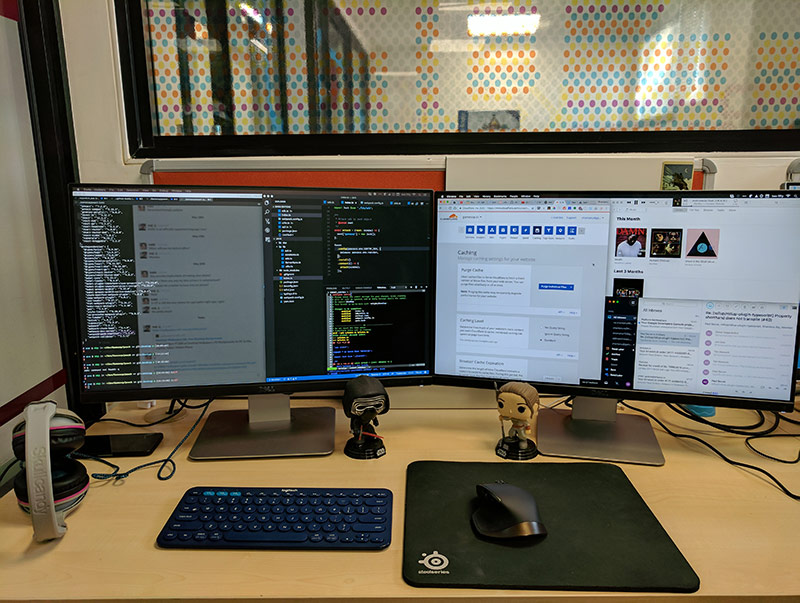 Shantanu joins us from his workspace in India. As a big Star Wars fan, he makes sure that Rey is accompanying him on all his frontend coding missions. Kylo Ren also tags along, but I'm not totally sure how helpful he could really be.
Although it's a simple idea, sharing our workspaces helps us maintain a bond in those times we're not working side-by-side.All joking aside, what we've found is that everyone's workspace showcases their unique character and gives us a glimpse into our coworker's everyday lives.
If you want to share your office with us, remote or not, tag us on Instagram, Facebook or Twitter or use the hashtag #togglmyofficetoday. We'd love to see how you work!
Emma Murray makes content and content and even more content. She believes everyone has a few good words in them. She also does photojournalism here: https://www.emmakathleenmurray.com/