If there is one industry that needs better planning software, that industry is healthcare.
Patients always complain about the time they have to wait to see their doctor. Often enough, the solution for fixing this inconvenience lies in better planning from the doctor's side.
Most doctors are relying on the physical agenda for scheduling their appointments and for managing offices or labs.
Although planning on paper has its advantages, planning in-cloud using a medical planning software can help doctors scale their businesses and their overall time management. Dentists, pediatricians, gynecologists, psychologists and other doctors across high-demand fields, have to deal with a lot of people in an awfully short amount of time, so better appointment management is absolutely crucial.
A simple medical scheduling tool like Toggl Plan gives doctors a way to share their appointments with other colleagues or to publicly display the doctor's timeline and available slots.
Scheduling in-cloud using Toggl Plan eliminates the risk of losing your appointments and gives the doctor or receptionist a more accessible way to schedule appointments. Toggl Plan wraps around your needs from a medical scheduling software and it is highly adaptable to your team size. Which brings me to my first point.
1. Free for teams up to 5 or NGO's
Toggl Plan is, and will always be free for teams up to 5 people. It's important to cut costs when you are starting out or when you are working by yourself. Also, all non-profits get full access to Toggl Plan for free regardless of the team size. 
2. Transparent
Most doctors, like nutritionists or dermatologists who are dealing with their clients directly and not through a hospital, need a better way to share their schedule with clients or colleagues. A more transparent doctor-patient relationship can boost the patient's satisfaction and it will give the client a clear overview of the doctor's schedule.
If you have a website or you communicate with you patients via email, you can easily share a link to your timeline.
3. Accessible
Toggl Plan's mobile view works in any mobile browser and enables doctors to check appointments and schedule appointments on the go. Our mobile view is optimized for the most common mobile use cases making it simple and enjoyable to work on the go.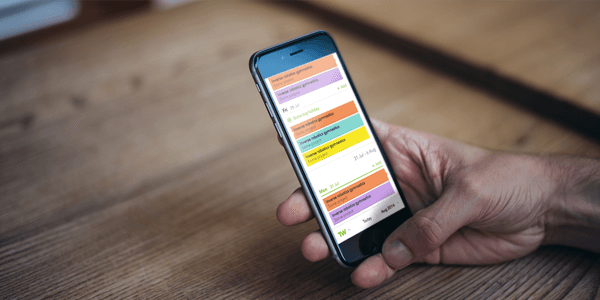 4. Meant for the whole team
Toggl Plan's ultimate purpose is to connect teams and to bring professionals under the same platform where they can share their timelines, tasks, and future plans. If you work in shifts, lead a team of doctors or if you want to collaborate with you colleagues, add them to your timeline. Here you can create projects together, switch appointments amongst one another or get a bird's eye view of your collective resources.
5. Easy to use
The aspect that attracts professionals to using Toggl Plan is its core simplicity. I've recently got the chance to talk to a few clients about why they started using Toggl Plan and they all mentioned simplicity. Nowadays, management or medical scheduling tools are unnecessarily complex and extremely difficult to use. Toggl Plan offers a clutter free interface and a ridiculously easy user onboarding process.
Creating a new appointment in Toggl Plan is easy. You just click on your timeline and drag a task with a suitable length. Add details: task description, color, project, time estimate, start/end time, notes and you are done. Plans change all the time so if you want to reschedule or assigning the appointment to a different doctor, you just drag and drop it to their timeline. See for yourself and try Toggl Plan for free here.
Andrei is a Growth Hacker on Teamweek's marketing team. He is the person behind most of Teamweek's SEO-driven projects, including the budget calculator and the worst productivity tips generator. He enjoys writing about project management, graphic design, and anything tech.