As I write this blog, I'm recalling my very first corporate job. I had my own office, but it had no windows, the fluorescent lights clicked and buzzed nonstop, and every available surface was covered with piles of paperwork that probably made more sense to the previous occupant than it did to me. Toda, we'd probably call that space a supply closet.
Company operations weren't much better. Emails flew back and forth like snowballs in a playground, making it hard to keep track of projects and properly manage the workforce. Information was siloed by well-meaning department heads who often forgot to share the details we needed to make quick decisions. It got worse as the company grew, which is why it stopped growing after a while (and why I got out as soon as possible).
Looking back, I can't blame the owners too much. The business was growing fast, and at the time, they lacked the workforce optimization management (WFO) tools to effectively manage that growth. It was otherwise a congenial place to work and had a lot of potential, which is why I really wish that WFO had been a thing in 2003.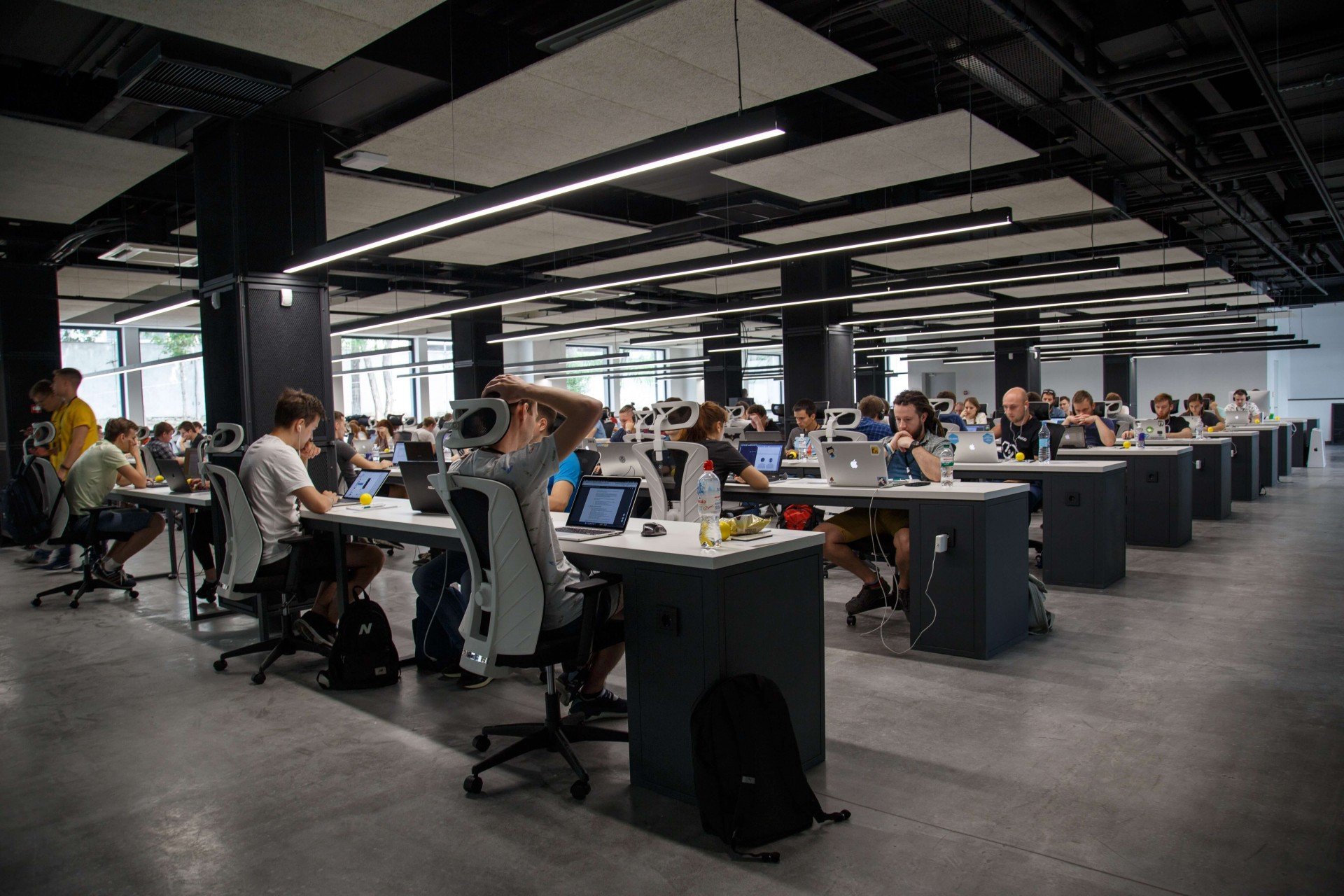 What Is Workforce Optimization?
Workforce optimization has been defined as a business strategy that balances key business performance metrics, such as customer service, operational costs, and worker scheduling in order to derive the most benefit from a company's workforce.
In other words, it's a concept that helps your business become more effective and efficient as it grows. By understanding how your teams work and how to best leverage each person's skills and abilities, you can bring the company forward while all its divisions keep working together smoothly.
Let's take a look at some other key benefits that workforce optimization can bring to your business.
Error Reduction
Even the best and brightest of your employees are only human. There will be times when they have too much on their plate or are simply tired, causing them to make mistakes. Whatever the reason, some mistakes can have negative effects that include performance slowdown (while the employee corrects the errors) and potentially lost revenue.
When you use a workforce optimization system, you introduce automated processes that can take more routine tasks off your employees' plates, leaving them free to concentrate on work that calls for their skill sets. You can also get a birds-eye view of everyone's schedule and task progress and use that information to allocate work evenly.
Better Customer Service
Workforce optimization also benefits your customers because it takes over basic processes and allows employees to give customers and clients their full attention. Meaningful conversations and personalized service can create the loyal supporters that help a business thrive through all kinds of economic climates.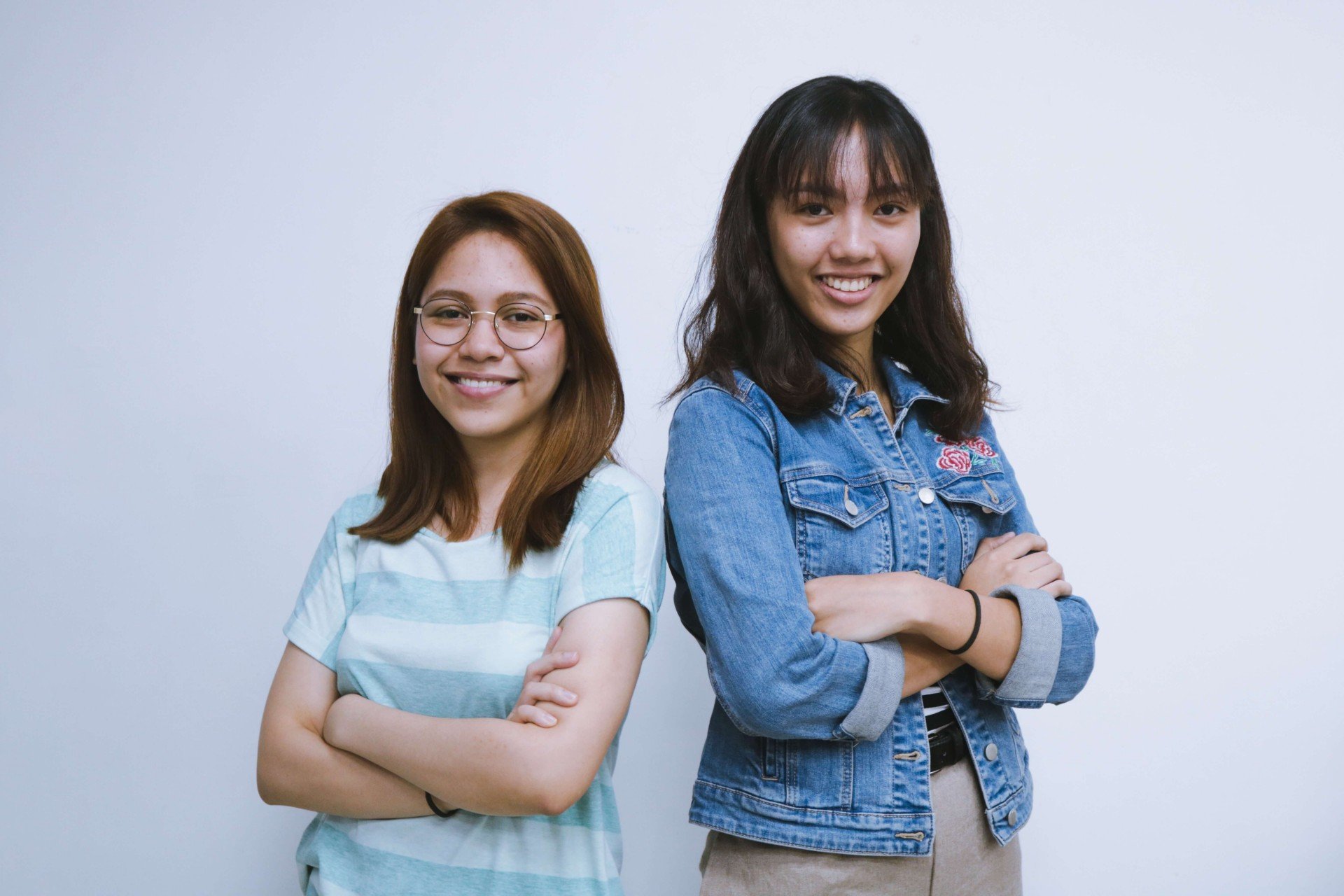 Greater Employee Satisfaction
Workforce optimization can limit and even eliminate employee turnover due to overwork or boredom. When mundane and routine tasks are automated, your teams have more time for work that engages and challenges them.
Many workforce management tools include timelines that allow you to see when individual employees are overburdened and who might be available to help them out. By reducing a difficult workload, you also limit the possibility of downtime due to absenteeism and fatigue.
Workforce Optimization Software
If you want to optimize your workforce and improve overall business performance, these 5 workforce optimization solutions will automate routine but essential operations and free everyone up to focus on the tasks that bring the company forward.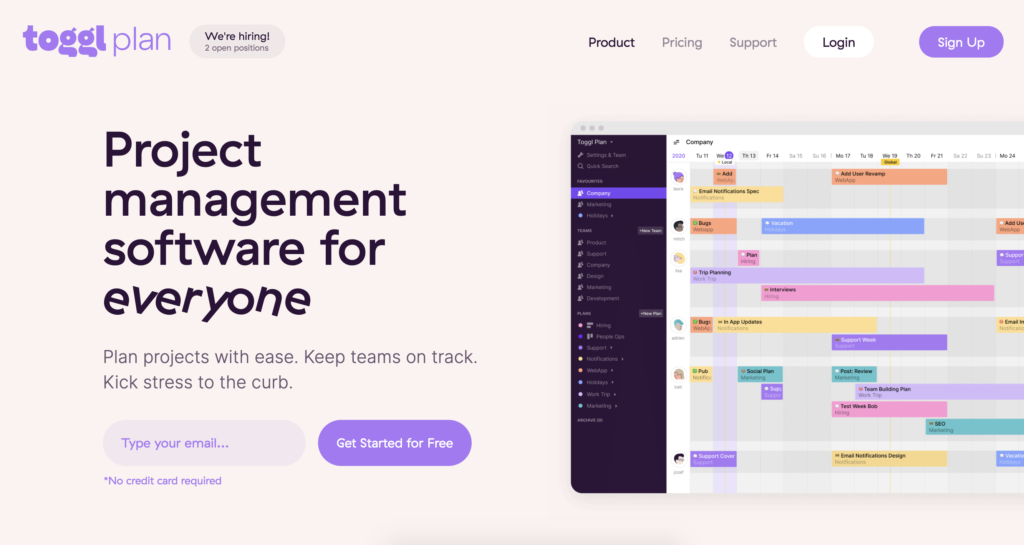 I use Toggl Plan to manage all of my team activities. It wasn't the first WFM software that I tried, but it's the one I stayed with. Its ease of use, intuitive functions, and ability to simplify both workforce and project management made it a keeper.
A Gantt chart alternative that has been used by project teams at Buzzfeed, Microsoft, and Spotify, Toggl Plan has a timeline that delivers an instant overview of everything from weekly staffing schedules to long-term project plans to entire company operations. It allows me to see:
How close we are to completing a project milestone or company goal
How well each employee is managing their workload
Who is available to lend a hand when needed
Toggl Plan helps me optimize everyone's time by ensuring that no one is coping with too much or too little work. I can plan out projects and allocate people to each project in the most efficient way possible.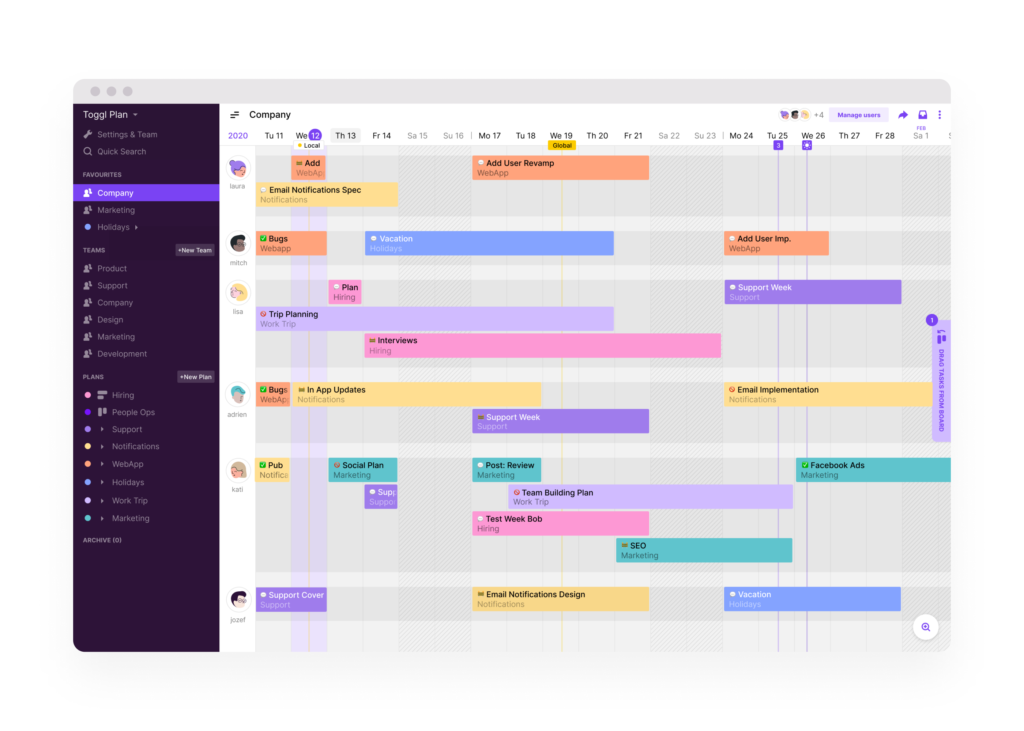 Other great features include:
The ability to color-code timelines so that each project stands out from any others going on at the same time. If you run a creative agency, the custom colors will appeal to the artist in you.
Task and subtask checklists that make it easier for everyone (me included) to stay on track and evaluate progress. Checklists have been helping growing businesses stay organized since the advent of commerce, and Toggl Plan brings them smoothly into the 21st century.
Integrations with popular apps such as Slack, Basecamp, Asana, and Trello. The Slack integration is my favorite because it lets me send mass broadcasts without adding to overstuffed inboxes.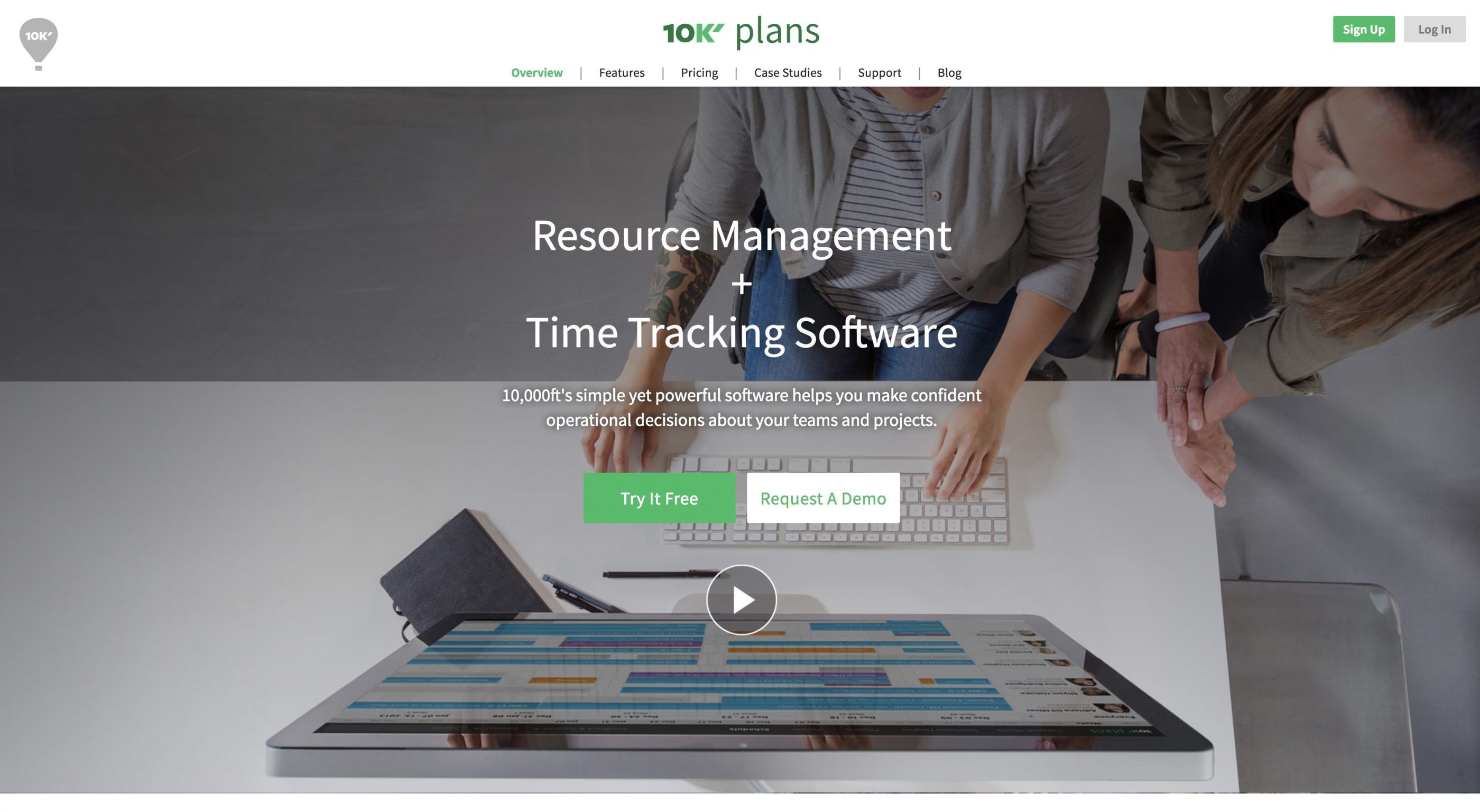 Over 1,000 companies across the world, many of them global brands, use 10,000ft's resource and project management tools to optimize their workforces. As a result, it has received awards from entities like SXSW and FastCo.
Designed for enterprise-level organizations, 10,000ft helps you make confident operational decisions thanks to tools that assist with project management, resource planning, status and task reporting, and utilization reporting. Like Teamweek, it has a dynamic timeline that helps analyze team availability and make company and project commitments accordingly.
Other workforce optimization assets include:
Dynamic resource planning that lets you spot potential complications before they become game-changing problems
Flexible team scheduling tools with custom filters and availability sorting for maximum workload balance
Individual employee dashboards that keep everyone engaged, informed, and focused on their work. Each person can sync assignments to their calendar and receive email notifications when staffing arrangements change.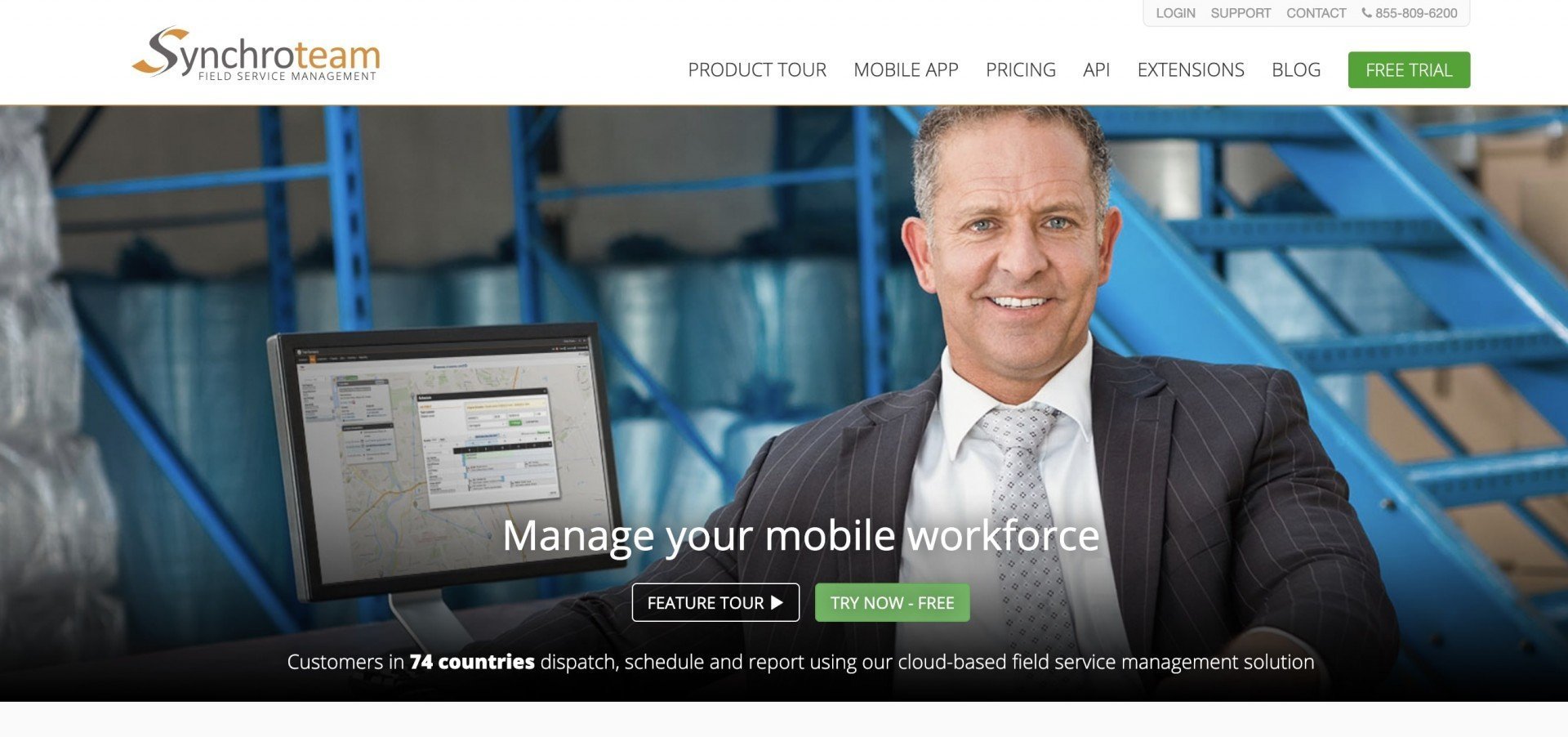 Synchroteam is a firm favorite with employers that have remote or on-the-go workforces, such as construction firms and appliance repair companies. A friend of mine runs an HVAC repair service and says that Synchroteam takes the stress and hassle out of communicating with technicians out in the field.
Other features include:
Interactive daily schedules that indicate which employees is booked when and for how long. Scheduling new jobs and making changes on the fly can both be done with the click of a button.
A special skills filter that lets you quickly locate workers whose abilities and qualifications match the ones needed for a task or project. If you're a project manager, you'll love how easily this filter lets you assemble the right team.
A time tracking feature that presents the time and costs of each shift and pay period so you can process payroll accurately.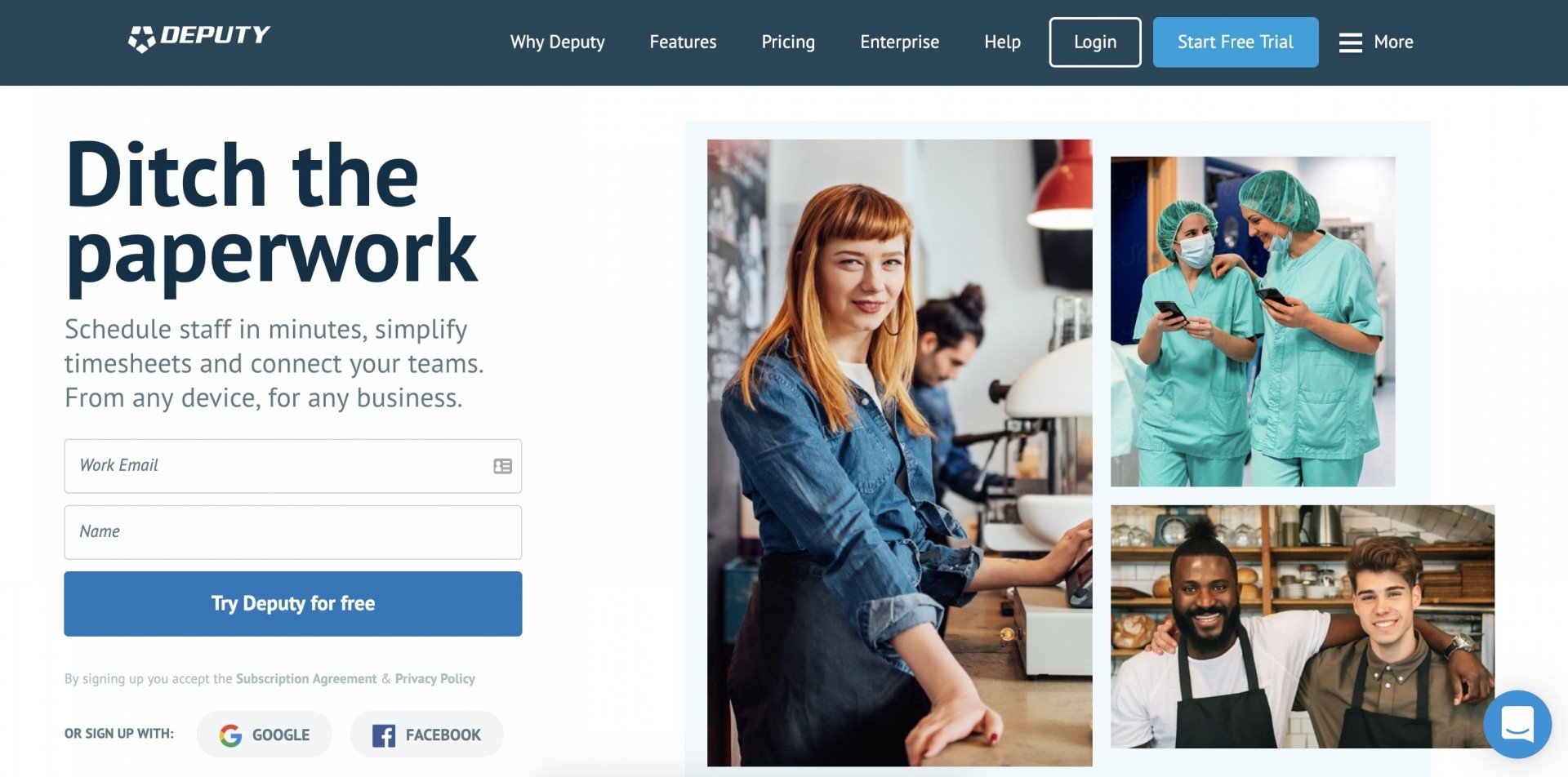 Deputy is the perfect sidekick for managing a workforce and paying it on time. It integrates smoothly with major payroll providers to ensure that all employee timesheets are accurately processed and result in paychecks reflect all hours worked. I've never used it, but the reviews state that managers appreciate the greater transparency and stronger communication culture that it sustains.
Other features include:
An overtime detection tool that can help prevent employee fatigue and burnout. If anyone works more than their scheduled hours per day or week, you can investigate further.
The ability to track trained and qualified employees. Like Synchroteam, Deputy makes team assembly a breeze because it categorizes employees according to their skills and qualifications.
A costing control feature that lets you cost upcoming schedules before you publish them so that you don't go over budget. Employee salaries are synced from your company's payroll software for accurate projecting.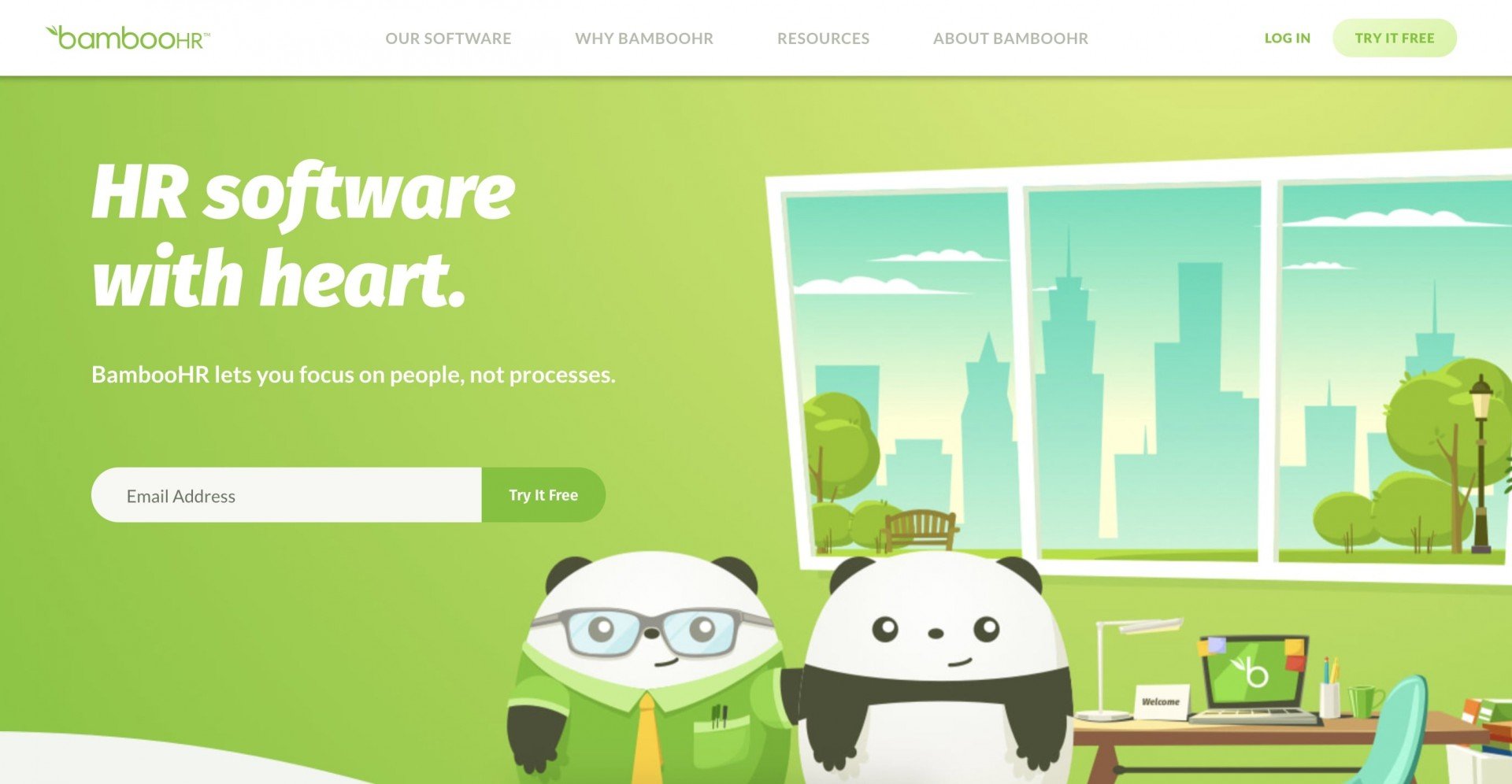 BambooHR has been used by Reddit, Foursquare, and Vimeo to create company-specific workflows. You can use it to collect, manage, and review your workforce data in ways that improve your hiring practices, let you manage compensation more effectively, and give all new hires a positive onboarding experience.
Other features include:
A detailed employee database and records. When you need a team member with special skills, you know where to look.
The eNPS feature, which lets you keep your finger on the pulse of employee morale by using the employee Net Promoter Score (eNPS) to generate reports on employee satisfaction and the ways that you can improve workplace culture.
A positive and proactive onboarding process that enables you to introduce new hires to the team via email before their first day of work.
Conclusion
Whether you want to improve employee productivity, retain top talent and excellent customers, or automate some processes so that your workforce can focus on more significant challenges, the right workforce optimization software will help you make time for tasks that drive better results. If you're wondering how to do optimization, one of the solutions in this blog could provide the direction, tools, and insights you've been looking for.

Rose Keefe is an author and technical writer who has over ten years' experience in supporting project managers in the manufacturing and construction sectors. One of her primary responsibilities was developing product manuals that supported efficient use of industrial equipment. She continues to write on the subject of time management and commercial productivity for trade websites and publications.