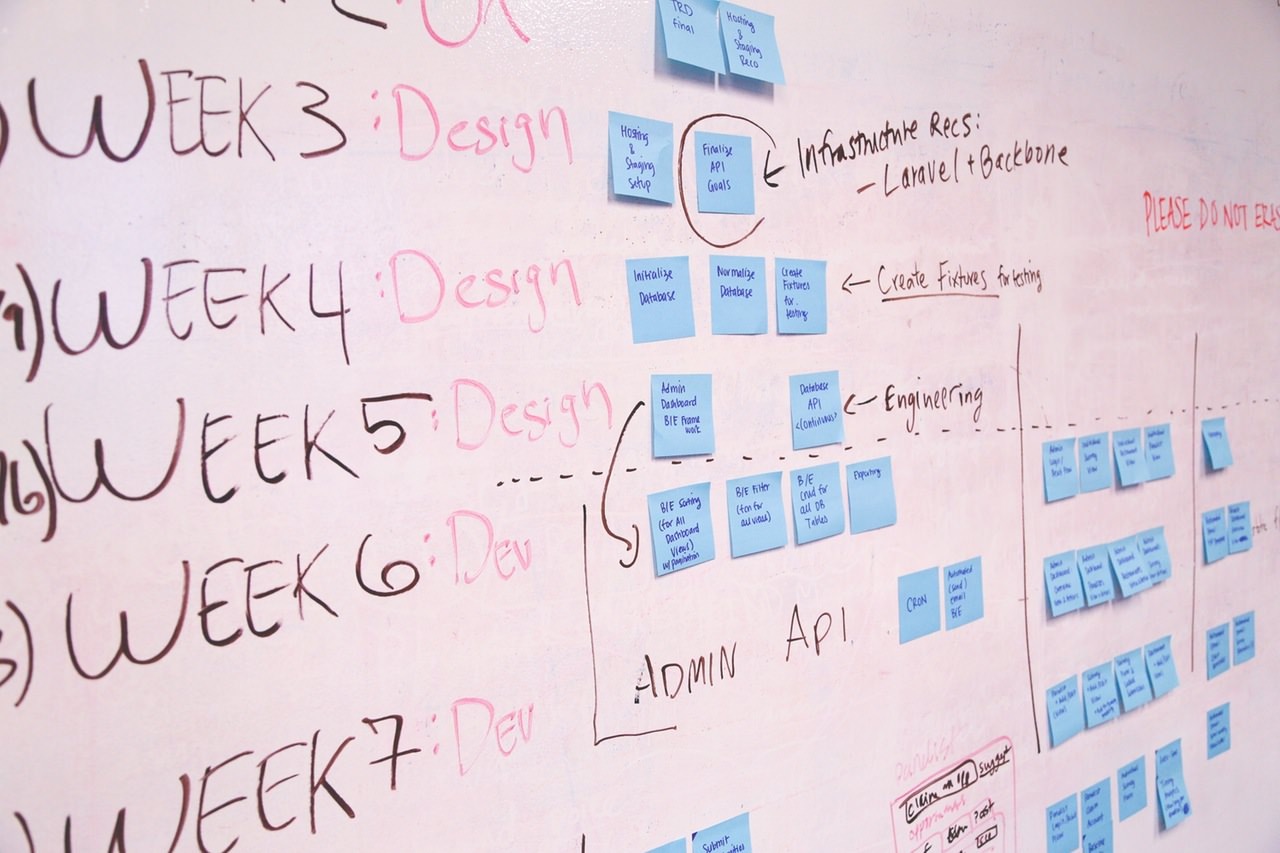 What is a Work Breakdown Structure?
Project managers create work breakdown structures by assigning all tasks in a project to an organized hierarchy. Managers find WBSs especially useful when planning large, wide-scope projects with many phases and tasks.
Most work breakdown structures have "family tree" hierarchal structures (similar to mind maps).
Managers typically estimate the costs and necessary resources of each step. With a WBS, you can target and mitigate cost overruns in specific areas of your operations before they happen – and foresee any resource bottlenecks.
Your team members benefit from work breakdown structures by understanding the stages and aspects of a project that influence their own – and seeing how their efforts fit into a unified whole. Workers also enjoy watching a project move toward completion.
For example, if one team must wait for another, it helps for them to understand why. With a work breakdown system, you can improve your team's efficiency, accountability, and communication.
How Did Work Breakdown Systems Begin?
Today's work breakdown systems can be traced back to U.S. Department of Defense (DoD) systems from the late 1950's and early 1960's.
Organizations like NASA and the U.S. Navy popularized the WBS (first called Program Evaluation and Review Technique or PERT). Once the DoD saw how well these work breakdown systems functioned, they applied them across the entire U.S. military.
WBSs crossed over into the corporate management world in the 1980's because private companies wanted to emulate military efficiency/accountability. Today, organizations of all types use a variety of WBSs to ensure clarity of expectations across large projects.
What is the 100% Rule for Work Breakdown Systems?
Efficiency and planning experts enforce the 100% rule to ensure the completeness of a WBS at all levels.
Each "parent" level includes 100% of the work in its "child" levels – no more, no less. A WBS should provide a quick, clear, and exact idea of what a project is – and isn't.
A proper WBS includes all work (in-house, external, and temporary) done on a project, including project management. From top to bottom, this project plan should stay consistent and focused.
It should define all the work necessary to complete a project, and nothing more. 101% (unnecessary information) violates the 100% rule just as much as 99% (too little information).
How Does Mutual Exclusivity Apply to Work Breakdown Sytructures?
Following in step with the enforced clarity of the 100% rule, the mutual exclusivity rule prevents confusion and promotes easy communication between stakeholders in a project. Just as the 100% rule maintains consistency at all levels, the mutual exclusivity rule provides clarity between them.
In a nutshell, mutual exclusivity in work breakdown systems means no ambiguity between levels and categories.
Imagine a manufacturing business that sprays transparent protective coatings on the parts of a precision-designed mechanism.
If this company's teams duplicate each other's work and apply this coating twice, they enlarge the dimensions of their deliverables, which won't work properly when assembled. Conversely, if these teams each think the other has coated these parts, the parts will be too thin and unprotected from wear and tear.
Teams within many types of organizations need to work together with others – often without direct contact. Use a WBS not only to increase efficiency and productivity – but to ensure quality standards across massive undertakings.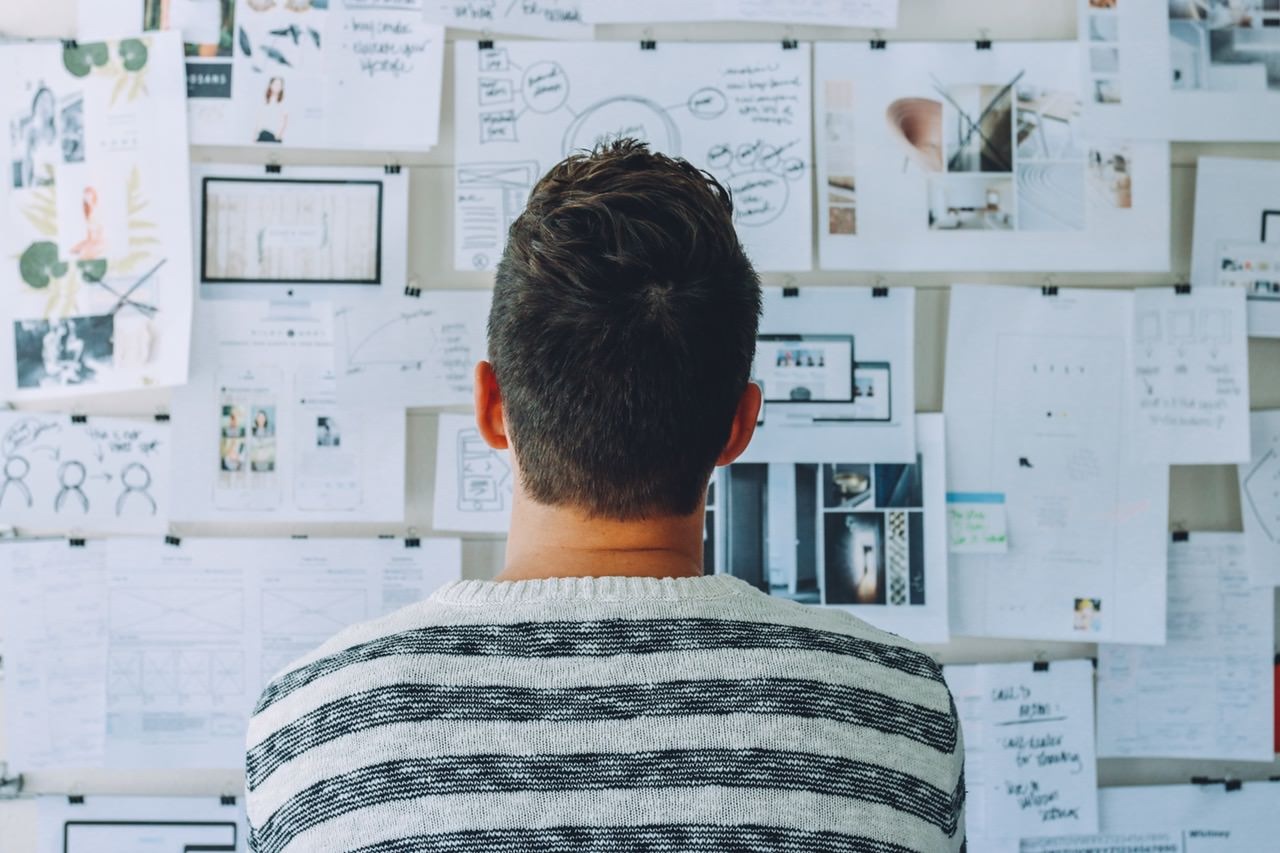 How to use a Work Breakdown Structure?
You can use a work breakdown structure to organize your team's products, services, and data.
Experts commonly refer to this method of identifying small tasks from a broad vision as "decomposition." However, you can approach your Work Breakdown Structure from a few different angles:
The Deliverables Approach
Managers who focus on deliverables often use work breakdown systems to cut large goals into smaller and smaller chunks. Eventually, they identify the smallest possible task groups (often called "work packages"). These tiny activities represent the least amount of work/time needed to move a project forward.
For example, if you make crepes on the sidewalks of France, you could break down an order for three crepes into three steps (the time it takes to cook each crepe). You could even measure the time it takes you to complete each step of the process: pouring the dough, adding the fillings, sliding it off the griddle, rolling it up, and adding toppings. However, if you tried to break these down to another level, you'd find that you were "getting lost in the weeds," and stop the decomposition process.
Obviously, breaking the "pouring the dough" process into various steps (picking up the bowl, tipping it toward the griddle, etc.) is a little silly (and inefficient). A smart manager knows when to stop breaking things down, look at the picture, and take action!
The Process Approach
If your team needs to coordinate the timing of their efforts, you can categorize your plan by various large phases. Within these major phases, create medium- and short-term milestones for your teams.
For example, a team of crepe-makers could break their work into steps on an assembly line (let's imagine you've invented a conveyor-belt griddle). The dough-pourer would set the pace, setting up the filling and spatula people with just enough work for optimal quality and efficiency. Burnt crepes don't sell very well!
Involving your team members in your planning of sensitive timing issues can save a lot of frustration – and wasted resources.
How to Involve Your Team in Work Breakdown Structure Planning?
Even better, involve your team members in the planning process and increase their investment!
For example, once you've laid down the basic phases of a project, have your entire team (or just a few key members) list the necessary steps for each phase – in sequential order. No one knows the nitty-gritty of this "small-grain" timing like the people who spend most of their work time at this basic level. Listen to your team members and consider changing your plan (somewhat) to incorporate their ideas and respect their knowledge.
Planning with your team members doesn't have to mean giving up your managerial oversight and vision for a project.
For example, if a team member suggests adding a step to the process that will add a feature to the final deliverable (and you think this is a good idea), let them know you'll consider it.
You don't have to give them a yes/no answer in the moment – just make them feel heard and valued. After considering the impacts this addition would have on the entire process (and its cost), you can communicate your decision in a later meeting.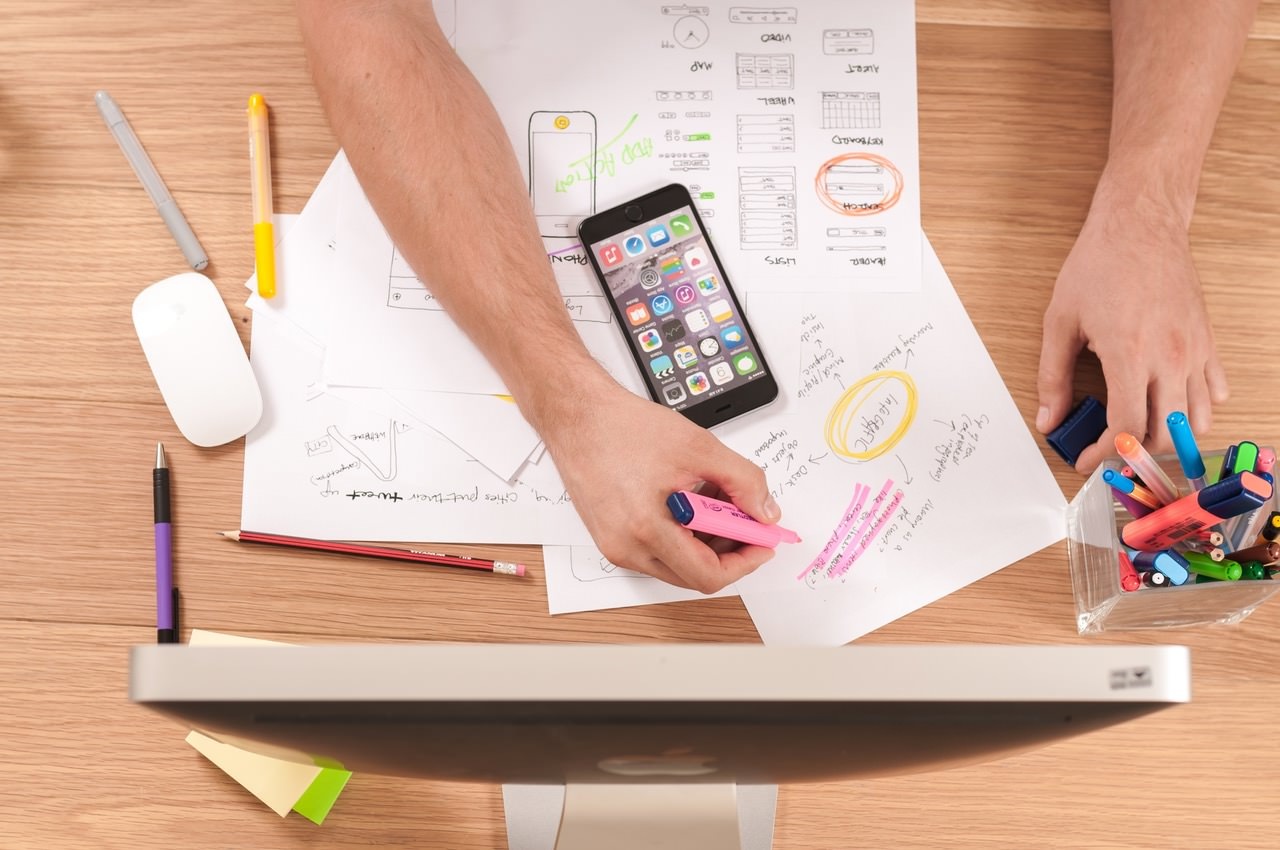 How Many Phases are there in a Work Breakdown System?
Depending on your project, you may need many phases, or only a few. Again, smart managers know when to stop planning. Overthinking projects wastes resources, just like underplanning.
Determine an appropriate number of phases by considering team coordination and financial projection needs.
Make sure you have just enough steps for your teams to work together without confusion.
For example, your ultra-efficient conveyor belt team may make rapid-fire crepes at the rate of 12 every 3 minutes. While they're working behind the scenes, you could be fascinating your customers by making one crepe (slower, but more interactive) in front of their eyes.
Imagine you advertise a "creper's dozen" (for the price of 12) to large groups of tourists. You would want to plan your interactive demonstration so you complete your one crepe at the same time your team finishes their dozen crepes. Proper timing of these 12 small chunks with your one large chunk makes sense. However, if you tried to break things down into smaller chunks, you'd be overthinking it.
In addition, you would be wise to analyze the costs of your ingredients down to a single crepe. For example, how much chocolate sauce do you use per unit? You would also want to divide your fuel costs per crepe. Just don't start measuring things down to an eighth of a crepe – the "decomposition" process ends when you get down to the level on a single deliverable.
How Small Should Your Work Breakdown Chunks Be?
Large corporations (not crepe stands, unless they've grown exponentially since my last trip to France) can only measure work packages to a moderate size. Otherwise, they'd spend more time and resources optimizing their processes than creating products/services.
Many efficiency experts and managers use the 8/80 rule to avoid over- and under-analysis. If a process takes more than 80 hours to complete, break it into two steps. If it takes fewer than 8, leave it alone.
How to Choose a Work Breakdown Structure Format?
You can pick a work breakdown structure that looks like a basic numbered list, a branching tree diagram, or a hierarchal table. Use a standard outline numbering system for your WBS so others can easily understand its structure.
Communication and clarity are essential to useful WBSs. Because each person looks at these charts from their own perspective, they must follow a simple, easy-to-understand format.
To keep things simple, you can create a separate "dictionary" document with detailed information about each phase / step / milestone / deliverable. This expanded data (typically a spreadsheet or a table) can include precise work packet definitions, task durations, resource allocations, etc.
Inside a WBS dictionary, users will find complete descriptions of each feature. This document describes everything from tasks and activities to resources, costs, and deliverables. It can include target dates, quality standards, and definitions of project scope.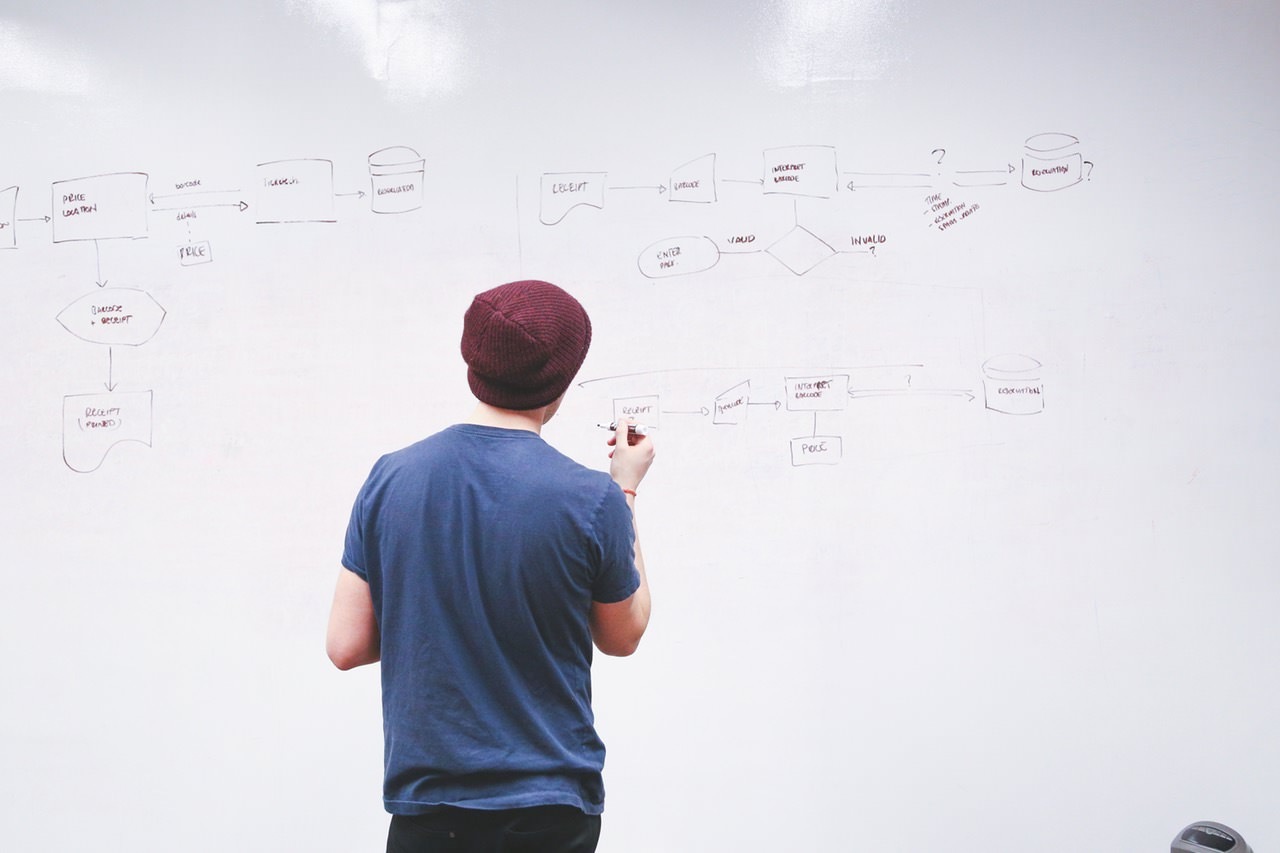 Working with Our Free Work Breakdown Structure Template
Click on the button below, and download our free WBS in Excel format:
#1 Fill in your basic information, such as date, project title, and project manager name.
#2 Underneath the project name heading, list your phase headings. For deliverable-driven projects, these sections could represent the various sub-deliverables that need to come together to create a finished product.
#3 Below each phase/deliverable heading, list the tasks/activities needed to complete them (in sequential order). Add more levels of complexity only if completely necessary.
#4 Remember to create a WBS dictionary to keep detailed information out of your visual model. To be effective, your WBS must be clear, simple, and concise.
#5 Review your WBS and look for areas of possible confusion. Weed out any extra information and put it in your WBS dictionary. Identify any areas with too little information.
#6 Fill in areas that need more details by consulting with some (or all) of your top team members.
#7 Take one more glance at your WBS, making sure it makes visual sense – even at a glance. Your team members will likely take in this information quickly and get back to their jobs. Make sure none of your structures/lists offer any potential confusion by getting feedback on your WBS's clarity before posting it for all to see.
#8 Share your WBS with your team, allowing them time to ask "confirming" questions about your expectations. Provide them with easy access to your WBS dictionary.
#9 Track your team's progress with Toggl Track. Generate reports at each milestone to understand and optimize your time/resource allocation.
#10 Use Toggl Track's simple and powerful report generation tools to understand how closely your project ran according to plan. Identify areas for further optimizations in future projects!