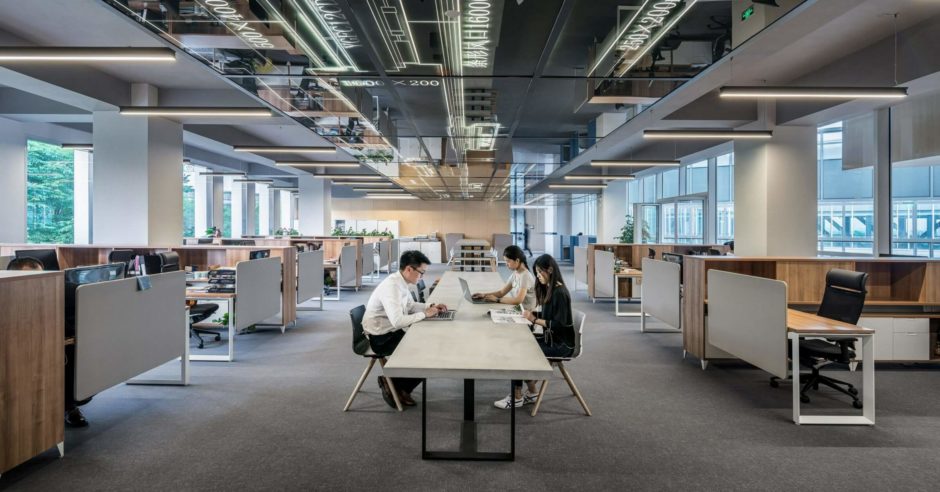 Regardless of your experience level in project management, you've probably heard of Monday's project management software. While Monday.com is one of the most popular software options on the market, like all software, it has its flaws.
Today, we're going to take a look at some of those flaws and provide software solution recommendations to help fill the gaps. Here are 6 affordable alternatives to Monday's project management software:
1. Toggl Plan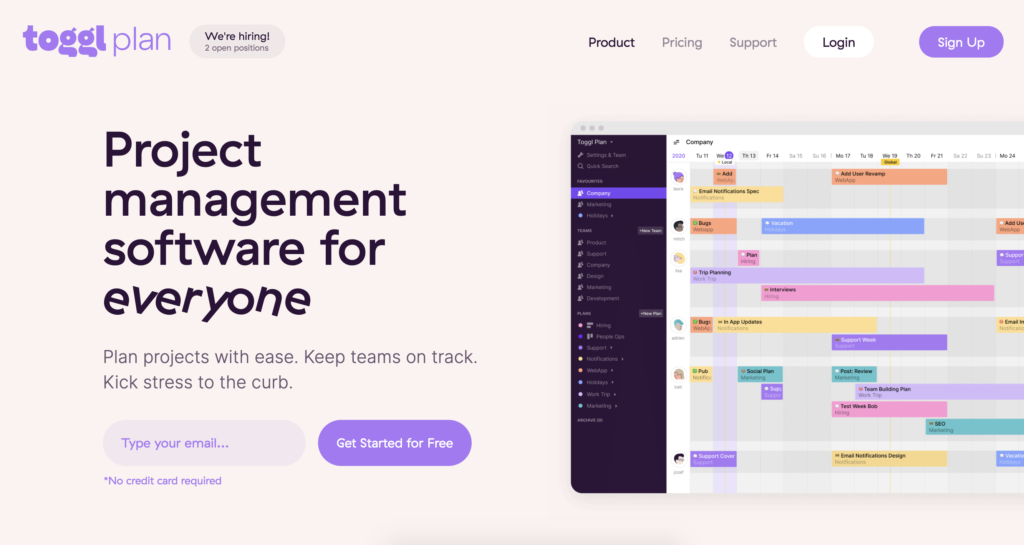 Toggl Plan is an all-in-one project management solution. One of the biggest issues critics have with the Monday software is that the basic plan doesn't include many of the project management features. If you're a beginner, Monday might not seem that bad, but as time goes on, you'll definitely want more robust features, such as a timeline view, the ability to share timelines with clients, and the ability to use integrations.
Toggl Plan offers all of these features at a lower price than you'll find with Monday. Whether you're new to project management or a hardened veteran, Toggl Plan is feature rich and easy to use.
Toggl Plan is also more affordable than Monday. If you're a small team or on a budget, Monday is definitely not the best choice. The smallest of the 8 tier packages that they offer is $39 per month for up to 5 users. Toggl Plan offers a free version for a team up to 5 and even more features for $8 per user per month.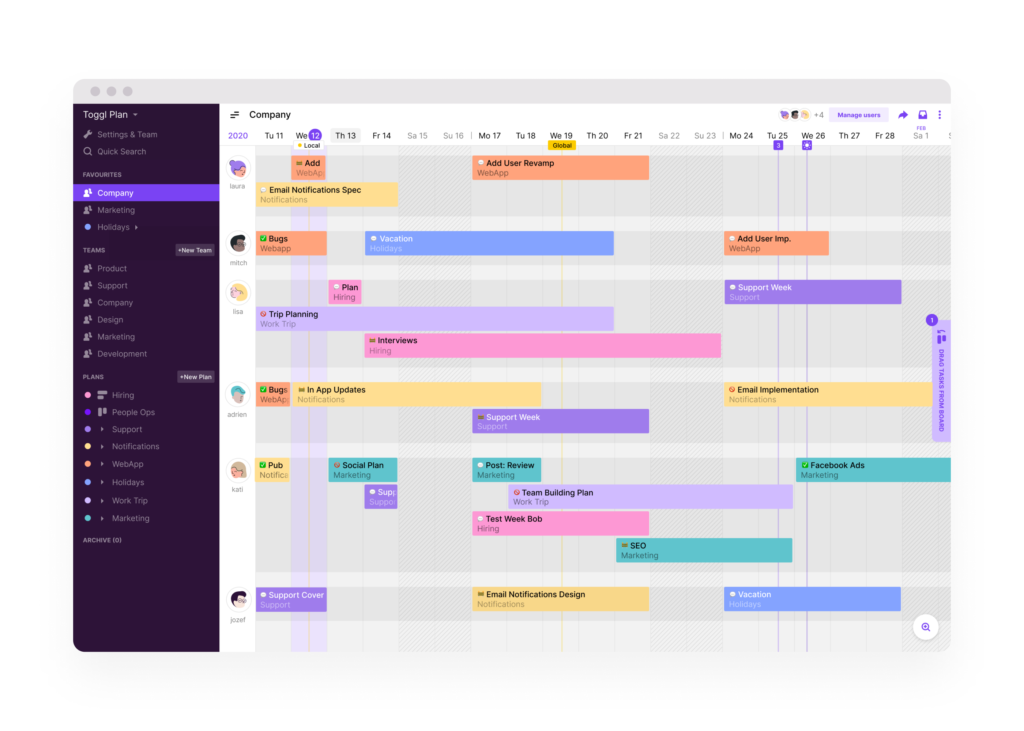 2. Trello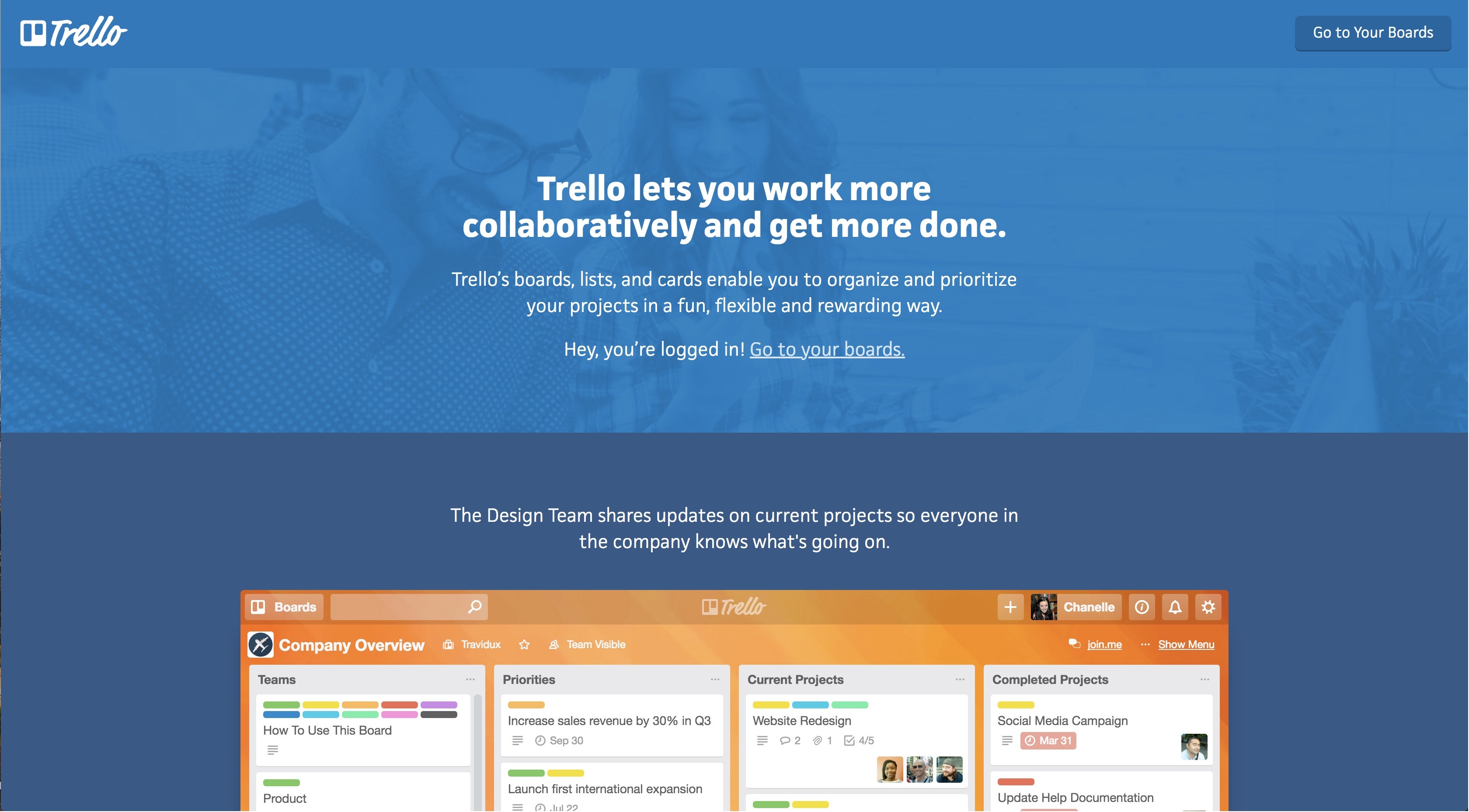 If you're looking for a simple, lightweight software, then Trello might be for you. Trello boasts a super simple interface with a straight forward user interaction. The interface is set up in a board style where the user simply moves tasks from left to right in order to track progression. It offers a free version, and paid tiers after that.
There are also a few negatives with Trello. Unfortunately, it doesn't offer any sort of Gantt chart style timelines, progress reports, or billing functions. Trello is a great tool, but definitely lacks in the feature department.
3. Yammer
Yammer is a fun, social media-style project management platform that builds itself around collaboration and communication. The idea Yammer had with their design was to make the platform more familiar and therefore inspire people to share ideas more often. Yammer offers a free version with the option to add a few inexpensive upgrades after that.
The biggest issue with Yammer is that it doesn't offer enough options for customization features. That being said, you get what you pay for.
4. Slack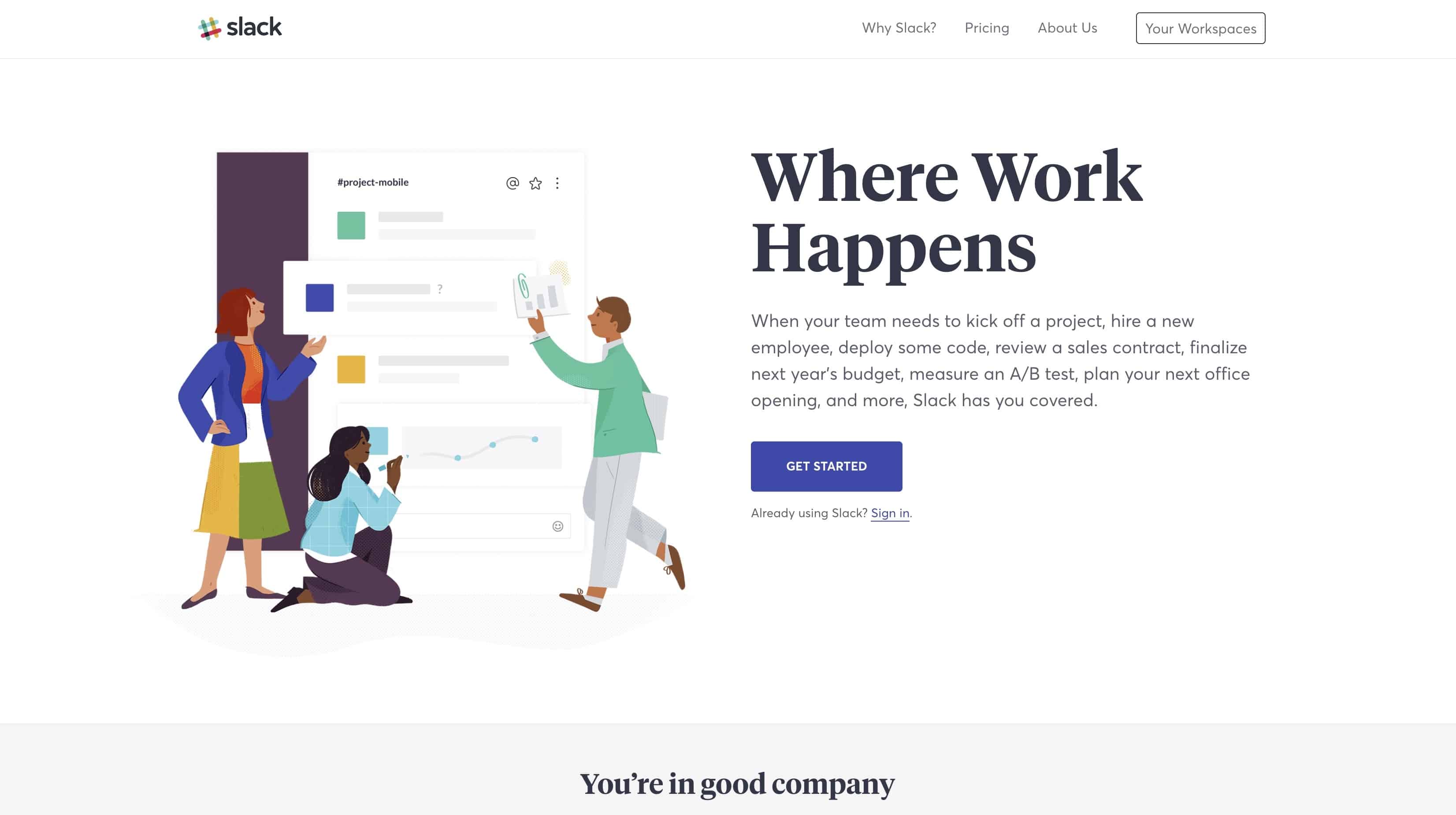 Slack may seem like a simple and ineffective tool at the surface, but when you dive a little deeper, you might find yourself to be quite surprised. Slack is feature rich and highly customizable. Possibly one of the most helpful features is the integration options you have with other collaboration softwares, including Toggl Plan.
Slack is most useful for communication, not project management, so it lacks project management features, like timelines, calendars, and milestones. Instead, you'll want to pair it with other software to meet all your needs.
5. Basecamp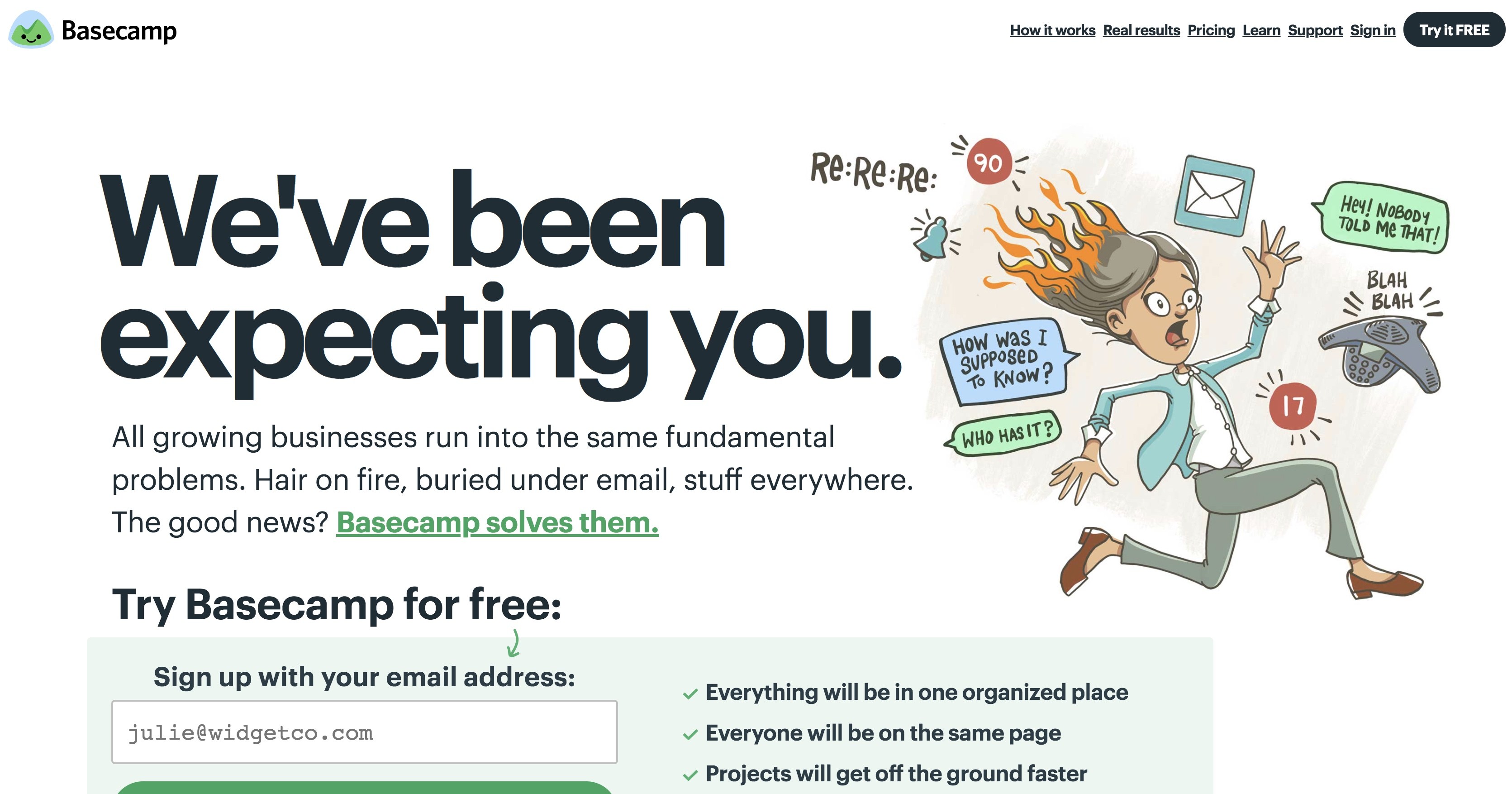 Basecamp provides a platform for easy collaboration between teams. Like Slack, it offers quite a few integration options with other collaboration tools. In addition, Basecamp offers a flat monthly price of $99 no matter how many people use the account.
Although you can add as many projects to your timeline as you wish, you do have a limited amount of storage space. It's an effective tool for any sized team, but the tools are a bit rudimentary.
6. Smartsheet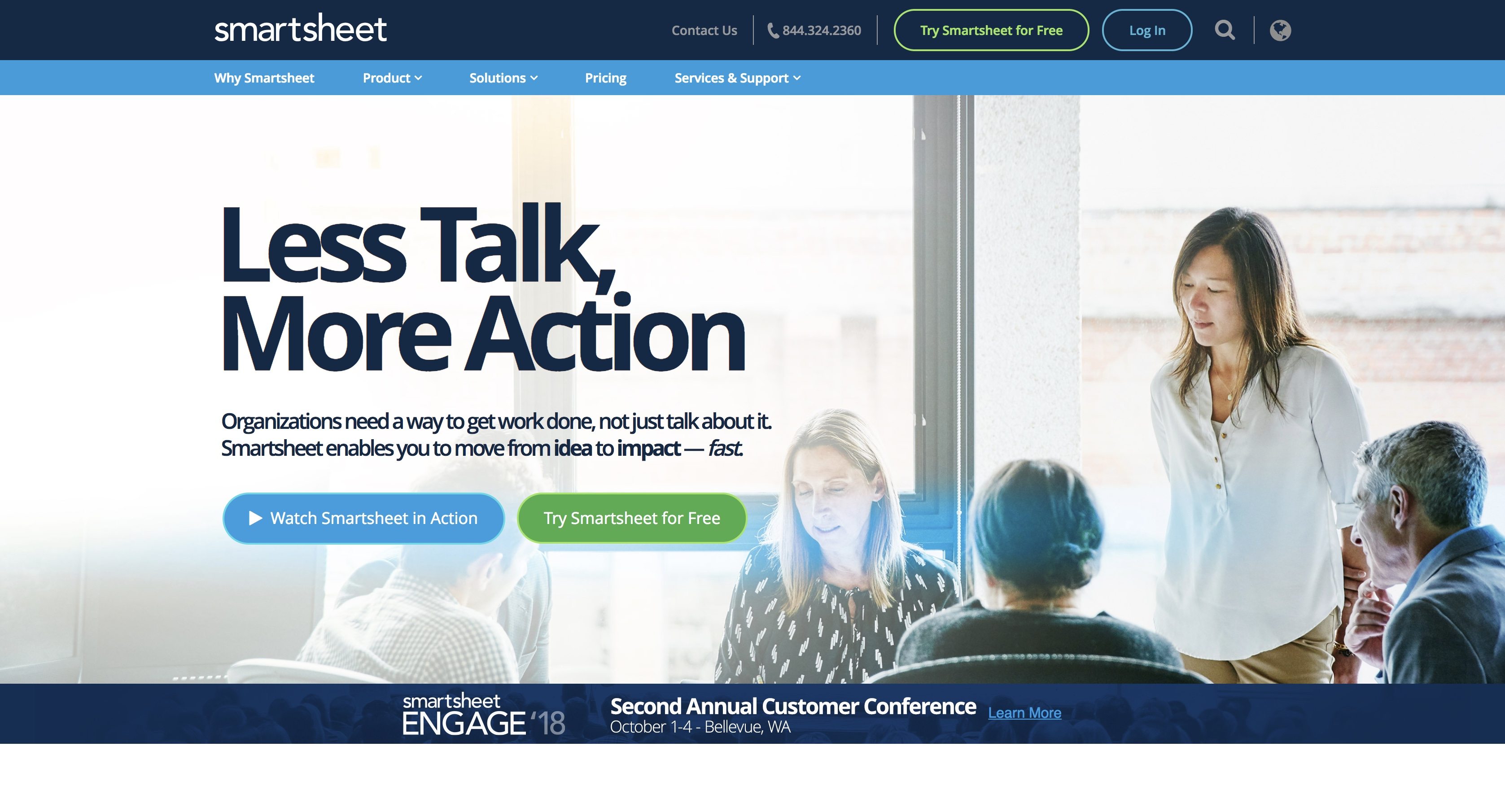 Smartsheet is an extremely powerful tool that packs a massive punch. It's highly customizable and supports mobile browsers. It's very affordable at only $16 a month for 10 sheets and 3GB of storage.
The big drawback for Smartsheet is the huge learning curve. Unless you're already familiar with the spreadsheet software, you might find yourself studying for a while. There's also no auto-save feature, so if you accidentally close your browser or the power goes out, you're out of luck.
The round-up
When shopping for an online project management software, it can get confusing and overwhelming to say the least. Let's summarize the software we just went over:
Toggl Plan is the best solution to any project manager's needs. It's a feature-rich, customizable software that makes short work of creating timelines and editing them.
If you need a simple, lightweight tool that doesn't break the bank, Trello is the one for you. It's extremely simple and very quick to use.
If you're looking for a solution to your communication issues, Yammer might be an answer. It's design is based on a social media platform and is very useful for those who like to chat and share ideas.
Slack is a great communication tool that can be integrated with a lot of other online collaboration tools.
Basecamp is a great tool if you're looking for decent features and a flat monthly rate. It offers quite a bit for the price, but the feature department is lacking.
Smartsheet is a powerful tool that can take a lot of extra time to get used to. It offers tons of nice features, but can be overwhelming to new users.
Regardless of the industry you're in, the right software can mean the difference between success and failure. Always do your research and make sure that you keep the needs of your team in mind.