A Work Breakdown Structure (WBS) helps you to break down projects of any size into manageable tasks. It can integrate scope, cost, and deliverables into a single tool.
Yet, with many agencies, proper project planning is often overlooked.
Whether you handle complex or simple projects, this guide will teach you how to create a WBS to deliver more profitable and timely projects.
What is a Work Breakdown Structure?
A Work Breakdown Structure is a hierarchical outline of the tasks required to complete a project. The WBS "breaks down" the structure of a project into manageable deliverables or phases.
It helps organize, visualize, and manage projects more efficiently. It serves as a framework for detailed cost estimation and control and an overall project schedule guide.
Purpose of a Work Breakdown Structure
Some of the biggest causes of project failure are inadequate requirements gathering (35%) and inadequate vision or goal (29%). And both can be avoided by using a WBS.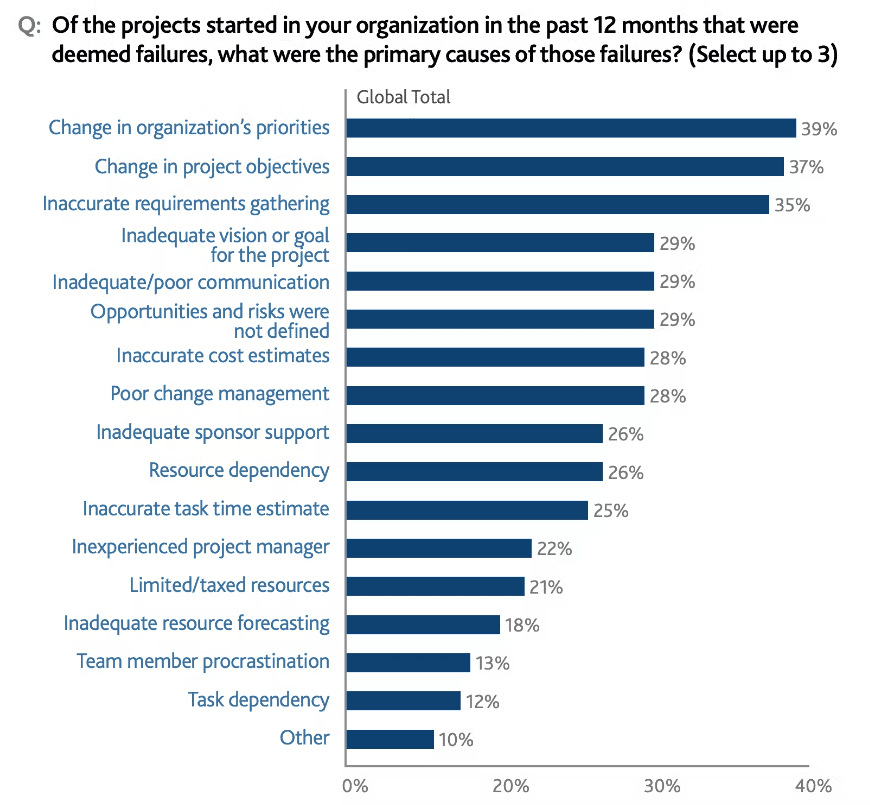 Agencies tend not to dive into the technicalities of project management, which makes sense. After all, the project management body of knowledge is stupidly vast.
The latest PMBOK® Guide has 368 pages.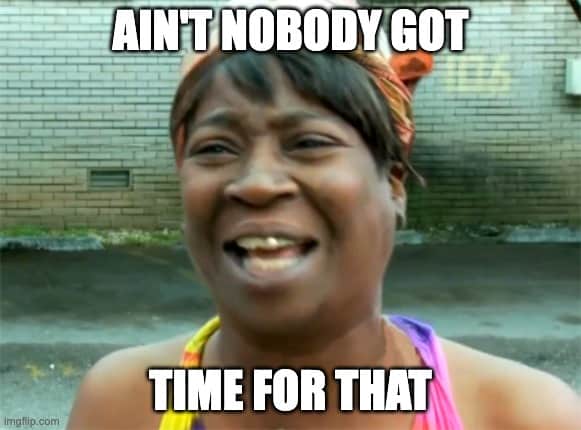 But that's not to say there isn't an opportunity to uncover something that will drastically improve how your approach your project work.
I've worked at an agency myself. So I get it. The hunt for client work is 24/7.
But most often than not, agencies will wait until AFTER a contract has been signed before fully scoping out a project. 💀
Creating a WBS during the project discovery phase will help you to get a handle on the scope, cost and deliverables needed.
Benefits of creating a Work Breakdown Structure
Let's look at some benefits of using a WBS during the project discovery phase.
1. Increases the accuracy of project estimates
All tasks will have been accounted for, with costs associated with each.
2. Acts as a roadmap for your project plan and team
Provides team members with an understanding of where their pieces fit into the overall project management plan, indicating their work's impact on the project.
3. It helps to prevent scope creep
It visualizes the impact when deliverables/tasks are falling behind. Helping you manage the project workload better. Preventing work from slipping through the cracks.
4. Help to build your project schedule and timeline
It facilitates the quick development of a schedule by allocating time estimates to each task. Helping you create a solid project timeline.
5. Improves resource allocation
It will help determine the resources you need for the project based on the tasks required. These include the competence requirements, the number of staff, skill set, etc.
6. It helps to establish a predictable workflow
It provides a proven and repeatable approach to scoping projects. Helping to establish a process you and your team are familiar with.
7. Identify potential bottlenecks
You may realize you need to work with external contractors once you fully understand what it will take to finish the project. Helping with any bottlenecks that may hold the project up.
Does every project need a Work Breakdown Structure?
Every project manager has some idea of what they are doing, how long they think things will take, and how much they think it will cost.
But imagine if all your projects were less stressful, more profitable, and ran like clockwork.
I'm not saying a WBS is the silver bullet here. But no matter how simple, it can contribute to helping you to run projects that little bit better.
One tool to rule them all
Knowing how to create a WBS is a fantastic tool stashed in the mind of a well-prepared project manager. It can integrate scope, cost, and deliverables into one.
Follow our step-by-step process alongside our WBS template, and you'll be on the right path to smoother-running projects.
Here are a few helpful resources to take your project management skills to the next level.