Anyone can find productivity hacks everywhere. Hundreds of books, apps and time management systems were made available helping us to get through the day in one productive piece. Apart from these fundamentals, we also follow effective habits and learn a lesson or two from highly productive and successful people. With the gift of Internet and other useful resources, no doubt everything can be done easily and smoothly in this age.
If you plan to get more organized and productive this year, check out this impressive collection of productivity apps and websites. These will surely make a huge difference in achieving your daily goals.

1. ZenDay 
Zenday is more than just a mobile app. It has an amazing feature that integrates your calendar information with your to-do list. Zenday's 3D user interface will give you a clearer view and a whole new dimension to time management and productivity. It automatically readjusts the schedule and tasks based on the users' top priorities. Once the task is completed, it disappears from the calendar to give more space to other commitments.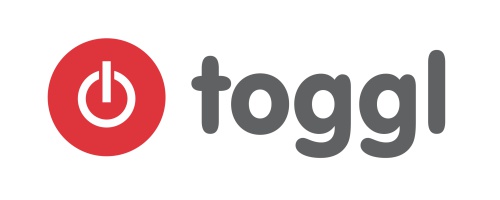 2. Toggl Track
Ever wonder where you've spent all your time during the day? Keep a record of all the tasks and activities you've done for the day by using Toggl. This one-click time tracking tool allows you to log how much time you spend on each project or task both online and offline.

3. Sociidot
Looking for a goal-setting app? Sociidot is the right one for you. This tool is popularly known as a life coach in your pocket. It will help you visualize your goals, stay focused on them. It also motivates you to accomplish them on time. Sociidot serves as a roadmap as you work toward creating a new and better life story.
What every writer needs is a tool that helps them live up to their full potential. ProWritingAid is the best editing site you will ever come across online. If you don't have time to find human proofreaders and copyeditors, this editing software will lay out all the grammar and style flaws in your work.

5. Unstuck
Getting stuck in a rut is one of the most frustrating experiences for a creative mind. To help you get out of it, here's a way you can take action. Unstuck app is an effective tool for anyone who struggles with making decisions. Unstuck leads its users through a series of questions in an effort to figure out their emotions and feelings in their stuck moments. The app also offers tips and tricks through a game-like experience, guiding the users to personalized action plans using springboards designed for different types of decision-makers.

6. Producteev 
This task management application offers quick and simple ways to manage your tasks and inspire your team to work faster and more efficiently. It has a user-friendly interface wherein you can create, schedule, categorize and assign projects directly from your account. You can have access to unlimited projects and collaborate with multiple people using Producteev.
Improve your productivity by starting with the tools mentioned above and you'll soon notice the obvious difference in the quality and quantity of the work you complete.
Did you know the Toggl timer works inside Producteev and 33 other tools via the Toggl Button Chrome extension? Grab it here!
You can also check out our list of top 5 writing tools for students (and the not-so-students) here.
What tools do you use to get over the finish line? Let us know in the comments.