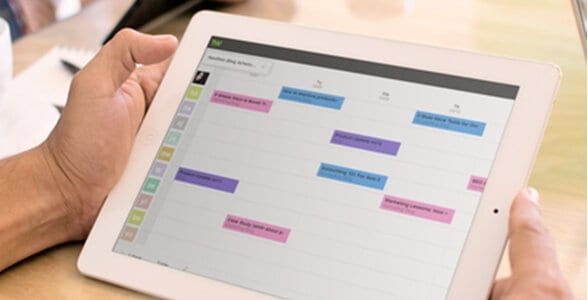 The choice of tools and apps that would help out with scheduling company holidays and business trips is surprisingly slim. Fortunately, you only need one software tool or app to get the job done. Here is a selection of the best free tools for scheduling company holidays. These tools will fit the different planning requirements of HR specialists and business managers out there.
Toggl Plan for easy re-scheduling & quick overview
Toggl Plan is the tool for you if your employees' vacation schedule changes constantly, and you want team members to always be up to date.  You can plan everything from holidays to business trips to sick days and the whole company will stay up to date with Toggl Plan's software.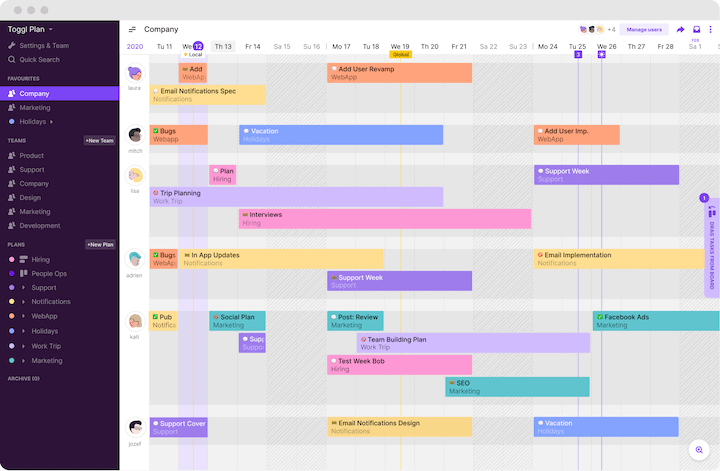 Toggl Plan is free for solo users.
Google Calendar for multi-person events
If it's important that every person involved with the event, business trip or holiday gets a reminder in their personal calendar, then you should use Google Calendar. This allows to add precise time-stamps into the calendars and share the changes with everybody who's involved. Great for planning daily events of tasks.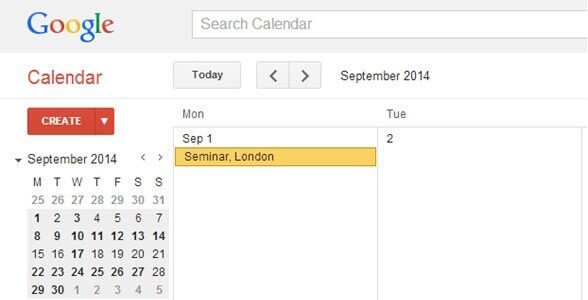 Free personal calendar,  apps available.
Trello for general event planning
Use Trello if you need to have general information about events in place and the visual timeline is not needed. You can also add multiple persons to one event and share checklists, files etc with them. Trello is a great tool for planning events and organizing it's details.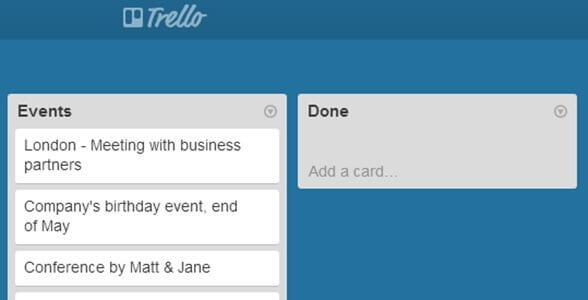 Trello is a free web tool with smartphone apps.
Annika can very well relate to the ups and downs of small business. She's keen on SEO, user acquisition, and growth hacking. You can follow her Twitter @AnnikaHelendi