When Henry Laurence Gantt (1861-1919) developed his now-famous bar chart to record the progress of U.S. government workers in 1917, he probably never realized that future project managers would owe him a debt of gratitude. Over 100 years later, we're still using Gantt charts to:
Visualize a project's critical path

Create baselines for scope, schedule, and budget

Manage team workload efficiently

Monitor progress after the project commences

Achieve maximum productivity at minimum cost
Although the chart remains a valuable project management tool, pen and paper have long since given way to apps and software. Here is a list of Gantt chart software that every busy project manager should know about.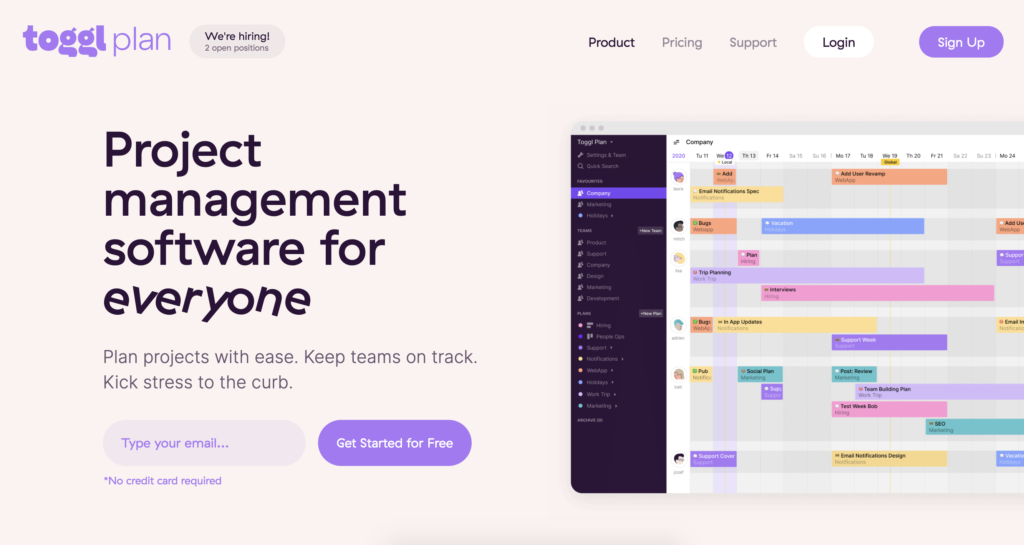 There are a lot of online Gantt chart tools out there, but Toggl Plan is a solution that really delivers. To create a task, all you have to do to select a time frame, drag your mouse from the beginning to end date, and it's done! You can even create individual swim lanes for each team member and assign tasks to them. To create a milestone, select a date on the timeline and set one up.
Toggl Plan is a simple tool that can make complex projects more manageable. It also provides a visual overview that keeps all team members on the same page and allows you to manage project resources and team workloads more effectively.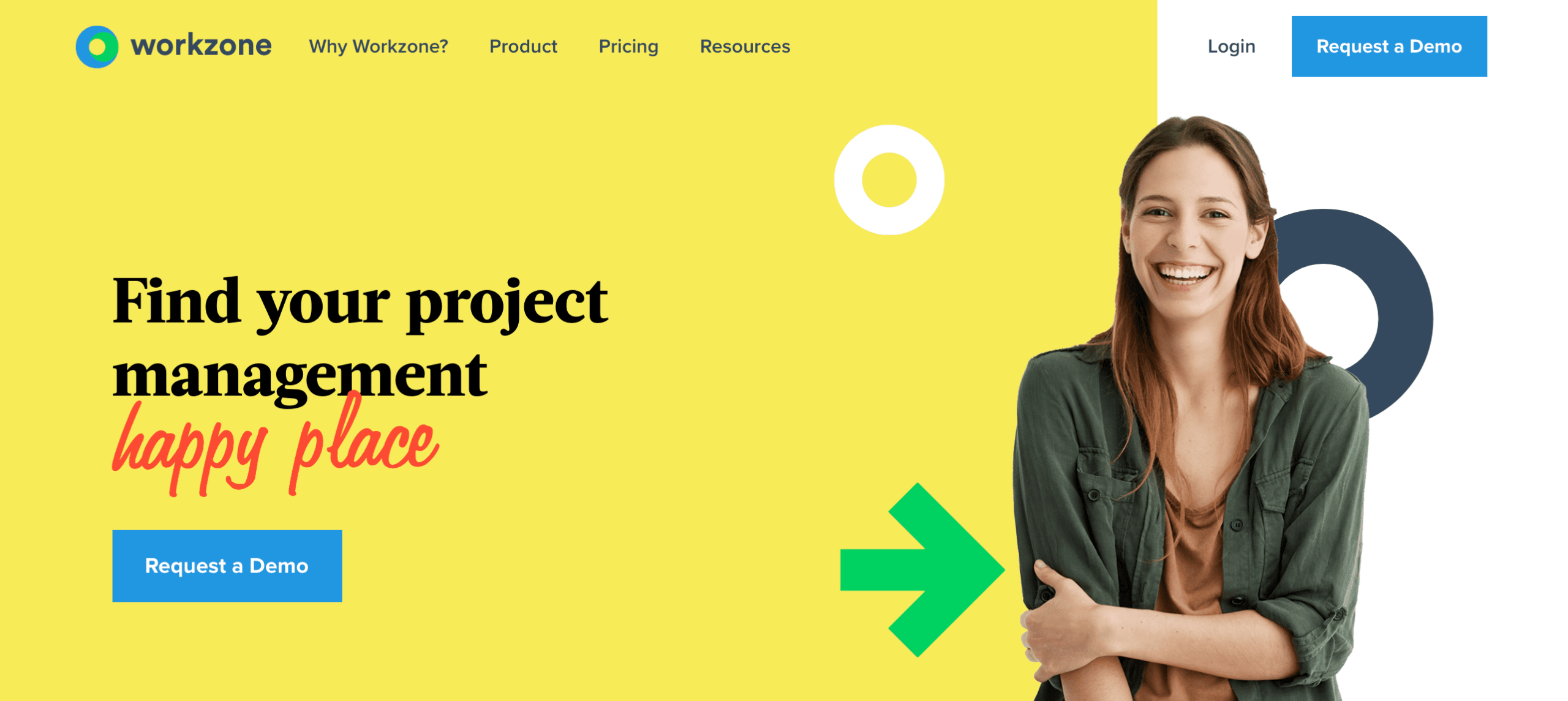 Workzone is an online project management tool that uses Gantt charts to make project status visible in a single view. When additional information is needed, you can drill down to see extra details, such as interdependencies and subtasks. The expanded dashboard reporting also delivers comprehensive insight into the tasks assigned to each team member.
Workload reports advise you on what's been completed and what's outstanding. For team members, there are individual to-do lists that keep them on track and informed about the size of their workloads.

New project managers will find Easy Projects to be an ideal introduction to the field. The Gantt chart software allows you to drag and drop tasks, milestones, and other items onto the timeline. You can also create multiple dependencies, change project duration when necessary, and review your team to see who is available to take on new tasks.
Easy Project has some powerful visual features, including the ability to create chart, table, or metric reports and publish them to the dashboard. Each report can be customized for its intended audience, so that the viewer receives data that is the most meaningful for them.
[bctt tweet="Manage workload. Monitor progress. Maximize productivity. Here's the software you need to try." username="toggl plan"]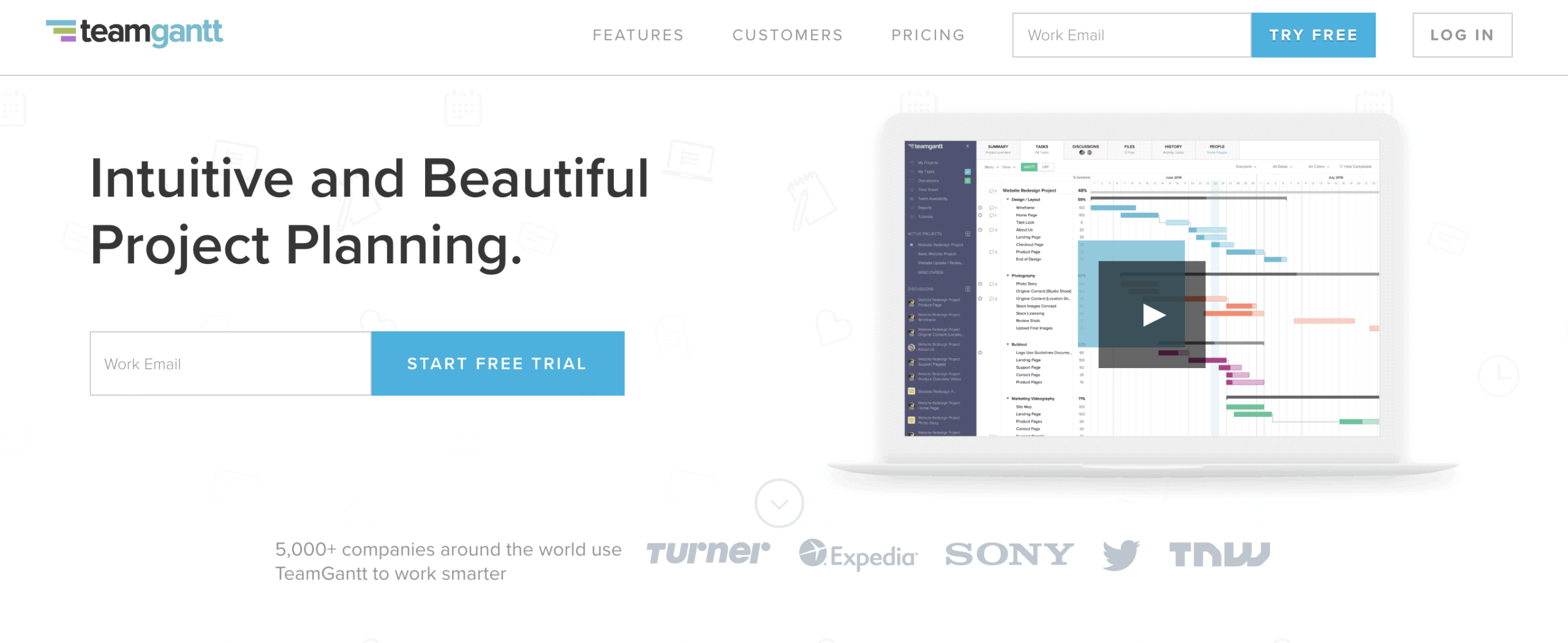 Team Gantt is an online tool is so intuitive that mastering it is easy. This makes it another good choice for novice project managers. The colorful interface gives you an overall view of all your projects and their important details, such as:
Timelines

Activity and progress

Team schedules and workload
The resource management feature allows you to see at a glance what each team member is working on at any given time. These insights let you develop more realistic project timelines and recognize when you need more people to join your team.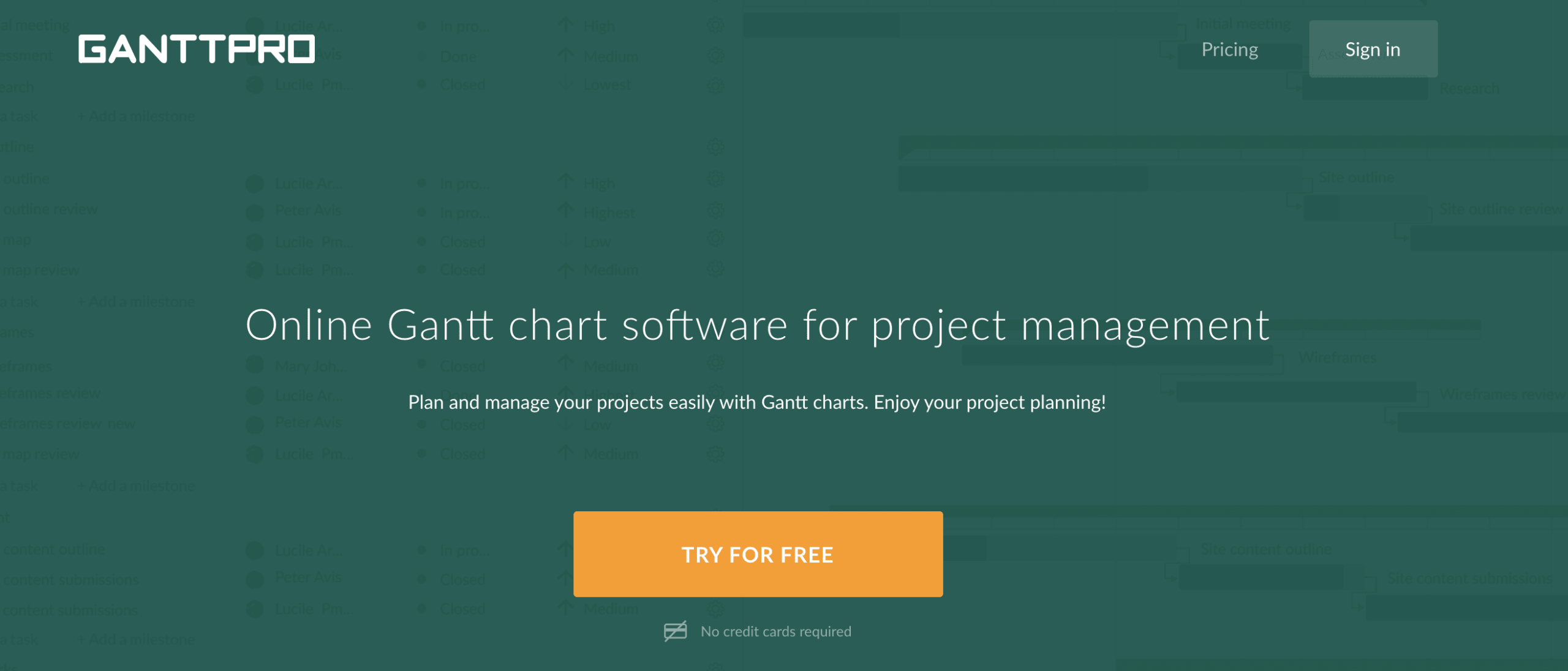 Ganttpro is interactive Gantt chart software that supports the planning and control of multiple projects simultaneously. Despite its complex abilities, it's an easy tool with drag and drop capabilities and features that allow you to effortlessly accomplish the following mission-critical steps:
Organizing and scheduling tasks

Dividing tasks and subtasks

Managing resources

Managing dependencies between tasks
All Gantt charts can be shared with team members and clients for maximum transparency while controlling editing privileges.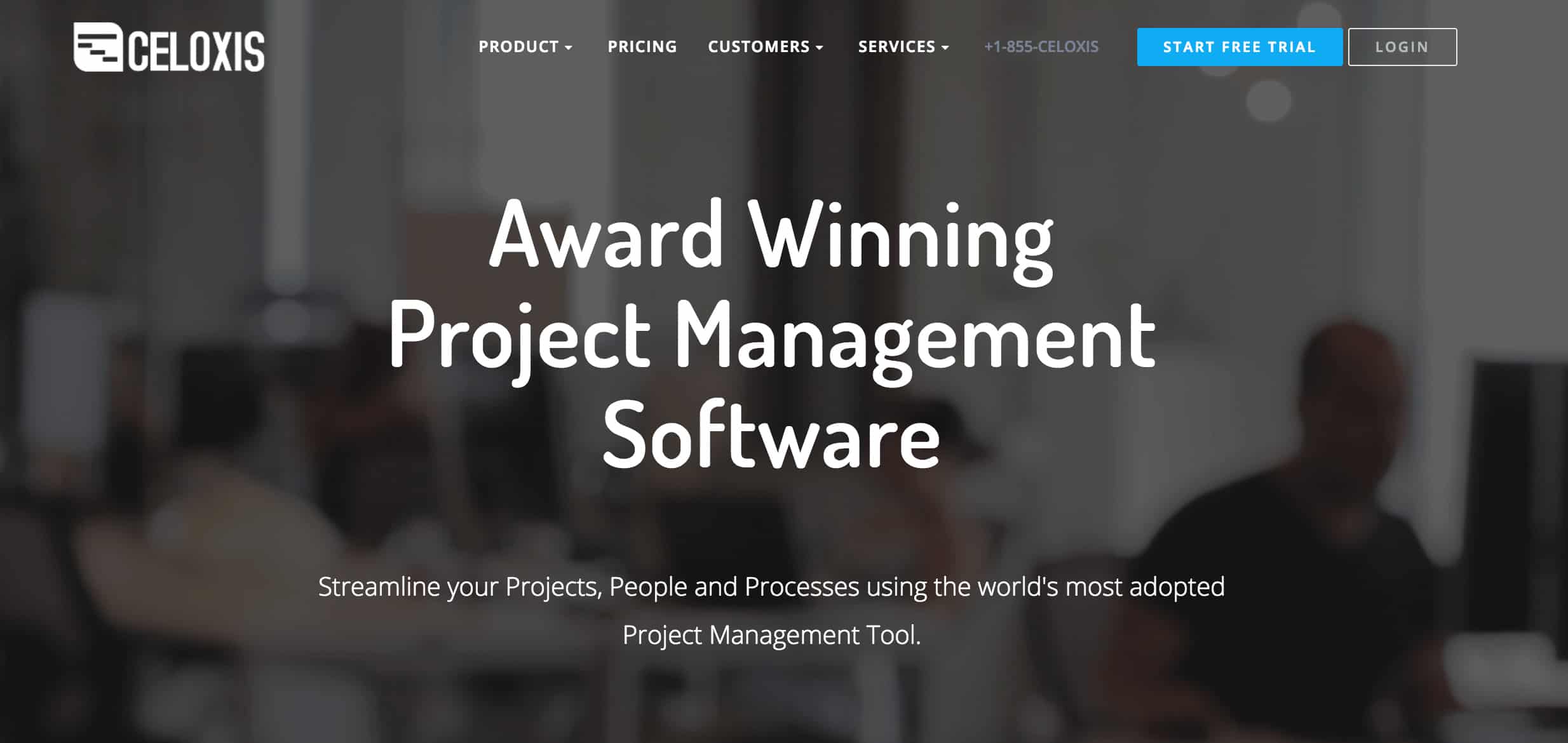 The Gantt charts included in Celoxis' project management software are surprisingly easy to use given their capabilities and potential size (they can support up to 10,000 tasks at a time). Programmed keyboard shortcuts make additions and changes a simple matter, which is important when you have to work quickly. If you manage interconnected projects, you can even link tasks between them.
Celoxis is a highly visual tool, with Kanban boards and interactive Gantt charts that let you see the big picture without sacrificing attention to detail.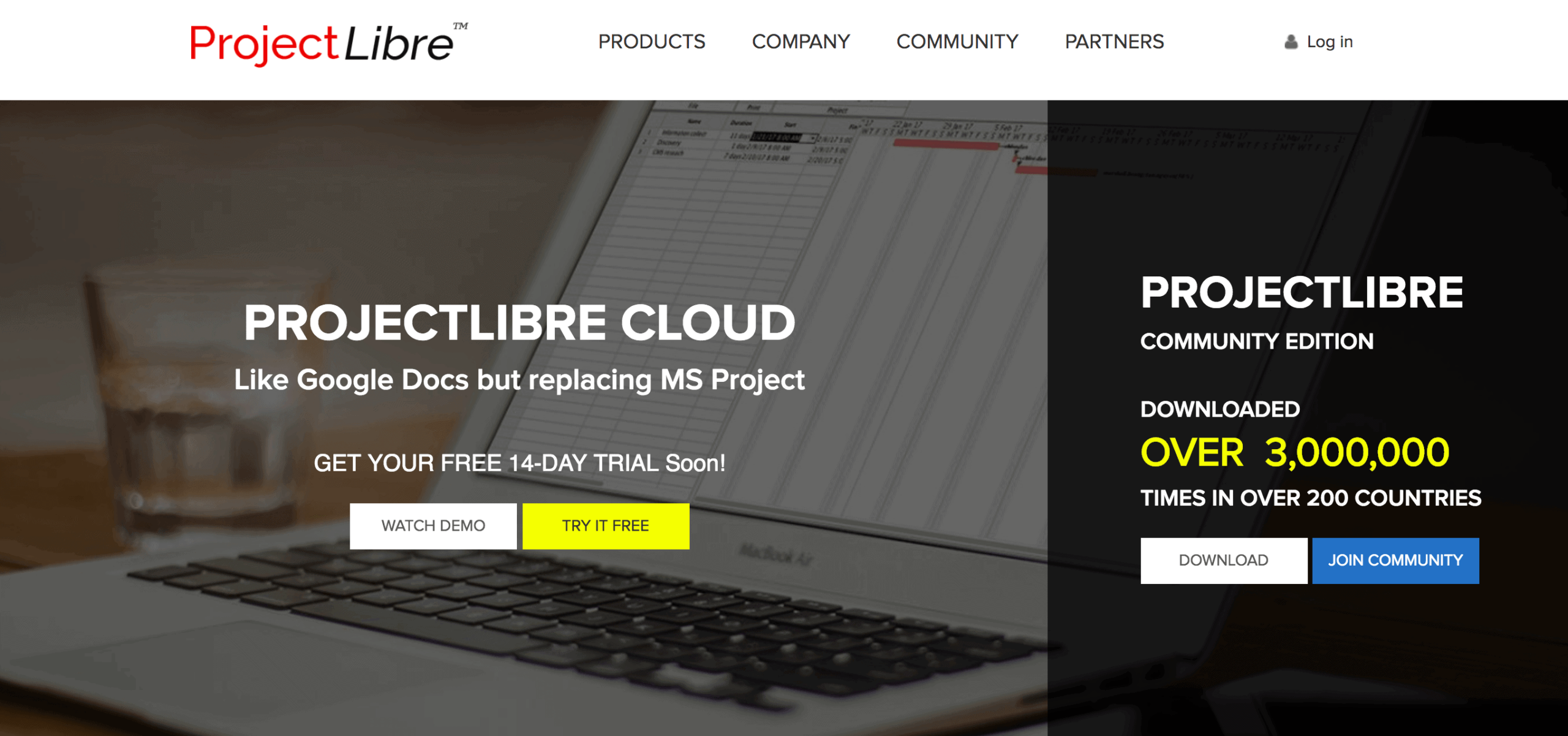 ProjectLibre offers open source software  to make project management tools easier to access and master. The free version has received various awards that attest to its value, but project managers wanting more advanced features can purchase the  ProjectLibre Enterprise Cloud version, which contains:
An intuitive dashboard

Gantt charts for multiple projects

Earned Value costing

WBS/RBS charts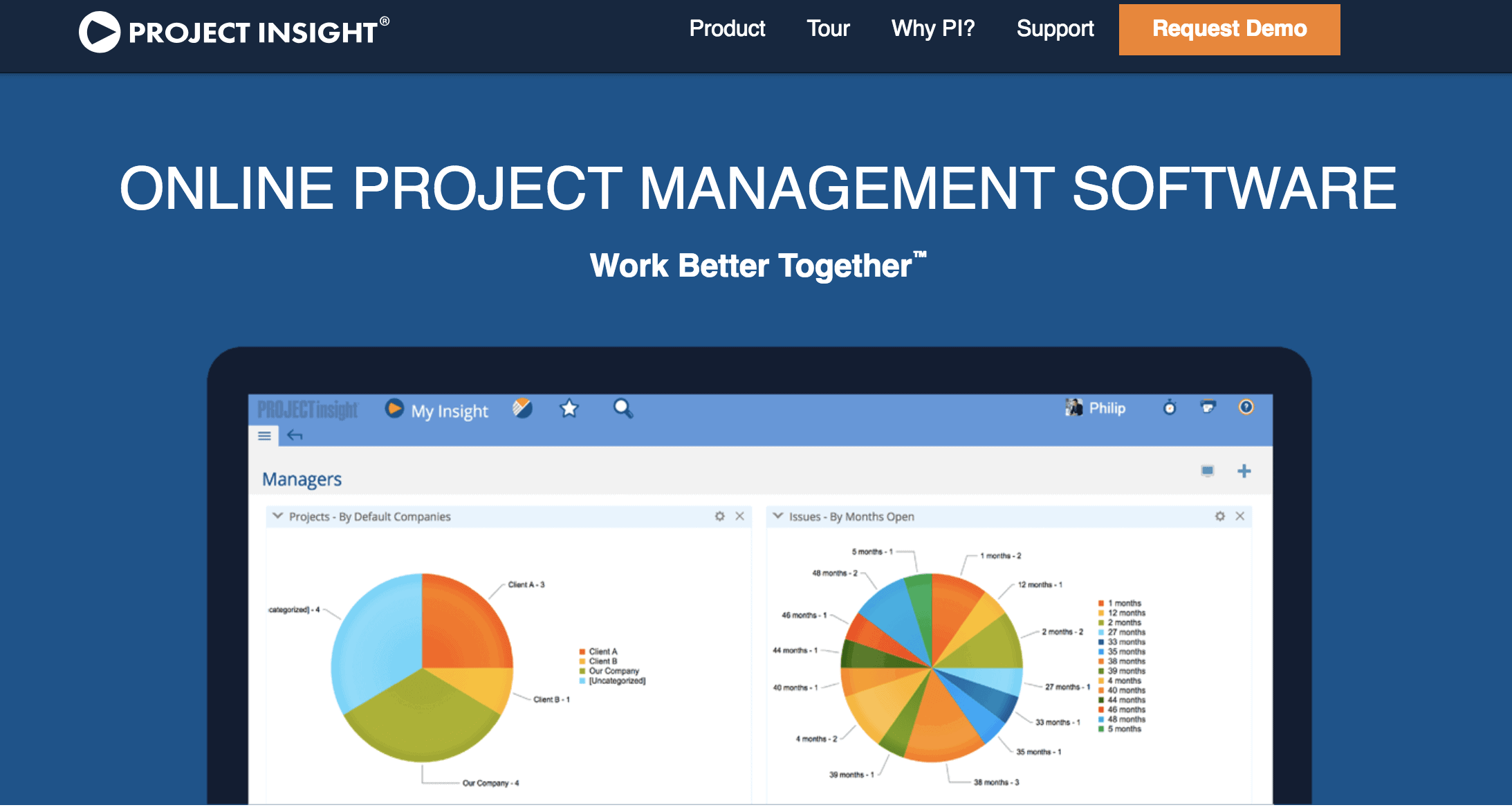 Project Insight has an Intelligent Scheduling feature that includes fully customizable Gantt charts. These charts improve team management and function by allowing you to see exactly what's been accomplished across projects, how busy each team is, and how much work needs to be done for each task. These insights prevent you from unintentionally overburdening certain team members. Allocate tasks to people who have the capacity to handle it instead of overtasking some departments.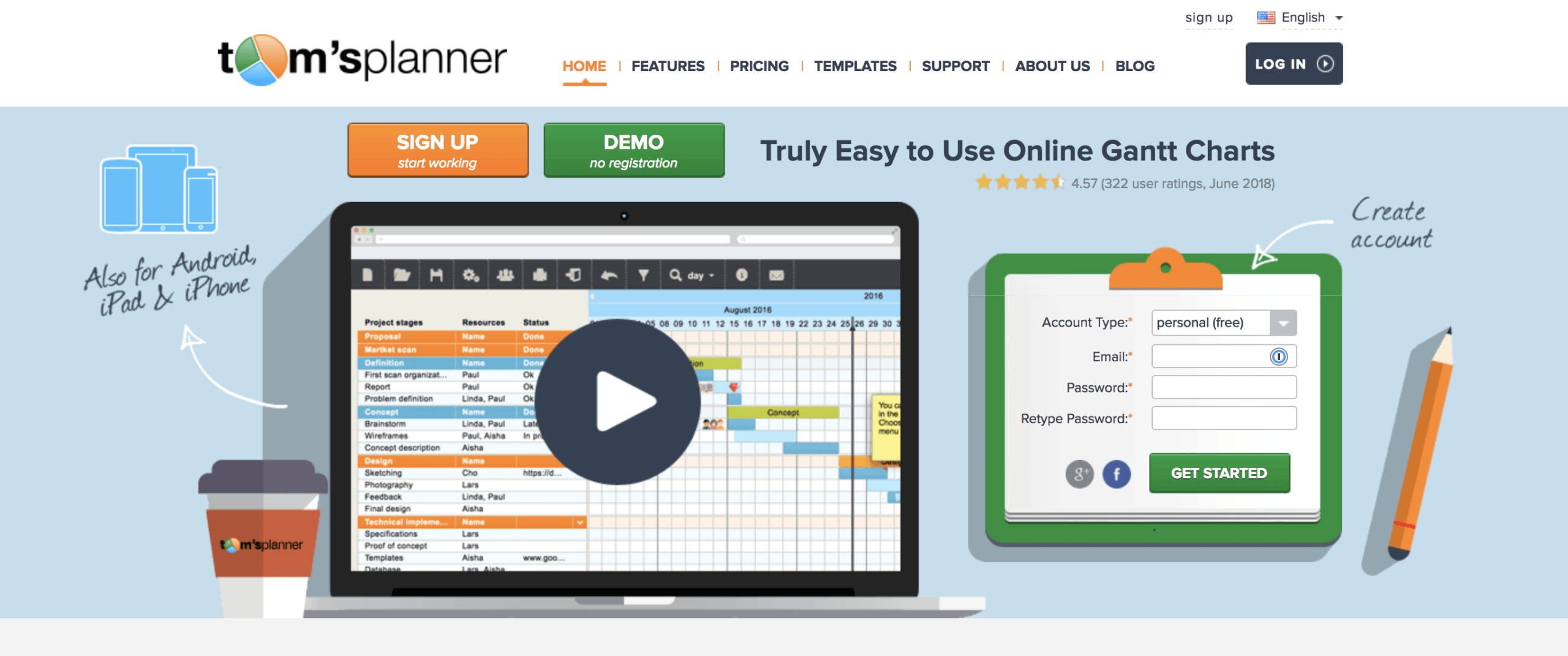 Tom's Planner has user-friendly Gantt charts that you can populate by adding information directly on them. There are no confusing input processes to master. If you're managing a large project with even larger amounts of detail, you can link tasks so that all of them automatically adjust when you work on one. When you need to prepare a report for stakeholders, you can export a Gantt chart as an image.
Tom's Planner was designed on the premise that individual team members require specific information, so Gantt charts can be filtered to display exactly what the viewer needs to see. Another, equally efficient feature is the ability to search for people and resources instead of browsing the chart to find what you need.
As this list confirms, there are a lot of excellent Gantt software packages available. All of them can save you time, money, and effort by expediting information delivery and simplifying processes that would otherwise be time-consuming. The fact that they're online tools means that teams can work together in Paris, France and Paris, Arkansas. Henry Gantt would be impressed- and proud.
Rose Keefe is an author and technical writer who has over ten years' experience in supporting project managers in the manufacturing and construction sectors. One of her primary responsibilities was developing product manuals that supported efficient use of industrial equipment. She continues to write on the subject of time management and commercial productivity for trade websites and publications.