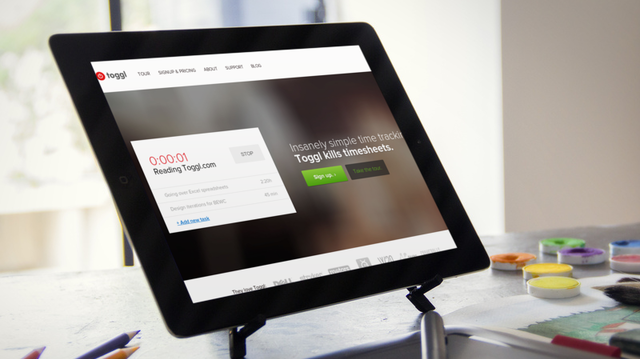 Regardless of the long work days, does it sometimes feel that you should get more done? Maybe unknowingly you're not as productive as you think you are? The only way to find out is to measure your personal productivity and we suggest you use Toggl time tracker for this. Here's how you improve your time management:
Take the time tracking challenge
Your brain tricks you when you have to guess/estimate time spent on different tasks from your memory. Instead use Toggl  (it's free for solo users) to track how much time daily tasks take. Use it as precisely as possible. Don't lie to yourself – if you are browsing Facebook, track it as a separate time entry. Do this for at least a week.
The results will surprise you, guaranteed.
After a week of heavy time tracking, see your reports in Toggl. These beautiful graphs won't lie. Now you can see how much combined time you spend on every task. There will be surprises once you have the data visually laid out in front of you!
Make new habits
Based on your time usage shown in Toggl reports, think about the changes you could make in your habits and workflow. Have you heard about the 80/20 rule? Could you drop some clients that demand too much of your time without the payback? Could you schedule checking your e-mails to only a certain time in a day? Do you multitask too much and should only concentrate on one project at once?
Take the time tracking challenge and let us know your results!
Annika can very well relate to the ups and downs of small business. She's keen on SEO, user acquisition, and growth hacking. You can follow her Twitter @AnnikaHelendi