You: Work (and kind of live) in Jira. Jira is your company's source of truth; where bugs and tickets live. And it all works, but it's also kind of chaotic.
Us, Toggl Track: The click-in, click-out time tracker that embeds into Jira. It can't save you from all your workflow problems, but it can save you a lot of time. And a lot of context switching.
Seamlessly combine the ease of time tracking with Toggl Track and all the tickets you have waiting for you in Jira.
How to start tracking time in Jira in three steps
Before you begin, you'll need to get a Toggl Track account (free for teams of less than 5). Sign up, log in, and you're good to go.
Step 1. Don't leave Jira; just put a Toggl button in it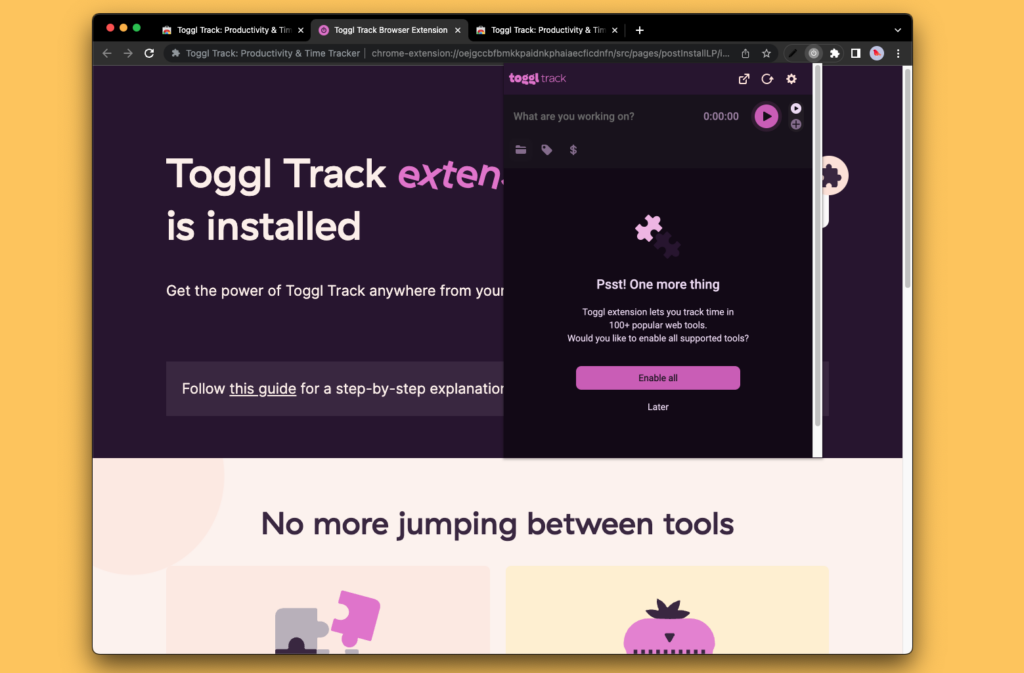 Install the extension. Enable all.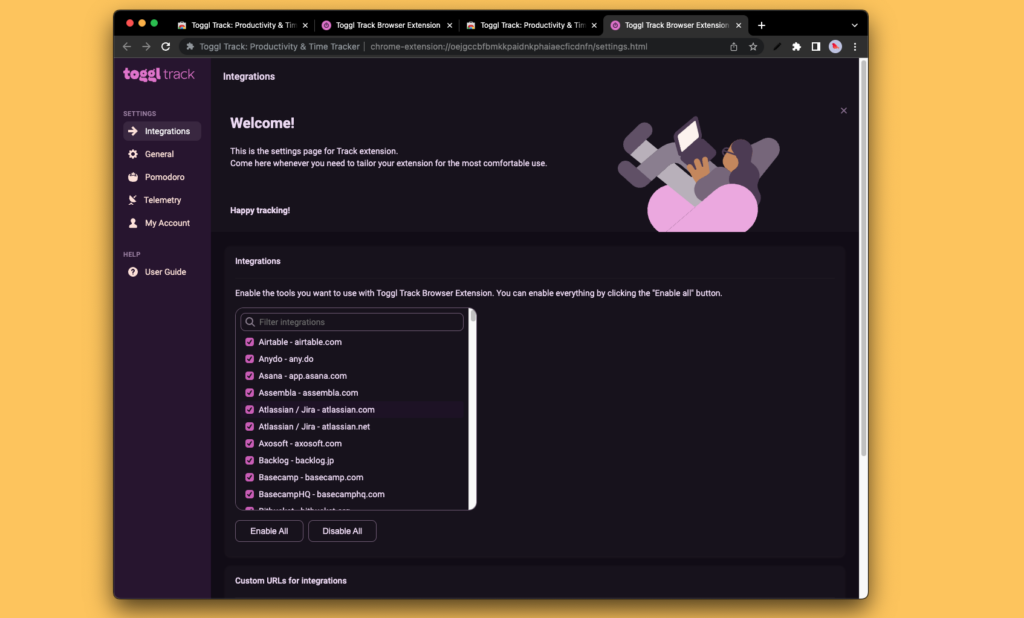 Find the button back in Jira, and click to start tracking.
The button grabs the time entry description automatically—but not the project. To make sure you're always tracking on a certain project, set a default project or have the extension remember your last project.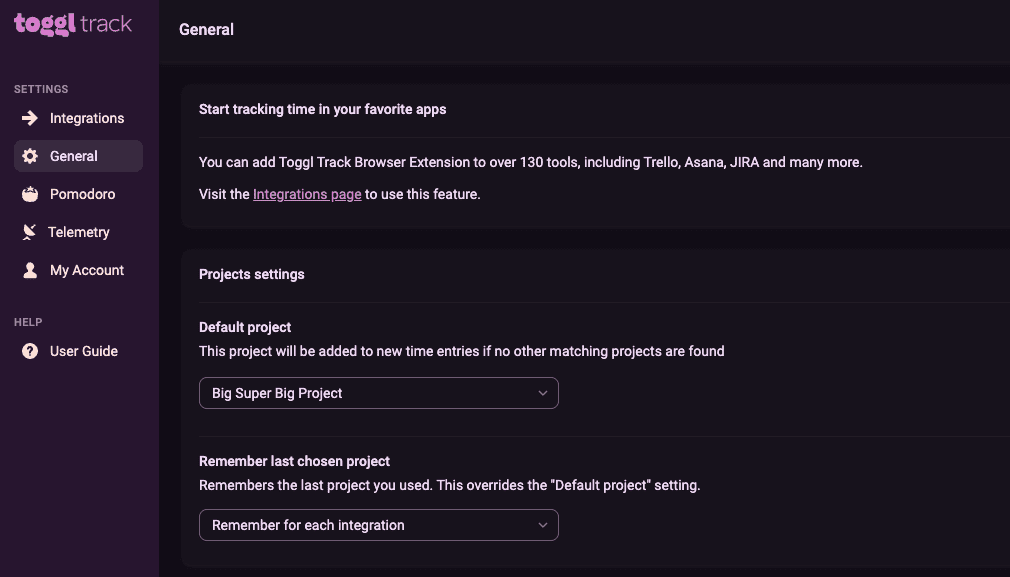 Step 2. Get into the flow (but don't forget to take breaks) with our built-in Pomodoro timer
Break up your work day into focused, 25-minute chunks. Set up your timer in the extension settings.
Start the timer to start the Pomodoro session.
When the timer rings, take your well-deserved five!
Repeat. 16 pomodoros is basically a full 8-hour workday.
Step 3. Never forget. It's OK to forget. We have reminders.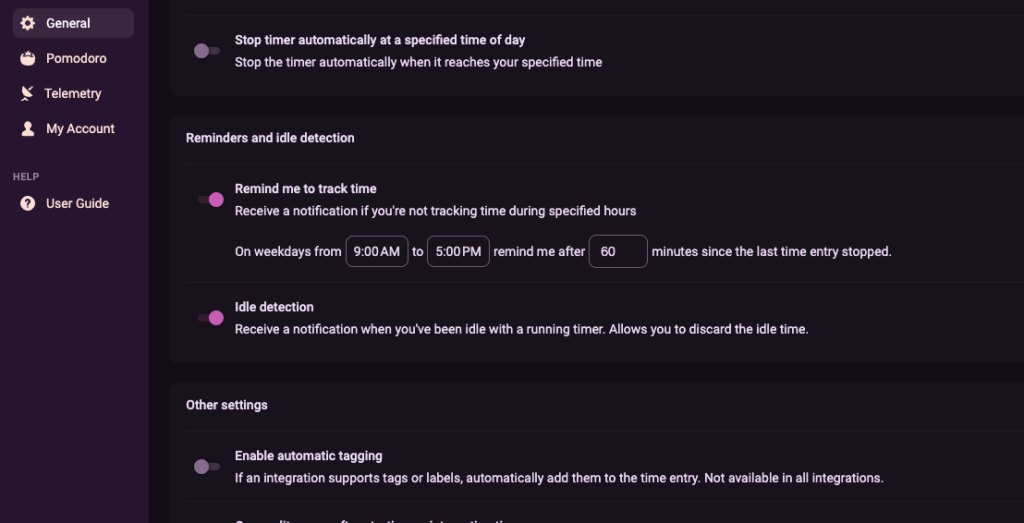 The first reminder — Remind me to track time — is for when you forget to start your timer.
The second reminder — Idle detection — is for when you forget to stop your timer.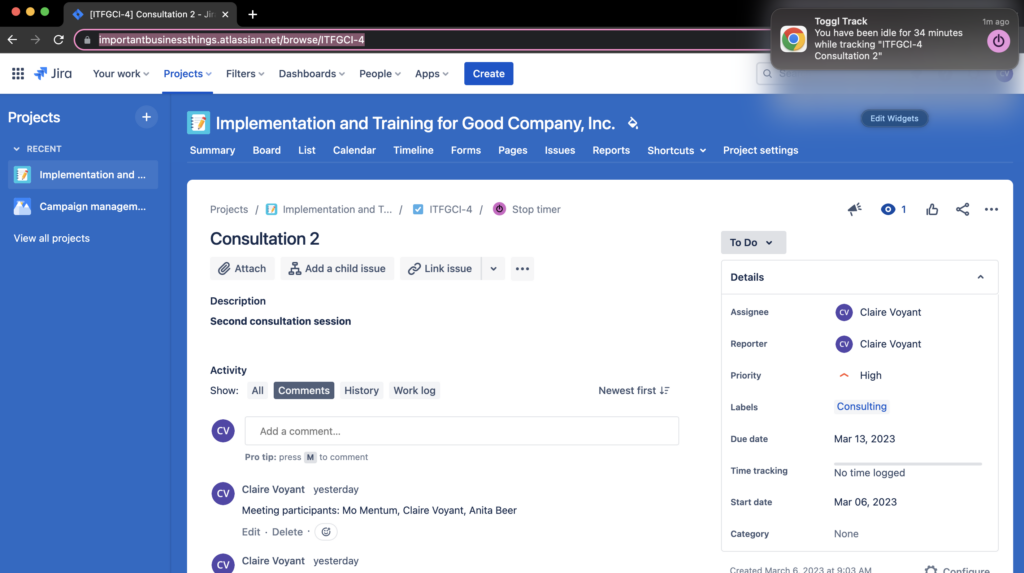 And that's it!
But what about…
What if you want all your Jira workspace entities (bugs, tickets, stories, epics) inside Track already so you can start tracking on Toggl Track projects that correspond to your Jira workspace structure?
We have an integration for that too. Check out Jira Sync.
What about an extension for [insert your browser of choice here]? What about…
Write to us at support@track.toggl.com. We log every single piece of feedback; we promise.
Work tools to elevate your productivity – apps for incredibly simple time tracking and effective project planning.