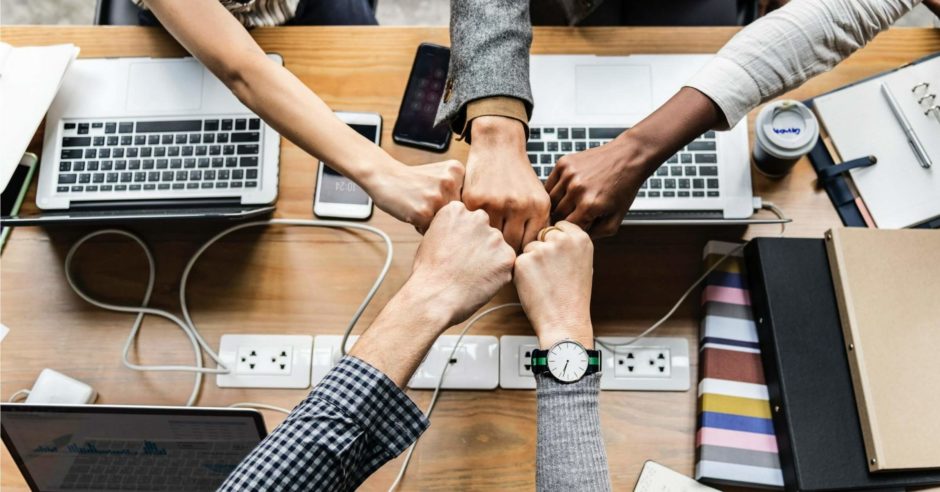 It's no secret that Microsoft is a powerhouse in the world of technology. With digital products ranging from word processors to operating system, they seem to offer something for every need in the industry. The question though, is are there any better alternatives to their vast selection of software?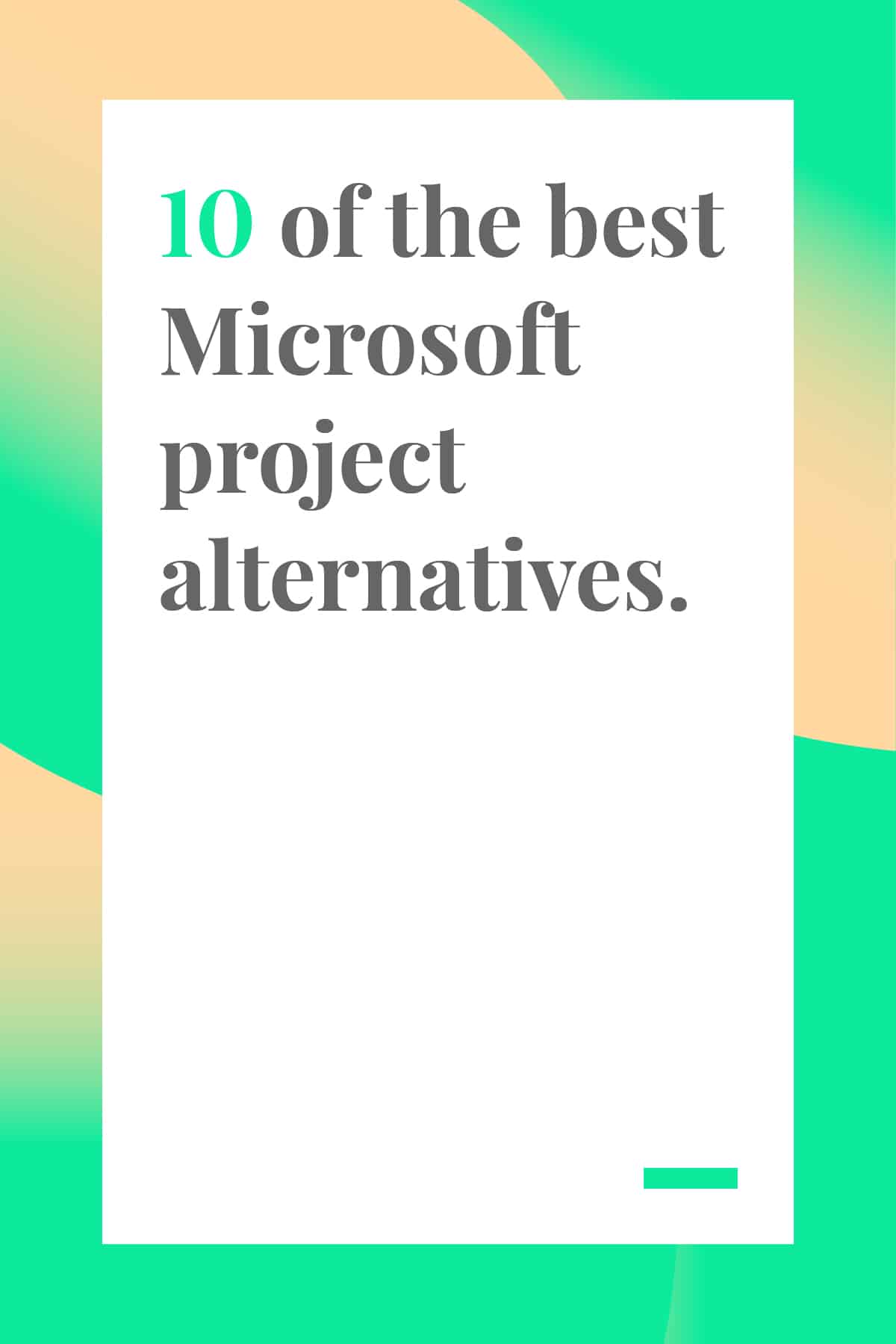 For a project management company, the project software they use is a key part of their everyday success.
While there is the commonly used option of Microsoft Project, there are a handful of issues which have come up over the years causing companies to rethink their decision and go with a different program.
Disadvantages of Microsoft Project
Steep learning curve – Project requires a high level of training to be able to use the tools and features efficiently.

Poor collaboration and sharing features – This software makes it difficult for a team to stay on the same page due to the lack of real-time updates and the need for multiple Microsoft programs to communicate effectively.

Cost – Users can expect to pay upwards of $55 per month for each user to get the most beneficial features included with the software.

Limited app integration – Project doesn't integrate with many apps outside of the Microsoft lineup, requiring teams to be exclusive with other products they may not like.
Luckily, there are some great Microsoft Project alternatives out there to choose from. Each of these alternatives include key features like detailed reports, Gantt charts, and task management functions. Let's take a look at ten options you can choose from instead of Microsoft Project.
1. Toggl Plan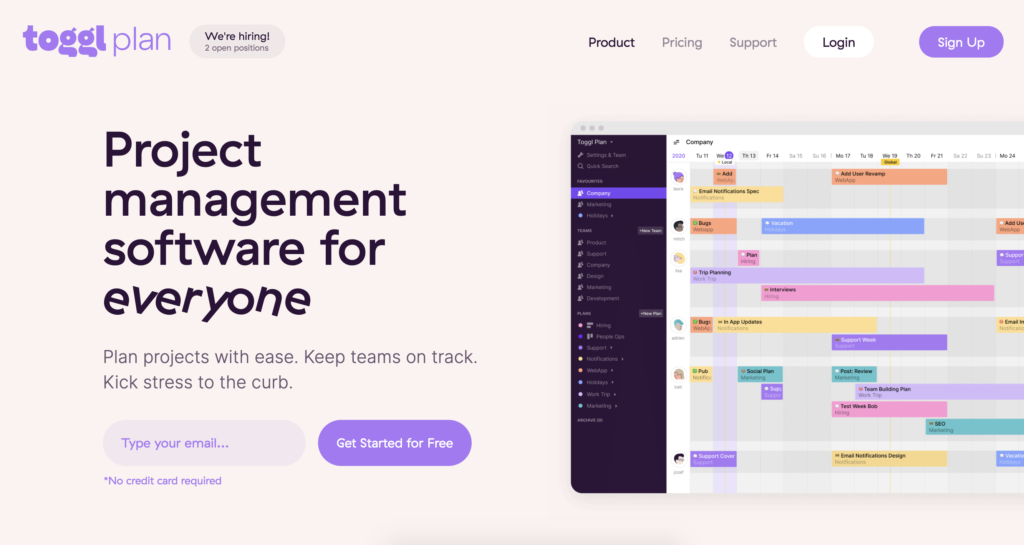 As a convenient and responsive project management tool, Toggl Plan is user-friendly and can be accessed both online as well as on your Apple or Android device. It can be used to keep track of multiple projects, which can then be shared in real-time with other members of your team. The app can also be integrated with other programs like Slack to further improve communication and team coordination.
Toggl Plan is free for teams of up to five people, with affordable plans for larger groups. These paid plans also include premium features like project roadmaps, annual views, and custom color displays.
2. Mavenlink
Known for its financial features, Mavenlink allows users to charge clients directly through the software, while also providing quality project management tools. With a communication feed similar to that of a social media platform, your team will be able to collaborate without having to use an external app. If you aren't as concerned about tracking numbers through your project management app, you may want to go a different route.
A free 10-day basic trial is available for groups up to five people, which then turns into $19 per month. For their Professional, Premier, and Enterprise packages, pricing starts at $39 per user.
3. Workzone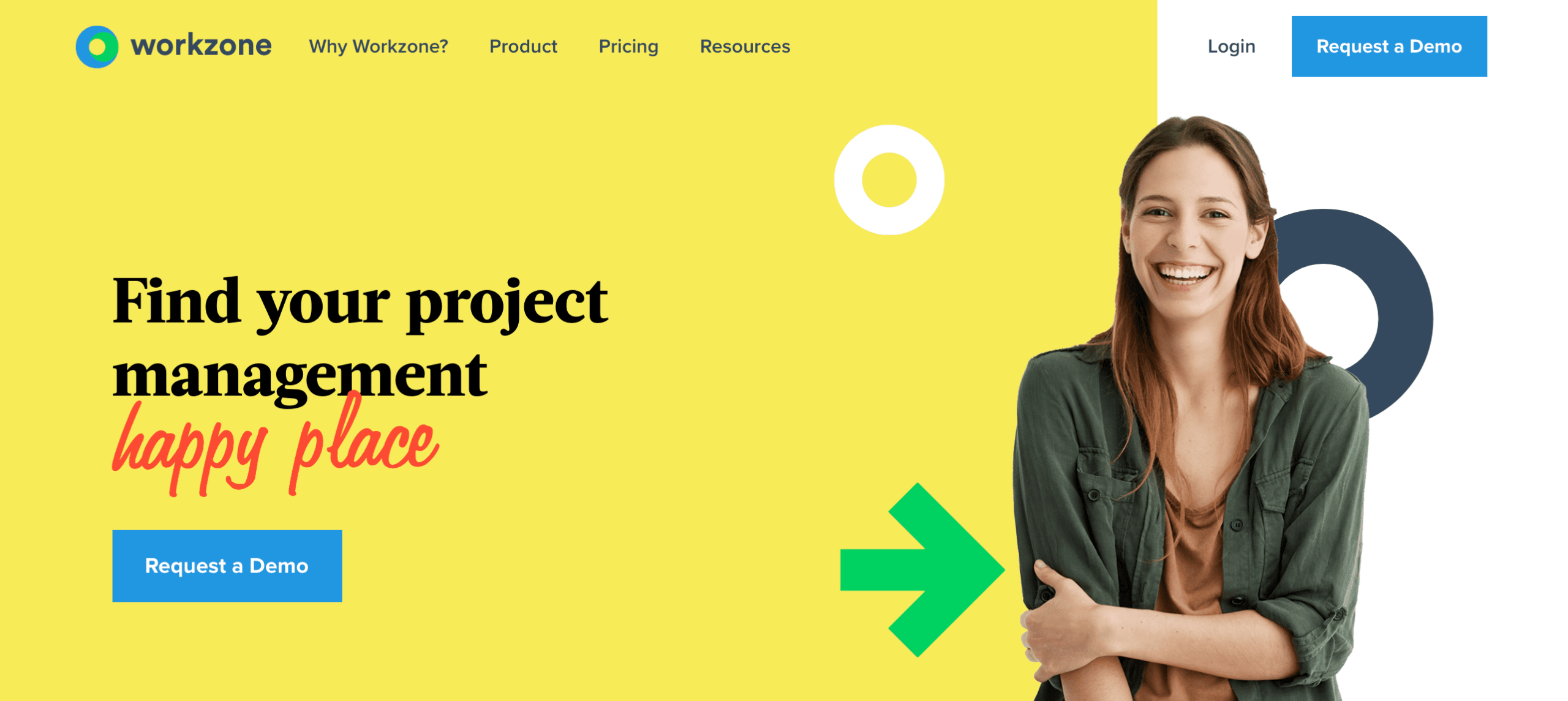 Trying to find a happy median between the most basic project management tools and a high-end app like Microsoft Project, Workzone claims to have a solution that is "just right". Their project dashboard offers a view of all projects currently active, allowing everyone on the team to stay caught up. Other features like their to-do lists, commenting system, and its reporting capabilities make it a good Microsoft Project alternative.
Workzone doesn't list pricing on their website, but instead quotes prices based on specific group factors like team size and required features.
[bctt tweet="Microsoft has been a key player for years, but these alternatives may win out. Click here to see what they are." username="toggl plan"]
4. LiquidPlanner
LiquidPlanner's project management software is praised for its ease of use and analytical tools. Their top feature is the Smart Schedule which lets allows you to prioritize projects, assign teammates, and set estimated completion timeframes. Another interesting portion of the app lets you know the workload availability of your team members, including days and hours.
These features do come at a higher price than most others on this list, with their most basic Professional plan starting at $45 per user (5 user minimum).
5. Celoxis
Like most of these Microsoft Project alternatives, Celoxis is available both on the Cloud and as a downloadable software. It carries the basic project management necessities such as Gantt charts, task management, and and project performance reports. It also offers real-time updates, ensuring your team is always aware what is going on with each task.
The Celoxis basic SAAS pricing comes out to $25 per user, with a minimum of five user. Each user gets 2 GB of shared disk space, but you can upgrade to 10 GB of additional space for $10 per month.
6. Teamwork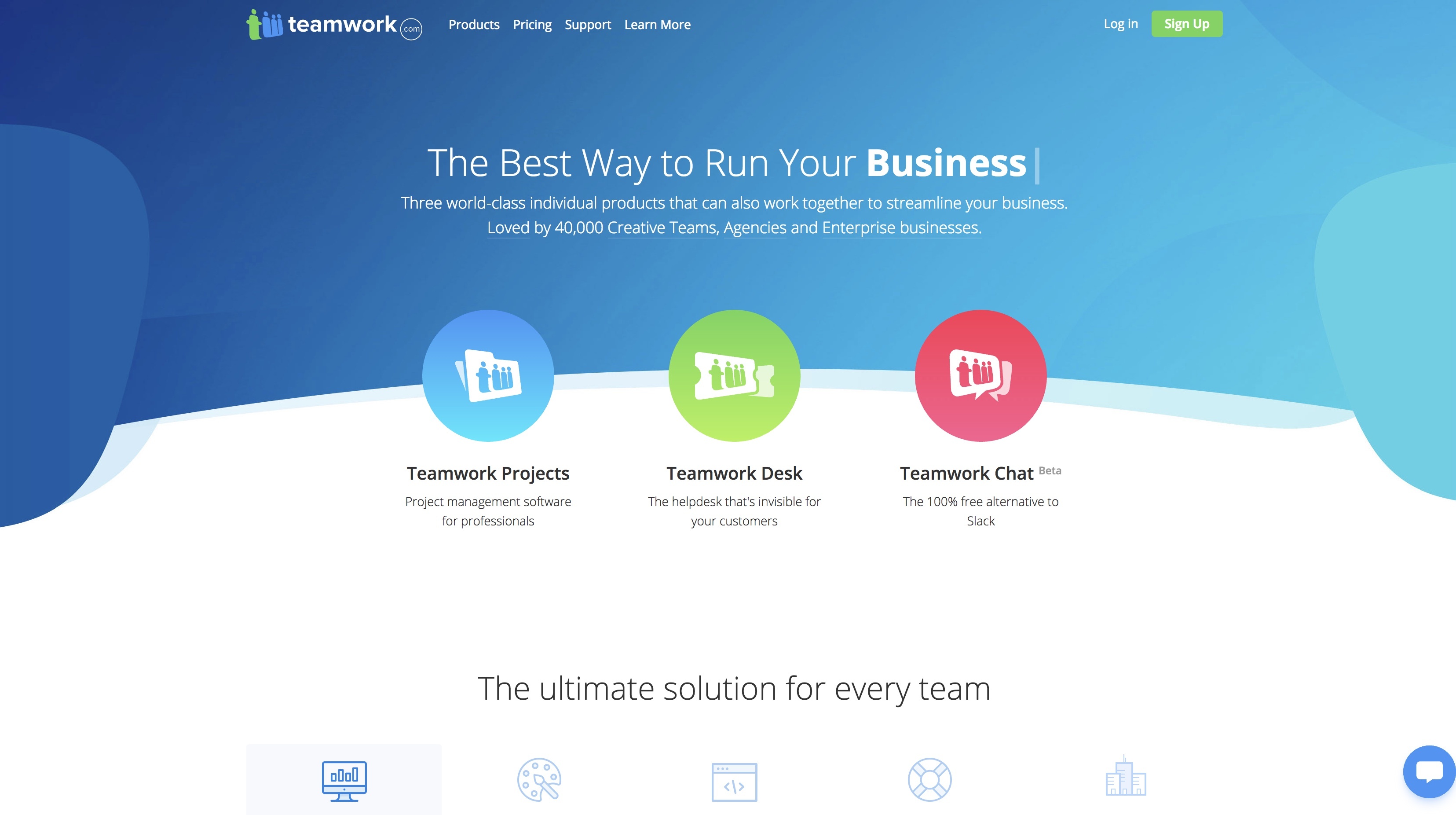 As their name suggests, Teamwork has placed a major emphasis on a project management software with collaboration and communication features. Their Teamwork Chat beta is a great substitute for external alternatives like Slack, keeping more of your team's processes within a single program. A simple drag-and-drop Gantt chart makes it easy to adjust projects as needed and it can be integrated with useful apps like DropBox, QuickBooks, and Hubspot.
Teamwork is free for up to five people. For a premium plan, their pricing starts at $9 per user.
7. Project Insight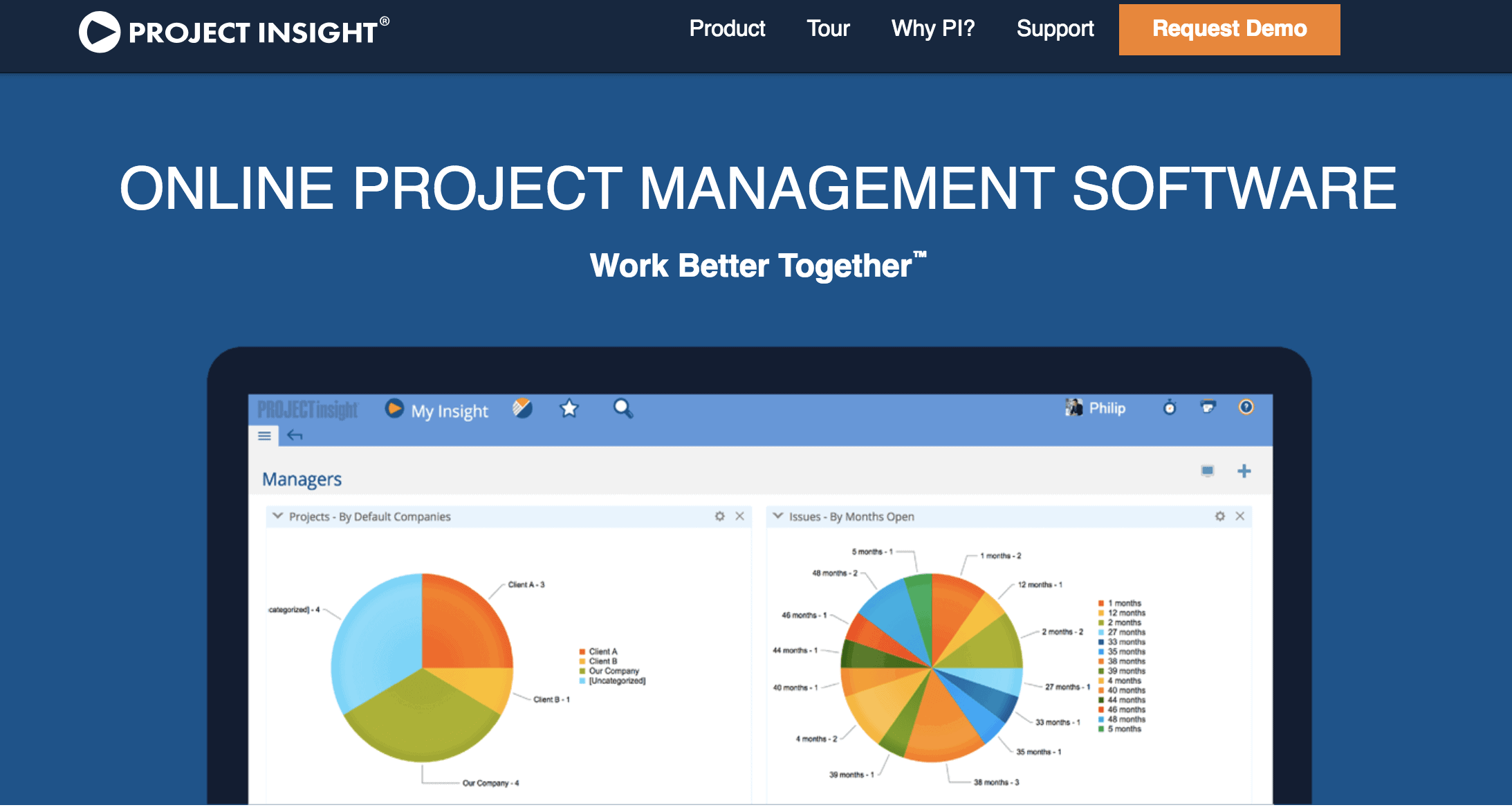 When seeking out Microsoft Project alternatives, industries such as IT, research and development, and marketing have found Project Insight to be a strong fit for their project management needs. The dashboard offers easy access to comment, update, and sort tasks as necessary. One key feature is their Document Management tool which requires projects and tasks be checked out and then checked back in to maintain version control.
Project Insight offers access to their basic functions for free to unlimited users. Their premium business and enterprise plans range from $45 to $65 per user.
8. Clarizen
Clarizen is known within the IT world for its project portfolio planning features. Their innovative Project Highlight Report pulls together data related to project information, issues that have occurred, potential risks, as well as summaries of the previous week and an outlook for the upcoming week. With easy communication integrations and useful time reporting functions, it can help you keep your team on track and on task.
Both their Enterprise and Unlimited plans offer free 30-day trials, but you will need to request a pricing quote to determine the following cost.
9. Active Collab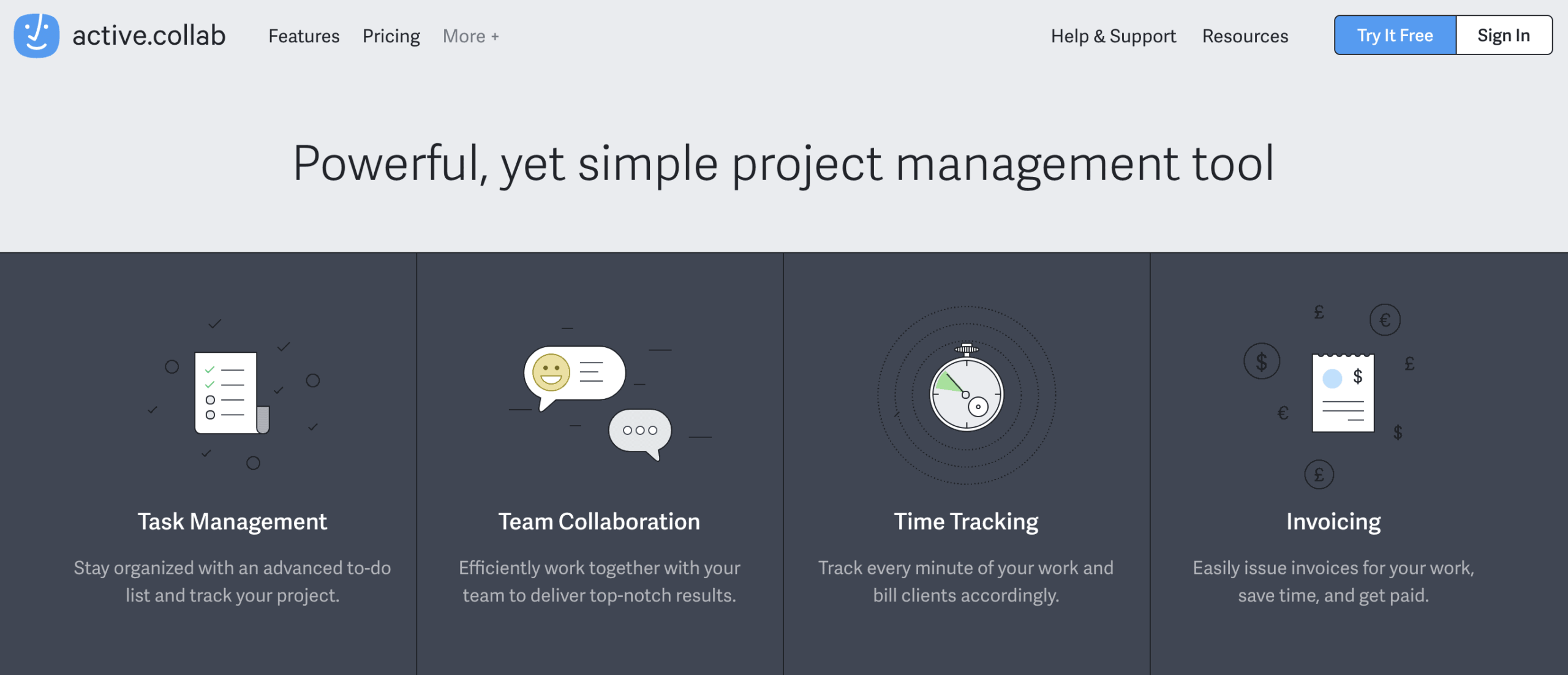 Design and simplicity are vital to any project management software, which is why companies like Intel and Apple use Active Collab. While it is easy to use, it still features a large array of useful reports, sharing capabilities, and collaboration tools. Each user gets their own dashboard to track their projects and manage their workflow.
Pricing plans range from $25 per month up to $300 per month, depending on how many user profiles you need.
10. Scoro

Task tracking, financial management, and a business dashboard come standard as part of each Scoro package. Their software allows you to keep your CRM and project management tools in the same place. It also has useful client features such as time tracking, invoicing, and billing.
After a 14-day trial, Scoro's pricing plans range from $22 per user each month up to $55 per user.
Choose the Best Microsoft Project Alternative for Your Team
Each of these companies offer certain advantages over Microsoft Project, from pricing to key features. It shouldn't be a difficult task to manage your projects from day to day. These apps will make it easier to keep up with your team's progress and effortlessly make changes as needed.
Find an affordable Microsoft Project alternative that is easy to learn, offers the necessary collaboration features, and offers the ability to integrate with other apps you're already using.