Employers need professionals who can cope with change. Especially in a modern workplace that is fast-paced and dynamic, problem-solving skills are more critical now than ever. Of course, having the right people starts with who and how you hire.
To find the best problem solvers, hiring managers rely on problem-solving interview questions and skills tests. In the interview, asking various behavioral-type questions can help assess a candidate's ability to analyze complex situations, think critically, and develop innovative solutions.
In this article, we'll explore eight different types of problem-solving interview questions and answers, how to identify any red flags in candidate answers, and a quick-fire list of tips to ensure you bring the best aboard your organization.
TL;DR – Key Takeaways
Problem-solving interview questions are designed to assess a candidate's ability to think critically, analyze situations, and find innovative solutions.
Hiring managers use problem-solving questions in the job interview to evaluate critical skills and competencies such as analytical thinking, decision-making, adaptability, creativity, collaboration, and communication.
A predictor of future job performance is past performance. By understanding how they have dealt with problems in the past, you can get a better picture of how they might apply those skills to your organization.
Red flags to watch out for during the job interview include a lack of specific examples, vague or generalized answers, limited adaptability, poor decision-making, lack of collaboration or communication skills, and limited initiative or creativity.
Tips for using problem-solving questions to screen candidates include asking job-specific questions, encouraging candidates to use the STAR method, asking different types of problem-solving questions, and preparing responses.
Interviews are great for top-level evaluation of problem-solving skills. But if you want to get to the bottom of candidates' job-specific competencies and have reliable data to compare top candidates, try skills assessments instead! See our test library for inspiration.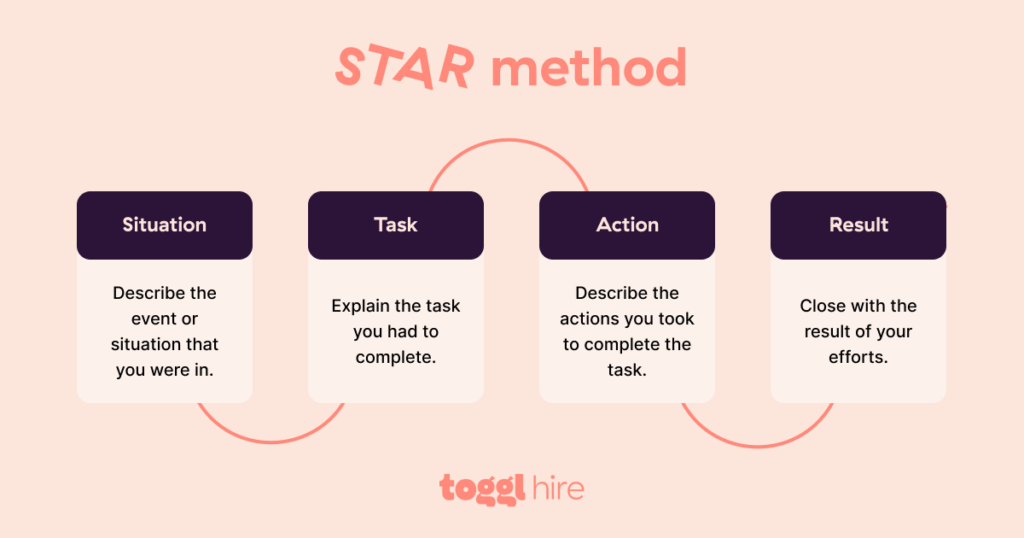 What Are Problem-Solving Interview Questions?
Problem-solving interview questions are a type of behavioral question used to assess a candidate's ability to think critically, gather and analyze data, and work through logical solutions. There often is no right or wrong answer, but a strong answer will check the boxes by explaining how they would come to a solution by walking through all the relevant steps.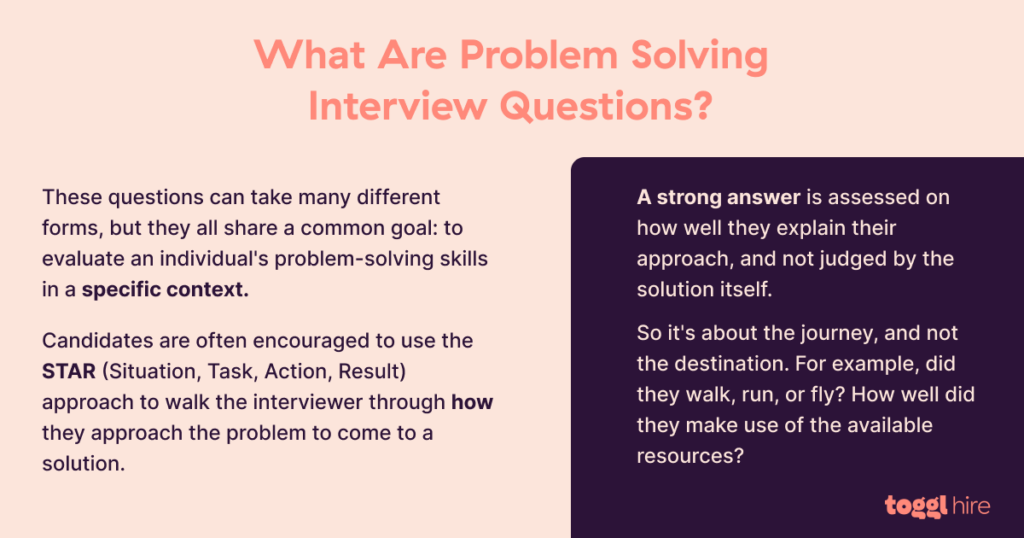 For example, a problem-solving question might be to ask the candidate to describe a time when they had to change their planned course of action at the last moment. The interviewer is not only interested in hearing about how the candidate solved the specific problem but also in learning more about their problem-solving approach and what they did to manage the unexpected change.
It is often thought that past employee behaviour can predict the future. That's why problem-solving interview questions are often designed to elicit specific examples from the candidate's own work experience. By talking through concrete examples, interviewers can better understand the candidate's problem-solving abilities and how they might apply those skills to the job at hand.
Want to know more about behavioral interview questions?
Why Interviewers Ask Problem-solving Interview Questions
For most hiring managers, the interview is a critical step in the hiring process. In addition to using skills assessments to screen candidates for problem-solving skills, they need to ask problem-solving interview questions to get a deeper understanding of this skill.
Probing questions help hiring managers to evaluate candidates' critical thinking skills, providing insight into how well they might perform on the job. This approach enables interviewers to understand the candidate's problem-solving competency and the methods that they adopt.
Interviewers will be looking to understand their capacity to analyze information, generate innovative ideas, adapt to unexpected obstacles, make sound decisions, collaborate with others, and effectively communicate their ideas.
Therefore, an effective problem-solver will also demonstrate a range of other important skills, such as analytical thinking, decision-making, adaptability, creativity, collaboration, and communication.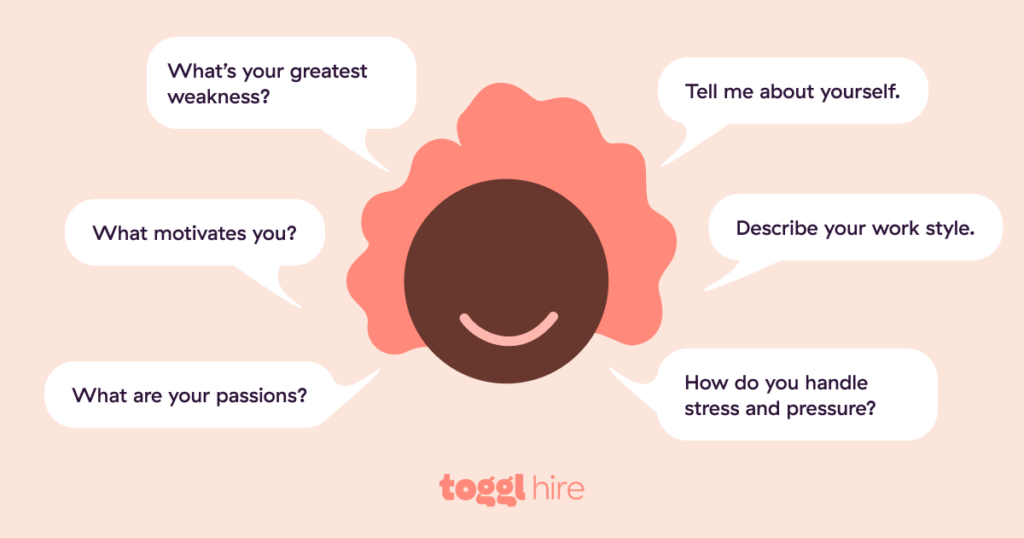 8 Examples of Common Problem-Solving Interview Questions and Answers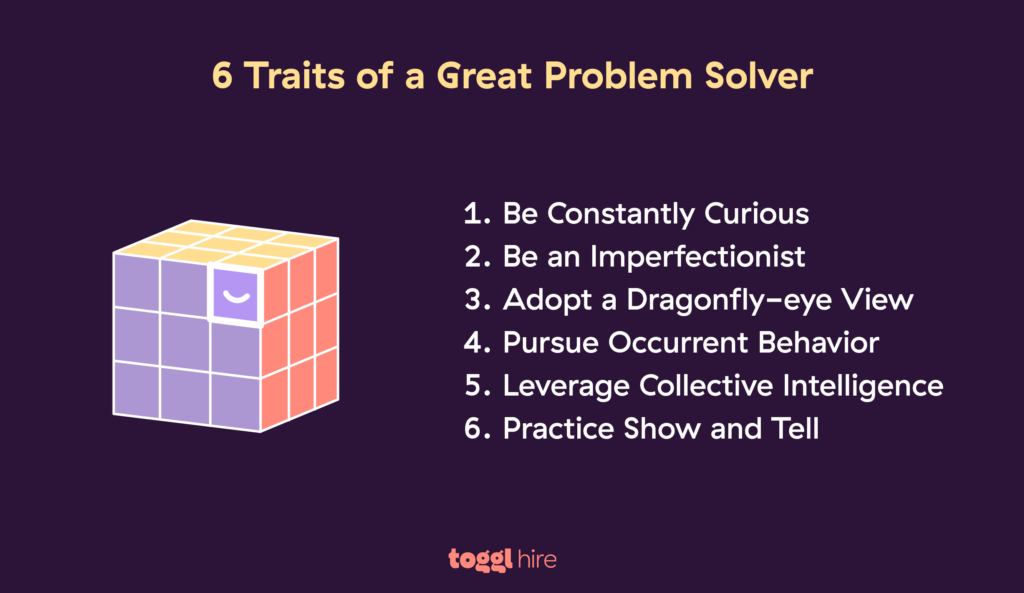 Now for the main course of this article. We're going to dive into eight types of example problem-solving questions that you can use during interviews, explaining why they are relevant and what makes a strong answer.
1. The challenging situation
Recall a difficult problem or challenging situation you encountered in a previous role. How did you analyze the problem, and what steps did you take to arrive at a solution?
The reason: Assesses a candidate's ability to handle complex and challenging situations as well as their problem-solving approach, communication, and decision-making skills.
The answer: The candidate should share a specific instance of a problematic situation they faced in a previous role and describe their problem-solving approach. Specifically, how they analyzed the problem, including what information they gathered and resources they used to arrive at a solution.
Bonus points: If they can highlight any obstacles they faced and how they overcame them, as well as the positive outcomes of their solution.
2. Problem-solving process
Walk me through your problem-solving process. Explain your personal approach to problem-solving by taking me through the steps you typically follow.
The reason: To better understand a candidate's problem-solving approach and methodology.
The answer: A solid answer consists of a brief description of the candidate's personal problem-solving approach, highlighting the steps they typically follow, different options they would consider, and resources used to make informed decisions.
Bonus points: If they also mention any tools or techniques, such as the scientific method or SWOT analysis, and provide examples of times when their approach was successful.
3. Decision-making
Share an instance where you needed to make a quick decision to resolve an urgent problem. How did you decide on a course of action, and what was the outcome?
The reason: Test a candidate's decision-making and problem-solving skills in stressful and unexpected situations.
The answer: The interviewee should describe how they gathered relevant information quickly, considered various options, and arrived at an informed decision all within a limited space of time.
Bonus points: If they can demonstrate competence in handling stressful situations, especially if the role may require it.
4. Creative thinking
Give me an example of a time when you had to think outside the box to solve a problem. How did you approach the situation differently or creatively, and what was the outcome?
The reason: Understand a candidate's ability to think creatively and innovatively when faced with a problem.
The answer: The interviewee should describe a specific situation where they used creative thinking to solve a problem. They should explain their unique approach and any unconventional ideas or solutions they came up with.
Bonus points: If they can demonstrate exactly how their creative solution contributed to a successful outcome.
5. Teamwork
Describe a situation where you had to work with a team to solve a complex problem. Detail your role and contributions to the team's overall success in finding a solution.
The reason: Understand a candidate's ability to work collaboratively and effectively with others when solving difficult problems.
The answer: How do they narrate a particular scenario where they worked with a team to collectively solve a complex problem, specifying their role and that of the team in arriving at a solution.
Bonus points: If they can recognize the role of others and the strength of the team over the individual in solving the problem.
6. Overcoming obstacles
Can you share an example of a project or task where you had to overcome unexpected obstacles or challenges? How did you adapt and find a solution?
The reason: Handling unexpected obstacles or challenges and their problem-solving skills.
The answer: To answer this question, the interviewee should share a particular project or task where they faced unforeseen challenges or obstacles, how they adapted to the situation and found a solution.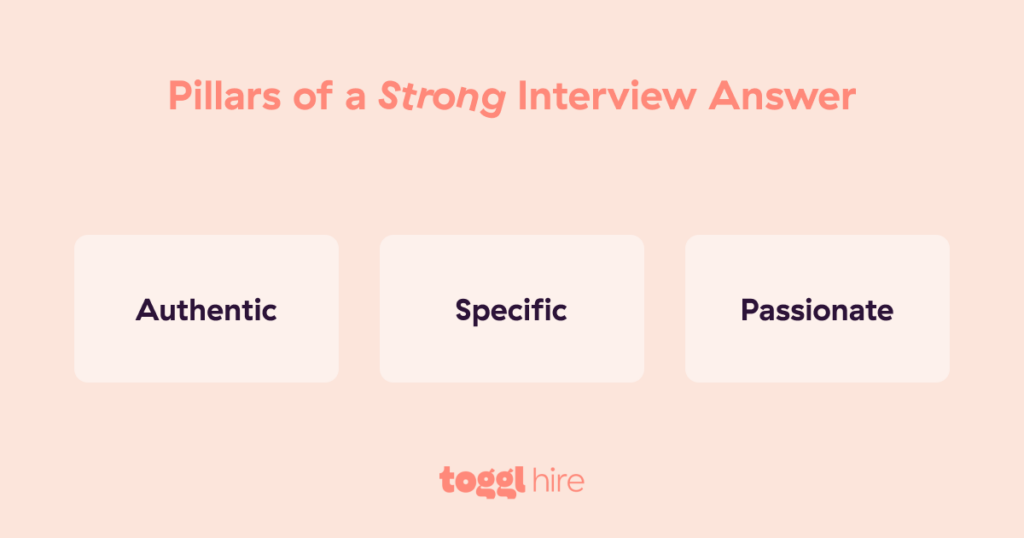 Bonus points: If they emphasize any creative or innovative methods they employed.
7. Dealing with recurring problems
Give me an example of a time when you identified a recurring problem in a process or system. What steps did you take to address the issue and prevent it from happening again?
The reason: This question assesses a candidate's ability to identify and solve recurring problems and improve processes.
The answer: The job seeker should recount a specific instance of a recurring problem they detected in a process or system.
Bonus points: If they can explain exactly how they got to the root of the problem and the steps or measures they took to prevent its recurrence.
8. Multi-tasking
Tell me about a situation where you had to prioritize multiple tasks or projects with competing deadlines. How did you prioritize and allocate your time to ensure the successful completion of all tasks?
The reason: Tests a candidate's capacity to organize, prioritize, and multitask to complete multiple assignments or tasks in a timely manner.
The answer: The interviewee should illustrate a specific instance where they successfully managed multiple projects or tasks simultaneously, elaborating on how they prioritized their workload and managed their time efficiently.
Bonus points: If they highlight any project management tools or techniques used, and if the project or task was delivered on time.
Now that we've gone over the best possible answers for these questions, let's look at some of the negatives and red flags to keep an eye out for.
Red Flags for Interviewers Assessing Problem-solving Skills
HR managers should be aware of red flags during an interview that could indicate weakness in a candidate's problem-solving skills.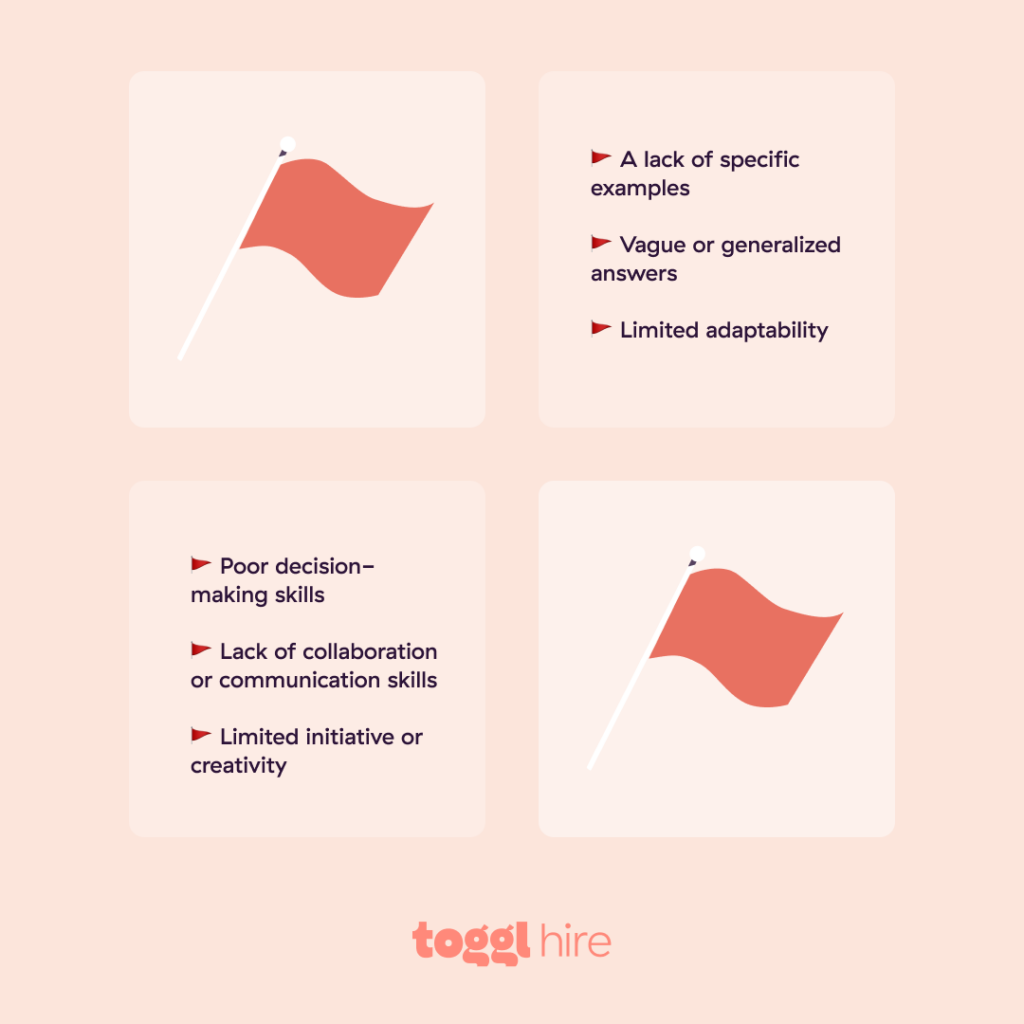 Red flags to watch for include:
A lack of specific examples
If a candidate has a hard time recalling specific past problem-solving examples, this may signal they lack relevant experience or have difficulty remembering events.
Vague or generalized answers
Candidates who give vague, general, or unclear answers without describing the specifics of their problem-solving process may lack the ability to solve problems effectively. Is the candidate trying to avoid the question? When probed further, are they able to get more specific?
Limited adaptability
If the individual is unable to describe situations where they persevered through obstacles or utilized alternate solutions, it may display an absence of resilience, unwillingness or incapacity to be adaptable.
Poor decision-making skills
Candidates who lack the ability to explain their thought process, take into account alternative perspectives, or make unwise decisions likely possess weak decision-making skills. Look for candidates who contemplate decisions carefully, consider the pros and cons, and can articulate their reasons for choosing their final course of action.
Lack of collaboration or communication skills
Poor communication, collaboration, and teamwork skills can hinder problem-solving, especially in situations where input or feedback from stakeholders is required.
Limited initiative or creativity
Problem solvers who stand out demonstrate initiative, creativity, and a drive to think unconventionally. Those who cannot offer examples of inventive problem-solving or use only traditional techniques may not possess the ability to come up with creative solutions.
Tips For Using Problem-Solving Questions To Screen Candidates
Before you run off and start asking all of the above problem-solving interview questions, there are a few more factors to consider. To be specific, context is king when it comes to speaking to interviewees during the job interview. And the below tips will help you to understand them better.
Always be sure to ask job-specific questions
Start with a robust, written job description that details all the required skills, competencies, and experience to compare with the candidate's answers
Keep a look out for generic answers
Do they use the STAR method to structure their thinking/answers?
Ask different types of problem-solving questions
Reword the question if a candidate is having trouble answering it
Ask how they handle a situation that doesn't have an easy outcome or answer
Inquire if they have ever had disciplinary action taken against them and how they handled it
Ask them team-related questions
Prepare responses that you can play off of their answers
Check if they have ever tried to inspire their team
It's not out of the ordinary to ask the candidate out-of-the-box questions (How would you escape a blender?) to understand how they solve problems
You're almost ready to integrate problem-solving questions into your job interview workflow, but there's just one last topic to cover: Is there a piece of software that can help you to streamline the problem-solving interview process?
Yes, yes, there is.
Evaluating problem-solving skills beyond the interview
While interviews are a useful tool for recruiters and hiring managers to gauge candidates' competence, they're not quite sufficient for assessing candidates' full skill set. That's especially true when the role requires mastery of a certain technical or power skill, like problem-solving.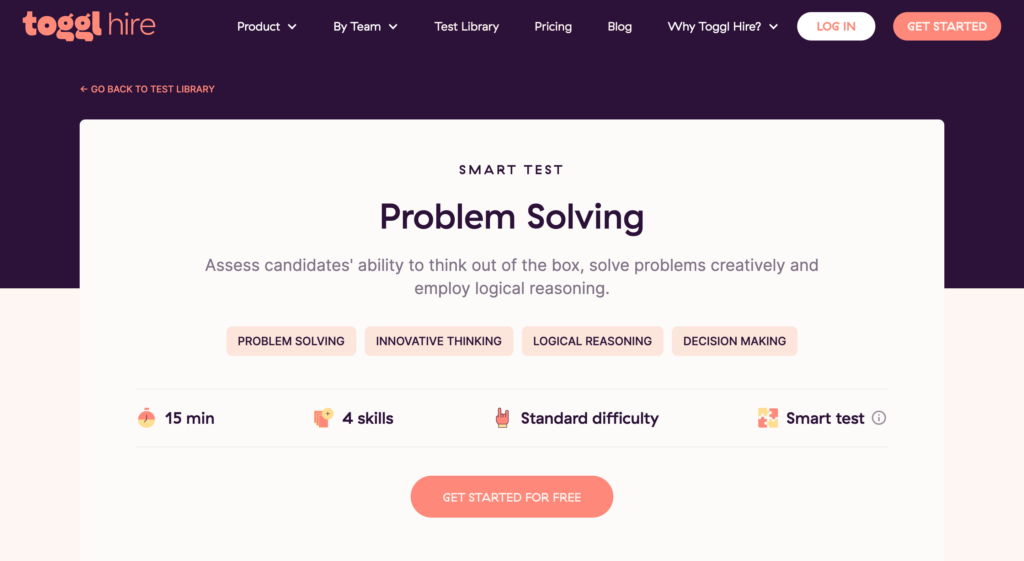 A better, more effective way to evaluate candidates' abilities is to combine structured interviews with job-specific skills assessments. Here are some of the reasons why:
It allows for more objective evaluation. Interviews inherently favor candidates with advanced communication skills, charisma, and confidence. But! Just because a candidate interviews well, doesn't mean they have what it takes to succeed in the role. Sadly, the interviewer's perception of a candidate is almost always highly influenced by the candidate's interviewing skills. Incorporating a skills assessment can help you assess candidates' actual abilities in role-specific tasks.

It offers a practical demonstration. Interviews often rely on a candidate's self-reporting of their skills and past experiences. However, candidates may overstate their abilities or have difficulty articulating their skills in an interview setting. Skill-specific assessments give candidates the opportunity to demonstrate their abilities in a practical, real-world context. This allows hiring managers to see the candidate's skills in action, which can be a more reliable indicator of their ability to perform in the role.

It guarantees consistent metrics. Assessments provide a consistent set of metrics to compare all candidates. This can help to eliminate bias and ensure fairness in the hiring process. Interviews can be more subjective and may vary greatly depending on the interviewer or the specific questions asked. Having a standardized assessment ensures that all candidates are evaluated on the same criteria.

It helps to predict job performance. Research has shown that work sample tests, which are a type of skill-specific assessment, are one of the best predictors of job performance. They can provide valuable insights into how a candidate might perform in the job beyond what can be learned from an interview alone.

It makes the hiring process more efficient. Skill-specific assessments can also make the hiring process more efficient. If a candidate performs poorly on an assessment early in the process, this could save time for both the candidate and the company by indicating that the candidate may not be the right fit for the role.
Interested in exploring a skills-based hiring approach? Take no risks – start with our free account to browse all available assessment templates.