When you're an experienced project manager, the notion of using checklists and other task trackers may seem like a step backward. If you're in a leadership position that relies on knowledge and ability, should it be easy to keep track of all steps in your project timeline? If you can't, does it speak volumes about your professional competency?
Not at all. The truth is that the more important responsibilities you have, the easier it becomes to make mistakes. One medical doctor, Atul Gawande, was so convinced of the value of task trackers in his work that he wrote an entire book on the subject- The Checklist Manifesto. This bestseller confirmed that a simple checklist can be an invaluable tool for professionals with increasingly complex responsibilities. (This includes project managers!)
Why You Need a Task Tracker
As a project manager, you're expected to keep on top of everything even when the phone is ringing off the hook, impatient emails are flooding in, and you're stuck in meetings for hours at a time. You also have to master technological resources that update regularly. Without a solid project management strategy that includes task trackers, even the most experienced managers can be derailed by scope creep and missed deadlines.
Checklists compensate for the limitations of human memory by itemizing all the necessary steps in a task, making them handy tools for improving team productivity. By putting all necessary information and guidelines in one place, they also help ensure that you don't waste valuable time answering the same questions and explaining the same processes to multiple team members.
Other benefits include:
The entire team has a clearer vision of what needs to be accomplished, and how

Tasks are documented, making it easier for you to delegate them

With everything listed, there's no need to rely on memory, which frees up the brain to be

more creative

Tasks are completed more quickly and more efficiently, allowing the team to accomplish more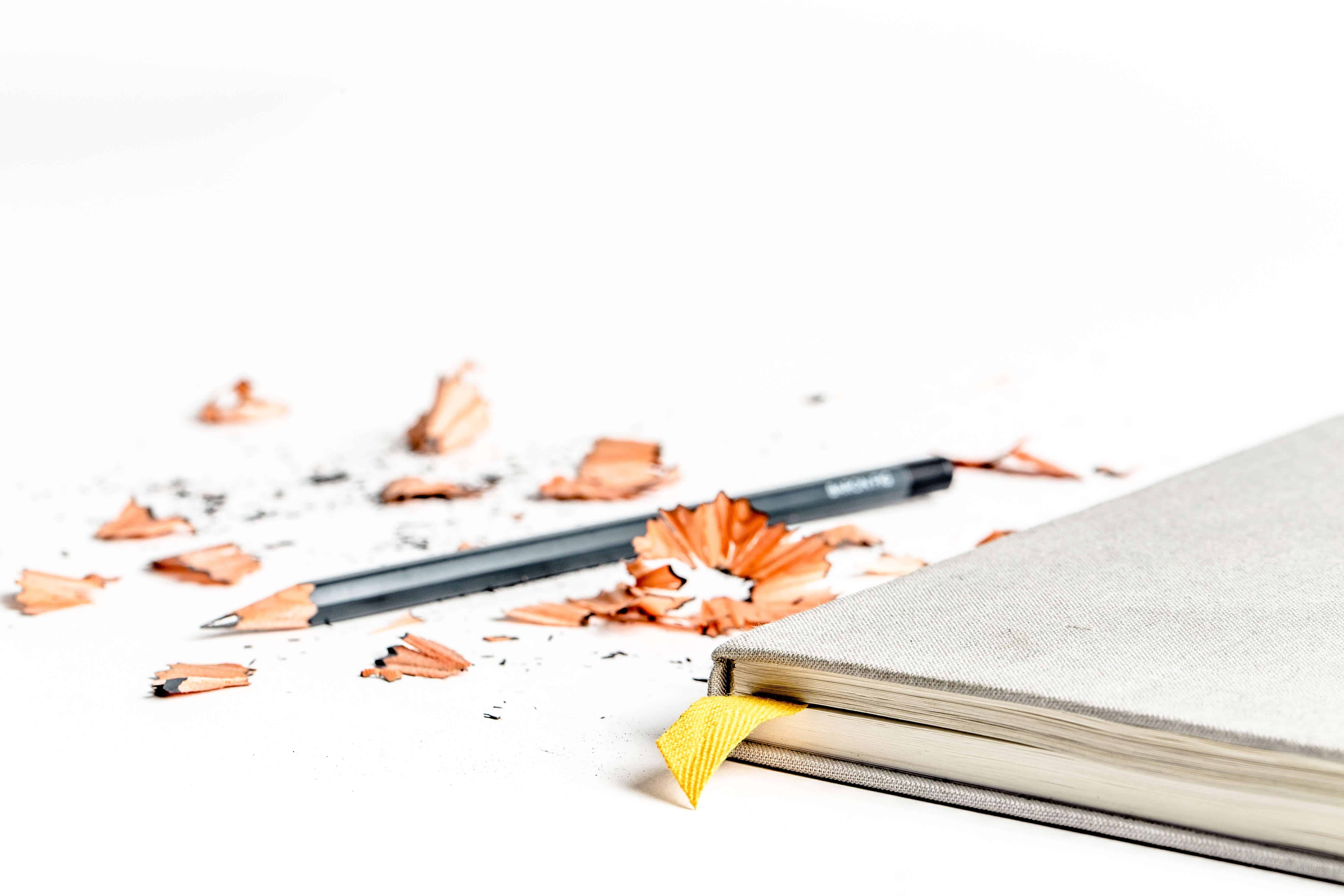 Creating a Task Tracker
After identifying all project requirements and dividing each one into deliverables, the next step is to outline all the tasks needed to complete them. You'll have to consider resources as well because their availability will affect task delivery, and develop contingency plans in response to foreseeable risks.
Start by compiling a preliminary checklist of the steps you believe the team will need to take to complete all deliverables. Then break all of the tasks into smaller action items.

Estimate how much time each task on the list will take. You can base this estimation on your own experience or consult a colleague for their input. You may have to do additional research to come up with a realistic schedule, but the outcome will be worth it. Once you have a reasonable idea of how long each task will take, you can map out delivery dates.

Confirm what external resources you will need and how long it should take to receive them.  Does something need to be tested, checked for quality or installed before it can be used? If so, how long will that take? The last thing you need is a delay that impacts team productivity.

Check the task list for overlaps where a second task can be started before its predecessor is completely finished. These opportunities can keep the team busy and on track.

Confirm that you have only scheduled project activity on working days and not inadvertently included public holidays. If you are using a project management software, chances are that it has national holidays integrated into the calendar and will warn you of any conflict, but even so, double-check to verify that any national holidays are correctly displayed in the project calendar.

Confirm that your task tracker and its schedule are both feasible given your allotted resources and client expectations for project completion. When you pack the list too tightly, your team will feel overwhelmed instead of motivated, and productivity will decrease. Examine the timelines you set for each task to see if they are practical.
It's been estimated that the average person can retain seven items of information for no more than 30 seconds, so a well-planned task tracker makes it easier to prioritize and focus. You will also have a good overview of the initial project situation, allowing you to cast the right team and plan the timeline.
Using a Task Tracker
While you can theoretically use a pen and paper to create a task tracker, the more productive approach is to put one together using project management software such as Toggl Plan.
Toggl Plan checklist feature improves team productivity by breaking key tasks down into smaller units and making it possible to check them off one by one. Not only are you better able to monitor progress, but individual team members are empowered because the system gives them the direction they need. They spend less time asking questions and more time working on the tasks. As an added bonus, you can track your team's activity visually thanks to a progress bar on the task's lower section. This visual aid makes it easier for you to:
Predict how long it will take a task to complete

Anticipate problems in the workflow and either prevent them or make necessary adjustments

Detect potential delays, allowing you to be proactive by changing the schedule or spreading the workload more evenly among team members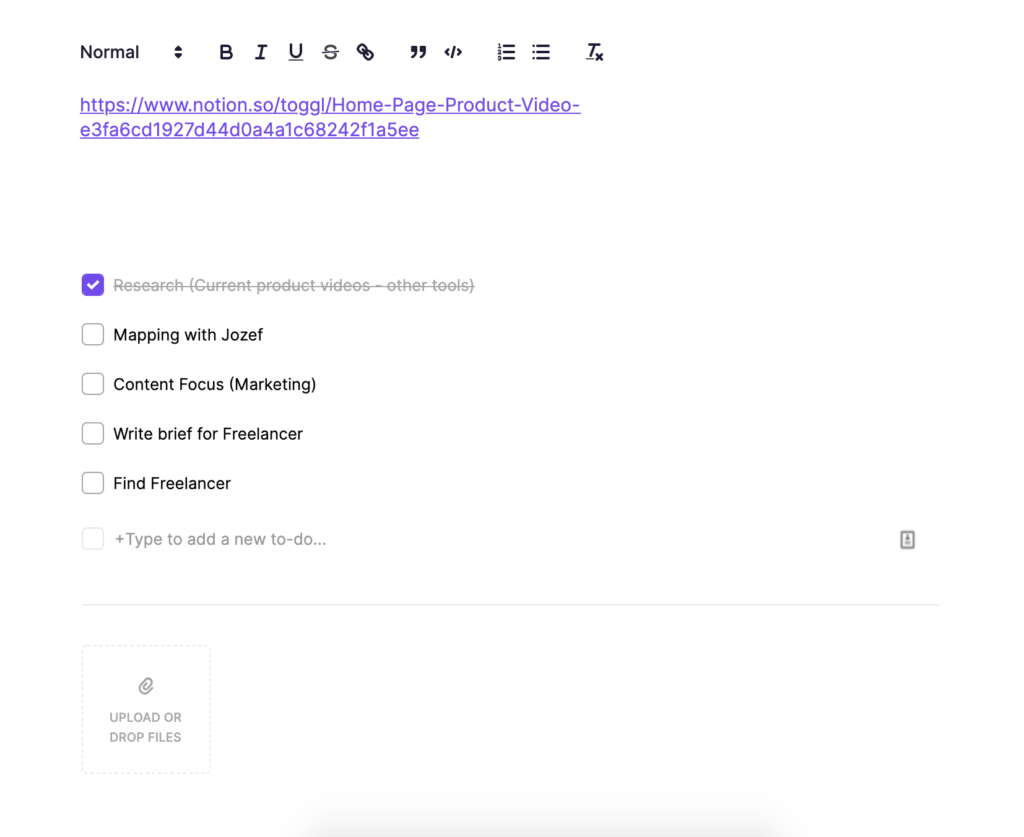 Toggl Plan uses color-coding to make your task list intuitive and easy to follow. The affirmation everyone will receive from seeing themselves make progress will motivate them to work through the timeline in a dedicated and organized manner.
Practice Makes Perfect
Regardless of how you put your task tracker together, be prepared to amend or update it as needed. You may have to add things you initially overlooked or forgot and remove steps that proved to be unnecessary, but soon you will have a task tracker that you and your team can rely on to help you consistently produce quality work.
Rose Keefe is an author and technical writer who has over ten years' experience in supporting project managers in the manufacturing and construction sectors. One of her primary responsibilities was developing product manuals that supported efficient use of industrial equipment. She continues to write on the subject of time management and commercial productivity for trade websites and publications.