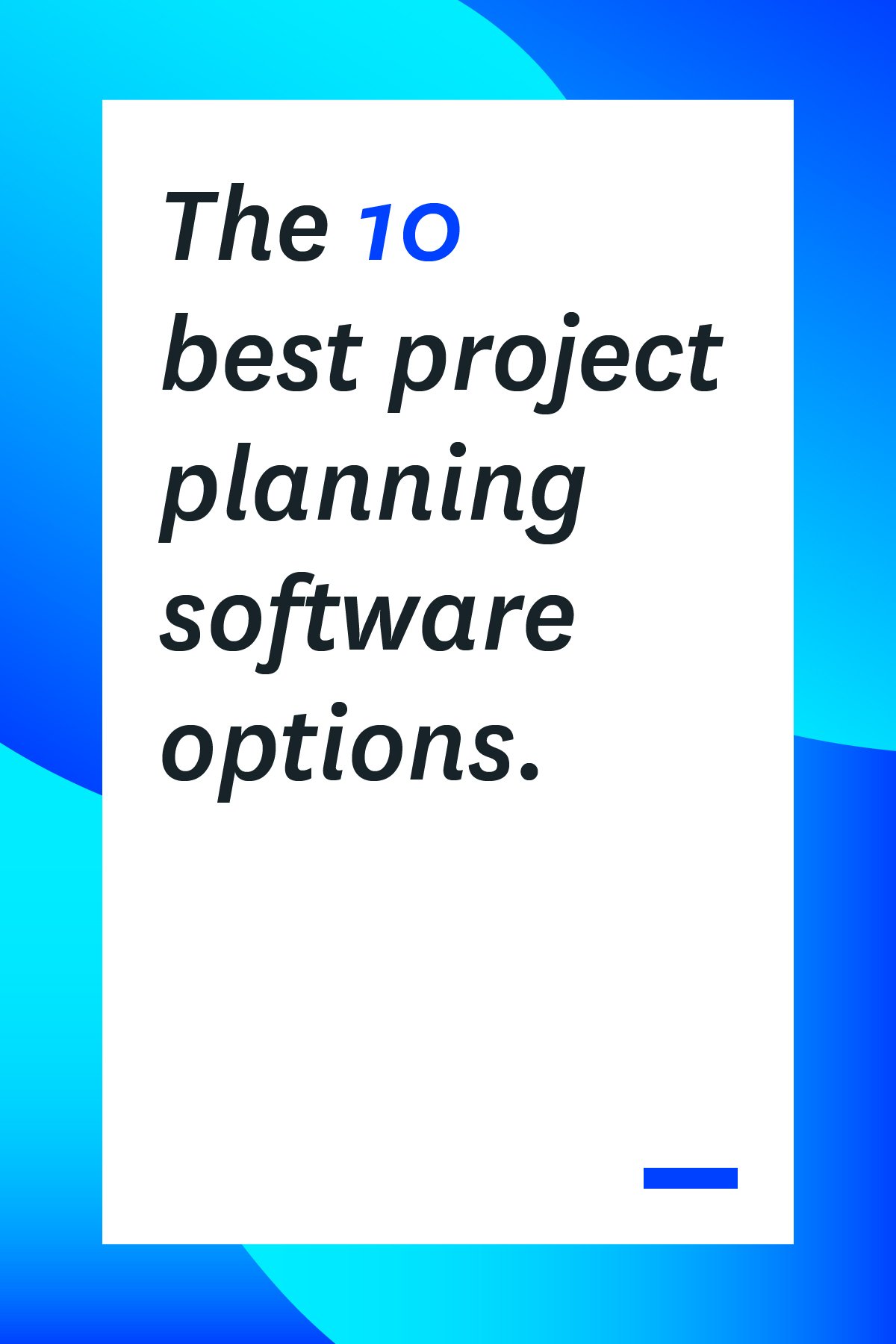 Have you been planning your projects using a basic Word document? Or even worse, in a spiral-bound notebook? It may be time to look into the best project planning software options available to you online.
Each of these apps offer great functions that make the planning process much simpler and allow you and your team to communicate more efficiently. Take a look at these ten programs to see which one will best fit your team and throw that old notebook in the trash.
1. Toggl Plan
Offering a number of useful features, Toggl Plan is the perfect app for planning out your projects. Create project roadmaps of your plans and turn them into visual overviews that you can share with everyone on your team. Use the capacity planning tools to manage your team's time and resources.
The software is free for individual users, with team plans starting at $8/month per user.
2. Clarizen

Clarizen considers planning one of the biggest challenges of a project. Their software allows you to define your success by setting baselines, monitoring progress, and keeping everyone on the team engaged and up-to-date. The system gives you complete control to make changes and adjustments as necessary.
You'll have to contact Clarizen for their pricing. They offer an Enterprise Edition plan as well as an Unlimited Edition plan. Each of them comes with a free 30-day trial period.
3. Workzone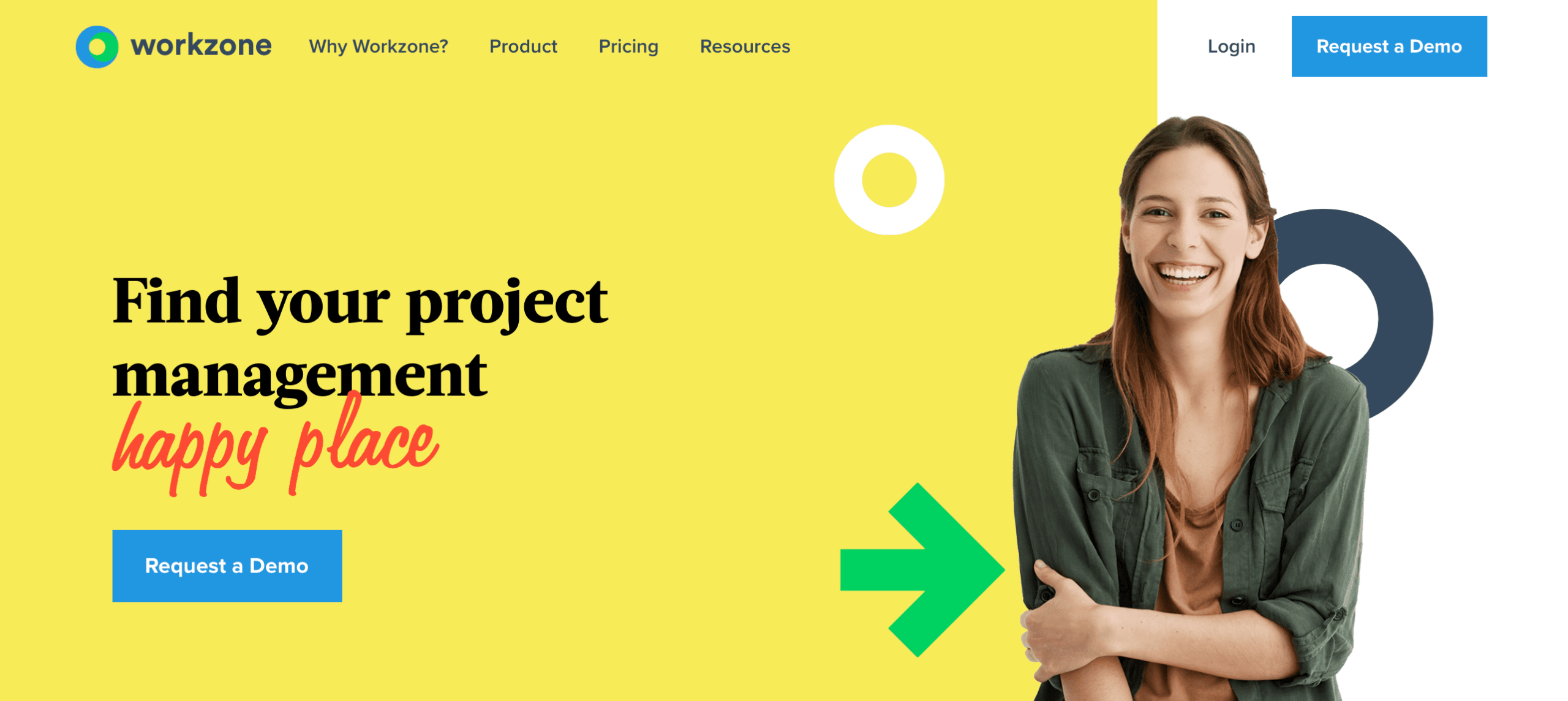 If you're looking for a project planning software that gives you a good look at the big picture, you may want to take a look at Workzone. This app allows you to see status updates of tasks, who is working on them, and how close they are to being completed. You'll be able to collaborate with your team and share updates on everything you are working on.
With Professional, Team, and Enterprise pricing options, you'll be able to decide which features you need and don't. But you will need to contact them to request pricing and get a free demo.
4. Scoro

Business management, time management, task management, and more is what you get with Scoro. Users will enjoy the multiple visual features including pie charts, bar graphs, and other reports that make it easy to stay informed on the project progress. It also has a client manager to help you plan out the specific needs of each customer on your books.
After a 14-day free trial, you can choose from one of Scoro's three pricing plans ranging from $22-$55 per user per month.
5. Mavenlink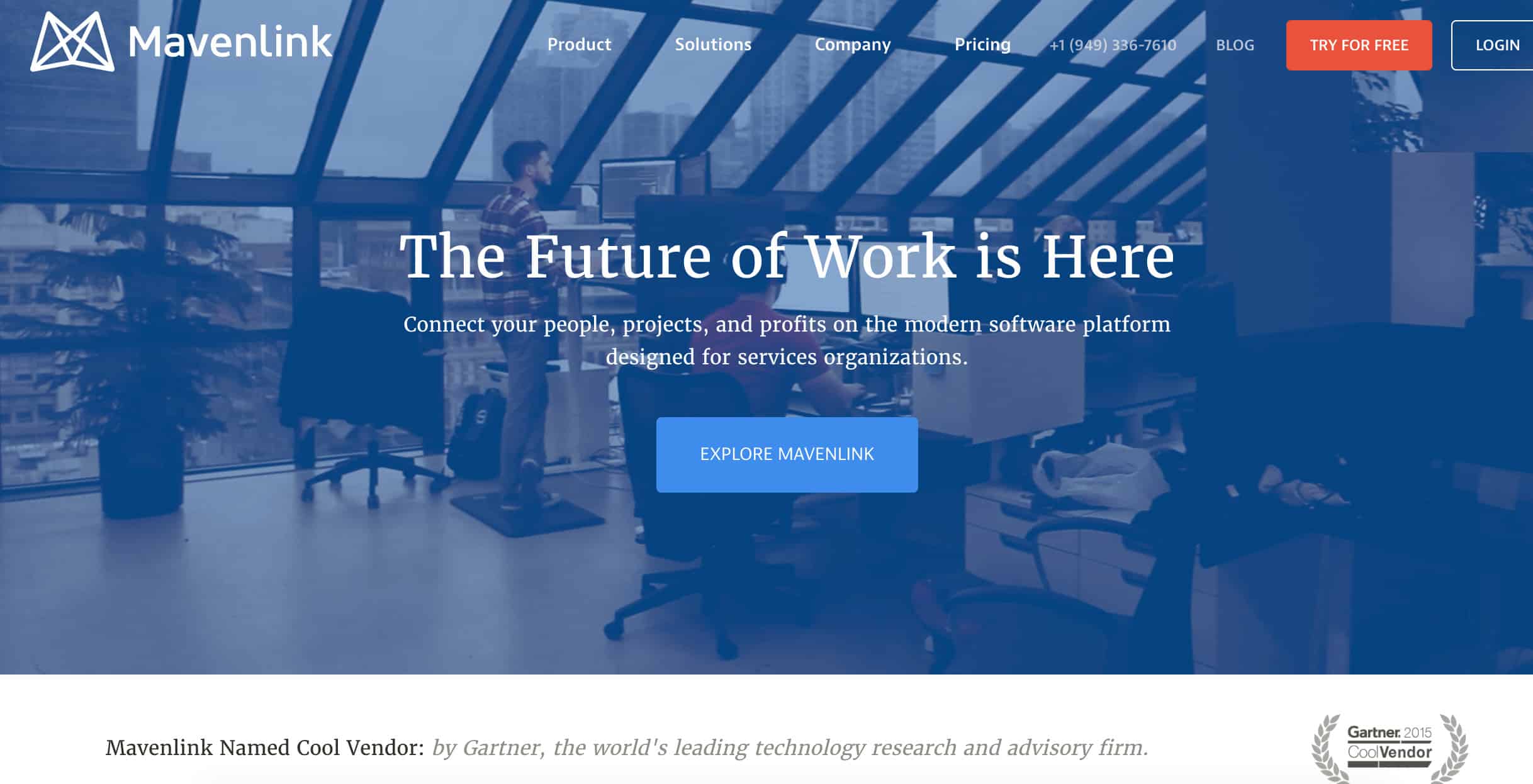 Mavenlink gives its users real-time access to task updates, project timelines, budgets, and more. You'll be able to build project plans from the ground up and assign each task to the necessary group or team member. With the added benefit of a resource manager, you will have everything you want from this project planning software.
The app has four different pricing plans to choose from, starting at $19 per month for up to five users. Interested parties will need to contact Mavenlink for Premier and Enterprise pricing.
6. Workfront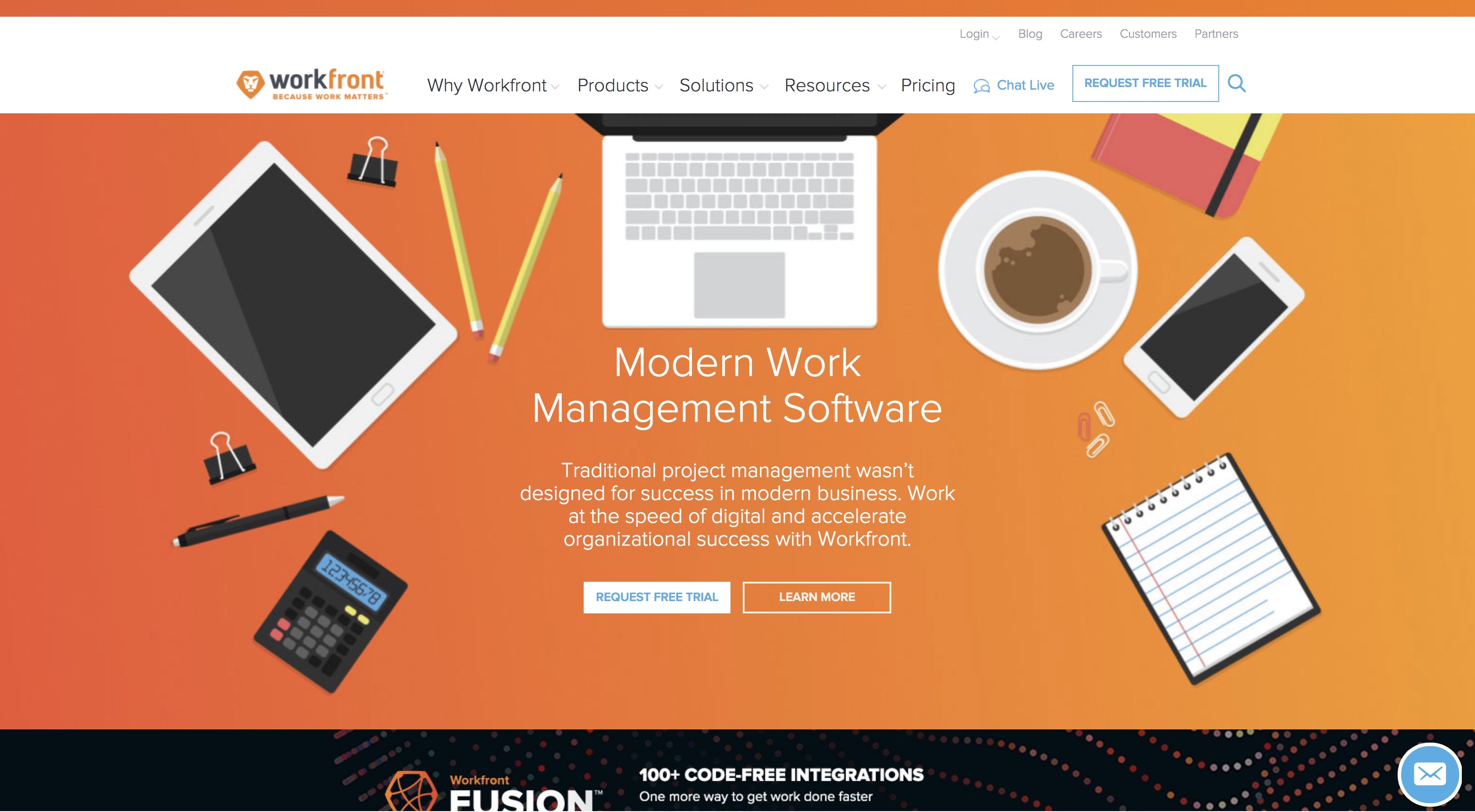 Workfront is all about building strong connections among the members of your team. It has made their software an efficient program for collaboration between teams and other departments within the company. They have combined project planning with work automation in an attempt to keep things running smoothly for everyone involved.
Their four available plans offer a variety of different features, depending on the needs of your business. Each program requires you contact Workfront for pricing information.
7. Asana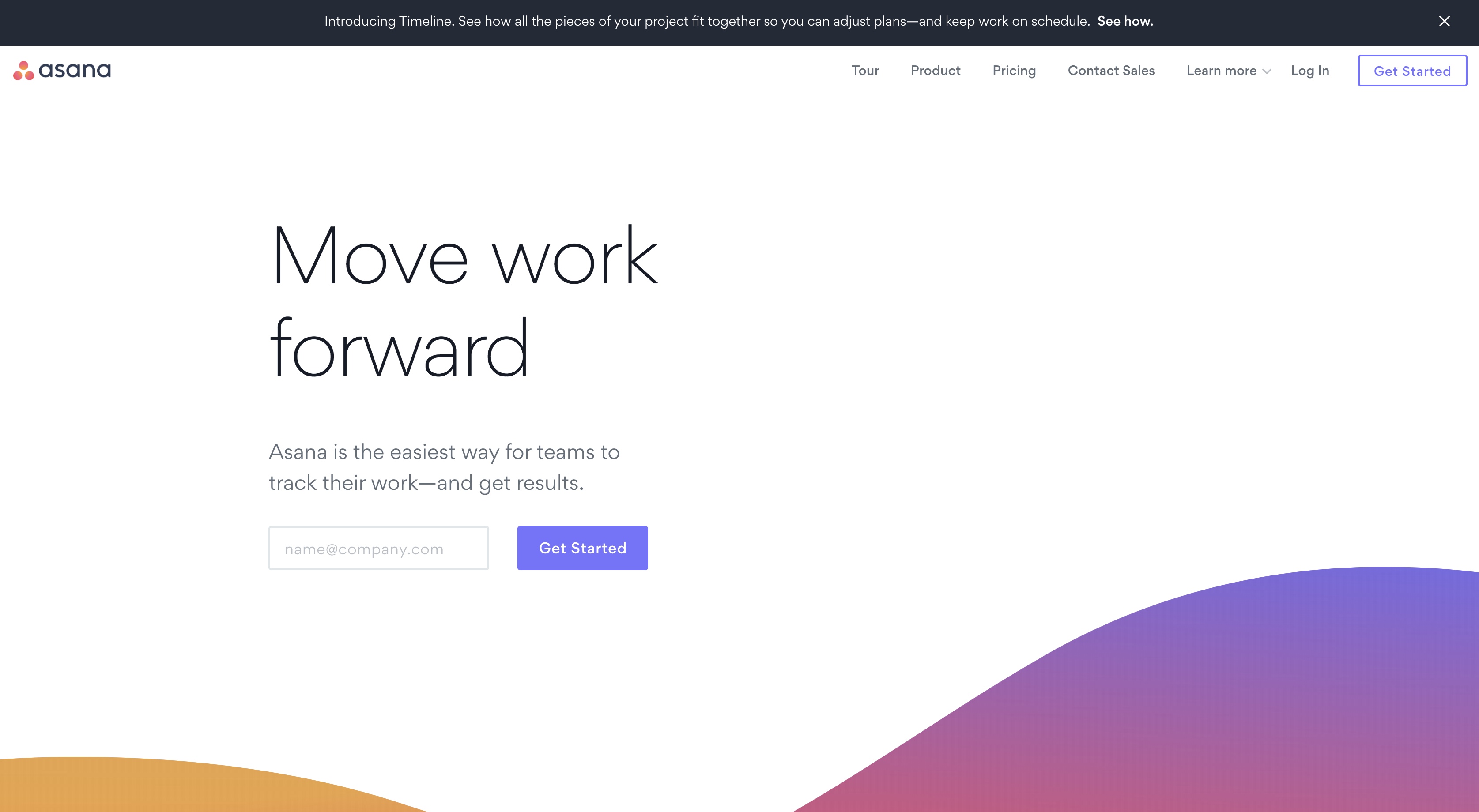 While Asana is keenly focused on task management, it still offers a range of project planning software functions. Assign projects, set tasks, and organize portfolios to see how everything is coming together. The calendar feature provides additional insight into how well plans are being executed, giving teams the chance to make changes well in advance.
Asana has a free option with paid plans starting as low as $6.25 per user per month, depending on the size of your team.
8. Wrike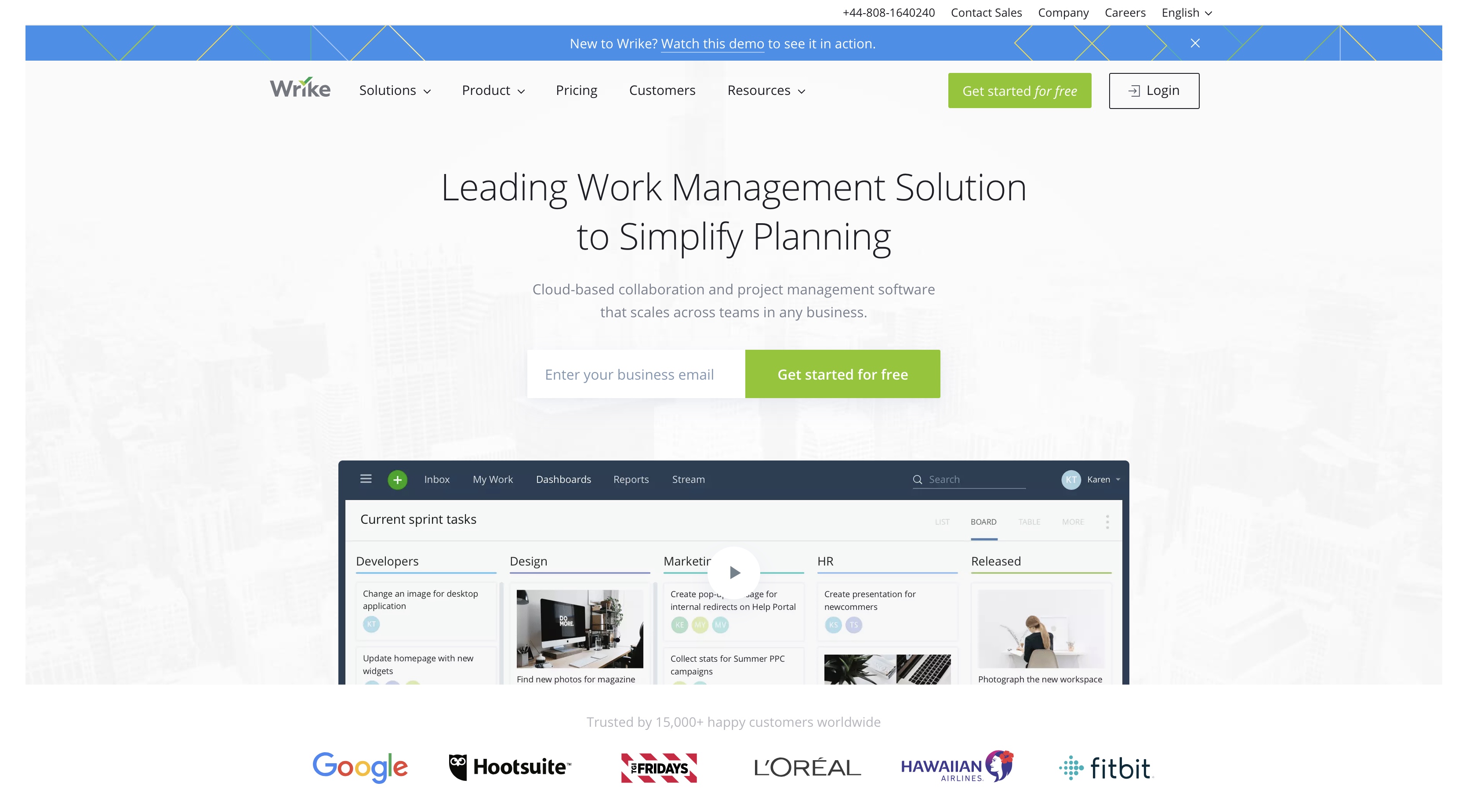 Wrike is a popular tool for those looking to streamline workflow and keep their planning process simple. Use this program to set basic priorities, organize each team member's duties, and promote results. The real-time reporting features make it easy to track how well things are going and determine if adjustments need to be made.
Free for up to five users, Wrike also has premium plans starting at $9.80 per user per month. You'll want to contact them depending on your company size and industry.
9. LiquidPlanner
LiquidPlanner has developed a fluid, responsive model for anyone seeking an effective project planning app. The visual overview has a simple drag-and-drop function to make changes a breeze. You can easily prioritize tasks and manage your resources with the click of a button.
Following the 14-day free trial, you can choose between the Professional or Enterprise plans. Professional is set at $45 per user per month, while the Enterprise will cost $69 per user per month.
10. Teamwork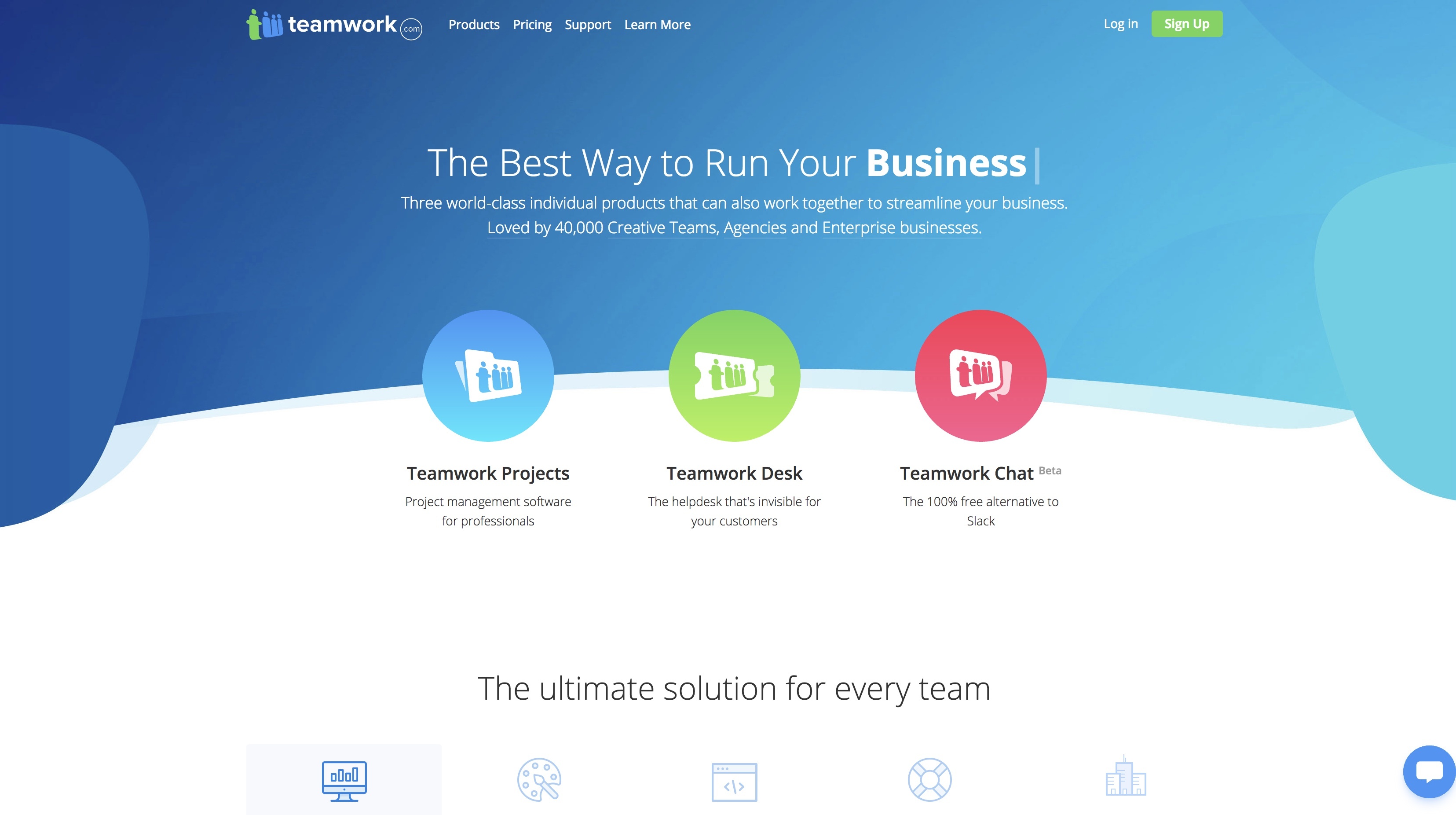 Teamwork is a project planning software for professionals who like to track every detail from step one to the very end. Their app promotes online collaboration to limit the need for meetings and time-wasting activities. It helps teams generate visual plans, track time, develop roadmaps, and get everything organized.
Teamwork is free for up to five users, with paid plans starting at $9 per user per month. Key features will be included in the premium options, with enterprises needing to contact them for special pricing.
Choose the Best Project Planning Software For You
While this isn't an all-inclusive list, you're sure to find a great project planning software among these options. Be sure to do some research and learn more about their key features to ensure it fits all your business needs.To learn more about how Teamweek has claimed a spot on this list, be sure to check out our blog. We offer key insights regarding planning projects, managing teams, running a business, and much more.
Logan Derrick is a full-time business writer and content marketing strategist. For years, he has worked closely with several project management professionals, learning from them and increasing his own knowledge of the industry. Having held multiple management positions in fields ranging from customer service to marketing, Logan has found a passion for helping others learn about project management, marketing, and the powerful tools available to professionals today.