It's not always easy to gather a team together for a meeting or event. In today's digital world, teammates are no longer just a carpool away. They are scattered across the globe, in separate time zones, with entirely different schedules.
You likely find yourself having to go through the hassle of sending separate emails and tracking everyone down, just to have a quick meeting. This can become an overwhelming task for anyone to handle alone.
This is where we use the familiar phrase, "there's an app for that." There are a range of scheduling apps that make it a breeze to get your group together. Hundreds of these apps are available to businesses, which leaves you with another complicated task: choosing one.
To make this process a bit easier for you, let's take a look at ten of the best scheduling apps available right now.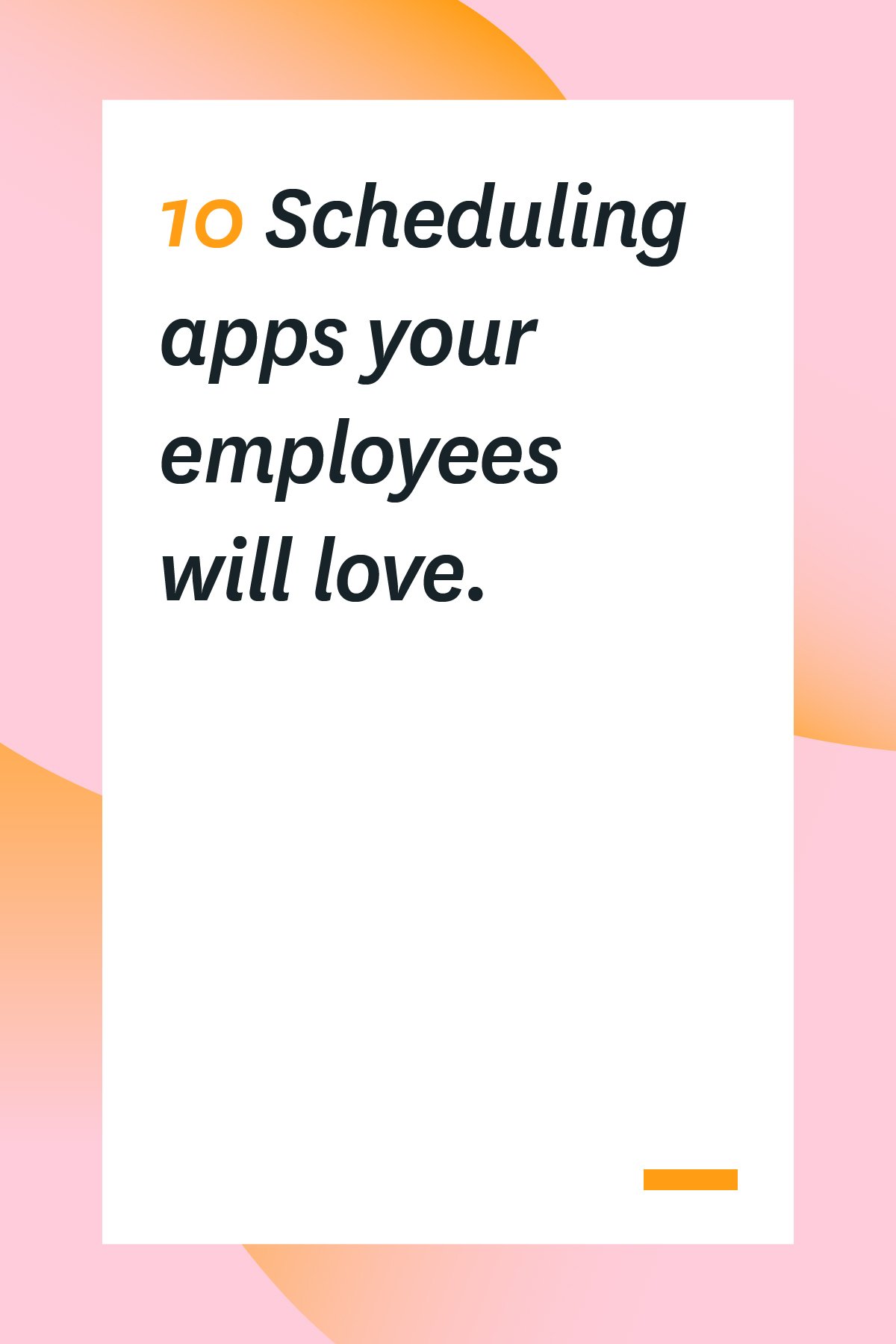 1. Toggl Plan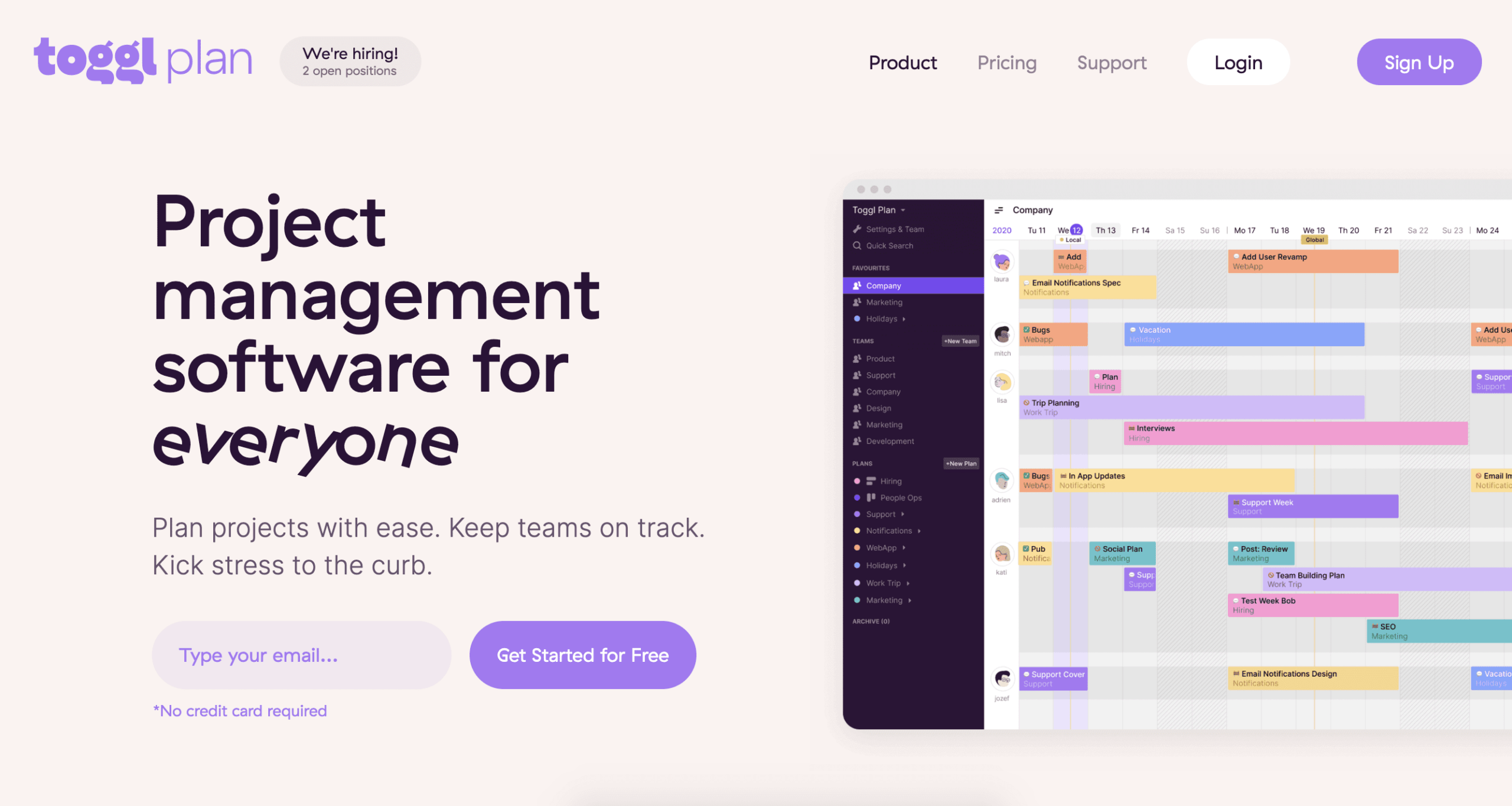 Free for solo users, Toggl Plan has becoming one of the best options out there thanks to its innovative features and ease of use. It is readily accessible from a computer, tablet, or smartphone, making it a great option on the go. Toggl Plan has centered its focus on being a great collaborative tool for groups of all sizes.
Keep everyone up-to-date with color coded appointments, tasks, milestones, and more. You'll find everything you need in just one program.
2. Calendly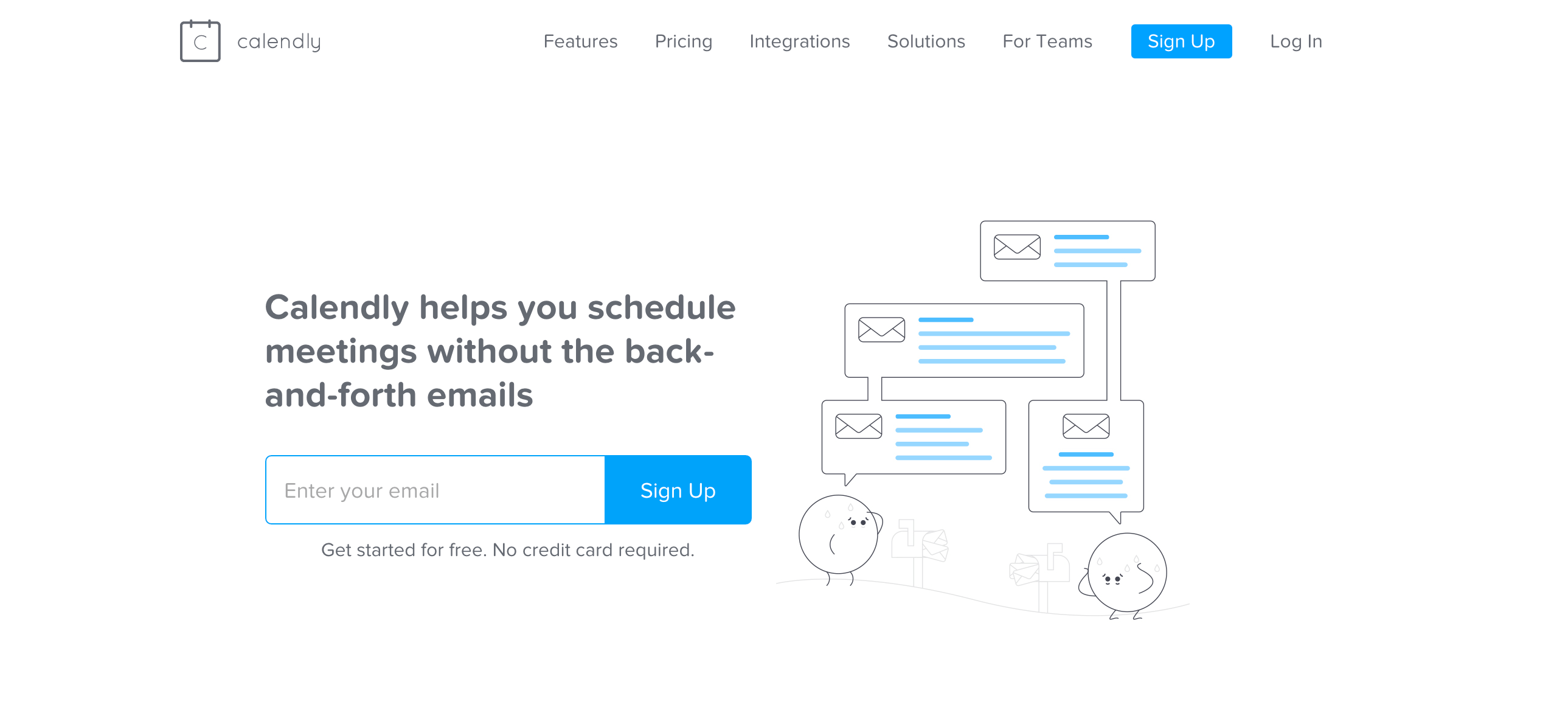 Leave it to Calendly to ensure everyone on your team knows where to be and when to be there, with one simple link. No one has the time to go through dozens of emails, hoping they can find the most recent note in the conversation. Instead, you can use this handy scheduling app to set up your meeting and post a link with all the necessary information.
Calendly's unique functionality allows simple integration into popular programs such as Salesforce, Gmail, Infusionsoft, and Zapier. Your group will no longer have any excuses to show up late or say they didn't see it in their email.
3. Doodle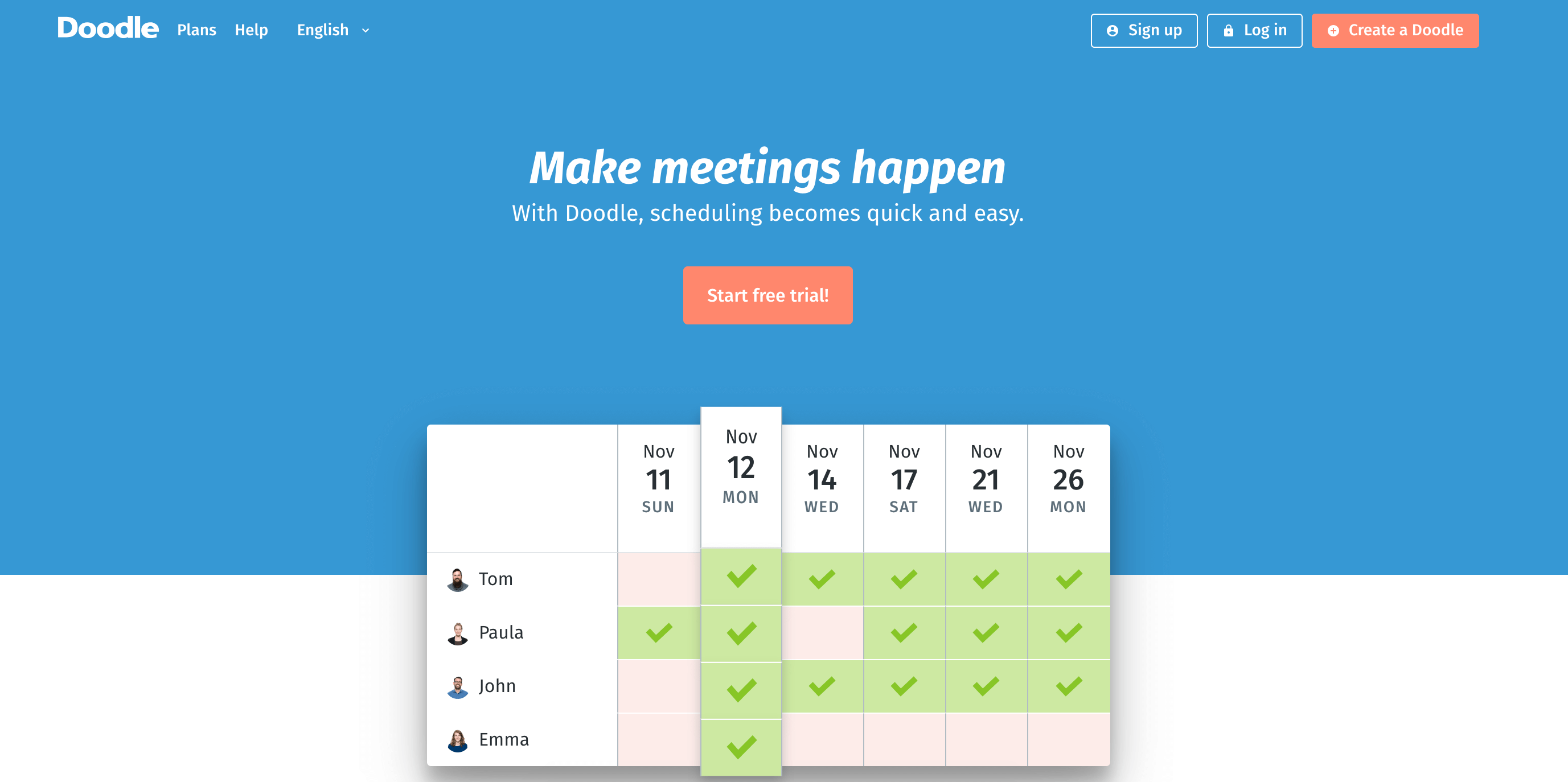 Doodle is one of the most popular scheduling apps around today. This effective tool has been used by nearly 15 million users worldwide, allowing businesses and individuals everywhere to organize meetings and plan events. It gives you the ability to share your schedule publicly, allowing others on your team to know when you are available.
Group members can propose suggested meeting times and others can check off if it works for them. Users are not required to create an account and become a member to use this great app
4. Shiftboard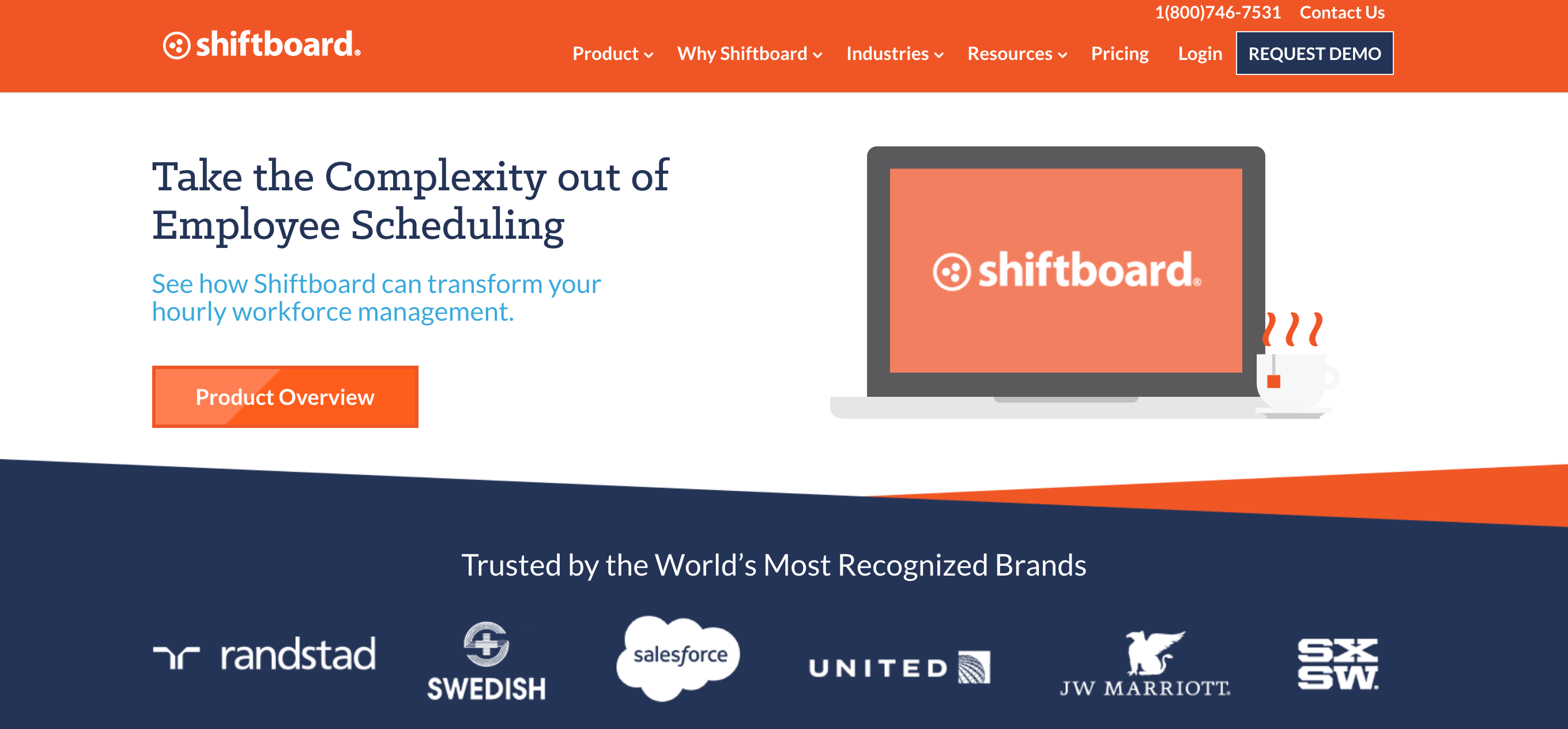 Shiftboard can make your life a whole lot easier, and save you valuable time, by automating scheduling processes. Set it up once and the app will take over scheduling meetings, sending out invitations, and more. The program offers extensive functionality along with the adaptability to accommodate all your complex business needs.
Let it automate shift assignments, shift trading, verifying credentials, and more.
5. Genee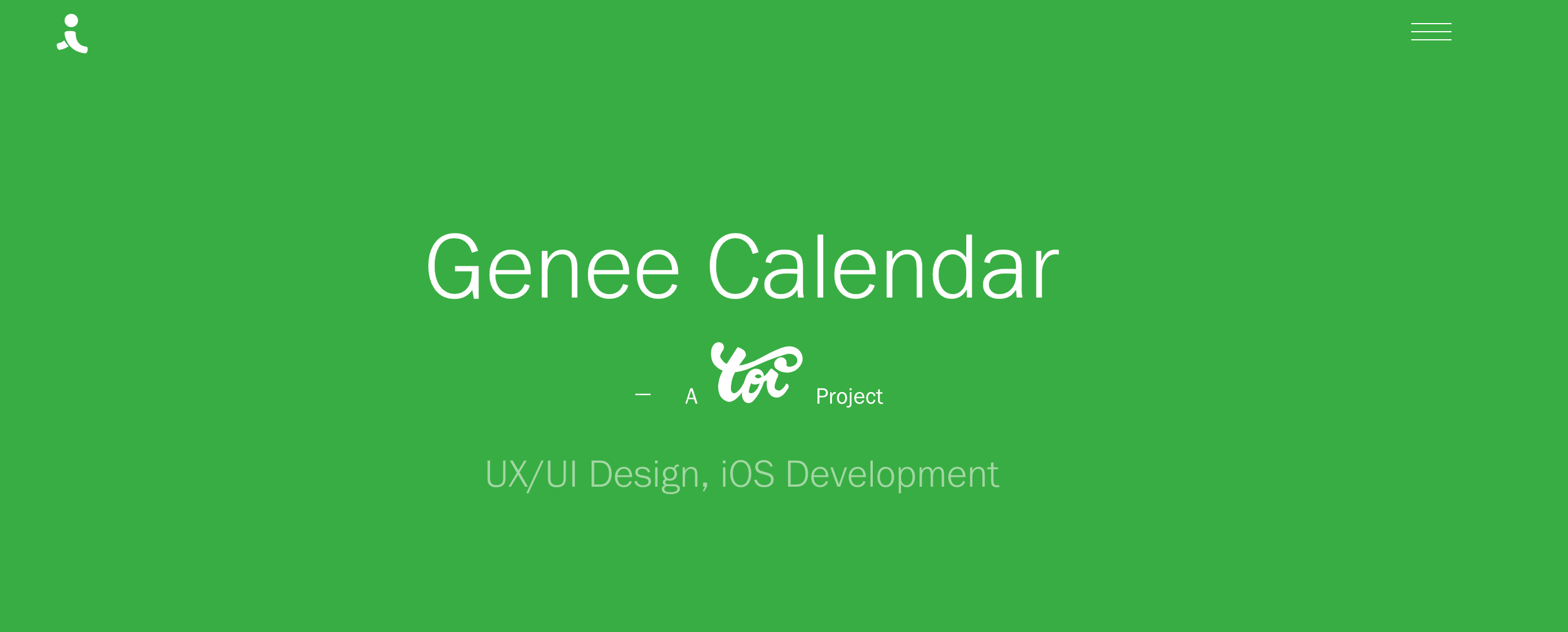 Genee is a mobile meeting scheduler that works well on its own or with other programs like iCloud, Office 365, Gmail, and more. Use Genee to schedule meetings by texting on its iPhone app or through Twitter. To find the best meeting time for everyone in your group, create an email and provide all the meeting details while indicating possible time frames for the event.
Add your Genee email address to the CC field and the system will send out emails to all participants notifying them of the time options you suggested. Your team can, in turn, reply back to approve of the time suggested or request another period that would be better for them. Once the app finds an agreeable time, it will confirm the meeting by adding the details to the group calendar and send messages to notify attending participants.
6. Pick

This scheduling app allows you to skip the hustle and bustle of sending out emails or texts to each individual in your group. Instead, Pick will scan through all the calendars in its dataset to compare the availability of each individual and use the information it collects. It then determines a time that fits best with everyone's schedules.
Keep in mind, the only way to make this app effective is by ensuring your teammates consistently update their calendars. After choosing the ideal time for all participants, Pick will schedule the event and send out email notifications to the attendees.
7. Schedulicity

Schedulicity is a helpful, easy to use scheduling program, but it also offers a client management database feature. You can keep track of your clients, as well as use the included marketing and reporting tools to help grow your business. Your calendar allows you to save appointments and schedules, then access them later for modifications.
You can manage client data with unique options like including a photo or logo in their profile. Add events like classes and workshops to your account easily, while also giving your clients the opportunity to manage their own schedules. They can book, cancel, and even reschedule appointments, while also checking attendee lists for workshops and classes as they enter.
8. Ubeya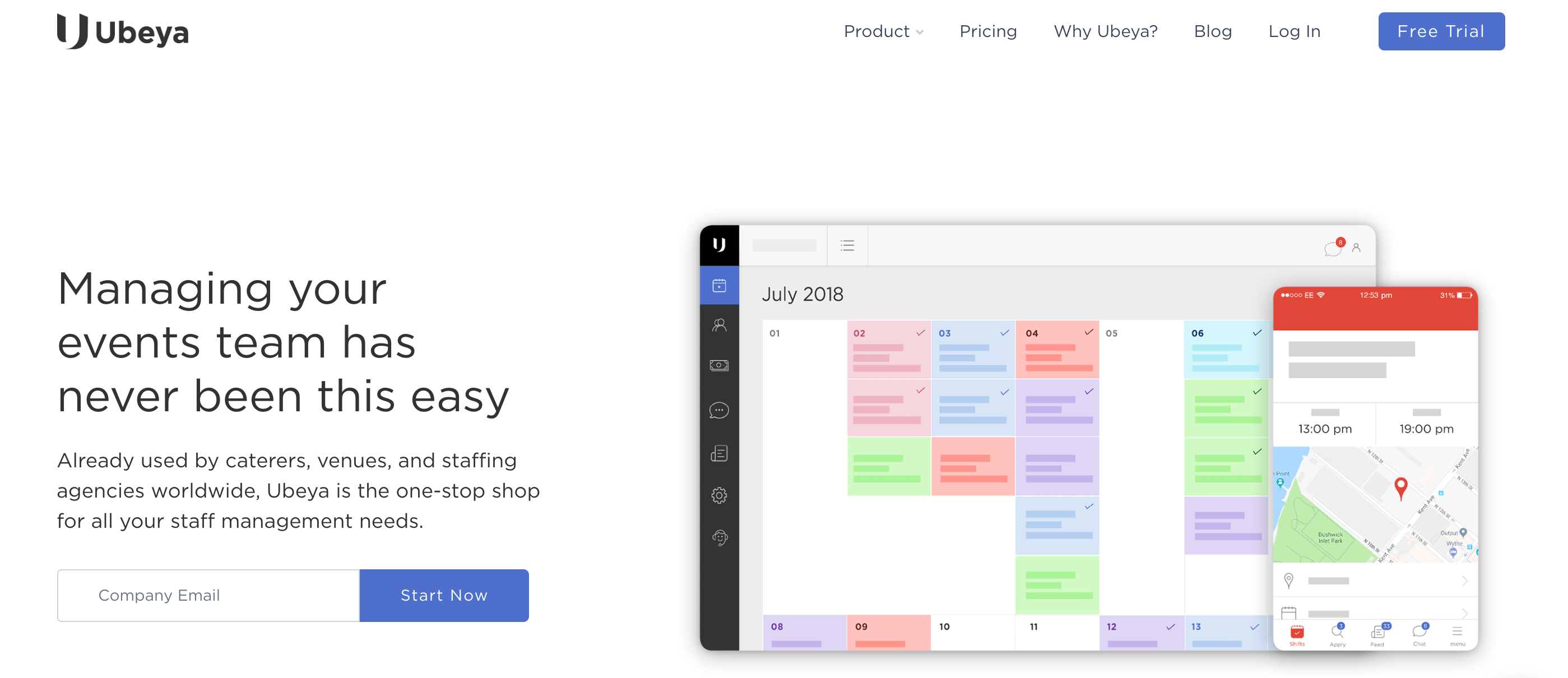 With Ubeya, you no longer have to waste time on employee scheduling, creating rosters, paying staff, recording hours worked, and more. This scheduling app can assist you with all this and more to save you a lot of time and energy. Imagine reducing your amount of phone calls, text messages, or use of boring spreadsheets.
Ubeya was designed to take care of all your employee management tasks in just a few clicks whether you are working with full, part-time, or temporary staff. Build your team and know where your staff members are at all times, while also managing availability, schedules, and time off. You can also use the chat feature to broadcast messages to your team or speck with individual group members.
9. Appointy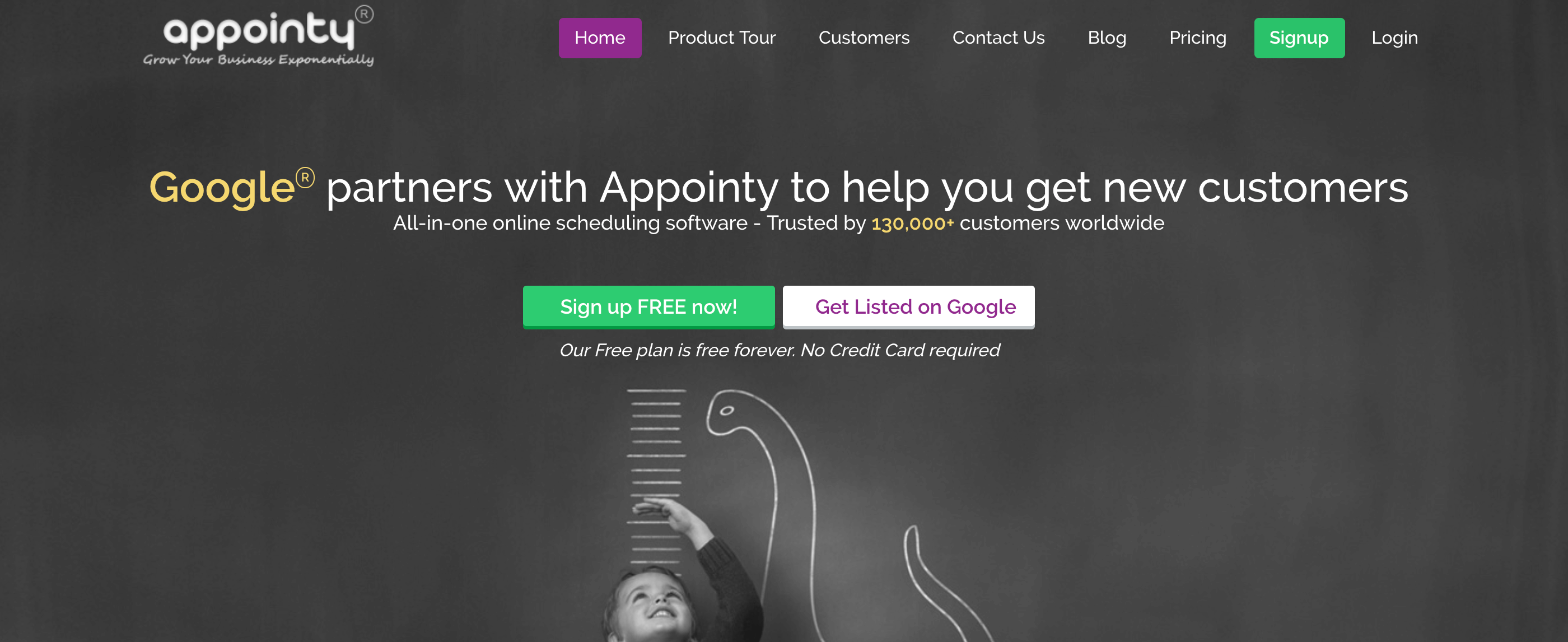 This scheduling app has many great benefits and features to help run a successful business. Use Appointy online to set appointments, schedule meetings, and manage your staff, regardless of where in the world they are located. Improve employee productivity, attract more customers with social promotions, and more.
Email marketing, Twitter, Facebook, and other social media platforms can be integrated for many of these features. You can also use these social accounts to create customer loyalty programs and help you retain customers.
10. Booksy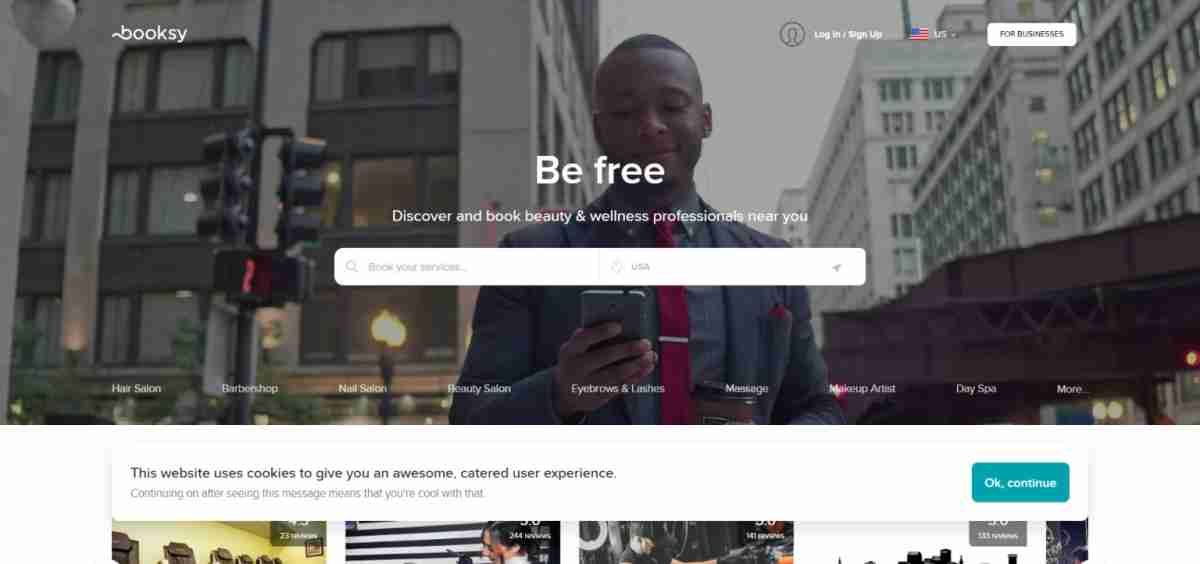 Booksy is a business management platform for beauty & wellness professionals. It helps you keep your appointments, employees, and inventory organised.
While it's mostly associated with beauty & wellness businesses, professionals from other industries like tutors, psychotherapists, and personal trainers too use Booksy.
Aapart from managing your appointments, Booksy includes payments, integrations with Facebook, Google, and Instagram, SMS reminders, email marketing, as well as a large marketplace where you can list your business in front of 13 million+ users.
11. 10to8

Using 10to8 takes the clutter out of scheduling appointments. Import your appointments or sync with other calendars online such as Google Calendar or Outlook. You can set up staff schedules and check employee availability, while also allowing clients to set up and manage their own appointments.
Create innovative forms, surveys, or polls for customers to fill out. It also has a default booking form you can use on your social media pages or on your website. Use 10to8 to accept Stripe or PayPal payments right from your booking page and prevent your group from double booking appointments with the built-in advanced features.
Find the Best Scheduling App for Your Team
Why bother yourself with an unnecessary workload when all you need is one scheduling app that will practically do everything for you? Many of the best options are available to you free, with the ability to pay for some extra features.
Whether you are a business owner or an individual with a group of teammates, you really should consider taking advantage of these useful apps.
Be sure to check join our newsletter for more business and project management tips.
Logan Derrick is a full-time business writer and content marketing strategist. For years, he has worked closely with several project management professionals, learning from them and increasing his own knowledge of the industry. Having held multiple management positions in fields ranging from customer service to marketing, Logan has found a passion for helping others learn about project management, marketing, and the powerful tools available to professionals today.