One-way video interviews save time and energy but can be impersonal and discourage potential candidates if not handled correctly.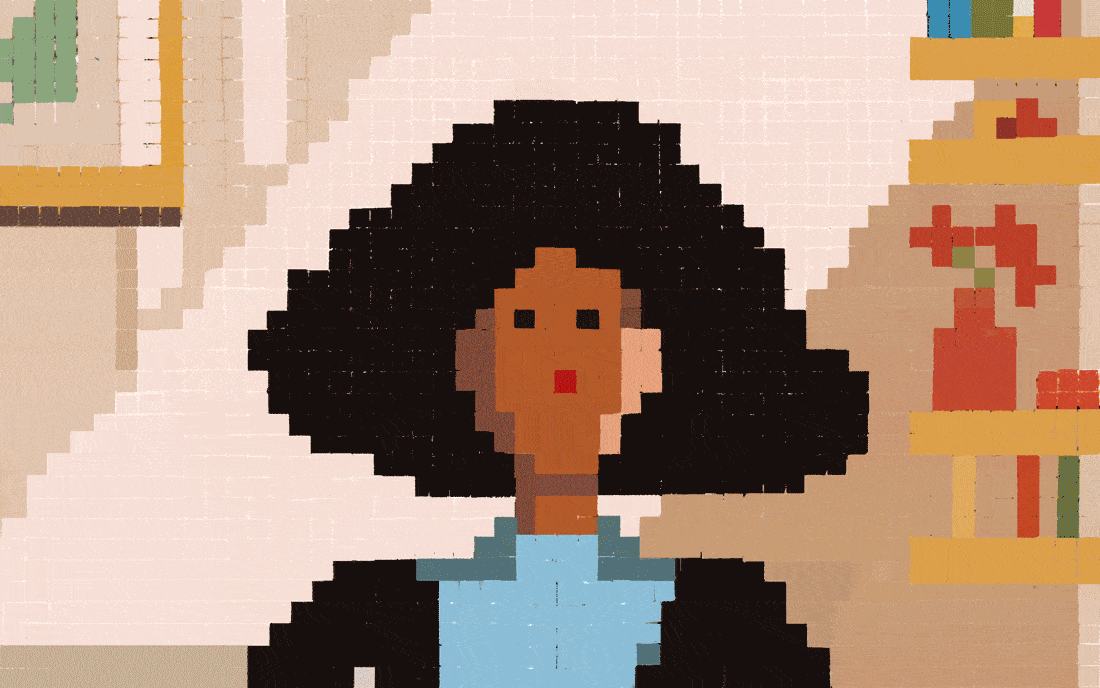 Illustration: Annelise Capossela
Typically screening interviews, used to filter out potential employees, are 15 to 30 minutes long phone calls with qualified applicants. By screening candidates, you can quickly sort through applications and efficiently identify the most promising talent.
The one-way video interview simplifies this process by having candidates record video responses to pre-determined questions. While candidates may feel awkward by talking alone to their computer screens, one-way video interviews, if handled well, can be a fun first step in the hiring process.
One-way video interviews can be a superior screening tool for some companies, such as those in the tech industry or communications field, which require candidates to have digital skills. "It tests a candidate's ability to use technology in a simple way," says Roger Maftean, a content specialist for ResumeLab, a resume writing service. "It allows you to study the candidate more closely. When you're interviewing in real-time, you can miss subtle cues from the candidate's behavior because you're focused on asking the right questions. You also have the video saved and can show it to many other specialists or upper management."
However, one-way video interviews also can feel impersonal and run the risk of discouraging talent. Here are some tips conducting one-way video interviews and to see if they are the right screening tool for you:
 1.
Assess whether digital and video skills are necessary for the position
A benefit of one-way video screening is the greater time flexibility it gives both you and the applicant; it makes it possible to conduct the interview at times that work for each of you. This flexibility is ideal for courting passive candidates who already are employed and can't schedule a phone call during traditional working hours. If your company works with a distributed team, this flexibility can also attract nonlocal candidates who live in different time zones.
While one-way video interviews allow you to screen a wider variety of candidates, keep in mind that for candidates, preparing to record themselves on video may require significantly more effort than preparing for a phone call. "A common mistake is that [employers] feel that [one-way video interviews] will help them fill difficult positions more easily, and this is really not the case," says Sheridan Orr, Vice President of Marketing at the software company, CultureIQ.  A hospital she worked with tried making the screening process more convenient for nurses by using one-way video interviews. The hospital found that candidate drop-off increased because of the time investment is required.  
Think about whether it makes sense for candidates to submit a one-way video. What is the nature of the company and the position? Is it a remote company where video conferences with distributed staff are common? Is the position a sales role where candidates have to engage with clients on a daily basis? These conditions require candidates to have strong video communication skills, whereas a research-based position may not.
2. Give clear instructions, and send video interviewing tips
The recording software you decide to use will depend on your company's size and the volume of applicants you are screening. Loom offers basic, free, online recording software, however if you need a video interview focused software consider a tool like Spark Hire, which allows you to pre-determine the parameters of the video interview, such as whether the candidate has the option to erase and re-record their answers, and how long their answers can be.
Choose the type of recording software that makes sense for your company's needs. When you request one-way video interviews from candidates, give them clear instructions on how to use the recording software and where to send in their files. If you are directing them to a third-party platform, provide clear instructions on how long the interview will be, and whether they will have the option of erasing and re-recording answers.
It will also be helpful to candidates if you provide some one-way video interviewing tips, like articles that address how they can arrange the ideal background environment with minimal noise and optimal light, and how they can practice speaking naturally on camera.
3. Record yourself asking questions
One-way videos can present challenges that even digital natives may not be accustomed to. "In a world where communication and human interactions are increasingly becoming more efficient, autonomous and technical, having that bit of human touch really stands out," says Christina Warner, a healthcare marketer at a Top Fortune 500 company, who has submitted multiple one-way video interviews during her MBA program. "There is actually a growing movement emphasizing the human-center of business," she says.
In a world where communication and human interactions are increasingly becoming more efficient, autonomous and technical, having that bit of human touch really stands out
A way to personalize the one-way video interview experience is to pre-record yourself asking the questions rather than having them answer a list of questions. This conveys a warmer tone to candidates. It also gives candidates an opportunity to take cues from your own presentation, provide an understanding of the company's culture, and help them to create more authentic responses.
4. Be transparent and open to communication
Consider how your company's brand is reflected through your hiring process. Some recruiters, like David Owens of Addison Group, find it hard to gauge authenticity and transparency in one-way interviews, which are fundamental values he bases his recruiting strategy around.
"A common mistake I see candidates make is that they are too scripted in their answers. I do not want to spend our time together listening to them read off their resumes. I want to hear the story behind the piece of paper with their name on it. I want to understand how they got to where they are today, and where they want to be in the next two, five, ten, twenty-five years," he says.
A common mistake I see candidates make is that they are too scripted in their answers. I do not want to spend our time together listening to them read off their resumes.
If you decide to use one-way video interviews, let candidates know why you've opted to use this method. Be communicative regarding questions or concerns they may have about where one-way video interviewing fits into the hiring process, and be responsive toward candidates who request having a two-way video interview, or a traditional phone call instead.
5. Keep it classy and follow up
For candidates who have submitted one-way video screens but don't make the final cut, remember to follow up, and let them know the position has been filled. Thank them for their time, and encourage them to keep in touch for future opportunities. Adding these personal touches will help your company maintain a positive brand image, as well as help you maintain your database of potential hires.
If one-way video interviewing is the right screening method for your company, it can be not only a more efficient hiring tool, but also make the screening process more informative and even fun. "I see a lot of people have fun attitudes and really express their humor. I'm really impressed with that, and it helps to know that they will be a good cultural fit for our company," says Sean Pour, co-founder of the car dealership, SellMax.