Whether you're a business owner, a manager, a parent, or a war general, leaders around the world always want to ensure that those under their direction have the best tools to succeed. Parents teach their children lessons they can use as tools to better approach scenarios that come up in the future. War generals make sure their soldiers have the tools necessary to properly defend themselves.
And managers like yourself are always on the hunt for the best digital tools to help their employees be more productive. For this precise reason, we've put together this article of the best project tracking software so you can mark at least one of those tools off your to-do list.
Each option features key details about the app, as well as pros and cons to help you learn a bit more about what others have said concerning their programs. Take a look and see which of these options would work best for you and your team.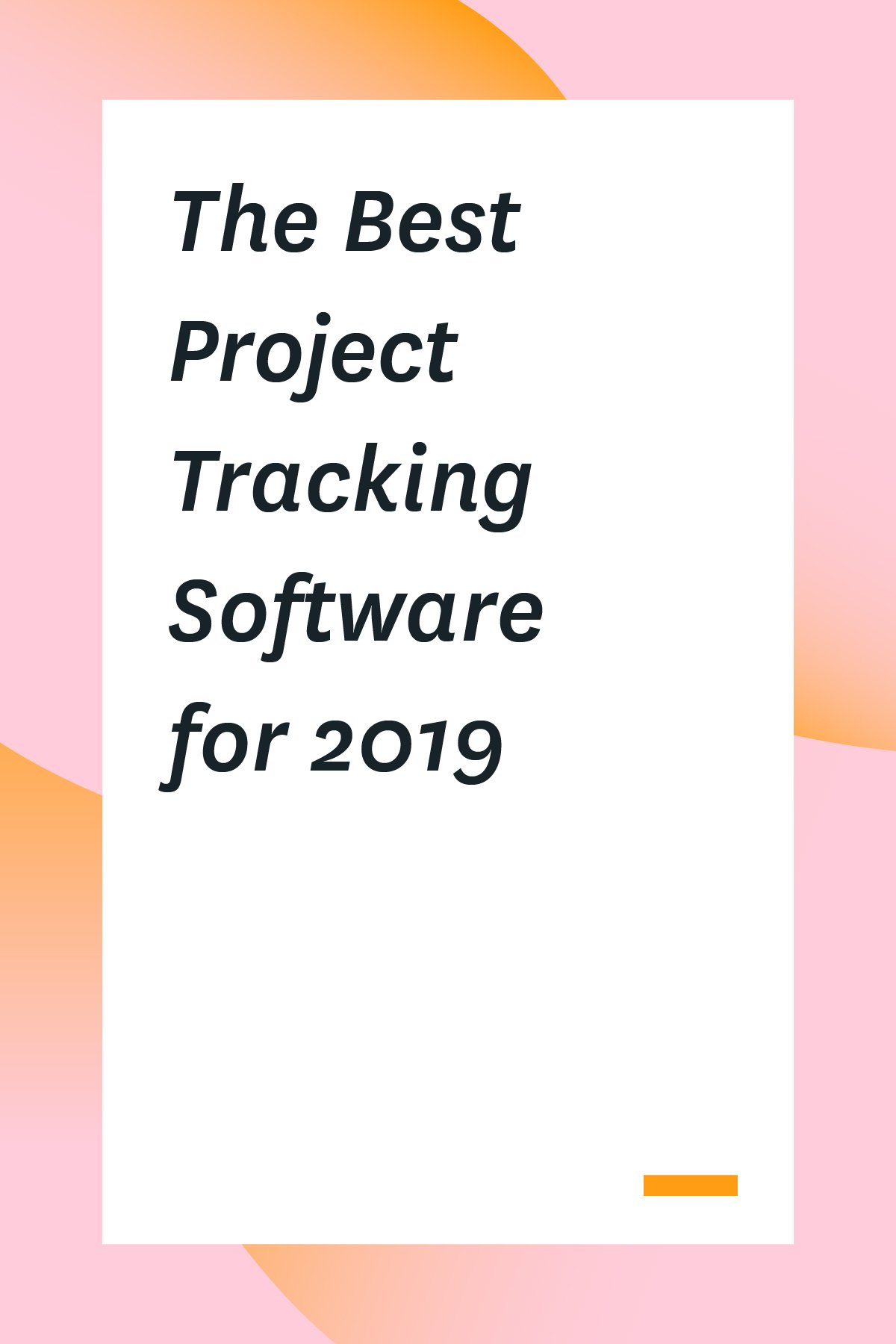 1. Toggl Plan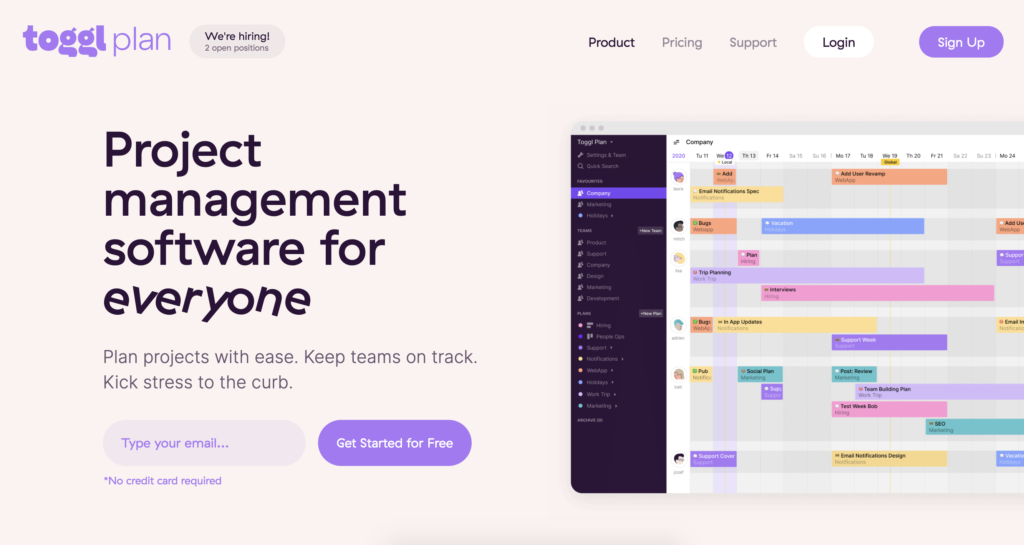 Why You'll Love It: Led by functions like the new Plan View feature, Toggl Plan has claimed a spot among the top project tracking apps out there. The project view feature allows users to segment projects, making it easier to track each stage of the process. It is immensely useful for cross-functional teams who aren't always right next to one another, giving them the ability to see what everyone is working on.
Other key features include their innovative checklists, timeline sharing capabilities, as well as the timeline overview. With this everyone can see an outline of the weekly, monthly, or even annual tasks, so the entire team is aware of what everyone is working on. Toggl Plan can also be integrated with apps you're already using like Chrome, Slack, Trello, and more.
Pros: The system is easy to learn and use. It's colorful displays make it simple to differentiate between tasks and keep your group organized throughout the whole project.
Cons: Toggl Plan aims to be the "beautifully simple project planner," so it does not have as many advanced features as some other programs.
2. Zoho Projects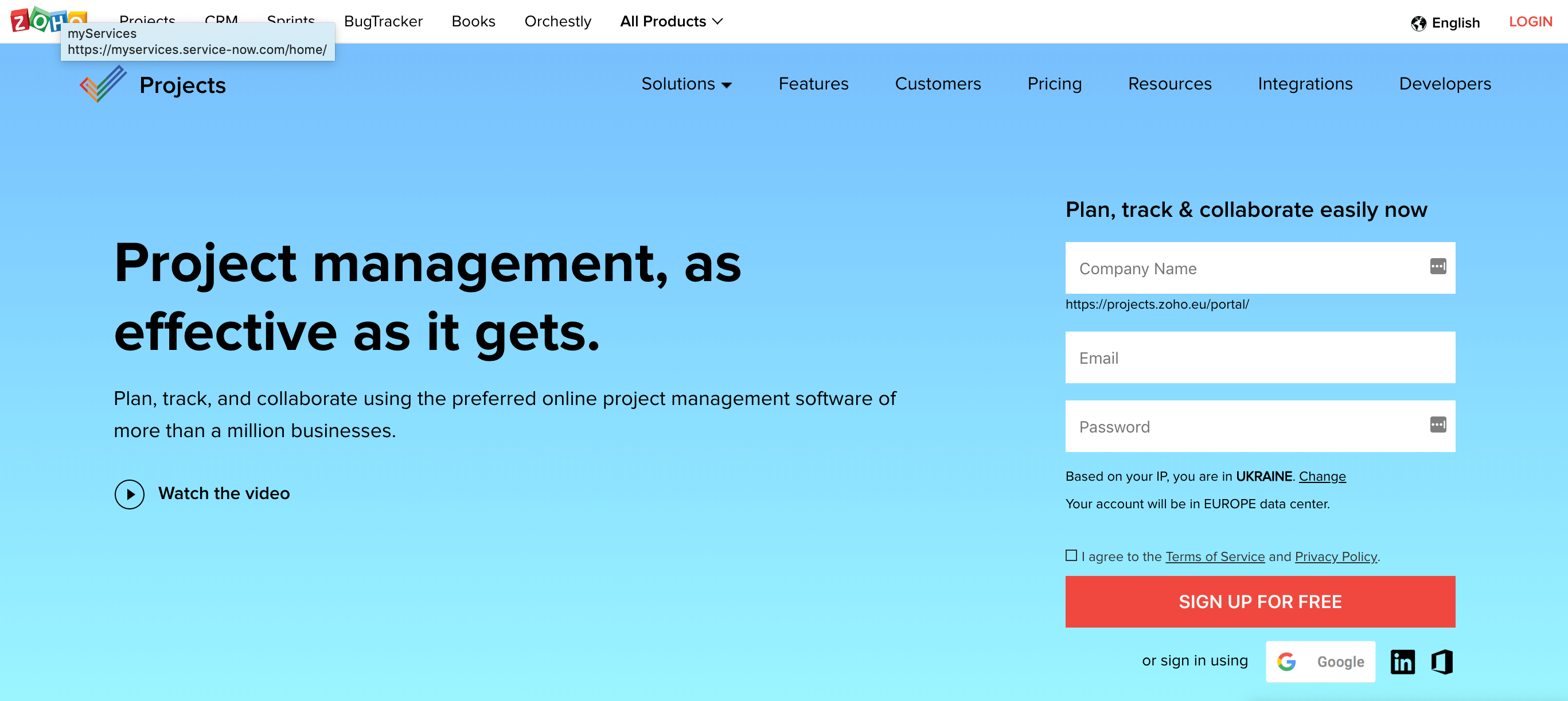 Why You'll Love It: A quick look at Zoho's main website is enough to unnerve just about any project manager looking for a single solution. With seemingly endless business solutions, you'll eventually find your way to the Zoho Projects page. Placing an emphasis on getting jobs done on time, their project tracking software keeps everyone up to speed with task lists, blueprint templates, and milestones.
Employees can collaborate through the app and monitor one another's work as needed. With Gantt Charts and numerous reports also available, the program has everything necessary to complete any project that comes your way.
Pros: One of the top features is the ability to change the view options when looking at a project. See as much or as little as you want to accomplish the task effectively.
Cons: Some users have complained about having trouble navigating through the screens. It does take some time and effort to learn how to use the system to its full potential.
3. QuickBase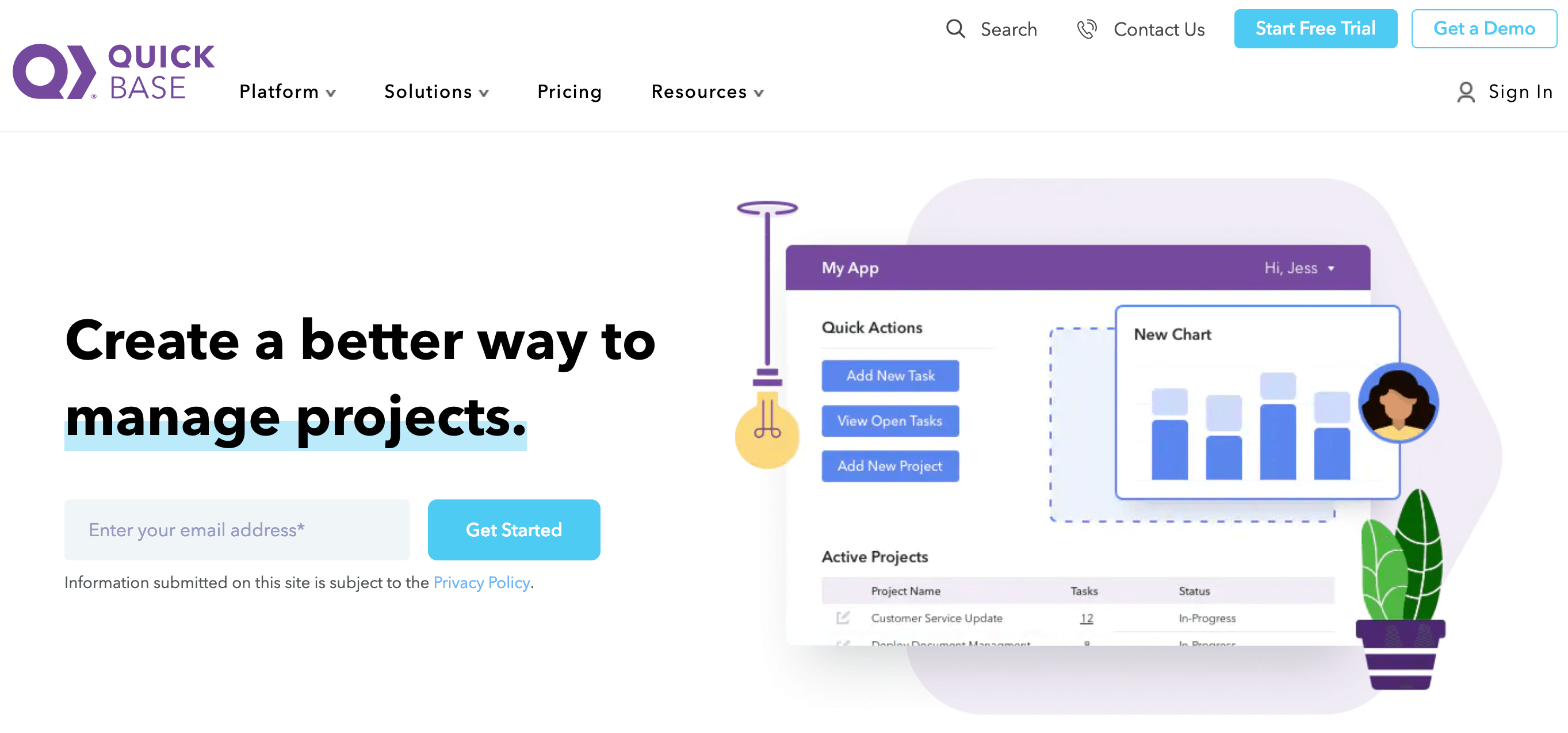 Why You'll Love It: If you're looking for a highly customizable solution for your business tracking, QuickBase just might be worth a shot. Their software integrates a high number of data tables and graphs that can be tailored to the specific needs of each project. Many of the features are automated leaving room for you and your team to work on other tasks as they arise.
The system makes it easy to hand out assignments to the team members who need to get them done. And with insightful reporting options, you'll be able to view and print out numerous details to help strategize and improve your processes.
Pros: The customization extends to setting user controls, so each team member can have the necessary access to reports, data, and functions they need from day to day.
Cons: QuickBase is one of the more expensive options you'll find on this list. Starting at $500/mo, it is meant for well-established companies with high-level project tracking needs.
4. Asana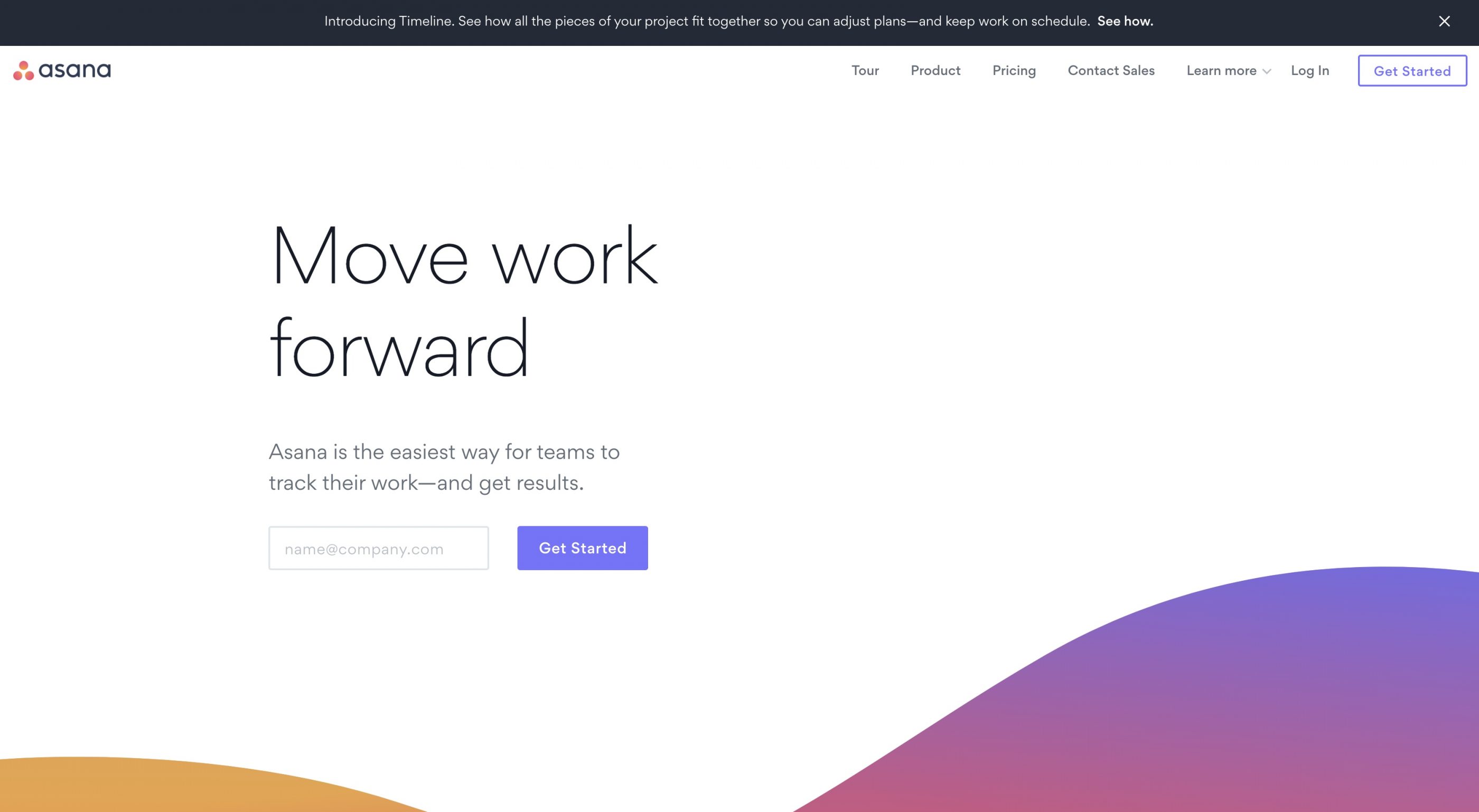 Why You'll Love It: Asana's claim to fame is its ease of use in lieu of its dynamic functionality. With simple drag-and-drop screens, projects can be shared, adjusted, and deleted with a quick click of the mouse. Projects can easily be broken up into teams or other categories, depending on your needs.
Visual cues such as colors can be used on assignments to define what project a certain task is for or a specific team that needs to work on it. The interface is simple and clean, with a wide range of user-friendly features.
Pros: With separate chat boxes for each task, team members can easily communicate and collaborate on one project assignment at a time.
Cons: A concern that has come up regarding Asana's task lists is the inability to set a priority level on each one.
5. monday.com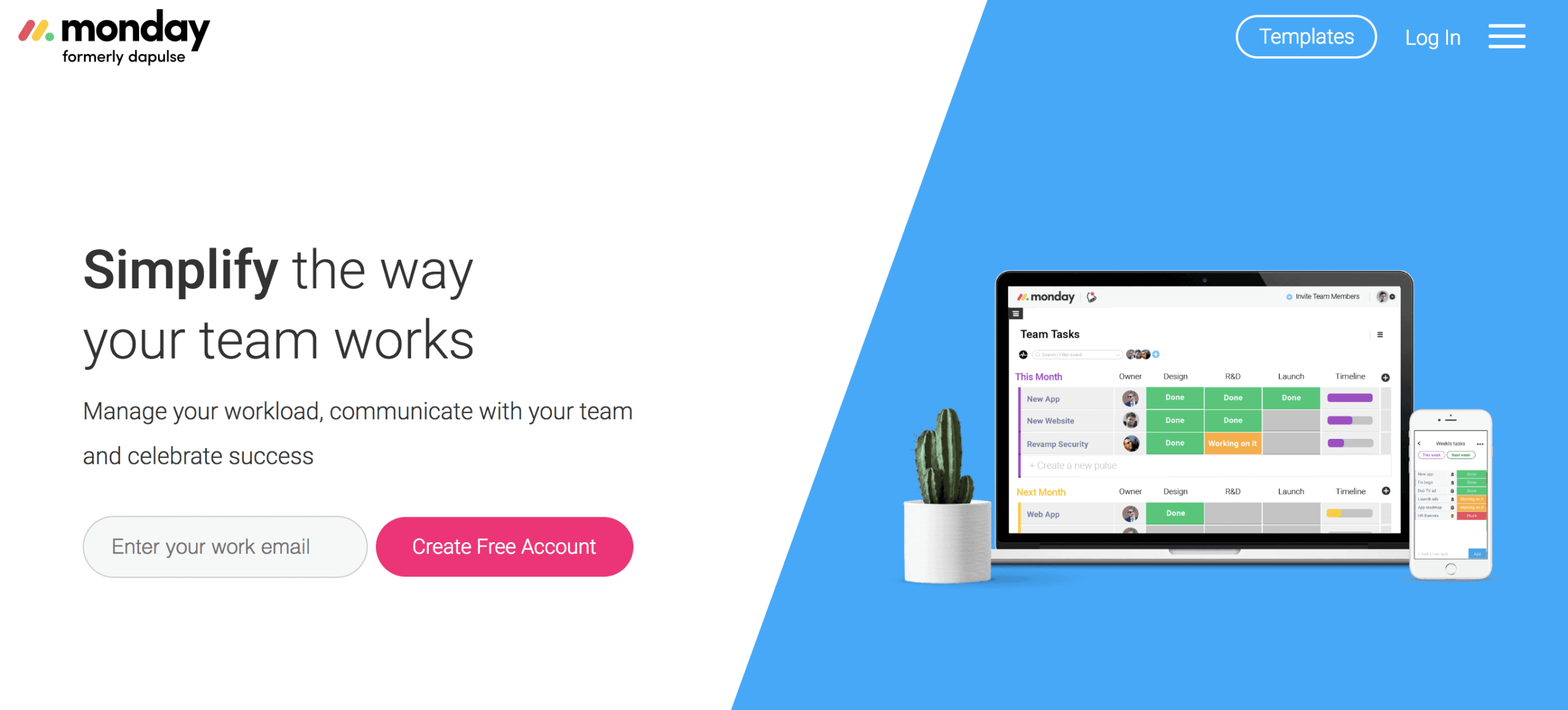 Why You'll Love It: Imagine having a fully customizable project tracking software that allowed you to clearly specify exactly what stage you are on with each task on your list. Monday.com has developed a basic system with a two-click process for updating tasks. Whether you're working on it, stuck on a step, or finished, you'll be able to make it known with each update along the way.
As tasks are updated or completed, a timeline will track your progress and keep you posted on how close you are to reaching the end. It is a simple way to boost productivity by avoiding extra meetings and always keeping everyone in the loop.
Pros: Users love the ability to update the priority level of each task, so team members and managers alike know how important it is to the project.
Cons: The simple nature of monday.com does provide some limitations. For example, there's no way to create subtasks for tasks that may have multiple steps as part of the process.
6. Clarizen
Why You'll Love It: Major enterprises and large corporations, this one might be for you. Clarizen was designed with big business project tracking in mind, with their range of customizable features and unlimited project restrictions. Their software was made with the intent to improve the ROI of projects, while also reducing their timelines.
Their project delivery dashboard offers a high level of insight into schedules, reports, as well as workforce management. The collaboration features allow users to communicate with internal teams, while also having the opportunity to share partial access with clients as needed.
Pros: Many people who use Clarizen love its broad range of flexibility due to the emphasis on appealing to enterprise-level companies. Everything from the overviews to the specific work requirements can be customized.
Cons: As a solution created for large corporations, it is priced accordingly. You'll need to contact them directly for a quote on their services.
7. Wrike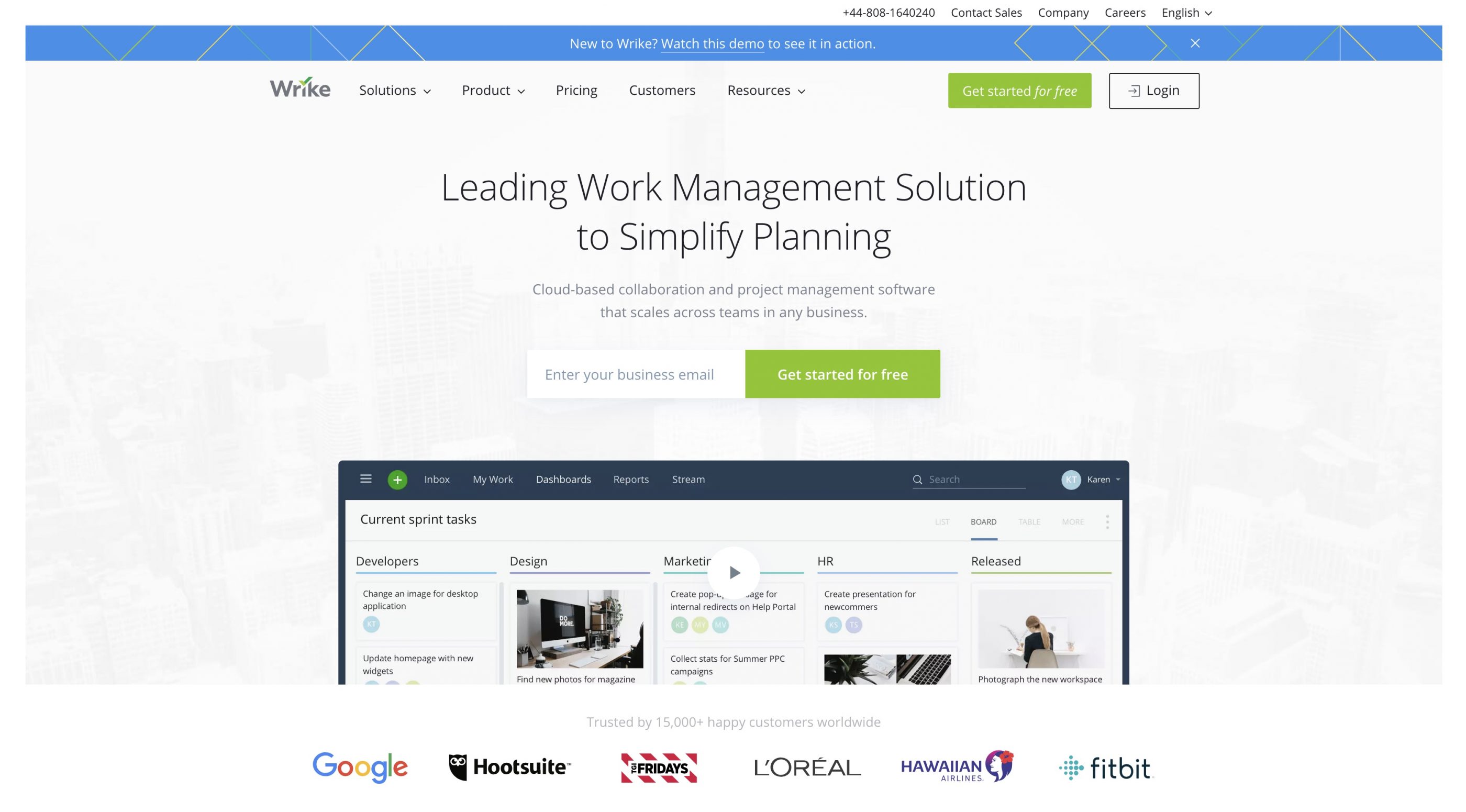 Why You'll Love It: Wrike is another project tracking software option that focuses more on enterprise-sized projects, though they do offer competitive pricing plans for smaller companies as well. The security features alone make this an appealing option for any company who wants peace of mind that their data will be safe from wandering eyes. Companies like Jaguar, Google, and Tiffany & Co. trust Wrike for their work management solutions.
Their system provides many of the basic features a small business would need such as Gantt Charts, workload views, custom dashboards, and more. They also have a separate software that was designed specifically for marketers.
Pros: The user interface is highly intuitive, making navigation simple and allowing team members to use the program fluidly.
Cons: Some companies have had issues with the initial setup of the program at their place of business. Many of them needed to pay a third-party to complete the process.
8. ProWorkflow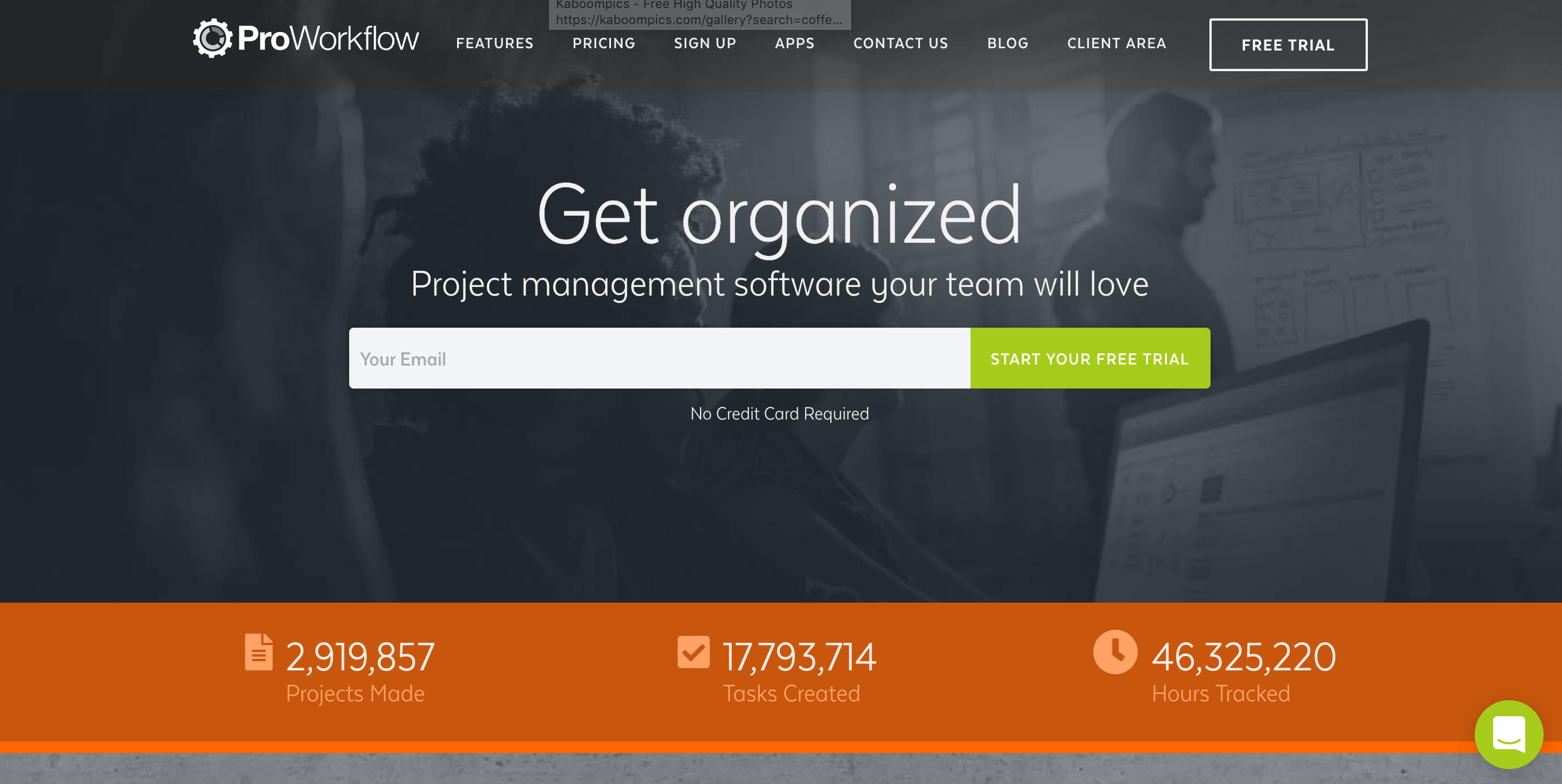 Why You'll Love It: ProWorkflow is a dependable project tracking app whether you're a team of 5 or 5,000. With their powerful time management features and reliable task tracking software, you can rest easy knowing everything is following the proper processes. As a company with "workflow" in the name, they have placed a large focus on the ability to manage deadlines, set up milestones, and maintain an organized process from beginning to end.
A quick glance at all of the features ProWorkflow offers will make you feel like you have everything you need and more. With solutions for everything from project management and timeline reviews to data security and reporting functions, you'll only be scraping the surface of what it can do for you.
Pros: Their customer service team has a reputation as a gold standard for support. They are understanding and caring as they help solve issues and respond to concerns.
Cons: Reports aren't as customizable as some of the other options mentioned above. If you want something more specific or detailed, you will need to create it on your own.
Which Project Tracking Software Will You Choose?
While each of these options has their share of pros and cons, you're sure to find one that works for you and your team. From tracking resources to tracking time, they will help you better manage multiple aspects of your business operations.
For a simple, yet refined project tracking software, give Toggl Plan a try. It is free for teams up to five people and has a variety of affordable plans for larger groups. Our team works remotely to bring you innovation, savings, and nothing but the best service available in the world.
You can learn more about our features here and see what we can do for you!