2021 was one of the most turbulent years on record for the job market. Many businesses simply couldn't survive when the pandemic hit, with millions of people across the globe finding themselves looking for a new role. But it didn't end in 2021, with some interesting career trends extending into 2022. 
But don't be fooled, large scale economic events don't just lead to job losses they also lead to job changes. As the market moves around them, candidates pivot into new careers, reskilling themselves in the process.
In this article, we're going to dive deep into the current career trends the job market is seeing in 2022. We'll start by defining exactly what we mean by career trends, before assessing the shift in role profiles we see from our very own recruitment software. 
Let's get straight into it.
Quick Links:
What is a Career Trend?
Put simply, a career trend is when the job market sees a change in demand for a certain set of skills. If we observe a positive trend, this leads to the market carving out a new and defined career path around those skills. In a negative trend, we see the number of opportunities to enter a traditional career reduce.
It's easy to pick out some recent examples of this. As technology has expanded in the past 15 years, the rise in demand for Data Scientists has exploded as part of a positive trend.
Nowadays, there's a whole career path set out for those wanting to work in data science, supported by university degrees tailored to give graduates the skills they need to enter the market.
Adversely, as the discipline of data science continues to rise, we see traditional careers in data entry reduce as automated solutions become the norm. You typically see negative career trends born out of a positive career trend elsewhere.
It's always worth keeping an eye on upcoming career trends to boost your career longevity and maximize your earning potential.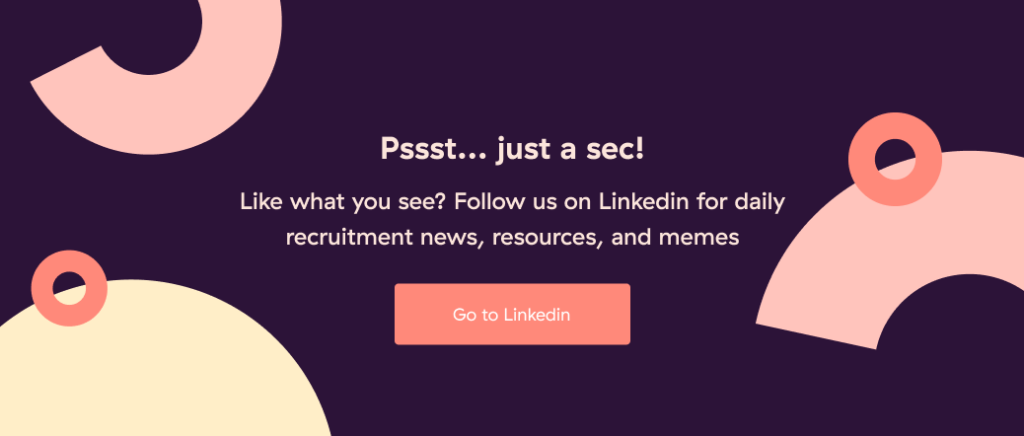 What Does the Current Job Market Look Like?
While there are some differences country-to-country, the job market is starting to look more favourable than in 2021. Many see a stabilizing of jobs as countries begin to emerge from lockdowns and get their COVID vaccination programs underway.
In the UK, for example, the Office for National Statistics recorded five consecutive months of job gains going into May 2021. Granted, this is still around 750,000 fewer people in employment compared to pre-pandemic Britain, but it's a step in the right direction. 
Around the world, the US employment rate also rose to 58% in April 2021, up from 54.6% in June 2020, with Australia's unemployment rate continuing to fall despite ending their job keeper subsidy program.
But that optimism has to be taken with a pinch of salt. The world's economy is still in a precarious position as we carefully move out of the pandemic. A surge in a particular variant or the potential of a harsh 2021 winter could spin the market away from its recovery.
So, how are things looking? In a nutshell, uncertain. Everyone has their fingers and toes crossed for a continued improvement in job numbers while staying very aware of the dangers of future pandemic waves.
How Has COVID Impacted the Job Market?
Even though we all hope COVID isn't here to stay long term, it's fair to say the effects of the pandemic will be felt well into the future. Here are some of the critical ways the pandemic has changed the job market forever.
Digital over everything. If companies hadn't already embraced digital, you can bet they have now. Especially in retail and hospitality, the need to develop and engage customers through digital channels was critical for survival.

For the job market, this meant an instant requirement for skilled digital professionals. Software developers, digital marketers and IT analysts were massively in demand, especially for those companies going through rapid change.

What's in demand? – Jobs in the digital and technological sectors.

Gig economy. The tactical use of digital skills has always played into the hands of contractors and freelancers. With the pandemic, as the short term demand for those skills rose, so did the opportunities for talented digital professionals.

We don't expect that to change with the long term uncertainty in the market either, and as long as there is a strong demand for temporary roles, skilled talent won't need to look for permanent positions.

What's in demand? – Temporary jobs that allow companies to hire talented professionals while limiting costs.

Flexible working. Especially for those office-based employees, the pandemic led to an instant shift from office life to working from home. As the pandemic continued, employees got comfortable working from home and began reaping the benefits of more time with their families and a non-existent daily commute.

Employees now want to work flexibly by default by being afforded the choice to decide when they work from home and when they head to a physical office. The job market has to respond to that, with employers needing to embrace a way of working that matches a hybrid lifestyle.

What's in demand? – Jobs that give freedom to employees on where and how they work.
What Career Trends Do We See At Toggl Hire?
At Toggl Hire, we have a unique insight into the job market. Given that our remote hiring tool is the perfect solution for creating dynamic and bespoke skills tests for candidates, we've gained insight into the hottest job roles on the market. 
Not only that, we get to see how candidates respond to those roles and what it means for the latest trends in the job market. Based on our data, here are some of the most interesting career trends we've observed in 2022. 
#1. The Most and Least In-Demand Jobs
Let's start with a good old fashioned popularity contest. Based on the number of tests created in the second half of 2021, we see the following roles as the most popular on the market right now. 
Frontend Developer
Customer Support
Digital Marketer
Sales Representative
Node.js Backend Developer
This fits pretty well with our observations of the market in general, with digital roles heading to the front of the queue. But that digitalization doesn't happen on its own. Customers need support through their digital transitions, and that's why we also see a lot of demand for Customer Support roles too.
On the other side of this, we see a lot of niche developer skills tests created in small volumes. Whilst we don't think this is representative of them being not in demand, it does point to very specialized roles not being as popular as generic ones.
However, we do see a scarcity of jobs in other departments. For example, copywriter and SEO roles skills tests are being created less and less frequently as the year progresses. It's hard to know exactly why this is, but it may point to businesses investing in shorter-term digital marketing strategies, such as ads, to drive immediate sales.
What does this mean for career trends? – As we've seen, jobs in the digital and customer service sectors are there to be had, and if you're considering a career move, there's plenty of opportunities out there.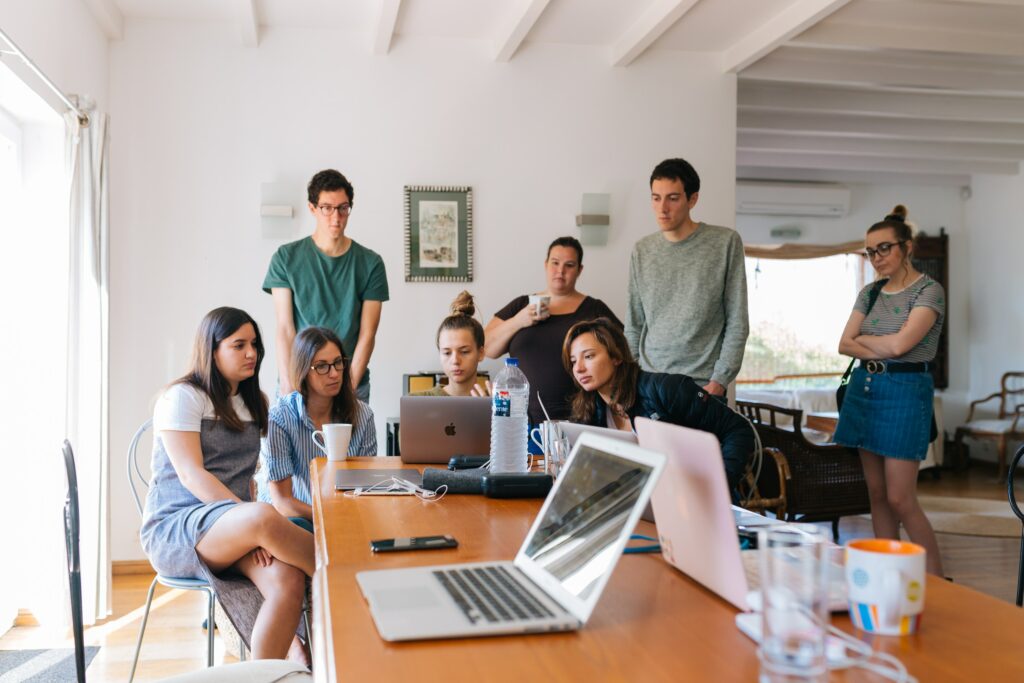 #2. Fastest & Slowest Growing Jobs
When it comes to career growth, in line with the market in general, we've observed a bit of a mixed bag. From the skills tests we see created in Toggl Hire, tests in areas such as development and product management ebb and flow but ultimately sit flat across the year.
When you look at research in the market, one of the key areas of growth observed is in e-commerce. Whilst a lot of external studies focus on the logistical talent required to service digital consumers, we see significant growth in product, development and customer service tests being created.
Interestingly, we see fluctuations for these types of roles, with large volume increases in January & March this year. We feel this lines up with our predictions on temporary workers, with organizations bringing in personnel for short, sharp assignments.
On the other hand, we've seen little growth, and in fact a slight decline, in the number of tests created for HR & Finance professionals. Whilst it's not easy to say exactly why this is, we imagine most organizations have this talent set in place and don't need to expand those departments to cope with digital scaling.
Snapshot – Fastest Growing Jobs:
Front End Developers
Digital Marketers
Facebook & Google Ads Specialists
Snapshot – Slowest Growing Jobs:
Finance Analyst
HR Manager
Business Administrators
What does this mean for career trends? – Whilst jobs in finance and HR will always be required, those markets aren't as buoyant as they could be. If you're looking for an immediate career change, they might be areas to avoid.
#3. Most Saturated Jobs
Of course, when it comes to any particular job role, the supply and demand are rarely matched. Saturated jobs are the ones where hiring managers receive the highest volume of test applications for an individual role.
At Toggl Hire, we find the following roles to be the most popular, each drawing over 1000 test-takers per vacancy.
Product Manager
Frontend (React) Developer
Design Lead
Backend (Node) Developer
People Ops Lead
Account Executive
Python Full-Stack Developer
Python Developer
Lifecycle Marketing Manager
BI Analyst
Naturally, there's a big dependency on how well vacancies are advertised to drive a high volume of applications. Saying that we see consistent popularity for those roles across a number of customers.
But, why are these roles so popular?
It's a good question with no definitive answer. But we think the generic nature of people, project, and product-focused roles make candidates believe the tests are easier.
Unlike software development tests where very particular skills are needed, Product Management, People Operations and Account Management roles lean more heavily on soft skills that more candidates possess.
And similarly to our most and least in demand analysis, where we see the least saturation is in the very niche developer roles. Roles that command particular language expertise or years of seniority see fewer candidates taking on a skill test.
Alongside this, we know that there's a lack of supply in certain developer roles, leading to a reduced talent pool in general.
What does this mean for career trends? – Technical development roles are not only in demand, but there's also a lack of applicants. Even if you don't meet every requirement for a technical role, it may be worth applying to get your foot in the door.
#4. Biggest & Smallest Skills Gaps
Lastly, we crunched the numbers from the first six months of Toggl Hire usage to bring to light where we see skills gaps across different roles. Skills gaps refer to the pass rate of a particular test, proving whether the general applicant pool has what it takes to pass.
To get us started, we'll pull out a very specific example. Remember that super popular Product Manager role we covered earlier on? Well, here's the interesting thing, of all the test takers, less than 1% reached the 80% pass benchmark to pass the test.
That looks like a huge skills gap to us and lines up with our thoughts from earlier regarding speculative applications for product-based roles.
Alongside this specific Product Manager example, we've seen consistently low pass rates in these other roles:
Solutions Architects
Data Scientists
PHP Developers
Marketing Leads
Community Managers
Adversely, we've seen some roles where applicants are smashing the tests. To us, this suggests the quality of applicants, and thus their level of skill is really high. Roles like this with a smaller skills gap include:
Customer Experience
Human Resources
Backend Developers
Marketing Associates
What does this mean for career trends? – Career paths with skills gaps give applicants the best chance of success, provided they have the skills required. If you're fancying a career change, consider specializing in an area where the competition is low and the skills gap is wide.
Naturally, as part of the bespoke nature of Toggl Hire, each business can tailor the difficulty of their skills tests and set their own associated pass grade. That means even for roles where typically the skills gap is low, you can create a test that's specific to your business needs and assess future hires accordingly.
Like the sound of that? Here's a 1-minute video on how it all works!
Our Predictions for 2022 & Beyond
We think that the growth in digital roles is here to stay, with the digital experience likely to remain essential for customers when they return to retail stores and hospitality venues. Even without COVID, big strides were already being made in AI, robots, and automation. We'd expect that to continue as well, with product-based roles continuing to grow to support all that development.
For career trends, that also means much of the same. Careers in digital and technology continue to be super popular for school leavers and graduates, with more and more traditional roles (such as finance) requiring an aptitude for digital fluency.
As the world becomes more and more remote, the use of intuitive, flexible and cost-effective software will continue to grow, leading to more openings for product and customer experience designers. Alongside that, businesses have to maintain the people element of their organizations, so expect an even more significant shift from helpdesk support to client success for those in customer-facing roles.
Summary
Despite the job market taking a battering from the pandemic, there's reason to be optimistic for those looking to start a new career. As the working world looks forward to 2022, the job market is becoming more and more digital and demands flexibility in how and where we all work.
For us at Toggl, we see this reflected in our skills testing data. All of the most in-demand jobs sit firmly within the digital and technology spaces, with the specialist roles struggling due to a lack of skilled talent. Traditional roles in HR and finance have seen slight declines this year, but it's not certain whether that will extend into the future or it's just a minor blip.
For those looking for a new career, the best opportunities surely lie within the digital world, either in working technically to build solutions or supporting customers in leveraging technology to maximize their success.
James Elliott is a Strategy Manager and Writer from London, UK. When not working on the day job, James writes on a variety of business and project management topics with a focus on content that enables readers to take action and improve their ways of working. You can check out James' work on his website or by connecting on LinkedIn.