On the surface, Clockify and Toggl Track are similar apps with time tracking and analytics tools that help you understand how you spend time. But after testing and comparing them side-by-side, you'll see they're ideal for completely different users.
Clockify is a good choice for freelancers, agencies, and companies looking for more oversight of their employees' activities. It's an affordable time tracker with lightweight analytics, invoicing, project and team management, and employee surveillance features such as:
GPS Tracking
Force Timer (prevents manual clock-in)
Screenshots (records user screens when their timer is active)
This makes Clockify a polarizing employee monitoring tool—micromanaging employers and managers would appreciate it because they can see exactly what their employees and contractors are doing.
On the other hand, Toggl's time tracking app Toggl Track is perfect for mid-sized or large teams with trust-oriented cultures because it focuses on time management and analytics and values privacy above all.
Its intuitive design and time tracking tools minimize the burden of time tracking, ensuring team-wide adoption and accurate billing. This, combined with its extensive analytics tools, empowers managers and decision-makers to increase team productivity and pay for Toggl Track's cost many times over.
In this detailed comparison, you'll learn Clockify vs Toggl are different in:
Pricing
User experience
Analytics and reports
Employee privacy
Integrations
Let's see how the two compare!
Comparison summary: Clockify vs Toggl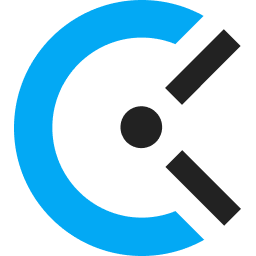 Clockify
Toggl Track
Easy to use, but the UI is cluttered in certain feature tabs. Lack of quality-of-life features makes it more difficult for your team to make tracking time a habit.
Simple and powerful time tracking tools in an intuitive interface. The UI is appealing, with vibrant colors, tooltips, and keyboard shortcuts that make it simple to track time. Offers multiple ways to track time – a mobile and desktop app, integrations, and a Chrome extension.
Activity dashboard that displays logged time and project costs at a glance. Supports report exports as PDF, CSV, or Excel.
Reports on projects, profitability, ROI, and other vital business metrics. Has filters for sorting Reports. Advanced Analytics with custom charts and dashboards. Exportable Reports in the same formats as Clockify.
GPS Location Tracking with up to 500 ft accuracy. Users must set up location services and permissions. Admins can record screenshots of any team member. Force Timers take agency from employees.
Prioritizes employee privacy and location security. Projects can be private or public to protect data access. Does not offer GPS tracking or remote screenshots.
29 integrations with productivity and project management tools, such as Asana, Trello, Notion, and Zapier. Open source Clockify API for custom extensions and integration.
145 integrations for project management, customer support, email services, accounting, and more. Includes Zapier, Jira, Asana, Toggl Plan, and Freshdesk. Toggl Track API for custom extensions and integrations.
Offers a free plan with unlimited tracking, projects, and user seats. Paid plans start at $4.99/mo and unlock Team Management and Bulk Edits. The highest plan costs $14.99/mo and unlocks Surveillance Tools (Force Timer, GPS Tracking, Screenshots, Invoicing, and Time Log Audits).
Offers a free plan with unlimited tracking and projects for 5 users. Starter plan is $10/user/mo and unlocks Project Tasks, Billable Rates, and Project Templates. Premium plan costs $20/user/mo and unlocks Scheduled Reports, Time Log Audits, and Reminders.
Freelancers who need an affordable time tracker and agencies who want a first-person view of employees' activities.
Small or large agencies that want to bill clients accurately and managers who want to look at their team's time data and improve productivity.
What is Toggl?
"Empower your employees, improve your performance." 📈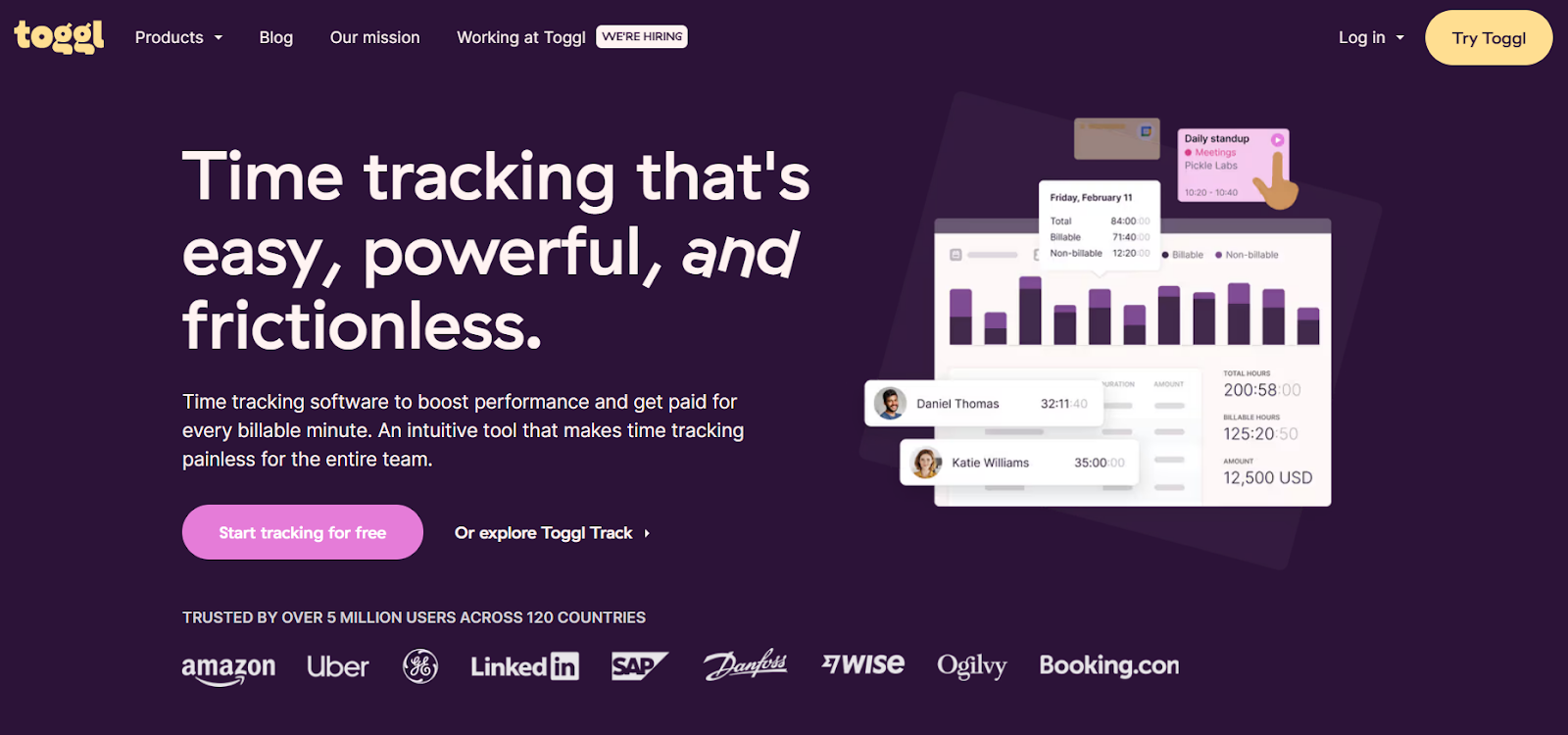 Alari Aho and Krister Haav created Toggl in 2006 to bill their software agency's clients accurately. Yet, over the last 17 years, Toggl's purpose has evolved beyond timekeeping. Two more products were added to the roster: Toggl Plan and Toggl Hire, while the initial app was renamed to Toggl Track. It now embodies a philosophy of time tracking for self-reflection and career growth, while providing agencies with data-driven insights to streamline business operations and increase profitability without micromanaging or monitoring employees.
Today, Toggl's playful and intuitive design ensures that time tracking becomes second nature. With accurate time tracking, freelancers and agencies improve efficiency, manage bottlenecks, and deliver projects more profitably. And then there are Toggl Track's Reports and Analytics. Expansive and insightful, these features offer a way to slice and dice your time data, visualize it in many ways, and uncover productivity hiccups. This becomes the foundation for constructive conversations, mentorship, and support while adhering to Toggl's core values—trust, transparent communication, and respect for privacy.
Toggl Track is the ideal time tracking tool for companies that want to foster a culture of growth, performance, and trust while empowering decision-makers with tools to spot inefficiencies with Insights and Analytics.
What is Clockify?
"Stay lean. Move fast. See everything."🏃‍♂️🔭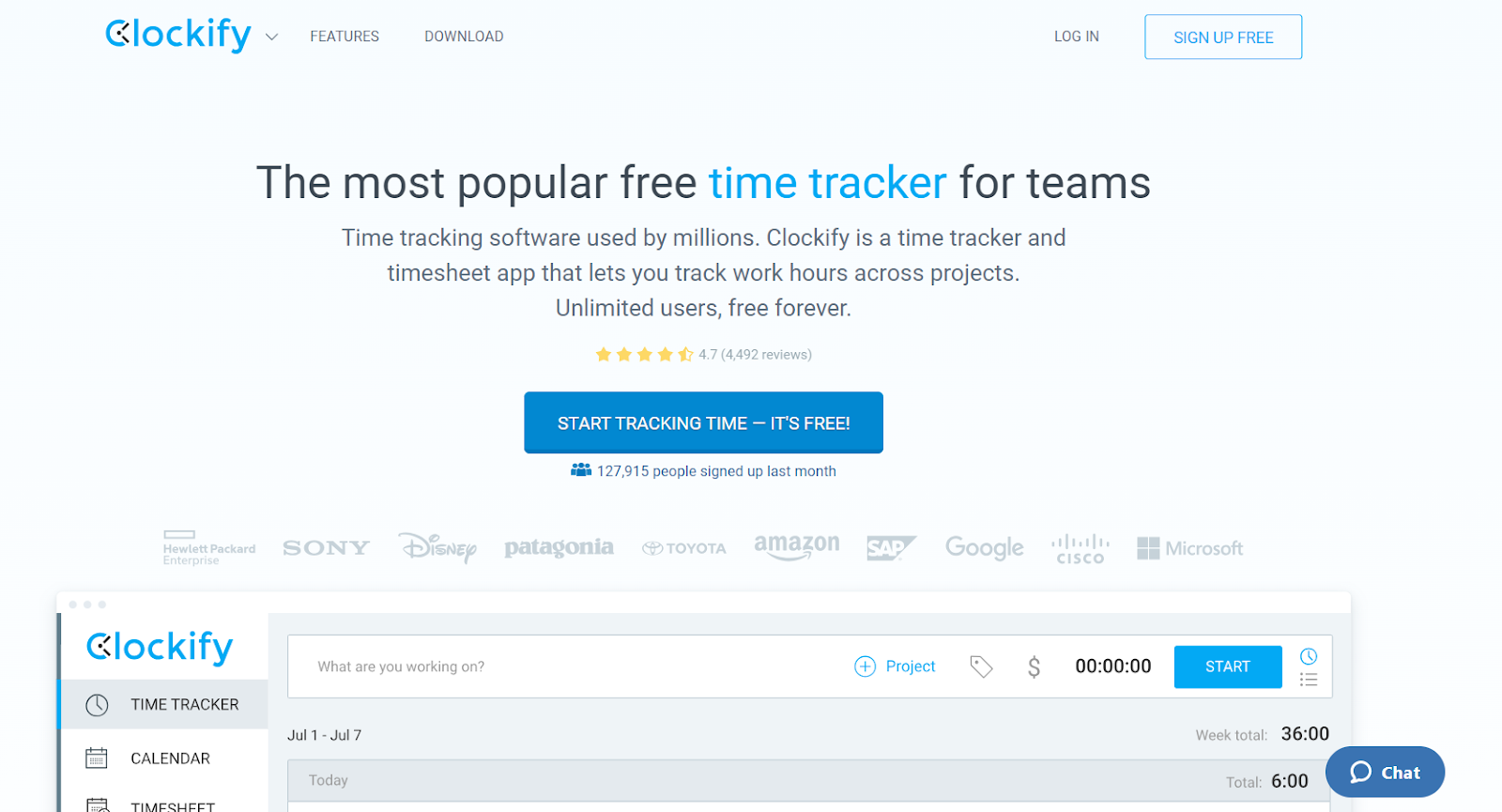 Nenad Milanovic and Lazar Vujanic founded CAKE, a suite of productivity tools, in 2009. It wasn't until 2016 that they started working on their flagship product—Clockify. They realized the industry needed a "simple and affordable" time tracking app, and that "more people should have access to useful yet free apps."
Today, Clockify is a timekeeping, reporting, and project management platform that helps professionals and agencies quickly start their time tracking journey. Its project management tools are especially useful for those who primarily work on short and straightforward projects, instead of long and complex ones. Meanwhile, its lightweight Reports are designed to gauge billable hours, automatically calculate wages for a set period, and auto-generate invoices for clients with just one click. While controversial to some, but appreciated by others, Clockify's surveillance features include a GPS Tracker, Automated Screenshots, and Force Timers that can't be stopped or manually edited.
This feature set makes Clockify the perfect time tracking tool for companies that expect industrial efficiency from their workforce. But, on the other hand, it also fosters distrust between employers and employees. According to an HBR study, only 30 percent of managers feel confident that monitoring data would be used responsibly.
Clockify vs Toggl: User experience
In a nutshell, Toggl Track's toolset is easier to use, more customizable, and more functional than Clockify's.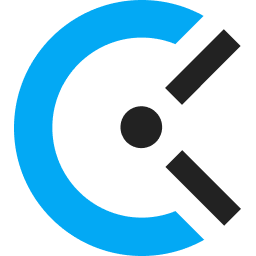 Clockify
Toggl Track
Toggl Track's Manual Time Tracker is easier to use than Clockify's, and it also offers Automatic Time Tracking.
Toggl Track lets you choose your preferred view:
List View (day-by-day; shows a list of logged entries; allows bulk edits of time entries)
and Calendar View (whole week or a single day; shows entries as a drag-and-drop calendar)
How you log time is completely up to you. You can log time by creating time entries manually or using the Timer. These features make Toggl more adaptable than Clockify for teams because they can track time, visualize work, or personalize their timesheets in their own way.
It also lets you automate time tracking based on your commonly used apps.
On Toggl's Desktop App, you can set up the Autotracker, which automatically starts timers based on the time of day or active windows (1). Furthermore, the desktop app can automatically log time if you forget to start a timer (2). It lets you set reminders when you forget to start or stop timers. And finally, it also has an integrated Pomodoro Timer. Clockify doesn't offer these key features.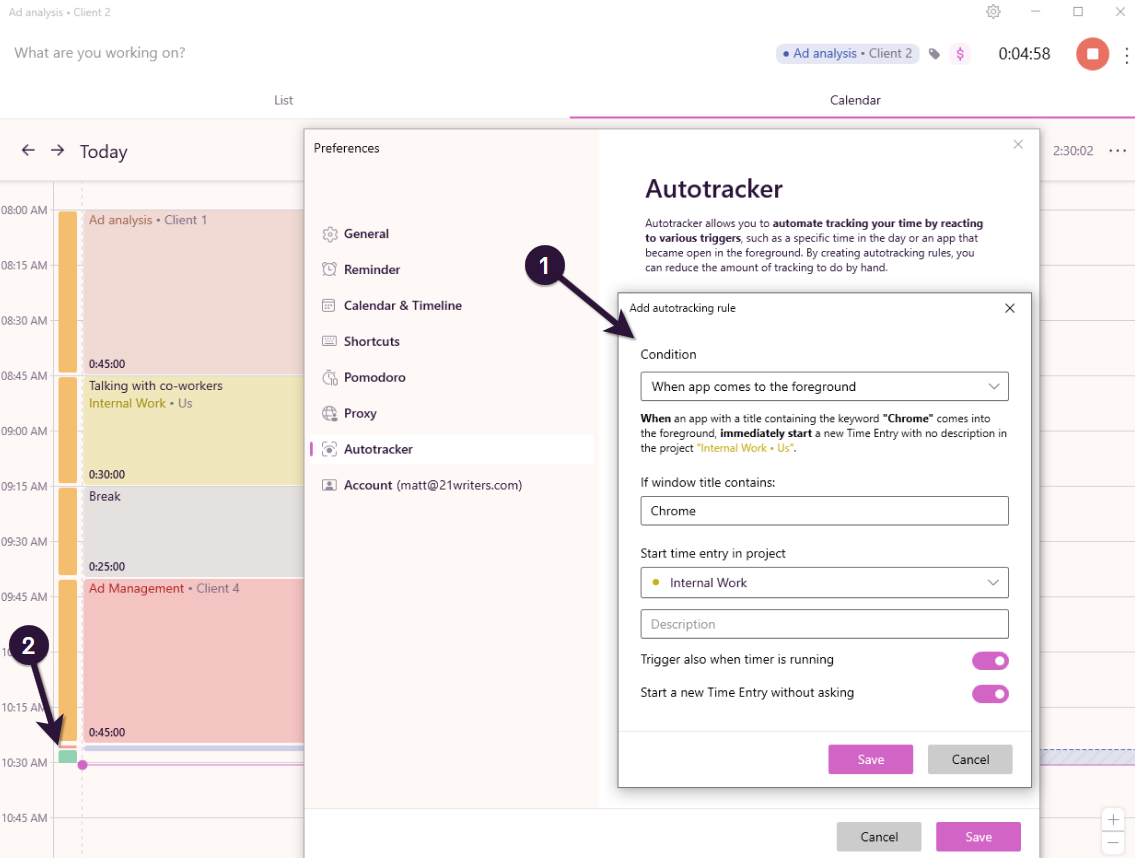 To visualize time entries, Clockify only has a List View. Toggl Track lets you switch between the List View and a daily or weekly Timeline View.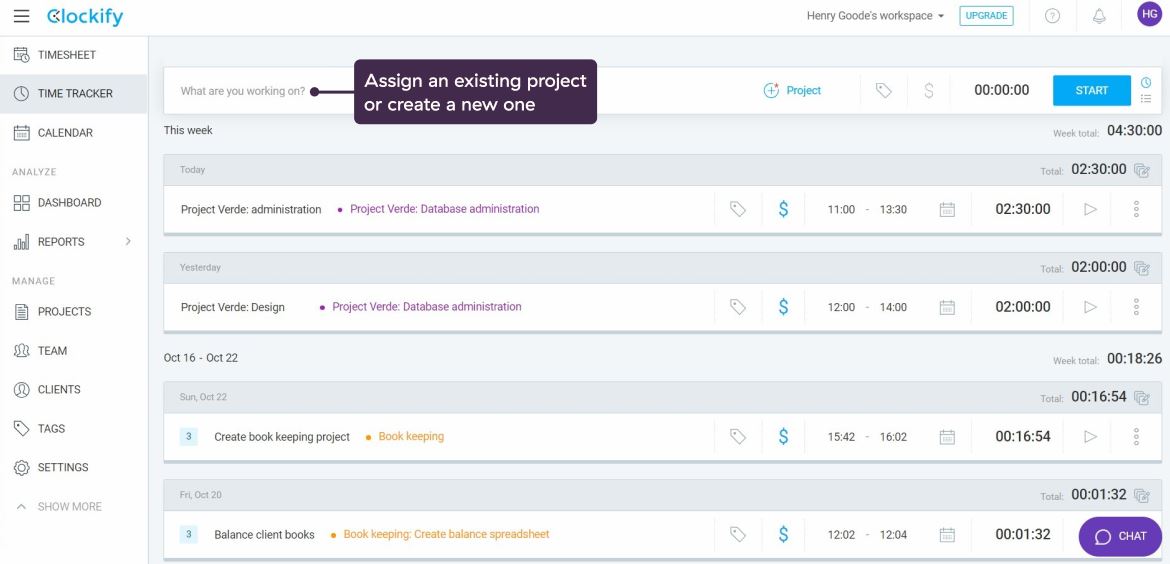 Clockify's timer menu
Toggl Track allows you to start and stop the timer for each project. This way, employees don't waste time switching to the Timers tab when working on tasks.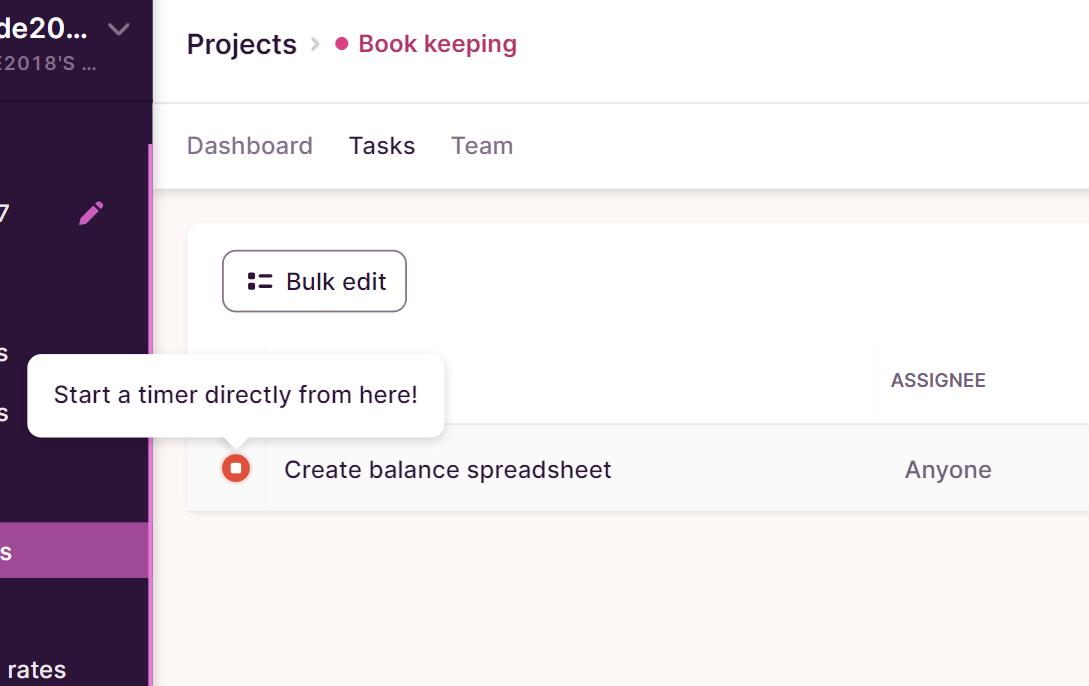 Clockify forces you to switch to the Timer Menu before starting or stopping the timer for tasks.
Clockify only allows project-based time tracking, while Toggl Track lets you create time entries that may or may not be associated with a project.
With Clockify, you must select an existing project or create a new one before saving a time entry. As a result, you can't use it as a stopwatch for everyday tasks. So if you're logging those, your workspace will become littered with placeholder projects.
On the other hand, Toggl Track can save time entries even if they aren't associated with a project. And, if you need to associate an entry with a project someday later, you can.
As a result, everyone from project teams, account teams, and HR teams can use Toggl Track as a time tracker.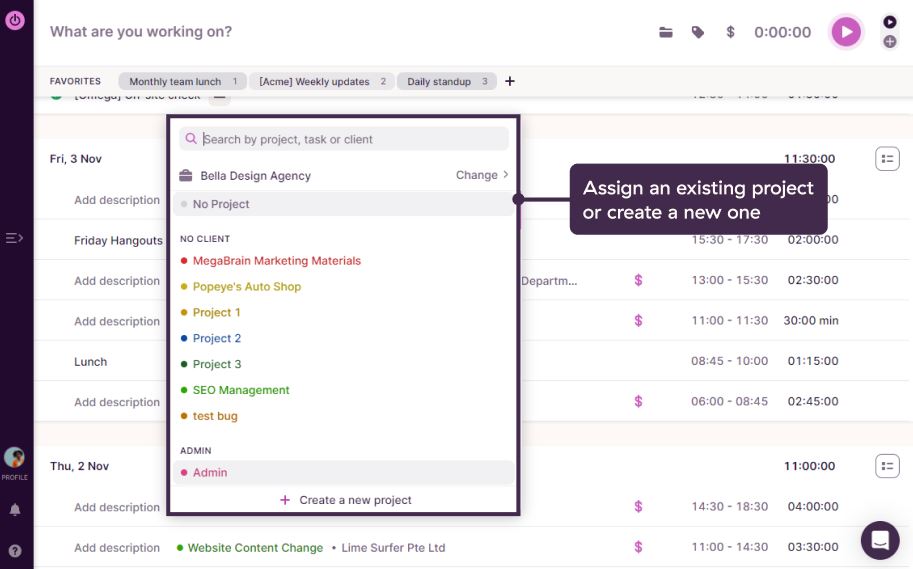 Toggl offers a better team management workflow than Clockify.
Clockify lets you invite new members to your projects using their email addresses and assign them to groups. In addition, you can set different billable rates for each person on the project.
The Dashboard shows all team activities, helping you identify what each member is working on and how much time it's taking. It also provides filters to sort through the information to find specific metrics.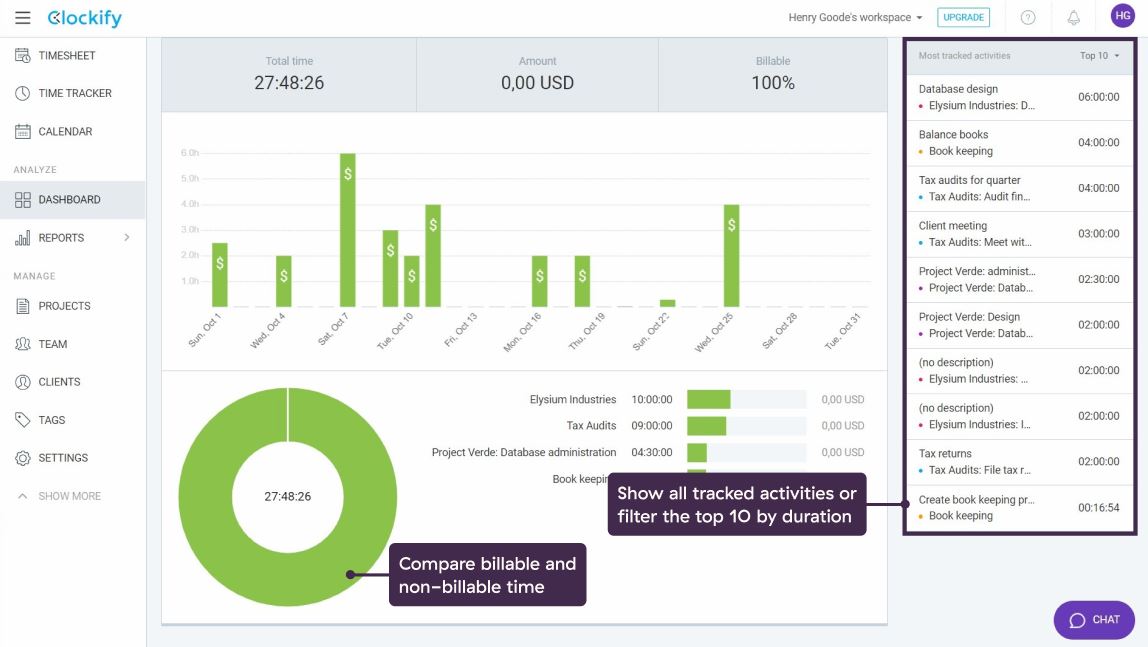 Clockify's activity dashboard
The Calendar and Scheduling features visualize team activity, showing which members are available or overbooked. This way, you can re-distribute the team's workload as needed.
Toggl offers similar Team Management features to Clockify. However, unlike Clockify, it lets you create multiple organizations under the same account, invite members to them, and set their permissions for each. Useful if you need to manage multiple teams or departments with multiple managers.
It also lets you manage access on individual projects with six different user roles.
With Toggl Track, you can disable members without deleting them from the organization, while with Clockify you can only delete members and must send another invitation if you want to add them again.
Toggl lets you set Reminders that notify employees when they forget to track their work or when they track less than a preset duration.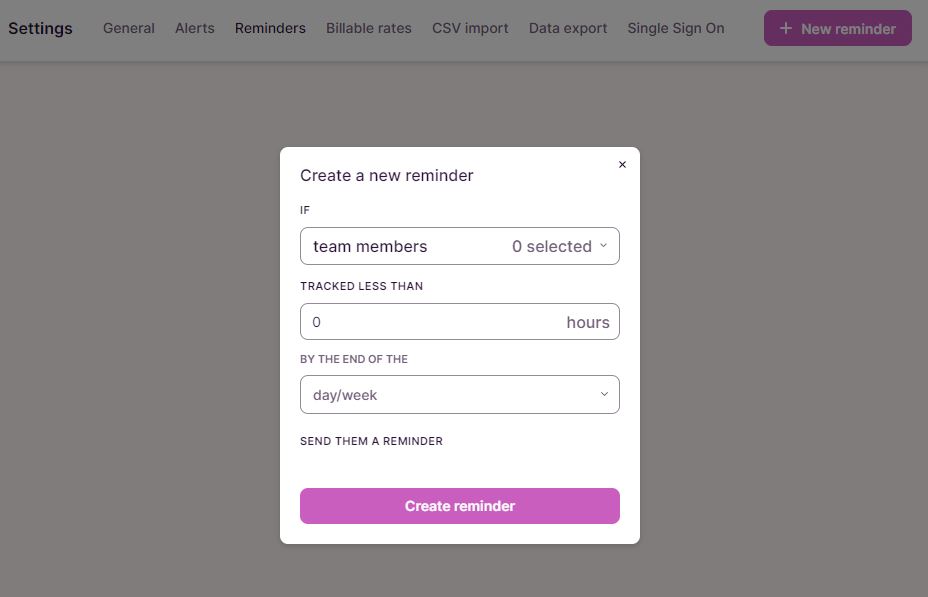 It also works to remind users to turn off the Timer if it's been active for too long. The Reminder feature is especially useful for managers who don't want to keep reminding their team to track time.
Toggl lets you set the required fields for a time entry. This helps you improve the quality of your time data and helps you with accurate time billing.
In addition, you can also lock existing time entries and prevent new entries until a set date.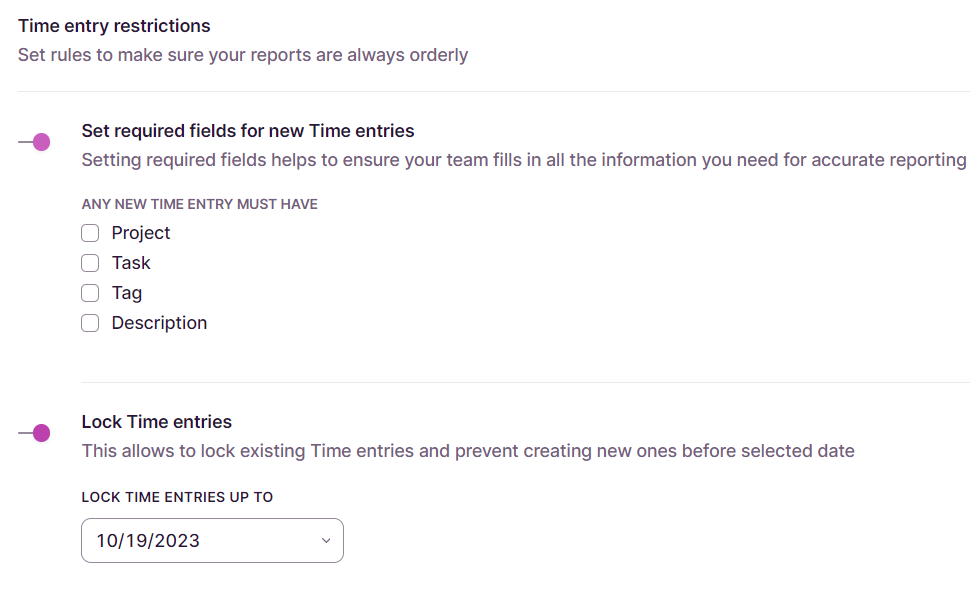 While Clockify offers a similar feature to make the Project Field mandatory.
Toggl Track's UI is more intuitive and better looking than Clockify's.
"I am absolutely a fan of Toggl Track. Easy-to-use navigation and an intuitive interface make managing my time usage a breeze…"
Nick B. in a G2 review
VP, Executive Accounts
Mid-market (51–10,000 employees)
Toggl's UI has vibrant colors, intuitive controls, animations, and dynamic transitions—it feels warm, cozy, and inviting [*].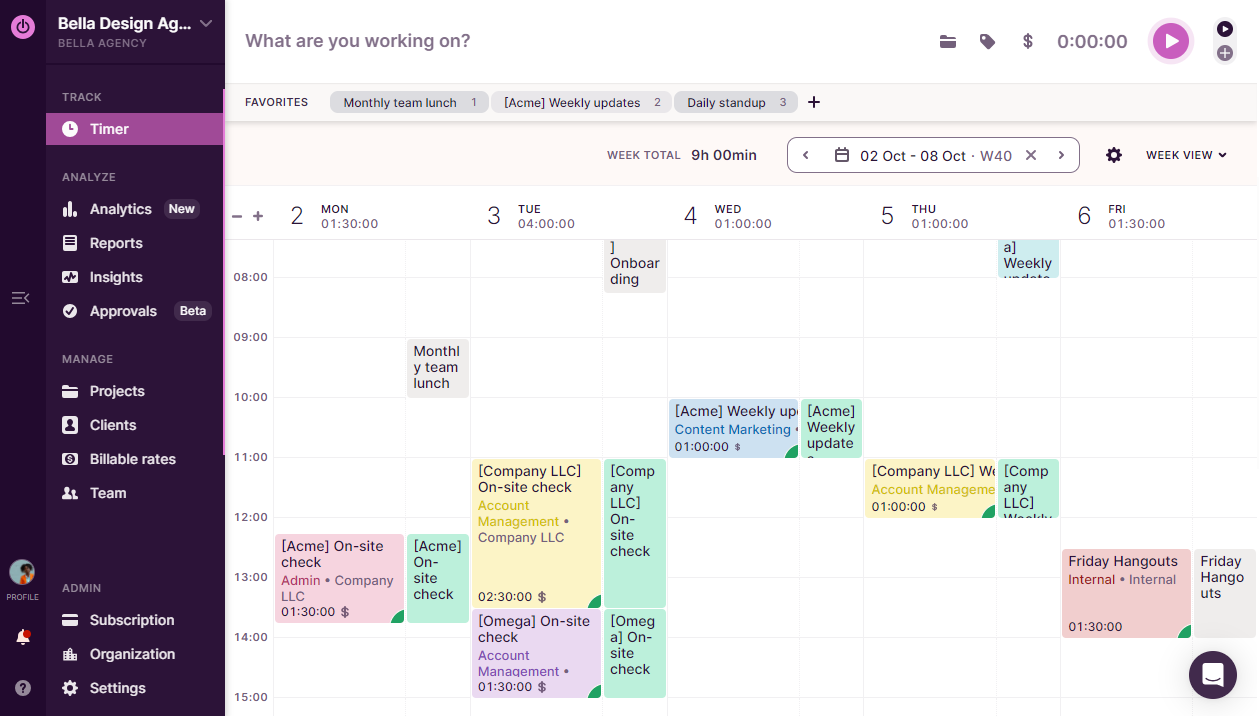 In contrast, Clockify's UI elements feel a bit corporate-like and dated. As a result, its interface may feel cold and distant [*].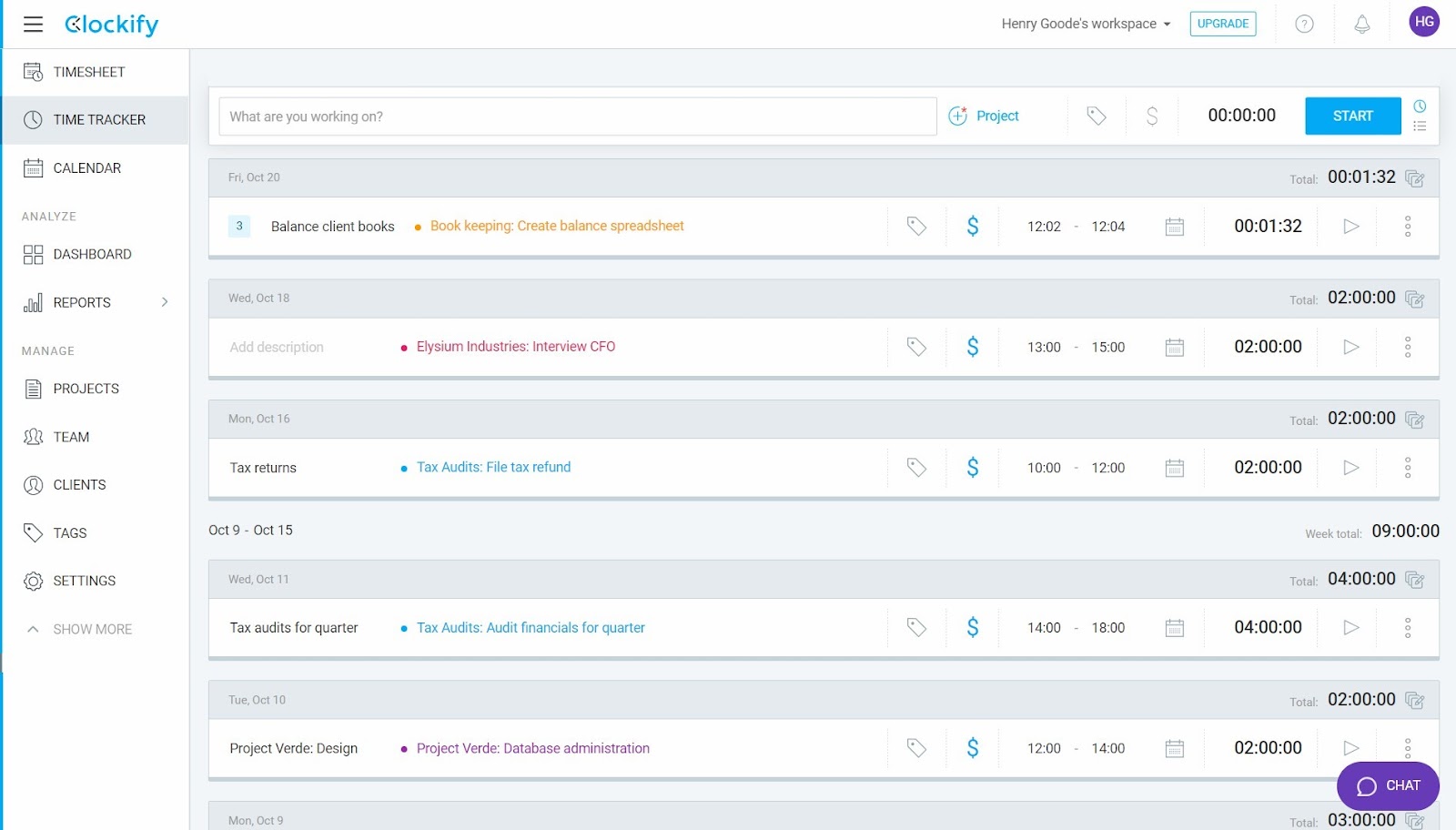 Toggl has another nifty feature: keyboard shortcut tooltips as you hover over elements that let you quickly streamline time logging. With Clockify, you have to google the keyboard shortcuts.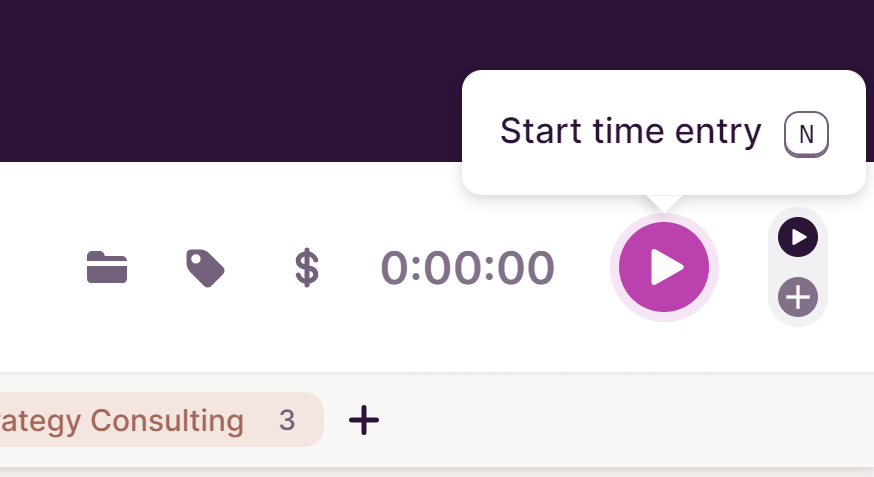 Toggl timer tooltip
Winner: Toggl Track
If you want your employees to adopt and reliably track time, go with Toggl Track. Its user interface is more intuitive than Clockify's and while it offers similar tools, they're more user-friendly and more powerful.
Clockify vs Toggl: Analytics and Reports
In a nutshell, Both platforms offer reports but Toggl Track also includes customizable Analytics dashboards.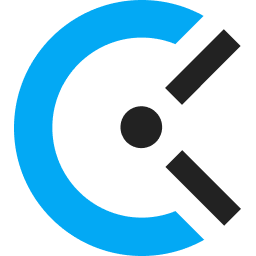 Clockify
Toggl Track
Clockify and Toggl provide daily, weekly, and lifetime Reports on the total tracked time.
When it comes to reports, Clockify and Toggl match each other in terms of functionality. Both provide reports about projects, tasks, and time entries. They also support a "Summary" report that shows the organization's total tracked time that can be filtered by:
Task,
Team,
Client,
Project,
Entry tags,
Billable time,
and description.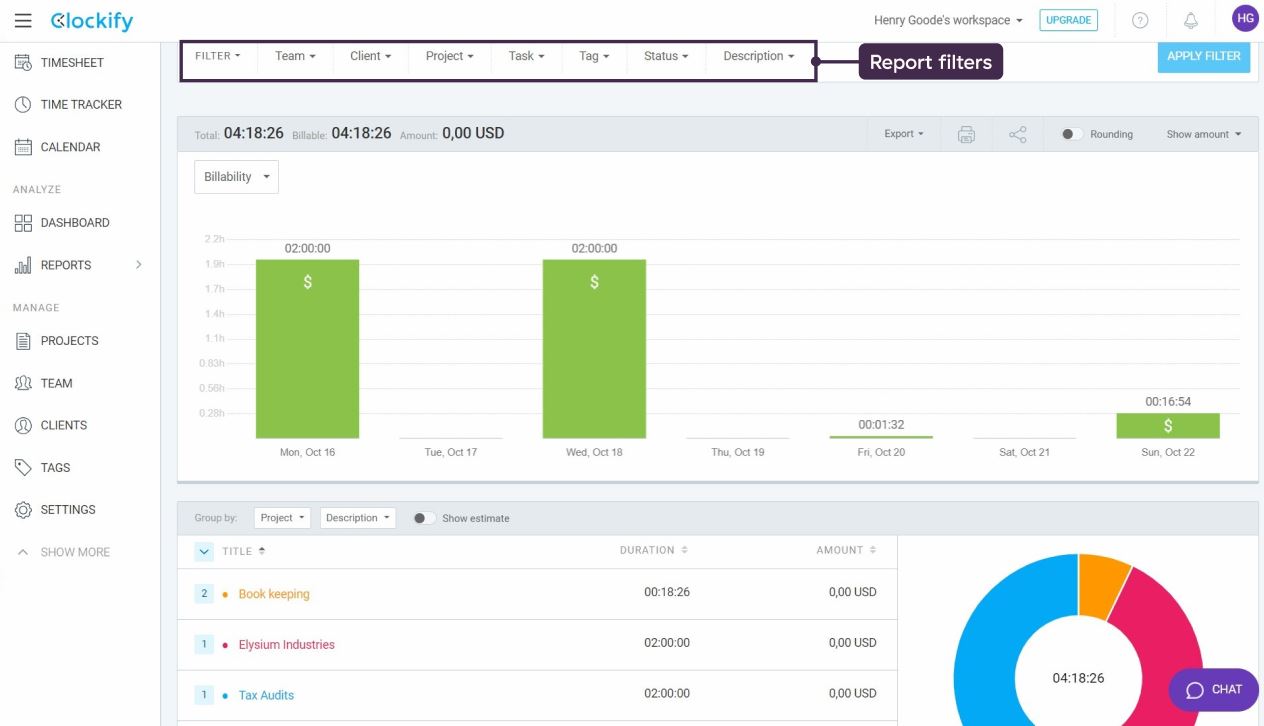 Clockify's summary report
This allows managers to get a quick overview of employees' work patterns, total time tracked, and the estimated revenue for any set period.
Both platforms also offer the "Detailed" report that shows each team member's time entries and allows you to edit them. Meanwhile, the "Weekly" report delivers the summary for each selected week.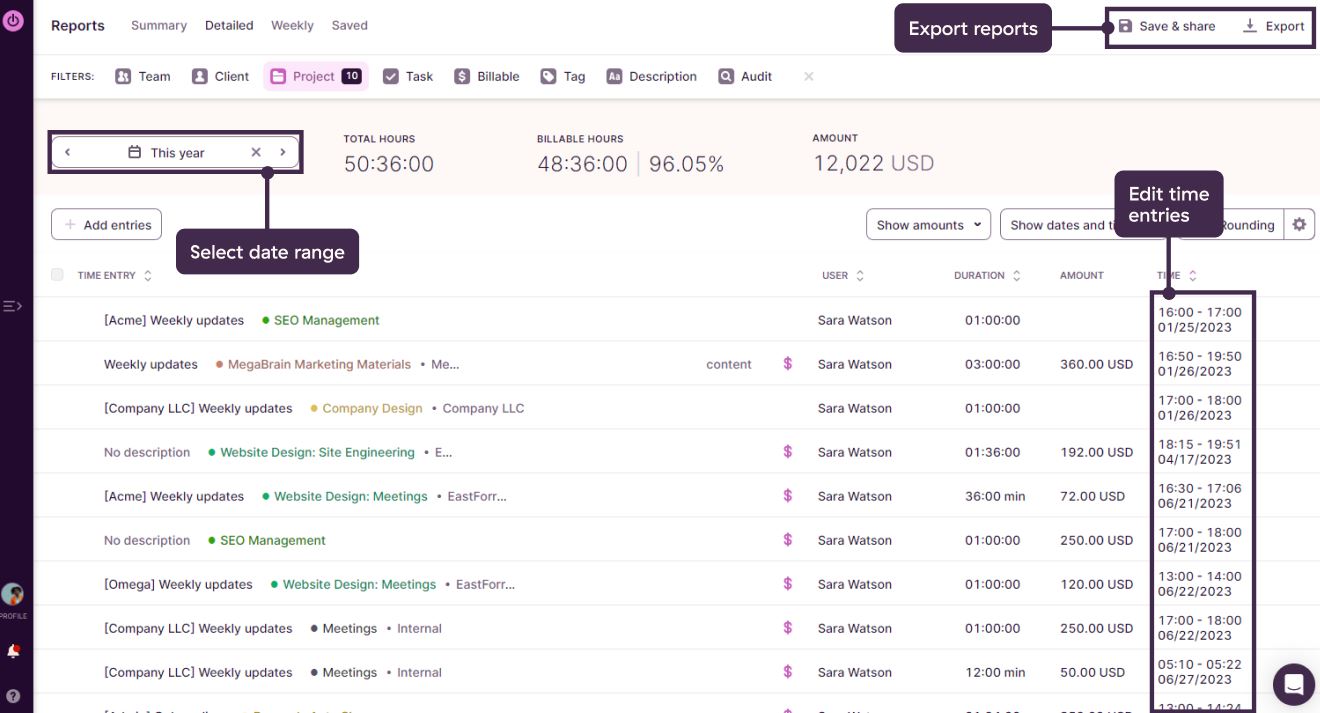 Toggl Track's detailed report
Both platforms let you export reports as PDF, Excel, and CSV, but Toggl lets you schedule periodic reports to be delivered to your email. This way, you or your stakeholders can stay updated on your projects without constantly logging into the platform.
Toggl Track has a dedicated data and profitability Insights dashboard, while Clockify's dashboard only highlights billable hours.
Clockify provides an analytics dashboard that shows the total billable hours tracked by the project. It uses pie charts and bar graphs that show the time distribution across projects and working days.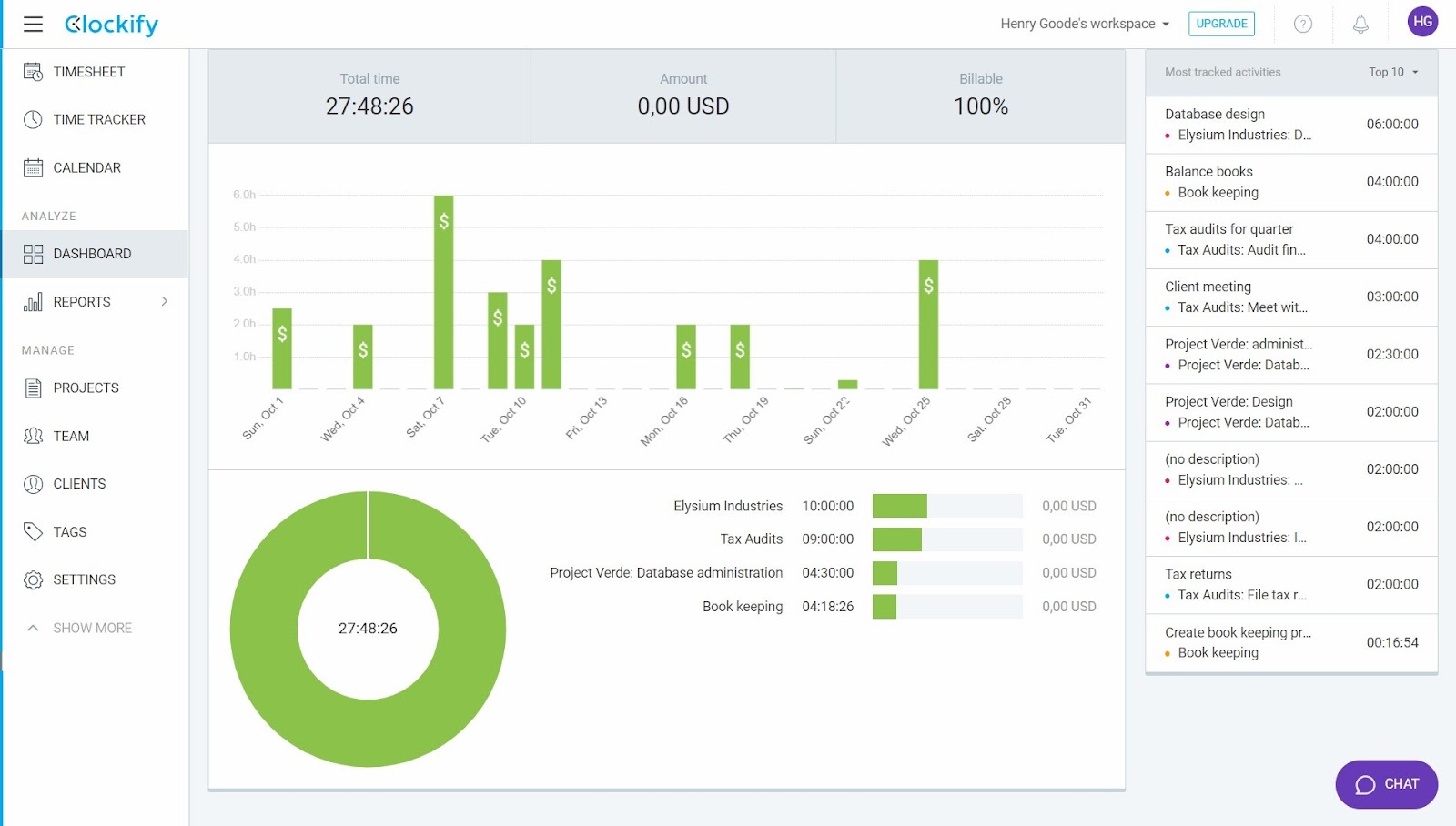 Clockify's analytics dashboard
Toggl's Insights dashboard provides a lot more useful information. For example, the "Data trends" dashboard shows the total and daily average of work hours spent on each project: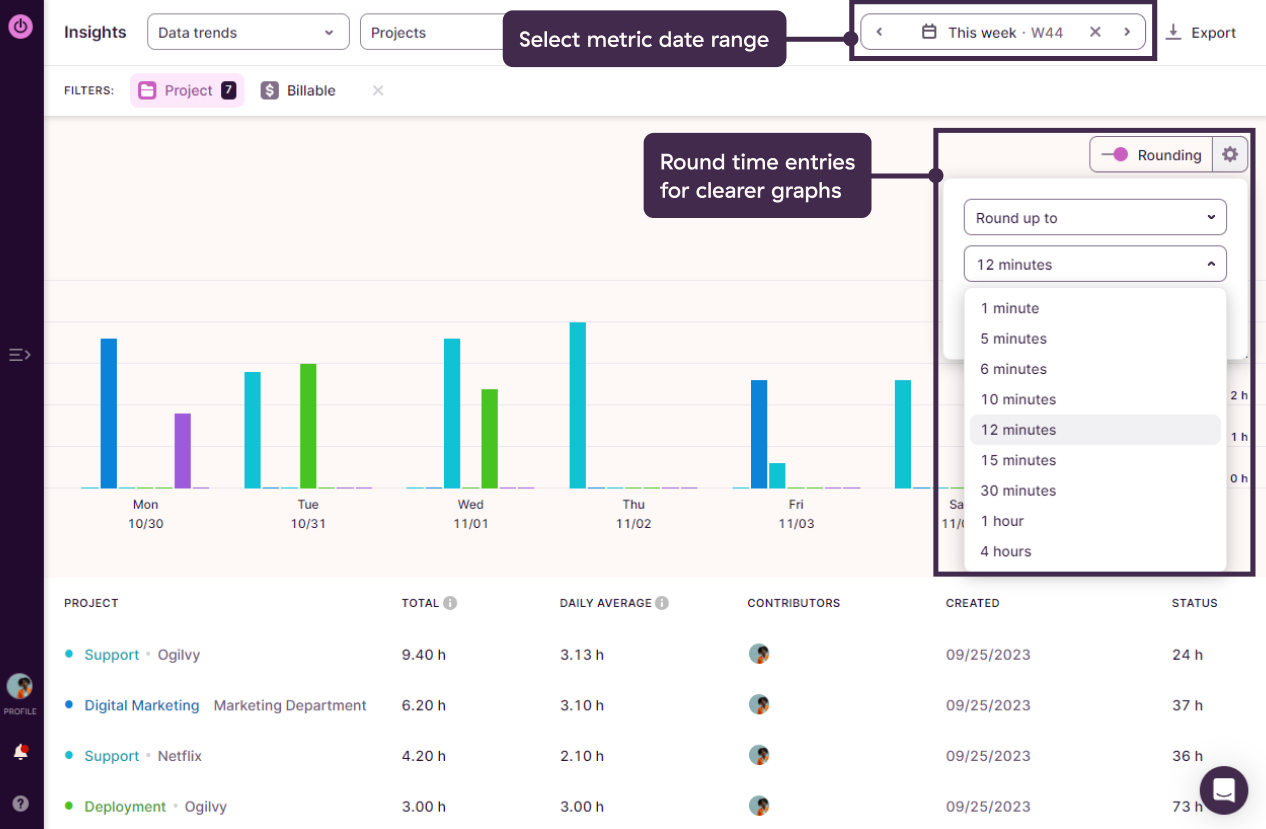 Toggl's data trends
This way, managers can compare the time allocation between multiple projects, allowing them to understand where they need to add more resources or make trade-offs where necessary.
Furthermore, Toggl Track helps you assess the profitability of all your projects by plotting a timeline of your earnings and labor costs based on the team's billable hours. And, it shows the profit/loss margins for each project and client in your workspace: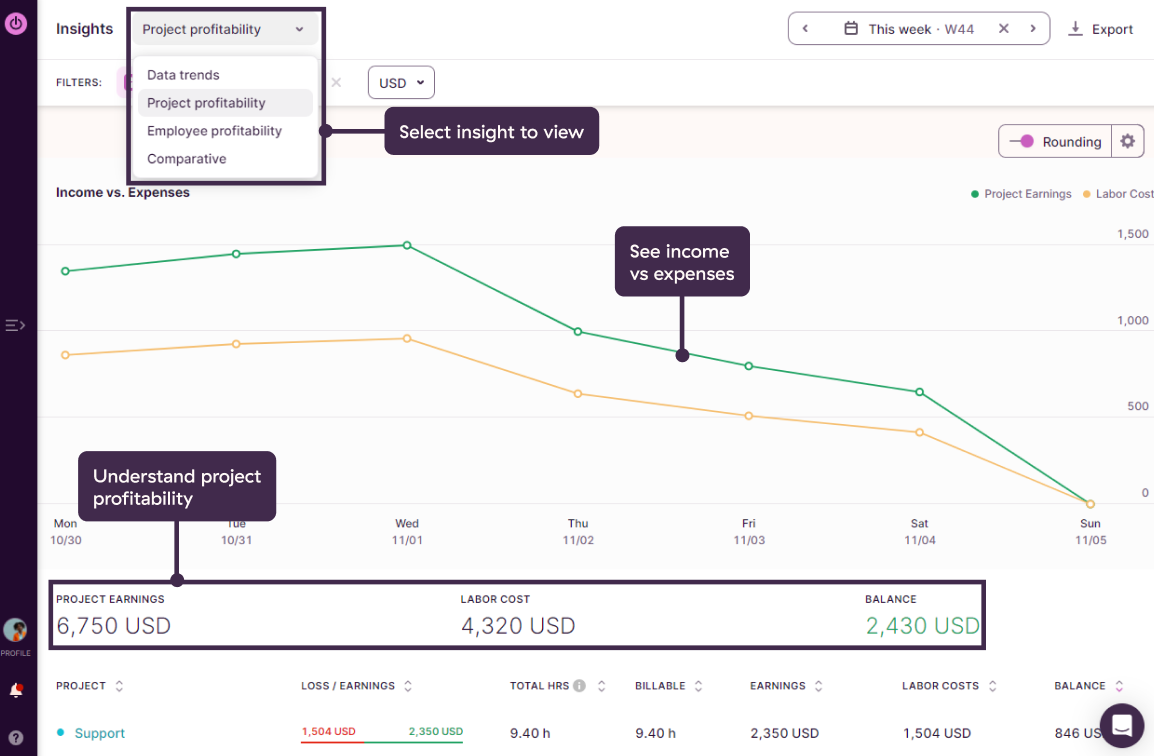 But that's not all. The Insights dashboard also tells you how much each employee costs and how much revenue they generate for your business, easily spotting un-profitable projects or under-utilized employees: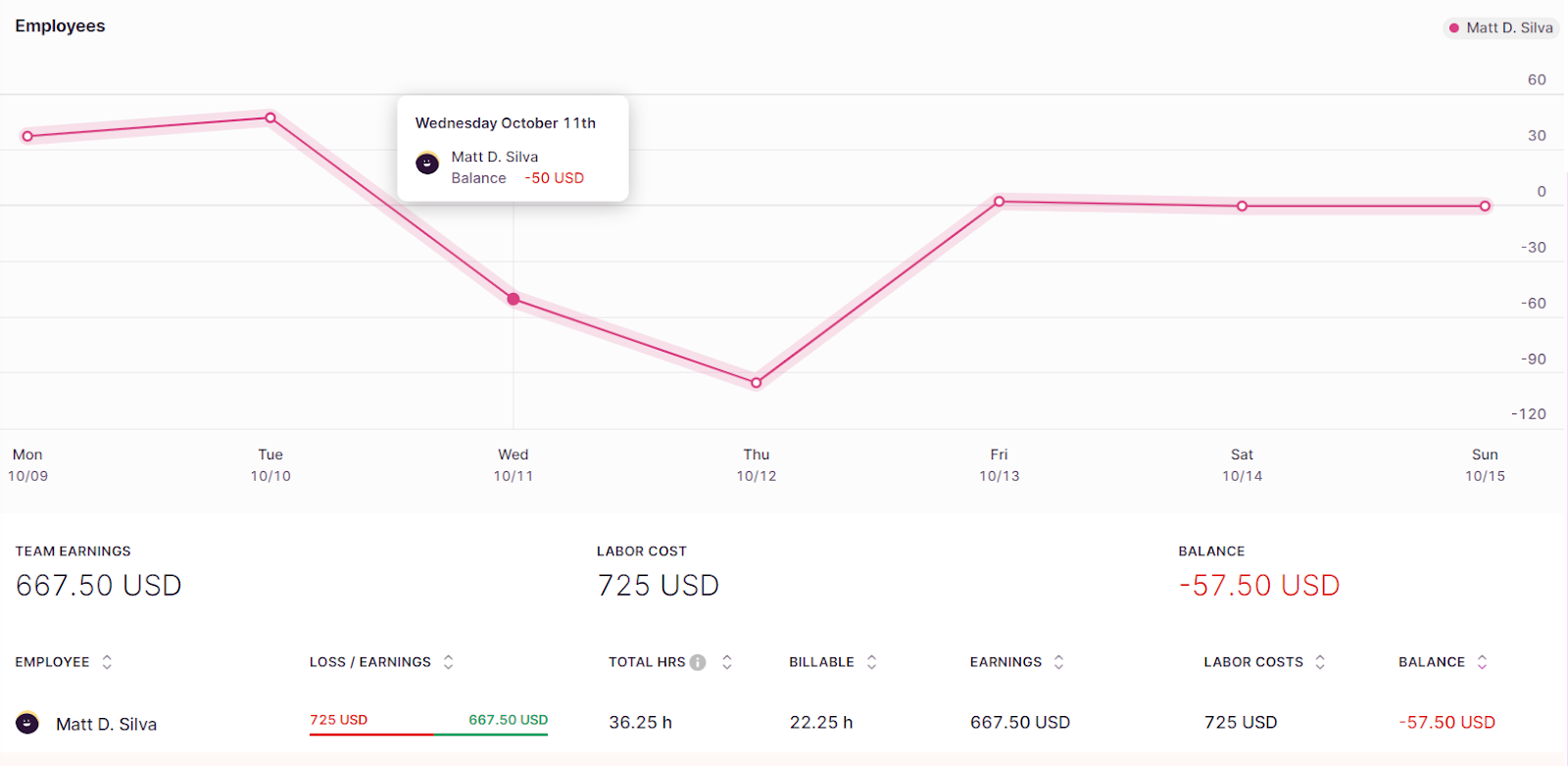 Finally, Toggl lets you compare the hours logged between any two weeks.
It draws a head-to-head graph that shows the hours for each day of the week. This feature helps managers assess productivity over a given duration. In addition, it shows which days of the week have the highest and lowest productivity across the organization, individual projects, or individual employees.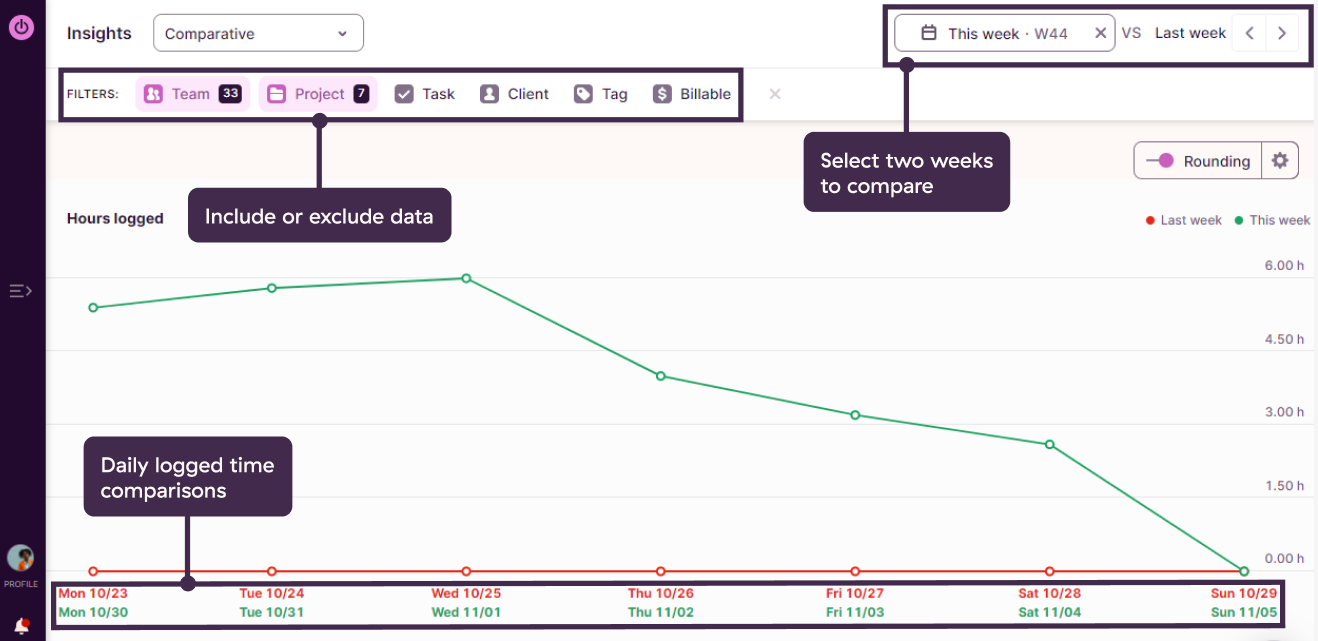 "The best part about Toggl Track is the accurate, project-based time tracking and the actionable insights you can get from them. It has directly impacted the decisions we make on which projects to take on. It's also helped us win bigger deals."
Darrell K. in a G2 review
CEO | Founder
Small-Business (up to 50 emp.)
Toggl Track's new Analytics feature lets you create customizable charts and dashboards, while Clockify restricts you to the built-in reports.
Toggl's new Analytics feature provides a flexible and customizable method of visualizing time tracking data. Besides billing clients and processing payroll, it also helps managers to:
improve project profitability and efficiency,
manage resource demand better,
and improve team efficiency.
That's because, unlike Clockify which has ready-made, rigid, and non-interactive reports, Toggl lets you customize charts and Analytics dashboards. This flexibility allows managers to analyze exactly the data they need and visualize it using charts they can easily understand.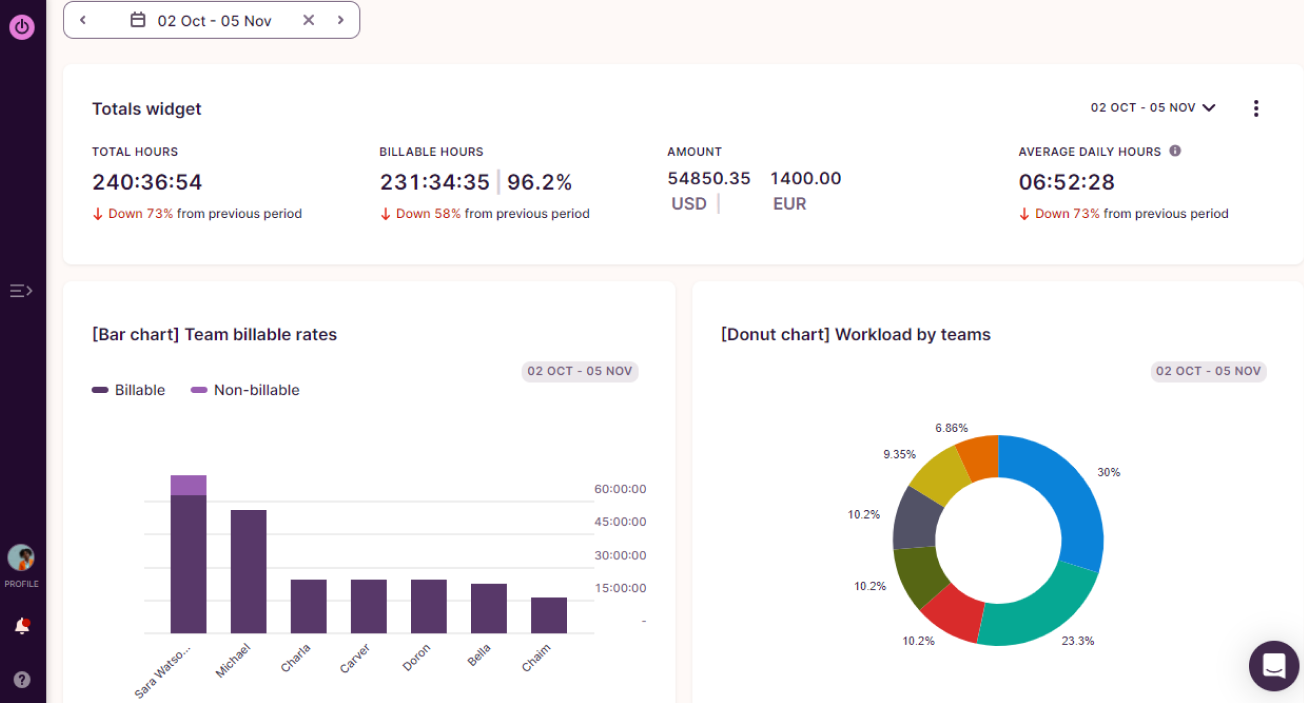 Custom Toggl charts
Charts are the building blocks for the dashboards, and you can add different types on a single dashboard. Analytics helps you visualize time tracking data using:
tables,
bar charts,
donut charts,
line graphs,
and pivot tables.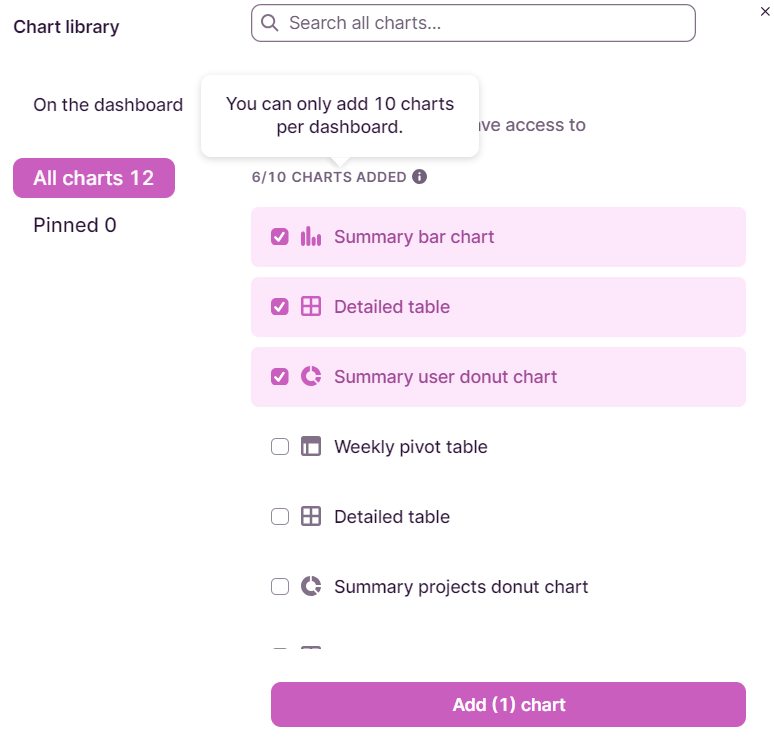 Toggl Track also enables you to build custom dashboards and choose the charts you want to display on them.
You can reorder the positions of the charts, resize them, or remove them at any time. Dashboards also have a built-in "Totals" widget that provides a summary of all tracked time data.
Winner: Toggl Track
Toggl Track has the most detailed analytics and insights on the market to help you assess and improve the productivity and profitability of your employees and projects. It also automatically calculates your profits or losses based on billable hours.
Clockify vs Toggl: Employee Privacy
In a nutshell, Clockify monitors user location and records screens while Toggl has a no-surveillance policy.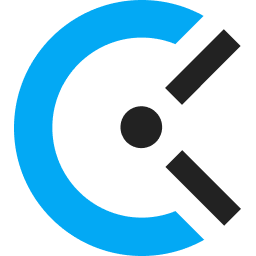 Clockify
Toggl Track
Clockify offers GPS-based location tracking.
With the Pro plan, Clockify tracks an employee's location whenever the timer is started or stopped on the app. It also registers any significant location change while the timer is running.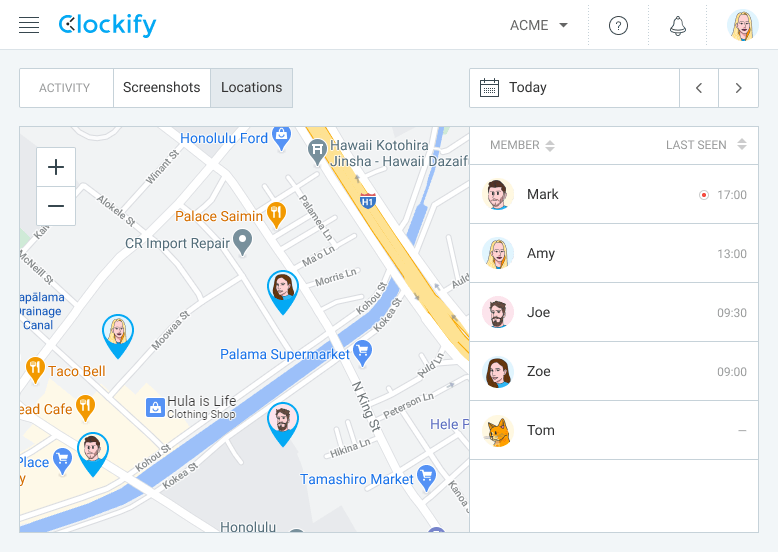 It's worth noting that Clockify requires employee permission before it can track their location. However, this permission is typically granted once, immediately after the app installation. To disable location tracking, users have to explicitly deny permission in their device settings.
Furthermore, employees can view and delete their own location data, but not for other employees. Admins can delete all employee location data.
Clockify records screenshots of employees' devices.
Similarly to Location Tracking, Clockify offers screenshotting on the Pro plan. It only takes screenshots when the timer is running and notifies all users when screenshotting is enabled.
To protect user privacy, screenshots are low resolution and blurred by default. However, admins and employers can view full-resolution screenshots.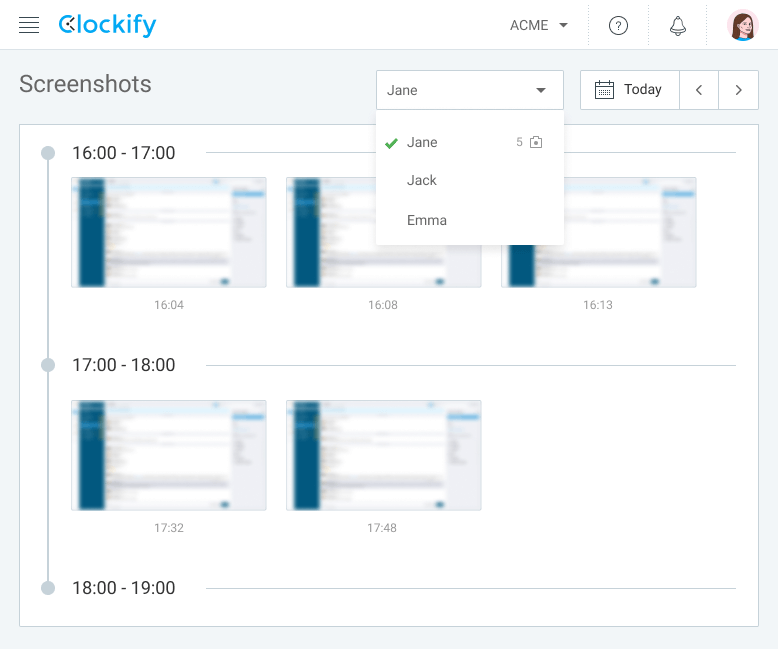 Not only does Clockify record the screen, but it also logs which apps and websites you visit while using the app. In addition, it detects inactivity when there are no keystrokes or mouse movements for a set duration.
Toggl is anti-surveillance and intentionally doesn't offer location-tracking or screen monitoring.
That's because it doesn't believe in employee surveillance. Toggl originated as an in-house time tracker, and micromanagement has never been in its work culture. It doesn't monitor location, keystrokes, screen, or employee webcams.
Furthermore, Toggl Track's focus is on providing insights into improving workspace productivity and profitability. While employee surveillance might generate a lot of data, it also generates a lot of noise, which dilutes the usefulness of the data. That's because people will find ways around anything they don't like doing.
Toggl is built on trust and a sense of ownership over work. This way, employees don't feel like managers are breathing down their neck. After all, employee performance is evaluated by work output, not input.
Winner: Toggl Track
Toggl is for teams that care about employee privacy and prefer self-motivation over micro-management (that's why it's great for knowledge workers). On the other hand, Clockify is for you if you're looking for monitoring features that let you track every action employees take, which can be useful for cases where security is important.
Clockify vs Toggl: Integrations
In a nutshell, Toggl Track offers more integrations with third-party apps, while Clockify lets you build add-ons that extend the app.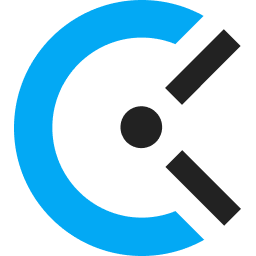 Clockify
Toggl Track
Toggl Track provides integrations with 100+ apps and services.
Toggl Track designs, builds, and maintains integrations with:
calendars,
email services,
accounting apps,
project management tools,
customer support services,
web development tools,
and more.
You can also use the Browser Extension or track time from inside third-party apps. For example, enabling specific permissions embeds a timer in the interface for these apps. And, in case you also need project management, integrates with Toggl Plan, which is built for exactly that purpose.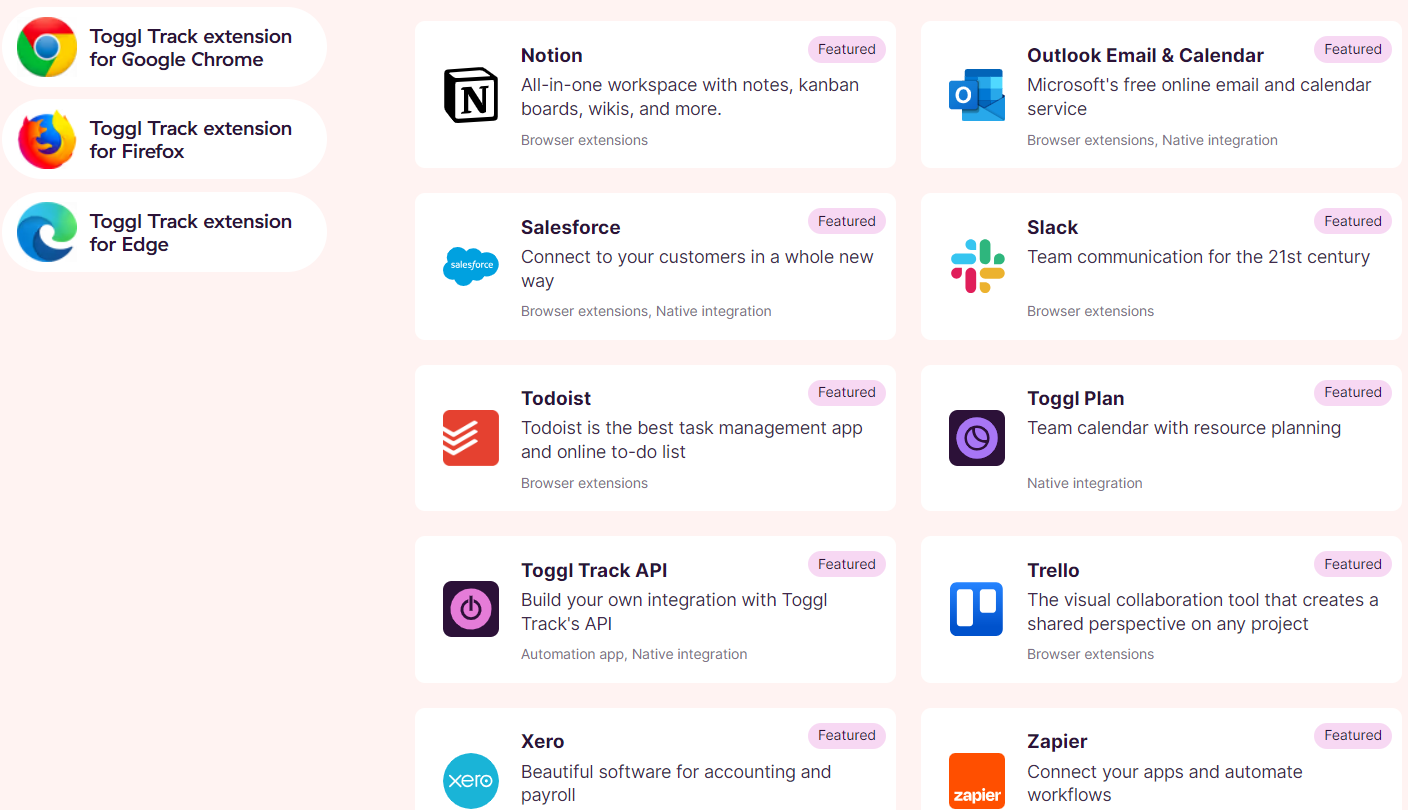 When it doesn't provide native integrations for your third-party app, you can use Zapier, Integrately, and other automation services to create workflows with over 3000 apps.
In addition, the Toggl Track API lets you build your own integrations with just a few lines of code and supports multiple programming languages, including:

Python,
JavaScript,
Ruby,
and Rust.
Clockify lets you add custom functionality to the app.
"It is great that we can add time manually or set the clock right inside the Jira integration. Time entered on tickets via the Clockify widget in Jira is automatically recorded in both apps."
Matthew W. in a G2 review
Partner
Small-Business (up to 50 emp.)
Clockify integrates with 29 productivity and project management apps, such as:
Asana,
Trello,
Jira,
QuickBooks,
Outlook,
and ClickUp.
It's also available as a Chrome, Firefox, and Edge browser extension.
Besides native integrations, Clockify lets you add custom functionality to the app using its open-source API. These add-ons enable you to connect your own tools and display data in unique ways. You can also customize their UI and choose where they appear on the interface.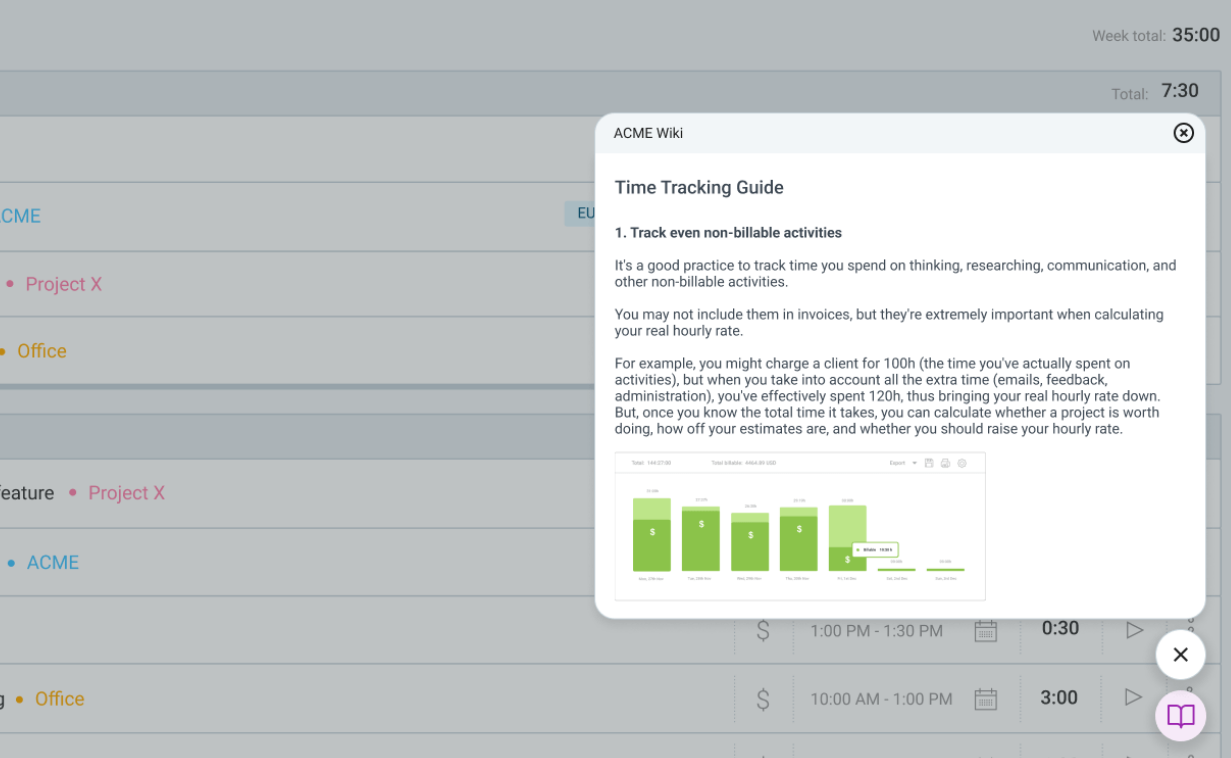 Winner: Toggl Track
Toggl offers more integrations than Clockify. And, it provides the tools to create custom integrations. While Clockify allows users to extend the editor, it's worth noting that you'll need the expertise to code add-ons.
Clockify vs Toggl: Pricing
In a nutshell, Clockify is cheaper than Toggl at face value, but Toggl's Insights and advanced features can quickly make up for it.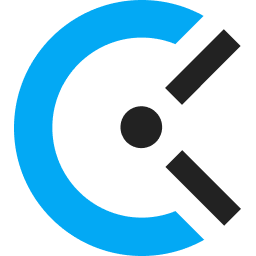 Clockify
Toggl Track
Clockify and Toggl offer free plans, but Toggl Track limits the number of users.
Clockify offers a free lifetime plan that provides basic time tracking and project management functionalities. With this plan, you can track unlimited projects and invite unlimited members to your team.
Toggl also offers a free plan that gives you unlimited Tracking, Projects, and Clients making it a great plan for individuals and freelancers. This plan unlocks all integrations and is available on all major platforms. However, you can only have up to 5 members on your team.
Clockify's subscription plans are cheaper than Toggl Track's plans.
$4.99/user/month ($3.99/month annually)
$6.99/user/month ($5.49/month annually)
$9.99/user/month ($7.99/month annually)
$14.99/user/month ($11.99/month annually)
Clockify's paid plans start with the Basic plan, which lets you submit time entries for other users, bulk edit metrics, edit user profiles, set required fields, and more. It also provides templates for creating new projects. Freelancers who need team management tools in addition to the time tracker will find the most value in this plan.
The Standard plan unlocks timesheeting and billing. The attendance and overtime, invoicing, time off, and task reminders make it a great fit for small teams. Meanwhile, if you want access to surveillance tools, you'll have to choose the Pro plan that unlocks:
GPS tracking,
screenshots,
labor cost and profits,
assignment reports,
custom user fields,
and project forecasting.
The Enterprise plan lets you control team members' accounts, audit time logs, and create a custom subdomain.
Toggl's plans are more expensive, but they provide more value.
For teams up to 5 members
$10/user/month ($9/month annually)
$20/user/month ($18/month annually)
Custom pricing for unlimited users
Toggl's pricing plans start with the Starter plan, which is designed for small teams that need a hassle-free solution so they can work at a fast pace. It lets you create tasks for your projects, favorite time entries, and billable rates. You also get pre-populated project templates and project time estimates.
The Premium plan provides powerful tools for managers to keep their teams agile and synchronized. In addition to the Starter tools, it lets you create fixed fee projects, audit time logs, schedule reports via email, send time tracking reminders, and more.
Toggl's Enterprise plan lets you create tailored solutions for your large or complex organization. It allows you to create multiple workspaces in your organization. You also get priority support and expert team assistance.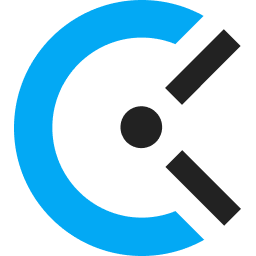 Winner: Clockify
Clockify's plans are cheaper than Toggl's. But if you're managing a team, Toggl will make up for the extra cost because of the productivity improvements. With its insight tools, you can more efficiently manage projects and assign work, quickly covering the extra cost.
Clockify vs Toggl: Pros and Cons
In a nutshell, Clockify is better for freelancers who don't need surveillance tools, while Toggl is best for large teams who want to increase productivity.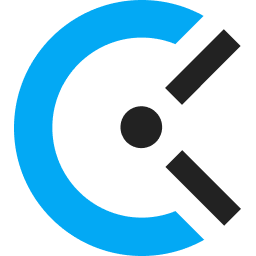 Clockify
Detailed reports and team activity insights
Robust team management tools
Open-source extension API
UI gets cluttered in certain tabs
No custom charts and dashboards
No automatic time tracking feature
Only supports reports, no analytics
Toggl Track
Automatic real-time tracking
Detailed and powerful Analytics feature
Web app, desktop app (Windows and Mac), mobile app (Android and iOS)
Can be expensive for small businesses
Doesn't integrate with payment processors
Includes basic billing and invoicing features
Final Verdict: Clockify vs Toggl
In a nutshell, Toggl Track is best for teams, while Clockify is best for freelancers or managers who want to monitor their teams' work.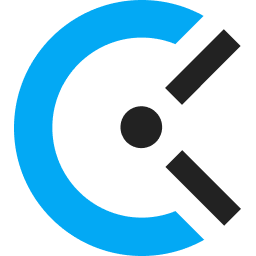 Clockify
Toggl Track
Best for: Freelancers who need a simple time tracker and managers who want a first-person view of employees' activities.
Best for: Managers of small and large teams that need simple time tracking and powerful analytics to improve profitability without micromanagement.
Toggl's tools are more refined, easier to use, and more mature than Clockify's. It appeals to managers looking to get their employees to use time tracking software. That's because it doesn't offer employee surveillance and provides a powerful toolset, which makes it the best option for creative teams.
On the other hand, Clockify appeals to a specific audience—freelancers who need an affordable time tracker with some project management features. Or, micromanaging employers who see the use of its surveillance tools.
So, use Clockify if:
You're a freelancer who needs an affordable time tracking tool.
You're an employer who wants to monitor employee location and screen activities.
You want an all-in-one time tracking and project management platform.
Click here to get started with Clockify!
Use Toggl if:
You need powerful analytics to help you improve team productivity.
You value privacy and a trust-based work culture.
You need a hassle-free automatic time tracker.
Click here to get started with Toggl!
Work tools to elevate your productivity – apps for incredibly simple time tracking and effective project planning.