Normally, you love your job as a project manager at a creative agency in London. Today you don't. You're even wondering if you're in the wrong calling.
Despite your best efforts, a photo shoot in Notting Hill for a new line of women's wear was a complete disaster.
Two of the models showed up late.

The courier delivered the clothing to the wrong location. Twice.

The photographer was sick with the flu for three days.
As a result, your project was delayed almost two weeks and you ran over budget by thousands of dollars. The client has vowed to never do business with your agency again, and you're seriously doubting your own competency.
Why Projects Fail
Few things are more disheartening than a project that fails. You're not even consoled by the fact that this outcome is practically the norm. According to Gallup, only 2.5% of companies successfully completed 100% of their projects. Fortunately, I have good news for you. Despite claims that project management is one huge gamble, failure doesn't have to be a probability or even a possibility.
Knowing why projects go off the rails is the first step toward ensuring that yours succeeds. And research consistently turns up one common reason for project failure: poor planning.
In its 2015 CHAOS Report, the Standish Group pinpointed some common sources of project failure. All of these issues could be prevented with a well-rounded plan.
Lack of executive-level support

Poor teamwork

No defined decision-making and information-gathering processes

Lack of skilled personnel to undertake necessary project tasks
The PricewaterhouseCoopers (PwC) Third Global Survey on the current state of project management found that 86% of projects fail to deliver on time, within budget, or with the quality and benefits defined in the scope. The survey also found that low-performing companies often didn't even measure their project management performance. These firms failed to realize that:
Unrealistic scheduling is not 'ambitious': it can be self-defeating

Marking a task as completed doesn't mean it was done correctly

Knowing where things may have gone wrong is not the same as creating a plan to improve the outcome of the next project

Knowing who is doing the work doesn't ensure that they're doing the work properly

Delivering a project on time and on budget doesn't mean that the result has genuine business value
These mindsets and practices, all of which arise from poor planning, contribute to project failure. Fortunately, if a problem can be identified, it can also be controlled or avoided. Here's how you can plan for success with your next big project.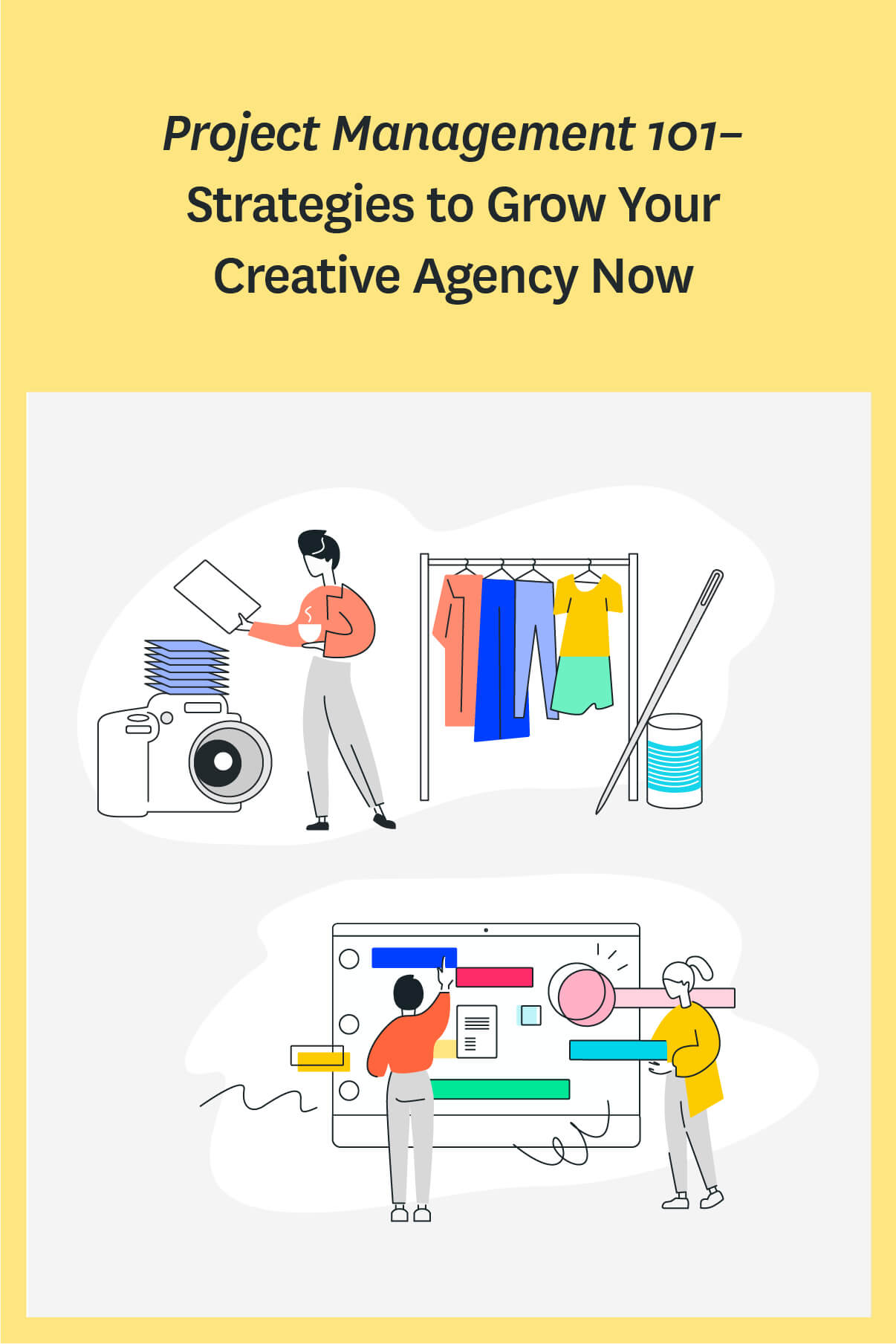 What is Project Management?
The Project Management Institute defines it as a temporary endeavor performed to deliver a unique result, product, or service. This description sounds overly academic, but the truth is that managing a project is a lot like managing your personal goals, such as weight loss, better health, and even opening your own creative agency one day! You…
Identify the desired outcome

Develop a plan to achieve it

Establish how you're going to achieve it

Confirm what resources you will need

Create a deadline for reaching the goal
Project management follows a similar pattern. As a discipline, its objective is to make sure that:
Everyone involved in a project knows what needs to be achieved

All team members understand what is expected of them

All necessary resources are available

The due dates for all milestones are understood

Team members know who to talk to if a problem arises
Project management is a simple but powerful system that was developed by the manufacturing industry to ensure that resources and personnel achieved maximum output with minimum waste. You might wonder, however, if a process that traditionally produced tangible deliverables, like cars, is effective in an area where the product is an idea.
The answer is a resounding yes! Although creatives are right-brainers who tend to approach their work from unique, as opposed to uniform, perspectives, every artist is arguably a project manager of their own work. They confirm their ideas, collect resources, and use both strategy and technology to create deliverables. Applying those skills in a wider context is a simple manner of good planning.
How to Plan Your Way to Project Management Success
When you're managing a creative project, proper planning is critical to your success. Lack of a defined and realistic plan can make the most sophisticated project act like an unruly teenager: it goes in all sorts of illogical directions and can overwhelm the most experienced team. Here are some of the ways that planning can make a real difference in the unfolding and outcome of your project.

Share this image on your site:
Project Goals and Schedule Are Confirmed
A well-developed plan defines all goals and objectives and creates a realistic schedule for achieving them. Without this guidance, poor time management takes over. Your team members will have no clear idea what is expected of them as they work, and lack of a firm deadline can lead to a lazy work atmosphere, reduced productivity, and substandard work.
There Is a Benchmark for Success
Plans include timelines and benchmarks that measure the success of a project from start to finish. By comparing your original plan with wherever you are in the project, you'll be able to see how you're doing.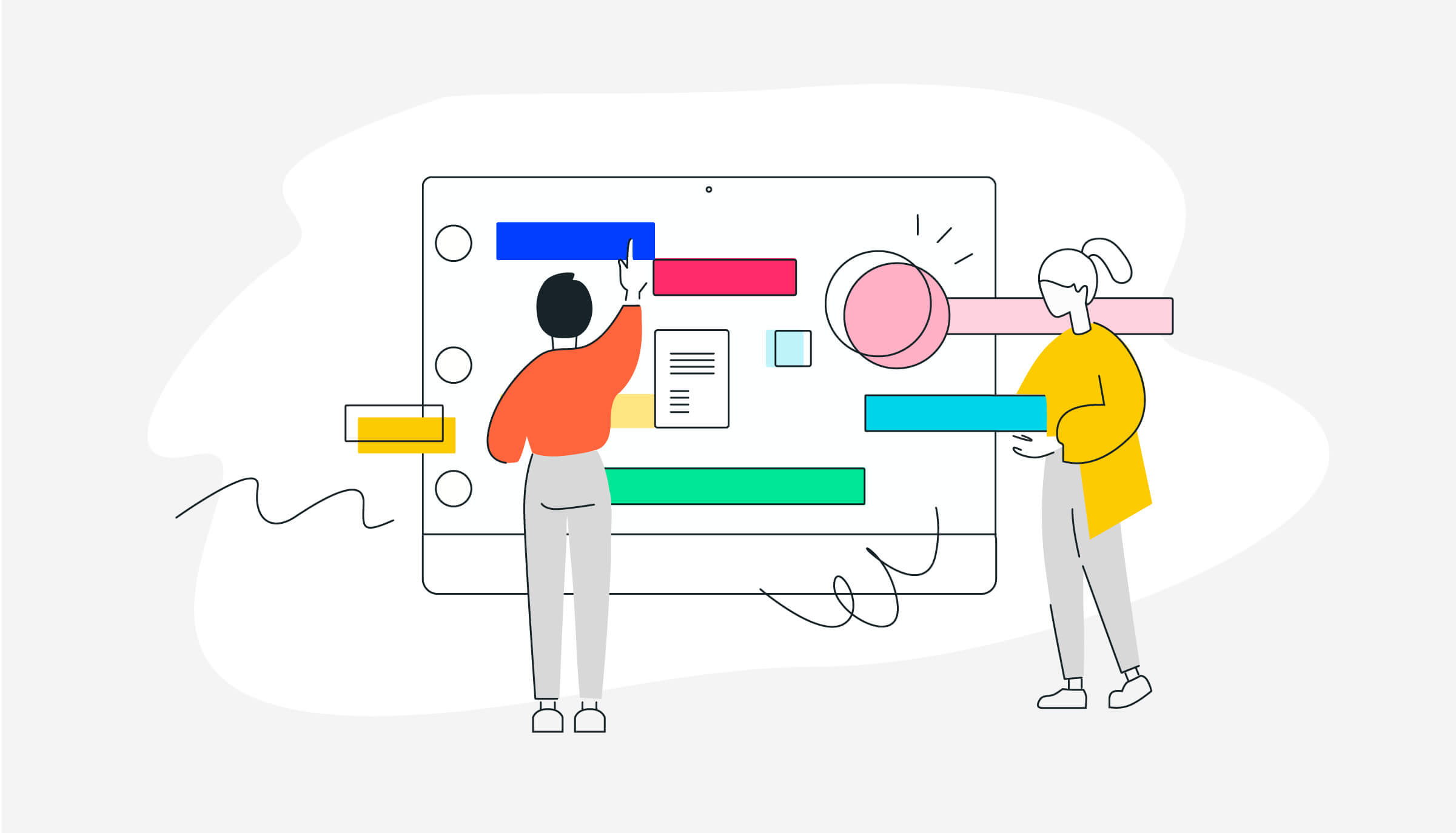 Everyone Is on the Same Page
When you have a plan, it's easier to get the entire team on the same page. Without a group discussion of priorities, goals, and desired outcome, everyone invested in the project may have different expectations, which is a recipe for disaster. Poor planning is one of the main reasons your team will argue after the project begins.
You've Planned For Contingencies
Proper planning means you've looked at all potential problems before the work begins. If you had a contingency plan in place during the Notting Hill photo shoot, you would have been prepared for the photographer's illness with a backup photographer. You would have had a clause in the contract with the models that reduced their pay if they showed up late to the photo shoot.
Every project plan needs contingency planning. Without contingencies in place, the team won't know how to respond when a challenge arises. Damage control without a sense of direction nearly always leads to missed timelines and exploded budgets.
Responsibilities Are Defined
Project plans define everyone's responsibilities and areas of control. When everyone knows what is expected of them, it reduces the risk of disputes and miscommunication between you, your team members, and your clients.
The Budget Is Clear
During the planning stage of a project, you should create guidelines on how the project budget will be spent. If you don't define the budget and talk about it clearly with your team, you can't blame anyone for spending wildly on donuts, designer outfits for the models, or other non-approved nonsense. Planning your budget will prevent your project from turning into a financial failure.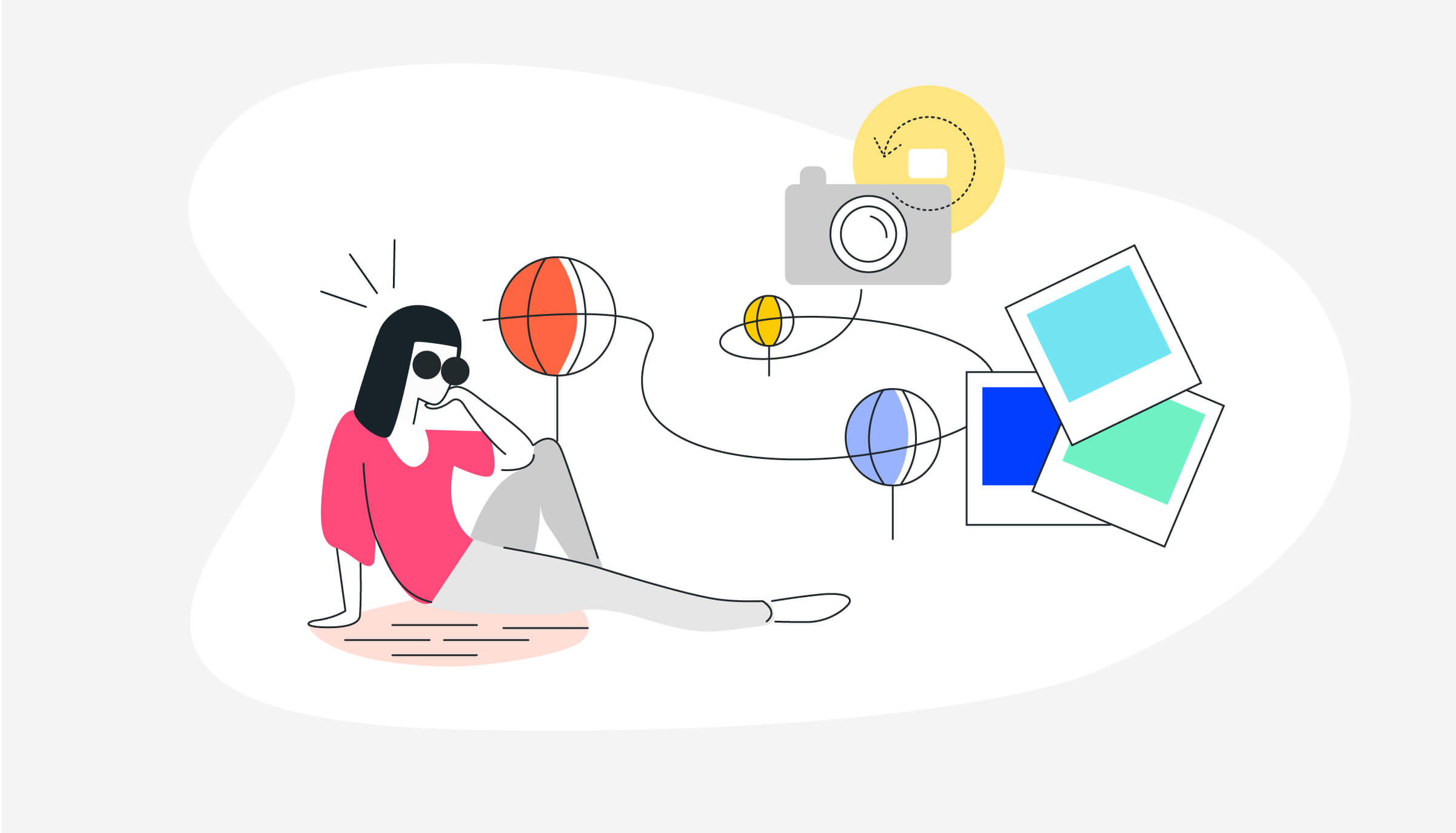 Client Expectations Can Be Met
When a project is well-planned, you'll know you'll be able to meet your client's expectations. And a happy client can lead to future business. Plus, you'll get that warm fuzzy feeling of a job well done. A poor or nonexistent plan will almost certainly leave the client dissatisfied, which can result in a loss of future business.
Think about the emotional consequences of project failure, too. When a project you're responsible for fails, you feel out of control, disorganized, and ill-equipped to be a manager.
This state of mind does not have to define your future, though. Remember: the success of your future projects comes down to good planning. While planning takes some initial effort, a clearly defined project plan will save you and the client a lot of time, money, and stress once the project is underway.
Now that you know why you need a plan, it's time to show you how to develop one for your next project. (Yes, no matter how you feel at the moment, there will be a next one.)
Define the Project
Get started by defining the purpose of the project. Telling your team of photographers, makeup artists, and model scouts that "we're going to shoot images of Emma's new women's wear line" is not as effective as saying, "We're going to shoot images of Emma's new women's wear line in Notting Hill. She wants a city chic look, so a posh urban neighborhood and glam makeup are the way to go."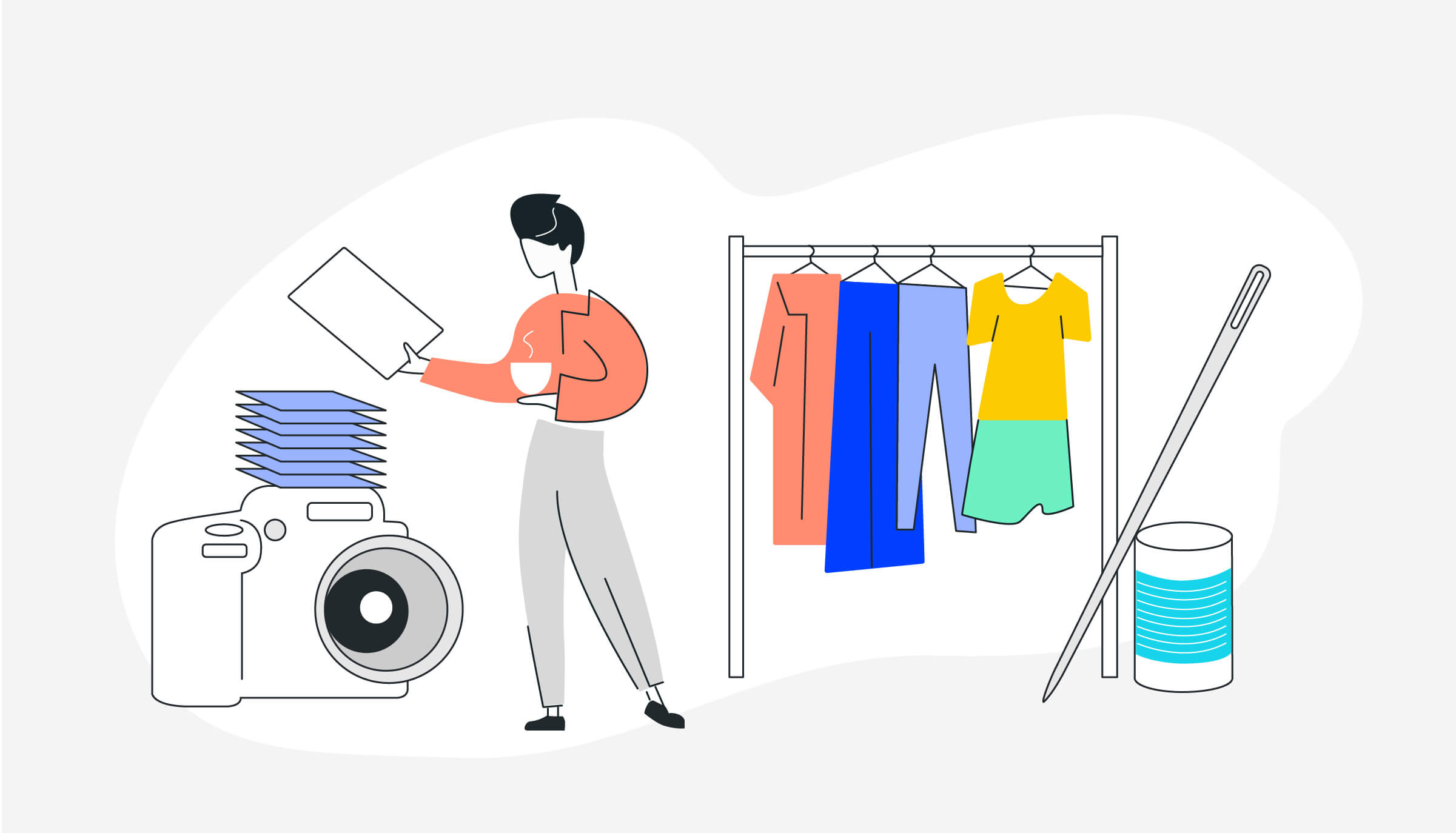 Define the Project Goals
Once you've established the scope of the project, it's time to clarify the goals and objectives. Make sure the team understands that Emma wants X number of usable images at the end of the three-week period.
Assign the Tasks
This is where you give everyone their assignments. Paul's job is to scout out appropriate sites in Notting Hill where you're less likely to be disturbed by street traffic or foot traffic. Marc is the lead photographer, with Rick acting as his assistant. Fatima will be doing the hair and makeup for the models. Lucy will be responsible for hiring models whose fees fall within the budget. You will manage the project (of course) and be Emma's point of contact.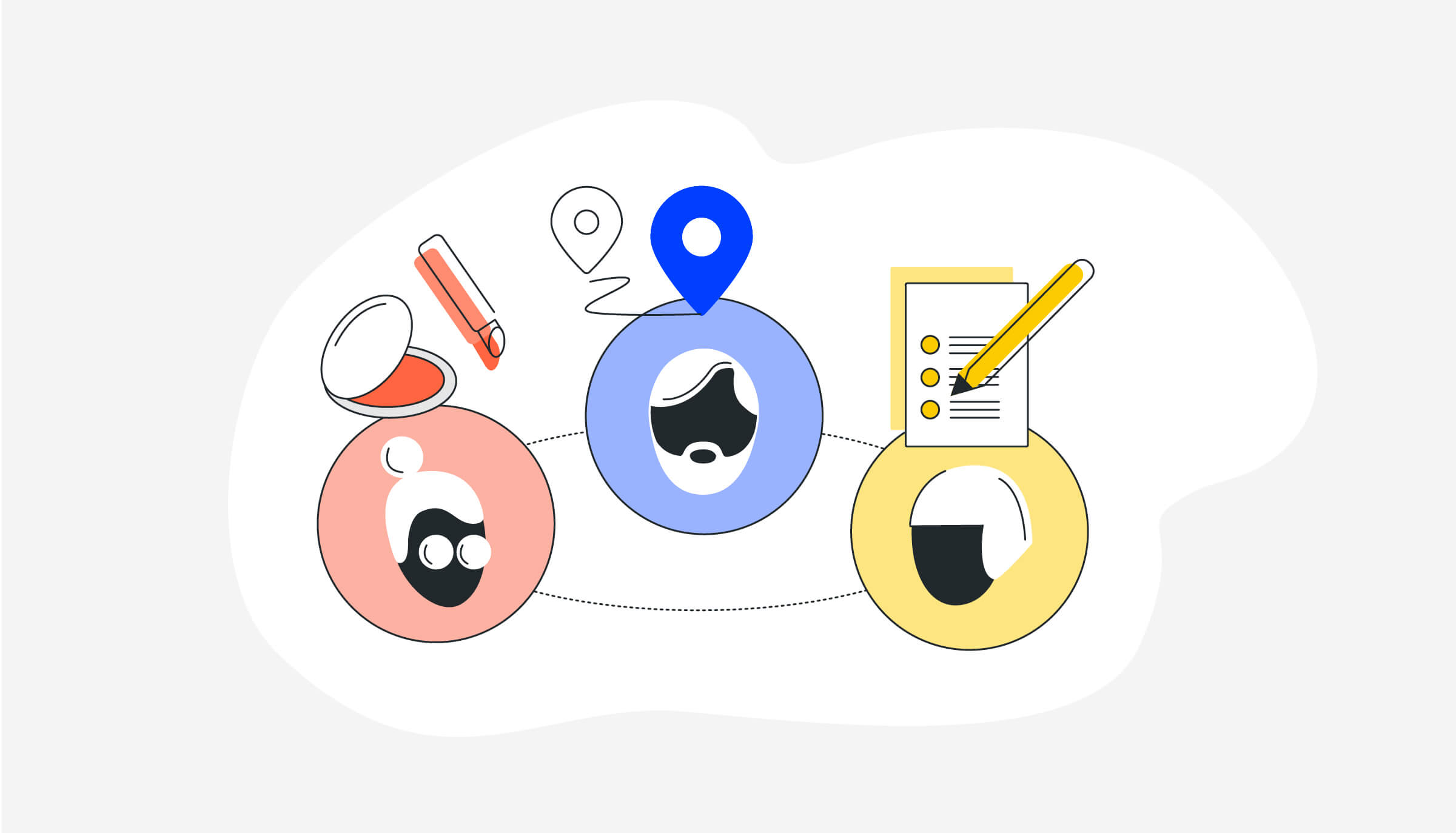 Create a Realistic Schedule
Project schedules must be realistic, not ambitious. "We'll have it for you tomorrow" sounds impressive, but this kind of promise can backfire if your team really can't support that deadline. In your case, you're doing an outdoor photo shoot in April, when spring rain can be a problem. If Emma insists that everything be shot outside, add a few days to your projected schedule to compensate for downtime due to weather.
Create Milestones
Milestones are smaller deadlines within your project. They should happen in a logical sequence and incrementally build up until the project is complete. Examples of milestones for your project could be:
By day three, have all the models hired

At the end of week one, have at least 100 prints for Emma to approve

By the end of week two, complete any reshoots or scene changes that Emma has requested, so that she has the final versions at the end of week three
Prepare for Complications
This is where you address any foreseeable problems before they occur. For example, if Marc the photographer gets sick, making sure that his assistant, Rick, knows the photography guidelines and expectations will prevent downtime. Have two sets of each item of apparel in case one goes missing, is damaged, etc. Hire an extra model or two to stand in if any others fail to show up. You get the picture!
Your plan is the blueprint for your project. It defines what needs to be done, by whom, and when. It also establishes a reliable system of monitoring, tracking, and comparing results against those specified in the plan, so everyone on the team knows where they are succeeding and where they need to improve.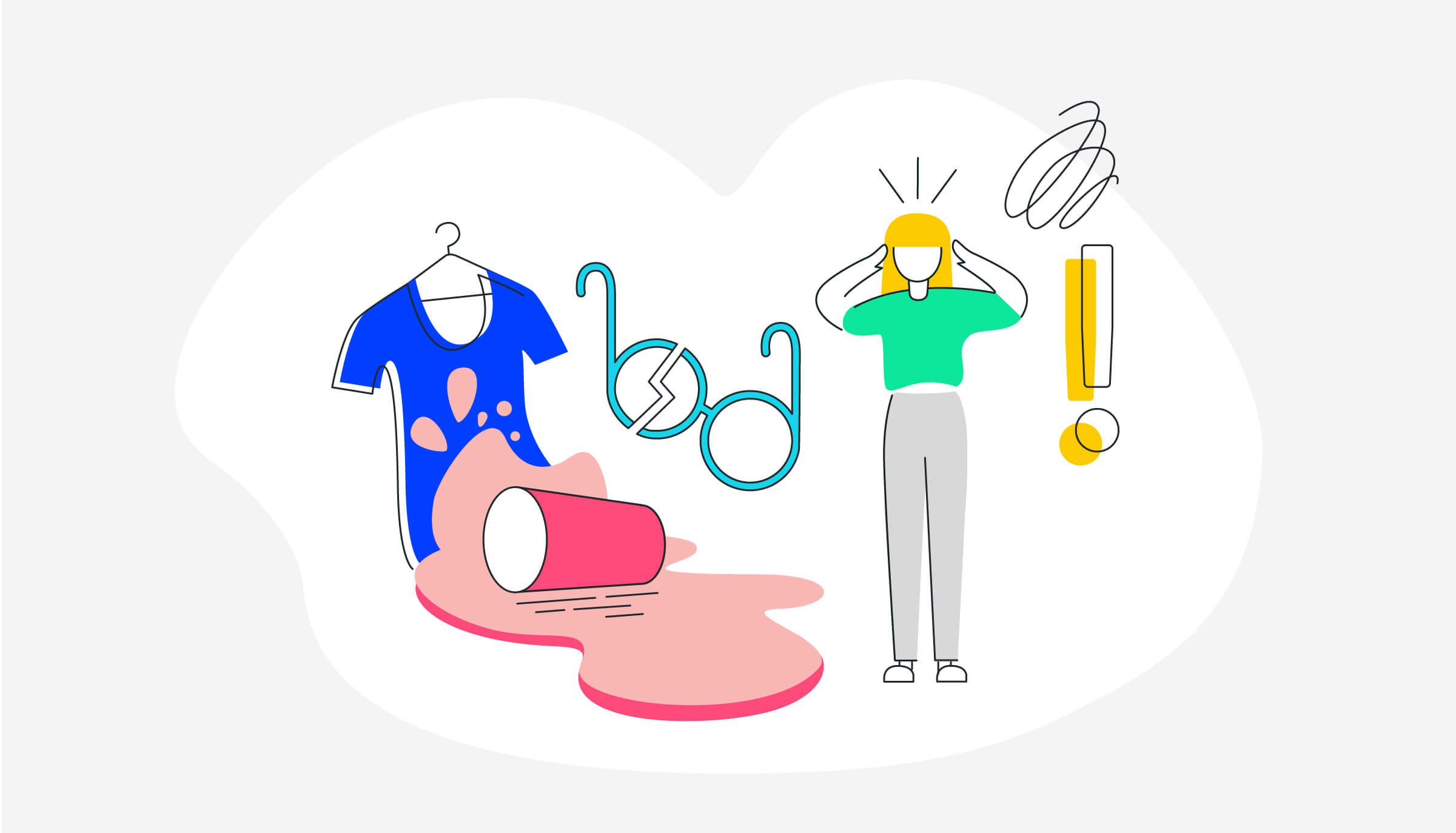 Keep the Project on Track
Once your project plan is in place and everyone on the team understands what needs to be achieved, your next step is to keep the project on track. You can do this by:
Scheduling regular meetings to review the progress of the project.

Keeping all team members (and Emma) in the loop by providing regular status updates.

Making sure that all team members have constant access to the information and resources they need to do their work.

Using project management software that simplifies the monitoring of project progress and team member workload.
The last tip can be a lifesaver when you're managing multiple projects and time is money. Your predecessors may have relied on traditional tools like paper and pen, but today, busy project managers have access to advanced technologies that automate more routine aspects of your job and leave you free to direct the project to a successful conclusion.
Meet Toggl Plan
Toggl Plan is one of the most popular project management solution available today. It's a browser-based tool with a simple and clean interface, but it's packed with features that make task scheduling, team management, and project tracking much easier.
As a project manager, you can take advantage of its powerful planning features, which include:
Project

timelines

that can be customized to match your preferred way of visualizing team activity. For your personal tasks, you can select Agenda. To see what everyone is doing, you can take a one-week, one-month, three-month, and even one-year overview. This

zoom

feature is especially valuable for long-term projects.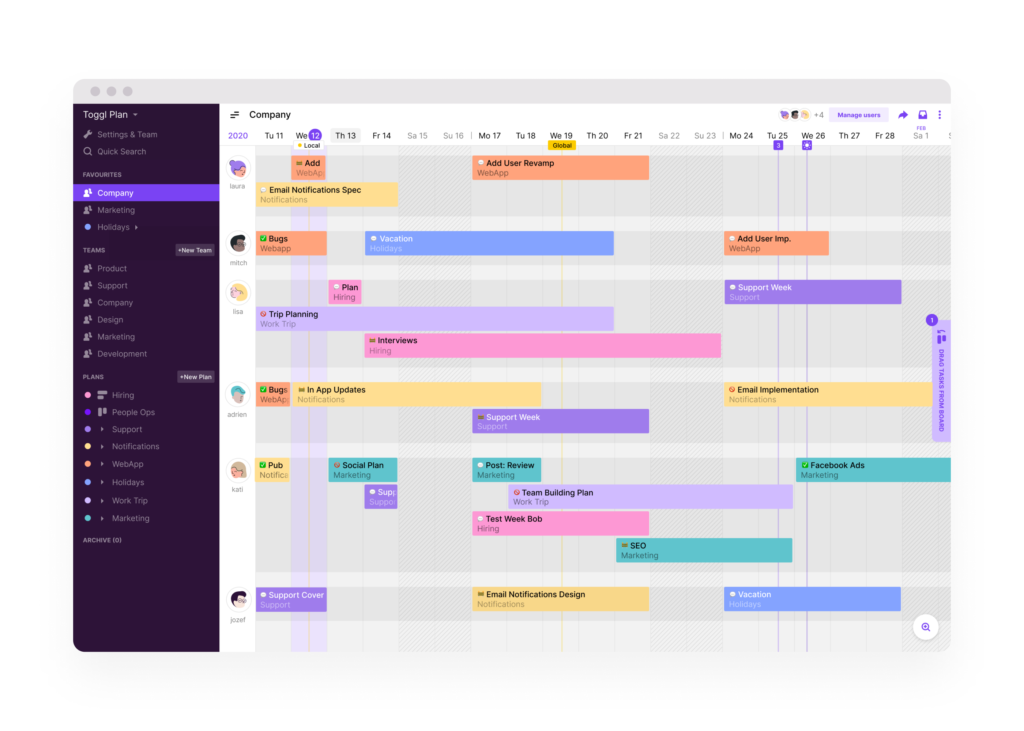 Milestones

that visibly mark project progress. To add one (for example, first set of prints due for Emma's review), click on the appropriate date on the timeline. A pop-up box will appear, and all you have to do is name the milestone, select a color, and specify that you want all team members to see it.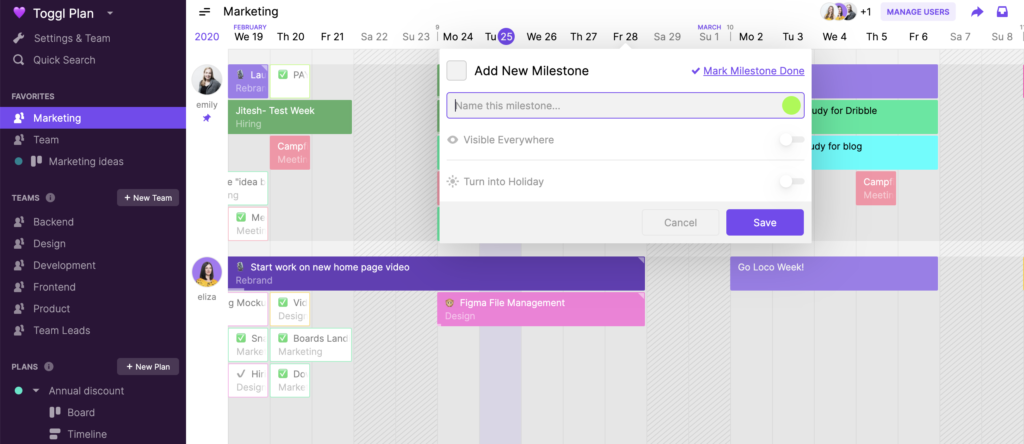 The drag-and-drop interface allows you to create and schedule tasks. You can also quickly see if anyone on the team is overloaded: if you notice that Marc the photographer has an unrealistic schedule due to two days of wet weather, you can assign his assistant to share the duties, preventing Marc from burning out or producing rushed, substandard work.
If your agency previously used project management resources such as Trello, Asana, or Github, it's easy to import tasks into Toggl Plan. Simply download the Toggl Plan button in Google Chrome or Firefox to send tasks to Toggl Plan from other applications.
How to Lead Your Team More Effectively
Have you ever worked on a team where the mood was grim and nothing was accomplished even though everyone appeared to be working furiously at their tasks? They may have been getting work done, but it wasn't creative and the client wasn't happy with it.
This environment is the mark of poor leadership, which in turn leads to project failure. To prevent yourself from inadvertently creating such a situation, follow these tips:
Once you defined the project goals and boundaries during the planning phase, trust your team members to get the work done. Don't micromanage. Although you may want to ensure that tasks are performed in a certain manner, this approach is not productive and sends the message that you don't trust your team.

Take ownership of both the project and the communication flow. Although Toggl Plan is a collaborative tool, as the project manager it's your responsibility to initiate status updates and follow up with team members regarding their work.

Stay organized by ensuring that everyone knows what's going on at any given time. With Toggl Plan, it's easy to share the timeline with the group, so if there are schedule changes, update the timeline and let everyone know immediately: don't wait for them to figure it out on their own. If project change isn't properly managed, your team members may start to blame you for their difficulties.

Protect your team. If Emma, your client, is not happy with the models Lucy chooses or Fatima's makeup artistry, don't let her vent her frustrations on them directly. It's your job to deal with Emma's concerns and convey them to the team. When everyone sees that you respect them and have their backs, their engagement with the project will be stronger, which improve the likelihood of a successful completion.
Always remember that your role involves good leadership and communication skills. Speaking of which….
Good Project Management Relies on Good Communication
Failure to communicate is just as detrimental to a project as a failure to plan. Case in point: if you told Lucy that you needed 10 model portfolios by Friday so you can make a hiring decision, she would likely say that it was no problem. However, you need those portfolios by 10:00 a.m. because Emma wants to see them first and Lucy assumes that she has until 5:00 p.m. to send them to you.
You can imagine what happens next in this scenario. When Friday morning rolls around and Lucy hasn't sent you the portfolios, you miss Emma's deadline and won't be able to make a hiring decision until early next week.
When communication is ineffective, things can and almost certainly will go wrong, especially in project management. At the beginning of this article, we mentioned the PriceWaterhouseCoopers survey, which identified poor communication as one of the leading causes of project failure.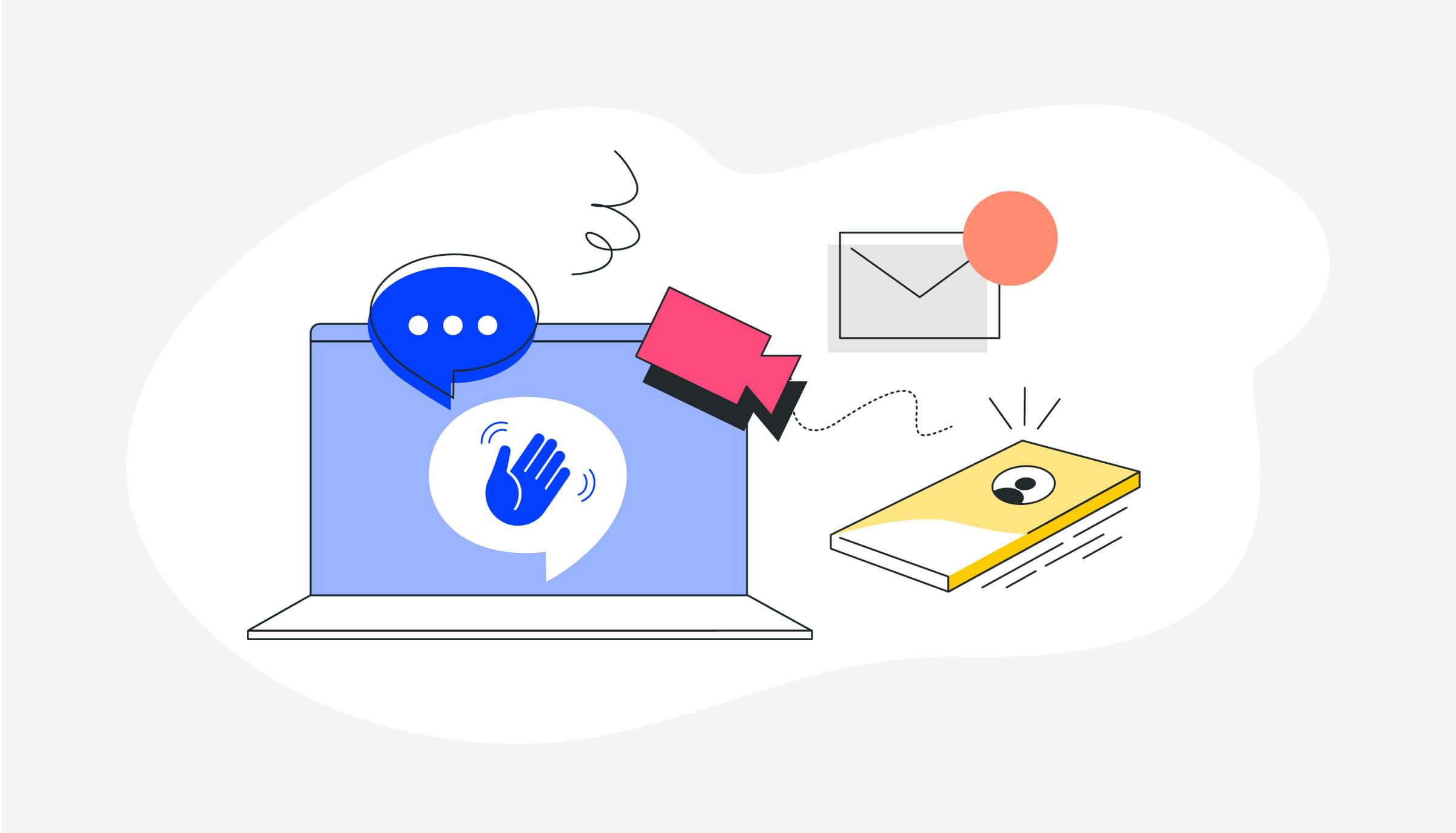 Communication Tips
Here are some tips that can improve communication with your team and keep your project on track.
When each team member's roles and responsibilities are assigned during the planning phase, answer any questions they may have. Never assume that their understanding is the same as yours. (Remember the Friday deadline mix-up above!)

Make your communication expectations clear. This means:

Letting everyone know which tools to use, such as email, chat, or video. Toggl Plan can be integrated with Slack to keep the entire team updated on how plans progress and change.

Providing guidelines on what project information they should share, with whom, and how. For example, if you need to alter the budget, do you tell the whole team or just the project manager? If you change the schedule, should you share the changes in Slack, via email, or both?

Establishing standards for when and how they should communicate with clients. For example, if you cannot be reached and a decision needs to be made urgently, call Emma on her cell phone.

Be completely transparent about the project. When you have feedback or new information from the client, share it with the team so that they can adjust their duties accordingly.

Be open to feedback. As a project manager, you will have clients and team members coming to you with questions, ideas, and concerns. Don't take negative feedback personally. You don't want your team to feel they can't be honest with you. And make sure you're receptive to ideas that could make the project run more efficiently.
Even if you've worked with the same team for a while and feel that you communicate well already, the practices mentioned above can take the quality and effectiveness of your communications to the next level.
Conclusion
Although online project management guides refer frequently to Gantt charts, use complicated terms, and refer to theories that sound like engineering abstracts, you don't need to master them all in order to be a good project manager. It's really all about good management, which is:
Planning ahead so that you know what has to be achieved and how your team will get there

Demonstrating strong leadership that inspires and engages the team

Communicating effectively so that completing the project is a team effort and not a series of fractured endeavors
When you implement these practices in your project management strategy, you'll feel competent, in control and deliver a project you can be proud of. The emotional rewards will be high because you've proven what you really are: an excellent project manager capable of accomplishing great things. 
Rose Keefe is an author and technical writer who has over ten years' experience in supporting project managers in the manufacturing and construction sectors. One of her primary responsibilities was developing product manuals that supported efficient use of industrial equipment. She continues to write on the subject of time management and commercial productivity for trade websites and publications.