It's now commonplace to use video during the recruitment process, with recruiter-candidate video interactions increasing by 67% this year vs 2020. Whether that's a live video interview or a pre-recorded Q&A, you need to get comfortable in front of the camera. Luckily, our recorded video interview tips will help you prepare.  
We'll break down our tips to cover the stages before, during and after the recorded interview process to ensure you're ready to become a video interview rockstar!
Quick Links:
10 Tips to Ace Your Recorded Video Interview
#1 – Before – Do Your Research
Many candidates make the mistake of not taking a video interview as seriously as a live, in-person interview. Just because you're not sitting across the table from the recruiter doesn't make it any less important, so make sure you come to the video interview prepared. 
Ensure you do all the research on the company and job role you're applying for to fully understand what the organization does and how you can make a difference. 
Get researching the organization's website and social media channels to get an insight into their mission and how they present themselves to customers. Just showing that you've looked into an organization shows your commitment to the application process and gives recruiters an insight into your personality.  
On the flip side, don't be afraid to check out review sites or forums to get the real customer view of the organization. Understanding what customers love and hate about a brand gives you the perfect opportunity to demonstrate how you can help improve areas the company may underperform.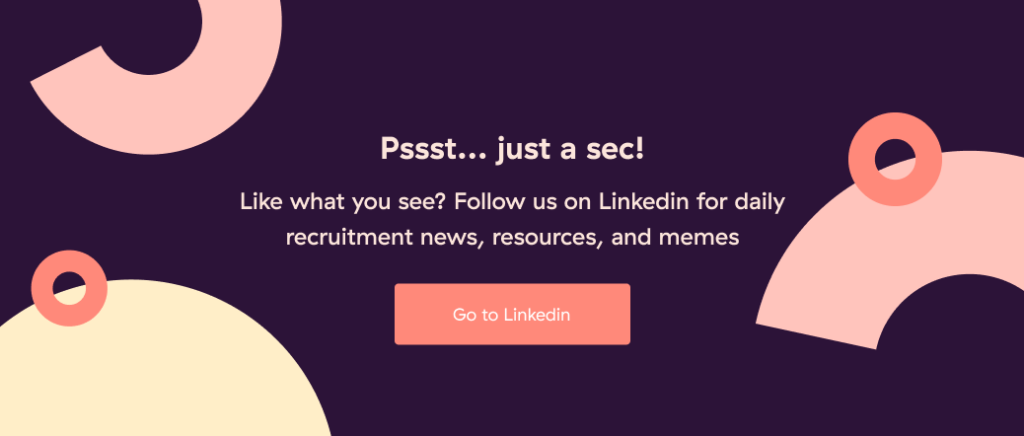 #2 – Before – Prepare Your Answers
As a follow on to tip one, once you know more about the organization, you can begin to pre-prepare your answers to upcoming questions. This is especially useful if the recruiter has already given an insight into their goals and objectives from the interview.
You'll be in the perfect position for the interview if you can already start connecting the dots between your own skills, the job specification requirements, and the organization's brand.
Don't be afraid to rehearse some of your answers before the interview, too – you can even do it in front of the mirror for extra points! Doing this will help you have your key selling points at the front of your mind ready for the interview. 
But be careful, you want to ensure you strike the right balance between being prepared whilst not sounding robotic and unnatural – so, don't overdo it!
#3 – Before – Setup Your Location
The great thing about a recorded video interview is that you have the control to attend the interview where you want. The perfect location looks professional whilst making you, as the interviewee, feel comfortable.
First, the professional part. Ensure your setup is in a stable location, with a neutral backdrop where you're unlikely to be disturbed by other people. Most video interview candidates chose to find a quiet place in their homes like a bedroom or dining room rather than opting for somewhere like a noisy coffee shop. 
Next, it's all about comfort. Whether you're doing your interview on a smartphone, laptop or computer, getting your setup configured comfortably is so important. 
Once you've found somewhere to sit that's comfortable and natural, find a way to set your device up in a stable way directly in front of you. You can even use books, board game boxes or even an old Amazon delivery box to ensure everything is set up at the right height. 
Try to also take into account your lighting. The light should be shining directly onto your face, so look to place a lamp in front of you or find a position that's directly in front of a window. Make sure the light source isn't behind you, or you'll struggle to show your face properly. 
#4 – Before – Check Your Tech
If there's one tip you take forward from our list, this should absolutely be it. Technology can be temperamental even at the best of times, so ensure you check and test your equipment before starting. It's better to have problems during your test run than during the real thing. 
With your device setup, test that your camera is working and that your face is framed nicely in the centre of the shot. Next, do the same with your microphone, using the devices inbuilt settings to ensure it's picking up your audio without distorting the sound. 
If your device has the ability, it may be worth recording a short snippet of test video, ensuring that the lighting is good enough for the camera to be clear and that the audio is crisp for others to hear. 
#5 – During – Take Deep Breaths
When you're into the interview itself, there are some ways you can make your performance stand out from other candidates. 
The first one is a generic interview technique but one which is super important for video interviews. Remember to take deep breaths and composure yourself before each of your answers. 
A big part of a great interview is your ability to articulate your answers clearly and show how well you can communicate under pressure. Especially if the video interview is pre-recorded, take your time to move through each question slowly and carefully. 
Whether an interview is over video or in-person, it's inevitably a nerve-racking experience. By accepting this and putting measures in place to pace and composure yourself, you'll be in the optimum position to deliver your best interview performance.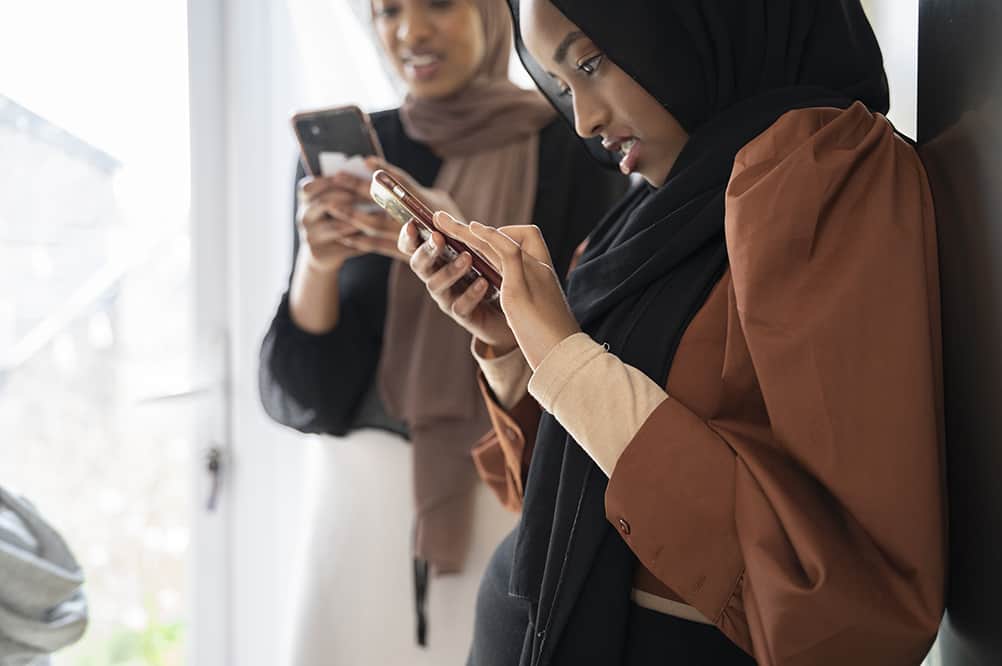 #6 – During – Speak Clearly
When recording your video answers, you're at the mercy of your device's microphone as well as the interviewer's speakers at the other end. 
That's why in video interviews, it's so important to speak slowly and clearly. Not only does it show confidence and prove how good of a communicator you are, but it reduces the chances of the person at the other end not being able to hear you. 
Naturally, you want to ensure you don't talk too slowly to ensure you still sound natural and confident with your answers, so make sure you find a balance! 
#7 – During – Look at The Camera
In a face-to-face interview, it's easy to know where to look. You'll be spending all of your time looking directly at the interviewer to ensure you make eye contact during your answers. 
One of the biggest mistakes people make during interviews is not looking at the camera. Instead, they often get distracted by looking at their own picture, or the picture of others, on the screen. 
Not looking at the camera means the person at the other end only sees you looking off centre. Not only does it look strange, but it also makes it harder for the interviewer to get engaged with your answers. 
To give your best performance, keep reminding yourself to give your answers directly to the camera as if you were making eye contact with a real-life interviewer.
#8 – During – Avoid Habits & Distractions
Now we come to one of the most common recorded video interview tips, but one of the easiest to forget. When you're doing your interviews, make sure to keep any distracting habits at bay. 
This means avoiding biting your nails, touching your face or using the word 'um' or 'like' too often. All of these things not only make you look and sound more nervous, but they're distracting for the interviewer. 
Whilst we're on the topic, do everything you can to avoid any other distractions too. Lock your mobile phone away and close down any other applications on your computer to avoid losing focus on the interview.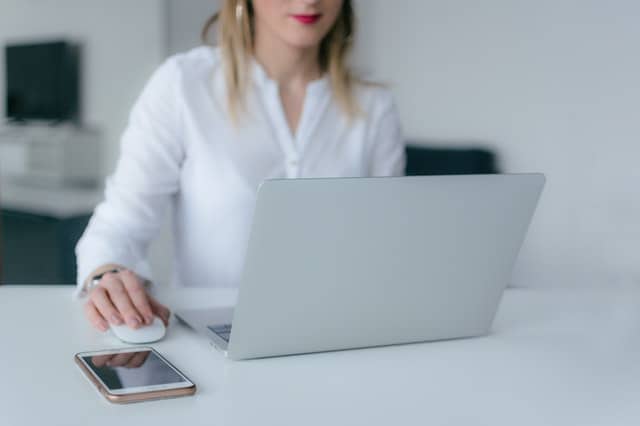 #9 – After – Decompress with a Treat
Any video interview is a challenging experience, often accompanied by a big serving of stress and anxiety. 
Once you've delivered your interview answers, make sure you reward yourself with a treat. That might be some chocolate, a trip to the cinema or heading out for a nice run – whatever helps you decompress. 
It's not only a reward for your great work, but it helps clear your head and prepare for #10 on our recorded video interview tips breakdown. 
#10 – After – Reflect on Your Performance
Once you've had the chance to unwind, it pays to spend some time learning the lessons from your video interview. 
Take the time to reflect on your performance, understanding what went well and what could be improved for the future. Start by assessing yourself against the previous nine tips in our list and be honest about how well you implemented them. 
Hopefully, you'll have aced the interview and won't be in a position to do another one for a while. But, there's always the chance another candidate will proceed ahead of you, so it pays to be prepared for the next potential interview. 
Summary
Video interviews may be new to many, but with the recruitment sector becoming more and more digital, they aren't going away anytime soon. 
With that in mind, make sure you transform yourself into a video interview rockstar. Whether it's properly setting up your interview location, learning to speak more clearly or perfecting the art of reviewing your performance, there are loads of ways you can smash your next video interview.
James Elliott is a Strategy Manager and Writer from London, UK. When not working on the day job, James writes on a variety of business and project management topics with a focus on content that enables readers to take action and improve their ways of working. You can check out James' work on his website or by connecting on LinkedIn.