What's one of the factors that has the biggest impact on a marketing campaign's success?
If you're tempted to say that it's the idea behind it, you might want to think twice. You know the saying – "Ideas are a dime a dozen".
No matter how good or original an idea is, if you want it to work, you need to implement it correctly. And you can't do that without a sound plan. That's one of the secrets to running a successful marketing campaign: planning and a good marketing campaign roadmap.
If only it were as simple as it sounds, right? To efficiently plan a marketing campaign, you need both the experience and the right tools. While we can't help you with the experience part, we do know how to plan a marketing campaign using a roadmap and milestones. And we're going to share.
What's a roadmap?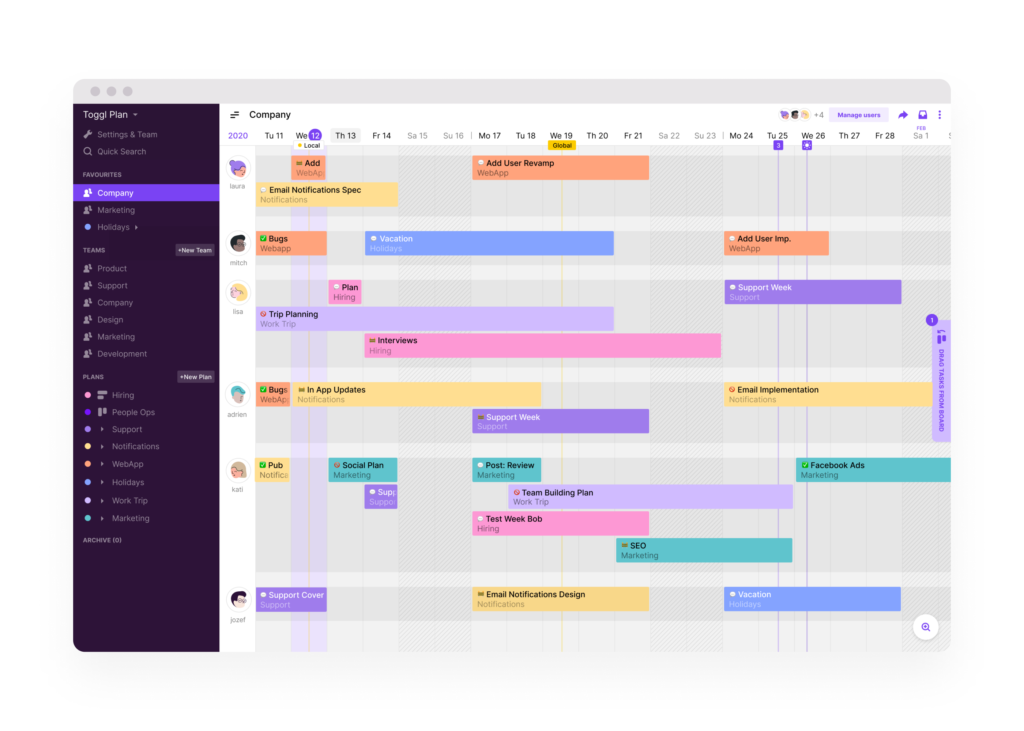 Roadmaps are a popular tool in project management. Project roadmaps are a visual, high-level presentations of a project's goals and deliverables over a timeline. If project plans have a lot of details and specs, project roadmaps provide a clear and simple overview. (To make the roadmap above, we used Toggl Plan. You can try it for free here.)
The most important elements of a project roadmap are project goals and objectives, deliverables, a timeline that indicates priorities and important milestones. Additional details such as dependencies and possible risks may be added for further details.
Because it's an efficient tool, roadmaps have been adapted for specific purposes such as technology roadmaps or product roadmaps. (You can read more in our product roadmap software article. Just sayin')
Why roadmaps can help when planning a marketing campaign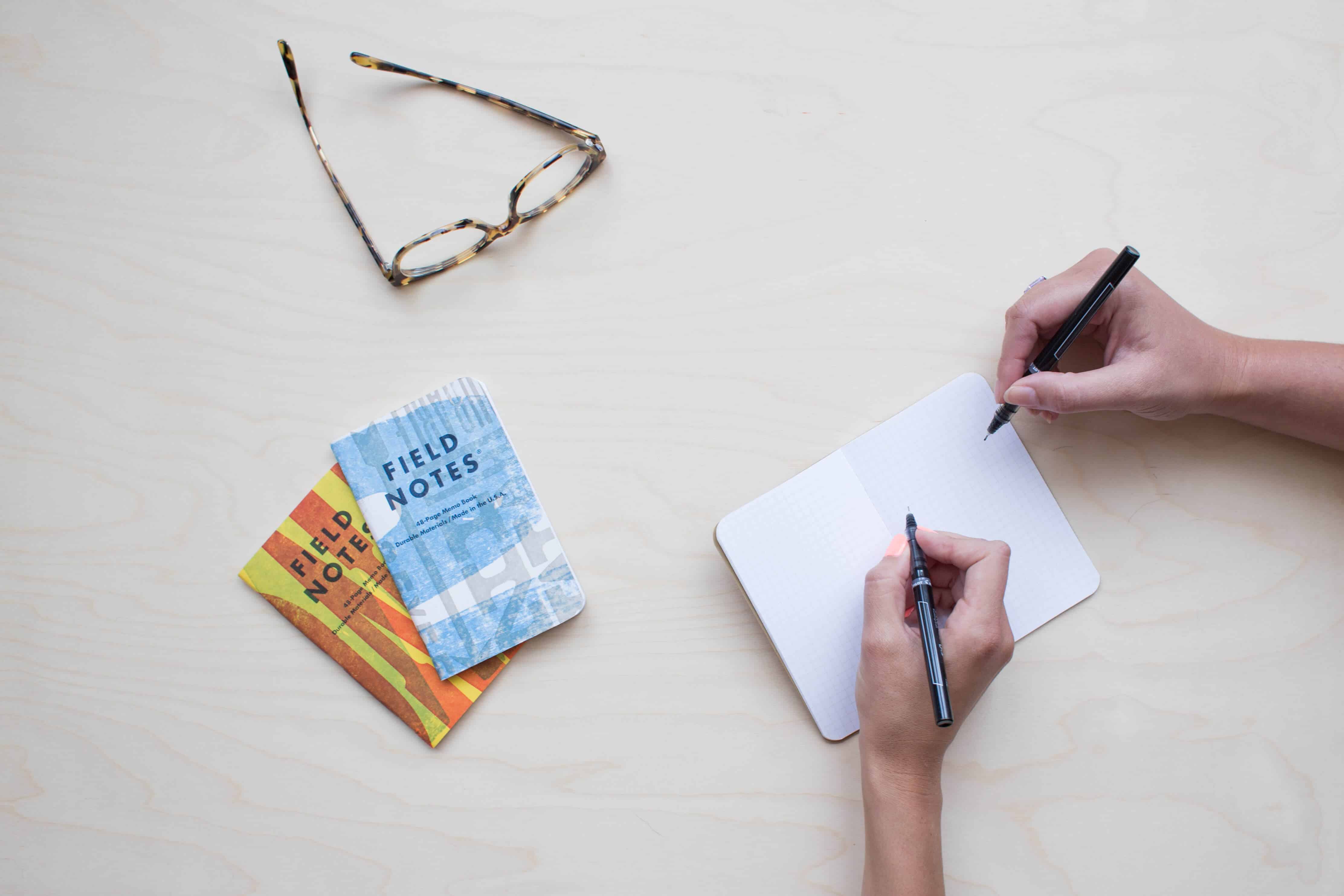 Roadmaps can be very useful because they make use of visualizations. Project plans contain a lot of detail and information that don't outline the essential of a project. Important deadlines can be buried under details and project managers can lose sight of them. Compared to that, roadmaps outline essential tasks and important milestones. This applies to any project, especially marketing campaigns.
Also, when planning a marketing campaign, managing available resources might get tricky, especially if you share them with other teams. Maybe Mary, who manages email marketing needs help from one of your developers. Or both her and Anna, who does Facebook ads need some assistance from your copywriter. Using a roadmap to plan a marketing campaign allows you to easily see who is available when. You also get to see the tasks everyone should be working on. Marketing campaign roadmaps can make it easier to coordinate resources, increasing chances that everything will get done on time.
Additionally, roadmaps can be used as a communication tool as well. When planning a marketing campaign, it's important to communicate plans with all team members and all stakeholders. What's more, planning a marketing campaign with roadmaps can also help you manage stakeholder expectations.
Roadmaps will also allow you to stay on top of things. In marketing campaigns, there are tasks such as SEO that need constant follow-up. Or Facebook ad campaign management which needs optimization. With roadmaps, you can also see what takes up the most time so you can reevaluate if the time and resources are being well invested.
How to create a marketing campaign roadmap
While there are a lot of tools for creating roadmaps, we would suggest using Toggl Plan to plan your marketing campaign. We use it as well planning our own when marketing campaigns. So, here we go.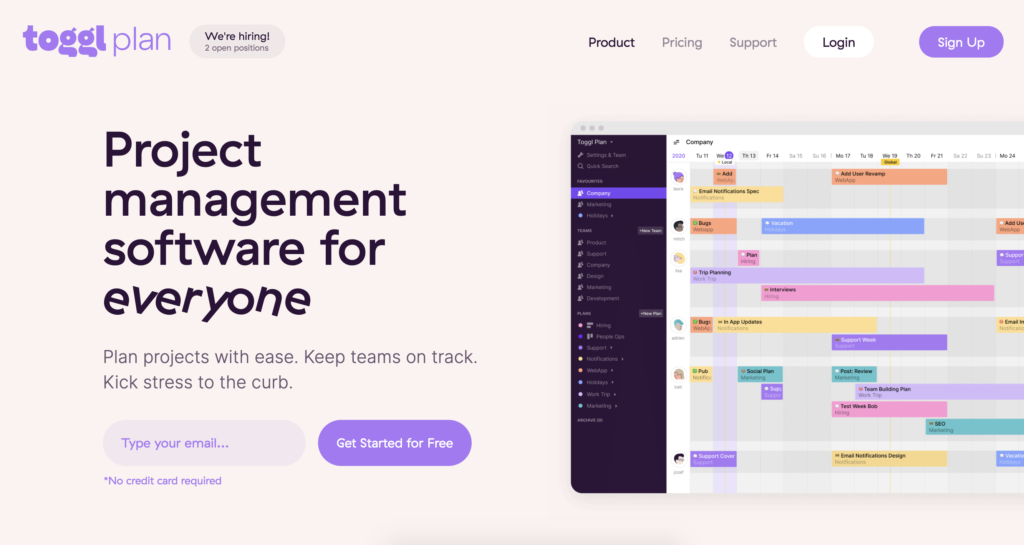 Step 1: Outline the tasks for the project
When planning any project or a marketing campaign, one of the most important stages is outlining tasks. Here is where you decide what your email marketers, social media managers, copywriters, designers or content marketers will be working on.
When outlining tasks, be as specific as possible so everyone on your marketing team will know what they need to do. Also, it's important to consider a timeline for each task, how long it will take. Additionally, you should also include deliverables so your team members know how and what they need to ship.
You can use a Google Drive document, a notepad, Trello or whatever tool you use for taking notes.
Step 2: Create a new project in your Toggl Plan account
To keep things as organized as possible, we recommend that you create a new project in your Toggl Plan account. Just click "Projects" in your timeline view and "Add project". Type in the project name and save.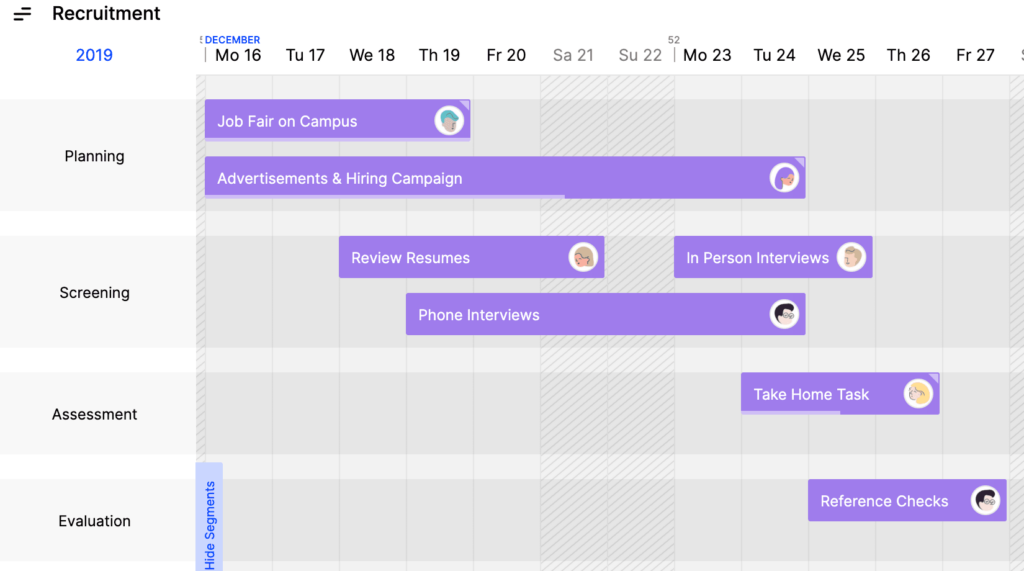 If you oversee multiple marketing campaigns, it might be a good idea to plan for each one a separate roadmap. For instance, if you're organizing a new feature launch and a sales promo, you don't want to mix tasks up.
Step 3: Add your team member
Before you can assign tasks in Toggl Plan, you need to add your team members. First, you need to add them as users in Toggl Plan. To do this, go to the Options menu in the upper right hand side and look for Users. Next, click the "Add user" button and use a name/email address.
Once you've added users to Toggl Plan, you need to add them to your marketing campaign roadmap project. Just click on the button in the lower left hand side and type in the name of the person you want to add. Save and you're done.
The free plan is suitable for solo users. For teams, upgrade your account to one of the premium plans.
Step 4: Add or Import tasks into Toggl Plan
This is where it gets fun – we promise. With Toggl Plan, you don't have to waste a lot of time formatting tables or creating outlines. Our product roadmap software comes with a layout where all you need to do is drag and drop.
There are two ways in which you can add tasks in Toggl Plan. You can add them manually or you can import them via from Trello, Slack, Github etc. Check out the full integrations list to see more.
If you add tasks manually, all you need to do is click next to the team member's name. Add the task name, the start date, the end date and save. If you want to, you can add additional details about the deliverables or other information in the "Notes" section of each new task. Need to edit? Just click on the task and the pop-up will open.
When you import tasks from a third party into Toggl Plan, a backlog is automatically created. Here, just drag and drop the tasks next to the one who they are assigned to. To set the timeline, just drag the right corner of the task up to the desired date.
It's easy, right?
Step 5: Share it with your team and stakeholders
It's highly important that you keep all of your team members and stakeholders up to date. One of the best things about marketing campaigns roadmaps created with Toggl Plan is that they're easy to share.
Just go to Projects in your Toggl Plan timeline and get the direct link to your roadmap. Copy the link and use it via email, Slack or whatever communication tool you use.
Voila – you're done!