Has your team missed yet another deadline? Blame technology.
No, I'm not trying to grab your attention by making a dramatic yet groundless statement. Technology has allowed businesses and organizations of all sizes to produce goods and services that would have been impossible 10 years ago. The problem is that not enough companies are advancing their project management strategy at the same time as they advance their other tech.
Managers are using products like Excel to juggle their project plans, tasks, and teams even though these tools are no longer effective or efficient. It's like using a Polaroid to take a selfie: you can do it, but how are you going to share it on social media? Apply cool filters? Make your friends jealous?
That's the problem. You can't. By the same token, project managers that use Excel to oversee a project with more moving parts than the inside of a clock are forced to be more hands-on with their information management.
Important data, like timeline progress, can't be seen at a glance with Excel. You spend too much time scrolling through spreadsheets and, unless you're really lucky, don't see disaster coming until it's past the point of prevention. That's when important stuff gets missed, like deadlines.
That's the bad news. The good news is that if technology has you and your projects in a rut, there's a form of technology that can get you out. It's called project management software.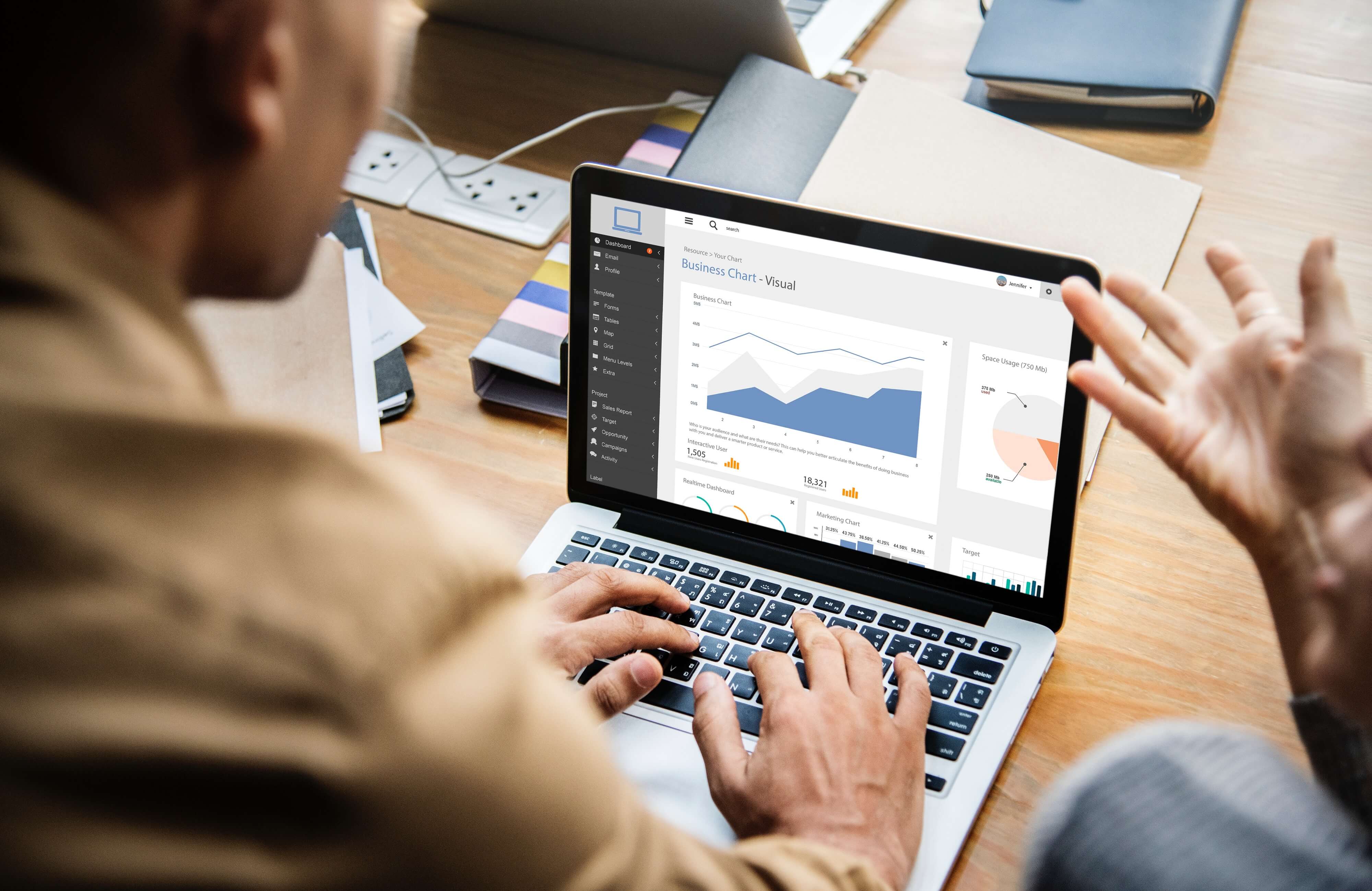 What Is Project Management Software?
Project management software is a productivity tool that makes it easier to manage and deliver a successful project. This article will help you understand how the right software can keep your team organized and on schedule.
All projects have a start date, an end date, and a deliverable. For example:
Building a new home is a project. Cleaning it every day is not.

Creating a new GPS software is a project. Supplying it to Amazon and other online marketplaces is not.

Putting together the Christmas issue of your fashion magazine is a project. Soliciting companies for ad space in a future issue is not.
With each of these projects, it's easy to see that they are undertakings with a beginning, end, and a finished product. With the fashion magazine example, you start by assembling your team. Then you have a team kickoff meeting/brainstorming session, following by tasks and their due dates, such as:
Confirming ad space within one week

Collecting ad materials within two weeks

Shooting the front cover by the middle of the month

Collecting the editorial piece from the editor-in-chief by a certain date

Having all articles approved by the beginning of month number two

Having a mockup prepared for the editor-in-chief's approval by the middle of month two
There are a lot of steps between the beginning and the end: more than you can confidently oversee using an Excel sheet. Project management software can help small teams and businesses accomplish their project deliverables by enabling the following essential functions:
Easier task management
The leading software packages use click and drag technology to create a timeline, and adding project tasks is a simple matter of point, click, and insert info.
Better communication
Sharing vital project knowledge between team members and project stakeholders. This includes scheduled meetings, milestone deliveries, and any sudden changes in project scope.
Real-time collaboration
The best software packages allow team members to collaborate on a shared platform, which makes it easier for you to stay on top of everything, especially if you have multiple projects on the go. (We've all been there!)
Document sharing
This capability is an extension of the collaboration feature. With a central location with all project-specific documents, digital assets, and communications, collaboration improves and, along with it, team productivity.
Cost control
You only have to go over budget once to know how stressful it is. Project management software can help you predict costs with more accuracy and mitigate them.
Reliable documentation
Any project can be analyzed to identify positive and negative components. This capability makes it easier to re-implement strategies that work and discard those that don't.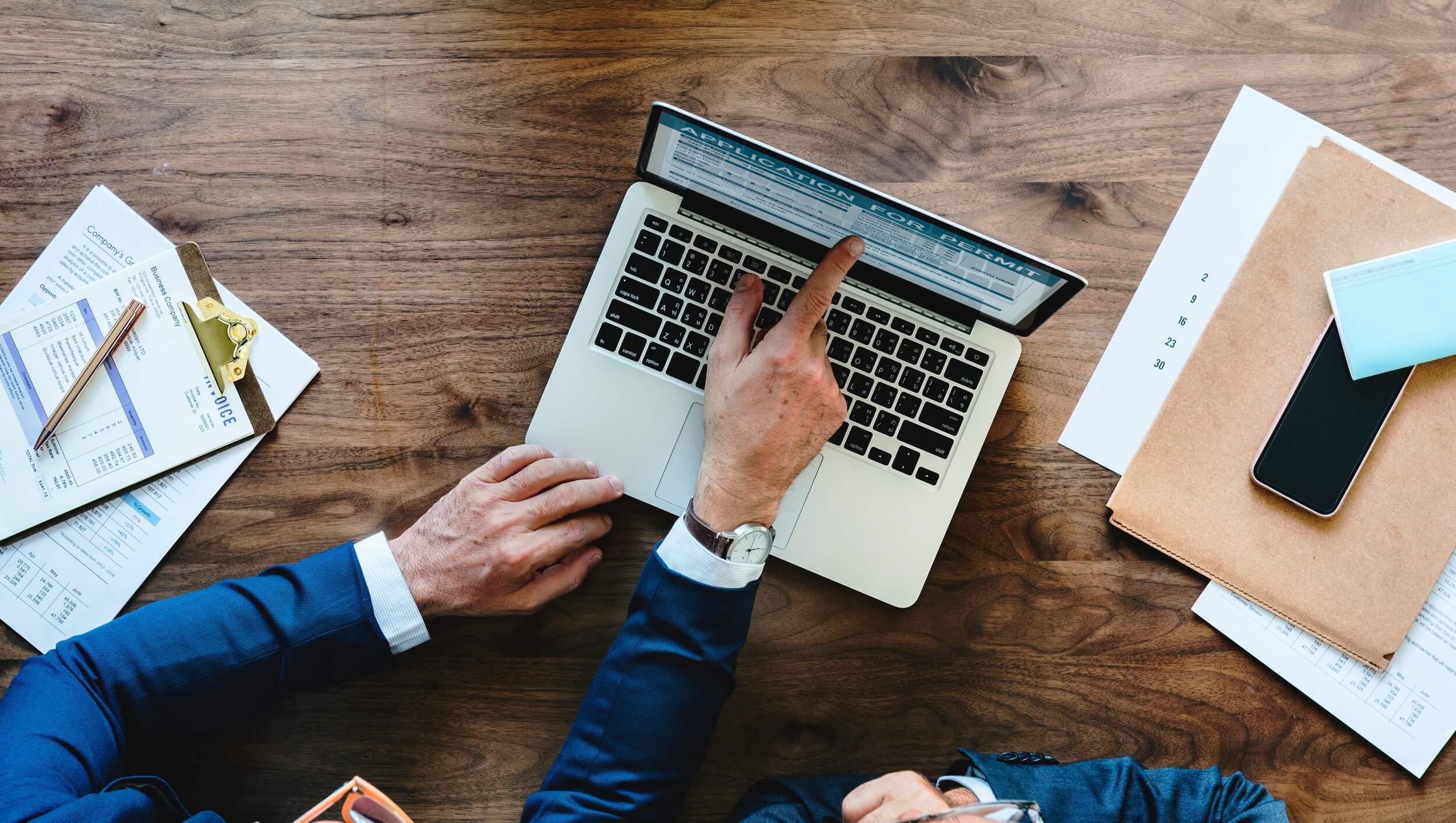 Who Uses Project Management Software?
Almost everyone!
In a survey of nearly 500 owners and leaders from small businesses, Salesforce found that productivity software is the number one priority for spending the tech budget, with 39% of these companies valuing it above financial software and security systems. We can see why: productivity is essential to company growth and fiscal health.
Project management software is one type of productivity software, and it's essential for any team or business that manages more than one project at a time. If you work at a creative agency that relies on you to deliver (for example) print-ready magazine layouts, rebranded client materials, and even complete marketing campaigns, you'll soon love your software more than your morning coffee.
Key Features of the Best Project Management Software
We researched what features actually matter to managers in a project management software, and here's what they said.
Ease of use
Any tools with a steep learning curve and features that aren't user-friendly will not be embraced by your team or used consistently. When you have projects with tight deadlines, no one has time to figure out how to use a complicated new software.
Price
Small business owners and leaders all say that price matters when it comes to tech resources, so the best project management software tools combine a fair price and excellent value for money.
Communication and collaboration
When you're busy and a client or senior manager wants a status report now, you need to be able to see in real-time what everyone is doing and how far along the project has come. To stay on track while anticipating potential problems, you need a project management tool that keeps you in control days, weeks, and months into the future.
Integrations
The best tools are niched to meet a very specific need. All-in-one tools often try so hard to do everything that they do nothing well. That's why the best project management software integrates with the rest of your tech stack.
Scalability
As you plan for the future, you need a tool that's capable of expanding its functionality. Nearly three-quarters of the SMB owners and leaders who responded to the Salesforce survey said that when they're evaluating new technology for their company, scalability influences their decisions. They want solutions that meet long-term in addition to immediate needs.
Project Management Software Reviews
If you're looking for the best project management software for your creative agency, here are some solutions that have garnered rave reviews from users.
Toggl Plan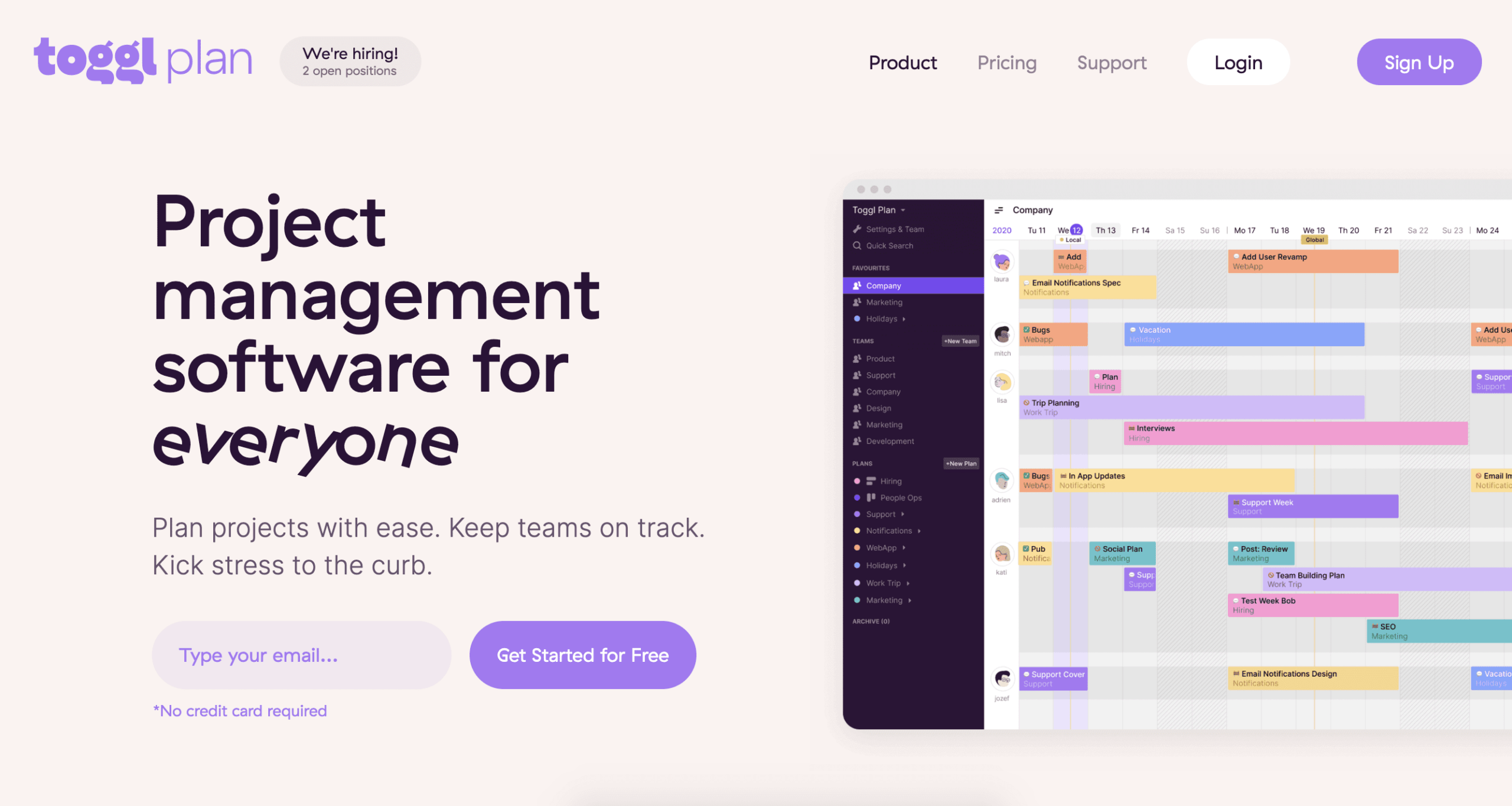 Toggl Plan is a web-based project management tool that's packed with the visual features you need to manage a multi-faceted or complicated project. Unlike some software that requires you to shape your timeline and tasks to suit a native format, Toggl Plan is easy to adapt to your needs.
One of its most popular features is the timeline, which takes the hard work out of organizing a project and managing tasks. If you need to update a task, milestone, or even the direction of the entire project, making the adjustment(s) and informing team members of the change is as simple as point and click.
While Toggl Plan is as simple to use as Trello, it comes with all the features of a full-featured project management app like Asana. Learn more about how it compares to Trello and Asana.
As an added bonus, Toggl Plan integrates with leading productivity and communication apps such as Slack, Trello, and Asana: its Chrome extension can import data to the Toggl Plan platform with two clicks. One reviewer wrote, "It's really easy to use and it looks beautiful….Toggl Plan is integrated with Trello as well, and that's really important to us."
Additional Features
Color-code

your tasks, milestones, and projects for easier monitoring and assessment

Adjust zoom levels according to preference. Switch between weekly, monthly, three-month and annual view

Use the checklist feature to break a task into smaller, easily digested assignments
Best project management software for:
A lightweight project management solution with a beautiful design, Toggl Plan is ideal for creative agencies that need an easy-to-use tool to keep track of projects.
Price:
Starts at $8/user per month
Wrike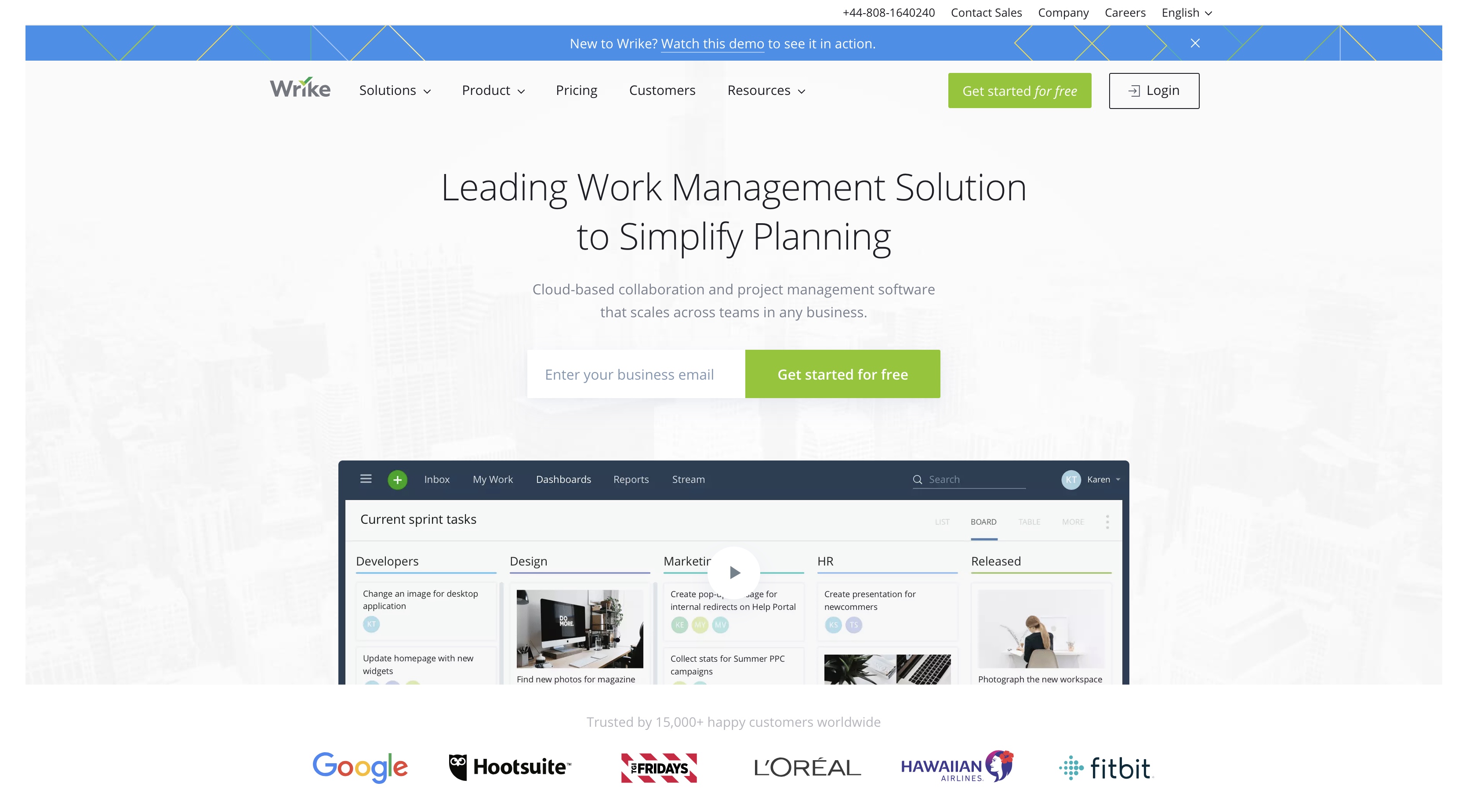 Wrike is a cloud-based project management software with a versatile and flexible platform. There are multiple chart options, allowing you to customize your timeline to match the way you like to present information. You can divide goals into manageable pieces, complete with due dates and the ability to attach files, which saves time.
Project managers have commented favorably on the scheduling feature, which allows them to make better use of resources and deliver reliable results. Teams appreciate the easy integration with popular tools such as Google Drive, Dropbox, Office 365, and Adobe Creative Cloud.
One reviewer wrote, "I think it's amazing to be able to have a tool that helps me collaborate and to be surrounded by people that have the same vision and really want to get everything done, and done beautifully."
Additional Features
Put together templates that recreate frequently used project resources, eliminating the need to start over again each time you receive a project.

Use logical timelines with tasks that are directly linked to their documents and other work, keeping information up-to-date.

Generate instant status reports that dispense with the need for constant meetings.
Best project management software for:
Marketing and design teams with twenty-plus members,
Price:
Starts at $9.80 per user per month for teams of up to 15 people.
Monday.com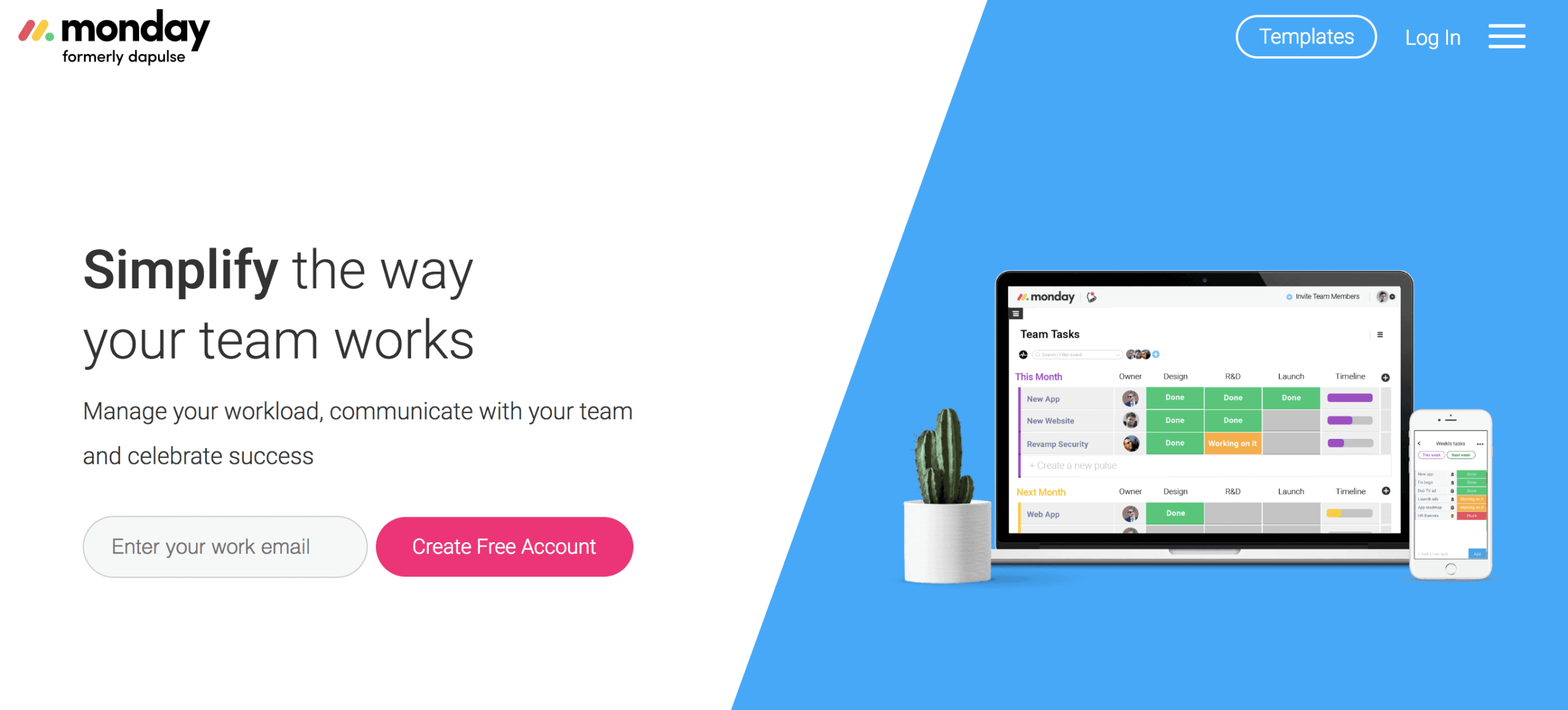 Monday.com is a playful yet powerful project management resource that your team will have fun with. Its visual project management and tracking features are complemented by bright colors that make progress easier to discern. You can easily add to-do lists, tasks, goals, and projects directly from the board, which also has a tool that lets you plan team workload over time and make optimal use of resources without overwhelming anyone.
The centralized communications and document management capability keeps your entire team on the same page in real-time. For added convenience, Monday.com integrates with popular third-party apps such as Google Drive, Slack, and Dropbox.
One reviewer stated, "Some softwares try to "do it all" and in the process get clunky and confusing. We've tried a few of those. If you're looking for easy, intuitive, basic organization that a lot of people can use and learn how to use, monday.com is a great software that I highly recommend."
Additional Features
Customize templates for specific workflows

Design Forms that can be customized with your company logo and a background color of your choice

Visualize geographic information on a map, which is valuable for projects involving multiple locations.
Best project management software for:
Creative agencies with highly visual output, such as graphic design companies.
Price:
Starts at $29 per month for teams of up to 5 people.
SmartSheet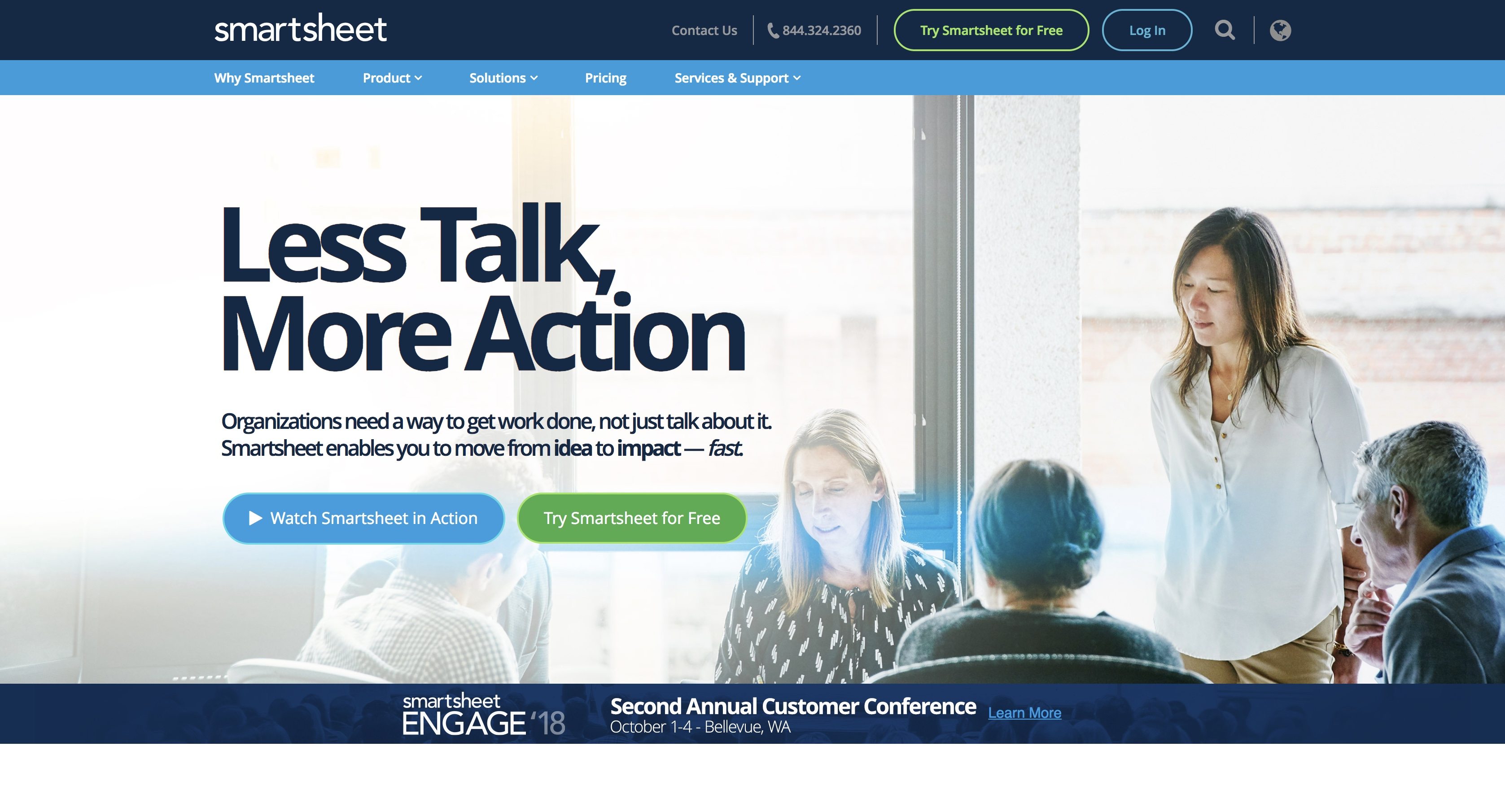 A lot of project managers love SmartSheet. It was a 2015 Google Marketplace App of the Year, a distinction attributable to its easy-to-use interface, which also packs the power to effortlessly manage the most complex projects.
You can use it to manage projects of any size using Gantt charts similar to those offered by Teamweek, and when your deadline draws near, you'll be thanking Smartsheet's creators for its automated workflows and easy resource management capability.
One of its strongest features is the collaboration tools, which allow everyone on the team to share their work in real-time and access their tasks and files from any device or almost any other app, thanks to integration with Microsoft Outlook, Dropbox, Salesforce, Evernote, and other popular applications.
According to one reviewer, "Smartsheet is fantastic if you are a project manager or anyone that tracks things collaboratively."
Additional Features
Change views of the same data and visualize tasks in Gantt, calendar, and other views

Streamline your work by configuring automatic update requests

Import existing files from Microsoft Project, Excel, Trello, and Google Spreadsheets or use a pre-built template.
Best project management software for:
Creative agencies that are growing fast, as pricing is scalable according to user and all features are easy to expand.
Price:
Starts at $14 per month per user
ProjectManager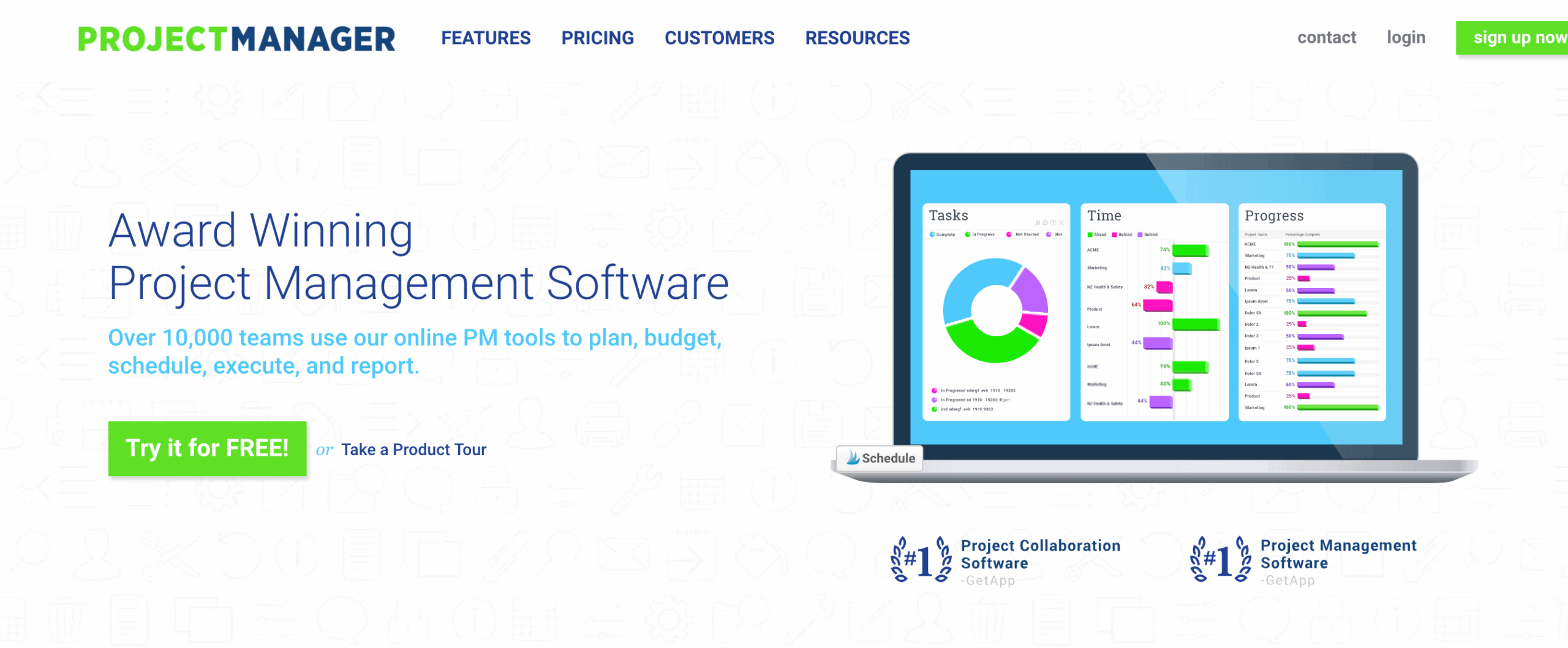 ProjectManager is known for creating a sense of order and progress in projects that have the greatest potential to be chaotic (large teams, multiple assets, tight deadlines). The customizable project dashboard makes it easy to tell at a glance whether the team is on track and, if not, where the problem lies.
ProjectManager is a fantastic team empowerment tool. Everyone can see what they need to accomplish that day, even if they've been assigned to multiple concurrent projects. Even if they're out of the office or working remotely, a seamless integration with other tools, such as Google Apps, Dropbox, Slack, and Salesforce, allows them to stay on track even if they have to use other platforms.
One reviewer wrote, "ProjectManager.com is robust, has fantastic features, is easy to use, reliable and available all the time."
Additional Features
Create comprehensive status reports and export them as a PDF, Word or Excel file

Put together timesheets that can be auto-filled with last week's tasks, sparing the need to input that information manually

Use email alerts to remind team members what tasks are due in the next day, and which ones will be due soon
Best project management software for:
Agencies that tend to have the same people working on multiple projects simultaneously.
Price:
Starts at $15 per user per month
Asana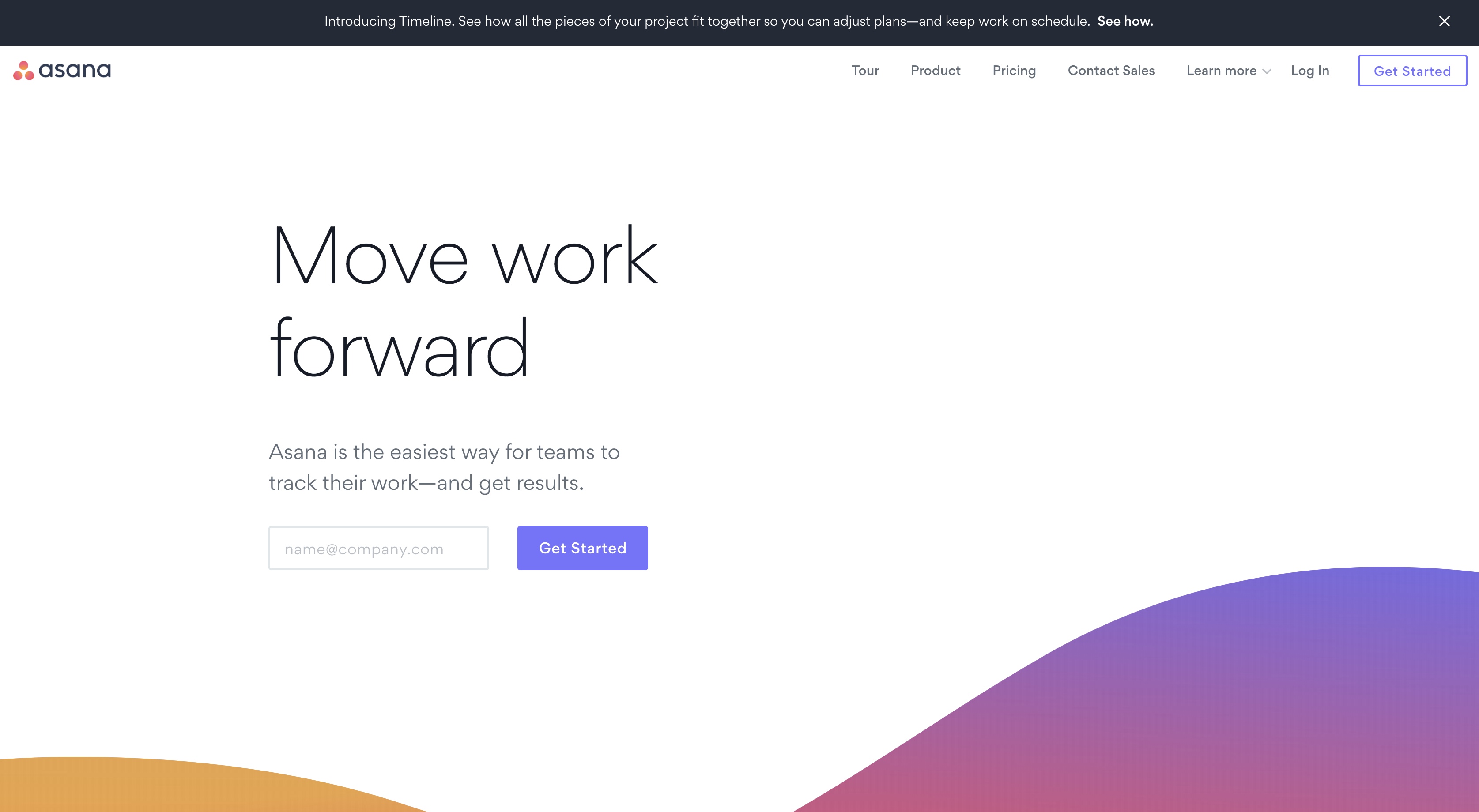 Nearly 5,000 users on Capterra have rated Asana an average 4.5 stars out of 5. There's a good reason why it's getting this much love: the clean user interface provides an organized way for you to create a project plan, add tasks to it, edit them as needed, and cross them off when complete. All task changes and updates can be seen and commented on by the entire team.
If your agency is a busy one and you find yourself working on many projects simultaneously throughout the week, Asana's Timeline feature lets you stay on top of everything by keeping each project neatly organized.
One reviewer enthused, "In a large team (that is) decentralized…..the tool works well to coordinate each team and meet deadlines. It also minimizes the hassle of follow up for team leads."
Additional Features
Send emailed documents directly into Asana for automated filing

Bring documents, tickets, and more into Asana thanks to over 100 integrations

Turn common processes into templates your current and future teams can use
Best project management software for:
Fast-growing agencies that need one project manager to do the work of 10. (We know you're awesome, but superhuman?)
Price:
Starts at $9.99 per user per month
Trello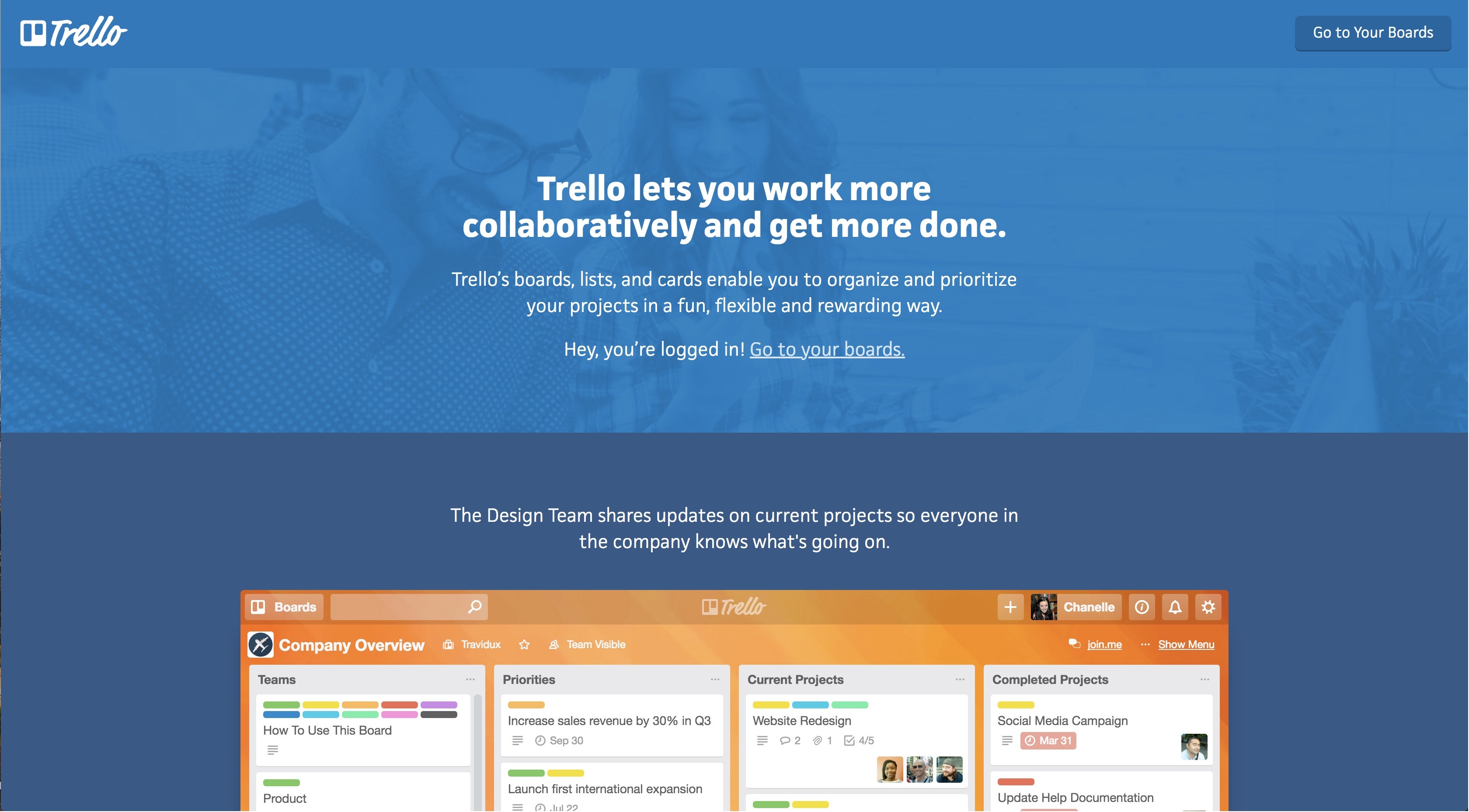 Trello has been embraced by project managers and individuals seeking to improve personal productivity because it does both and does it well. It's a visual task organization and collaboration tool that lets you create project-specific boards, bring in team members and lay out their tasks in an orderly series of customizable cards. If you were ever a fan of sticky notes, you'll love Trello.
For easy adoption, you can integrate the apps your team already uses right into your workflow, although Trello is so straightforward that there's next to no learning curve.
However, Trello can be expensive. For $12.50 per user, per month, it offers far less in terms of features than some of it's alternatives.
One reviewer said, "You can use Trello to plan holidays, parties, a wedding, as well as keep your business/work life organized – in other words, the software is so flexible and can suit almost any use case."
Additional Features
Receive email updates of all changes on your project board, such as task creations, completions, and user comments

Customize task cards with logos, individual colors, attachments, and more

Use the calendar view for lists instead of the standard board view
Best project management software for:
Creative agencies that would like to use a single software for multiple applications, such as event planning, HR, and more.
Price:
Starts at $9.99 per user per month
Mavenlink
Mavenlink has gotten the nod from high-profile users like Forbes and Gartner. It provides teams of all sizes with an easy-to-use solution for planning projects and resources, tracking time, and even monitoring financial performance. You can collaborate using the centralized platform while monitoring your project's relationship to the established deadline and budget.
Unlike some project management solutions, Mavenlink places a strong emphasis on controlling profitability. Built-in tools make it easier to monitor costs of delivery and manage projects to their highest potential profit.
Like all the best software packages, Mavenlink is 100% portable and can be integrated with most if not all apps that your team currently uses.
One reviewer wrote, "I have been using Mavenlink as the primary account administrator for two different companies over the course of four years. The suite has proven to be an integral tool in my everyday professional life within the Marketing industry."
Additional Features
Compare actual ROI (return on investment) to what you originally projected

Customize templates and recycle those that work well for your team

Use the advanced search feature to quickly locate all files and messages of interest
Best project management software for:
Creative agencies that deal with tighter budgets, such as smaller companies and startups. If budget overruns have been an issue in the past, Mavenlink lets you detect when costs and exceeding approved levels and respond appropriately.
Price:
Starts at $19 per user per month
Teamwork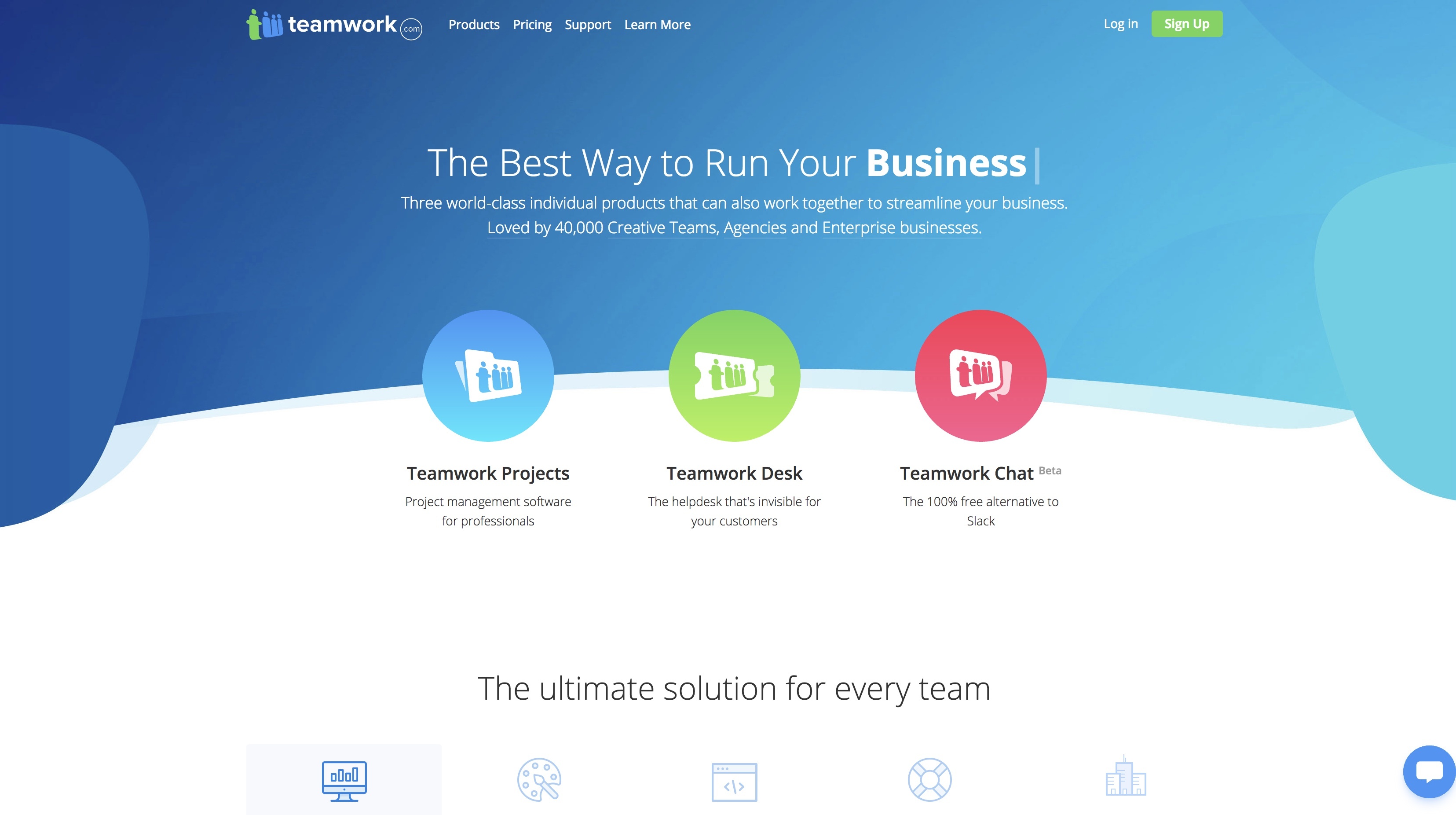 Teamwork is a simple and practical project management software that gives you a convenient overview view of what your team is up to at any time. The project chart is 'Gantt-like' in the way it presents details, allowing you to oversee and measure progress without having to send out a million emails or hold unnecessary meetings
One especially convenient feature is that Teamwork has a built-in document editor, so you can edit files in the app without having to open a different one.
One reviewer wrote, "Teamwork makes everything just so intuitive and easy to do, (which) is probably the best part."
Additional Features
'Star' projects to put them at the top of your project list

Give observer status to parties such as clients so they may access a project without needing to be primary participants

Switch project features on and off, so you use only what you need
Best project management software for:
Agencies that are so busy that time is at a premium. Teamwork brings you up to speed with ease and accuracy.
Price:
Starts at $9 per user per month.
Microsoft Project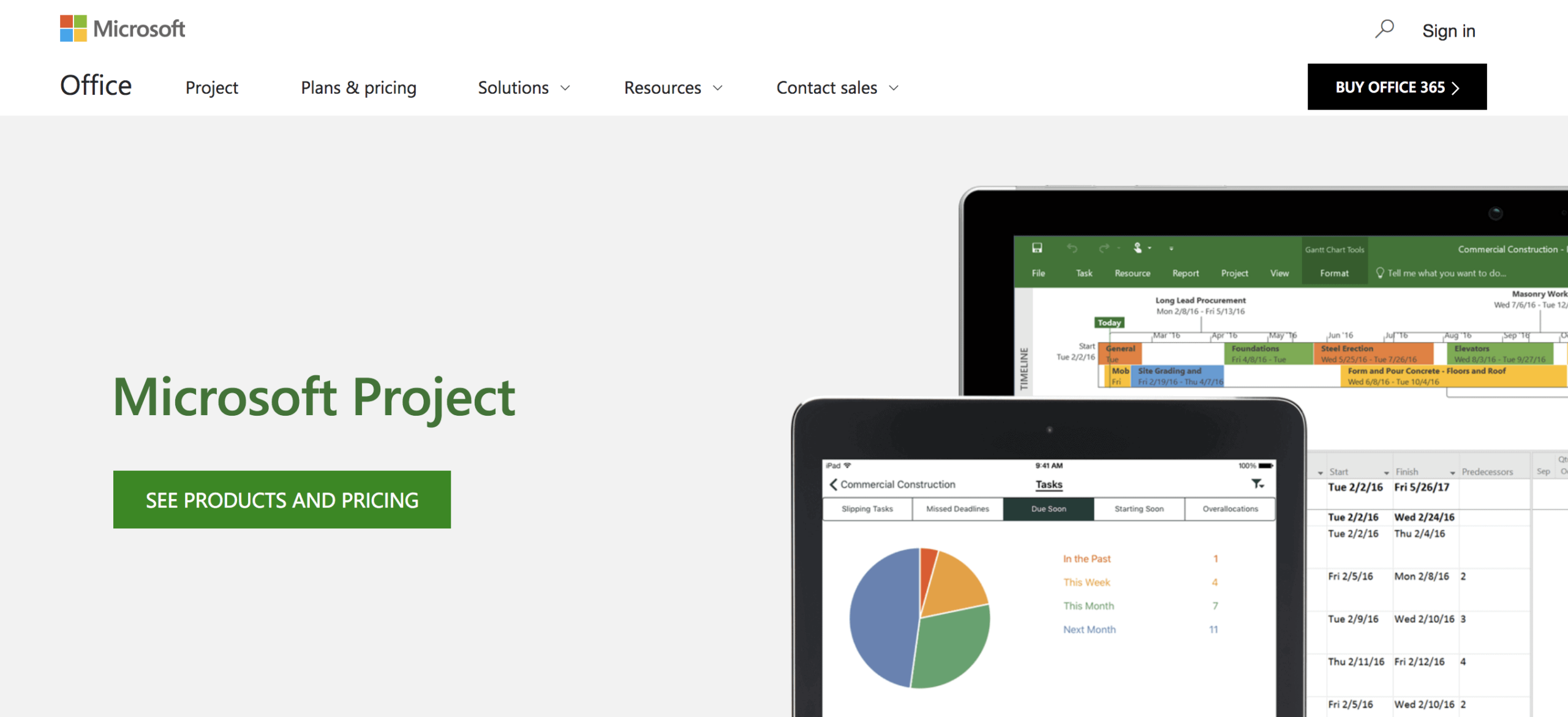 Last year Project-Management.com posted an article titled, "It's 2017- Why Is Microsoft Project Still So Popular?" The answer is simple: it was engineered specifically for project management and, like other software, it has evolved with the times.
Designed for teams of all sizes, Microsoft Project has all the tools you need to bring a project to a successful completion. The scheduling feature lets you define project tasks, assign them to the team, and track them. There's also a useful budgeting tool that you can use to estimate costs and perform "Earned Value Analytics" to estimate the cost performance of your projects.
"I loved this program for product development project planning," one reviewer wrote. "The comprehensive nature of the program allows you to submit step-by-step project action items that can be assigned and then implemented.."
Additional Features
Use custom colors for your calendars, tasks, and other components

Prepare detailed reports that can be used for future project execution

Use simple, visual task boards that make sense of the most detailed projects
Best project management software for:
Agencies that predominantly use Microsoft software.
Price:
Starts at $7 per user per month.
Basecamp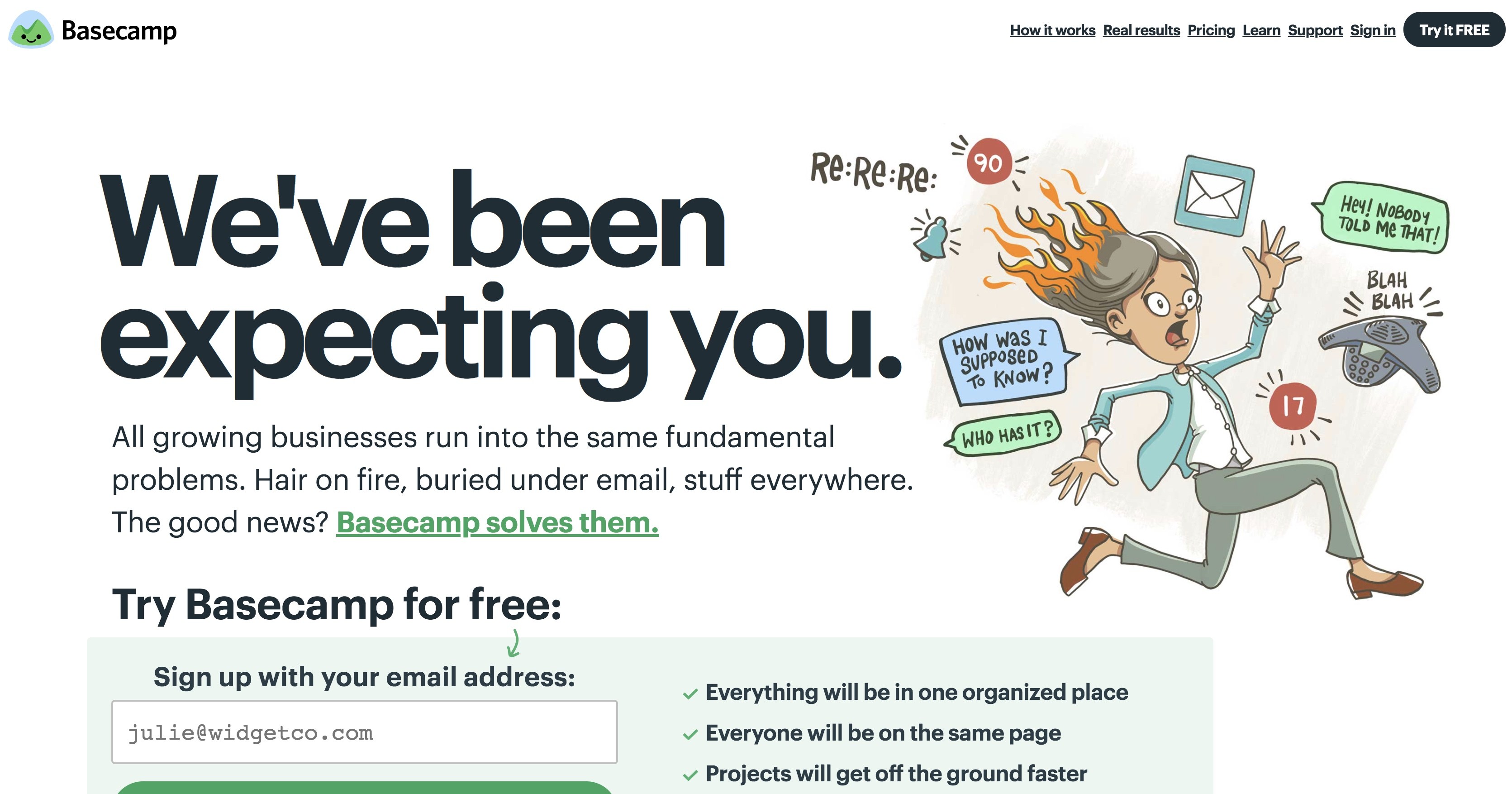 Used and trusted by millions, Basecamp is a fixture in a lot of creative agencies. One reviewer went so far as to proclaim, "Using Basecamp has totally changed the way my organization is run!"
This web-based software's primary strength is its collaboration platform. It's a real-time communication tool that keeps your entire team on the same page and well-organized thanks to to-do lists, calendars, and file-sharing.  Everything is in one place, from project documents to team commentary.
While Basecamp is great for staying on top of actionable items and project priorities, other software does a slightly better job of long-term scheduling. Nonetheless, when you have a project in progress, Basecamp shows you what needs to be done and when, which improves efficiency and accomplishes goals.
Additional Features
Generate reports for overdue tasks, imminent deadlines, to-dos, and more

Use Campfire, the built-in chat room for real-time conversations

Use the Automatic Check-in feature to create a scheduled check for any issues or project updates
Best project management software for:
Creative agencies that need a clean, efficient, and easy-to-use system and have other tools for resource management and long-term planning.
Price:
Starts at $99.00 per month.
Conclusion
This is what sets project management software apart from regular productivity or task management software. You not only specify tasks, but you also assign them to team members, monitor their progress, and mark them complete, allowing the next stage of the project to unfold. It's like having your own assistant, minus the sick days!