New look, new name–same product you know and love
On September 7, 2020, we're changing our name from Toggl to Toggl Track as part of a broader rebrand. We'll be getting a new look along with our new name, but our beloved time tracker will remain the same.
We're here to explain the what and the why of our decision and how it will (and won't!) affect our users.

The Toggl trio
You may or may not already be aware of the two other Toggl products: Toggl Plan and Toggl Hire. With this rebrand, Toggl Track, née Toggl the time tracker, will join Plan and Hire under one Toggl umbrella.
Toggl Plan is a visually-oriented project management tool for teams. Toggl Hire is an assessment tool for potential job candidates: an alternative to the fusty résumé. And Toggl Track, as you hopefully already know, is an elegant time tracking and reporting tool.
As workplace tools, we may scratch different itches. But the aim is the same: to help teams do better, stress-free work. We do this by taking on the tedious but must-do tasks so that your team can focus on the important stuff.
This is why we've decided to unite under a single brand, one that reflects our shared beliefs about work–and what it should and can be like. Work should be efficient, agile, and yes, enjoyable. And it shouldn't be dull, but neither should it take over your life, no matter how interesting.

So what does this actually mean for our users?

What's changing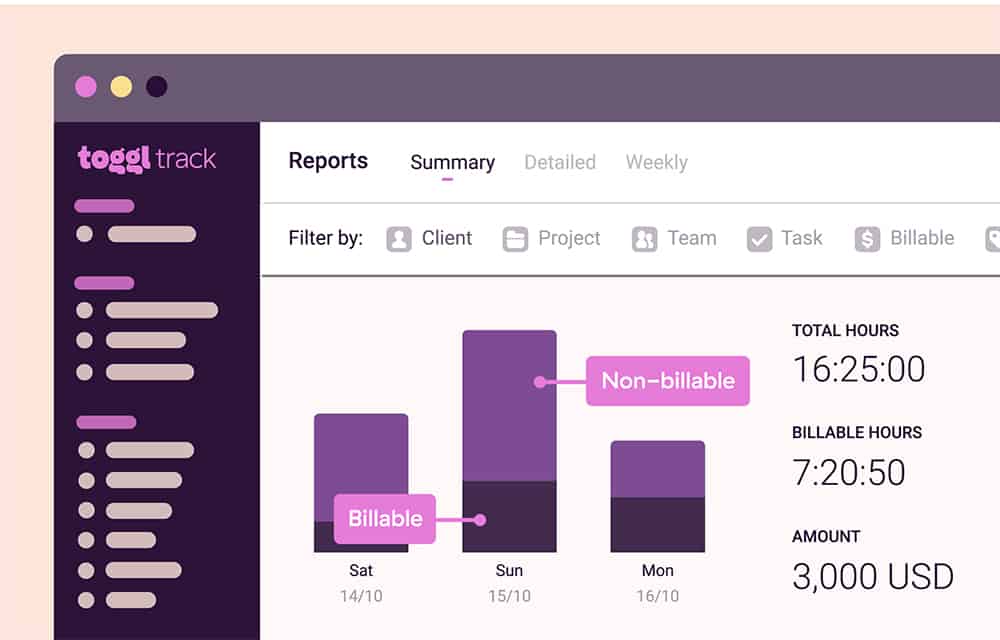 • The homepage. Starting September 7, all things Toggl Track will be found at https://toggl.com/track. All three Toggl products (Track, Plan, and Hire) will share the toggl.com homepage.
• The login URL. On September 7 you'll be able to log in to your timer at toggl.com/track/login (not toggl.com/app)—time to update your bookmarks! Actual account information will not change.
• The Toggl Track Support Team email will become support@track.toggl.com. Support@toggl.com will remain active, but we encourage you to use the new Track email.
• Our colors. We're shedding our classic tomato red for a cool new color scheme.
• Our name–but not the product.

What's not changing
• Your account information. We encourage you to check out Plan and Hire, but your Toggl Track account will be for Track, and Track only. Web app users will be prompted to login again on September 7.
• The Toggl Track timer. We're constantly trying to make things better for the user, and in that sense we hope to be rolling out other improvements in the near future. But that's a story for another post.
• You can find more information about the rebranding here.
Read more: Teamweek is rebranding as Toggl Plan
Read more: Hundred5 is now Toggl Hire