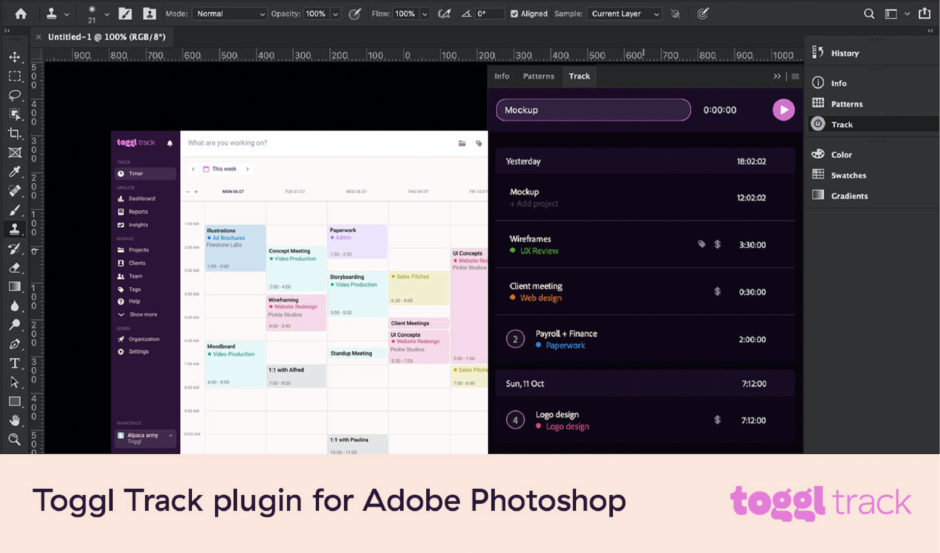 Toggl Track is an effortless time tracking tool that can slot into any workflow. We work with technology companies, universities, and productivity ninjas who track their time 24/7–but we have a special place in our heart for creative teams. Creatives were early adopters of Toggl Track back when we were a small startup with big dreams.
As we've grown, creative teams have continued to be among our core users. That's why we are so very excited to announce the launch of Toggl Track plugins for Adobe XD and Photoshop!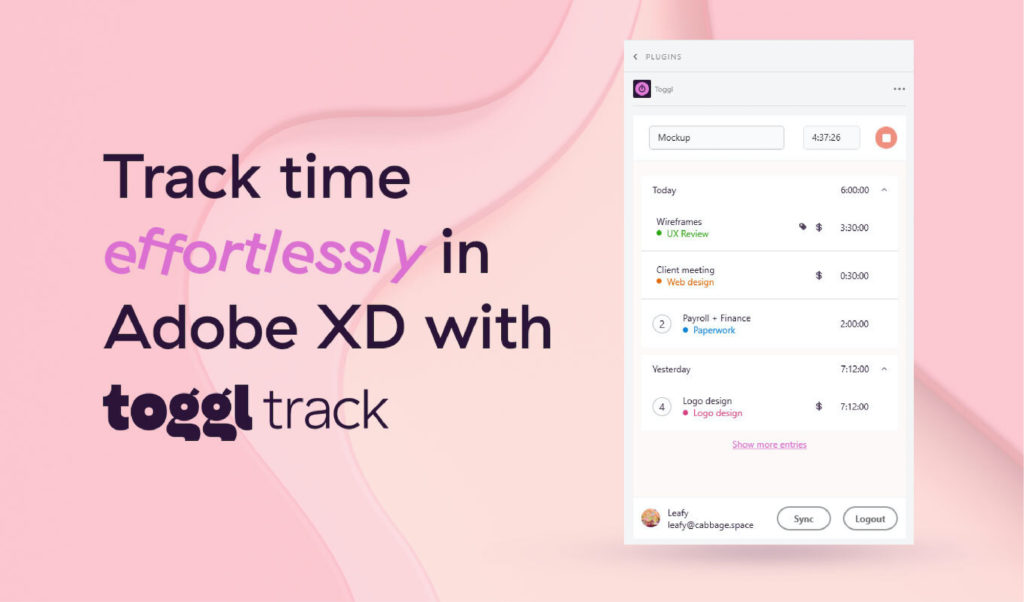 Track time from within the Creative Cloud apps you use every day
We've collaborated closely with the Adobe Creative Cloud team to bring you a lightweight and effortless time tracking plugin, so you don't have to jump between tools when you're in a good flow.
Start a new time entry or continue an existing time entry
Stop a time entry
Assign your time entry to projects
Flag your time as billable
With the Toggl Track plugins for Adobe XD and Photoshop, your time entries logged in the app will automatically sync across Toggl Track's desktop, mobile, and web apps. You can log in to Toggl Track's web app to view all your time entries and access powerful reports that help you see where your time goes–and how profitable it is.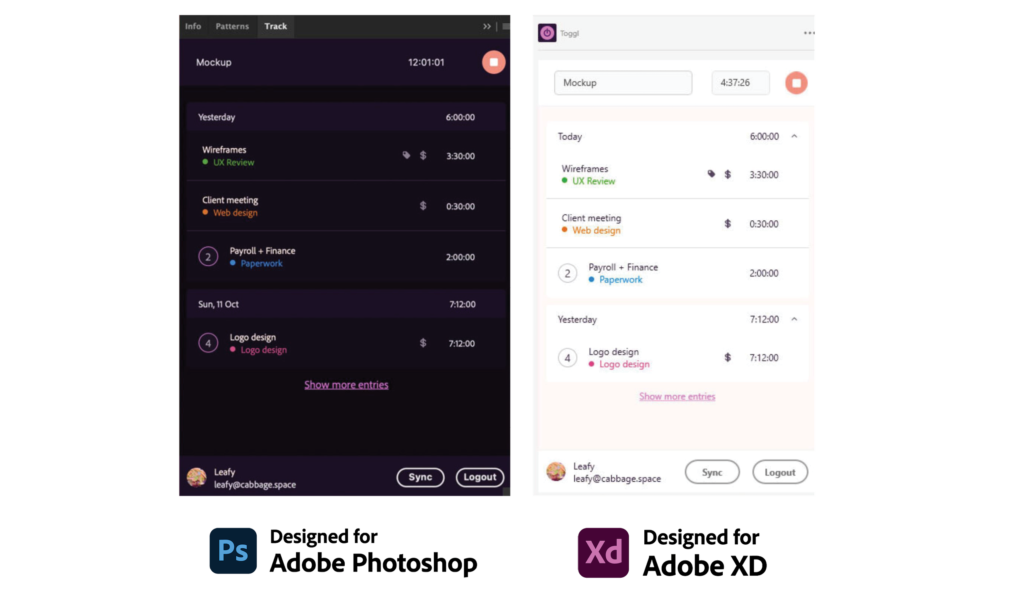 Get started!
Streamline your workflow and get credit for every precious minute you spend working in Adobe Photoshop and Adobe XD.
Download the Toggl Track plugin for Adobe Photoshop