Are you still using Microsoft Excel to create spreadsheets, organize financial data, and handle basic math functions for your business? Did you know there are user-friendly alternatives out there that offer more useful operations that can make your company more efficient?
Let's take a look at a few reasons why you should ditch Microsoft's spreadsheet program and make a switch. Excel is:
Tough to learn

Not visually appealing

Difficult to collaborate without printing a copy or sharing via email

Hard to create reports

Time consuming
The list goes on and on, but those reasons alone should be enough to spark a desire to find a better option. To set you off on the right track, we've compiled this list of ten time-saving Excel alternatives that will provide more collaboration features and easier functionality.
1. Toggl Plan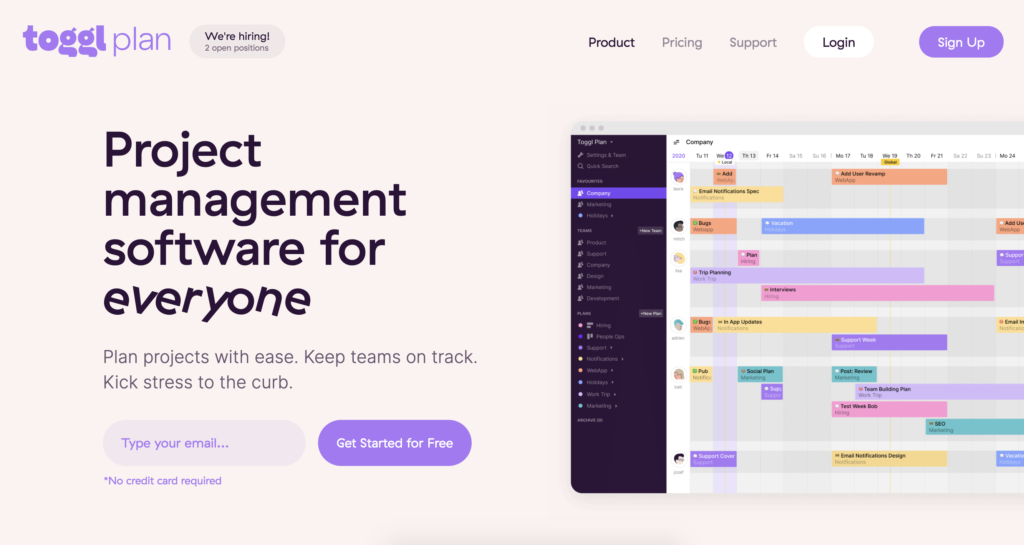 If you're looking for an Excel alternative that counteracts the negatives mentioned above, then look no further than Toggl. It is easy to use, has a colorful platform, and allows you to collaborate with your team through the app. Every update you make in the system automatically updates for everyone in the group to see.
Use it to streamline your planning processes, organize responsive project timelines, and manage your daily tasks. It's a simple program anyone can learn quickly and use every day from anywhere.
2. Google Sheets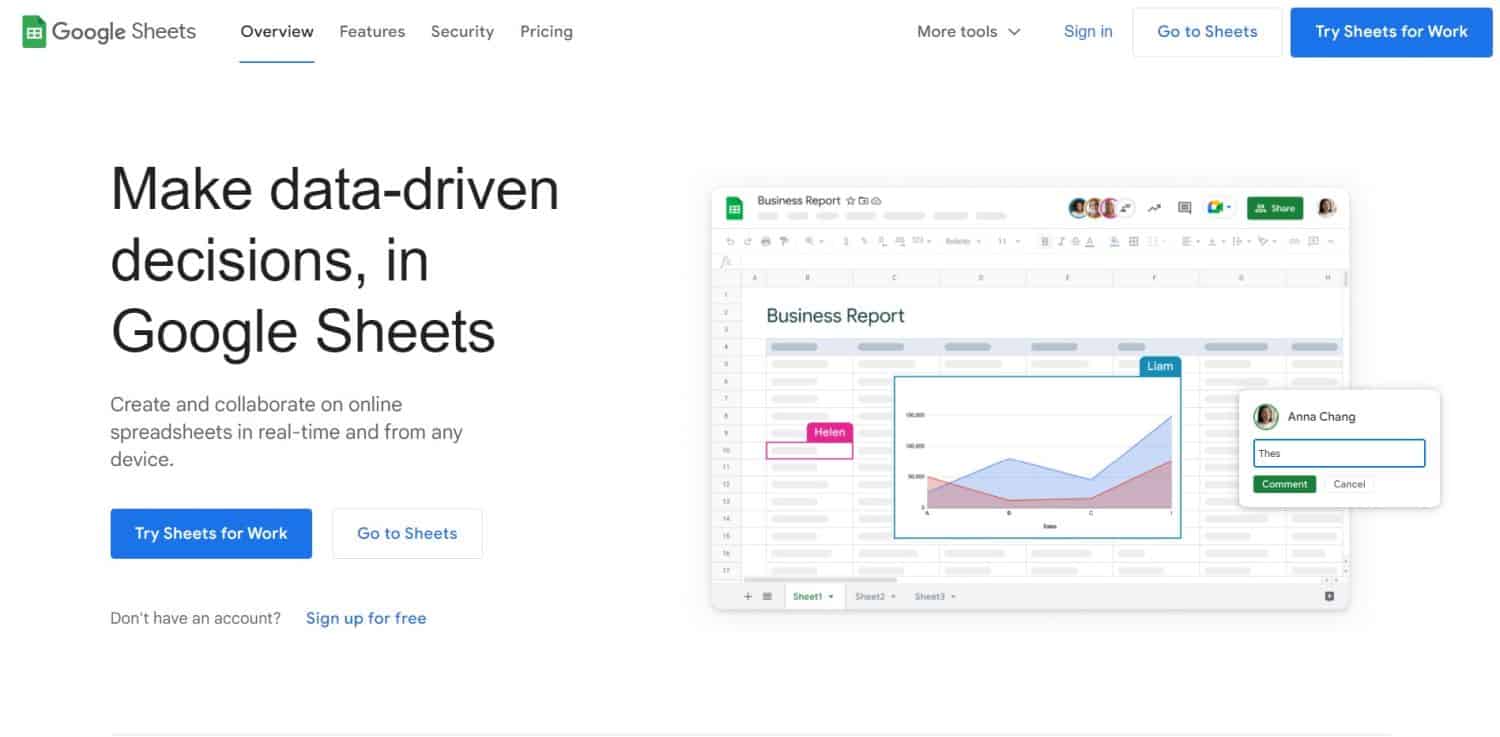 One of options most similar to Excel is Google's program called Sheets. It looks almost identical to Microsoft's version, but offers a few extra perks since it is online. Google Sheets is free, offers simple collaboration options, and even has a chat window to discuss the spreadsheet in real-time.
It is easy to learn and offers a comprehensive revision history to review previous versions and changes others have made. Since Sheets is available online, it can be viewed from anywhere with an internet connection, without the need to send copies via email.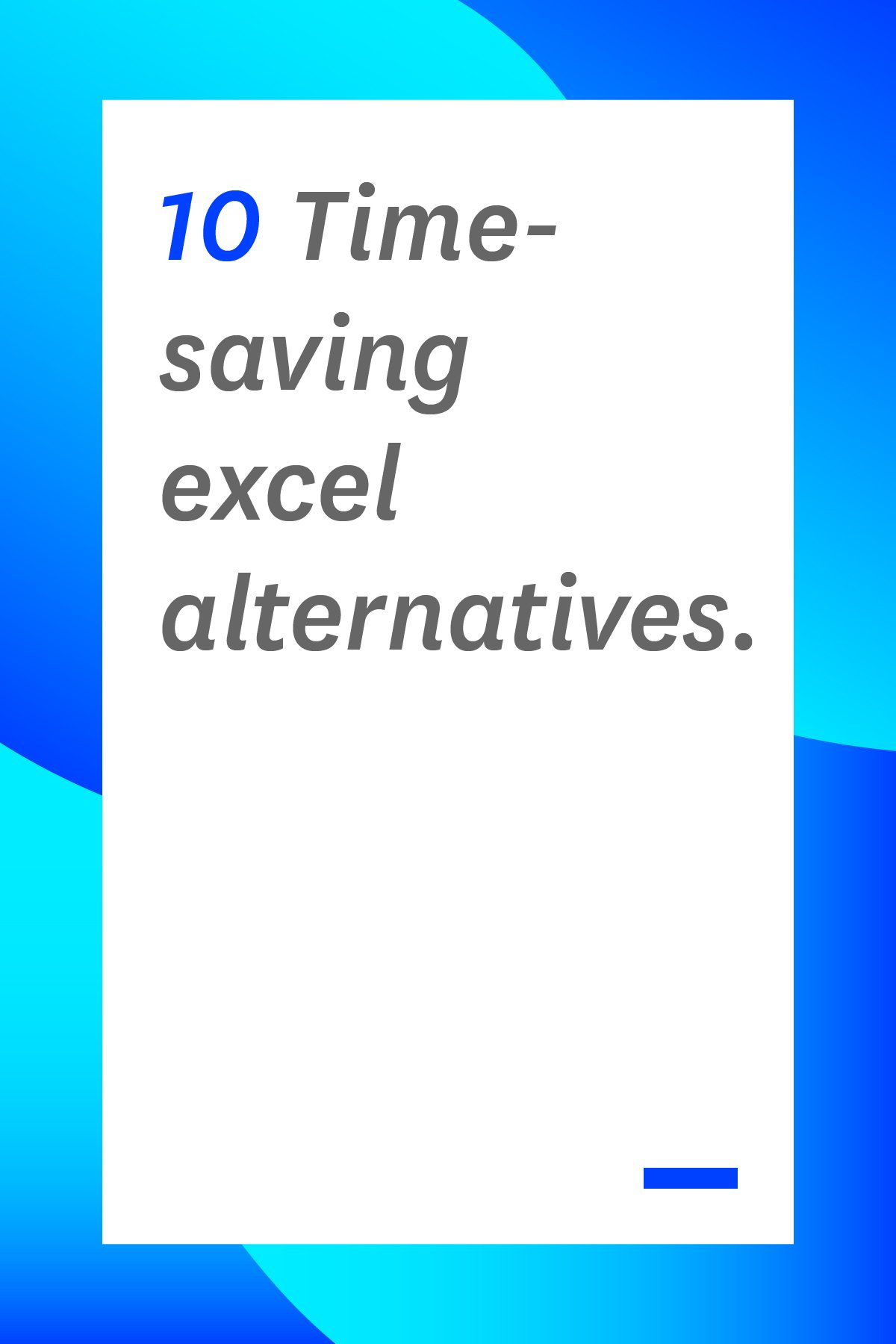 3. ThinkFree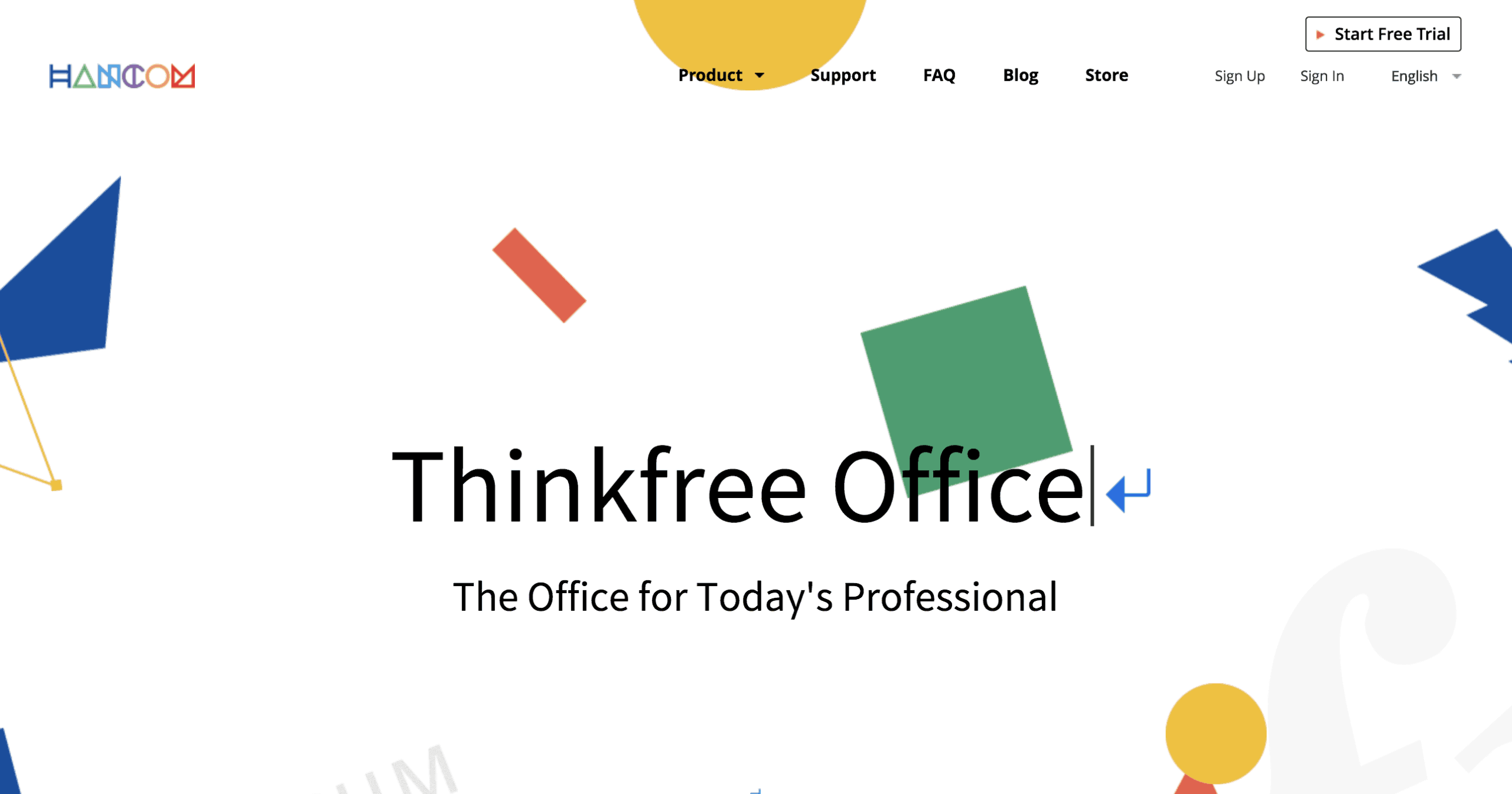 ThinkFree offers online versions of the three main Microsoft Office products: Word, Excel, and PowerPoint. There spreadsheet option is known as Cell and is fully compatible with Microsoft's version, making it easier to collaborate with other groups who use it.
Similar to Google's features, it allows groups to collaborate and make changes on documents at the same time. They also have a mobile version, making it a great option for smartphones and tablets.
4. Zoho Sheet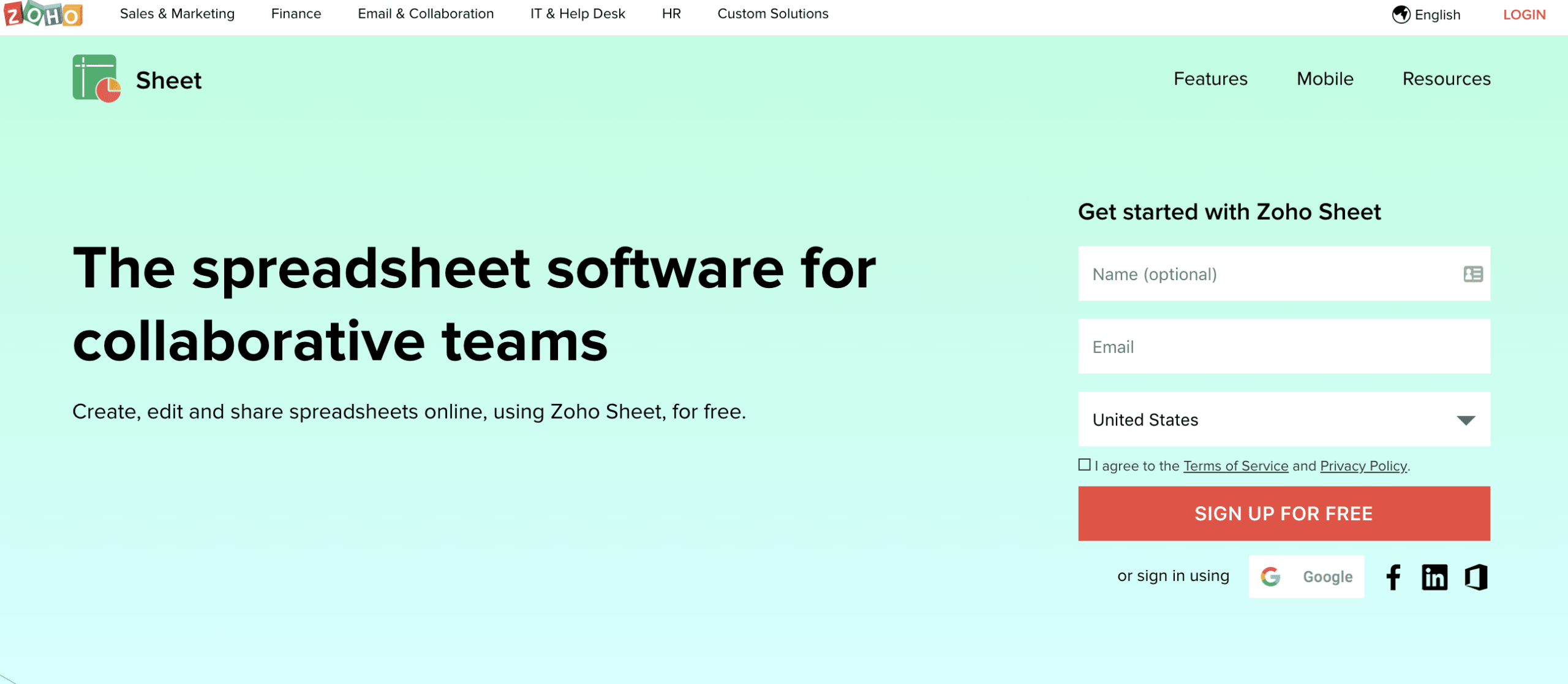 Zoho is a large software solutions company with a surplus of useful tools, including financial apps, CRM, and spreadsheets. It is another free Excel alternative with all of the online access and collaborative features you could need.
You can create interactive documents, analyze any changes made to each page, and allow access to team members, vendors, or clients. A downloadable app is available through the App Store and on Google Play. Zoho is compatible with Excel and provides the chance to print PDFs of your work, if needed.
5. FreeOffice 2018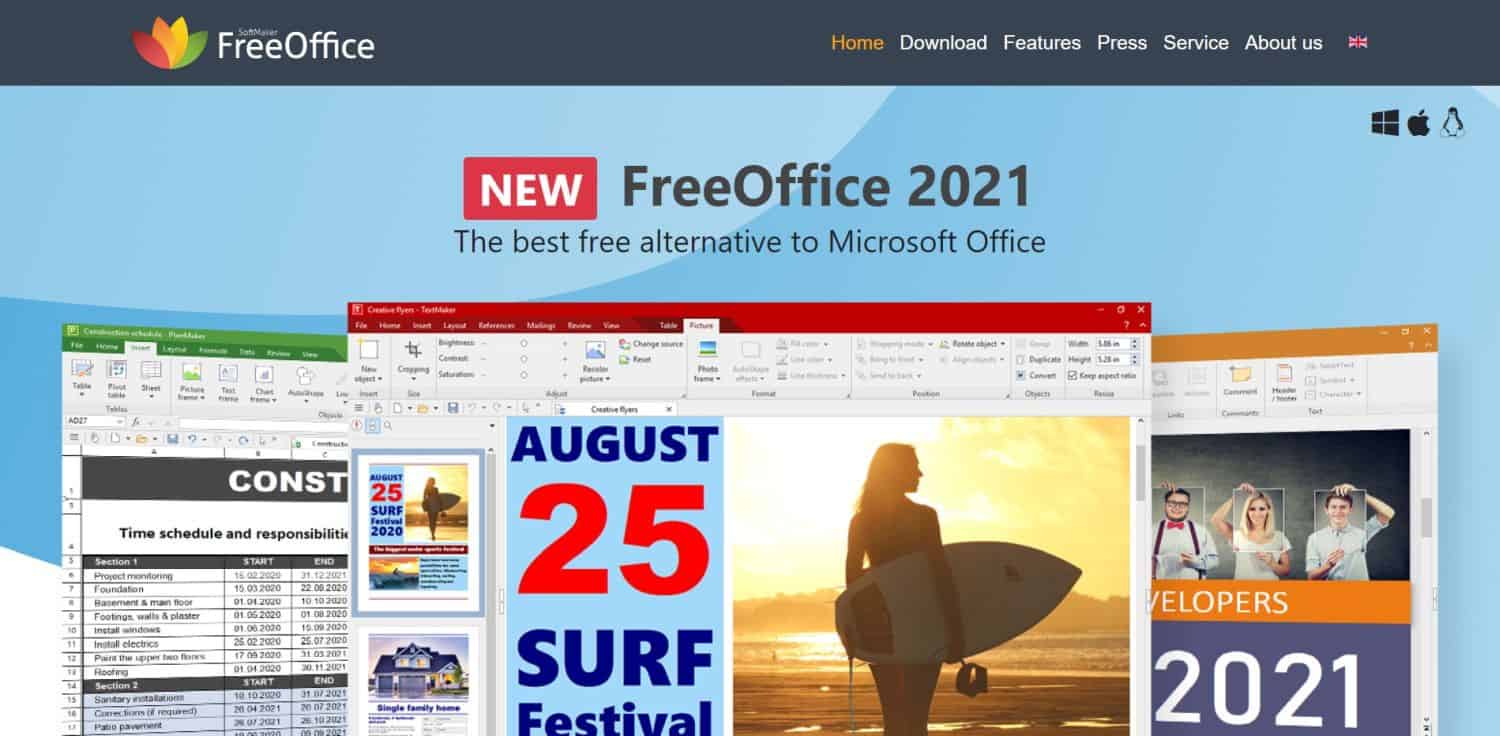 The name kind of gives this one away. FreeOffice 2018 is a free alternative to Microsoft Office. Like ThinkFree, they have their own versions of the Office top three, which they have named TextMaker, PlanMaker, and Presentations. Pretty easy to guess which one is which.
PlanMaker gives you the ability to create calculations, graphs, charts, and worksheets with the click of a button. It has numerous templates you can choose to start from and works well with Excel files.
6. Spread32
Spread32 is one of the more basic Excel alternatives you will find. With only 327 functions, it may not be as powerful as Excel, but gives you a more user-friendly place to start. For most people who use a spreadsheet program, this will provide more than enough to get you through your day.
The program doesn't have a home website, but instead can be downloaded via a software tools site.
7. Numbers for Mac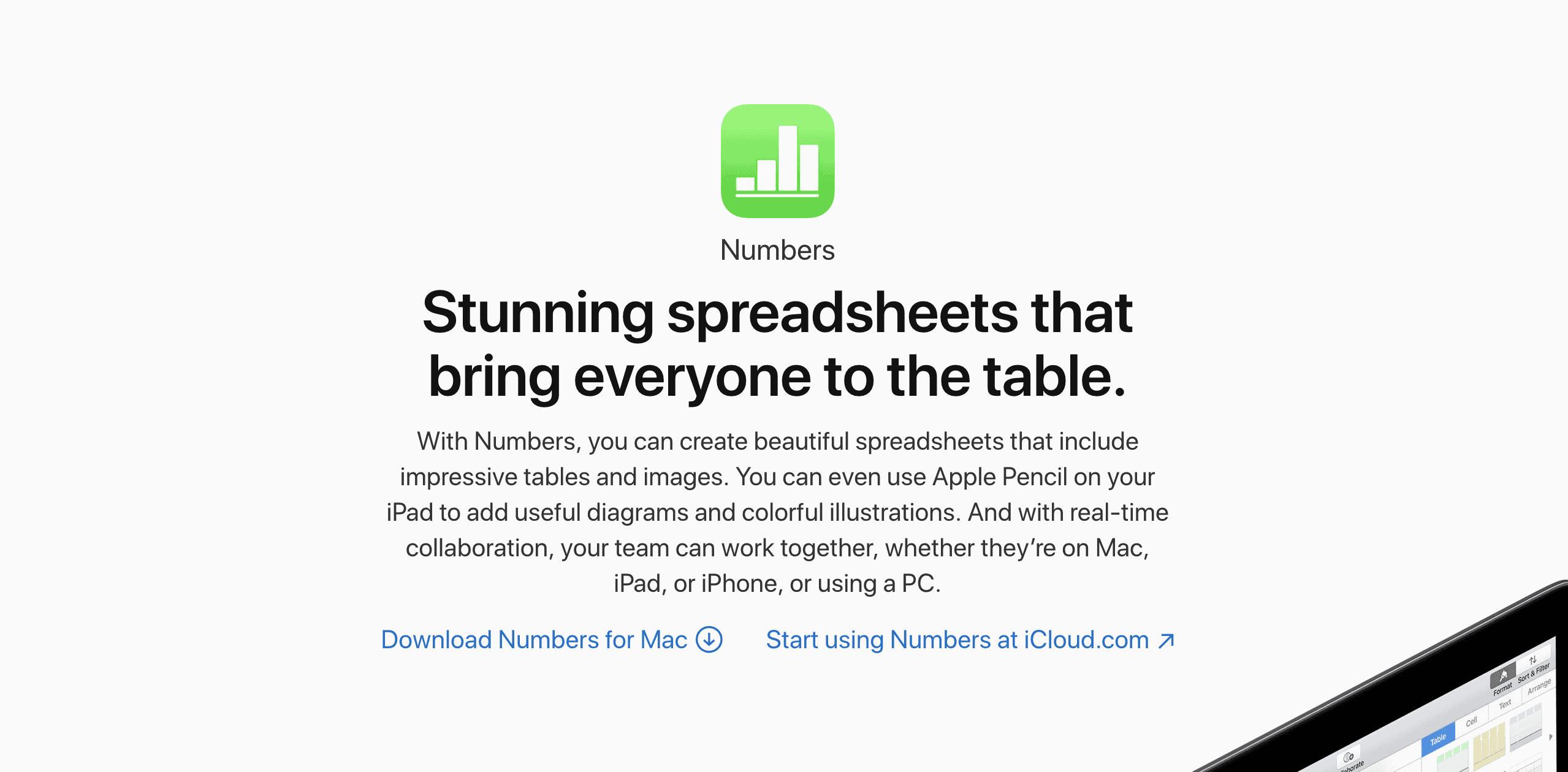 Naturally, Apple couldn't allow Microsoft and Google to have all the fun, so they made an alternative of their own as well. Unlike Excel, Numbers doesn't open up with a pre-formatted spreadsheet of cells, but with a blank page. This gives it a cleaner look and leaves you only using the space you need for the project.
The Numbers app is accessible from Mac laptops, iPads, and iPhones, no matter where you are. It will also allow you to save the spreadsheet as an Excel file in case you are sending it to someone with the Microsoft version.
8. Quip

Quip has taken document creators and spreadsheets and turned them into a social media platform. Their software gives teams the chance to collaborate in a real-time chat stream right next to the spreadsheet they are viewing. This keeps the conversations in context and focused on the discussion at hand.
Tag teammates, use hashtags, and share other documents in the chat box to keep everyone in the loop on your projects.
9. Apache OpenOffice
One of the oldest options you'll find on this list is Apache OpenOffice, which is run by a company that has been around since the mid-1980s. Their program has a word processor, presentation software, database, and Excel alternative called Calc.
It can be downloaded onto either a Windows or Mac based computer and provides open source code, so anyone can change the program to fit their specific needs. Although it is one of the more basic options, the customization features are useful for teams who want to make it their own.
10. LibreOffice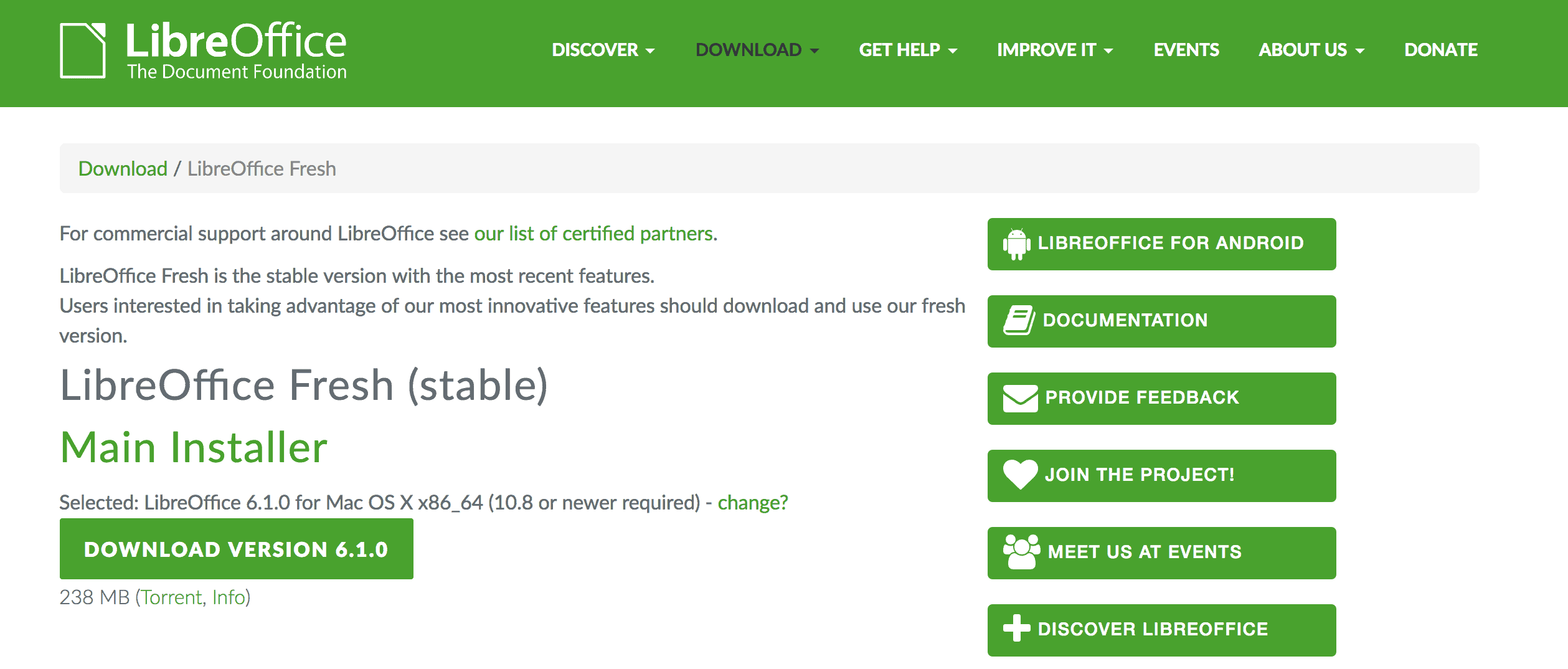 If you want the most basic spreadsheet option out there, LibreOffice may be the perfect choice for you. Like Apache OpenOffice, it's a downloadable program and offers limited formatting tools. It is more commonly used as a personal spreadsheet creator with only the essential functions, but can be used for teams who want something simple.
New features are being added on occasion, so it may end up being more innovative as time progresses. But if you need collaboration and sharing tools, it may not be the ideal choice.
More Than an Excel Alternative
This detailed list gives you a great starting point to choosing an Excel alternative. But many of these software choices offer more than just spreadsheet features. Toggl Plan is a project management program that makes project planning easy with their task management tools, timeline creator, annual views, and much more.
Logan Derrick is a full-time business writer and content marketing strategist. For years, he has worked closely with several project management professionals, learning from them and increasing his own knowledge of the industry. Having held multiple management positions in fields ranging from customer service to marketing, Logan has found a passion for helping others learn about project management, marketing, and the powerful tools available to professionals today.