Project managers have unique skills and responsibilities that can be reinforced when using effective project management software. There are many options out there for those seeking a good project management app. Sites like Asana, Basecamp, and Trello are popular choices, but if you've never looked further than those three project management apps, you're missing out. We've found several hidden gems, and we want to make sure you don't miss out any longer.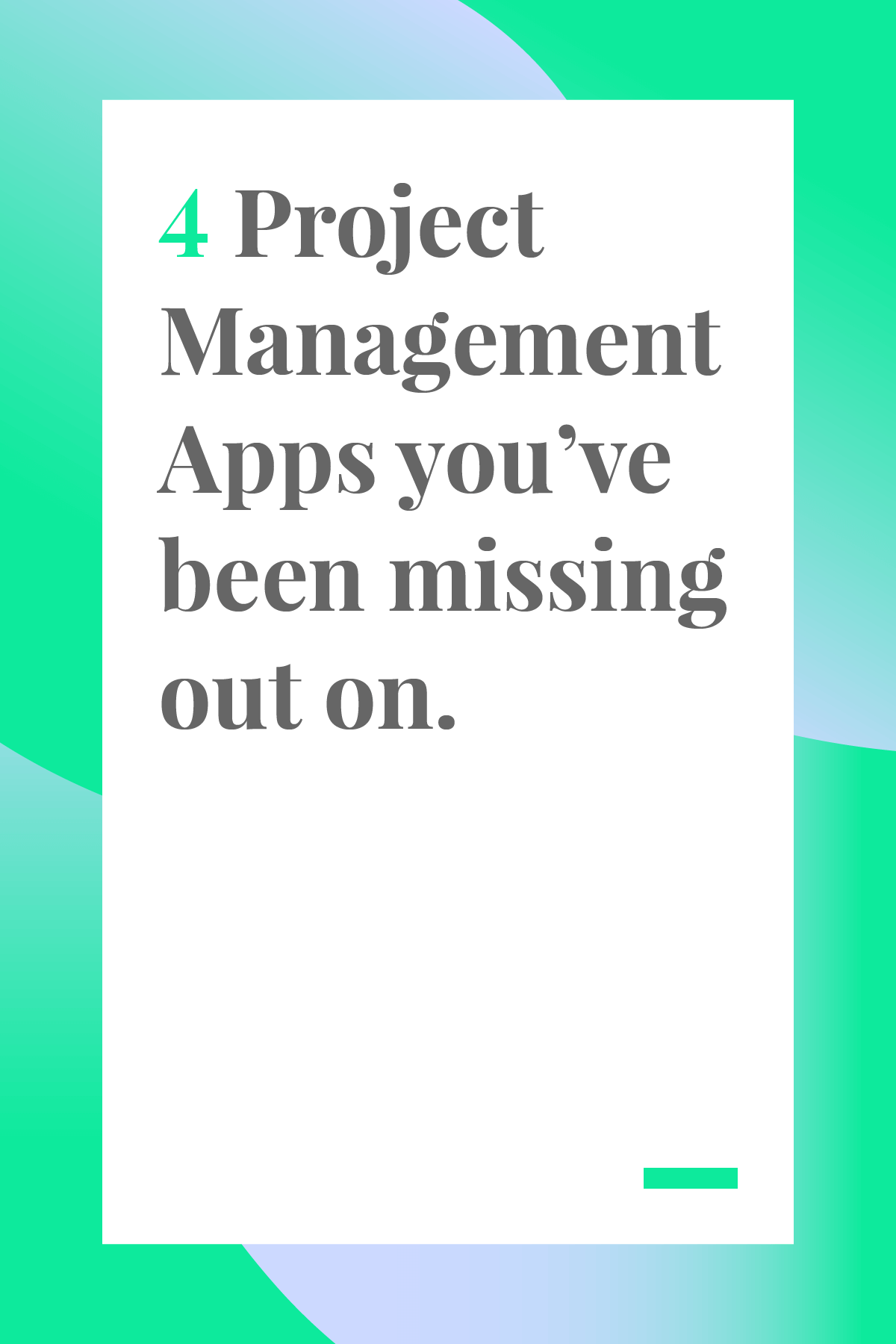 As you are looking for software to fill your needs, let's look at some of the key factors that all good project management apps should have:
Features of a High-Quality Project Management App
Easily create projects and tasks

Organize your projects on an easy-to-use interface

Ability to share projects and tasks with clients and your team

Make project roadmaps to ensure everyone stays updated on project progress

Notifications and reminders to keep the project on track

Long-term overviews to keep up with upcoming deadline
Some added benefits would include the ability to color code your projects and keep track of specific milestones. With these, your team members will be able to easily see what they should be working on, and you can easily monitor their progress.
Project management does not have to be a daunting task as long as you are utilizing good software. You will find that not all apps are alike and there is likely one out there that will be perfect for your needs.
With that in mind, let's take a look at four project management apps you've probably been missing out on.
[bctt tweet="We know you're busy! Try one of these 4 project management #apps to make work a little easier! " username="toggl plan"]
Toggl Plan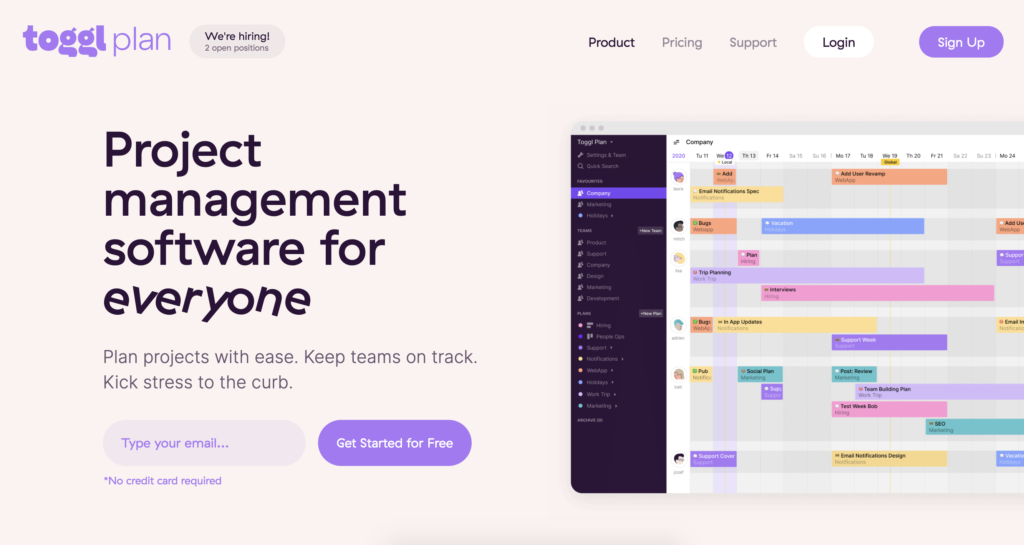 Toggl Plan is a convenient project management app with software that makes project planning easy. It has a team calendar which helps your group stay organized and focused while managing their tasks. Similar to a Gantt chart, project managers can easily drag and drop to make changes and updates.
The Toggl Plan app allows a comprehensive view of who is working on specific projects in real time. Task details such as start dates, due dates, and even documents can be added to projects as they are created. The Toggl Plan features can also be used for road-mapping and resource planning.
Review: Colorful timelines, ease of use, and organizational options make  Toggl Plan a great option for any team. As soon as your team members are added to the group, they have access to the calendars, charts, and other tools they will need to be on the same page. Toggl Plan offers a free option for small teams. The paid plan is perfect for larger teams or teams that want to take advantage of the premium planning features.
Platforms: iOS, Android
Price: Free for solo users. Team plans start at $8 per user per month with a 14-day free trial.
Project Planning Pro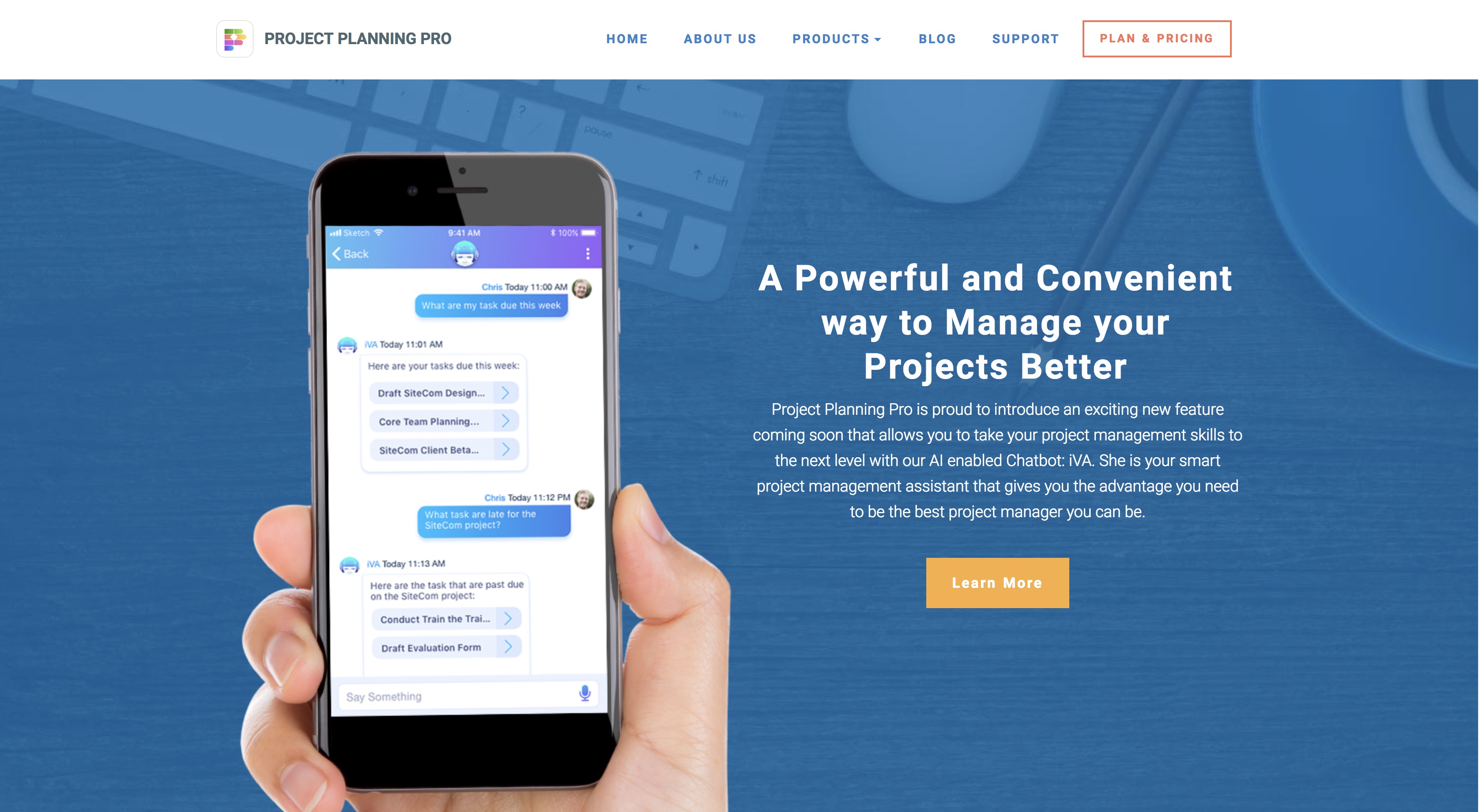 Offering project management solutions on the go, Project Planning Pro allows you to quickly create a project with all the necessary information. This project management app helps to manage and organize your tasks to avoid missed deadlines. You can reach your goals with easy team collaboration software, which prevents project miscommunications.
With an interactive Gantt chart, you can update tasks and make changes with ease. The Project Planning Pro app can help you see increased team productivity and is a good option as a project management tool on a tablet or other mobile device.
Review: The Planning Pro project management app allows you to share PDF, XML, or CSV files of your projects with both clients and team members making it a convenient resource for keeping everyone in the loop. It lets you sync projects using iCloud, which is a good resource for those using iOS devices. It does require a bit of a process to manage tasks.
Platforms: iOS, Android
Price: Free to download. To upgrade to full service, it is $24.99.
Smartsheet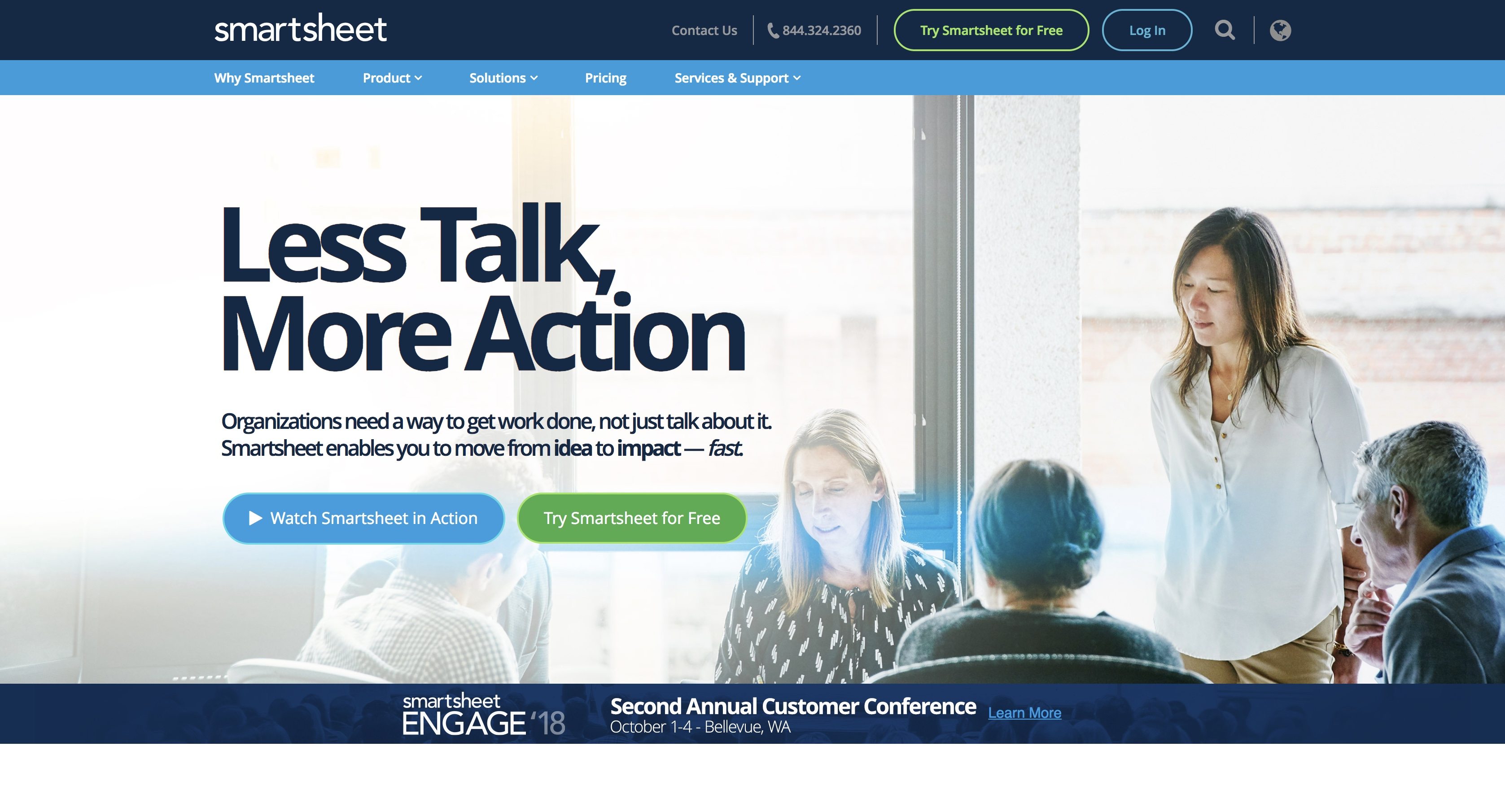 With a slogan of "less talk, more action" the Smartsheet app helps you to plan, manage, and report on your projects to quickly go from idea to completion. It's platform allows users to create, edit, and share work with the whole team, so everyone is always kept up-to-date. You can also add pictures and other attachments to detail your work and keep things organized.
Plan options include individual, team, business, and enterprise, letting you choose the best features to fit the needs of your team. Take the Smartsheet project management app on the go with your mobile devices.
Review: Smartsheet is easy to use for scheduling, project information, drawings, status photos, and more. This information can be shared with customers and contractors alike, ensuring everyone knows the status of a project. It is a good resource to streamline communication and resolve any issues that may arise during the process.
Platforms: iOS, Android
Price: Free 30-day trial. Individual plans start at $14/user per month, while team and business plans range from $15-$25/user per month. Enterprise pricing requires a customized quote.
Google Tasks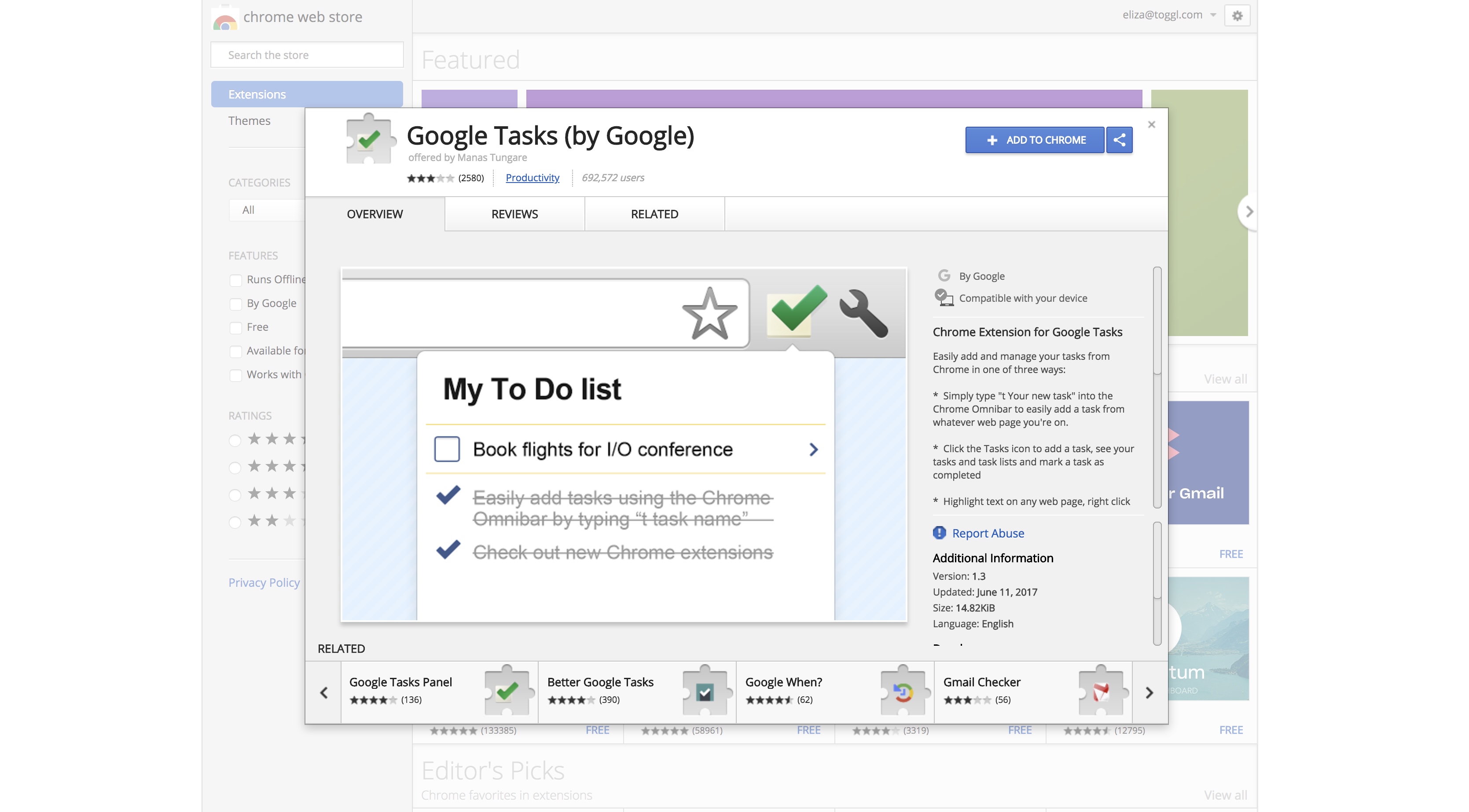 We've all heard of Google before, but you may not have heard of their task manager. Google Tasks can be used as a project management app that syncs your tasks and calendars with your Google/Gmail accounts across all of your devices. In the app you can keep things organized by using subtasks, repeating tasks, and your Google calendar.
[bctt tweet="Did you know that @Google has a #ProjectManagement app? Check these awesome tools out." username="toggl plan"]
Creating tasks, adding details, and viewing tasks created from emails can help you expedite your processes. Manage these tasks from your mobile devices or from your computer with the Google Tasks app. You can also set notifications to remind you of key dates involved with your tasks.
Review: While this is a simple task managing app to use, some may say it is a bit too simple. Unlike other apps in the G Suite lineup, Google Tasks doesn't allow the user to add locations to tasks or share them with others. This may be a good fit if you're looking for something to use individually, but in a team setting, you may want to find another option.
Platforms: iOS, Android
Price: Free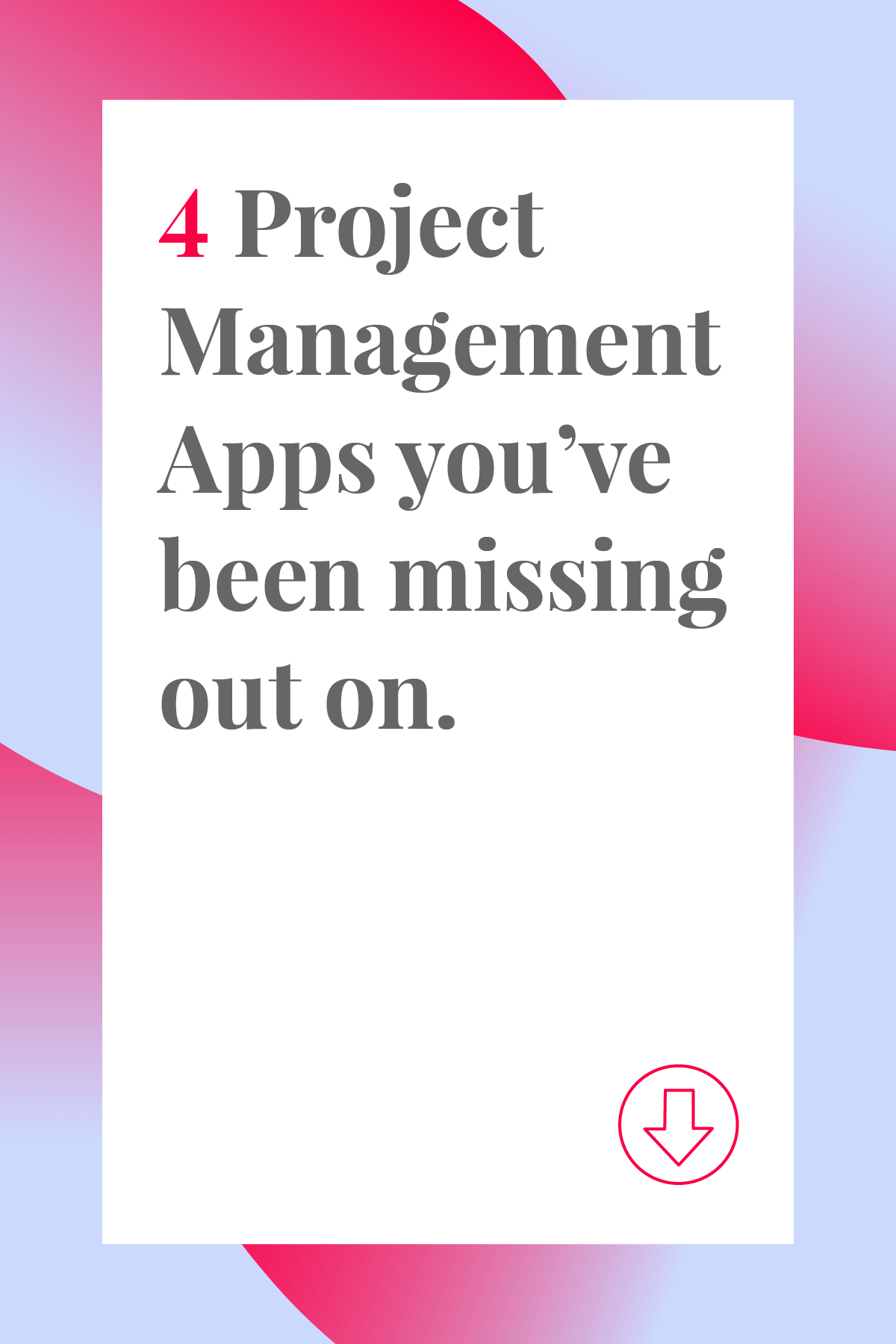 Logan Derrick is a full-time business writer and content marketing strategist. For years, he has worked closely with several project management professionals, learning from them and increasing his own knowledge of the industry. Having held multiple management positions in fields ranging from customer service to marketing, Logan has found a passion for helping others learn about project management, marketing, and the powerful tools available to professionals today.